Live local
Well this certainly tops my list! If you are lucky, you sometimes get a chance to stay with the family. What else you need to feel like a local when you get acquainted with the local culture.
I have stayed in so many Airbnbs in past couple of years and always came back home happy with lots of stories and memories.
Well if I talk about my starting point, I was very sceptical when I booked my first Airbnb in Dubai.
But here it goes – I first contacted the host on Airbnb messenger to ask few questions. The moment I reached, host made me so comfortable by meeting me in person and giving me a quick tour of the house. They even gave me a NOL card (metro card) to start my trip as soon as I arrive. They also helped with some local guides and were always available on messenger.
My second stay was at Pondicherry where I booked my stay in White Town. I remember I asked the host so many questions on Airbnb messenger but he patiently answered all the questions. He even suggested some local places which were not available anywhere online. What else you want 
My recent stay at Phuntsholing, Bhutan made me believe in the word 'Trust' when my host handed over the keys even before booking the stay online. We were facing issue with the net as it was raining heavily. She simply said its fine, you can pay afterwards and make yourself feel comfortable first.
Eat Local/Make your own meal
Yes you got that right! In Airbnb, you get the opportunity to cook your own meal.
Although I believe in eating local but sometimes you get all nostalgic and miss home cooked meal.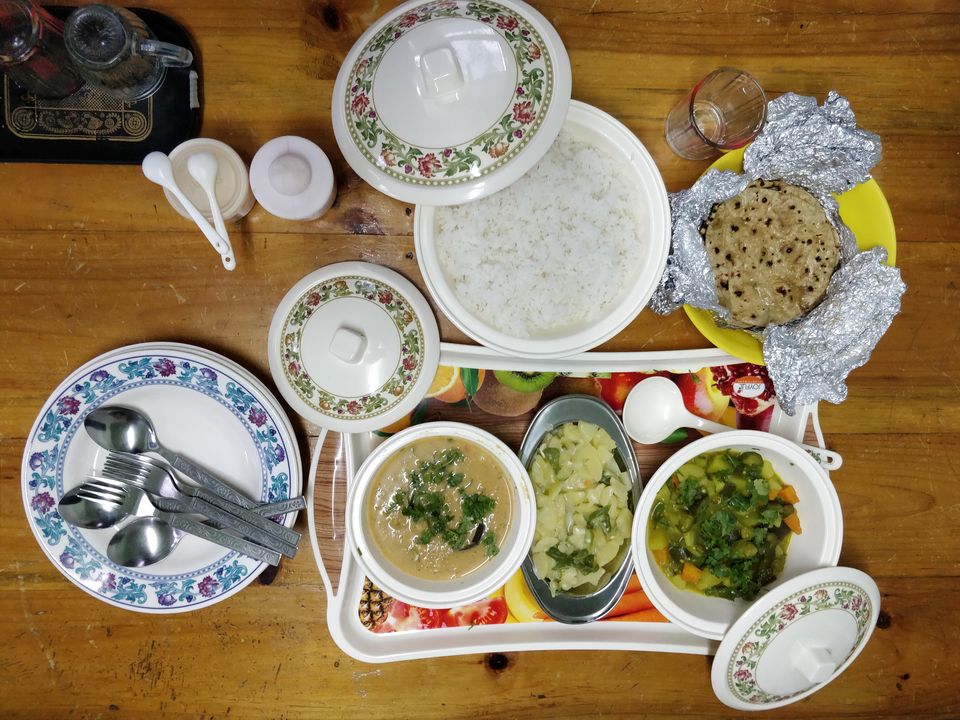 And there are places where the local food doesn't really help in favouring your taste buds.
Especially when you are a vegetarian and do not get meal of your preference. Then the kitchen at your apartment is no less than a saviour for you.
Save money
Hell yeah! If you have a tendency to cook your own meal, then you can save a lot of money by just cooking one meal per day 
You can save on laundry services as well by doing it on your own. Majority of the Airbnbs have the facility to wash clothes.
Also your host can help you in identifying the best local transport tariffs in order to save money on daily commute. Coz who knows better than them!
Still in doubt?? There are 2 things you can do before you book your stay:-
Firstly read through all the reviews about the place you are going to stay in. Don't forget about the connectivity to the local excursions as you may end up paying huge cost for the transportation otherwise.
Secondly.. even if you have the tiniest doubt in your mind, please go ask the host. Airbnb messenger is a great platform to get connected with the host and to initiate a conversation in order to get that comfort zone.
So all I can say is -- stay local & eat local!