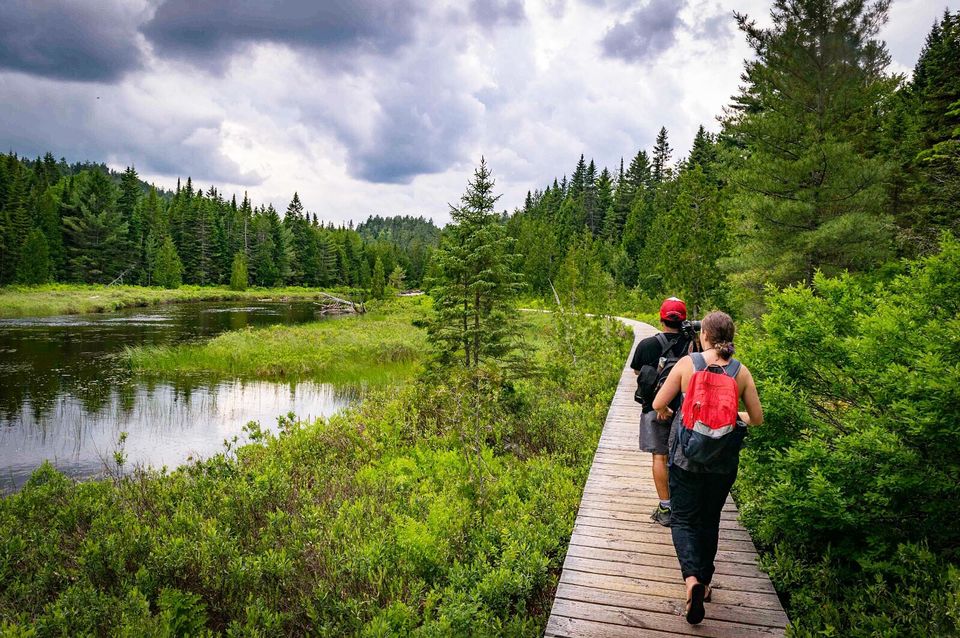 Traveling solo on a budget is hard. Traveling with your significant other on a budget is even harder. I've traveled around the world with my girlfriend. New York, Shanghai, Philippines, Vancouver, Gokarna. You name it and we've probably done it (or are busy planning it!). While we have experienced countless moments of 'travel joy' along the way, we have also spent a lot of time behind the scenes finding the cheapest accommodation, transportation and food. We've picked buses over flights, hostels over hotels and street food over fancy restaurants. All of this with the goal of stretching our dollars and going further with our travel. Our experiences while traveling on shoestring budgets have also helped us know each other better. After all, isn't that the point of being together?
Here are some of our favorite hacks to save money while traveling as a couple:
1) Hotels Are So 2005
In the age of the sharing economy, it would be a crime to pick overpriced hotels over an Airbnb. Airbnbs help you save money while also giving you home-like comfort and facilities such as a kitchen and utensils. This option comes in handy especially when one is travelling in North America and Europe, where hotels are traditionally very expensive. Another option we exercise often is to look for hostels instead of hotels on Hostelworld. You would be surprised to find a wide range of rooms and facilities most hostels have. It is also a great way to meet new people and find travel buddies while on the road.
2) Cook A Romantic Meal Together
Sure, you could eat at touristy restaurants and the McDonalds around the corner. And you should, but maybe just once or twice. If you want to save some money while having a good time with your partner, buy some groceries and cook a wholesome meal at your hostel or Airbnb. One of our favorite experiences together was spending an afternoon in Central Park and enjoying a picnic basket that we had put together for ourselves!
3) Pregaming FTW
Who doesn't like kicking back and taking in a drink or six while they're traveling in a foreign land. Be it a concert, a night club or even a local sports event, alcohol often makes things more fun. As with meals, we prefer buying our booze from a convenience store and drinking it before getting out for the night. We've saved thousands of bucks at some of the fanciest clubs in the world by not having to buy as many drinks.
4) Pick Experiences Over Possessions
I don't mean to be preachy but we don't get caught up in buying gifts or souvenirs that we know we would never use. Our focus is always on exploring a new destination in each other's company. Some of the best moments we've shared haven't costed us a cent. Catch a sunrise, walk around a park or experience a street fair. They're all free!
5) Travel During the Off-Season
We prefer exploring places in the off-season when the crowds are thinner, hostels are cheaper, and queues are shorter. Not only does this help save money, it also helps save time that we can then devote to other things we would like to do on the trip. Our most recent off-season trip was to China in December. Can you imagine having one of the world's most popular tourist attractions, The Great Wall of China, exclusively to yourself for hours? Check out the photos below to see the difference for yourself. Sure, December in Beijing is cold, but I'd take that deal any given day.
6) Public Transport Is Cheap and Walking Is Free
One of our favorite ways of exploring a new place is on foot. Nothing comes close to the joy of putting on your favorite shoes, grabbing an old-school map and spending hours navigating and discovering new cities. Admittedly, we do get lost every now and then, but hey, that's travel! Walking is also another way to experience a place like a local and to understand what it means to live in that country. We also take local transportation such as metros and buses but almost never take cabs. Taking the metro also gives you a first-hand experience of reading and hearing the local language.
7) Avoid Tourist Packages
Although tourist agencies offer convenient and reliable options, they are highly inflexible and are often way more expensive than if you did those activities by yourself. Before any trip, we take out time to research and scope out potential activities and trips that we find interesting. Then we get in touch directly with the operator and make our bookings at discounted prices. This is also a great way to align your interests with those of your partner's before the trip even begins!
What are some of the ways in which you save money while traveling with your significant other? Would love to hear from you!
Full Disclosure: This blog is not supported by any of the brands mentioned. All opinions are my own.
A traveler at heart, I have been to 22 countries on 6 continents. My favorite experiences are plunging in to sub-zero Antarctic waters, renovating a Buddhist monastery in Sri Lanka and hiking Borneon jungles. I am also an engineer, a public speaker, a sustainability believer and a polar explorer. Follow my misadventures on www.passportuncontrol.com and Instagram @geeknextdoor