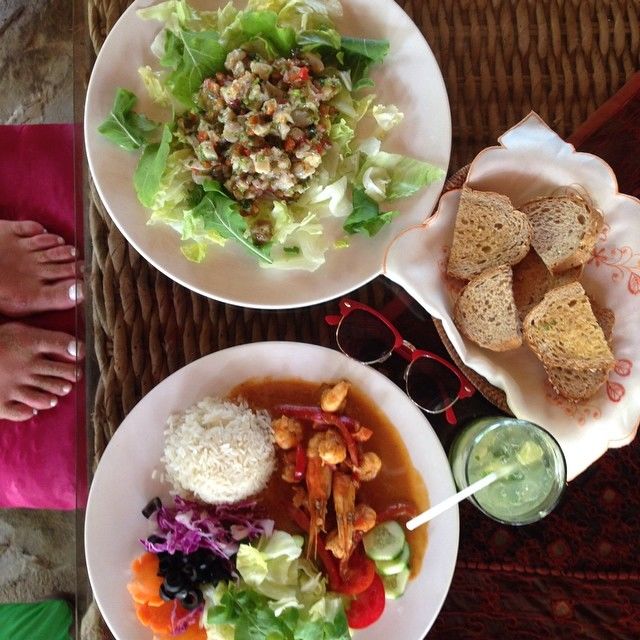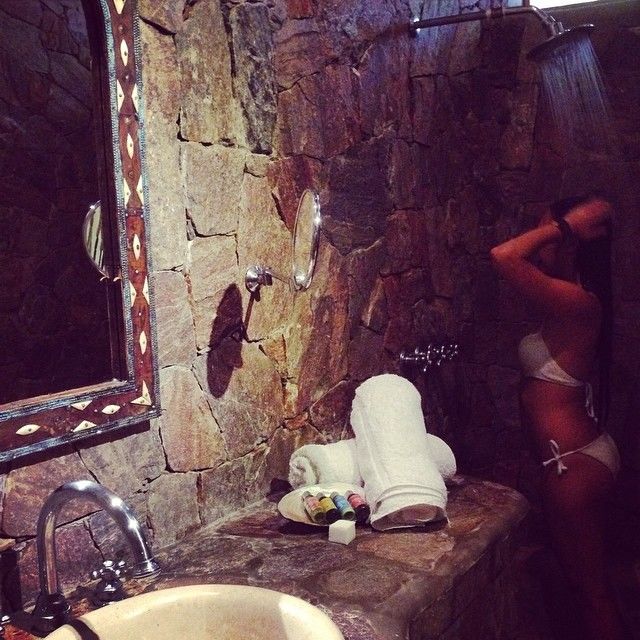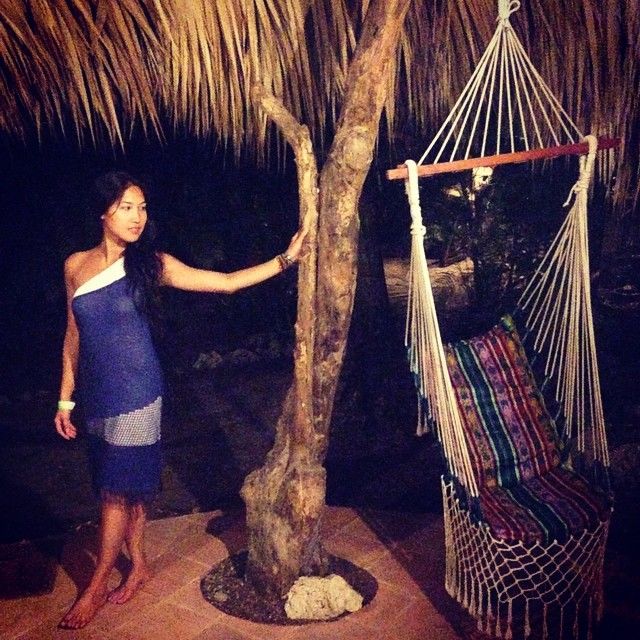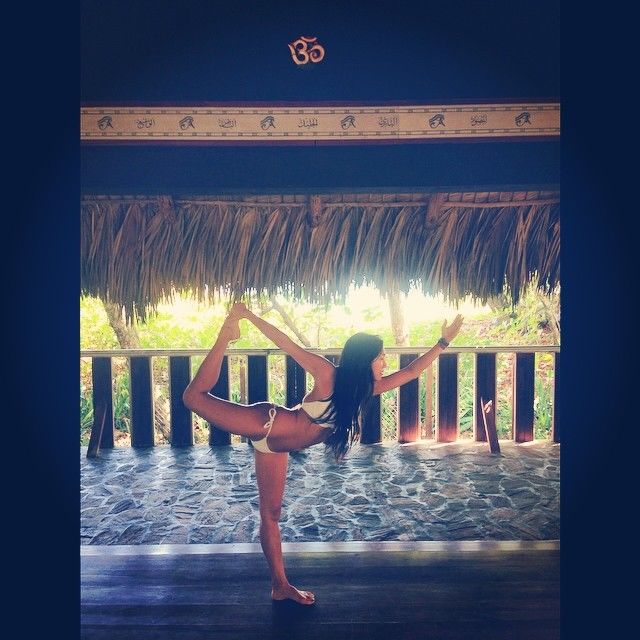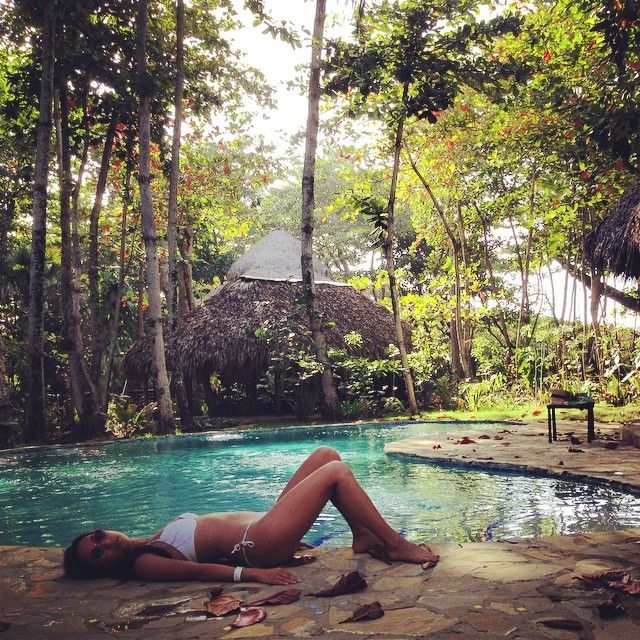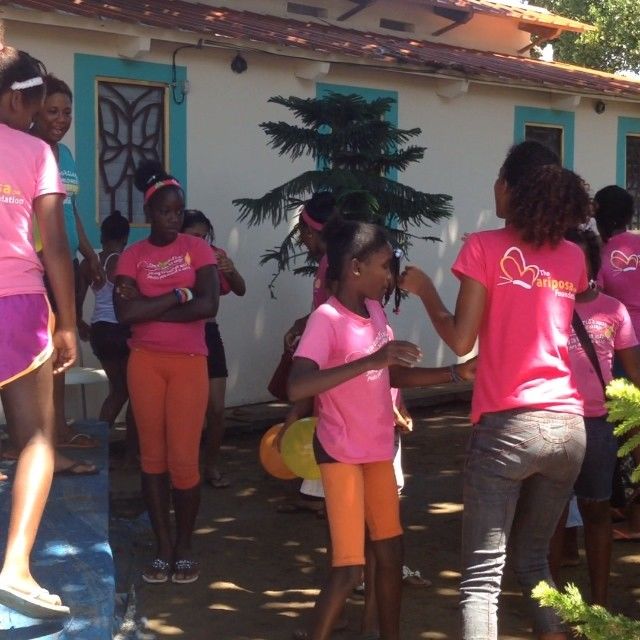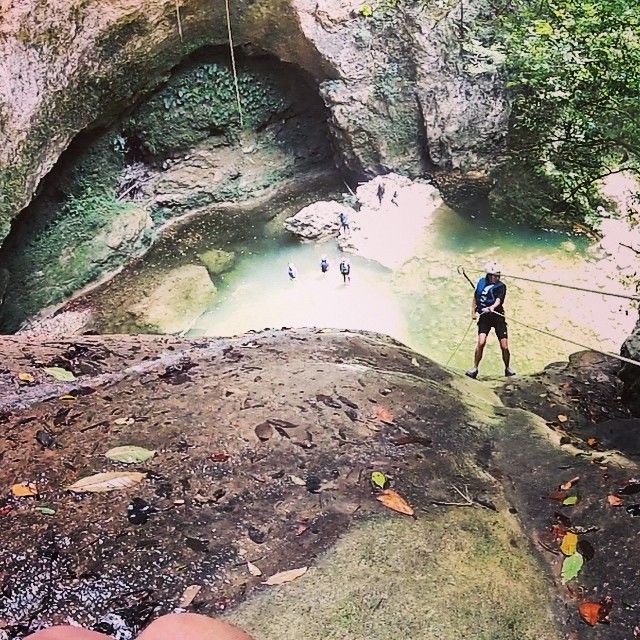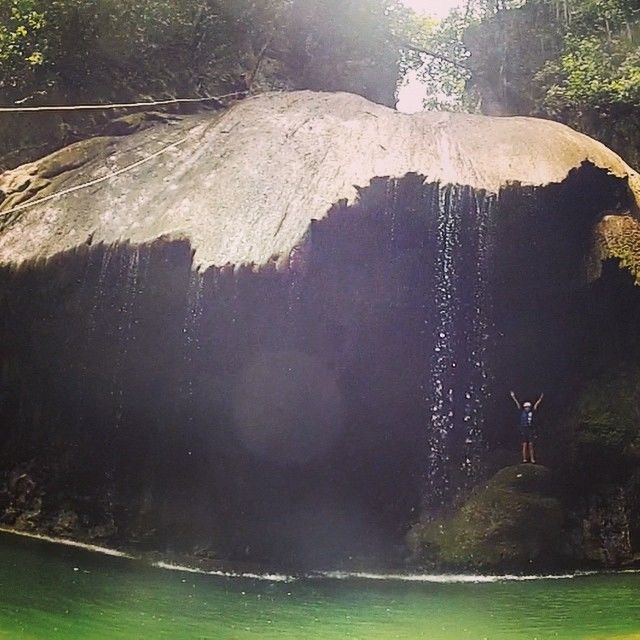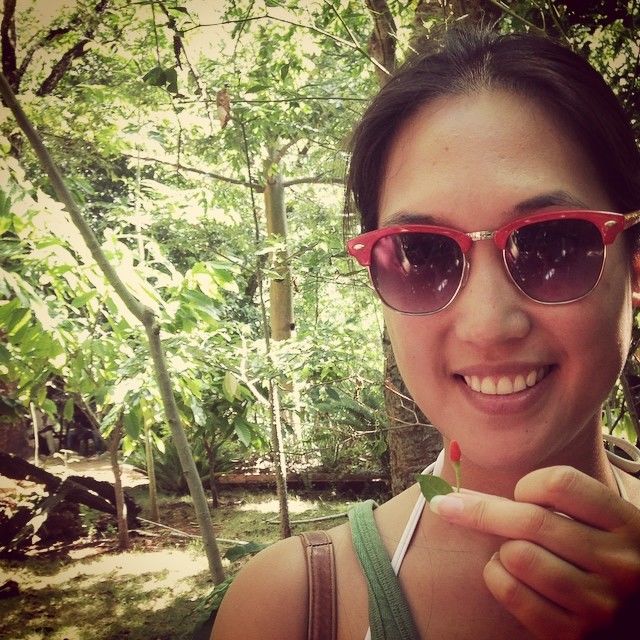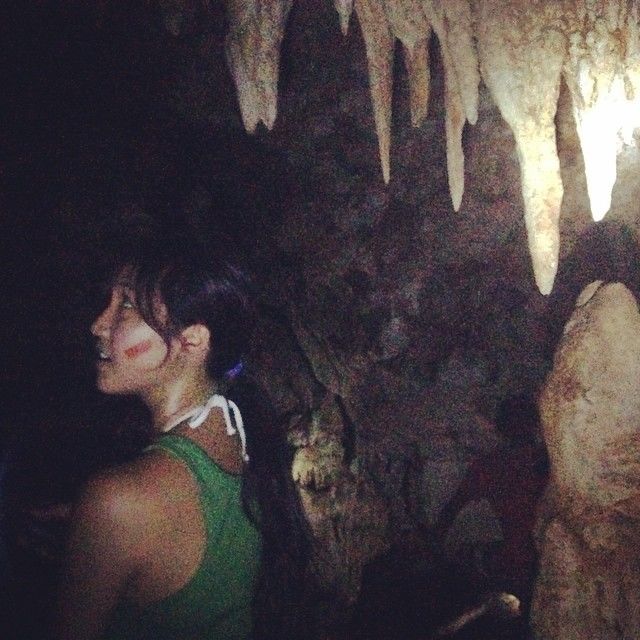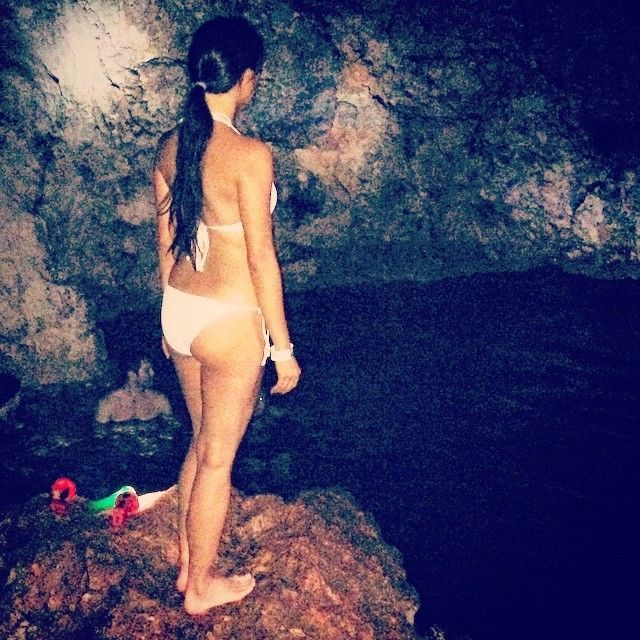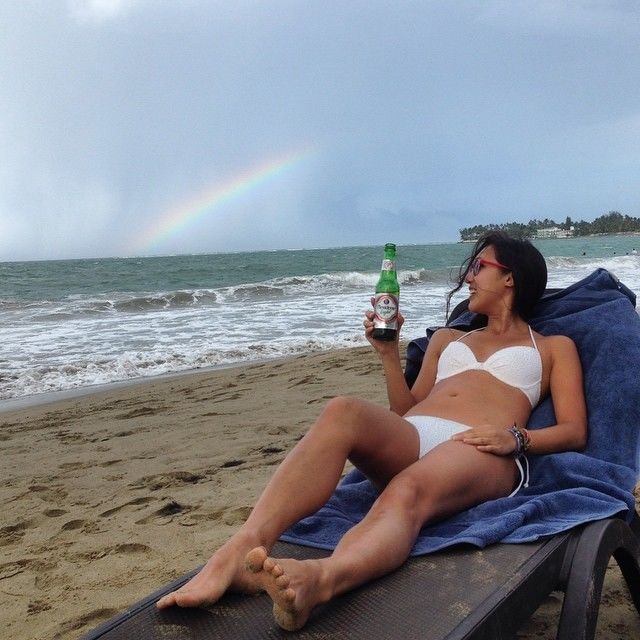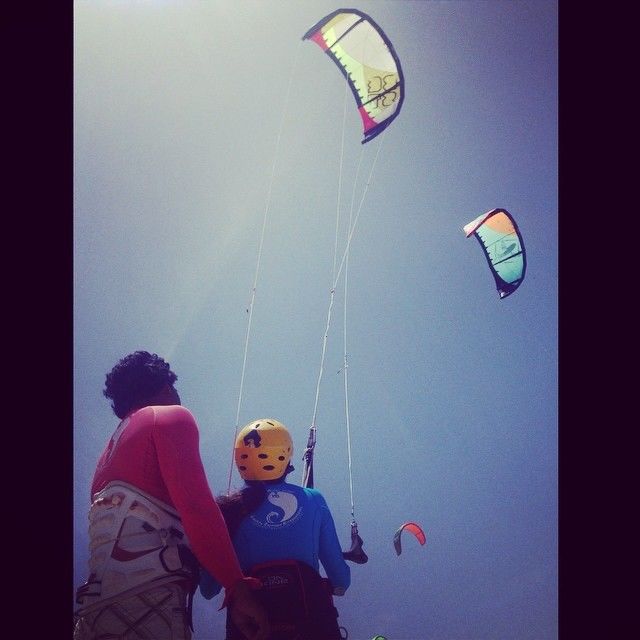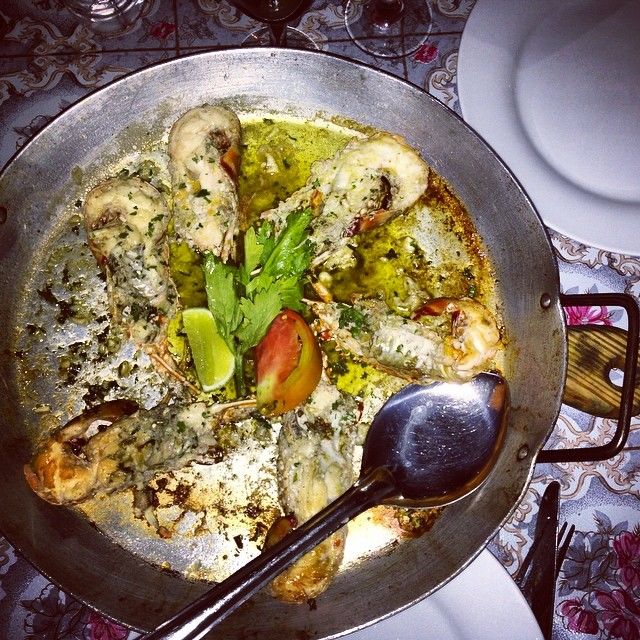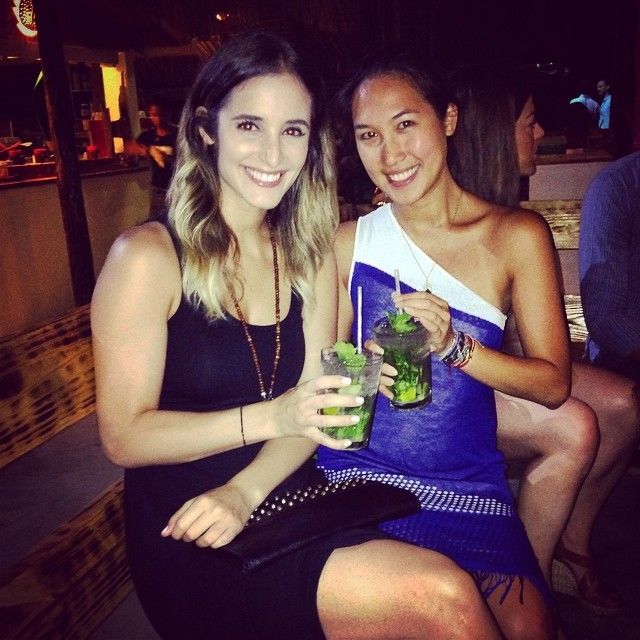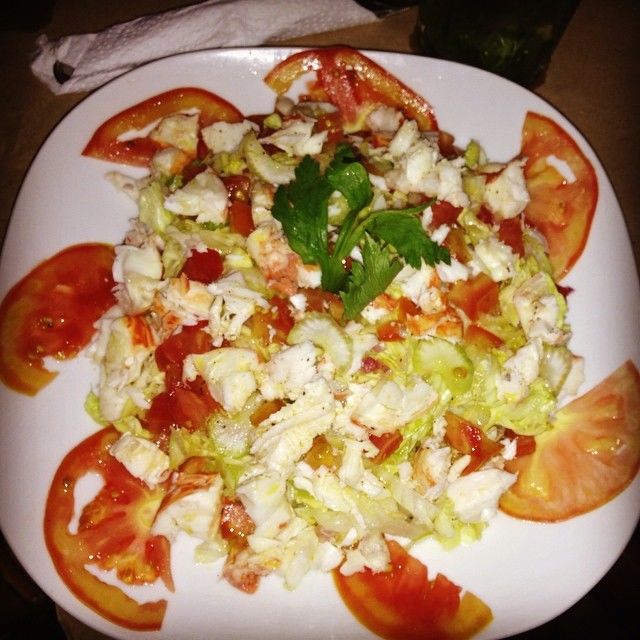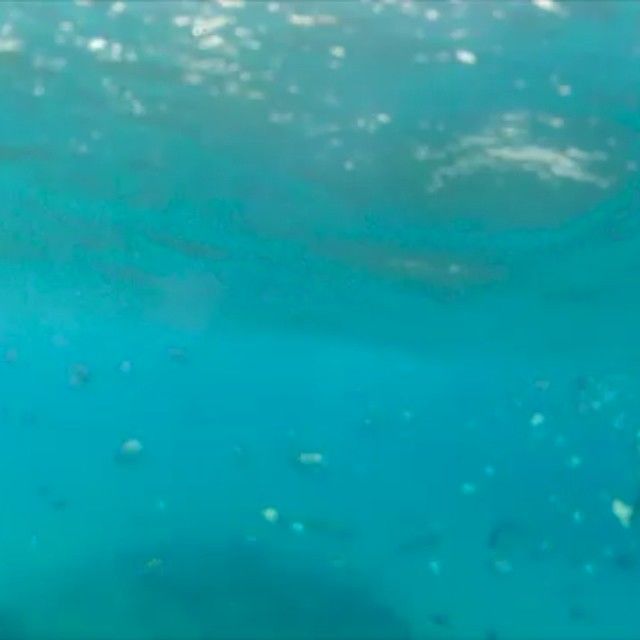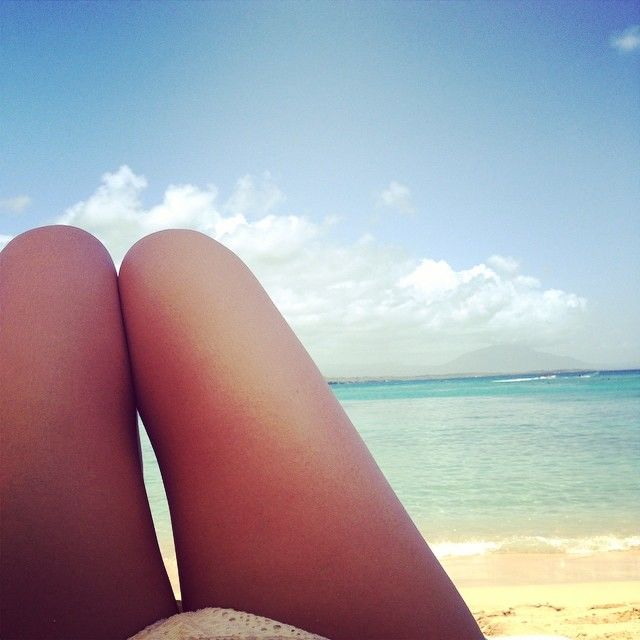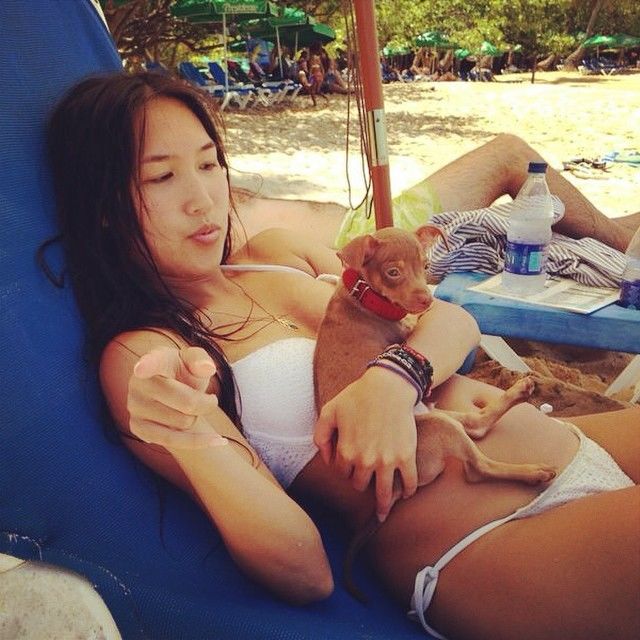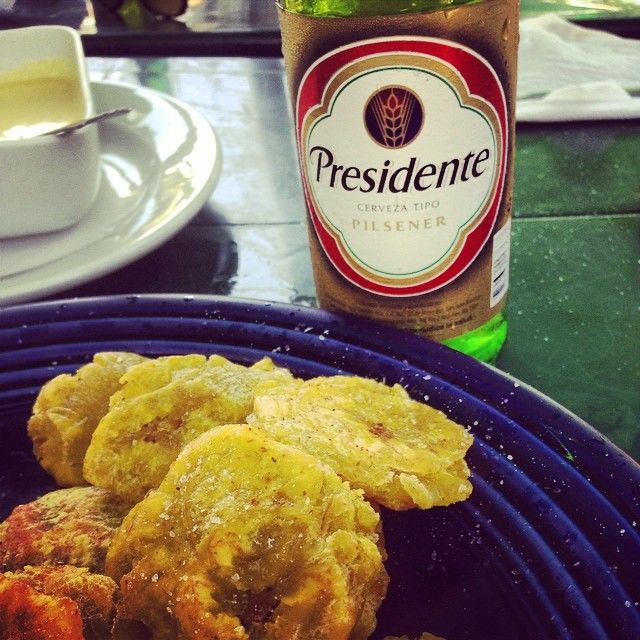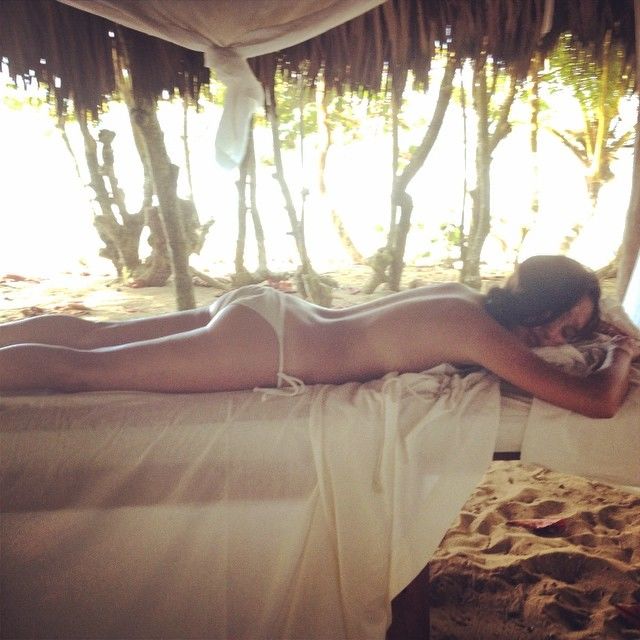 When my friend Juan, who works for Brugal, the Dominican Rum, said that he was getting married in Puerto Plata this summer, I jumped at the chance to explore the island a little bit before celebrating his big day. Dominican Republic is surprisingly super easy to get to from New York City. There are several flights a day through all the major airports (JFK, LGA or Newark) to either Santiago or Puerto Plata on the North Coast.
On an island famous for its all-inclusive resorts where whatever you want to eat or drink is at your fingertips, many who travel to the Dominican Republic never have the step out of their cushy compounds and get a taste of local life. That's not the way I like to travel. I like getting away from the all-inclusives and exploring the towns. During this trip, I decided to explore Cabarete, a super laid-back little hippie village about 20 minutes away from Puerto Plata that is famous for hosting professional windsurfing and kitesurfing competitions. I really dug the vibe there.
I stayed at Natura Cabana, a beautiful beachside boutique eco-resort tucked away halfway between Cabarete and Sosua. They only have 10 bungalows on their beautiful, very lush property. I enjoyed having a private beach and truly getting away from it all. I live in New York City, so getting this much green and peace and quiet was simply amazing. A family-owned business, the owners of Natura Cabana also support the Mariposa Foundation, a local school for girls. I wanted to volunteer at the foundation during my stay, but because the girls were about to break for the summer, unfortunately they had no volunteer opportunities for me, but if you're in town for a while and interested in volunteering, you can always submit a proposal to them. Mariposa Foundation was founded by Patricia Suriel, an American woman who married a local fisherman and built the first 3 libraries in Cabarete and started the first NGO in the town. She more recently began Mariposa Foundation as the best possible way to end generational poverty and break the cycle. I stopped by for a minute to see the girls during their last day of school and man, can they DANCE!
Outside of Natura Cabana, I did a few excursions withIguana Mama Adventure Tours. I really LOVED the Magic Mushroom Canyoning Tour that I did with them. It was an incredibly off-the-beaten path and physically and emotionally challenging trek through Arroyo Blanco where I jumped off a couple waterfalls, the tallest was a 25 foot jump, and rappelled down others, the tallest rappel was 160 feet. It was exhilarating to jump into deep pools of crystal clear water. And it was super awesome that our group was pretty much the only human beings around during this trek. We truly had the forest and the river all to ourselves. The natural beautiful was simply breathtaking.
Our local guides, Alejandro, Alberto and Diomede, were absolutely fabulous, and after the long trek plus a twenty minute hike up a side of a mountain back to where we started, we went to Alberto's house where his family had prepared a really yummy local Dominican lunch of rice, beans, chicken and local vegetables. It was so good and much needed after all canyoning. Also, I have to mention that the Dominican breakfast sandwich (fried egg, philly cream cheese and a bagel that Alejandro gave us pre-hike was also super yummy. Michael Scates, the owner of Iguana Mama Adventure Tours later told me that they got them from a little place called Claro's in Cabarete.
The next day, we also did a lower-impact hike through El Choco National Park. where our guide Alex took us through the flora and fauna of the park, pointing out all the local vegetation. My favorite part of this hike was exploring the hidden caverns. Alex had flashlights for us so we could see where we were exploring. It was so cool to go into what looked like just a hole in the ground and discover an entire underground cavern. In the last cavern he took us to, we were able to swim in the fresh water pool there. That was much needed after a hot hike through El Choco National Park. Swimming around the cavern, I kind of felt like I was Little Mermaid. Alex also pointed out some natural mud in the cave that we could put on our faces. The cool white sediment felt good on my face. Some of us were afraid that it would make us break into zits, but that didn't happen to me. Alex later told me that that was the same mud that they use at many Dominican spas as a body and facial mask. It was really cool to see where the mud naturally comes from.
One cannot come to Cabarete and not kitesurf or windsurf. I decided to take a lesson Laurel Eastman Kiteboarding School, started by professional kitesurfer and overall super cool gal, Laurel Eastman. This was apparently the best place in town to kite surf, so I decided to give kitesurfing a try. Apparently, I had the best instructor on the island, Jonathan. He was super patient with me as I learned to kite on-land before I headed out to the water. It was a lot easier than I anticipated - this is where zenness and minute motions overrule strength. It's a sport that people of all ages can partake in. You also don't have to have washboard abs and killer glutes to be able to control a kite on the board in the water (although the more you do this sport, you'll probably develop a shapely body), you just have to be really coordinated. And also really dedicated and patient. It takes a while to learn, but once you do, it's a super awesome and super fun feeling of surfing on the water and being one with the wind.
As for food in town, my favorite place during my visit was La Casita de Papi. I ordered the langostinos a la plancha (grilled langostines with garlic) and that was really, really good. It was a really big portion so I would recommending order one dish and splitting it between two people. Another dining tip: I noticed that in the Dominican Republic, you have to ask a lot of questions about the dishes before you order to get an idea of what the dish is. The servers don't really explain things too well. But regardless, I was more than happy with my selection of food at La Casita de Papi.

Another place we tried out was Mojito Bar that apparently had the best mojitos in town according to Angela and the ladies that ran the Kitesurfing school. They atmosphere was really great with outdoor seating by the beach. It felt like we were hanging out in a beach shack. They had good food as well. Everything you ordered came with a fresh fruit juice. I had a Lobster Salad which was delicious and super fresh. On our last day, we went snorkeling in the nearby Sosua Bay. The water was so blue and so clear. And there were a lot of fish too. The tour company provided the fish food for us to feed the fish with. It was a pretty awesome feeling to see the fish come right up to you when you hold out a piece of bread or a banana in the water. I never knew that fish ate bananas, but I guess they'll eat what they can get. Below is a video that I managed to get with my GoPro. Lunch by the beach was amazing. I had local tostones, which is fried plantains flattened into a patty. I ate it the way that the locals did - with a little lime and salt. It was so good! I also have to say that the local Pilsner here, Presidente is one of the most refreshing and best tasting lagers that I have ever had. A great compliment to my meal.
After this week exploring Cabarete, I went back to Natura Cabana and enjoyed a super relaxing massage by the beach, listening to the waves, the actual waves, not one playing from a CD. And thus ends my amazing eco-adventure through Cabarete! I will definitely be coming back here to explore more. If you are lucky enough to pass by the town, please say hi to the folks at Iguana Mama Adventure Tours and Natura Cabana Ecolodge and give them my regards!
MUST STAY
Natura Cabana Boutique Hotel & Spa - Paseo del Sol # 5, Perla Marina, Cabarete, Dominican Republic, +1 809-571-1507 / Mobile: +1 849-214-7010, +1 809-571-1056; info@naturacabana.com
MUST DO
Kitesurf at Laurel Eastman Kiteboarding School; the school is located on Kite Beach on the grounds of Millennium Resort & Spa in Cabarete; +1 809-571-0564 or +1 809-853-8466 info@laureleastman.com
Canyon the waterfalls of Arroyo Blanco and the Magic Mushroom*
Explore (and swim) the Caves at El Choco National Park*
Snorkel in Sousa Bay*
*These tours were booked through Iguana Mama Adventure Tours http://www.iguanamama.com They are located in the heart of Cabarete Town across the street from the Scotiabank; 74 Calle Principal, Cabarete; +1- 809-654-2325;
Volunteer at The Mariposa Center for Girls, Calle Principal, La Cienega, Cabarete, Puerto Plata, Dominican Republic; +1-809-571-0610; info@mariposadrfoundation.org
MUST EAT
Karaya at Natura Cabana Boutique Hotel & Spa - Paseo del Sol # 5, Perla Marina, Cabarete, Dominican Republic, +1 809-571-1507 / Mobile: +1 849-214-7010, +1 809-571-1056; info@naturacabana.com
La Casita de Papi, Playa Cabarete; +1 809-986-3750
Mojito Bar - In the heart of Playa Cabarete after Lazy Dog. The entrance is located across the street from the Scotiabank; +1 809-864-0712
Tostones by the beach
Dominican Breakfast Sandwich at Claro Cafe, Main Street 113, Cabarete, +1 809-889-1406
MUST DRINK
This trip was originally published on Fresh Traveler- Adventures Off The Beaten Path.