The story of Yewale Chaha started with a cup of tea, when 16-year-old Dashrath Yewale came to Pune from Purandar and started selling milk. He often dreamt of setting up a tea stall.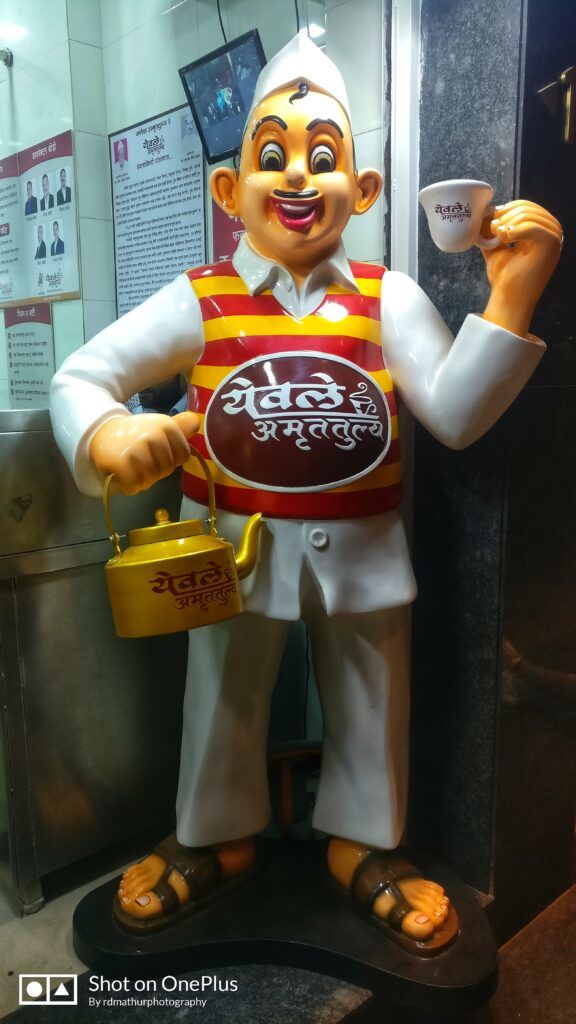 The Yewale mascot.
That dream, which started in 1983 from Salisbury Park, Camp, Pune finally blossomed into a full fledged business spread across many outlets. It not only involves his son, Navnath but all Yewale brothers. Sadly Dashrath is not there to enjoy his dream.
After labouring extensively over five months, the Yewale brothers finally standardised their tea, by using the same proportion of milk, tea and sugar. They boil the tea over seven minutes while milk is boiled twice before being used for tea. This simple formula ensures that their tea tastes the same across all their branches in the city.
They use about 1,000 kgs of sugar and 300kgs of tea powder in a month to churn out countless cups of tea across all their branches in the city. This Wadgon Sheri outlet alone sells about 2000 cups of tea daily priced at Rupees 10.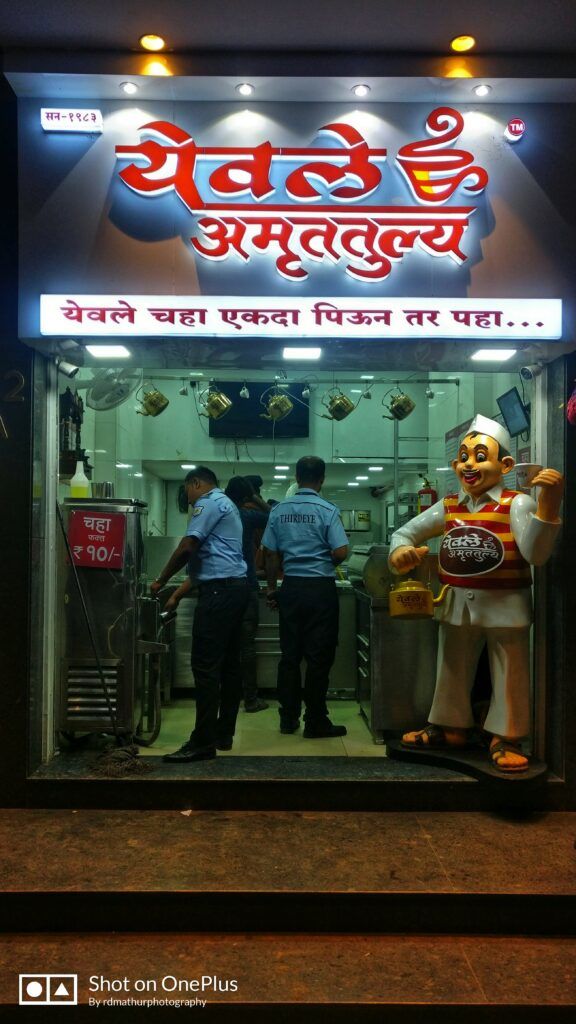 The Wadgaon Sheri outlet.
The humble tea cup.
They now have a mega plan of opening 100 branches in the country and going international soon.
Having two cups of this magical tea last night, I can safely say that it is a must try for all tea lovers.