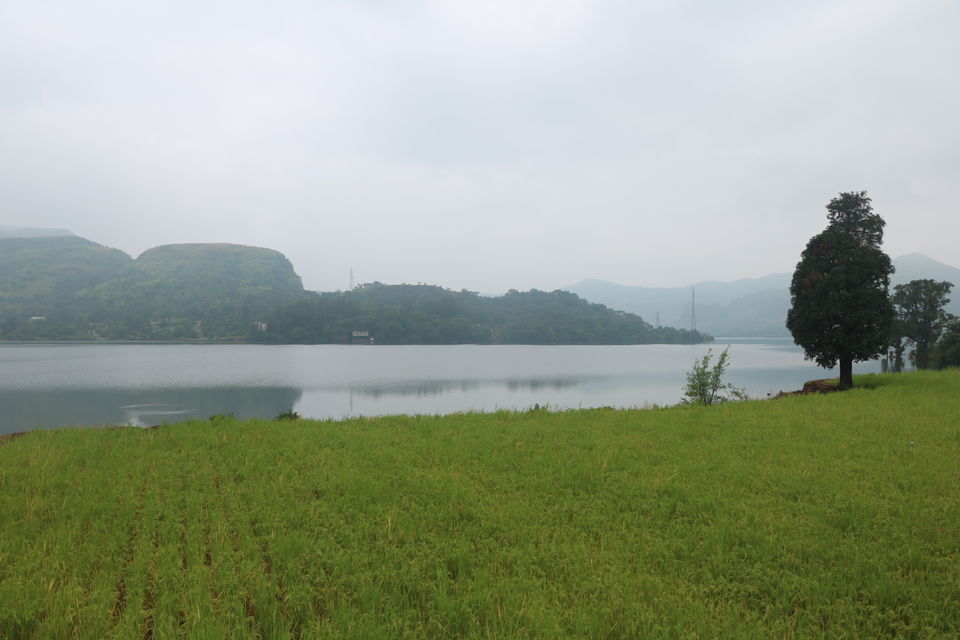 Being more inspired by Kerouac's lifestyle than his work, I decided to go on a road trip with my brothers. The one rule for this trip was the road and it had to be followed at all times. The idea of seeing the same sun set in seven different places appealed equally to the three of us. In the end, we managed six different locations for the seven sunsets, which is not so bad now that I think about it. Our first pit stop had brought us to Tamhini Ghat, some 170 kilometres from Bombay. It presented the first (and only) opportunity to test the Arpenaz camping tent.
It was after the sun had gone down when we finally found the spot to pitch the tent. It was a barren piece of land on the banks of the Tata Talav. Some locals saw us inspecting the land which gave me an opportunity to ask them a couple of hundred questions about the location. It was decided. We were to go back to the nearest town (some 10 kilometres away) for dinner. Dhanuraj and his nephew had taken the responsibility of getting a fire started.
By the time we pitched the tent, it was completely dark. The bonfire proved to be the biggest blessing. (We had enough timber that it had to be put out in the morning.) At night, folks from the concrete jungles got high with those who were still living the rural life, each of us thinking who got dealt the better hand by life. Our hosts were so gracious that they had caught mud-crabs from the Talav italics and lowercase, which they cooked on the open fire for us. I realised then that people from the cities have deeper pockets since their shallow hearts leave a lot of space.
It must have been around one in the morning when our friends decided to call it a night. They had to wake up early for work; they both worked at Atmantan Resort. We were invited for a cup of tea in the morning. They lived on the other side of the road. Their village was a cluster of homes spread over a lush green hillock. Quiet, sunny days in the Tamhini Ghat means fishing in the lake across the road.
Getting to
By road: Tamhini Ghat is 161 kilometres away from Mumbai. Route?
Accommodation
The location is a hub of luxury resorts like Atmantan, Basho's Resort and Bougainvillea Resort.
You can't just link this to the Tripoto hotel page. Tag every hotel, and add UTM codes.
This reads like a personal journal more than a travel blog.
When to go
There is no bad time to visit Tamhini Ghat since it is well connected to Mumbai (and Pune) and has pleasant weather throughout the year. However, the place comes alive with the onset of monsoon – July to September.
Have you been to Tamhini Ghat? Share your experience with Tripoto's community of travellers.