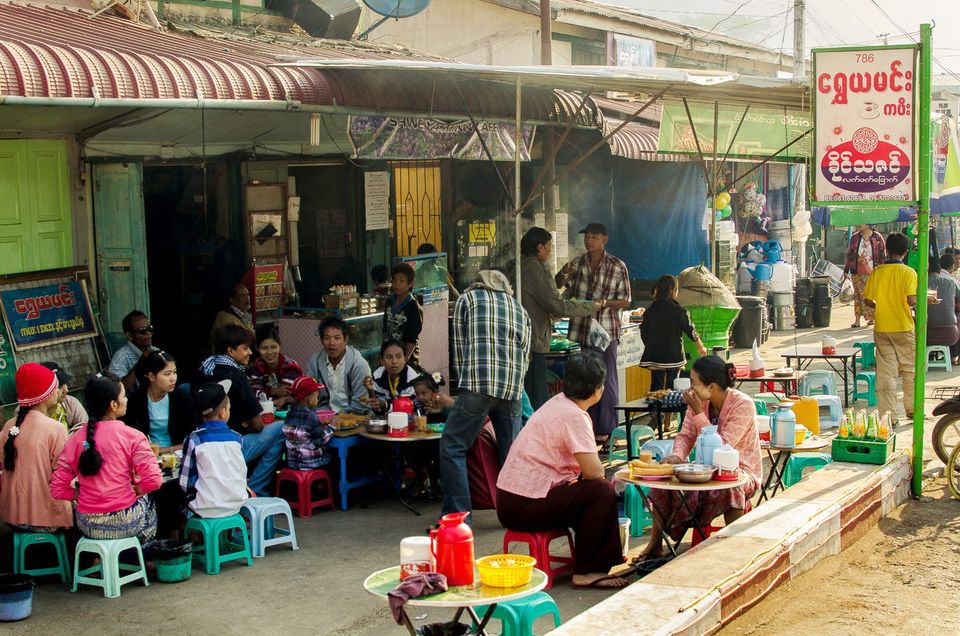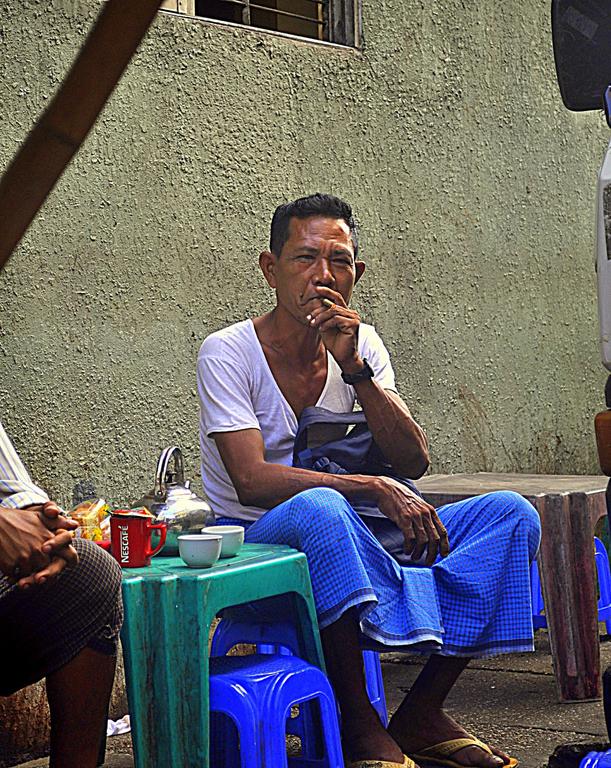 "I feel safe here like I did then," echoed this gentleman as he recollected those difficult days in Yangon. On its frenzied pavements we sat at a tea shop with low wooden stools around plastic tables and spoke over cups of freshly poured sugary hot tea. Taking an assured puff of his cigarette he recalled the days of violent crackdowns by the Military Junta on civilian 
protesters
. "In the 80s and 90s the 
protesters
 were usually collegians in t-shirts and jeans. Years later it was the monks in their saffron robes that were at the forefront of the defiance," he added.
As he was describing those tense days in pre-liberal Yangon his smoking grew visibly nervous. "There were gun shots and severe beatings, 
protesters
 ran for their lives, or sought cover. Basically they disappeared out of sight."
After his last sip of tea he placed his cup on the table in satisfaction and remarked, "no matter how tough the days were or how badly the 
protesters
 were hurt, at the ended of the day everyone would gather at tea shops to unwind and share conversations and laughter."
It is stories like these that show how integral tea shops are to life in Yangon. They 
aren't
 merely cafes; they are essentially community 
centers
 where the Burmese socialise over cups of tea and snacks. Walking around the streets of Yangon I could see the several tea shops bursting with people, be it morning, night or day. Families and friends met or business was done over cups of freshly brewed with a dash of condensed milk and a tad of sugar. I highly recommend a cup of tea at one these establishments. If you 
aren't
 into sweet condensed milk tea, there are unlimited portions of green tea at the table too to help wash down the sugar.