Disclaimer: This post has not been sponsored any of the cafes mentioned. Purely my personal views based on MY experience.
Madurai in southern Tamilanadu is famously known as the temple city as it is home to Meenakshi temple and a whole lot of small temples dotting the city.
Secondly,the city is known as 'thoonga nagaram', 'the city that never sleeps' because of activity throughout the night with eateries ready to tease your palate at any time of the hour.
While Madurai is equally famous for food,both non-veg anfd veg, the scope of this post is about the aromatic,heady coffee that the city serves.
I have listed some of the outlets which serve the brew to perfection. Do make the rounds and let me know how you feel about it.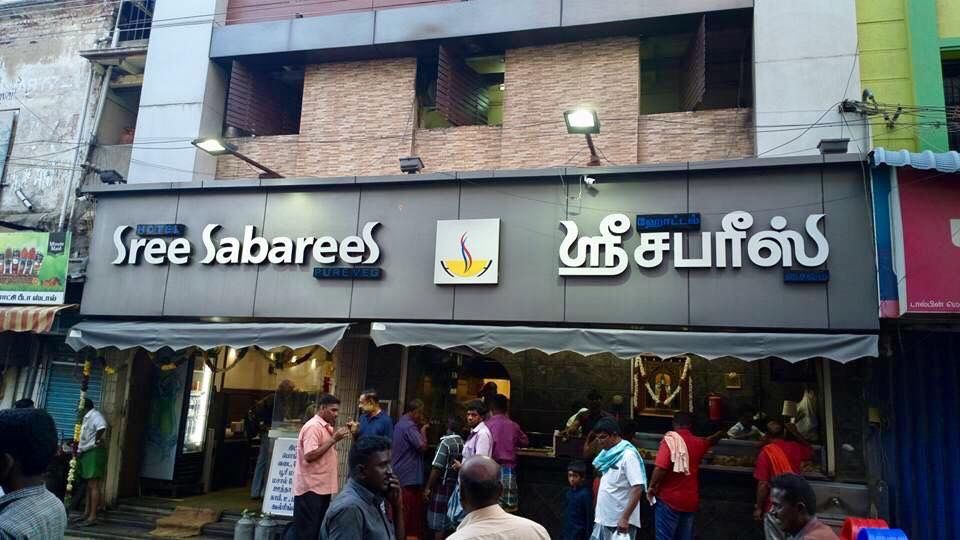 Sree Sabarees on West Veli road across the railway junction has been my favourite for several years. They never disappoint you. By 6 AM you will find a steady stream of walkers,joggers,travellers and the like enjoying their cups. At ₹10 a cup it is full value for money.
No space to sit,however.
You can walk into the restaurant and sit but since it is small,you will not have the luxury of lazily reading your newspaper with your coffee. Devotees returning from temple visits start wading in. Also they charge ₹5 extra if you have it inside.
If you ask me it is sheer delight to have that rich,strong( I prefer it this way) coffee in the morning. At about 8 AM or even slightly earlier you have them filling two large tubs with hot vadas and bondas and customers make a beeline for the vada-coffee or tea combo too.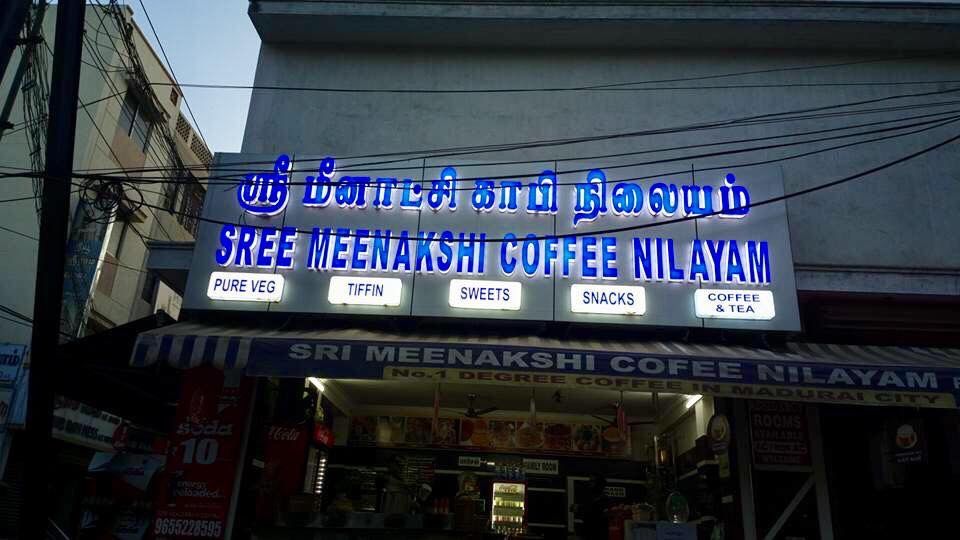 Sree Meenakshi Coffee Nilayam on the same stretch was once famous for serving the purest ( without chicory) coffee in town and I used to rate it better than Sree Sabarees. However, two years later they expanded to include breakfast instead of an exclusive coffee outlet. I felt they somehow lost the charm but the reason I've included in this list is their coffee is still better than most of the cafes in Madurai.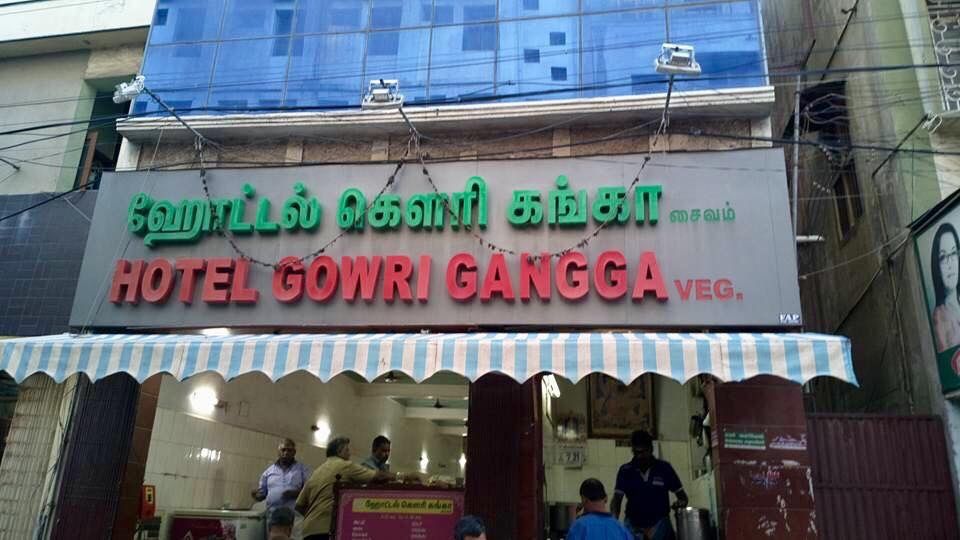 Hotel Gowri Ganga on the same lane as Sabarees and Meenakshi does not disappoint. They cater to everyone's request.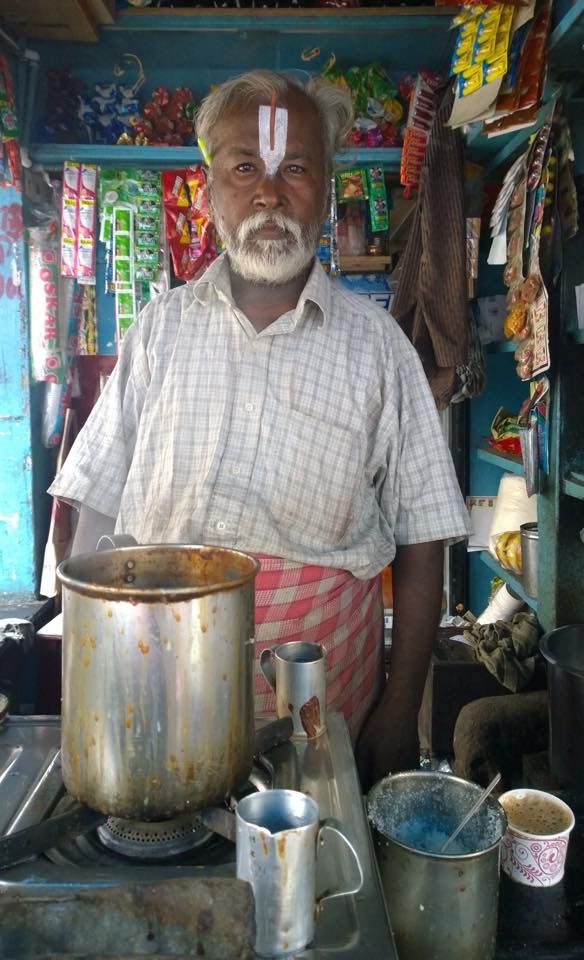 Caught this gentleman who's been serving coffee for more than 30 years in the same spot. Easy to find him with his impressive forehead.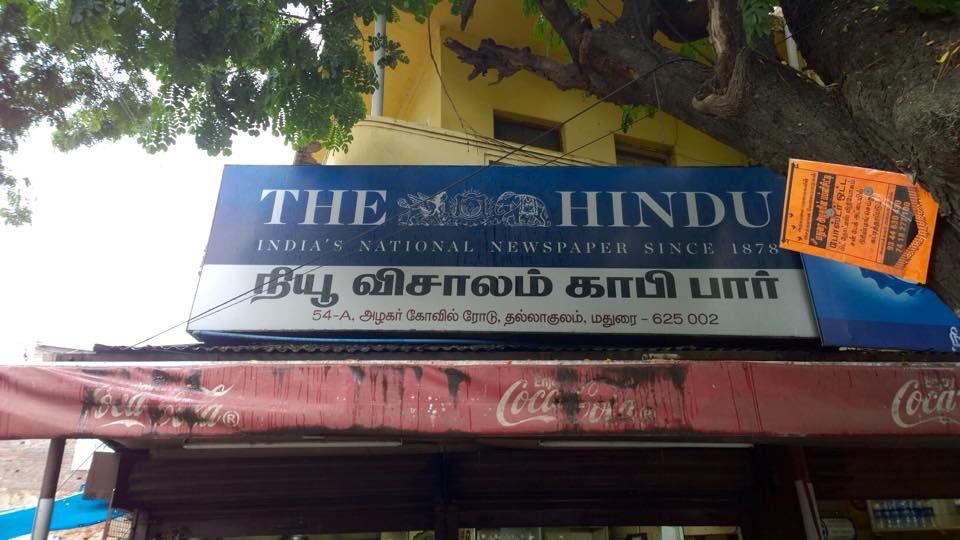 New Visalam Coffee Bar. This has been cited by many bloggers as THE PLACE for coffee. Before writing this post I made several visits to make sure I am not biased in my opinion as my first visit was nothing spectacular.
Probably my expectations ran high because of the build-up. I found it varying in consistency as it was awesome on some days and quite diluted on other.
Still, way above the average coffee joints.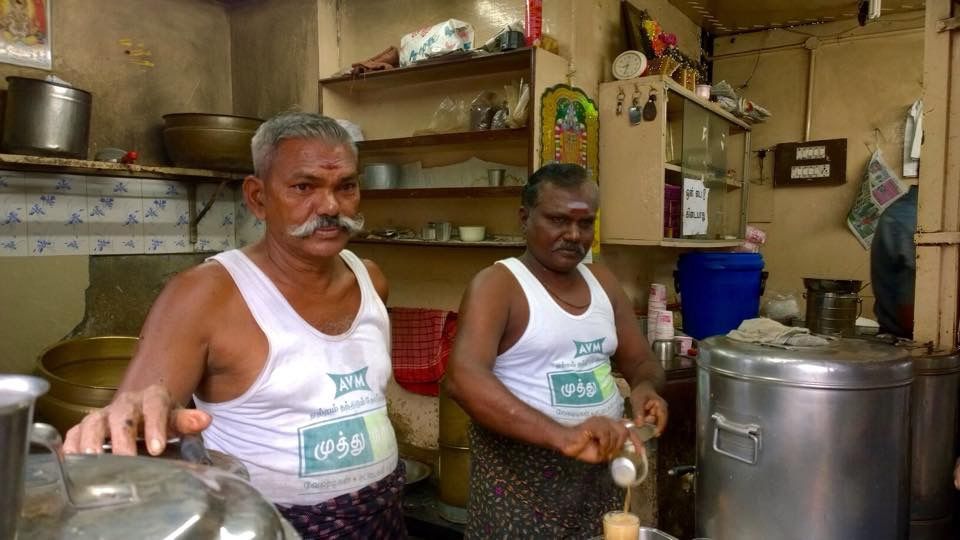 All these outlets will give you a great experience. Please note, food taste is subject to individual likes and dislikes and I've merely stated MY experiences and NOT as judgment.