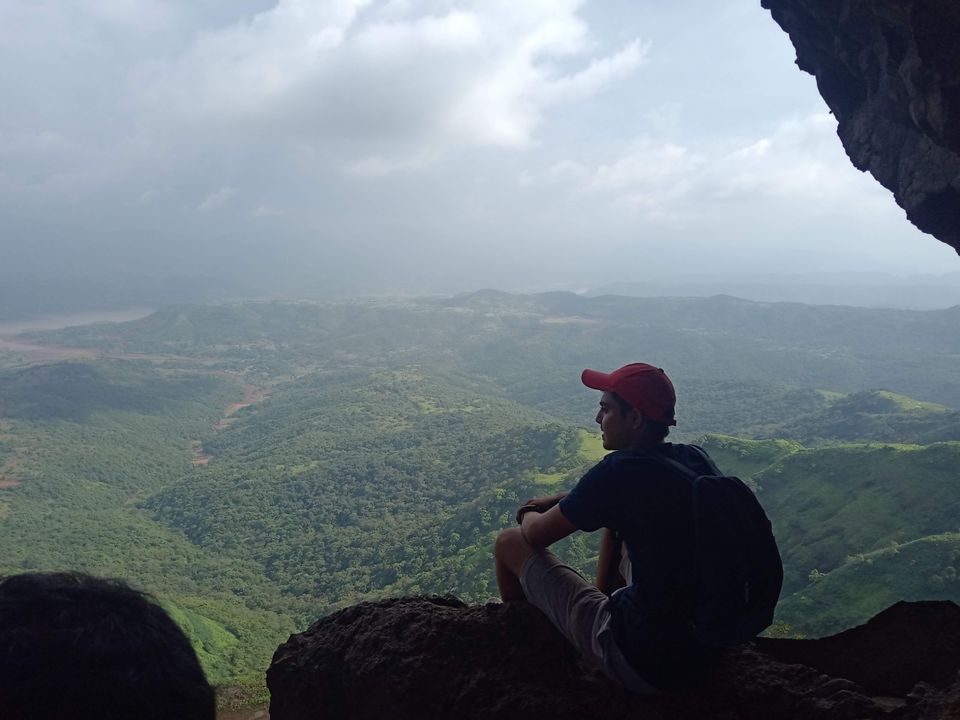 Life is easy when people around you are motivating and cool.
Yeah, I met some guys on a trek and now they are pretty much close to me. It's very strange how human get attached to someone so quickly. But that has a brighter side too. And I always look for that.
So today's blog is about my recent adventure Trek to "Rajgad", which once was a fort of glory...
To chaliye shuru karte hai...????
So I was in Pune for my college admission and my cousin kushal???? came up with an idea of going for a trek, and as a travel Enthusiast I never say no to such ideas, so I said okay and ask him how many people are gonna join us. So he added me to the WhatsApp group where I got introduced to single one of them,"not literally"????
Then the day was here, I, kushal and saurabh got ready and left for 'the best day to be' laying ahead of us. I was excited!!! as I was gonna meet new people, get new experiences and more importantly learn a lot of things.[caption width="3880"]The one at the back is saurabh and the one aside me is kushal...❤️❤️.[/caption]P.S. I LOVE THEM❤️????
The journey had begun and we were empty stomachs, so after a bike ride of 1 hour 30 minutes we took a break and had vadapavs. And again resumed the journey with a kick start. It took about 20 minutes to get to the base of RAJGAD.
And infront of us was a huge magnificent display of history and struggle. Before starting the trek very less I knew, how difficult it's gonna be, but I was excited and totally devoted to enjoy the day.
So before starting the trek let me introduce you to the gang,
@Kushal
As stated earlier he is my cousin but to be frank he is just alot more than that. He is my advicer and as I and saurabh call him, he is our GURUJI..????
@Saurabh
What to tell you about him. He is also my cousin and my best friend ❤️
@Snehal
she introduced herself as engineer by education and content writer by profession... she's one of the sweetest soules I've met.❤️
and I would introduce other people as the blog goes on...
So I was at the base of the trek, vlogging with our group, and then I realized this is what makes me happy this is what satisfies me. That was the time I decided what ever job I do in future, I would never let my passion fade away...
As you all know there must always be a person in a group who is hilarious AF and make you laugh at every single turn. So for us that was @Haroon.
So let me introduce you to Haroon, he is one of the most funniest and down to earth people I have ever met. He is simple, and I think that's what makes him special from all of us.
This is all from PART 1
Guys this is just a start to the adventure, so stay tuned for PART 2...
Tell me how the blog was in comment section...AND SHOW SOME LOVE WITH THE LIKE BUTTON...????????❤️????
#bestofmaharashtra #travel #india #trek #trekking