These days, people residing in Bhubaneswar & Cuttack hardly consider Puri to only be titled as one of the "Chaar Dhams" of our religious circle. In fact, it has become more of a weekend escape site, birthday/anniversary celebration place and the recent trend of making it a 'Fun, Sand & Sea' wedding destination, mostly by the Marwadis and Gujaratis of the adjoining cities.
If my people are doing this, then why should I be left out of this bandwagon of celebrations!
It was my 27th birthday (Yes, I am a woman and I don't shy away from revealing my age) and my husband surprised me at the customary 12 'o' clock hour with a paper tucked under my pillow. At first I thought, it was a love letter, but when it seemed like a 2-pager thing, I knew it couldn't be that (Clearly among the two of us, I am the writer!)
It was a print-out of a hotel booking! On being genuinely amazed with the one-night room booking at Puri's Sterling Hotel, and after showering adorable comments on my husband, I kissed him good night and escaped to my dream land of the day I was born!
My Birthday Morning: Full of Whatsapp messages, buzzing Facebook notifications besides non-stop calls from long lost friends and near dear ones! Amidst all this, I was excited to relax without having to worry about work and getting time to enjoy a full day with my husband, which was long overdue!
We headed straight to the Puri Jagannath Temple. I thanked God for giving me a short height and a cute face, so that I might be able to forever look below-my-real-age! Later, we checked into (not on Facebook) Puri Golden Sands-A Sterling Holiday Resort Hotel.
Apart from its isolated location in almost the 'end of Puri', the first fantastic impression we had on reaching this hotel was its exceptionally grand and beautifully decked up lobby area. Never in our stays until now, had we come across such a huge lobby space in any hotel! Sterling Puri clearly stood up to the commonly used line, "First Impression Is The Last Impression."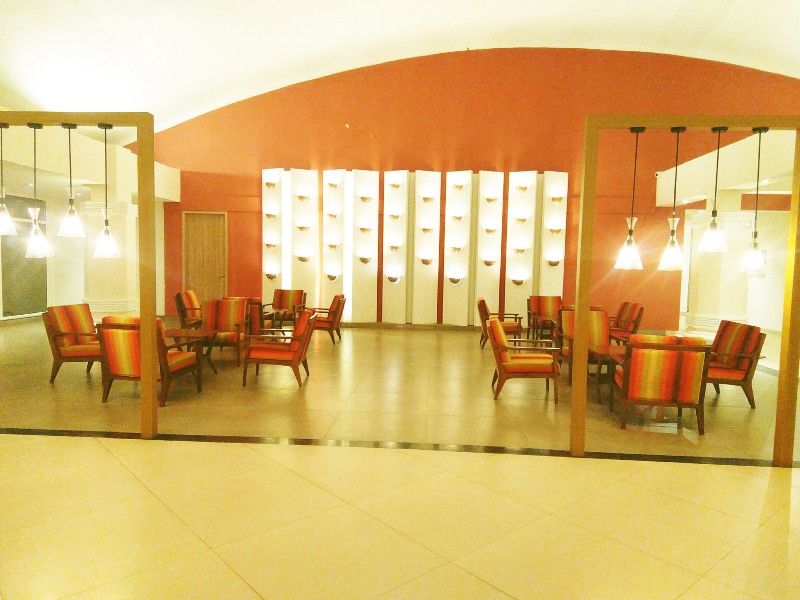 However, the room that was booked didn't face the sea, so after having a tour of the hotel, we decided to upgrade to their sea-view room. Thanks to the Manager who was kind enough to let us stay in their sea-facing room FOR FREE. (Maybe after knowing it's my birthday; Let me take the credit for this!) The balcony in this spacious room was their star attraction, and everything else seemed to be the way it should be.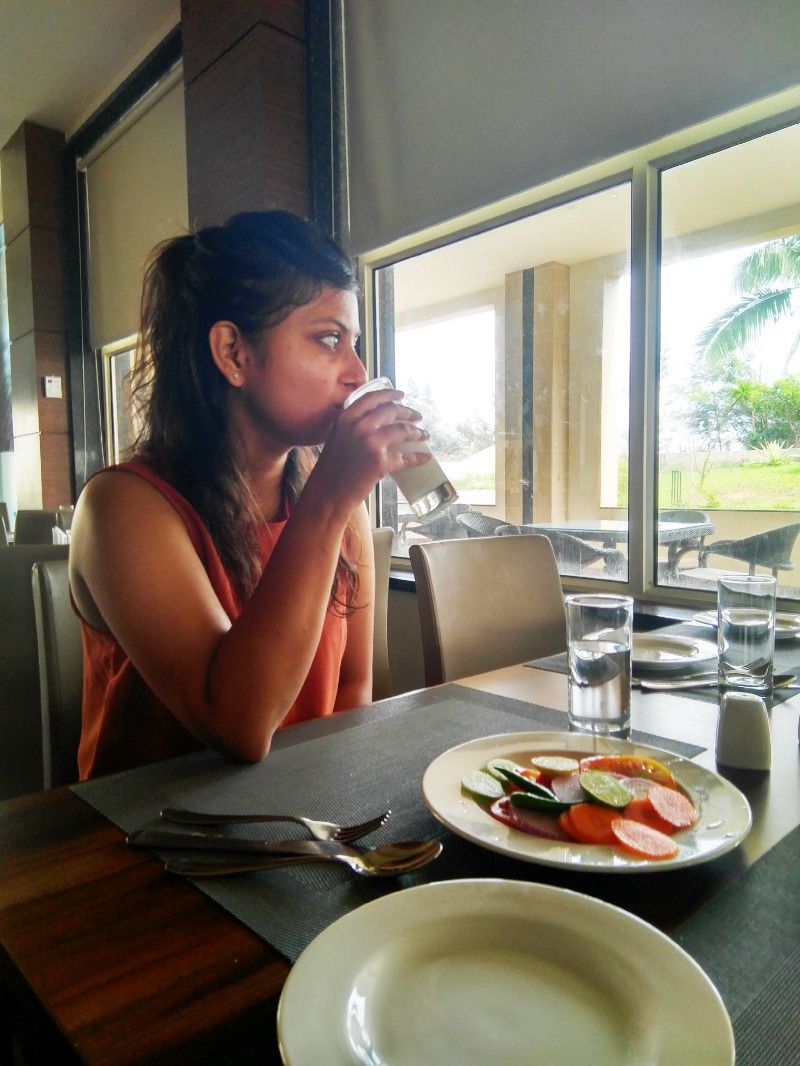 It was around afternoon when we got into our room, and being extremely hungry, we went directly to their 'Utkalika' multi-cuisine restaurant. We were greeted by their cordial staff and welcomed by a chilled glass of butter milk and green salad.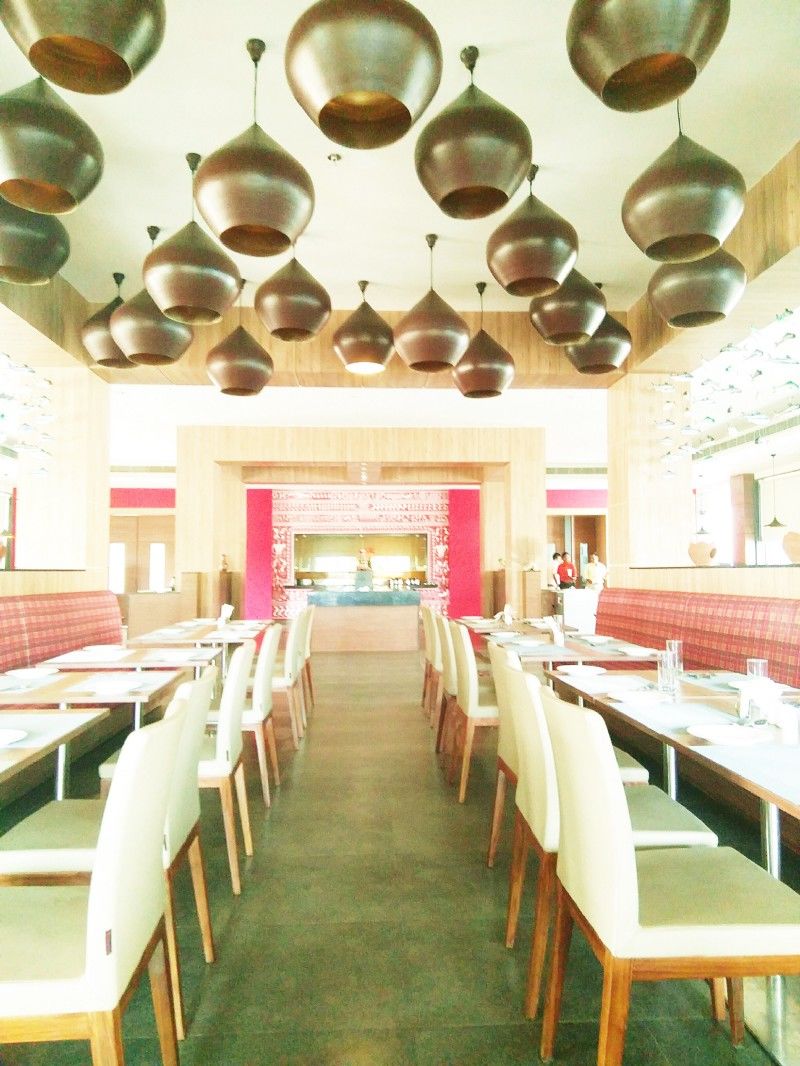 Even the chef came up to us and wished me besides asking for any special arrangement to be done in the evening or to set up a special candle light dinner. I must say, I was feeling like a pampered princess at that time. Anyway, we already had other plans for the evening, so we had to deny to the chef's romantic ideas.
Since we opted for a complimentary lunch through our check-in, we were served a huge assortment of dishes and delicacies, right on our table. Both veg and non-veg! To me, the taste seemed not very extraordinary, but yes I was hugely impressed with the generosity of their waiters and the classic ambience of the restaurant.
Evening was the best part of the day, when we walked down to the river and sea merging point which lies bang at the front of this hotel. That's a solid reason to stay here longer and visit again! Previously whenever I was in Puri, it was mostly about beaches. But this time the experience was completely different.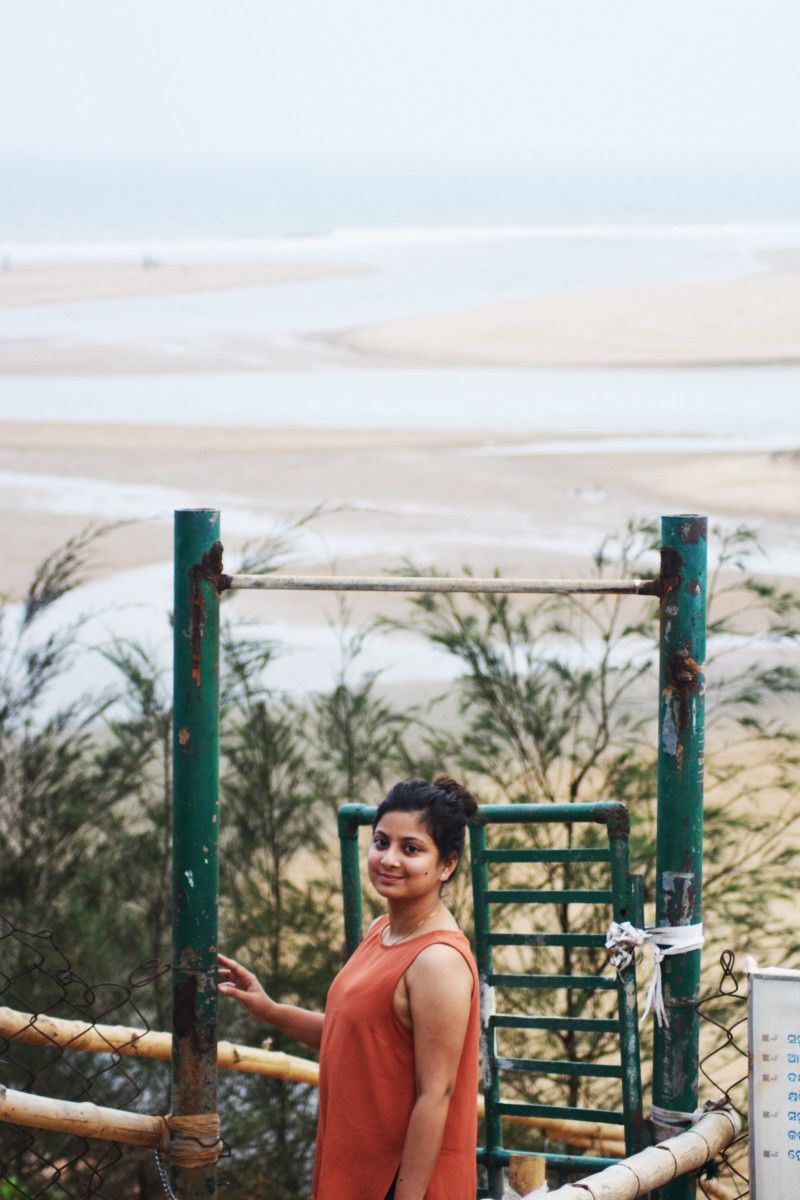 As I was approaching the sea mouth, I could feel myself getting transported in a heavenly place, which didn't seem like the typical 'Puri' at all!
After this fantastic evening, I spent the night by flaunting a really pretty red dress and indulging in some beers at another luxury hotel of Puri, where my husband and me cheered away my 27th birthday!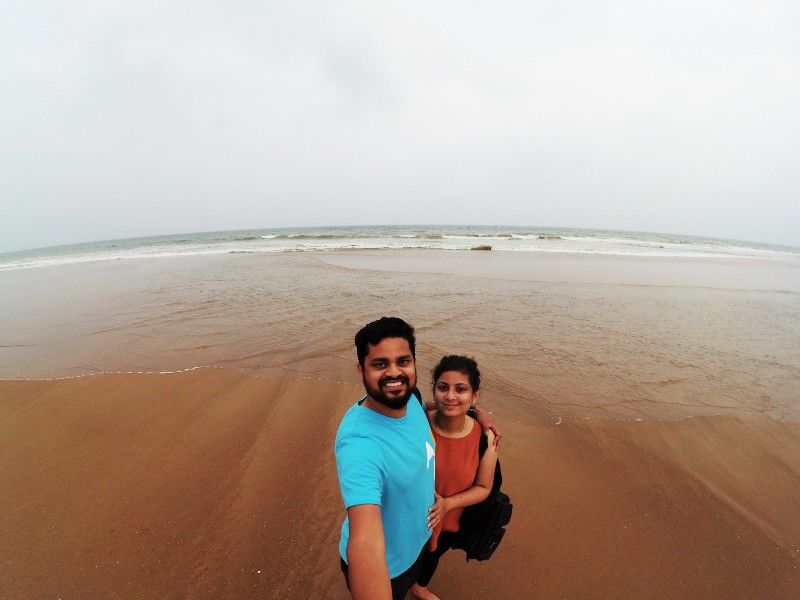 My 'Sterling' Birthday celebrations which took place in Hotel Sterling of Puri will be cherished forever. Thank you dear husband!