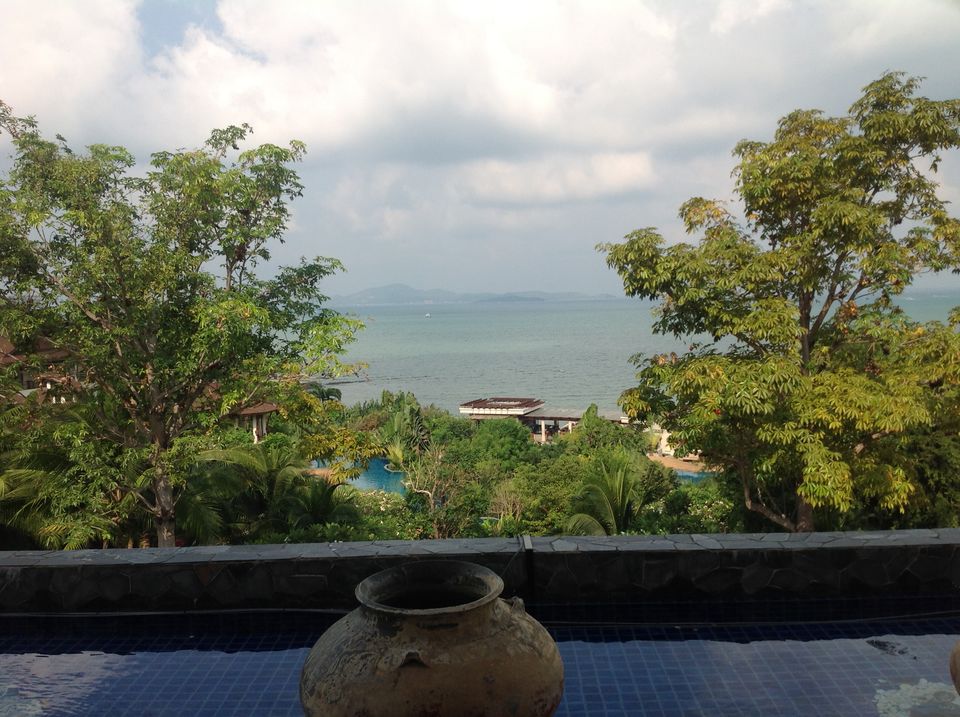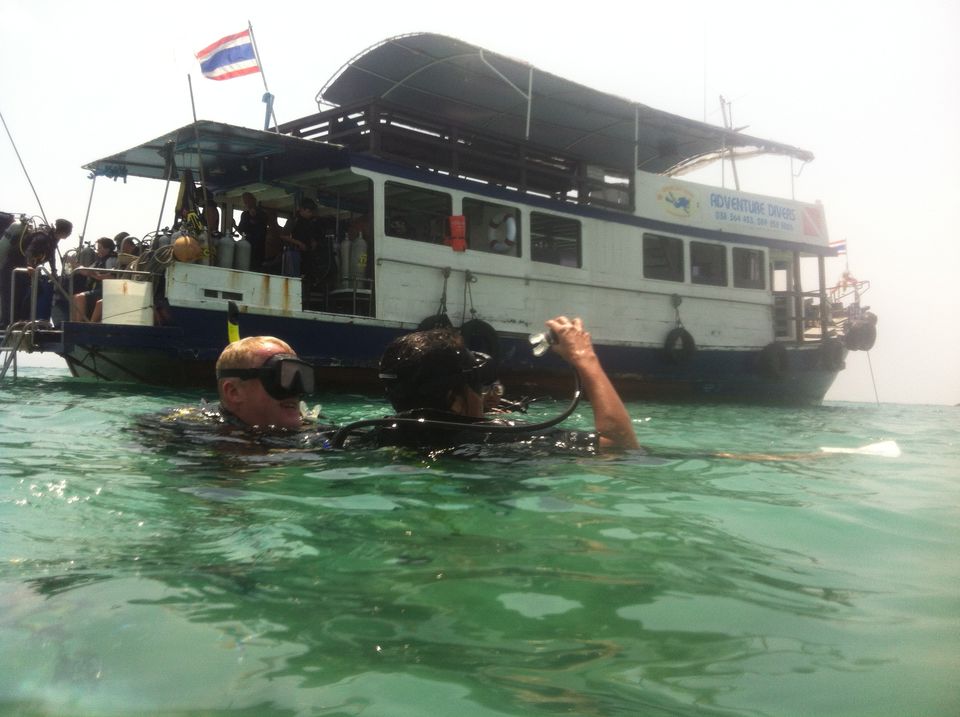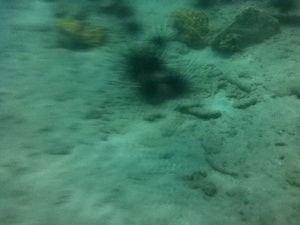 Planning the Trip
Unlike my friends who have memories of watching the Indian epics Mahabharataand Ramayana as children, my memories revolve around watching the various VHS cassettes my father would bring back for me from his work trips abroad. I remember slipping a cassette into the player and sitting for hours watching the antics of Mickey Mouse and Donald Duck, Bugs Bunny and Daffy Duck or one of my first few movies,Davey Jones' Locker.
The intended message of the movie, being a rebel and disobedient could have serious consequences, was lost on me. However, the excitement of a young boy scuba diving and finding a hidden treasure remained etched in my mind. A later obsession with Jaws and wanting to see sharks in the wild, led to an addition to my bucket list – learn scuba diving .
Fast forward to 2013. After many failed attempts at organizing a trip to learn scuba diving I had resigned myself to the fact that this was one of those items on my bucket list that would never get crossed off. Just as I had given up hope, came the proverbial cloud with a silver lining. My parents were planning a trip to Thailand during theHoli weekend in April for wedding shopping. However, before they could ask me to join them, I decided to hijack the trip to meet my own ends. Given the amount of work that they were putting in to plan my upcoming wedding, I conveniently suggested that they too, like the American soldiers during the Vietnam war take in some R&R at the beach town of Pattaya. Despite there being much other beach resort towns, I pickedPattaya because it was the only place where I could learn scuba diving, given the restriction on flying for 24 hours post a dive.
Day 1 (27th March)
I flew into Bangkok from Delhi and met up with my parents at the airport post getting my Visa-on-arrival. We hired a taxi and drove down to Pattaya which took about ~1.5-2 hours. While I thought the view from the lobby while checking into the Sheraton was spectacular, the room had a balcony with an even better view (my father used hisSPG points to upgrade our room)!
I had already been in contact with Neil, my instructor, from the Seafari Dive Center inPattaya and had my plan for the next 2 days in place. Post a quick lunch, I was picked up by Seafari's van and taken down to the dive center where I picked up my suit and equipment and was taken through the basics of setting it up. We then took the equipment and drove down to their pool where in the first part of my instructions began – learning how to assemble the equipment, getting into the water, breathing with my mouth and not nose,getting water out of my mask if needed and so on.
We ended the session once Neil was satisfied with my progress and he dropped me back to the hotel. My parents in the meanwhile had napped, eaten lunch and were lazing about in one of the hotel pools (the Sheraton in Pattaya has 3 pools).
That evening, we decided to head down to Pattaya Town and took a walk through the infamous Walking Street. For dinner, we ate at a street side restaurant, where I was introduced to grilled oysters with barbecue sauce by my father. Not a big fan of seafood, I was shocked by how delicious this was, something I would never have tried on my own. After a leisurely foot massage, we returned to the hotel for the night.
Day 2 (28th March)
I had to complete 4 dives in the sea post the pool training to get certified as an open water diver, and day 2 was meant to complete 2 out of the 4 dives. My parents decided to accompany me and try out a fun dive – a dive along with the instructor where one does not get certified and is limited to a 12 meter depth instead of the 18 meter depth if one gets certified.
After collecting our equipment and suits from the dive center, we drove out to the pier and climbed aboard a large boat that would take us out to the dive site. The boat had other divers, first time and more experienced as well as instructors from Seafari. The sea was slightly choppy that day and it took us the better part of an hour to reach the dive site. While dad took to scuba diving, quite literally, as a fish takes to water, mom struggled a little bit, decided that she prefers snorkelling and spent the rest of the day on the boat, snorkelling in between our dives.
So it was Neil, dad and myself out on the dive. On the first dive Neil spent some time acclimatizing dad to some of the basics of diving and then spent time with me going over what I had learned in the pool the day before. We managed to spot an octopus on this dive, while dad unfortunately got stung by a sea urchin. After nearly 45 minutes under water, we climbed back aboard the boat and ate lunch while making our way to the second dive site. At the second dive site we managed to glimpse a sea turtle and go down to a depth of 18 meters amongst beautiful coral. This dive lasted about 35 minutes and was not as eventful as the first dive.
Once the others on the boat had also completed their second dive, the boat took us back to shore. We spent the rest of the evening relaxing at the hotel and ate dinner at the hotel coffee shop which overlooks the sea.
Day 3 (29th March)
So came about our last day in Pattaya – I had 2 dives left to complete my certification. My father, in whose eyes I am still a young child, not wanting to let me go out alone as well as having really enjoyed the dives the previous day, decided to accompany me again. He negotiated with Neil and managed to get him to take us out on a motor boat. This meant that it would only be the three of us along with the boat's skipper and that we would be able to go and come back from the dive spots quicker.
The third and fourth dives were a repeat of the previous day, but required a little more navigation to avoid sea urchins from stinging us. We managed to wrap up the dives relatively quickly and met up with my mother in the town for lunch. The rest of the day was spent browsing around CentralFestival Pattaya Beach, which claims to be Asia's largest beachfront shopping mall. We ended the day by getting one more round of foot massages before heading back to the hotel.
Day 4 (3oth March)
We started our drive back to Bangkok after breakfast on the fourth day of our trip. This was to be the final day of my trip, with a flight back to Delhi the next afternoon. Too occupied by Scuba Diving, I had not researched any other activities in and around Pattaya and we realized to late that we could have stopped by the Tiger Temple on our return journey to Bangkok. The language gap made it hard for us to try to even convince the driver to stop by en route.
On reaching Bangkok we checked into the Intercontinental and spent the rest of the day accomplishing what my parents original aim of the trip was – shopping, especially for the wedding!
A love for fine food runs in the family and we decided to end the trip by eating atZuma, a Japanese restaruant in the St. Regis Hotel.
Day 5 (31st March)
Having achieved my goal, which led to a new addition to the bucket list – get advanced certification in Scuba Diving – I departed for the airport soon after breakfast, leaving my parents to continue their shopping in peace without me serving as a distraction / annoyance.
Quick Summary:
Where: Pattaya and Bangkok, Thailand
When: 27th-31st March 2013, 5 days
Mode of Travel: Flight to Bangkok, drive to Pattaya and back
Hotels: Sheraton and Intercontinental
Itinerary:
27th – Arrive in Bangkok, drive to Pattaya, complete pool training, dinner near Walking Street
28th – First two open water dives
29th – Third and fourth open water dives, certification complete
30th – Return to Bangkok, dinner at Zuma
31st – Flight back to Delhi