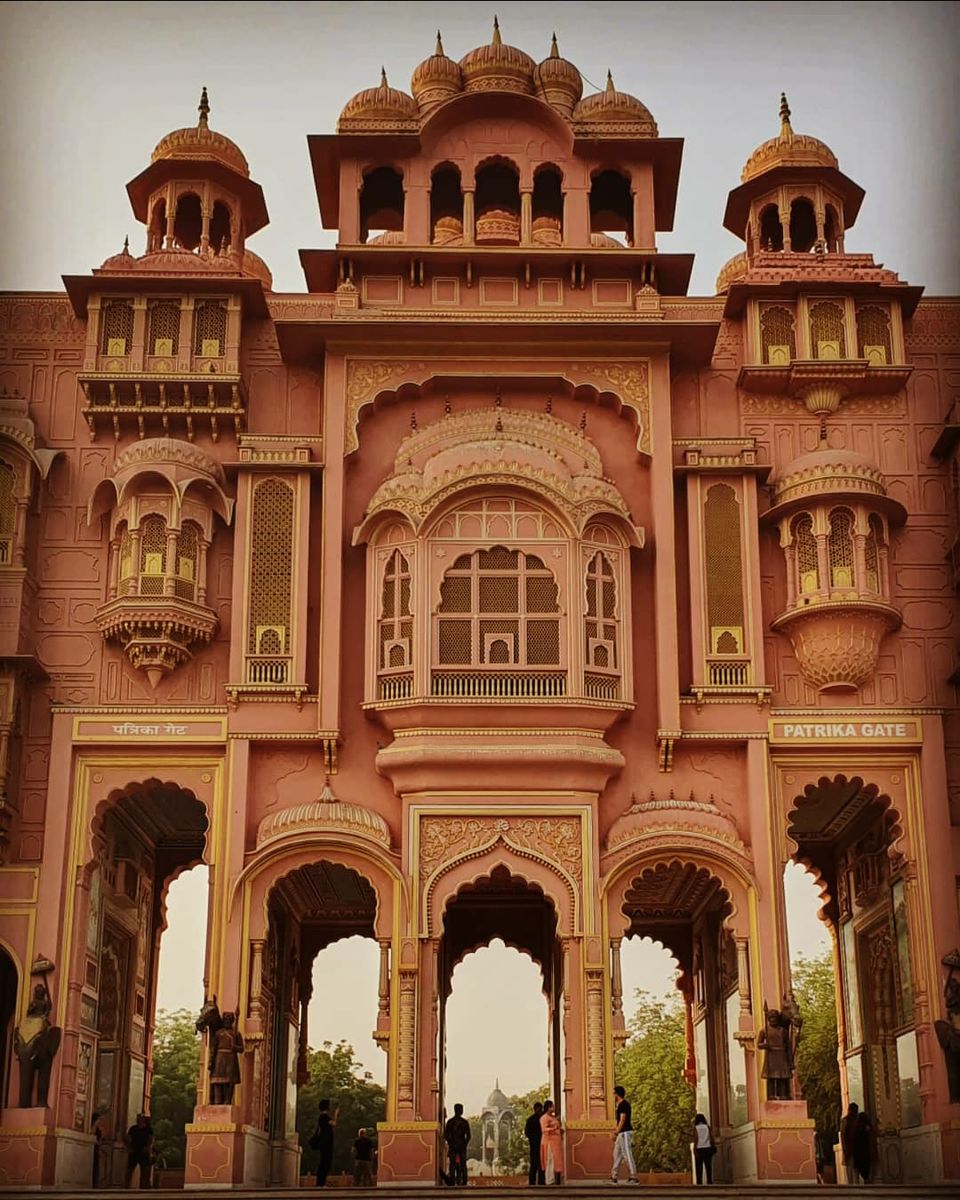 For the people who love clicking📸
These are the 7 most instagrammable places in Jaipur and ours favorite too.
Flamboyant' is the word that comes to our mind when we think of Rajasthan. Rajasthan, the land of kings has been aptly named. Jaipur undoubtedly is most photogenic and visited city in India by travellers. Also, known as Pink City, its painted in a pretty shade of pink which was done to welcome Queen Victoria in 1800s.
1 & 2. Jawahar Circle and Patrika Gate: Visit it during the early morning hours to avoid crowd.
3. Gatore Ki Chhatriyan: A beautiful and quiet place in Jaipur where the royals were cremated.
4. Panna Meena ka kunḍ: It is a huge symmetric step well.
5. Amer fort: It opens at 8:00 am so you can come right here after taking your sunrise shots. Amer/Amber fort is UNESCO World Heritage site.
6. Hawa Mahal: Is one of the prettiest palaces we have been to. Painted in a pretty pink, it looks even more beautiful at sunset.
7. City Palace: If you love architechture, colours and art you are gonna love this palace🥰
Happy Clicking😍