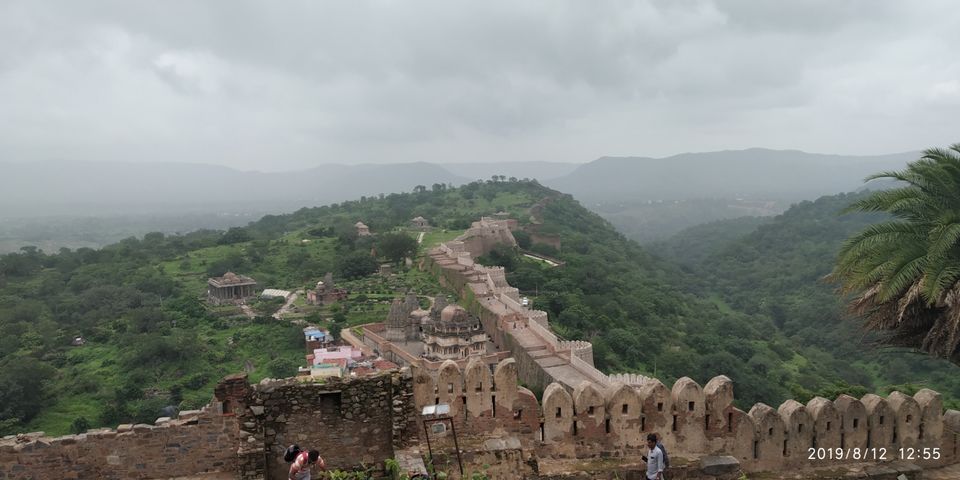 We went for a weekend getaway to Udaipur and thought why not visit this magnificent fort called Kumbhalgarh fort which was just a couple of hours away. Thus we decided to go along with the impromptu thought and hired ourselves a cab. There were three of us girls, me and my two colleagues. When we got in the cab, we didn't know what we going to see and find and had no idea that we were about to see a historical phenomenon. We were excited to just go on a road trip, singing songs and talking about what not, but we were in for a surprise.
As we moved out of the main Udaipur suburb, I was mesmerized by the change in scenery. Living in the town of Bikaner all my life, I considered Udaipur as green. But as the scenery changed and became greener(surprisingly for me), I was awestruck.
Ahhh...the lush green trees on both sides, the sound of water flowing and the mountains behind were all I could see and hear. The road was flanked on both sides by huge trees. And everything was clean.
The passing villages and the locals made me feel like I was travelling back in time. My little time machine. In my mind, I was comparing every thing I saw with some literary work or other and I felt alive, so alive.
I couldn't believe that I was in Rajasthan, I felt like I was off to somewhere in Himachal or Uttarakhand or somewhere in South India. And let me tell you guys I am a Rajasthani, born and bred. So, for me to feel like this, this awestruck and surprised was a big thing. And all I could think was how come you didn't know about this, you fool!!
Two hours later, we reached the Kelwada village of the Rajsamand district. The fort is located on a mountain near that village. There is a thriving market near the base of the mountain and you can buy some things if you want to.
Also, there are a few restaurants and hotels, so fill up you tummies before you go up as there is nothing near the fort. There is a restaurant in the fort but that is crowded and a little costly too.
Now, living in Rajasthan, I have seen almost every fort in this royal state; be it Bikaner, Jodhpur, Ajmer or the most beautiful of them all, Chittorgarh fort(from the movie Padmavat) and every single one is majestic and can be seen from the distance, almost like the Eiffel tower in Paris.
What struck me the most about this fort was how I could not see it until it was right in front of my eyes. It was huge and yet, invisible until our cab driver stopped the car. It is hidden by nature itself, enveloped in the mountains and covered in the mist and fog all around it by the clouds. That is also the reason why it isn't damaged or ruined by many invaders unlike every other fort I've been to, simply because they couldn't find it, they didn't know where to go. It was intact.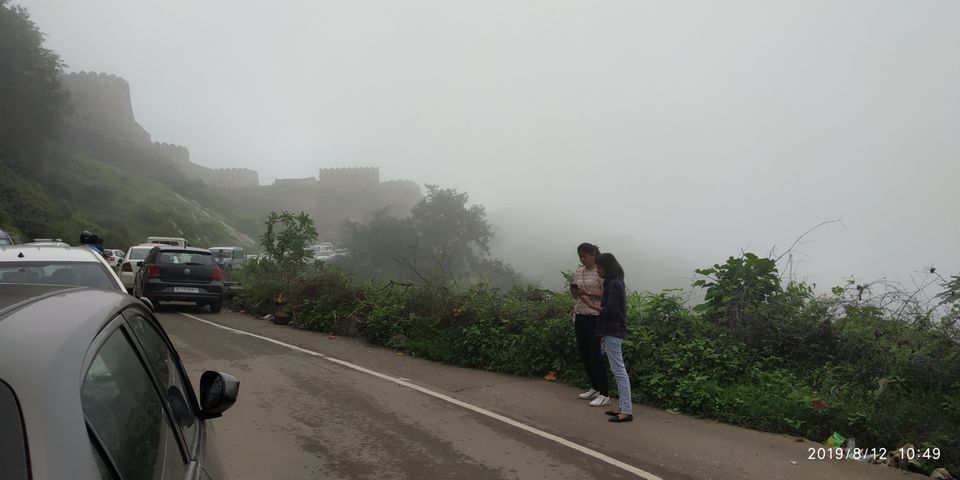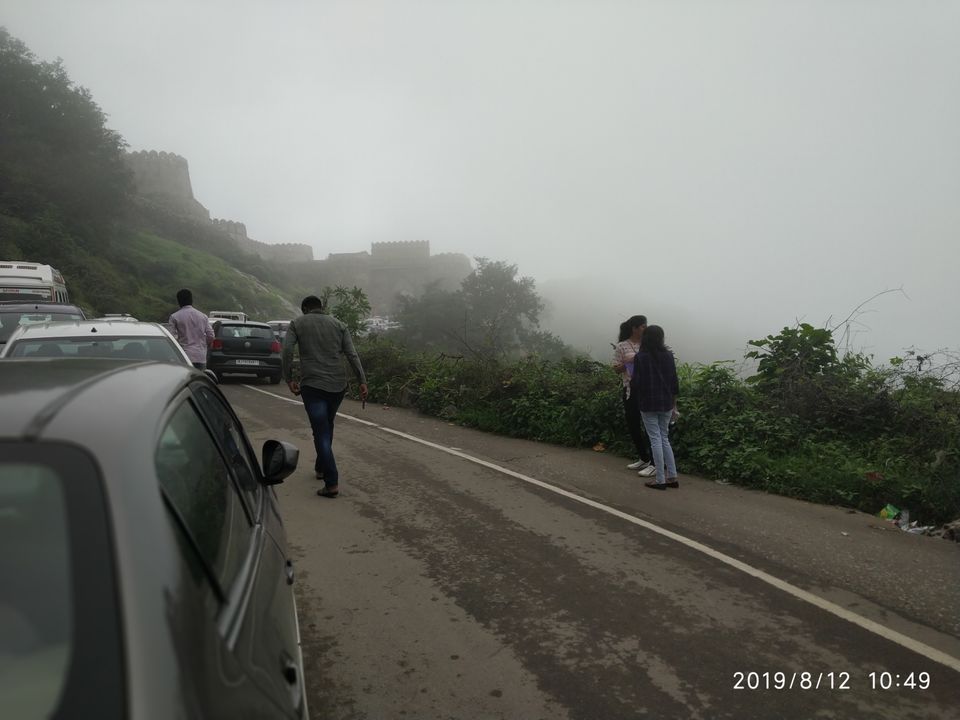 Yes, this was what the entrance to the fort looked like. We were in the clouds which was huge deal for me since it is not a common occurrence in Rajasthan. I was hyped.
We began the walk, and let me tell you it was a big one.
It is a Mewar fortress in the Western range of the Aravallis and also a UNESCO world heritage site included in the hill forts of Rajasthan. Reconstructed by Maharana Kumbha around 15th century, the fort is the birthplace of Mahrana Pratap, one of the greatest kings of Rajasthan. You might have heard of his height or valor or atleast his horse Chetak, who was as majestic as its owner. It is the most important fort in Rajasthan and the largest fort in India after obviously, the Chittorgarh fort. This fort seperates Mewar and Marwar from each other.
The main entrance is called Ram pole, pole meaning gate.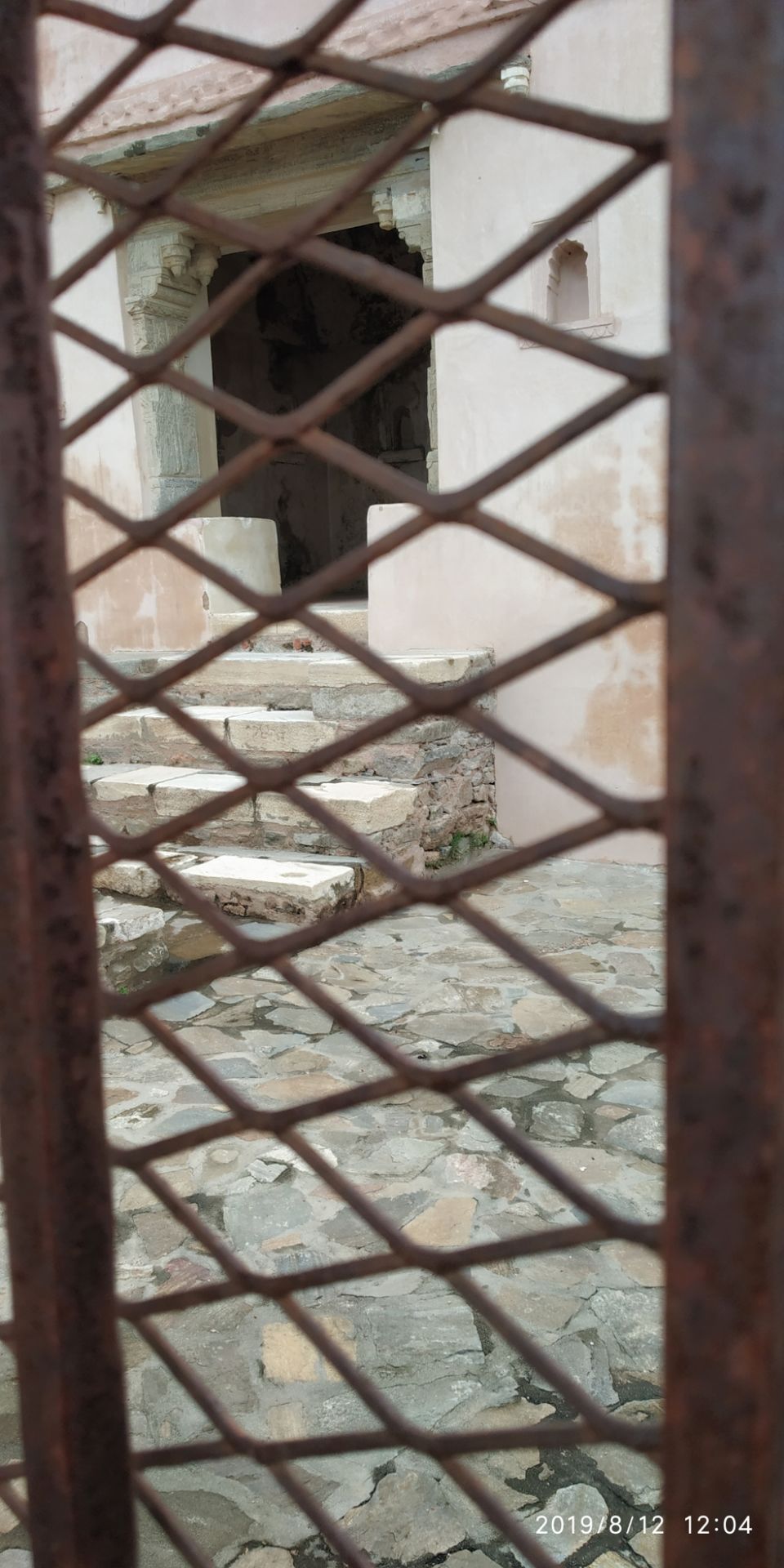 We just walked and walked and walked, like the other travellers there, listening to the stories told by little children as our guides. Yes, little children and they knew everything about the fort and told us in in adorable ways.
Did you know that Kumbhalgarh fort has the longest and biggest wall in the world, after the Great wall of China of course. Yes, it is 36 km long and the second longest in the world.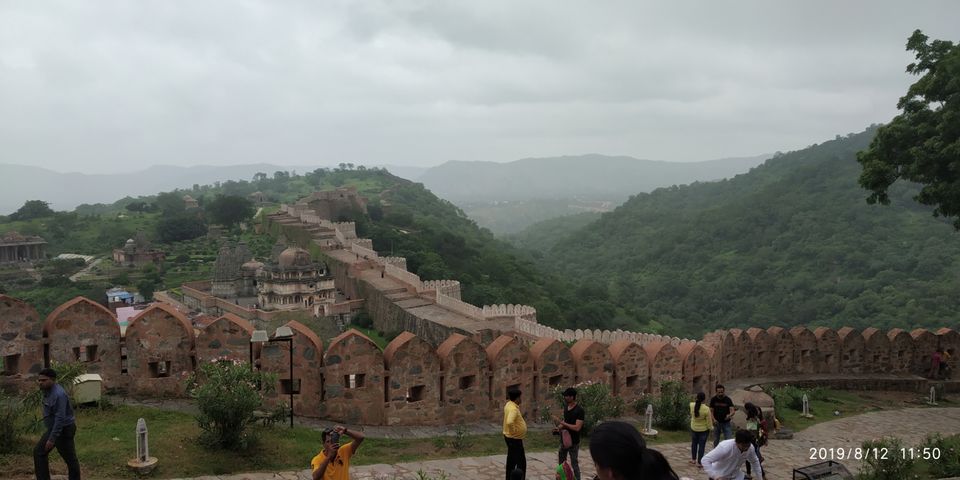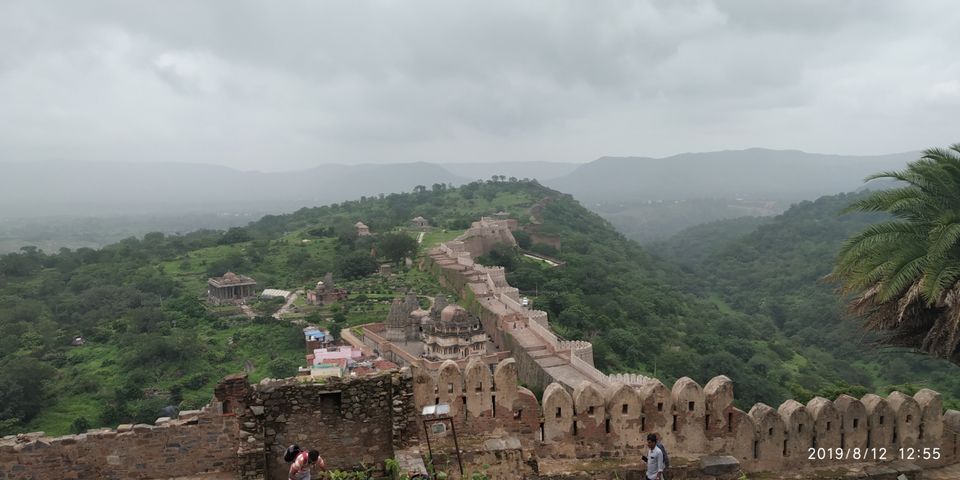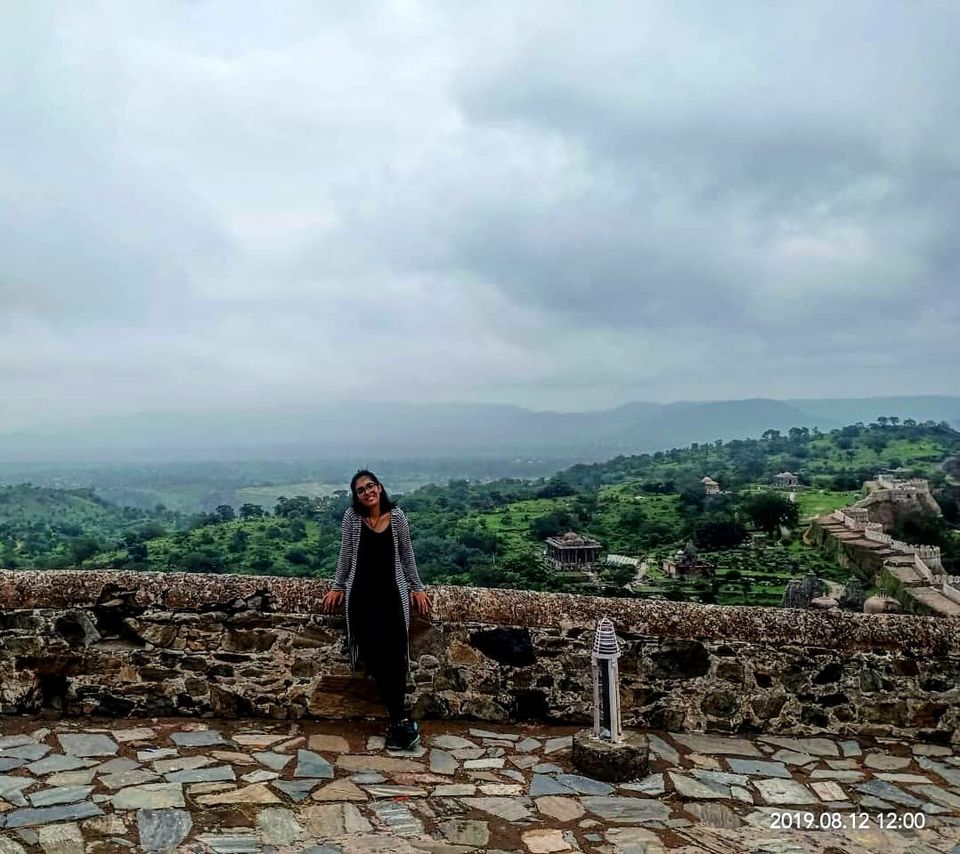 The photos don't do it justice. There are around 360 temples just inside the fort, 300 ancient Jain and the other Hindu, and every one has a mystical story about it.
I am pretty sure the fort was that big we may have left at least some part of it unexplored. I mean I couldn't walk anymore after a point. After a long tiring climb we reached the top and my god what a sight it was.
All that tiring climb was worth what we saw and i cannot describe it in words.
Let me show you a few pictures instead.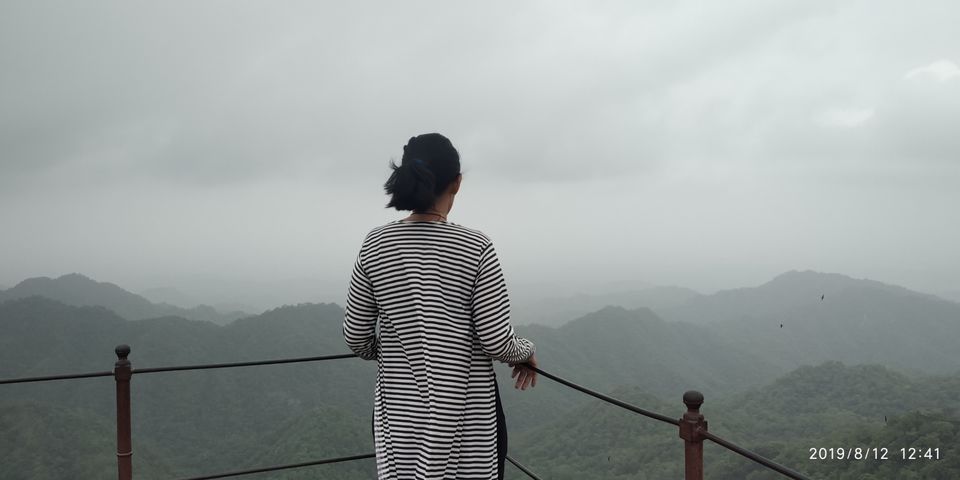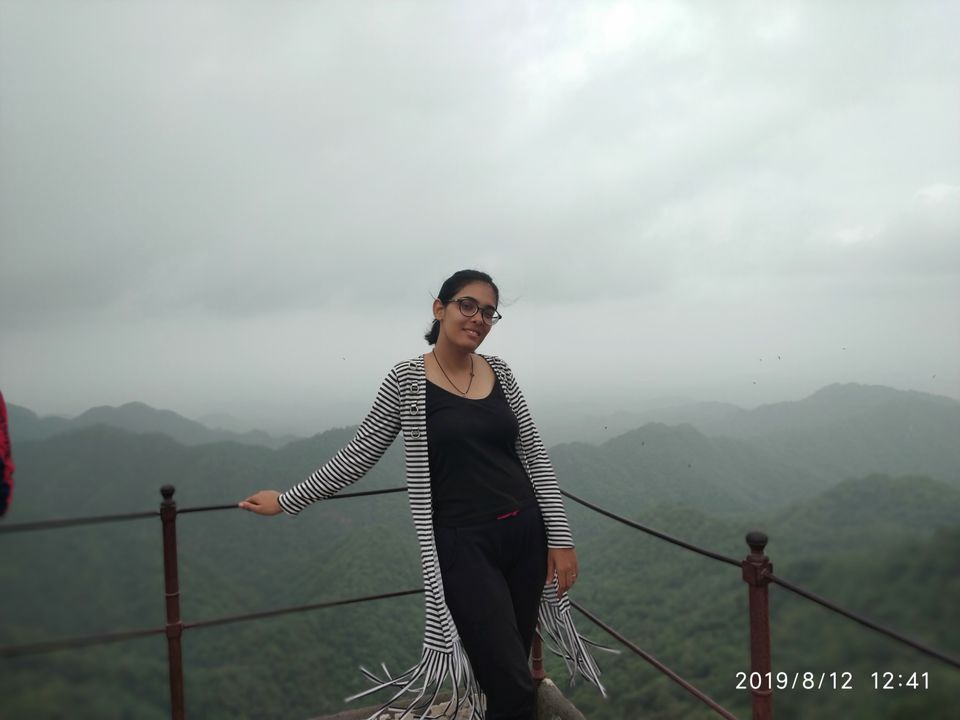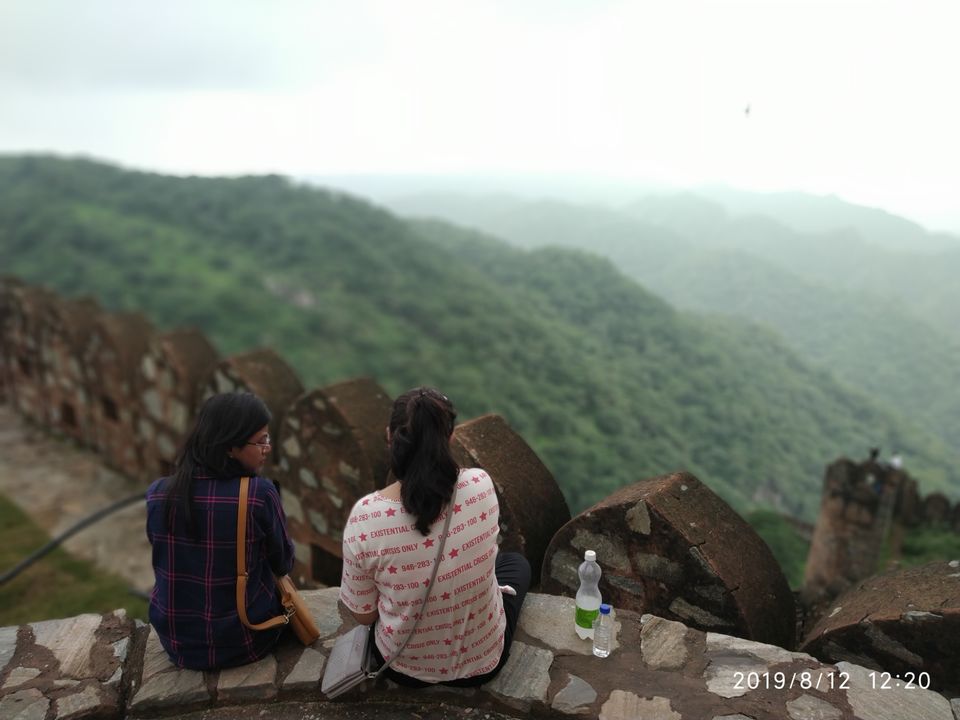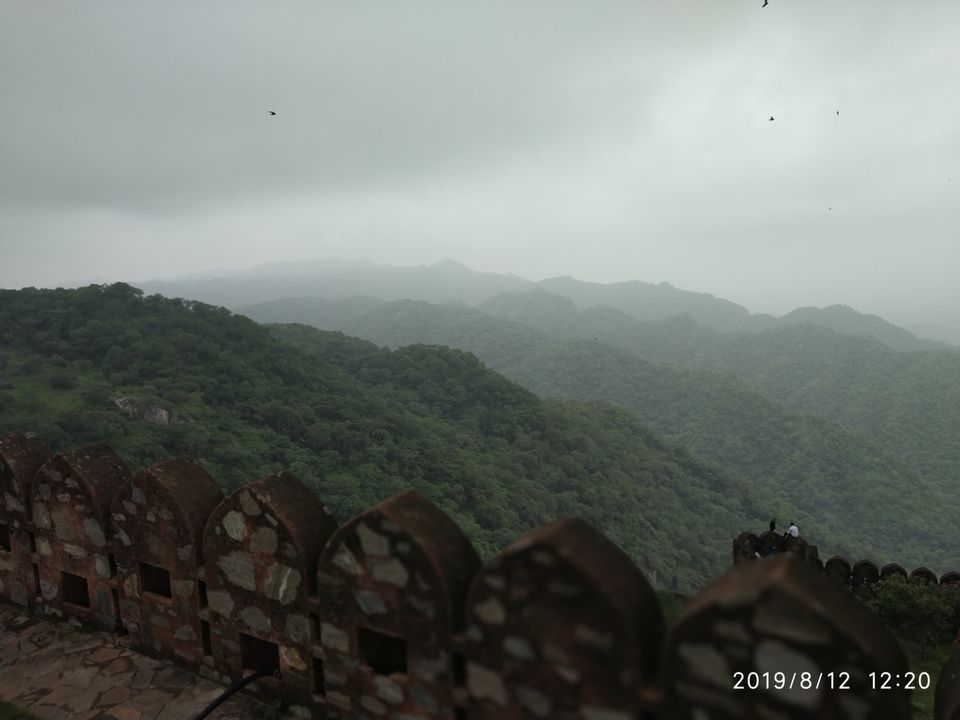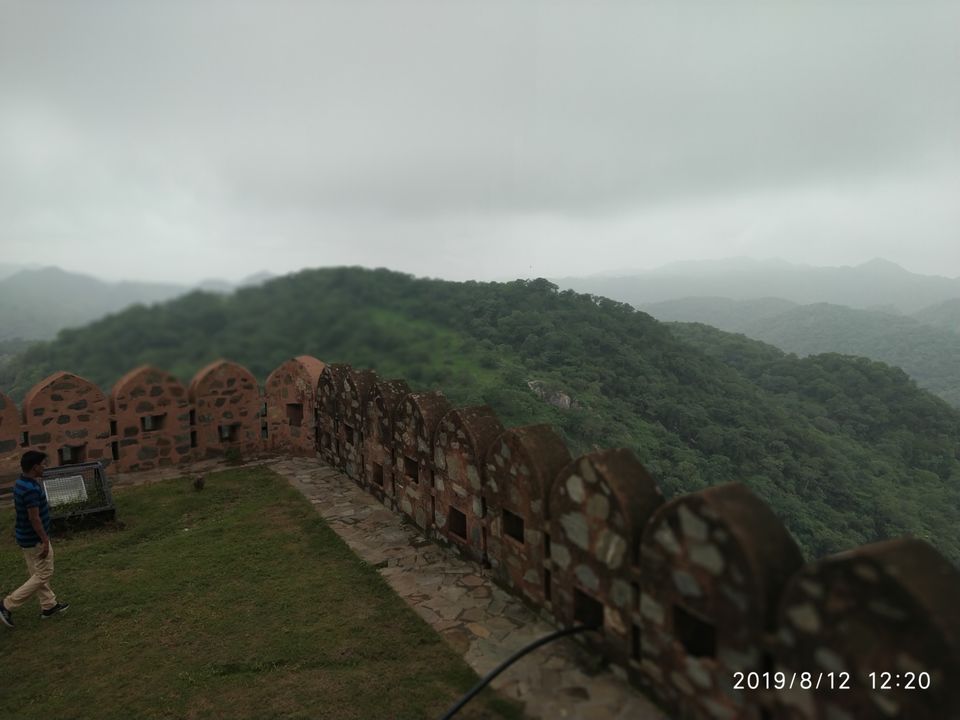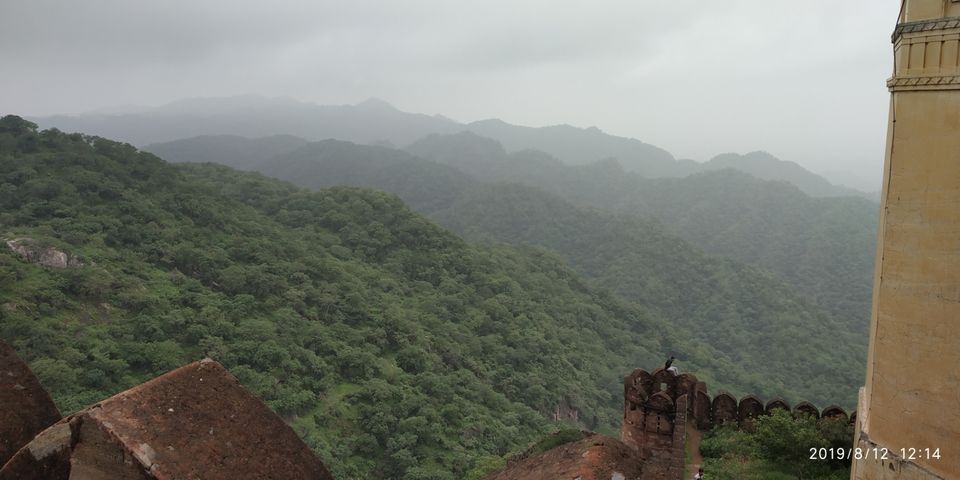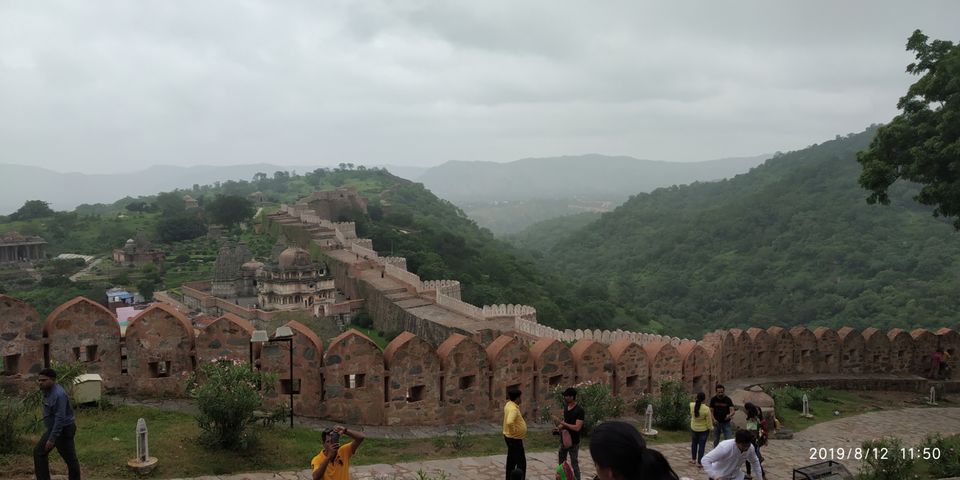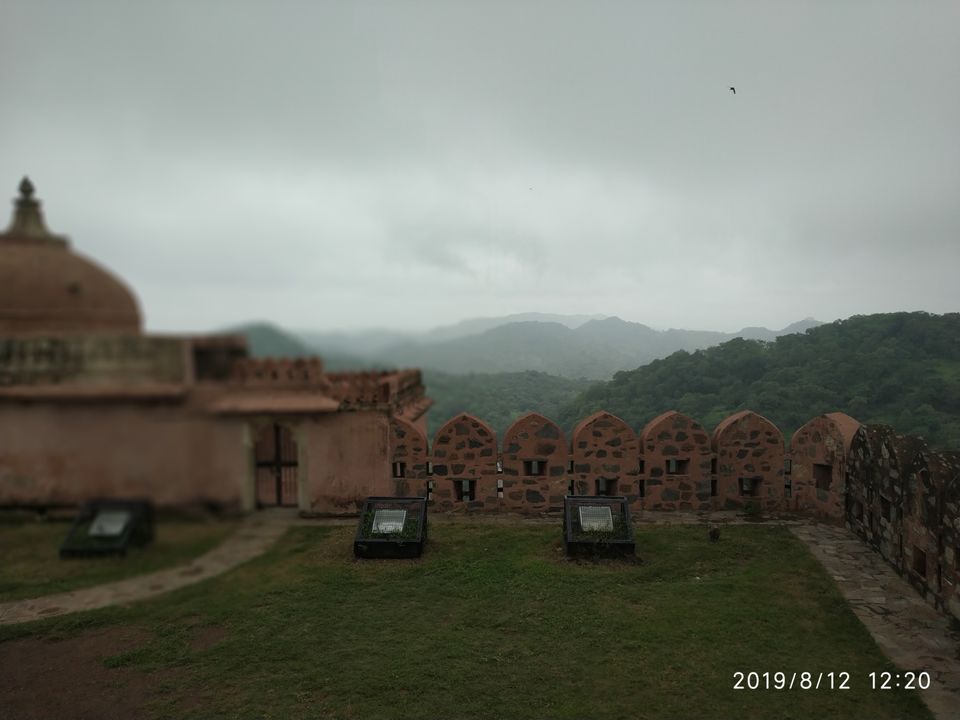 After that we came back down, all tired but satisfied and found out they do zip lining there, and I couldn't pass that opportunity. So, I did it and man I felt like I was flying. It was manual and that added to the thrill. I mean, what's life without a little risk? All i could see was green mountains and gray cloudy sky.
Then we got in the car and went back with some fatigue and a lot of memories.
A little advice.
Just be sure to visit it in monsoon and on a cloudy day, otherwise carry a good sunscreen if it's sunny. Also, Rajasthan Tourism Department organizes a three-day annual festival in the fort in remembrance of the passion of Maharana Kumbha towards art and architecture. Sound and light shows are organized with the fort as the background. Various concerts and dance events are also organised to commemorate the function. The other events during the festival are Heritage Fort Walk, turban tying, tug-of war and mehendi mandana among others. You can also visit the fort at that time.
Also, if you want to experience a beautiful sunrise, there are a few resorts you can stay for the night.
This is what I love about India. It has so many hidden gems and wonders in so many unexpected places you are left awestruck.
I couldn't imagine this scenery in Rajasthan despite living here all my life. And that's the thing about India, it amazes you every single time.
#iloveindia