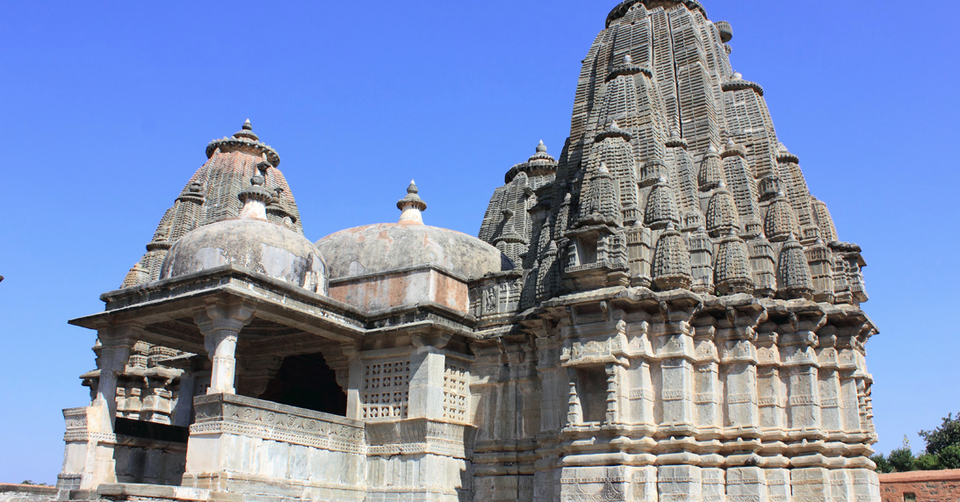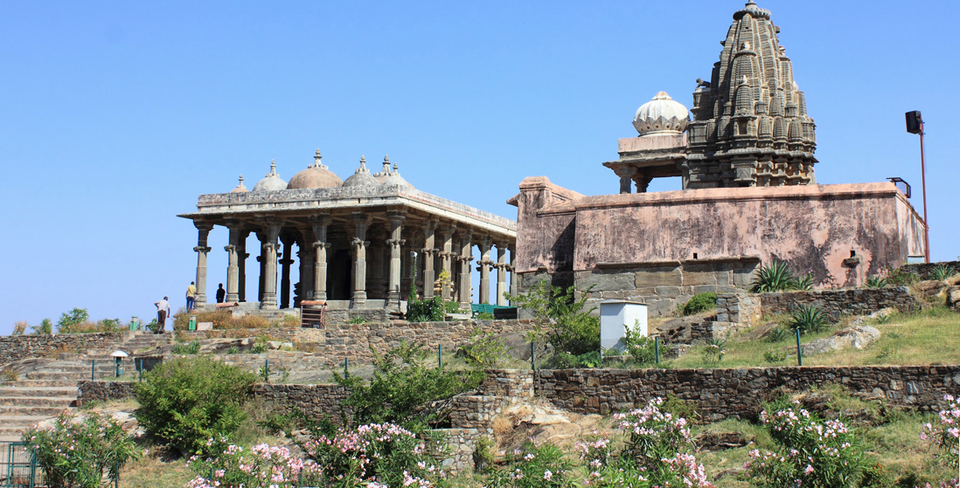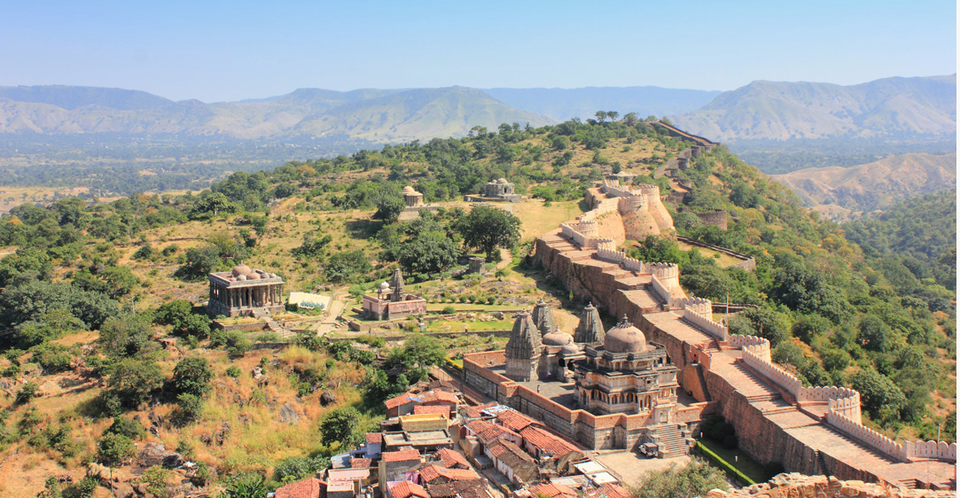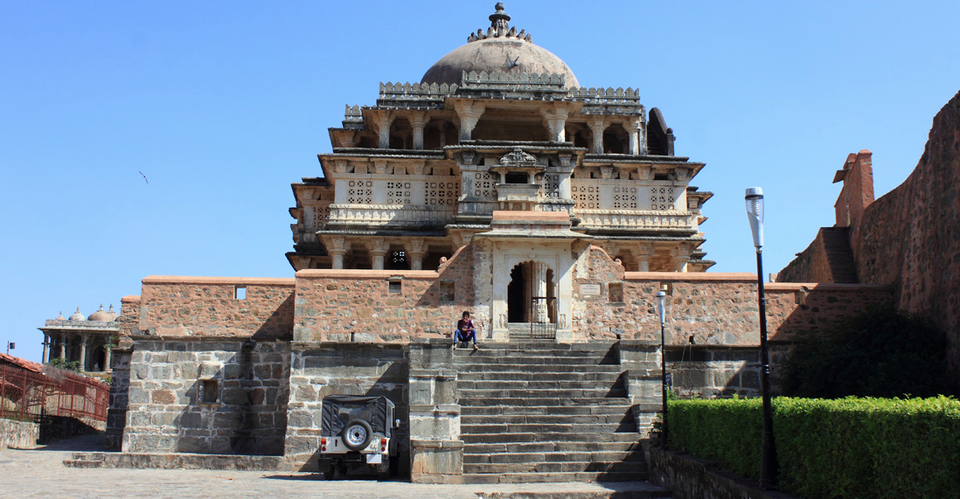 Do you think that the Great Wall of China is incomparable in the Asian continent? No!! There is one more massive wall in right here in Rajasthan at Kumbhalgarh fort. Kumbhalgarh Fort is the second most important fort of Rajasthan after Chittorgarh, located at a distance of 64 kms from Udaipur in Rajasmand district. The fort extend to the length of 36 kilometers and this fact has made this fort to be in the international records. It is the second longest wall in the world, the first being "the Great Wall of China".
When we reached Kumbhalgarh fort, we were quite amazed about the facilities and maintenance of the fort which is not seen much in India. The fort has been maintained very well with efforts of ASI. The sheer massiveness of fort makes it a must visit. You can also catch the sound and light show after the sunset depicting the history of the archaeological beauty. Kumbhalgarh is a Mewar fortress in the Rajsamand District of Rajasthan state in western India. Built during the course of the 15th century by Rana Kumbha,and enlarged through the 19th century, Kumbhalgarh is also the birthplace of Maharana Pratap, the great king and warrior of Mewar. Occupied until the late 19th century, the fort is now open to the public and is spectacularly lit for a few minutes each evening. The width of wall varies from 15 to 25 feet. It is mentioned in the various books of history that eight horses could run on this wall side-by-side. This wall runs through surrounding mountain cliffs of the Aravali range. The wall is a great example of architecture brilliance of Rajput Era. Facts of Kumbhalgarh Fort – It has Never been Conquered. Birth Place of Maharana Pratap. Built by Maharana Kumbha – who never got defeated. Has one of the Largest Shivlinga of India. Consist second Largest walls in the world (After Great Wall of China). Built Eco friendly and great architecture example. Pride and Gem of Rajputs.
The Kumbhalgarh Fort is quite a climb, so do carry your sports shoes and water when heading out there. If you forget to carry liquids, don't worry, there are few food stalls just at the entrance. There are over 360 temples within the fort, 300 ancient Jain and the rest Hindu. Out of all temples, the Shiva Temple is very famous and possesses a gigantic 'Shivalinga'. From the palace top, it is possible to look tens of kilometers into the Aravalli Range. Encircled by thirteen elevated mountain peaks, the fort is constructed on the top around 1,914 meters above sea level.
Frequent Searches Leading To This Page:-
best tour packages in rajasthan, rajasthan family tour packages, rajasthan travel packages, rajasthan trip packages, rajasthan tour package for family, honeymoon packages in rajasthan