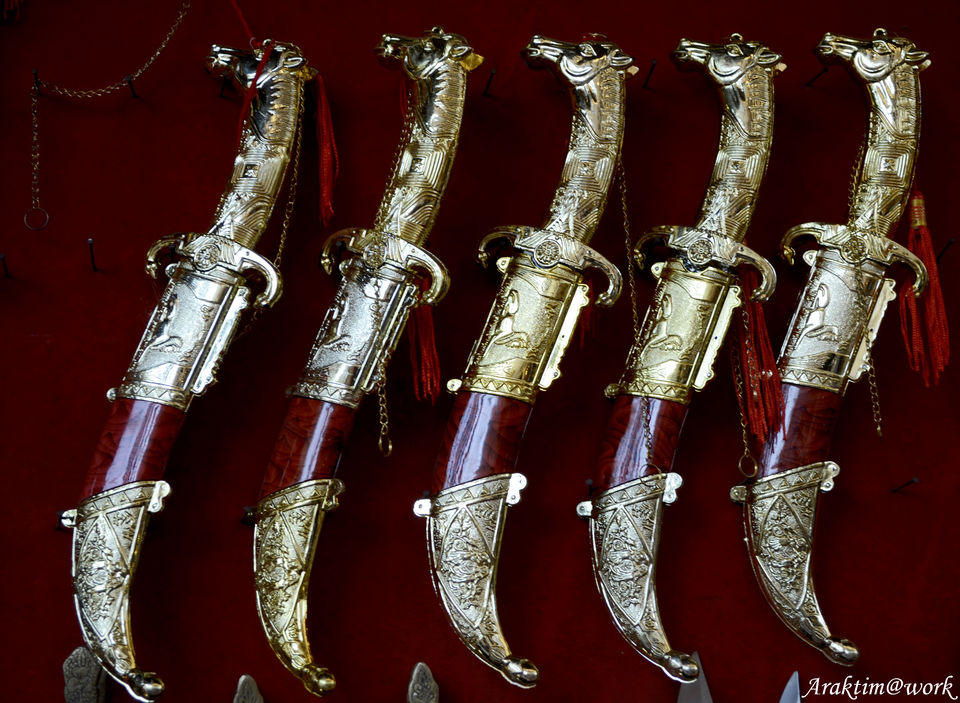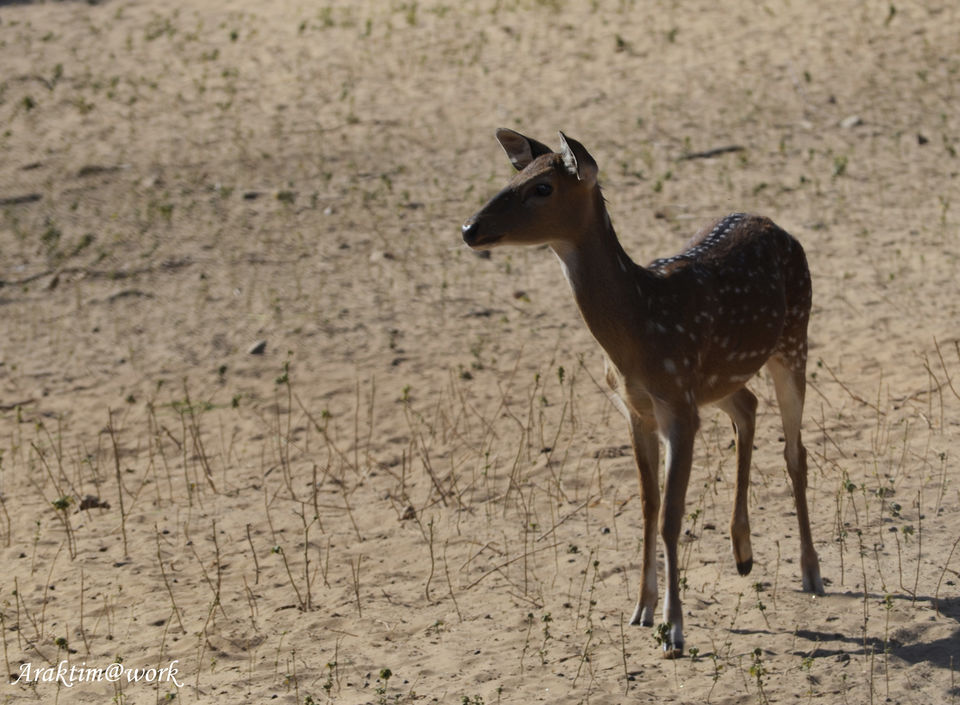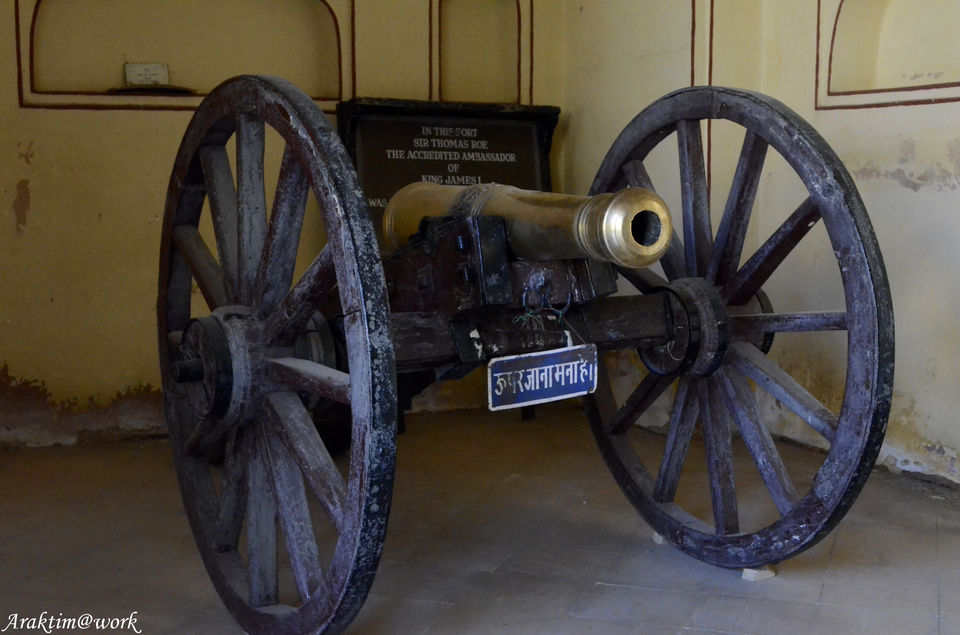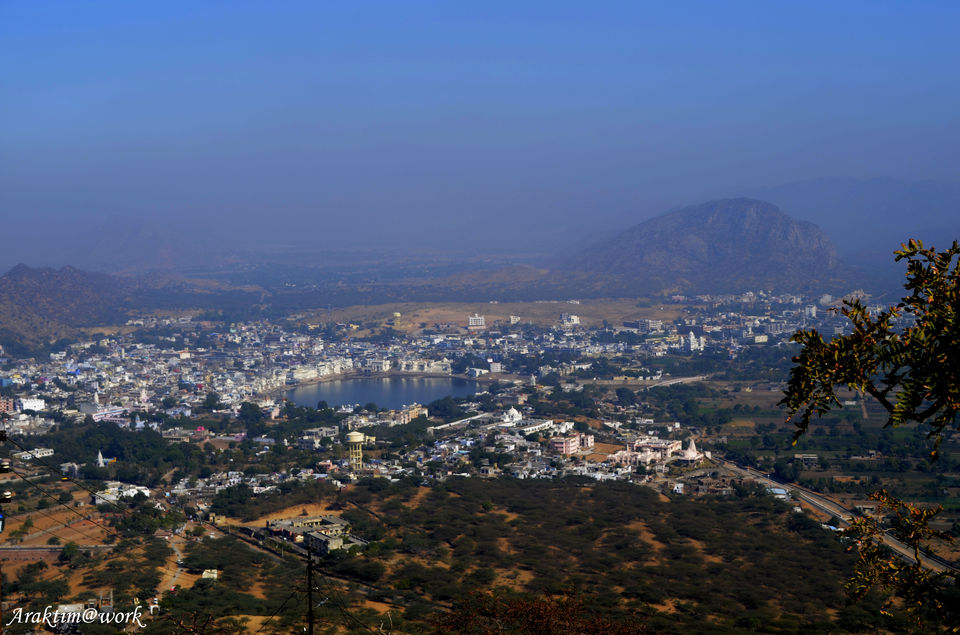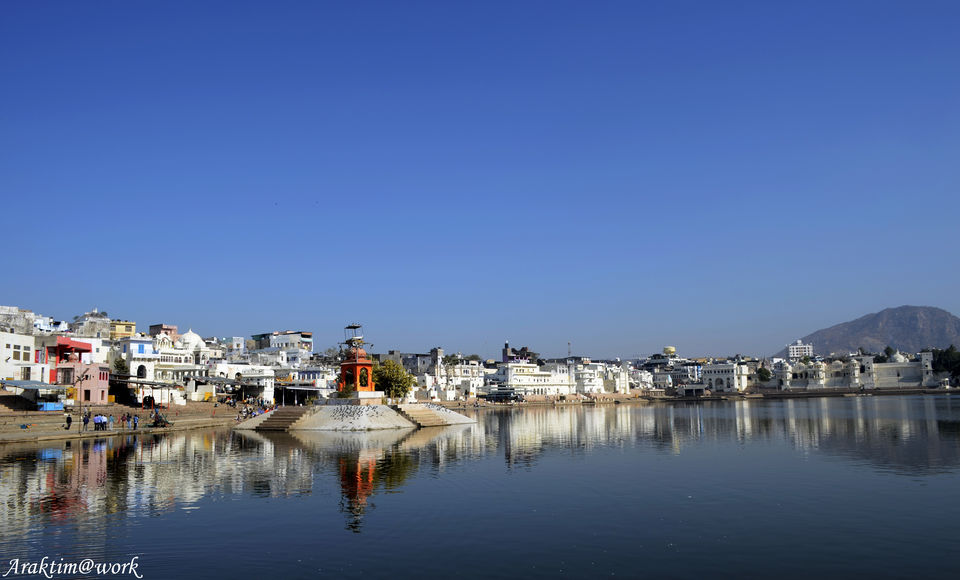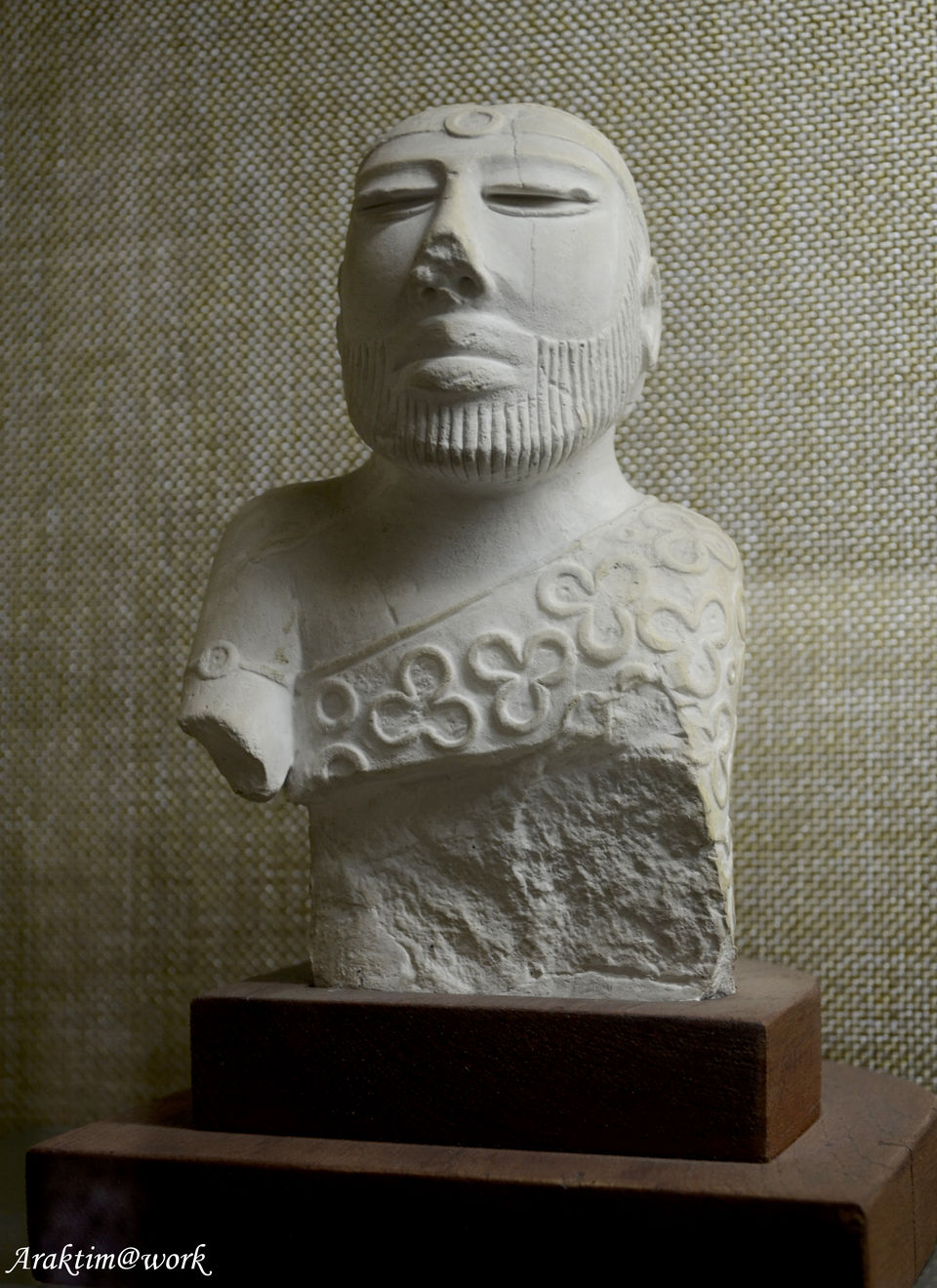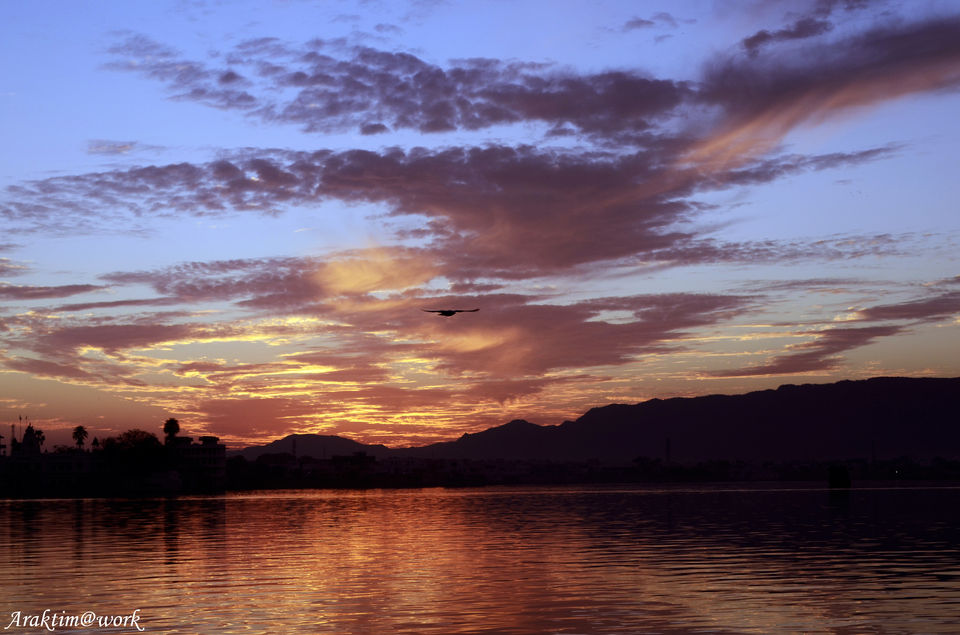 I was planning to visit the Ajmer Sharif Dargah for quite some time but somehow was not getting the chance to go. Last December, while casually browsing through the IRCTC website, I happen to come across tickets which were available for the Ajmer Shatabdi and quickly booked it. Then came the hotel booking and I looked at some reviews for a cheap but a decent stay at Ajmer and came across this place called Hotel Delhi Darbar, located at the Dargah baazar (about 100 meters distance from the main entrance of the Ajmer Sharif Dargah).
On 29th Dec (2015) morning I boarded the Ajmer Shatabdi from the New Delhi railway station and as always the train was right on time (6:05 AM). The journey was comfortable and the railway catering team took good care of the passengers as they provided the much needed morning tea and then served breakfast. Just a word of advice here, the trains are always running to capacity, so it is better to book the trip about two weeks in advance so that you get your preferred seats.
By around 10:30 AM the train reached Jaipur and almost half of the passengers got down. This left us with lot many vacant seats to stretch out and have an even more comfortable remainder journey. The train finally arrived at Ajmer junction at around 1 PM (15 mins delayed!) and from the station I decided to take guidance of the map feature of my smartphone and walk towards the hotel. But after walking for about 20 mins or so, I figured out that it was not the smartest idea to do as I got lost! By the way, let me tell you, western part of India is not as cold as the north during winters and hence I was feeling hot after a brisk walk so I decided to take a rickshaw to the Dargah baazar, where my booked room was waiting.
A word of caution again; when you are walking in the Dargah baazar there is a great possibility that you will encounter beggars. Please refrain from paying anything to them as they have an insatiable appetite for money. I made the mistake of giving a 10 rupees note to one of the girls and she was after me till the hotel door demanding more!
The check-in at the hotel was quick but the room allocated was not good. Since I have booked for the low cost room (Rs900/night), it was a room without any windows and felt claustrophobic. I then moved to a better room with a balcony by paying another Rs.400/night. The good thing is; the hotel is right next to the Dargah, provides hot and cold running water and the staff is quite helpful. On the flip-side, if you are someone who looks for better things in life, then maybe this hotel is not for you.
The Dargah visit:
I inquired about the Dargah visit and the hotel staff was helpful enough to arrange for a volunteer to guide me. It was helpful as this person has taken me right into the mazar and helped me with my prayers. Another word of caution; at many religious places in India, it has now become a custom to ask for donations. So, my advice is that you should pay what your pocket allows you and not get influenced by the demands.
Ajmer is a small town and most of the places are not very far off. After my Dargah visit, I decided to take a stroll and walked to the nearby Annasagar lake. It is a big lake in the center of the town and is frequently visited by tourist and locals alike. It is a nice place to spend the evening as it gives a lovely view of the sunset besides the hills.
Day 2 - Pushkar visit:
On the second day of my visit I took a taxi, arranged by the hotel, to visit Pushkar. This temple town is about 15 Kms from Ajmer and takes about 45 mins to reach. I paid Rs.500 for a trip to Pushkar (i.e. visit the one and only Brahma temple and come back to Ajmer for a couple of sightseeing and then get dropped at the railway station).
The drive was good, with nice view of the hills and valleys. On the way I stopped to click a few photographs of some deer grazing. I then reached the temple and there I was greeted by a tourist guide who offered to show me around. Another word of caution here; when you visit the Pushkar lake and temple, there you will encounter these guides who will show you an ID card approved by the Rajasthan Government and will tell you that they show you around for free. You can take them but be aware that when they take you to the lakeside they will hand you over to a priest to help you offer prayers. These priests will ask you to do some puja (offerings to Gods) which will entail expenses. Be firm but politely refuse if you are not willing to do so. I was asked the same question and I have refused to offer any puja. Besides that, I ended up paying a nominal donation to the priest (even though he was asking for more!). Finally, there was another temple on top of the hill which I climbed (not because of for offering prayers but more so for going up to click some photos of the town below). They are now building a cable car system to the temple which should be ready in a month or so and will be easier to climb up.
My visit ended with a last stopover at the Akbar's fort in Ajmer which also houses a museum with antic collections from the Mohenjo Daro civilization. The journey back to Delhi was once again comfortable and I reached Delhi at 11 PM on 30th Dec.