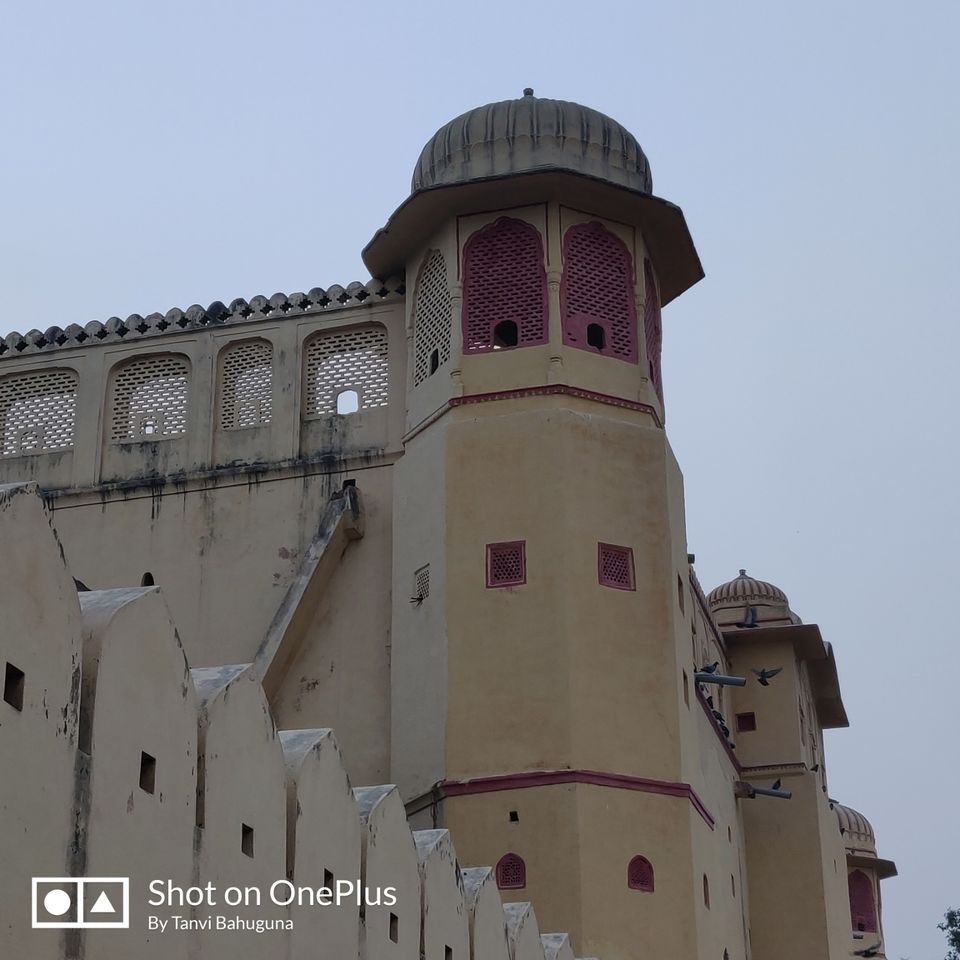 The day began with breakfast at Indian Coffee House. It is easier to find parking here if you begin your day early like us ..
Post breakfast we headed to the Gandhi bazaar for some retail therapy and back to Indian Coffee House for lunch 🤷
The day couldn't have ended without a visit to the beautiful City Palace of Jaipur. Hours just went by in a wink in here.
For the evening, we found us a place at a cafe bang opposite the Hawa Mahal. It was the perfect spot for hanging out for the evening but the cafés highlight is the stunning view of the Hawa Mahal. It's hard to find a place to sit here because people line up in troves for the view.
If you thought our day had ended with dinner, it had just begun because we signed up for a pub crawl organised by the hostel. Jaipur's nightlife was a pleasant surprise and the hopping and dancing continued till 3 in the morning!
PS:
Breakfast & Lunch: Indian Coffee House
Meal for 2 for Rs 500 or less
Lessons in Rajasthani art, culture and architecture: City Palace
Entry charges for 2: Rs 600 + Audio Guide: Rs 150/ person
E- ticketing option available
Breathtaking pictures for FREE!
Coffee and view: Wind View Cafe, Opposite Hawa Mahal
Meal for 2: Rs 700 approx
Pub crawl: Organised by Moustache Jaipur
Rs 400/ person ( including cabs to and from the Pubs to Moustache Jaipur, 2 shots per person at each pub)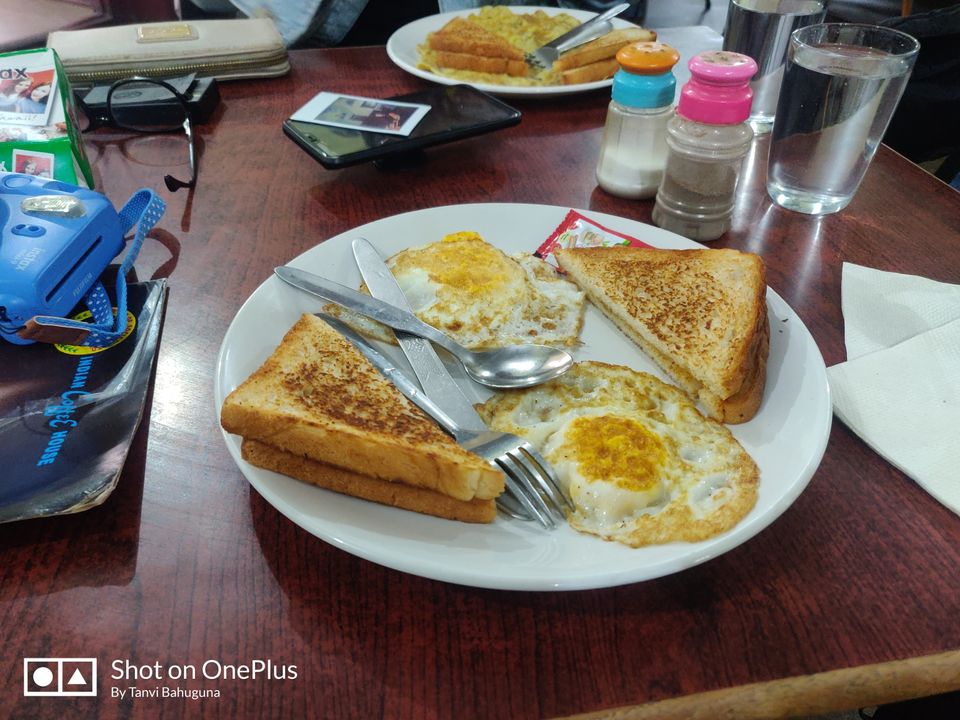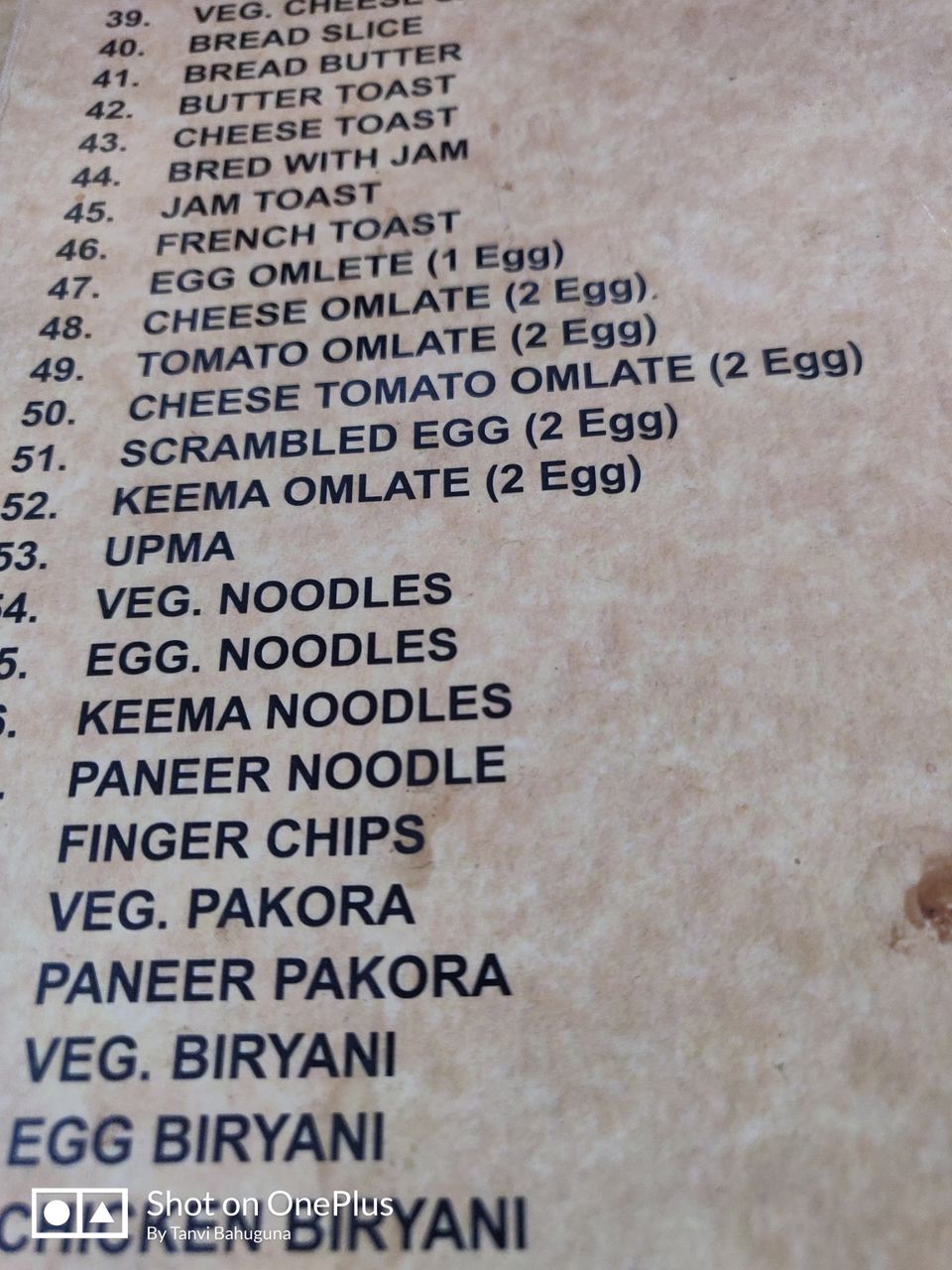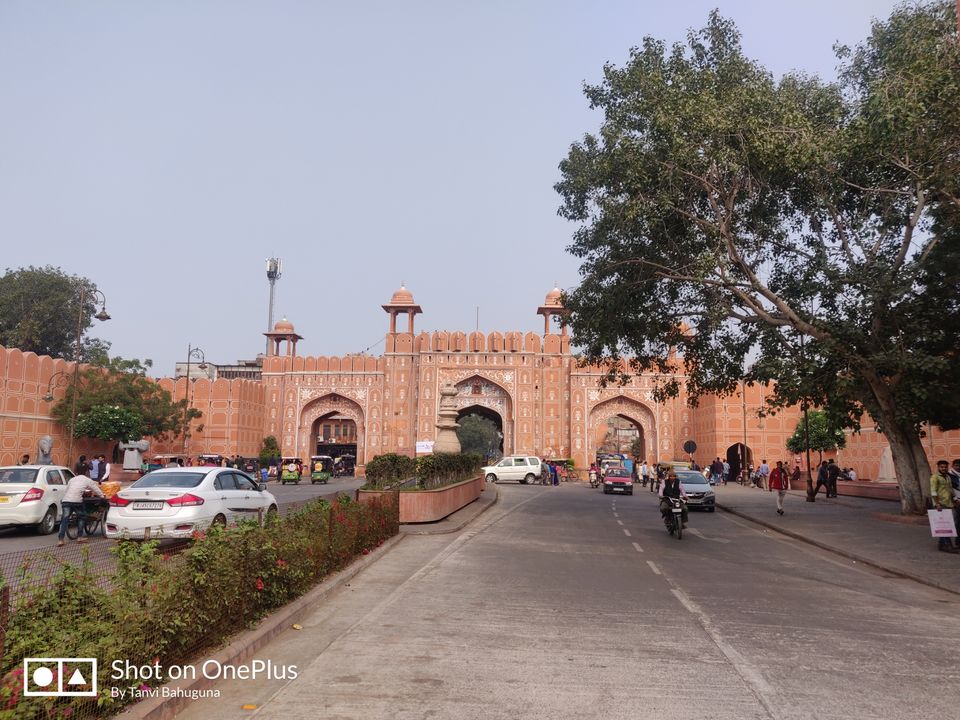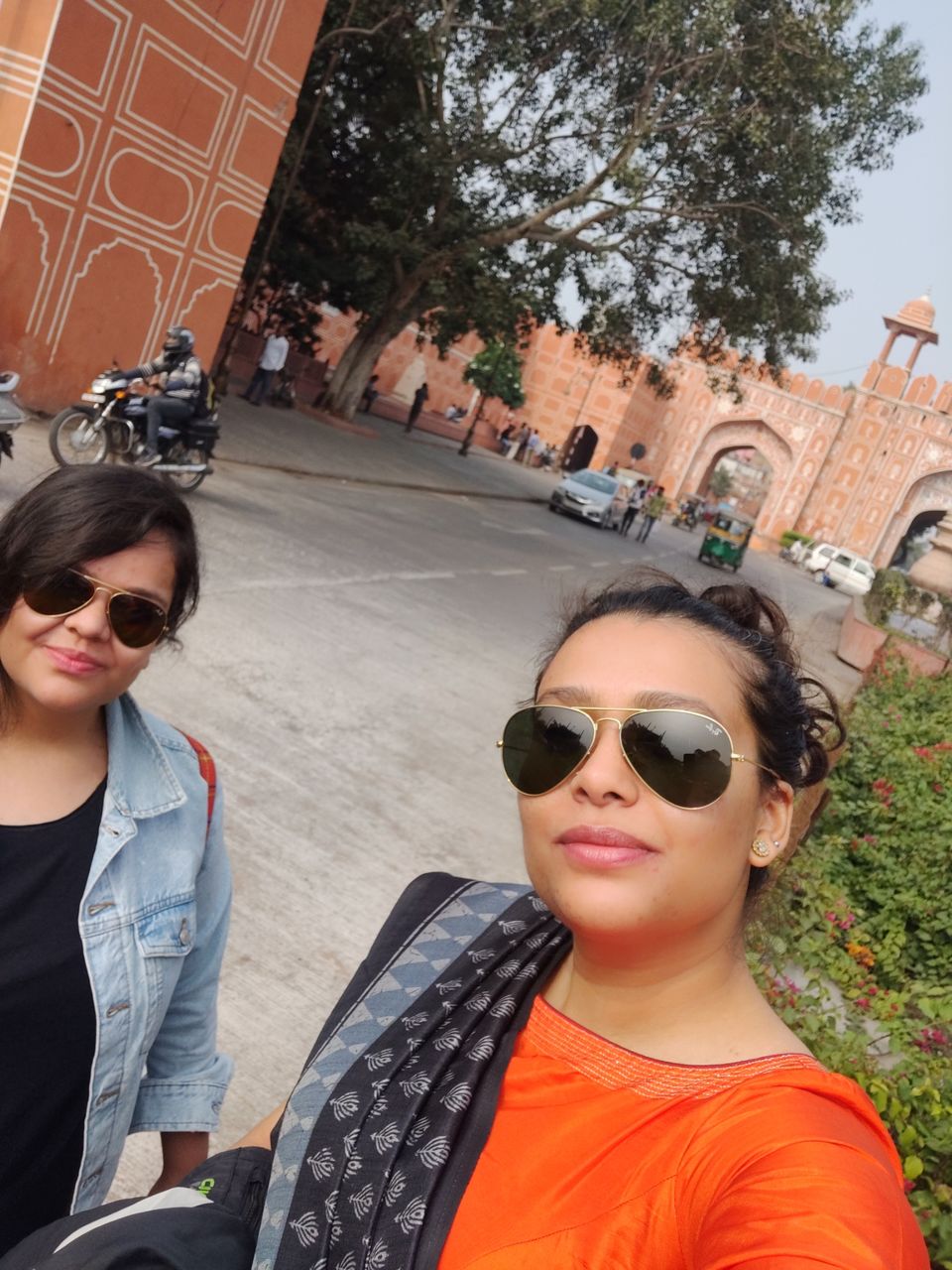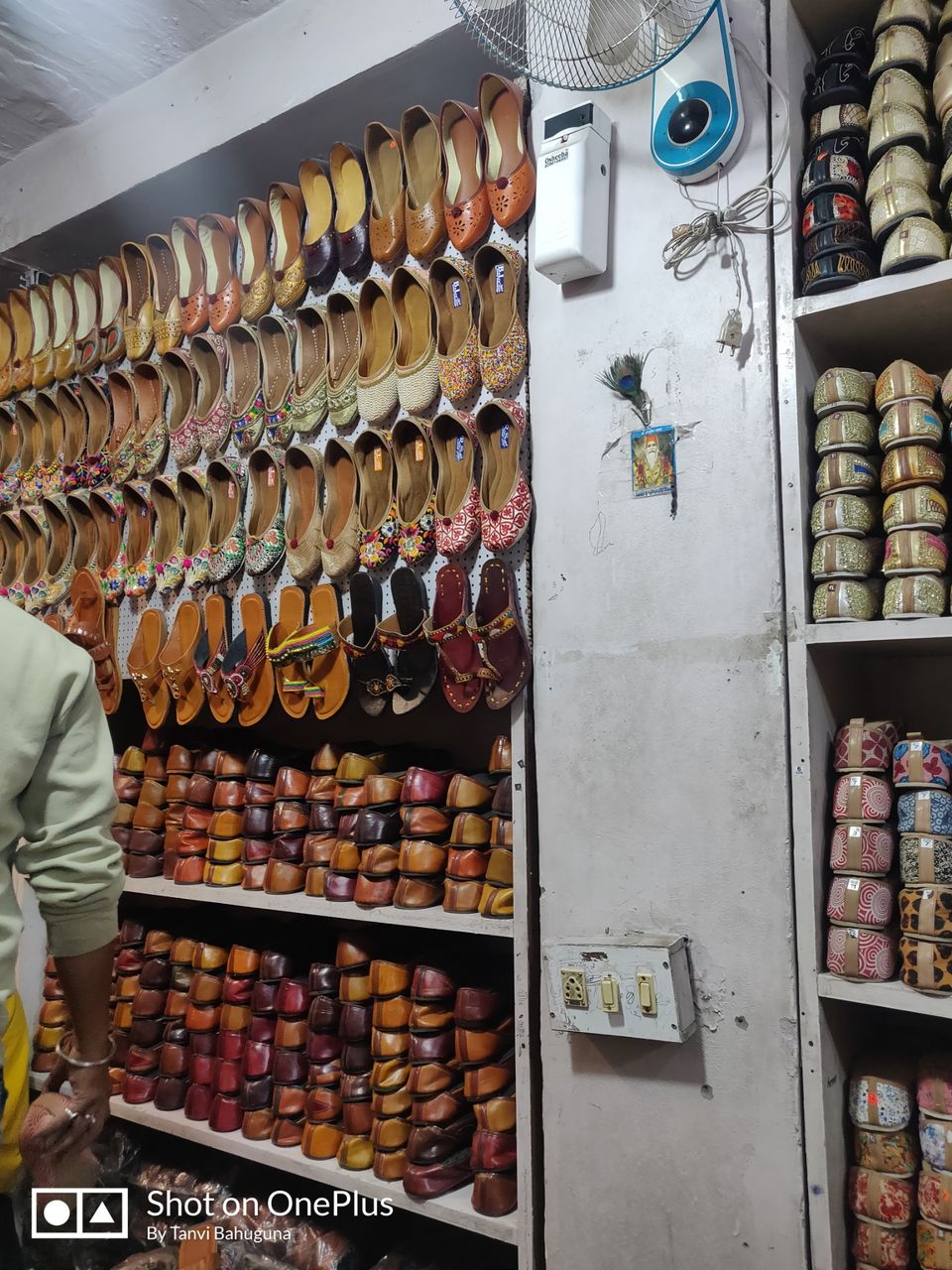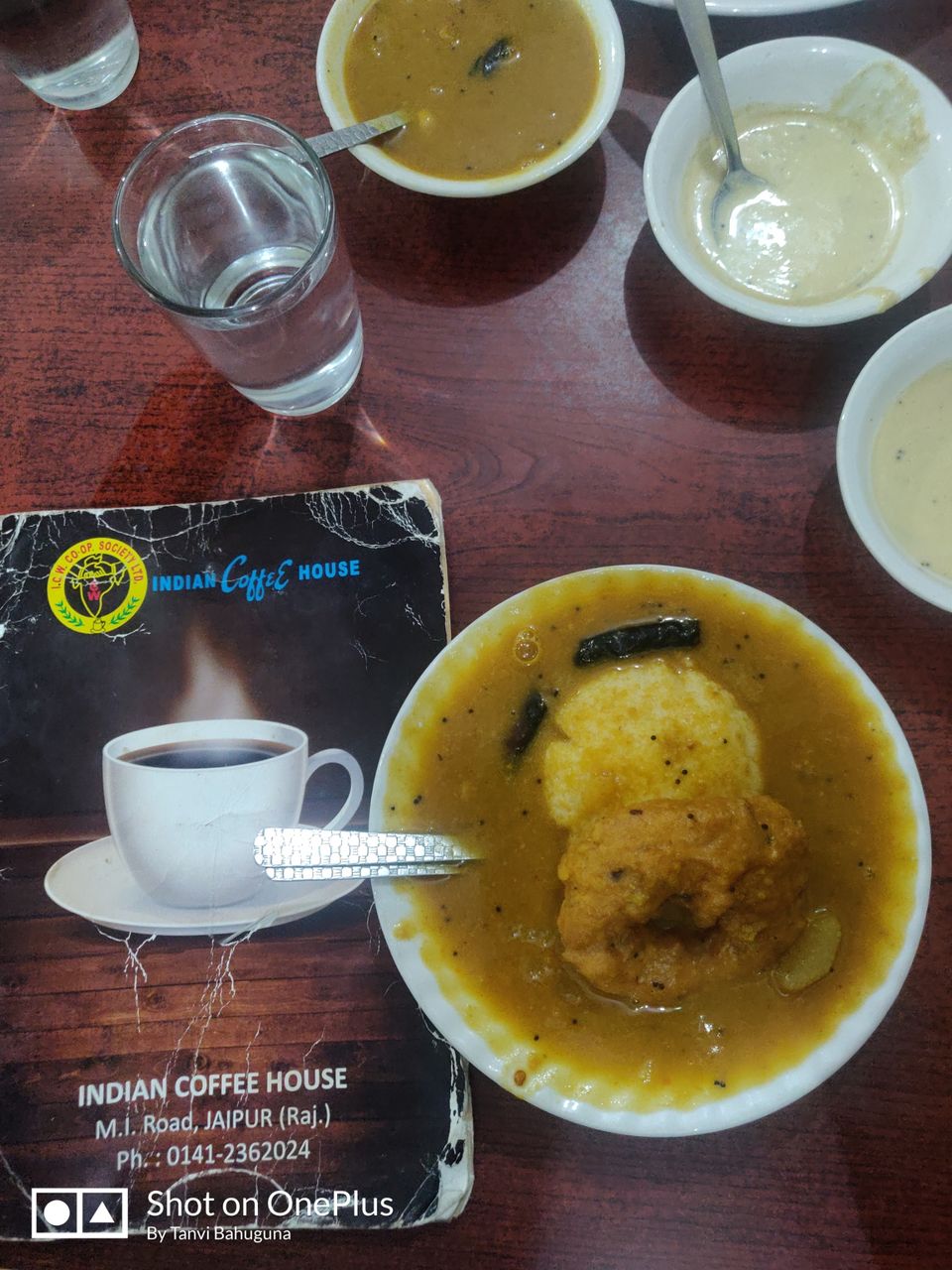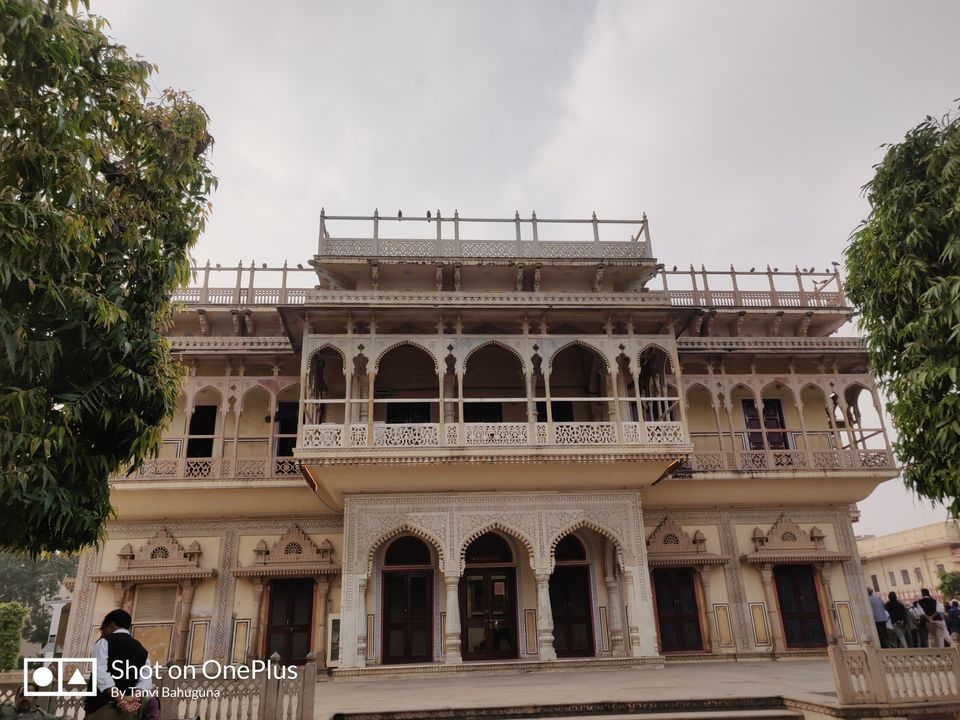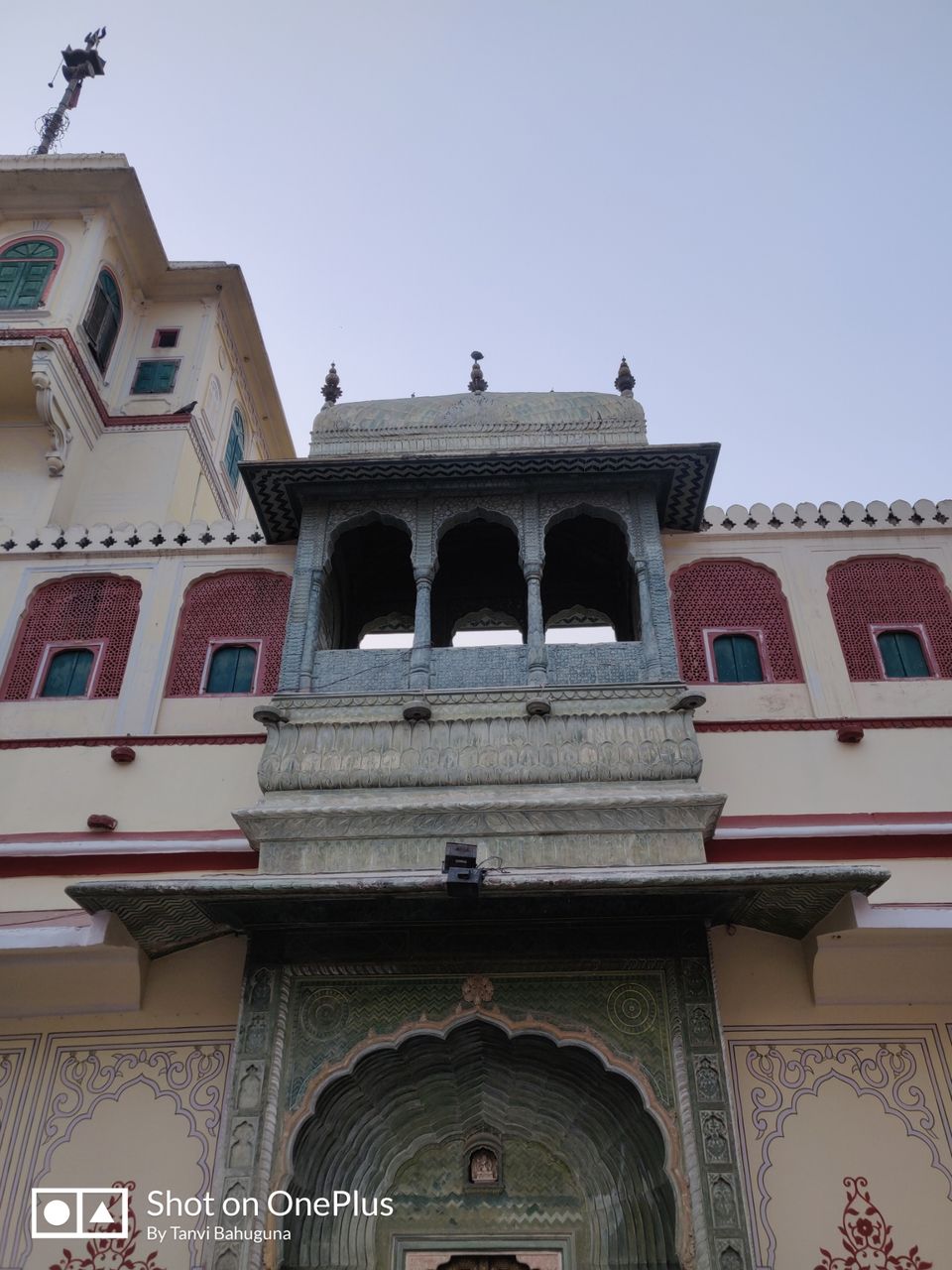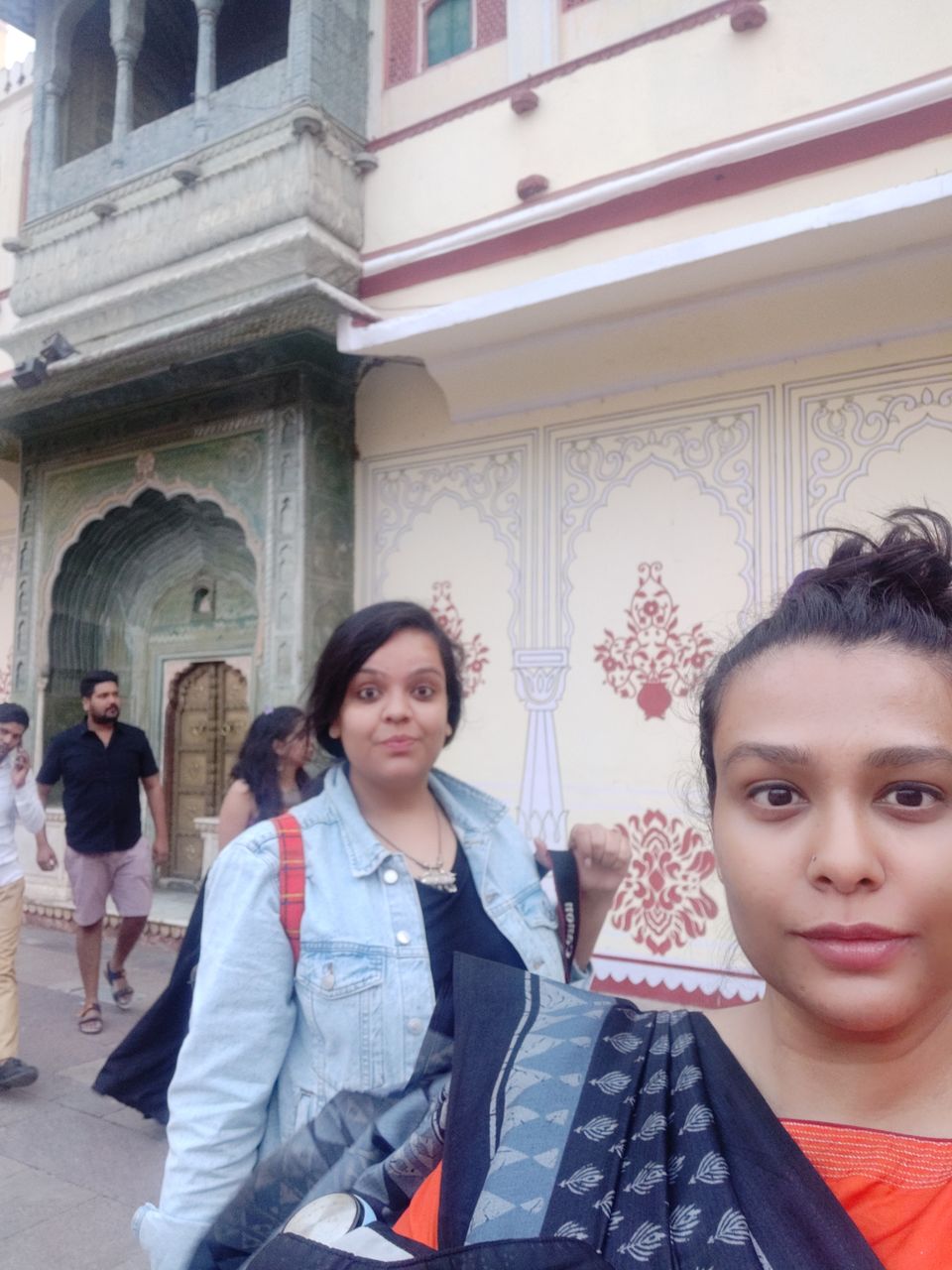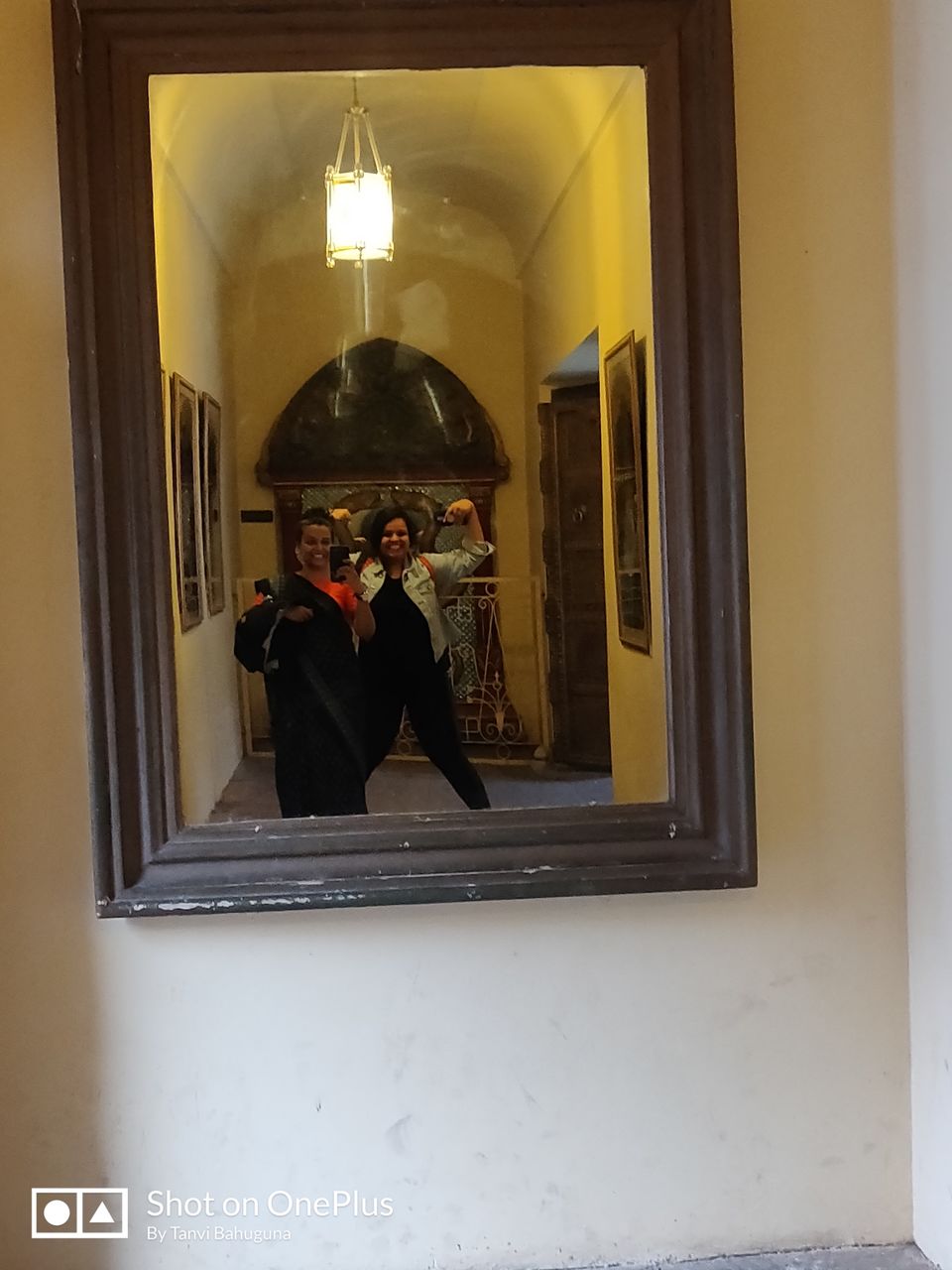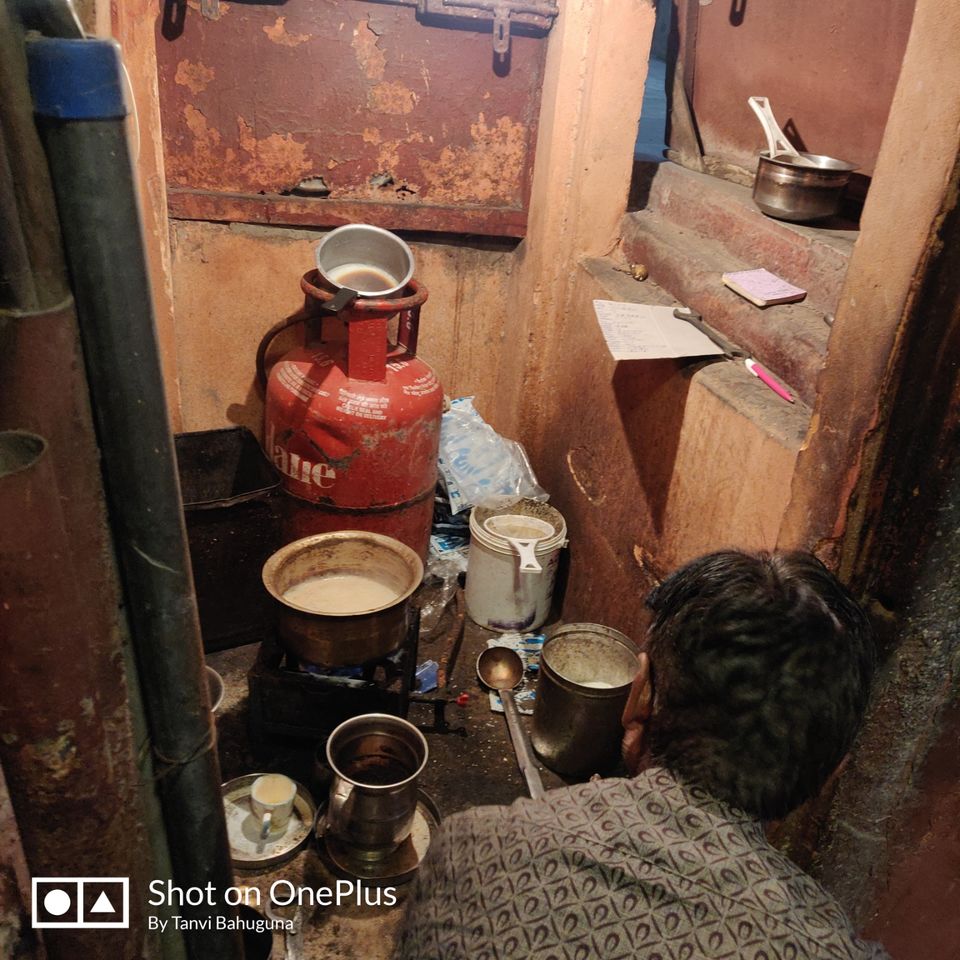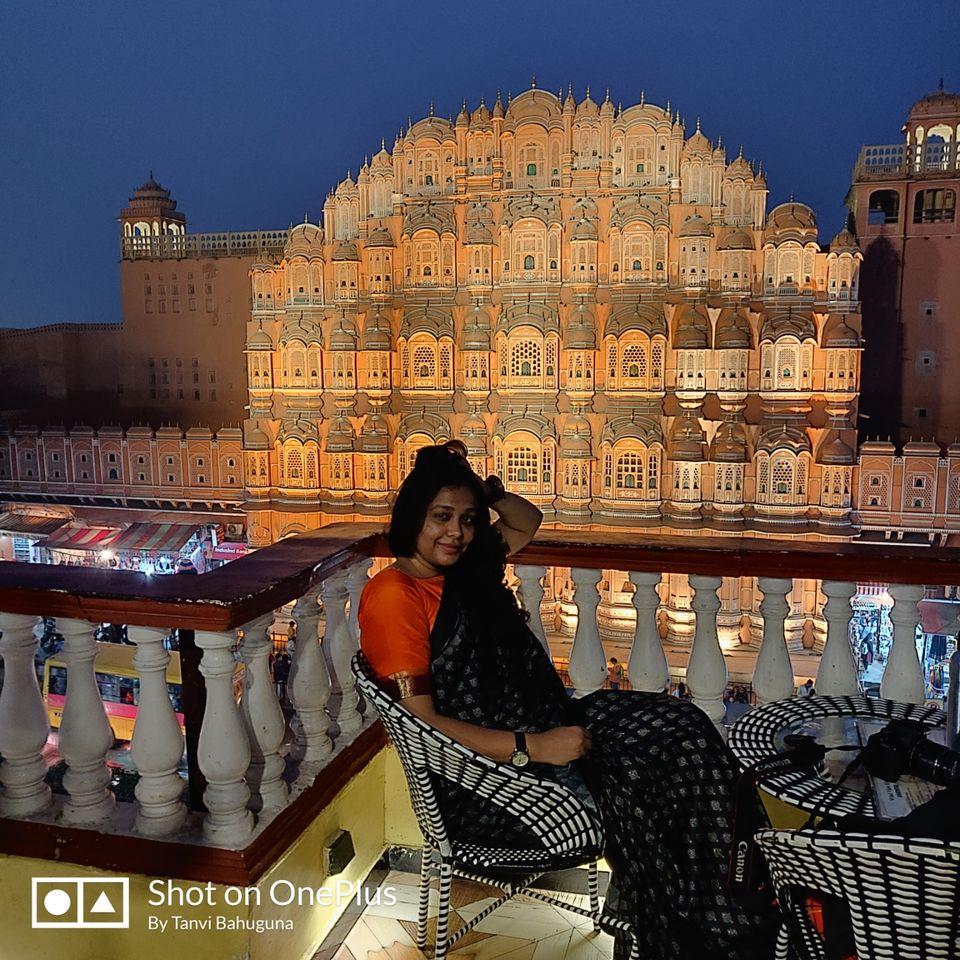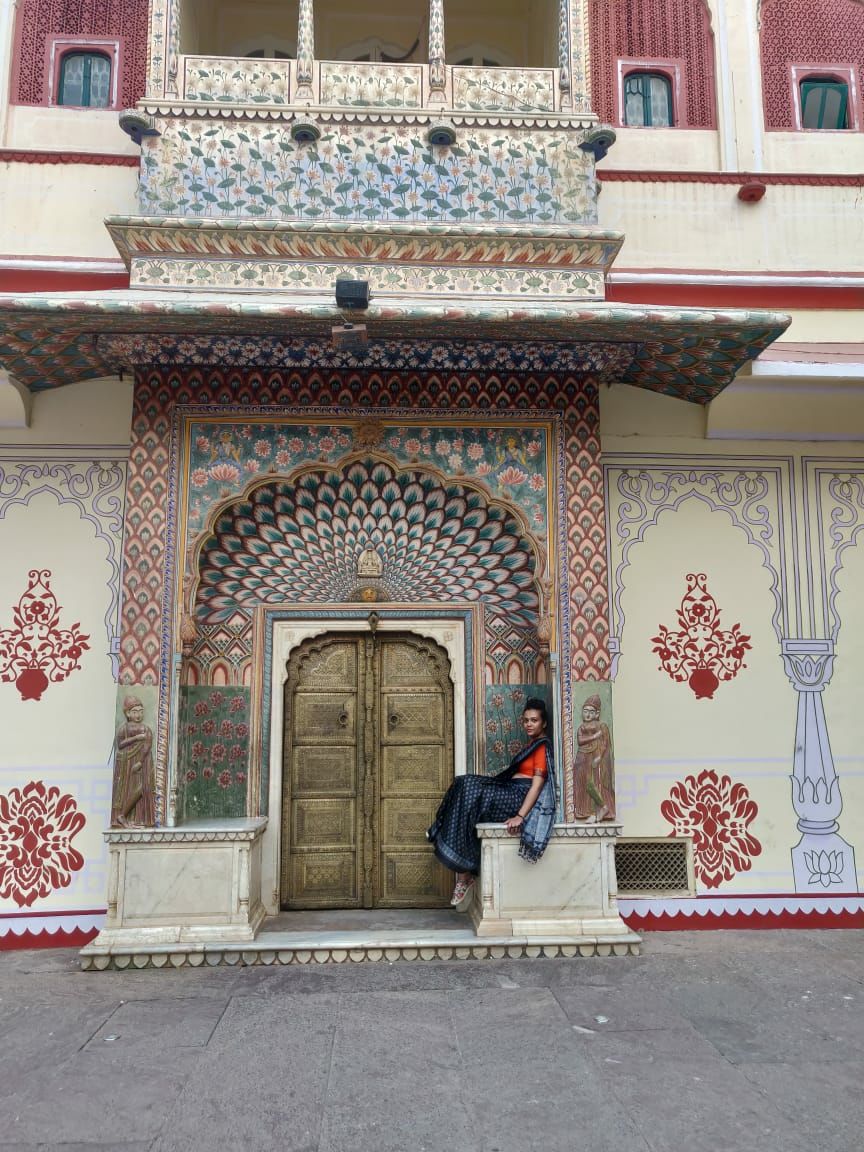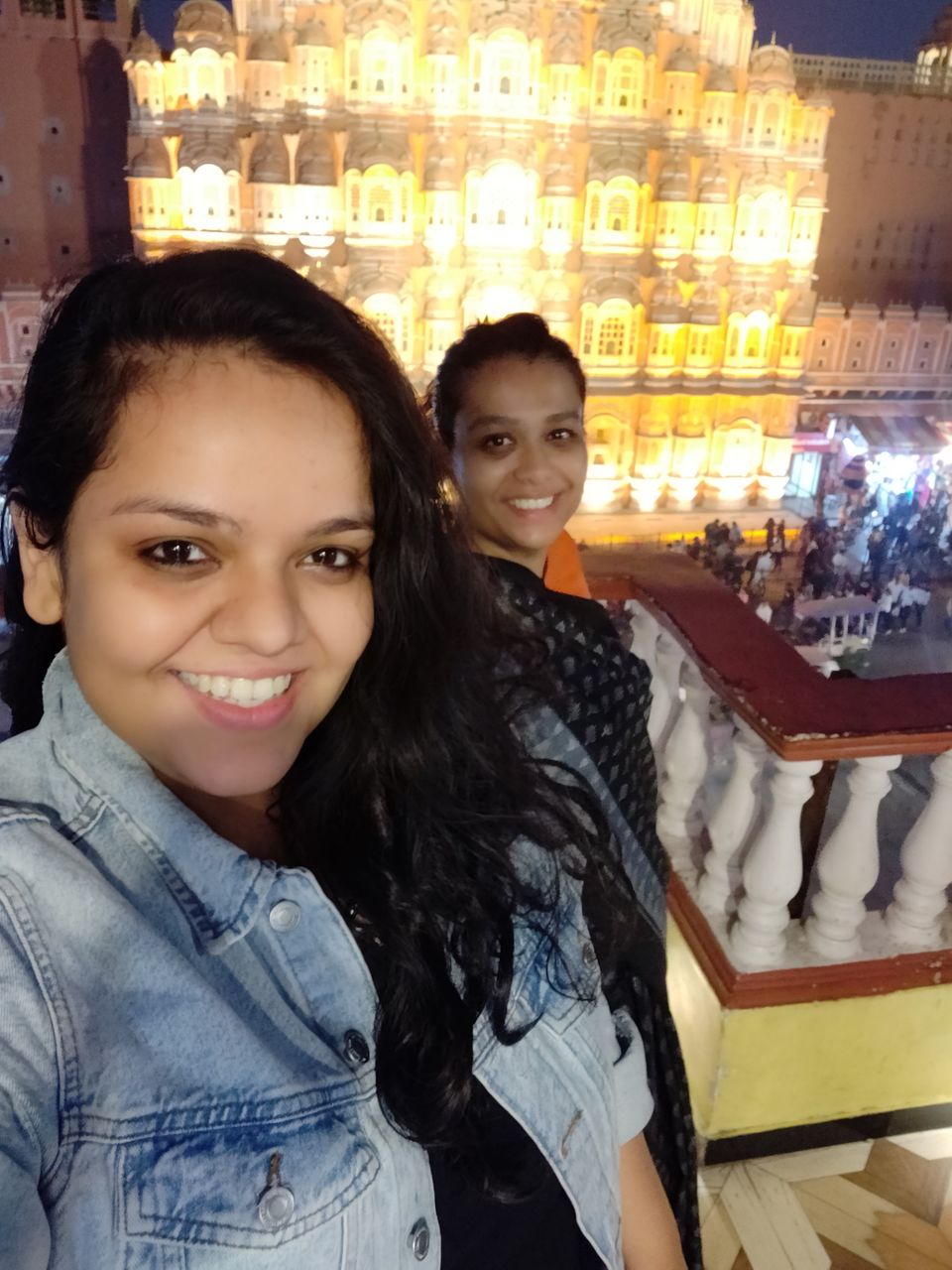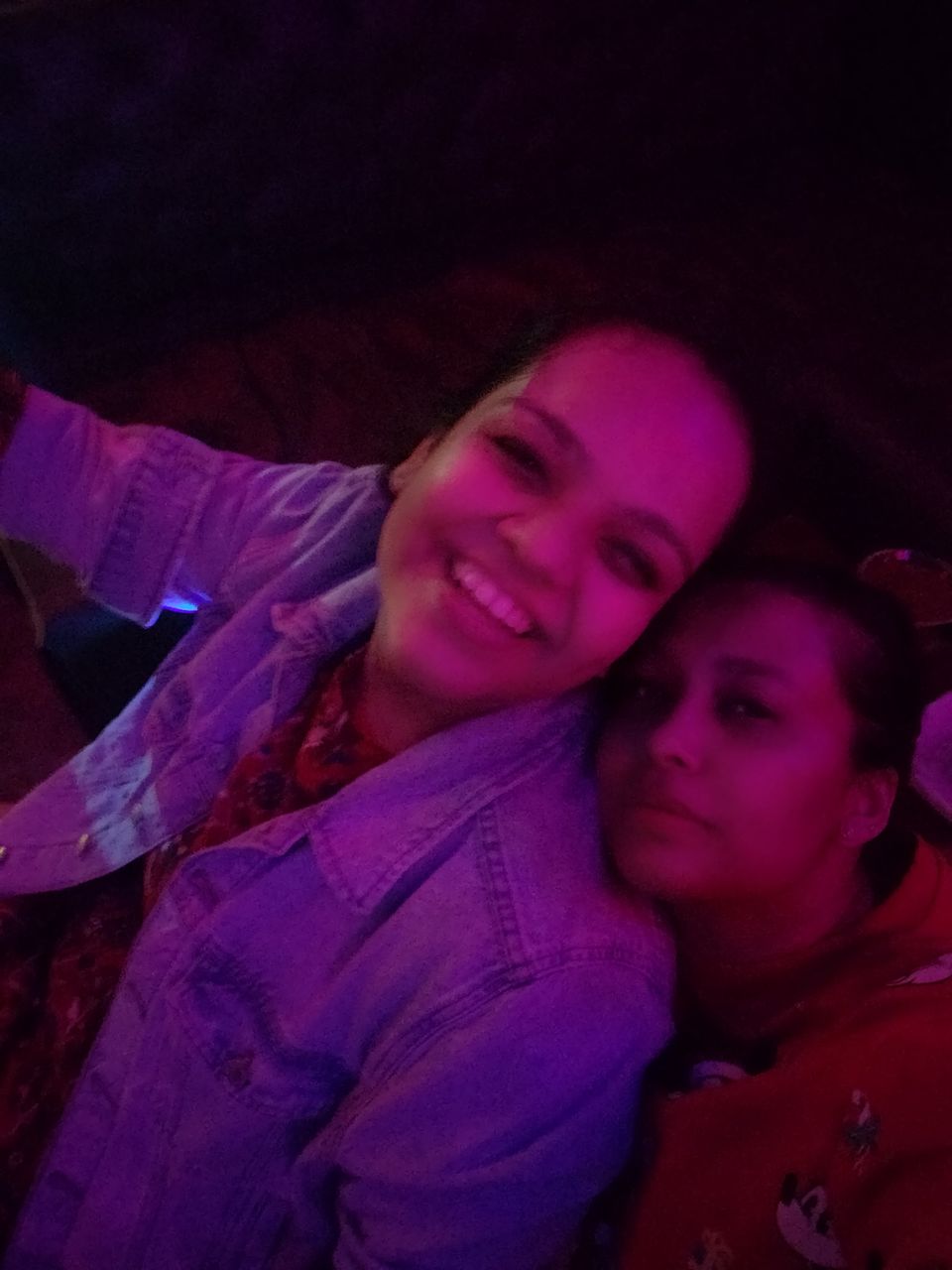 Travelling can't get any more delayed when:
(1) You have your own car ; (2) You travel with your sister!
It is almost mid day, when me and my younger cousin finally start from Delhi to our first destination Jaipur. Now, you'll wonder what's the big deal about Jaipur and I'll say ... absolutely nothing , except that we decided to travel together for the first time since our disastrous trip with family as kids !
Both of us have traveled to Jaipur numerous times on various occasions but this was a test to test our patience with each other :)
The first night passed rather peacefully by chilling at Jaipur Adda and later at our hostel's beautiful terrace .
PS: Jaipur Adda, Khasa Kothi Circle
Hostel stay: Moustache Jaipur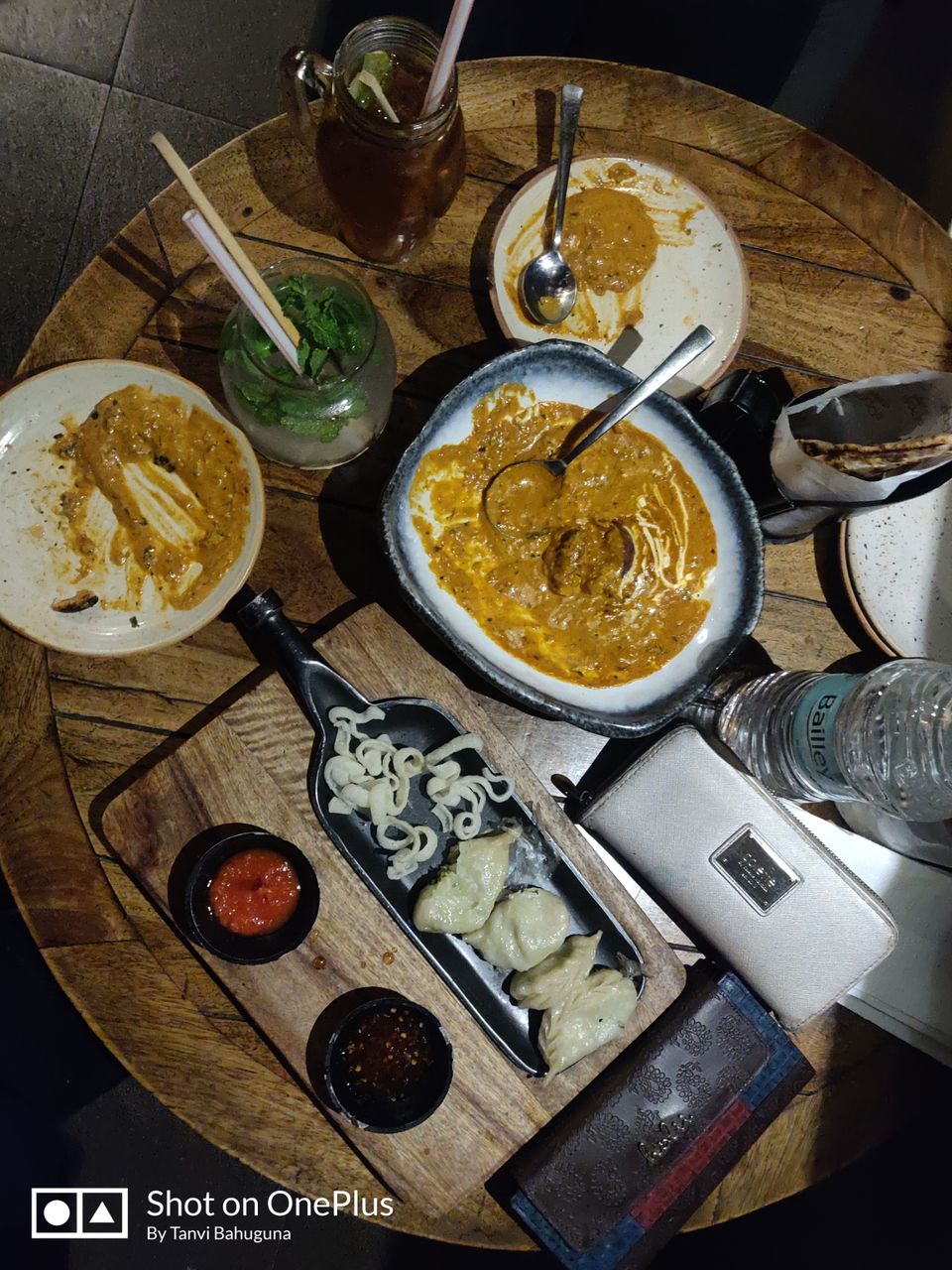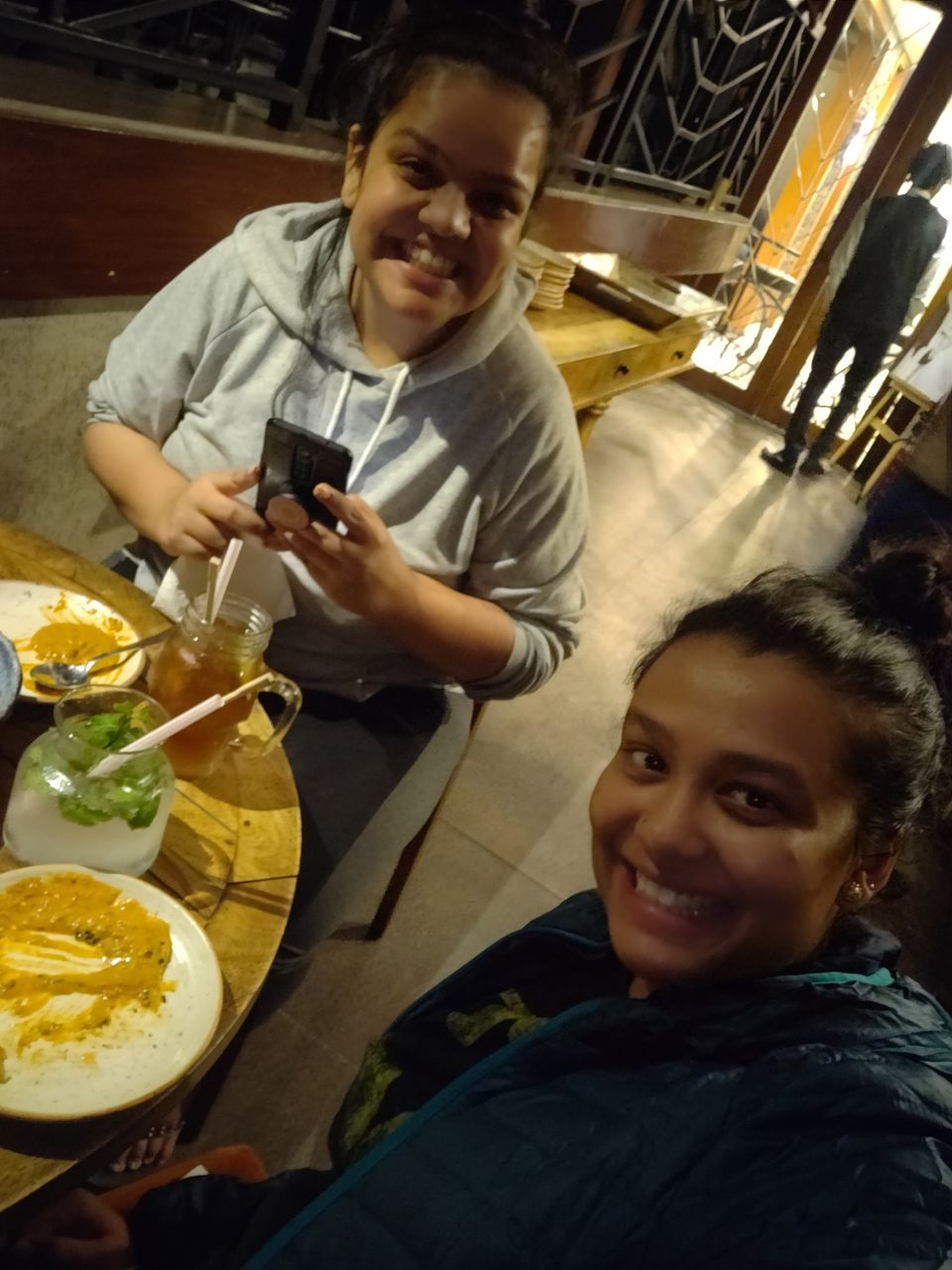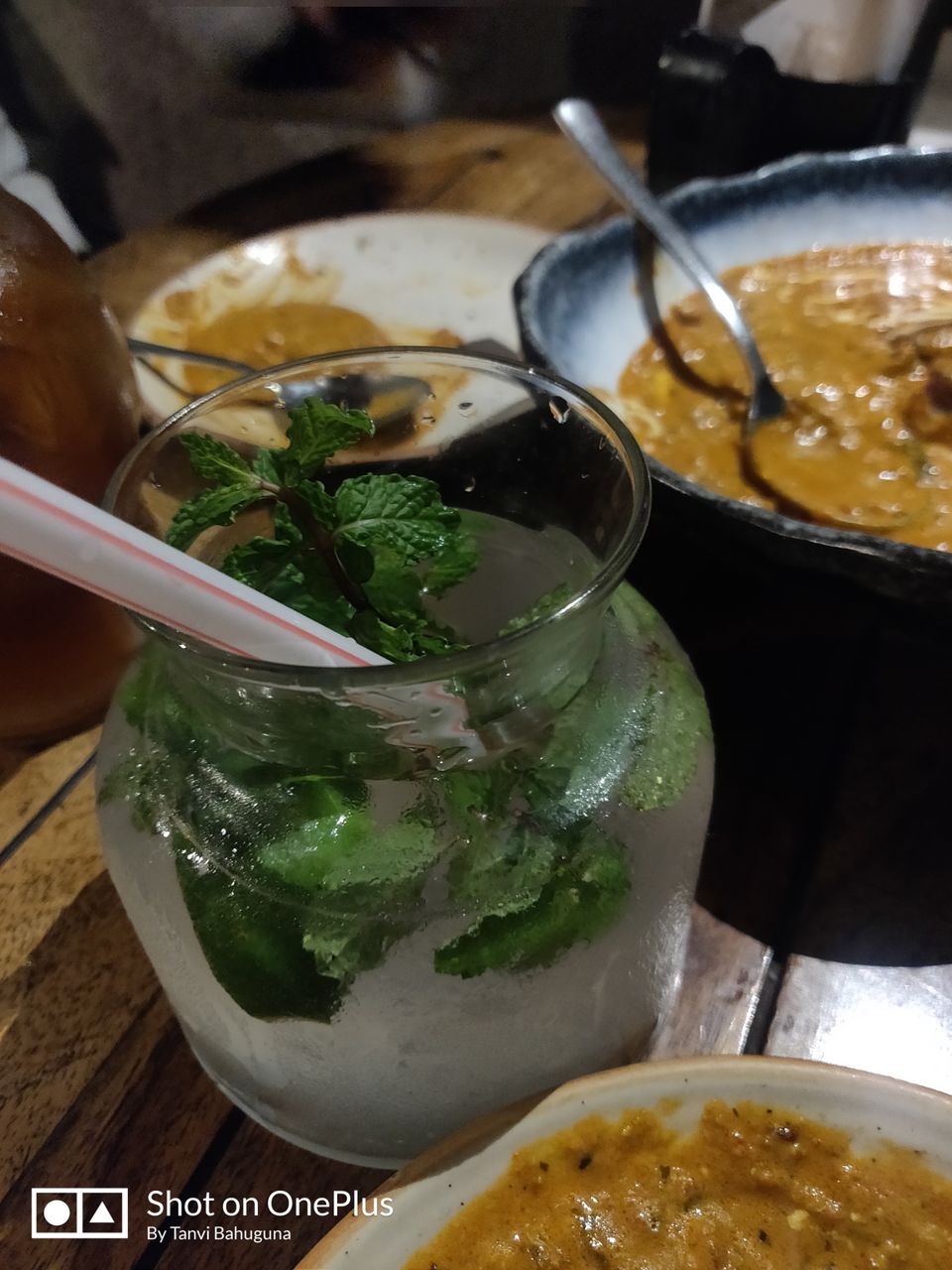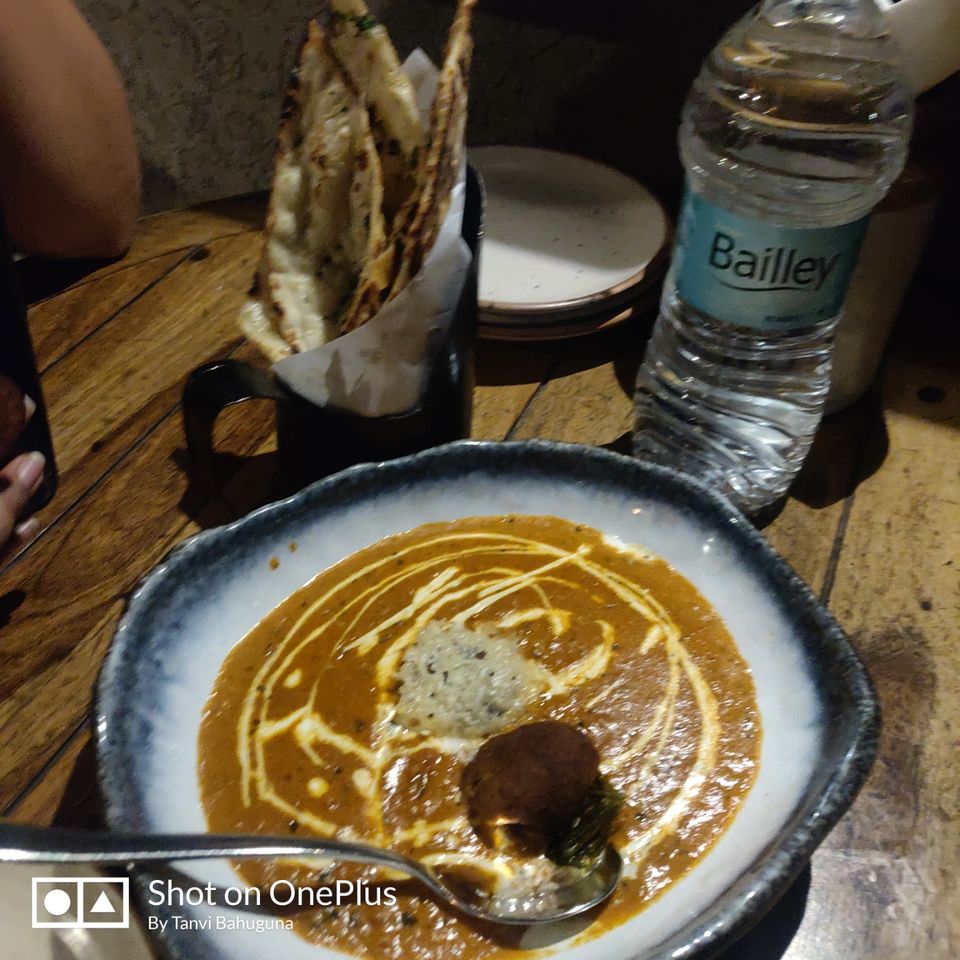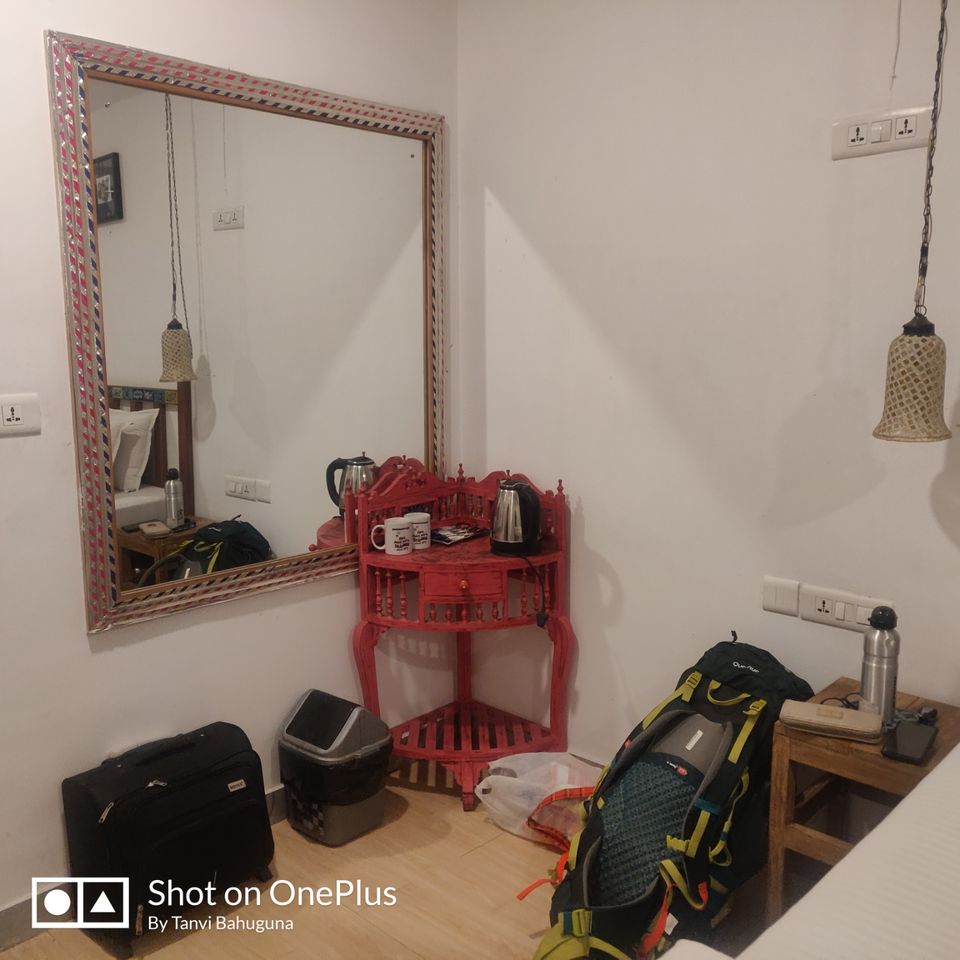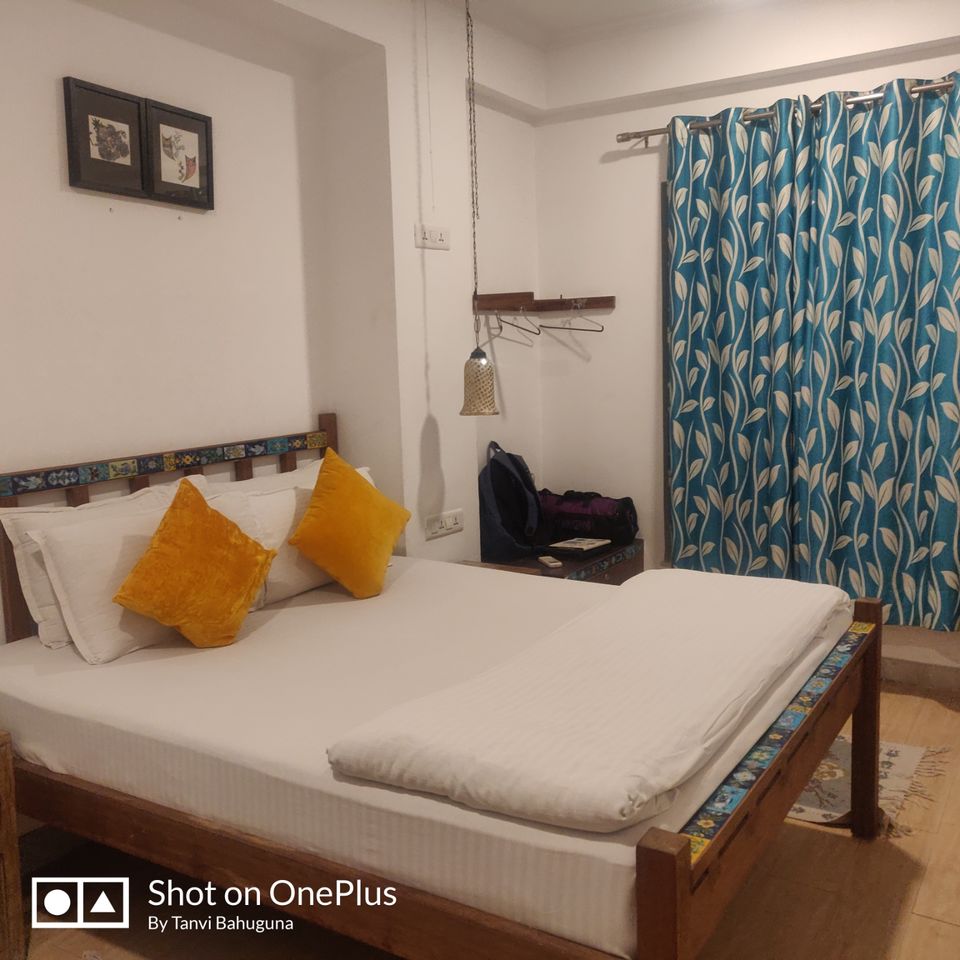 The third day began with a breakfast of Jaipur's famous Pyaaz and daal kachori that came out piping hot from the kadhai. A visit to this popular sweet shop is nothing short of a warzone, where everybody's pushing and shoving the other to get to the counter first. Despite it's popularity it isn't a place worth all the effort.
Thankfully our day turned out much better than the kachoris as we headed towards Pushkar en route the Sambhar Lake. It took us almost an entire morning and much of our afternoon to reach the Lake. There are no sign boards to guide you to a specific spot despite the state government identifying Sambhar Salt as 'heritage'. To add to our adventure, absolutely none of the wonderful people we took help from could guide us.
After hours of driving around this sleepy town without much help from Google maps, we met this interesting youngster, who was as bewildered to meet two women driving around on their own as we were to know that we have been crossing the Lake all the while unknowingly!! Thanks to this stranger we got to see more than we had planned.
The day ended with a stroll along the Pushkar ghats and evening Aarti at the famous Brahma temple.
PS:
Takeaway breakfast: Rawat Mishthan Bhandar, Station Road
Cost/kachori: Rs 35 for Pyaz kachori and Rs 30 for Dal kachori
Hostel: Elephant Pushkar
Room charges: Standard room for two nights was Rs 2000 including taxes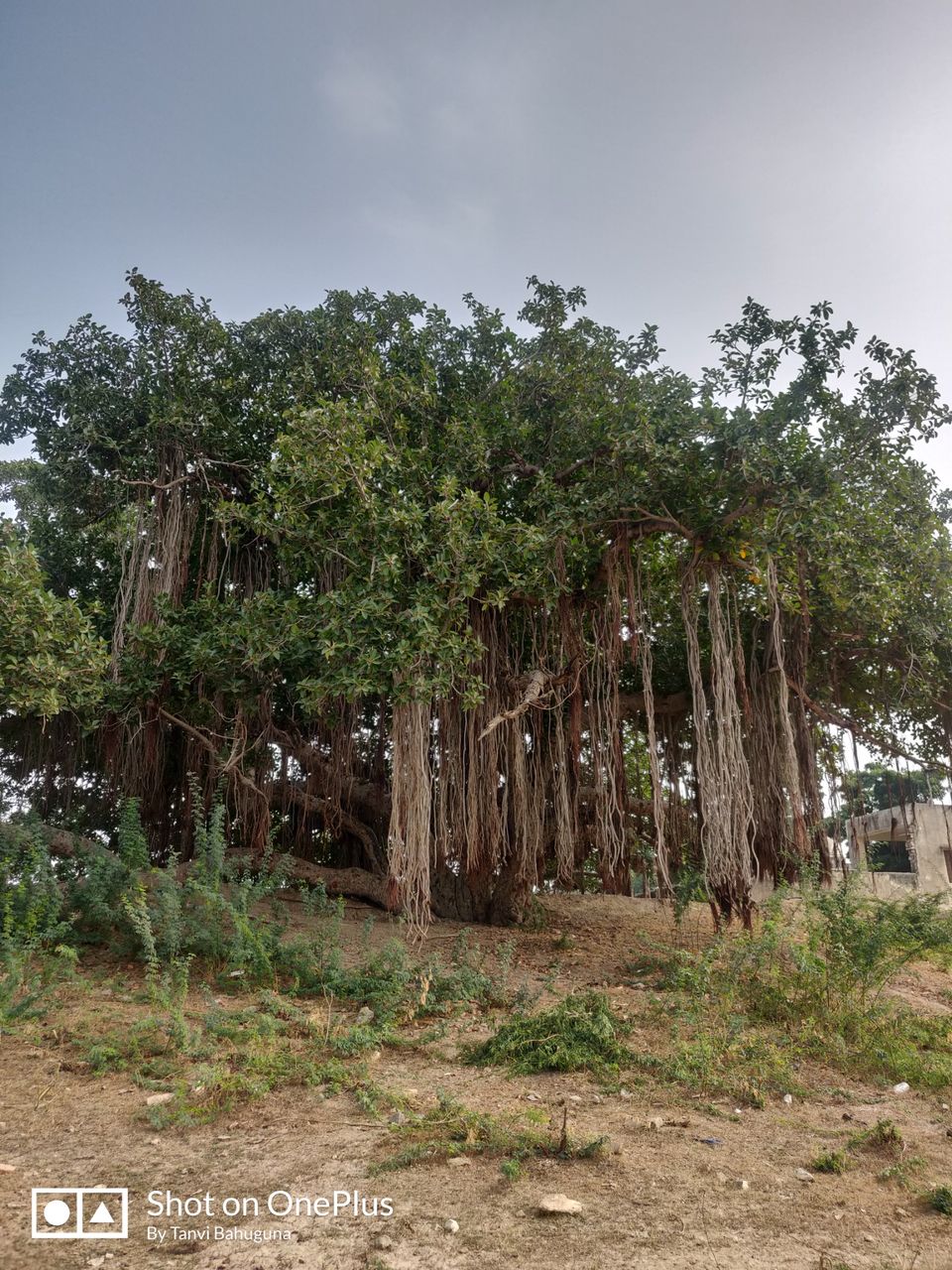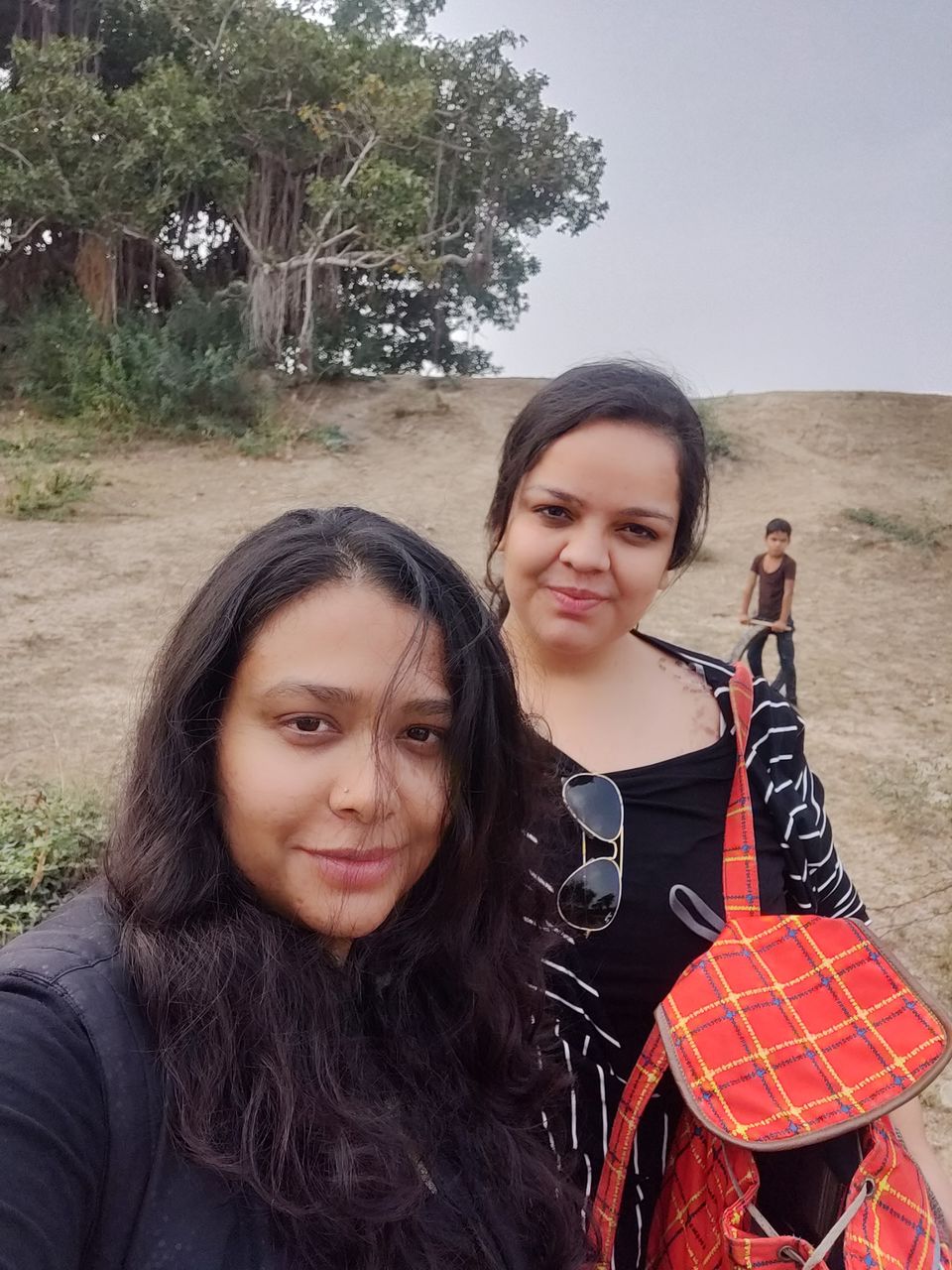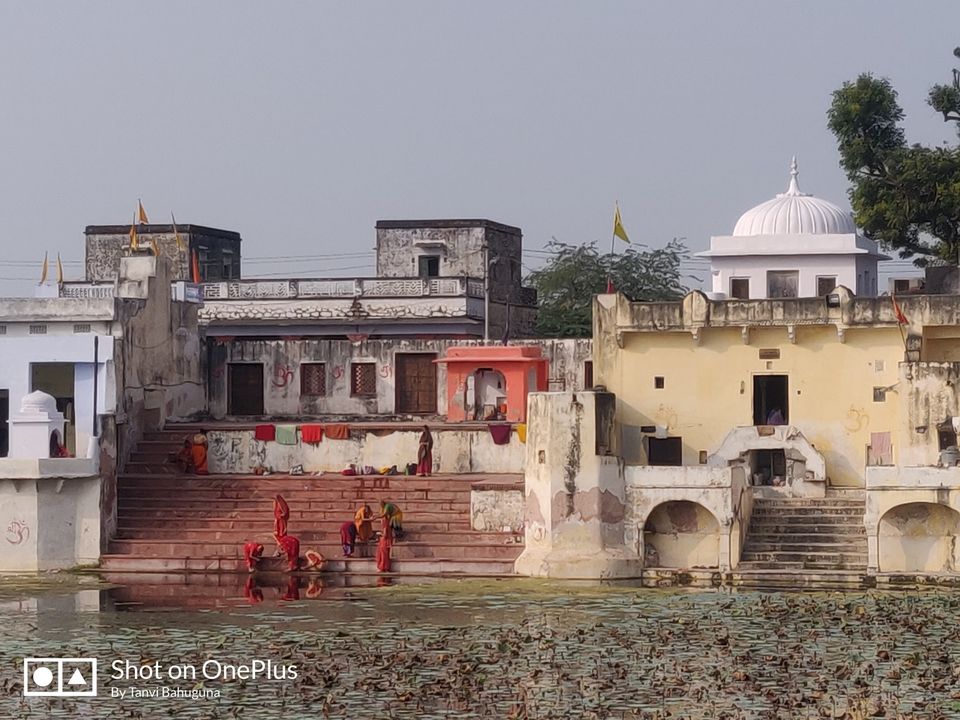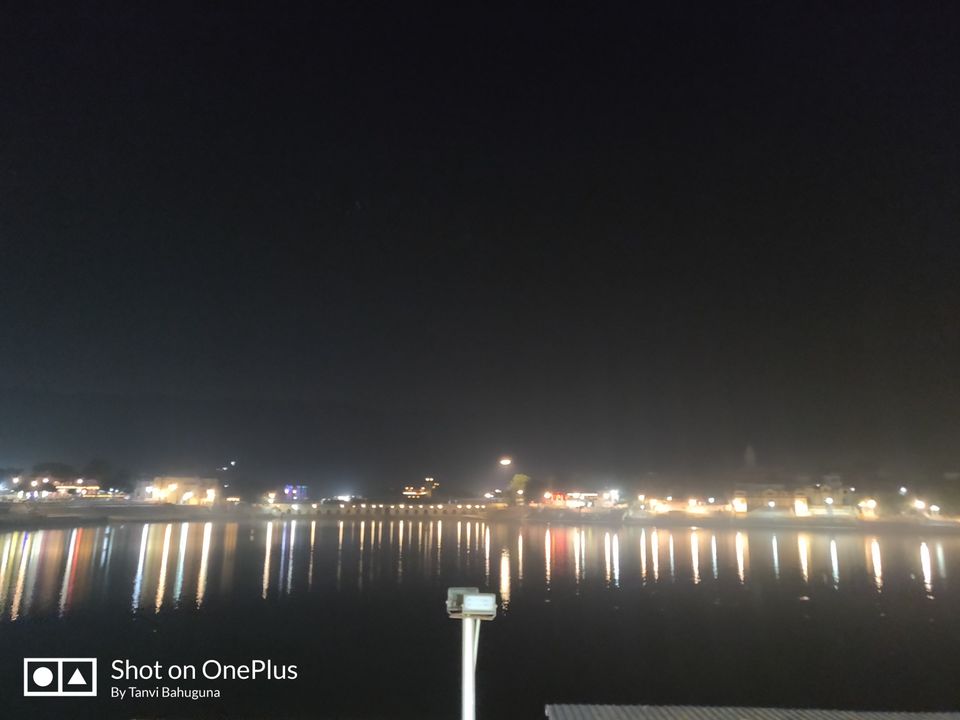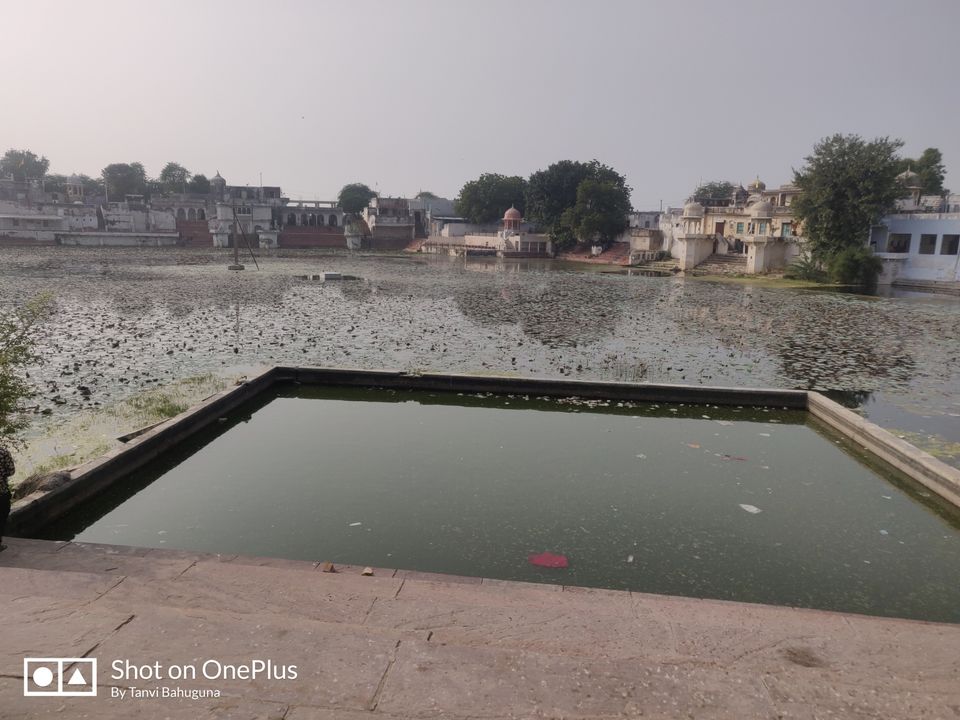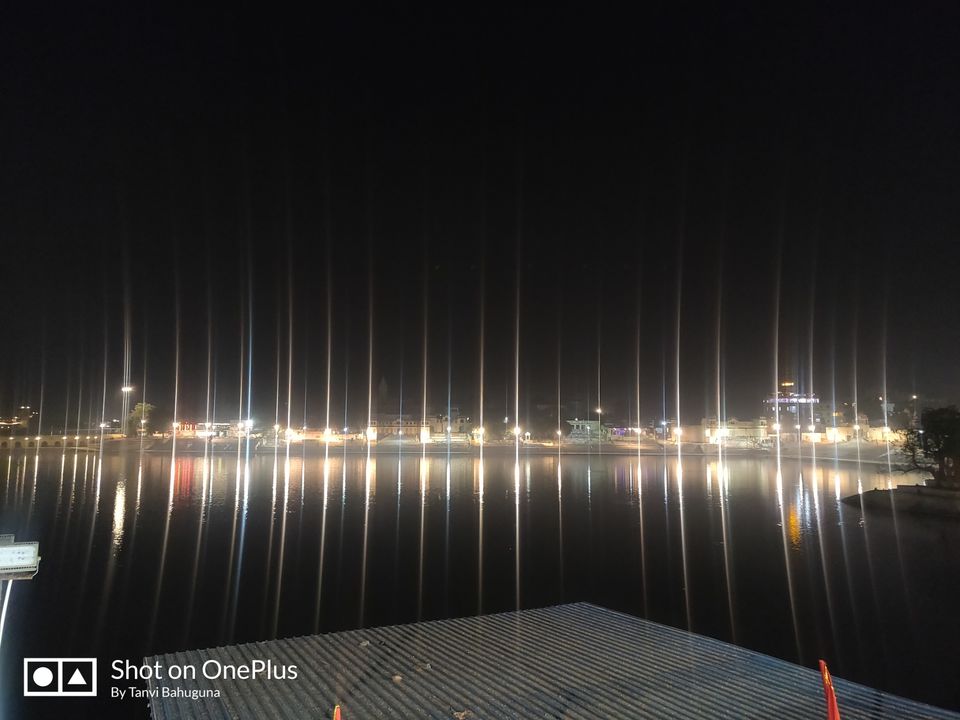 We decided to make the early morning climb to the Savitri temple, which took us about 45 minutes. It was quite dark when we had started but by the time we reached the top the sky was this beautiful orange. It's a perfect time to watch sunrise without the cacophony of temple goers and sellers. Our day hence began with with a stunning view of Pushkar and the air reverberating with the sounds of the morning aarti!!
It was a quiet drive till Ajmer Sharif from here...The perks of starting your day early is that you find a decent place to park your car near the dargah sharif. This was my second visit here and i was rewarded with an opportunity to hear the qawwali in the morning...
Our own bewilderment at our own audacity of an early start gave us an opportunity to visit the Anasagar Lake and the Taragarh Fort before heading back to Pushkar.
The rest of the evening was spent strolling in the streets of Pushkar. There is a lot to eat and drink and explore here. I bought a beautiful kamarbandh from a trinkets shop ♥️
We returned to Delhi the next day, amazed at our levels of patience with each other and a promise to head out again soon 🥰🥰
PS:
Savitri temple: You save on parking charges + unnecessary jostling if you arrive 5 am!
Cable Car charges: Rs 100/ person (It opens at 7 am)
Ajmer Sharif: Parking charges - Rs 100 for first couple of hours
Breakfast: From one of the many thelas selling fresh Poha, Rs 20/plate
Auto ride to and from Anasagar Lake till Dargah parking- Rs 40-50 one side ( Depends on your bargaining skills) The lake has parking space too.