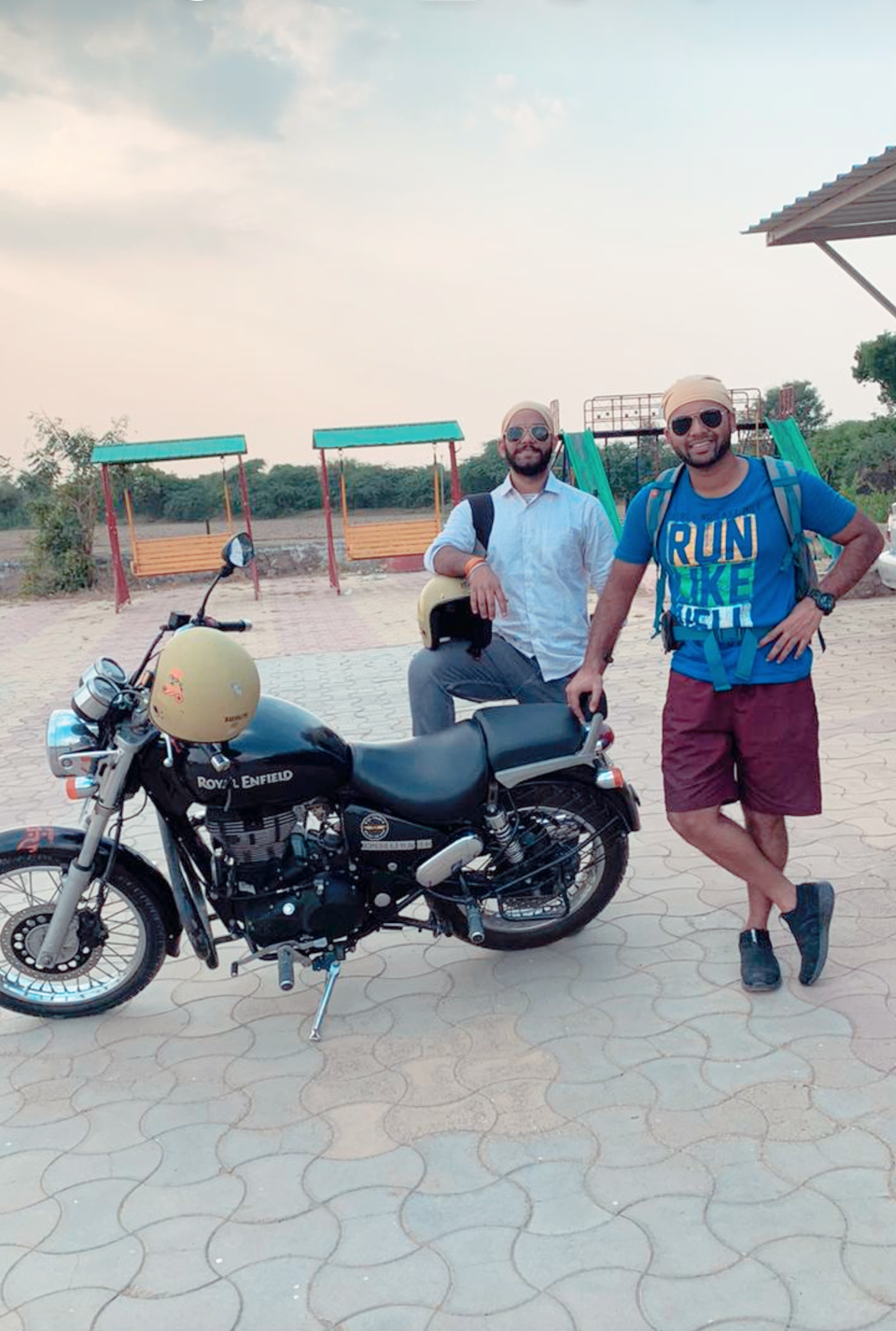 Being from the era of millennial we often fantasise about travelling and when it comes to a journey with your friend, buddy or mate it adds a special craving to the travel. Living in Delhi NCR and going through a monotonous office routine makes any millennial a dull boy or girl. A very long awaited desire to travel somewhere near to my residential location here in NCR came to meet its another end when my cousin asked me to pack my bag and be ready for the same. So with two subsequent week offs and a commander by my side to travel with there was no reason to put down the plan. With lot of discussion comprising roast and lovely abuses we both decided to cancel the plan, hahahah. Literally for a moment the plan was almost cancelled but then we decided to make it happen. Commander was keen on going to "Kasual" but after calculating the travel time it was impossible to do the trip in just two days and here i pitch my idea to visit Jaipur which was fruitful. So we both took a bus from Dhaula Kuan to Jaipur which cost us ₹700. After 5 hours and 30 minutes we reached Jaipur and the next obvious to do was checking in any suitable hotel or lounge but we went for a street chaay. After a quick research on bike rental shops we landed on one and took a thunderbird for our travel which was totally worthy of riding. Jaipur is a tourist friendly city and all sorts of conveyance are easily available. At 9:00 a.m in the morning we left for the Ajmer Sharif which is about 140 km from Jaipur.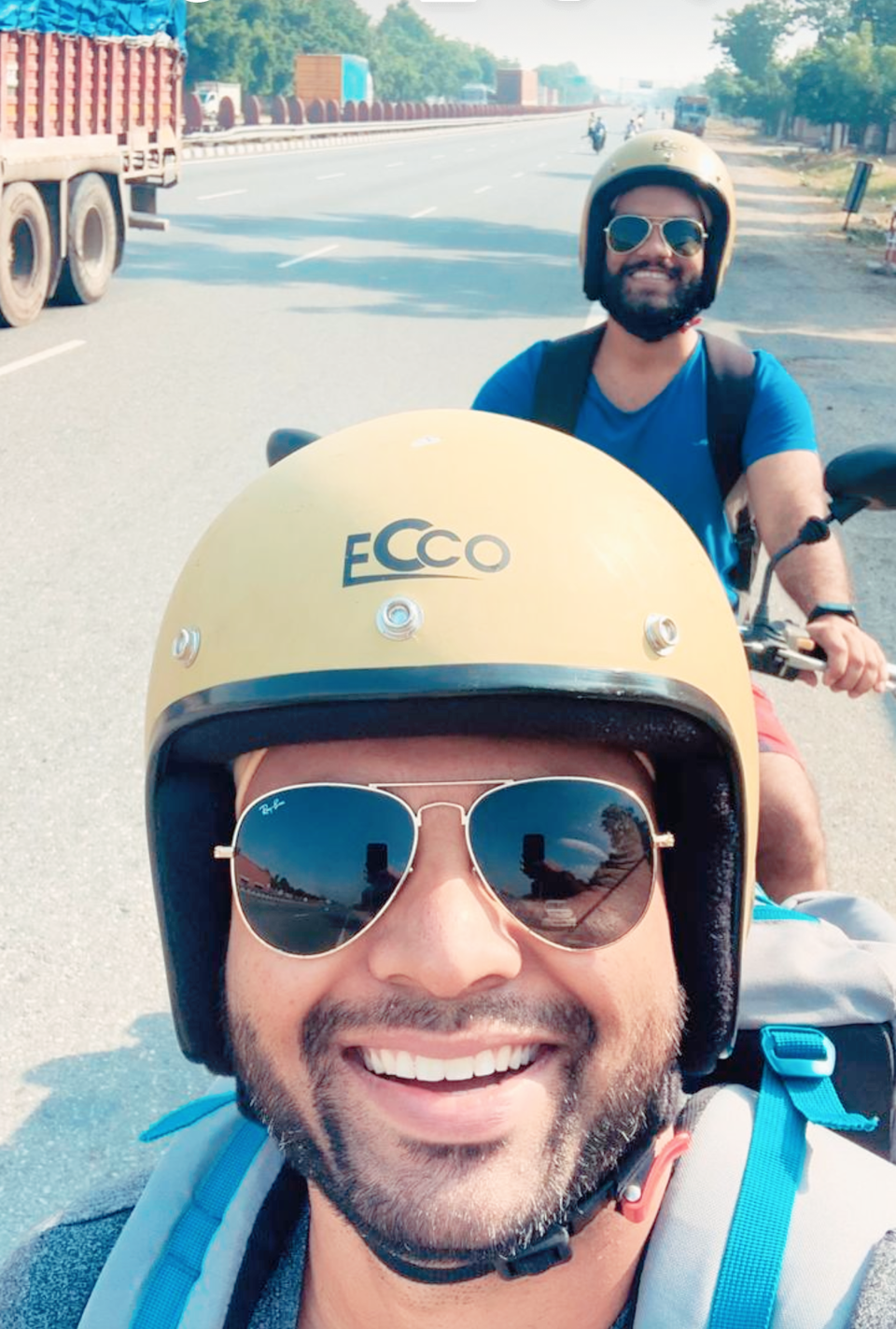 So with a 350 c.c beast and a commander the highway journey started with a rush of adrenaline within. Jaipur-ajmer NH8 was very fine and one thing that took my observation was the presence of free of cost toilets for the travellers on highway. After a break of 30 minutes and some refreshment comprising parathe and chaay we reached the Ajmer Sharif Dargah at 12 in the noon.
It was a friday and crowd was pretty good there. On entering the main sanctum of the shrine we both got to feel that divine blessing. It was a 20 minute affair to offer a chadar and flowers on the dargah from there we went for Pushkar Temple which is the only temple of Lord Brahma in the world and is few kilometres from the dargah.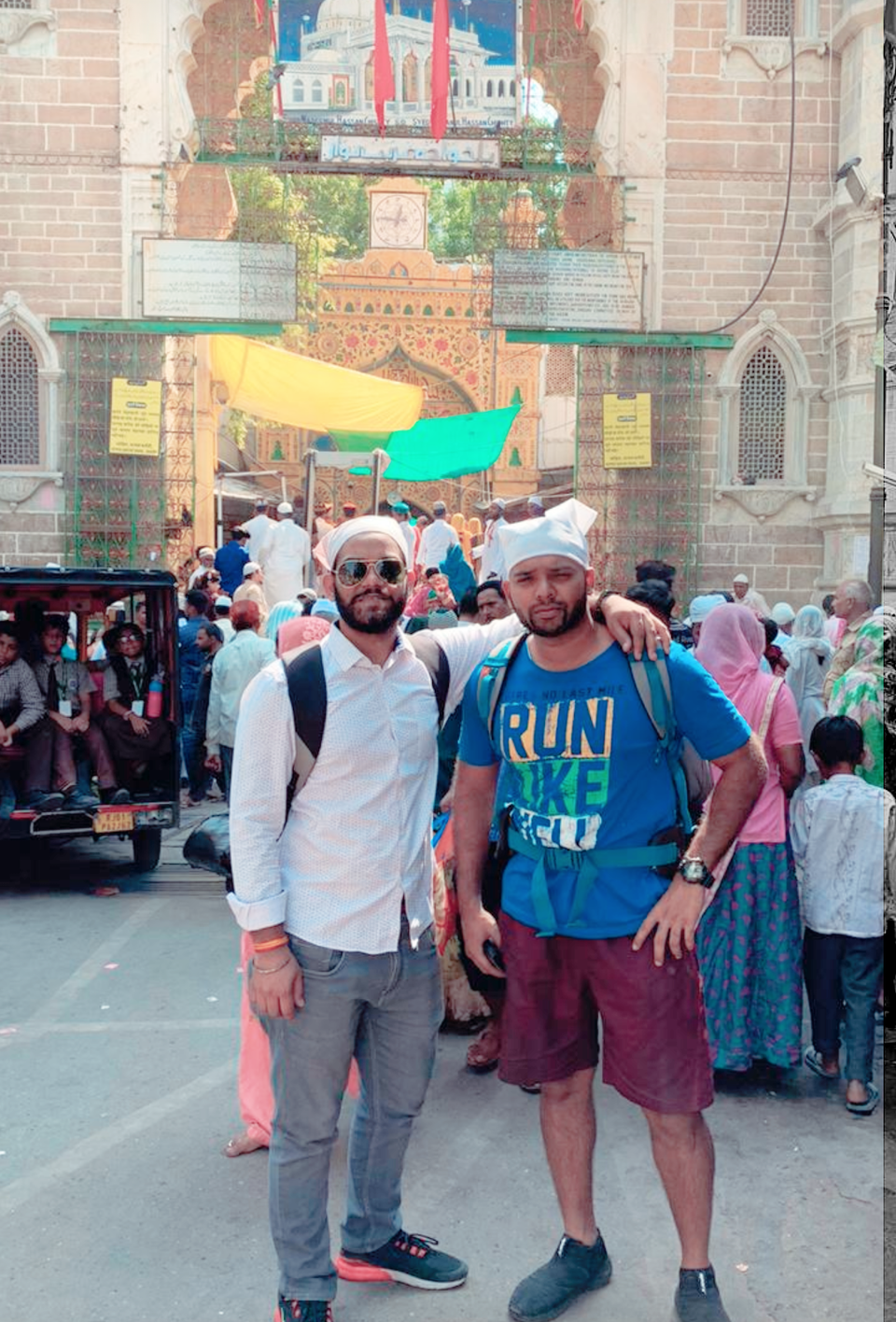 Do note that pack your bag as per the weather condition. It was pretty hot in the afternoon and the area in which we were travelling was rocky and mountainous so plan accordingly. Pushkar temple is located adjacent to the beautiful Brahm sarovar and is full of street vendors offering accessories to purchase right from ornaments to pocket bags made up of hemp. A lot of Israeli nationals could be seen there taking a chill in the market and near by place. After residing there for an hour we decided to get back to jaipur. There were numerous view points in between Ajmer and Pushkar which could be a heart throb for selfie lovers just be a little cautious while doing so on a highway.
We reached back to the city by evening 6:00 p.m. There are plenty of dormitories and hotels available near the main Sindhi Camp bus stand of the city but we went on to reside in Hotel Roma Palce which is in the heart of city and near about the magnificent Hawa Mahal. It was a suitable hotel in ₹500 with basic amenities to reside. Ni-ether it was a luxurious one nor it was below average. In case you want to stay in the city for a day or two you can go for this hotel. With a very quick refreshment in the hotel we went on for a dinner in the city. Google provided us with some names such as Jaipur Jungle and Dal Bati Churma. While Former one was a disappointment the latter one came out to be confusion in itself. After leaving Jaipur Jungle we went for Dal bati churma but the wrong one. After reaching there we got to know that it was the wrong one and we need to visit other one. Riding for about 30 minutes in the narrow lanes of jaipur city we reached the restaurant which was worth going. Beautifully arranged dinning setup with menu comprising both Rajasthani and non rajasthani food.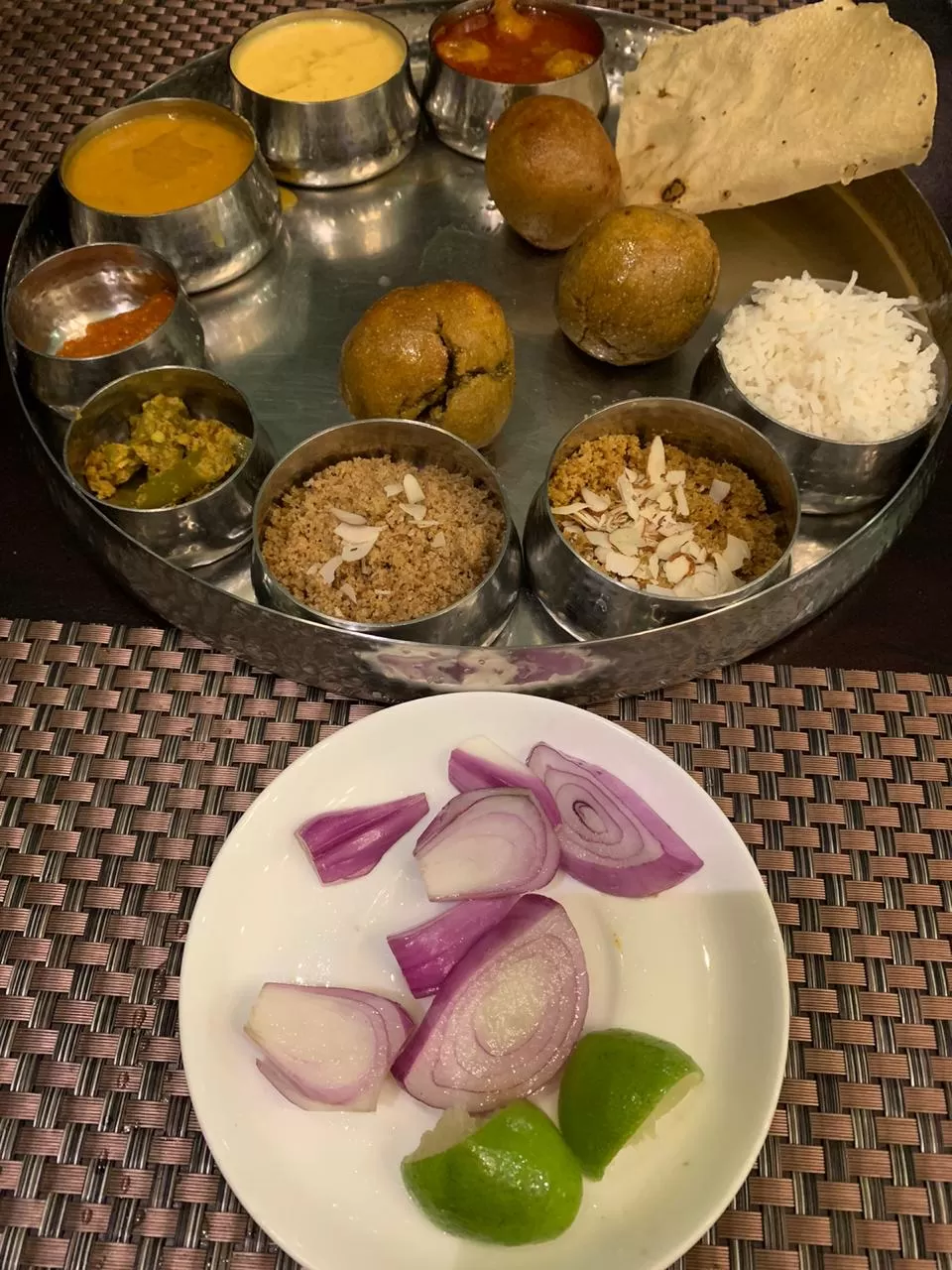 Rajasthani thali is gigantic in itself and comes with a variety of items such as dal, kadhi, gatta curry, dry veg, chutney, churma, bati, kheer and many more. It's totally a thing for the super foodie people. Our day 2 started with the breakfast of famous Aloo pyaz kachori of Rajasthan and chay. Both commander and I being a chaay savvy person got to know that on Jaipur street vendors do provide you with very tasty tea. Our next stop was Amer Fort which was both massive and beautiful in its way. Nahargarh fort is also nearby to Amer fort and worthy of being visited.
If you are able to manage your time well then you can cover the major attractions of the city such as Jantar Mantar, Allbert Hall Museum, City palace and many more in a day. The most prominent sight to visit in Jaipur that i would suggest everyone to cover once is Chowki Dhani which is about 16 km away from the main bus stand and local conveyance or bike could be hired easily to go.
A resort based on the theme of Rajasthani Folk Culture is unique in itself. Right from the authentic Rajasthani thali to the folk dance and puppet show every glimpse of Rajasthan could be taken under the roof.
So if you are willing to extract most of your week off while living in NCR, pack your bag and head away to Jaipur the "Pink City".