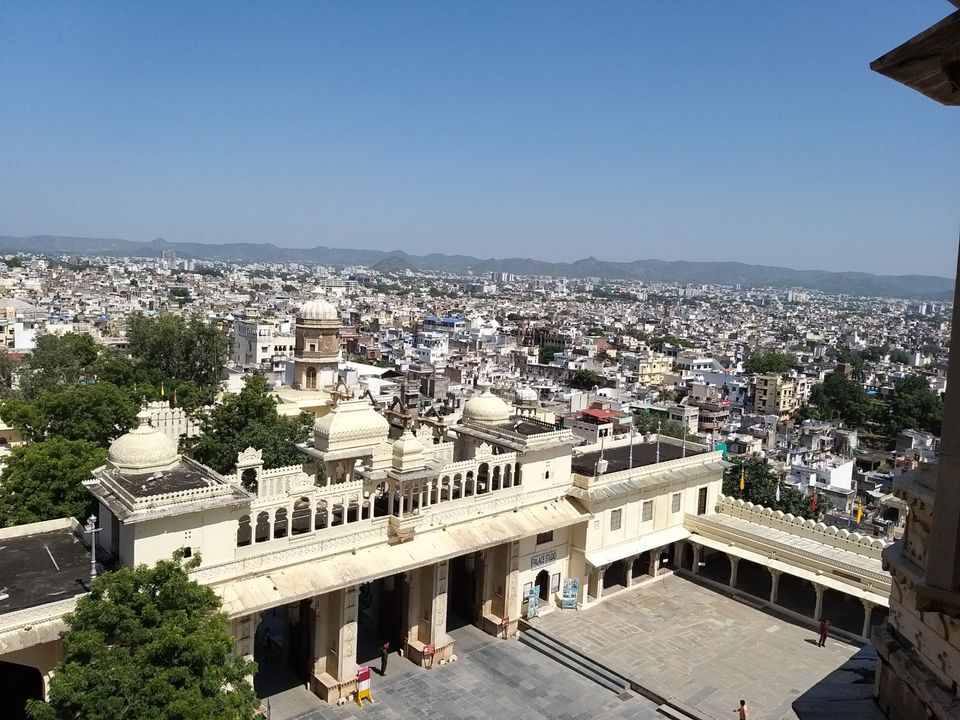 I have always been told by people around me that "you need to visit places you have never been to.....to find yourself".And i completely agree with that.But when you revisit places that have been previously visited,you end up being intrigued about how the same place can surprise you with all that it has to offer and then its like "Damn !!That was one hell of an experience".
For me that place has been UDAIPUR,also called commonly by people as"venice of east" or "city of lakes".I have always been fascinated by this city,be it, its rich cultural heritage or massive palaces or enchanting gardens or beautiful lakes surrounded by Aravali hills.Udaipur has a certain "Laid back vibe" to it,which one may find easily getting addicted to.
This was my third visit to the city of lakes and so this time around,i decided to explore the old and untouched side of Udaipur.I was accompanied by a very good friend of mine.we started our journey from Ahmedabad,Gujarat and there are many options for commute but we decided to take an overnight bus ride.It takes around 5 hours to reach Udaipur from Ahmedabad.Unlike,every trip that i take(which a re planned always well planned ahead),we had'nt booked any accomodation.After reaching Udaipur ,we decided to look for some homestays or hostels.And we ended up booking hostel in chand pole area in old udaipur.As soon as we reached we were skeptical about the area as there were narrow streets,only a two wheeler or rickshaws could go one at a time.But once we checked into hostel named "Hide in",we were amazed by the view it offered of lake pichola specially at night.one could never get over that blissful view.This was my first time in hostels while on vacation.But staying in hostel turned out to be a best decision as we ended up making many new friends and memories in our 3 days of stay.
We visited city palace on our 1st day.This was my 3rd visit to the palace.But i was as excited as i had been 1st time when i visited it.We also tried amazing food at Ambrai restaurant.This place has one of the best views of city palace specially in the night as u can see the palace all lighted up and the light reflections coming on to the lake water.Ambrai restaurant was just walking distance from our hostel in chand pole.Ambrai restaurant is adjacent to Ambrai ghat.
Ambrai ghat is one of the best ghat's in the city.we sat on the ghat steps till late night just to soak in the view of grandeur and plus it was full moon night and it just added the cherry to the cake.
On our 2nd day we visited shilpgram,Here u get the taste of rich rajasthani culture and art.one can meet some talented artists and also buy stuff from them.we witnessed miniature art which is a unique art of Rajasthan and also saw traditional musicals and dances.we shopped a lot from there and also had our lunch at their in house restaurant in shilpgram.They offer aunthentic Rajasthani cuisine.My taste buds were trully happy after all that tasty food.
Then we went to monsoon palace.Its a "must go"
place for witnessing sunset from above the city and also get a view of Aravali ranges.The ride upto the palace is also scenic.we had rented a two wheeler from our hostel itself just to explore the city at our own pace.And i think its the cheapest and best way to travel here.At night after low key dinner ,we again went to the Ambrai ghat but this time we had some new friends from the hostel we were staying at.so we all sat there on the ghat and enjoyed chit chatting.There was a group of 3 people playing a gig on the ghat with a guitar.And we lost the track of time.
Next day and our last day in Udaipur,we explored Hathi bazaar and in evening went to fatehsagar for boating and sunset.We had catch a bus that night and we departed Udaipur with a heavy heart.
While i write this,after 10 days of the trip i m still getting nostalgia and flashbacks of the memories and friends that i made there.After this trip,I feel motivated like never before to travel more.And already planning for my next one.😉
P.s i have attached some pictured from this trip.Just look at the view from Hide in Hostel and Ambrai ghat.