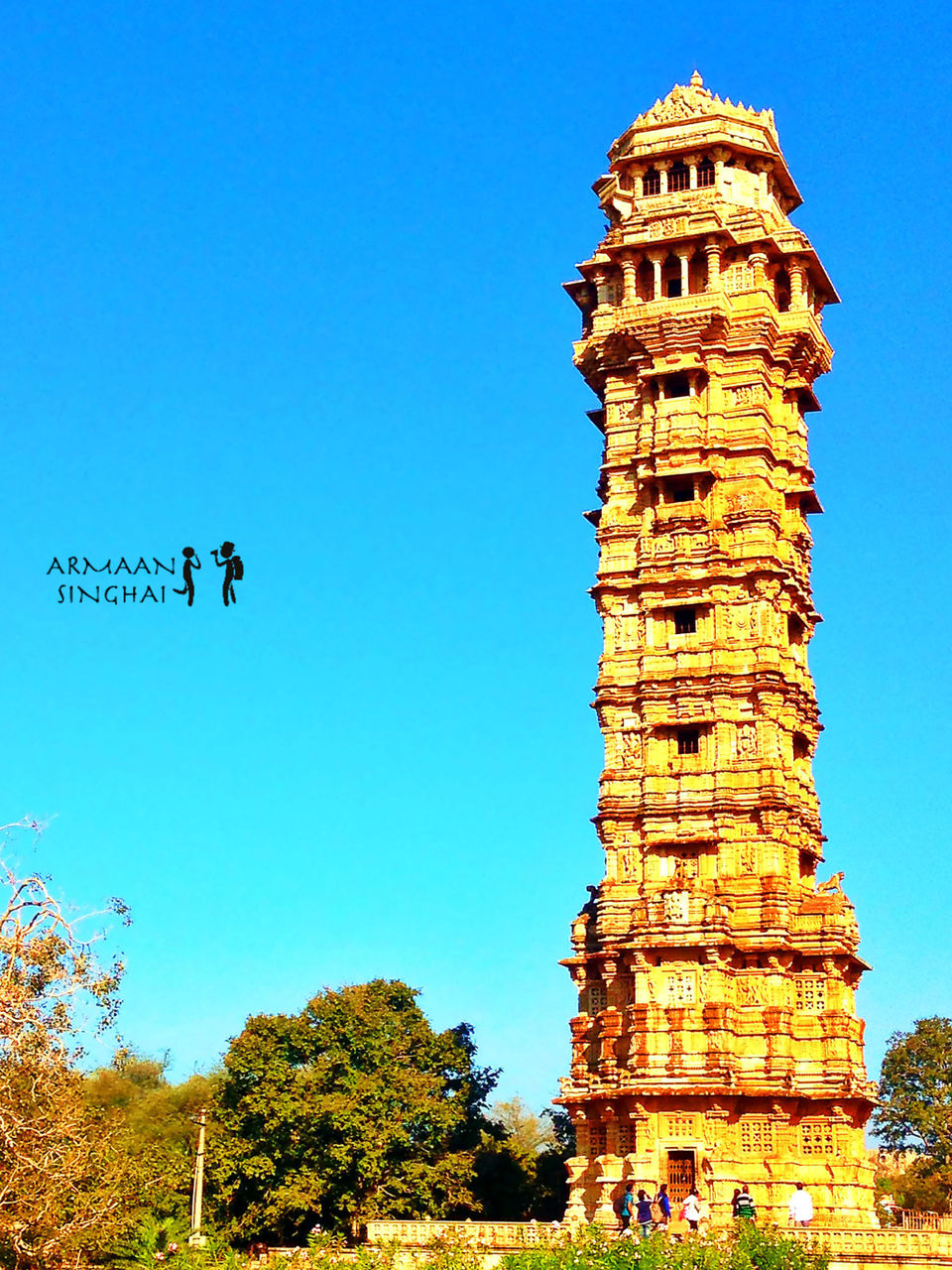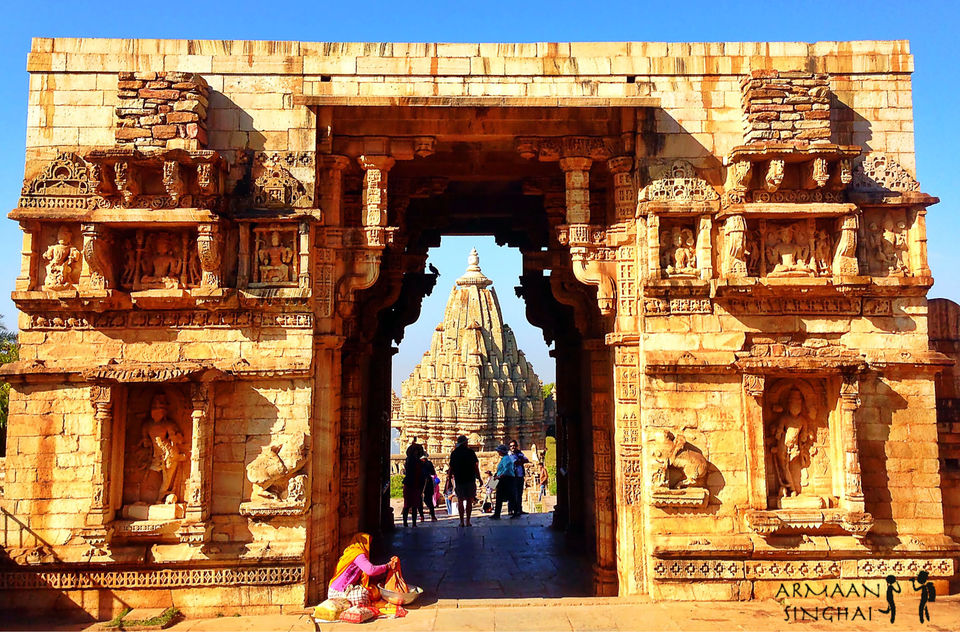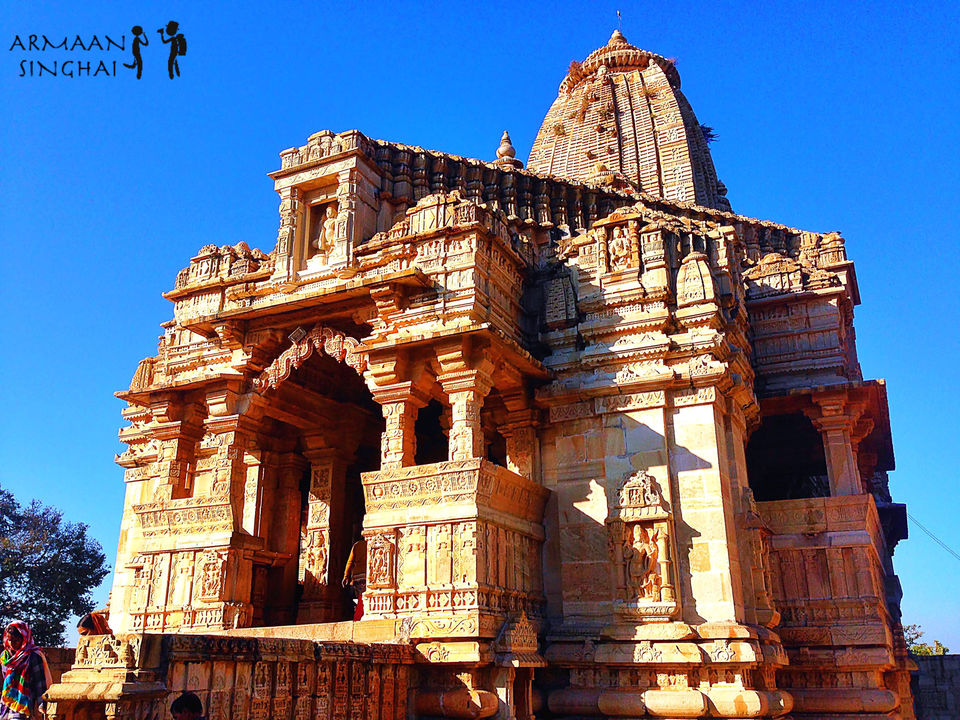 Chittorgarh
Here is a famous saying in Chittorgarh 'Garho mei Garh Chittorgarh Baki sab Garhi' it means 'the only Fort is Chittorgarh and rest of Forts are Mansion', about 110 km from Udaipur, Chittorgarh is one of the largest Fort in India and it's a UNESCO world heritage site, situated on a hill top the Fort covers an area of 13 km which has 7 gateways, it is said that the Fort is built by local Maurya rulers in between 6 to 7 century, but there are many stories about the creation of Fort one of them is, this Fort belongs to the legendary hero 'Bheem' of (Mahabharata period), but from 7 century the Fort was ruled by Mewar kingdom, the fort was attacked three times and unfortunately Mewar loses all three times, 1st it's attacked by 'Alauddin Khilji' (sultan of Delhi) in 1303 when the ruler of Mewar is 'Raja Ratan Singh' the story of the war is interesting, tales of the beauty of 'Rani Padmini' spread across India, she was so beautiful that water can be seen coming down to her throat, the sultan of Delhi 'Alauddin Khilji' impressed with her beauty and desperately want to marry her, he sent a marriage proposal to Rani Padmini but for the dignity and pride of the clan she rejected the proposal, and then Alauddin attacked over Chittorgarh and try to abduct 'Rani Padmini' unfortunately Chittor lost the battle, but he failed to capture 'Rani Padmini', instead of surrendering to Sultan the Royal Rajput ladies led by Rani Padmini preferred to die, they commit 'JAUHAR' (self-immolation on a pyre). For the sake of pride and dignity of the clan The women's of Chittor commits 'Jauhar' whenever anyone tried forcefully to capture them.
Chittorgarh Fort has big premises which have a lot of things to watch, such as,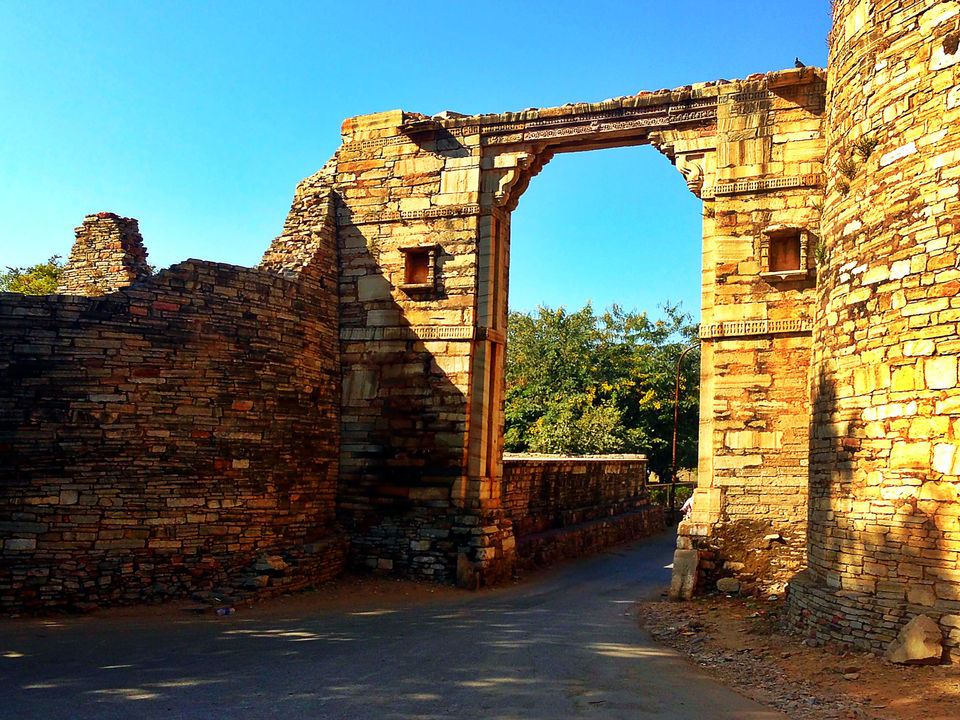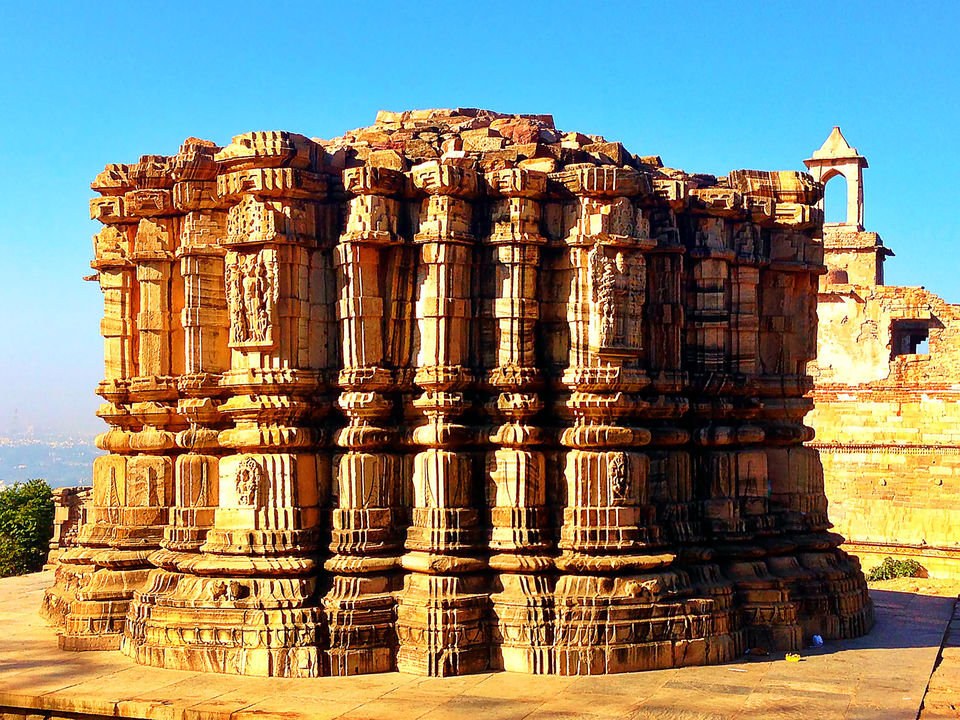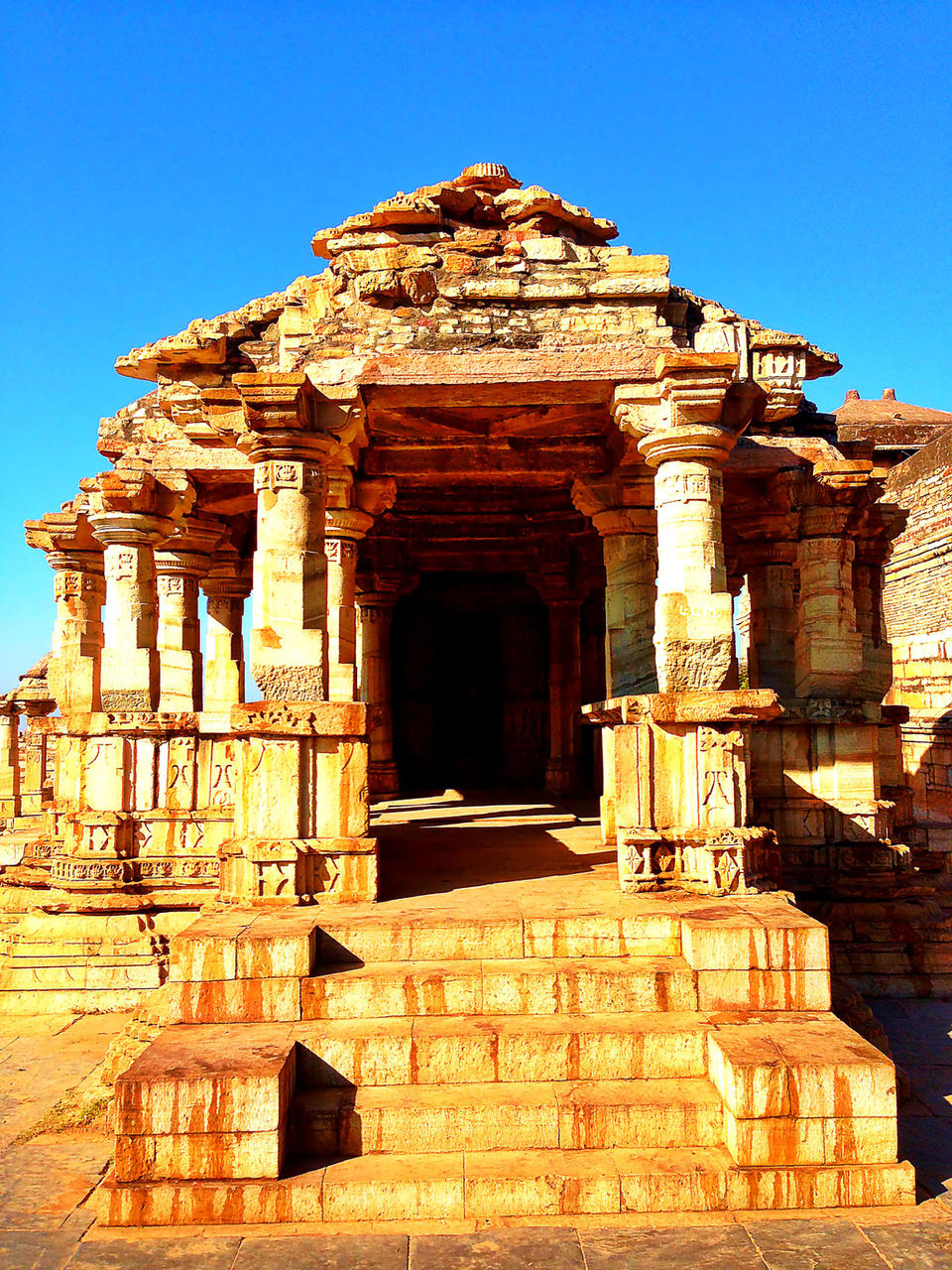 MEERABAI TEMPLE -: A Rajput princess, she was an ardent devotee of lord Krishna and dedicated her entire life to his worship, her family members was unhappy due to her practices and they were trying to kill her but she survived, In the memory of Meerabai 'Rana Kumbha' built a temple, the temple in an ornate Indo-Aryan architecture style, in the same compound is the 'Kumbha Shyam Varha' temple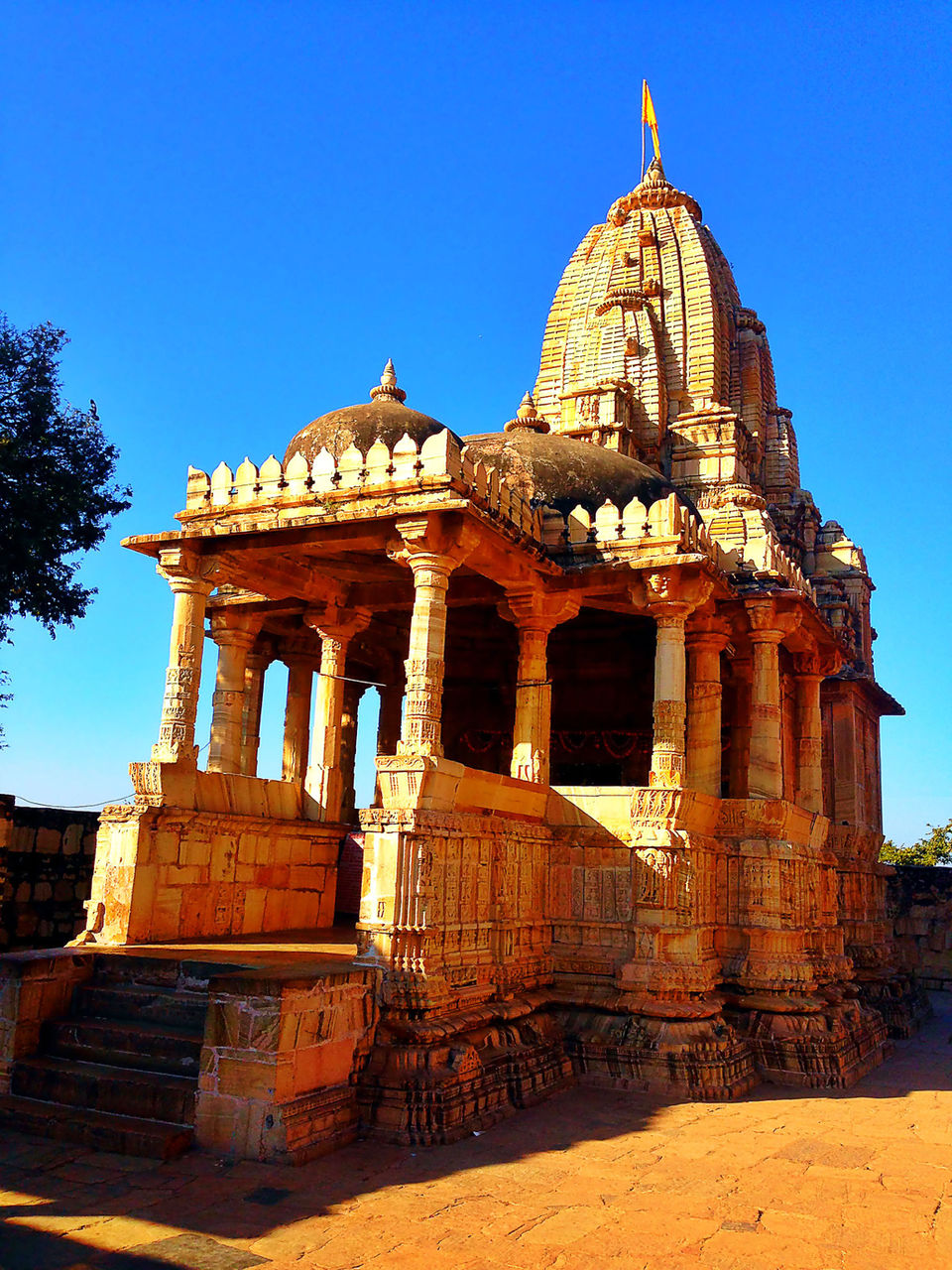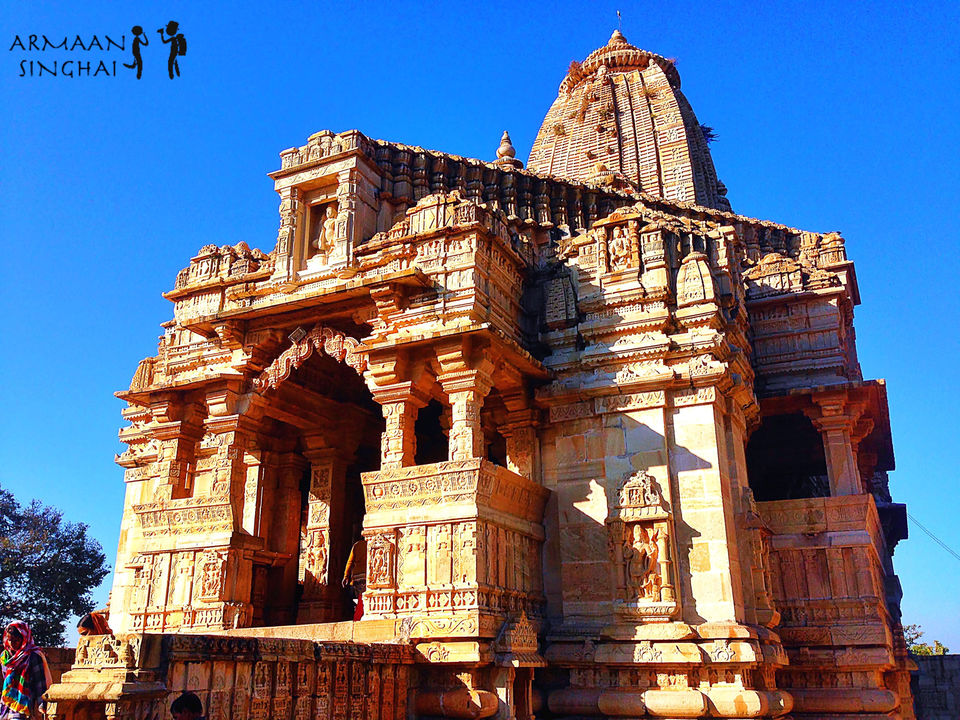 VIJAY-STAMBH (VICTORY TOWER) -: This monument is my favourite one built in between 1458 to 1468 by 'Rana Kumbha' in the memory of the victory over Malwa and Gujrat, a nine-story building with a height of 37.2 meters (122 ft) long, you can watch the whole of Chittorgarh city from the top of the tower.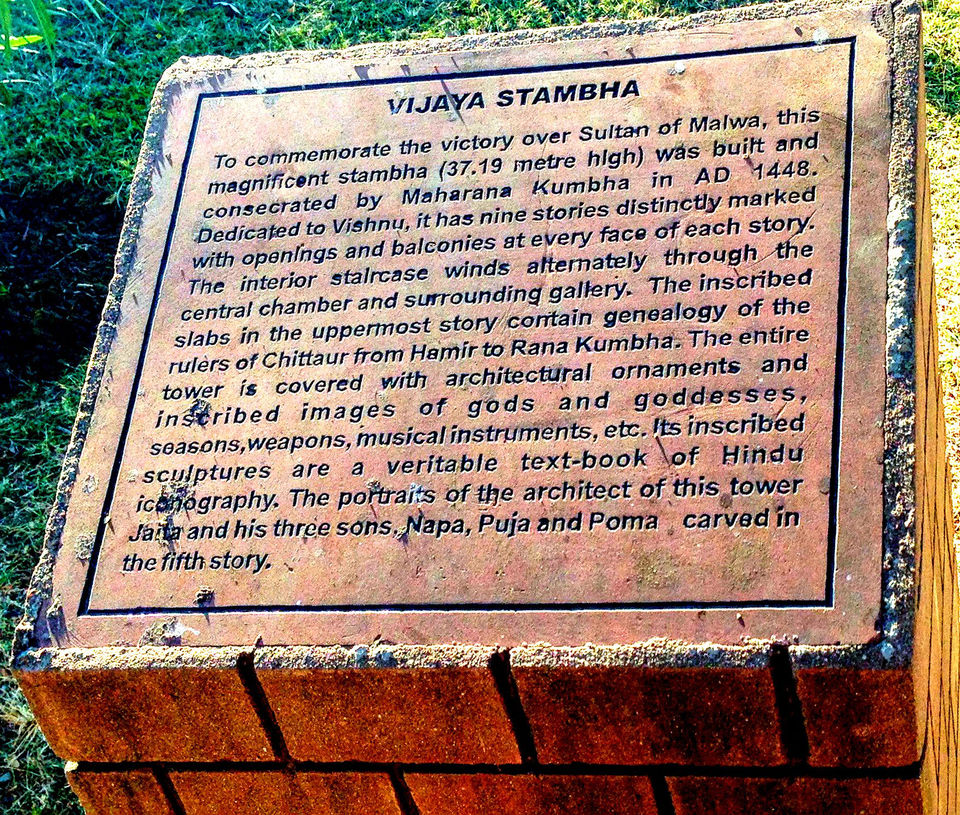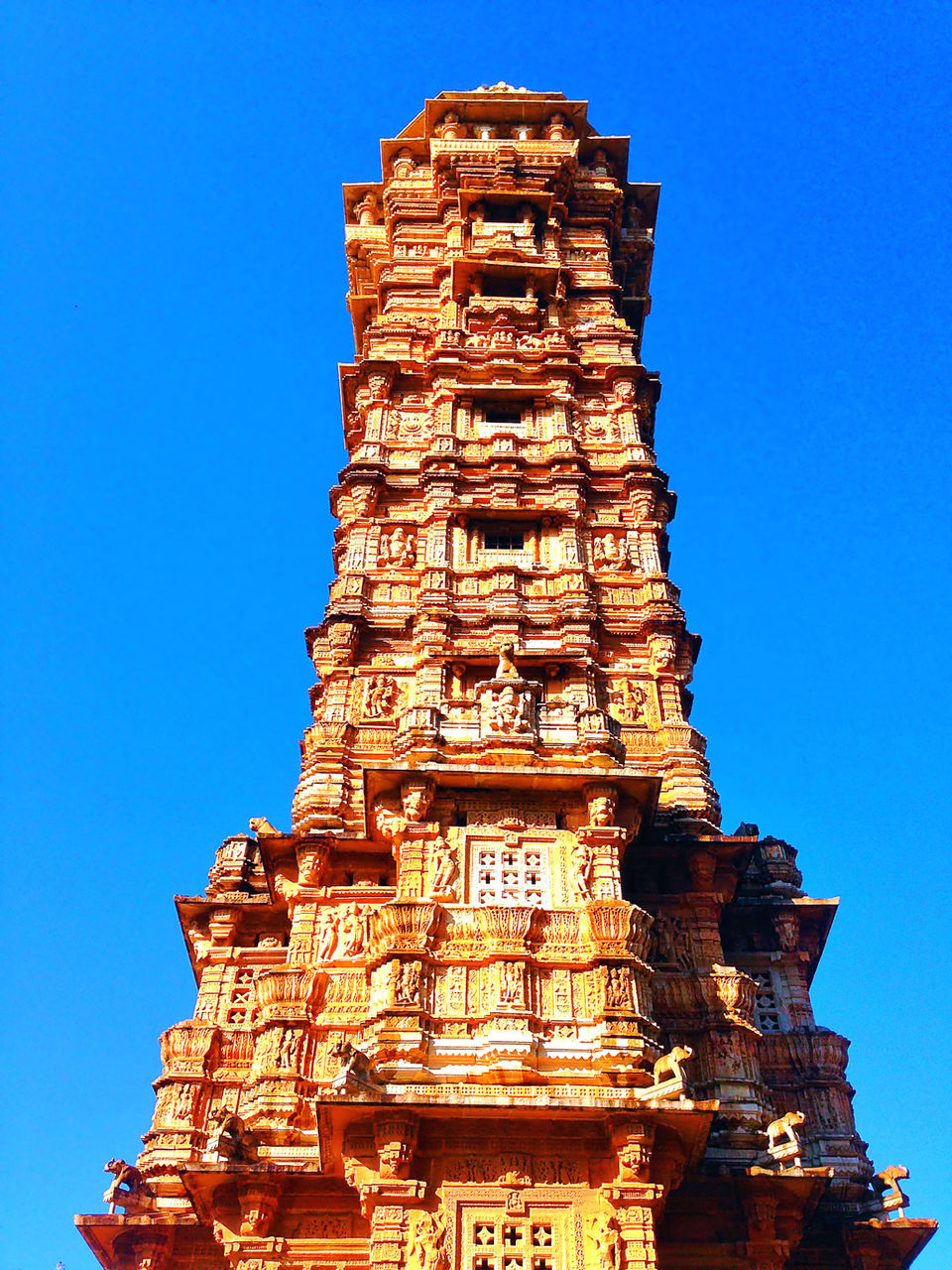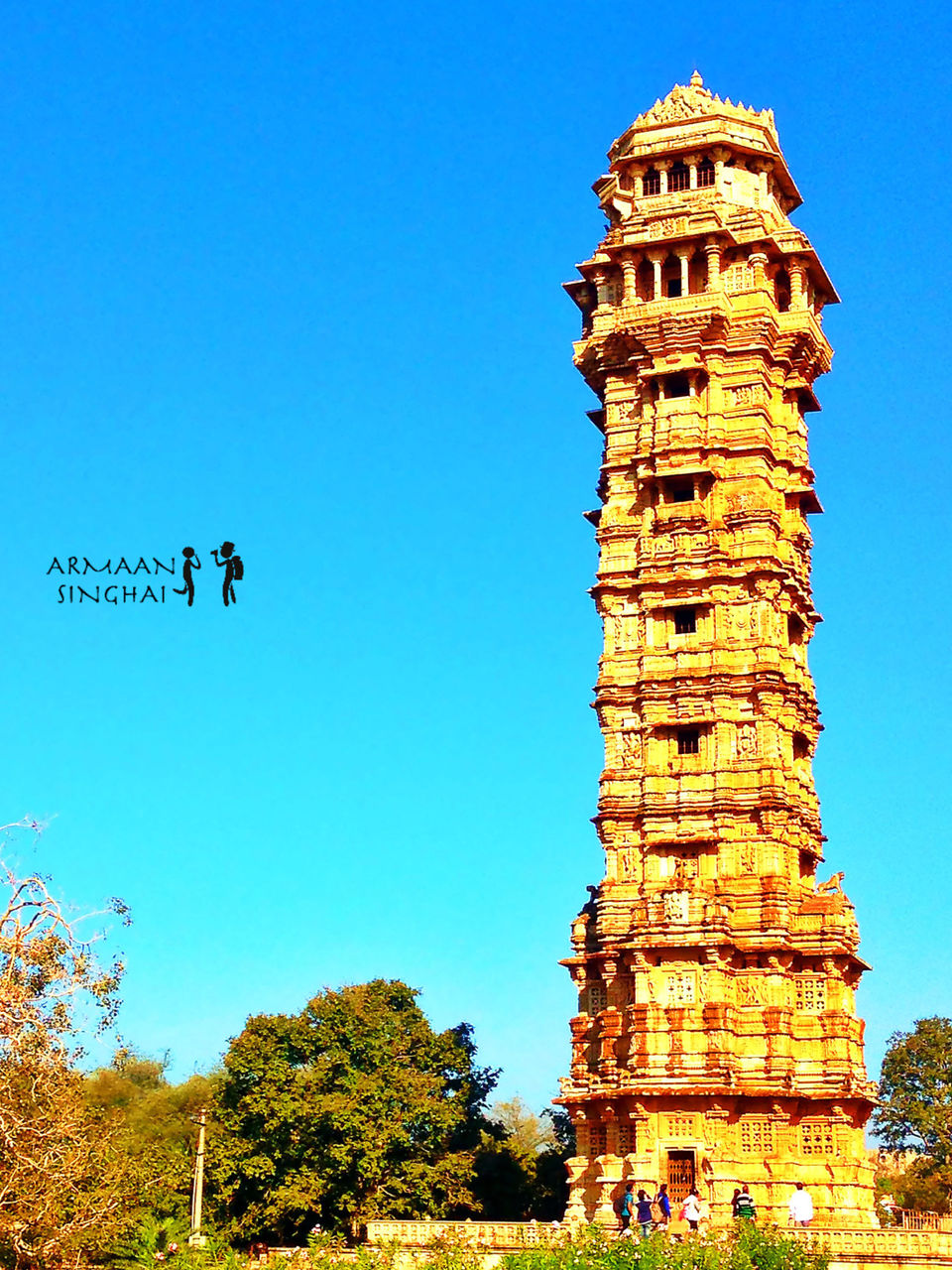 KIRTI-STAMBH (TOWER OF FAME) -: Built by a Jain merchant, dedicated to 'Adinath Tirthankar' (1st Tirthankar of Jains), this is a six-story building which is 22 meters (72 ft) high, this building looks similarly like 'Vijay-stambh'.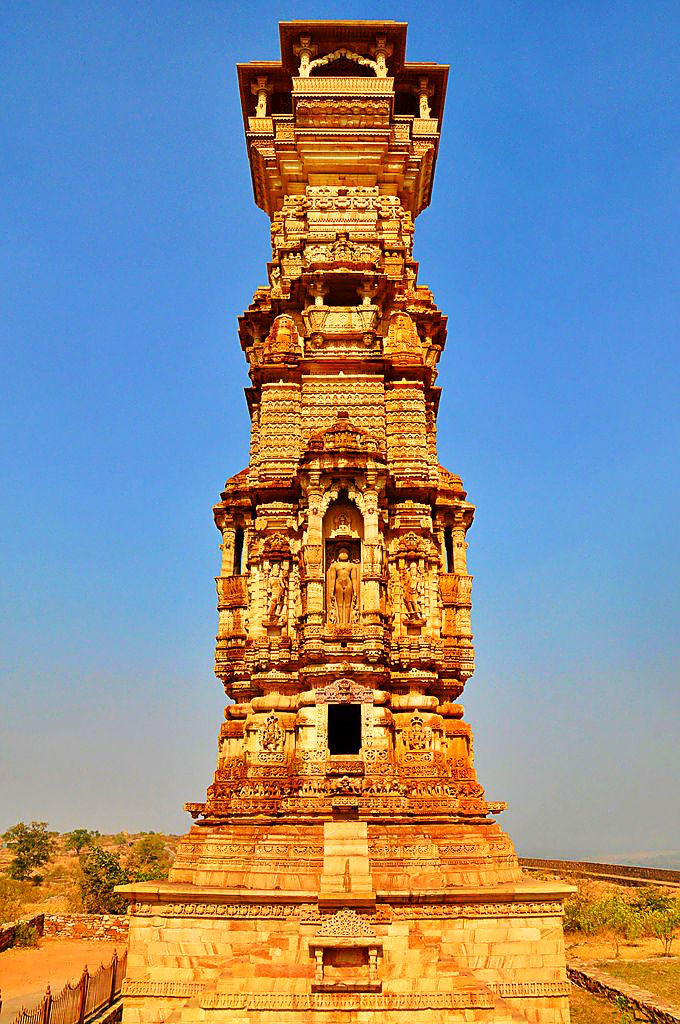 RANA KUMBHA PALACE -: The oldest monument in the fort, Meera bai lived in this Palace, also the place where Rani Padmini commits Jauhar (consigned herself to the funeral pyre) and the birth place of 'Maharana Udai Singh' the founder of Udaipur city, the popular folk lore linked to his birth that his maid 'Panna dai' saved him from the traitor general of Mewar 'Banbir' by substituting her son in place of 'Maharana Udai' she put the prince in basket and hide the basket, the palace included elephant and horses stables and a temple of lord Shiva, but the entry in Palace is closed till 2018 due to maintenance work underway.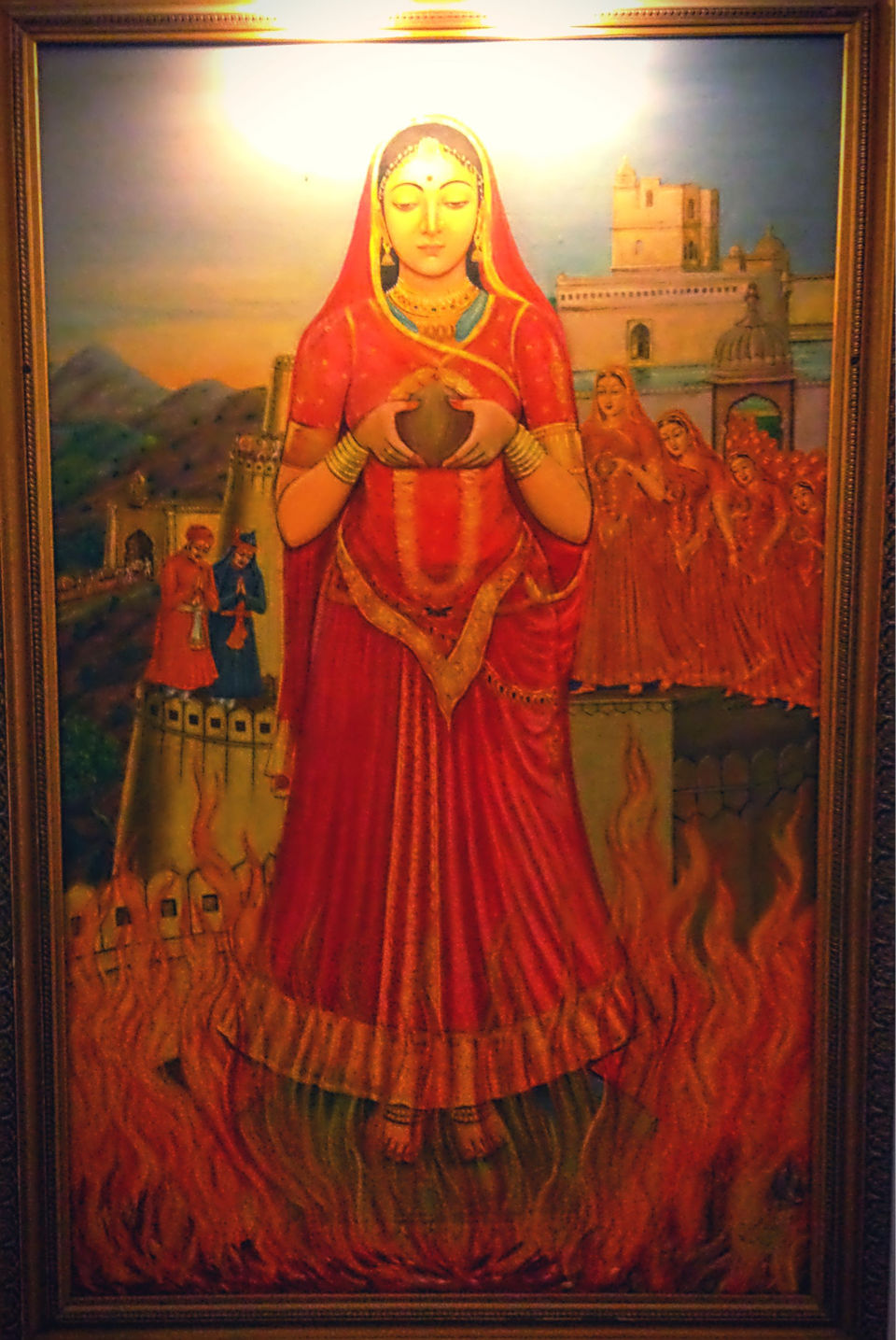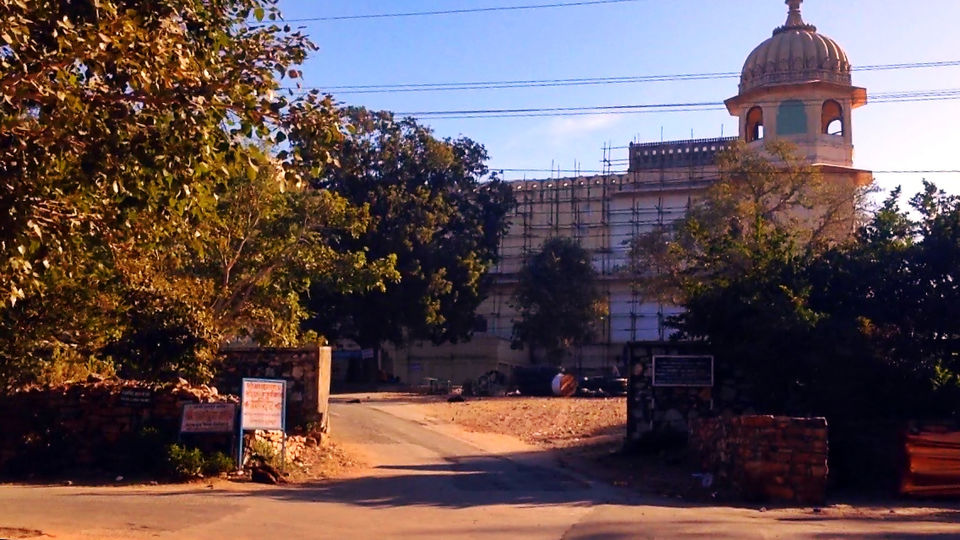 GAUMUKH RESERVOIR -: A spring feed the tanks from a carved cow's mouth, the pool was the main source of water.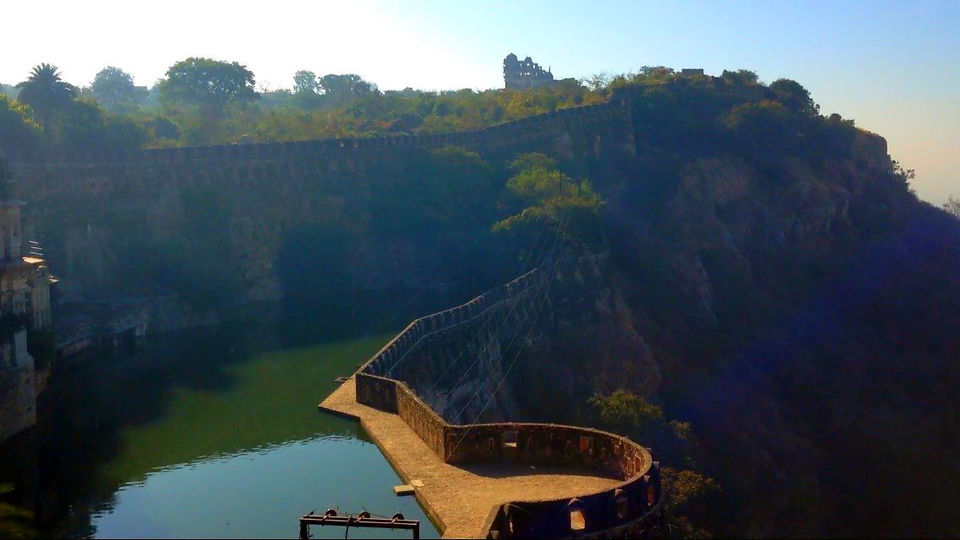 PADMINI PALACE -: Surrounded by water a three-story building where the Rani Padmini lived, it's a place where Alauddin was permitted to glimpse the mirror image of Rani Padmini.
SAMADHISVARA TEMPLE -: Dedicated to lord Shiva, this temple was built by 'Bhoj Parmara' in the middle of 11th century, the colossal image of trinity lord Brahma, Vishnu, and Shiva is enshrined in the sanctum, the temple is built in Indo-Aryan architectural style, there were many temples in the fort premises but all are ruined by the Muslim rulers remains of these temples are still here.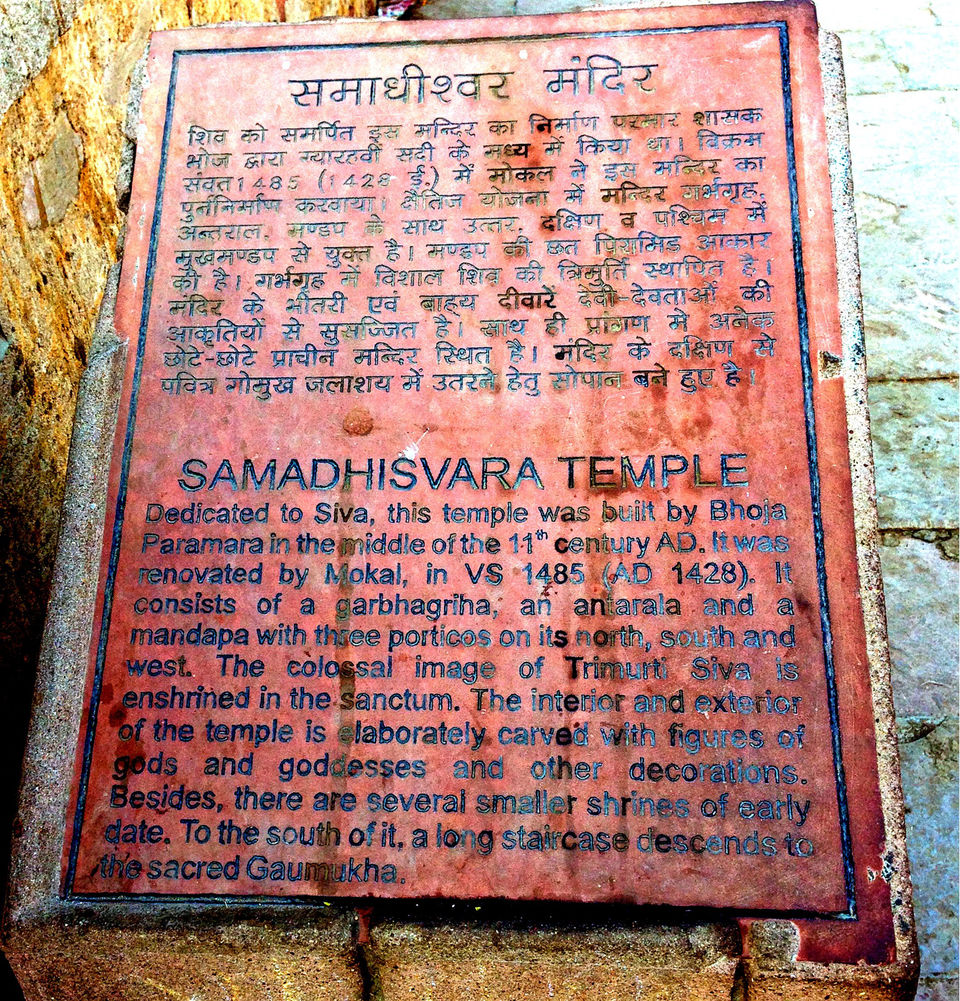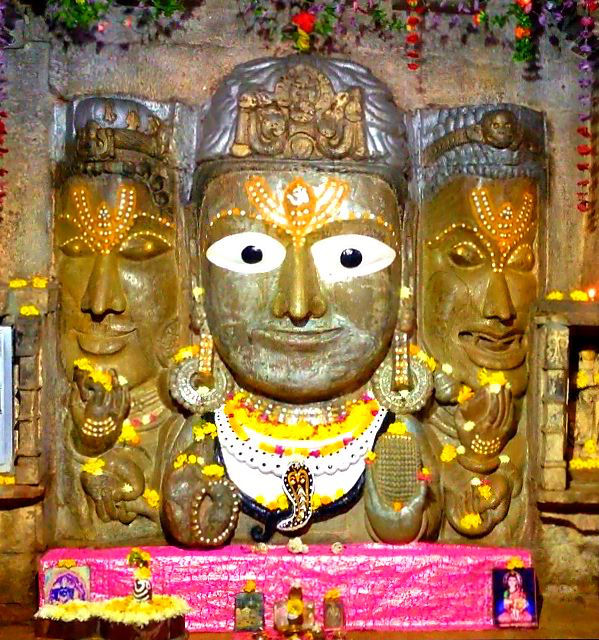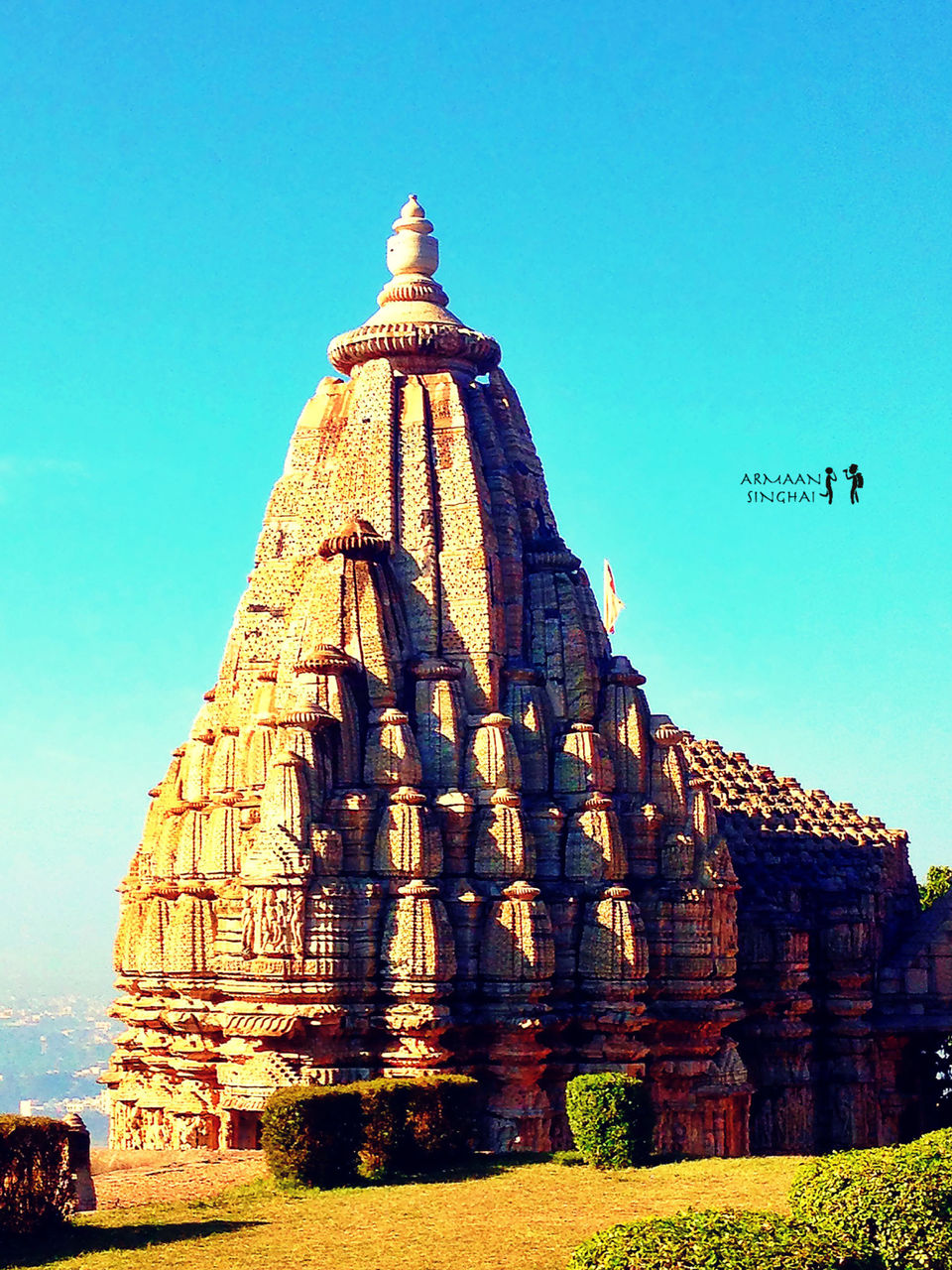 JAUHAR KUND -: Next to the temple is Jauhar Kund, the place where 16000 women's commit Jauhar (consigned to the funeral pyre)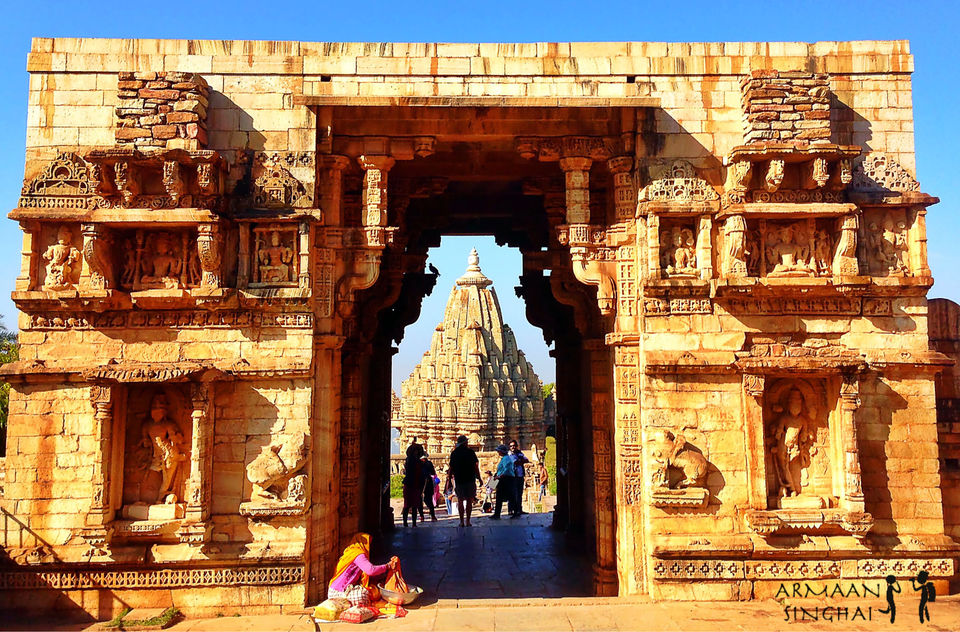 SHOPPING -:
There are some famous products which only manufactures in Chittorgarh which you should definitely buy, such as sarees which are made of Bamboo pulp, Sandalwood, Zinc, Custard apple seeds, and Rajai which is made of 100 gm cotton, these products are good and affordable too.
HOW TO REACH -:
Chittorgarh is well connected by, Railways and Roadways from Udaipur- 110 km, Ajmer- 200 km, Jaipur- 300 km, nearest Airport is Udaipur.
Best time for travel- August to February
ADDITIONAL TIPS -:
A day is enough to wander Chittorgarh, from Railway station or Bus stand auto-rikshaw charges about 100 to 120 Rs to the main gate of Fort and charges about 450 Rs for the whole visit of Fort.
The official guide charges about 750 to 1000 Rs, the local guide provides the same information in 50 to 100 Rs you can find them outside the monuments or you can ask from your auto-rikshaw driver he can give you the information.
For any other query related to the fort, there is an office of Archaeological survey of India in front of Railway station main gate.
TOURIST INFORMATION CENTRE -:
Tourist reception centre, Janta Awas griha, phone- 01472-241089
Rajasthan tourism official website -: http://tourism.rajasthan.gov.in