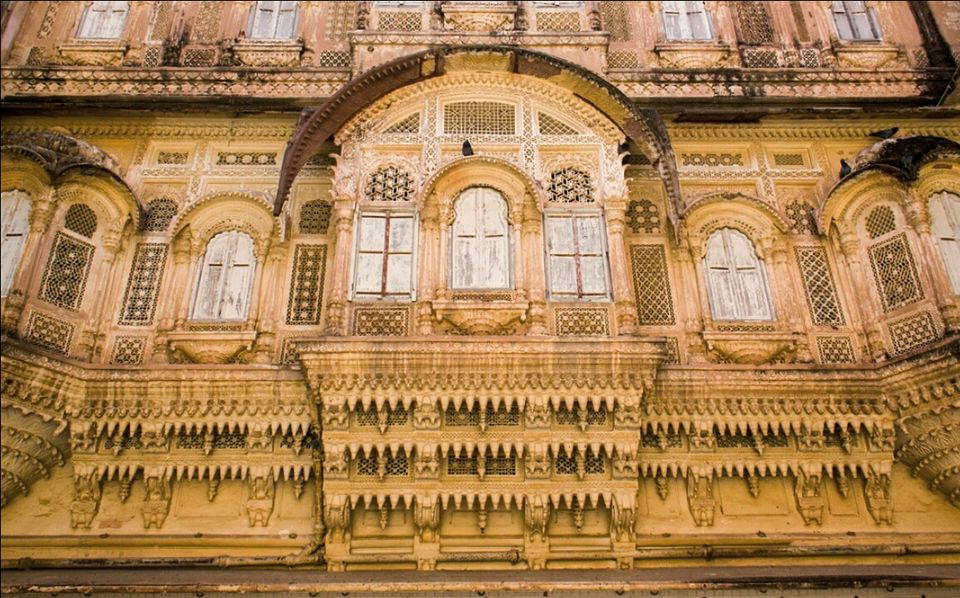 I went on a Photography trip to the twin cities of Jaisalmer and Jodhpur organised by the Photographers.of.India, and came back with some of my best pictures clicked till date. The subjects we covered were Silhouettes, Portraits and Street Photography.
We reached Jaisalmer on a hot blazing afternoon and our quest for dunes and a perfect sunset took us to Sam Sand dunes. We rocked on camel backs, going up and down the dunes into the desert. We reached at the time of sunset and took our positions to shoot. Soon the camels tiptoed into our frames led by their masters. What we shot were some picture-perfect silhouettes as the sun went down.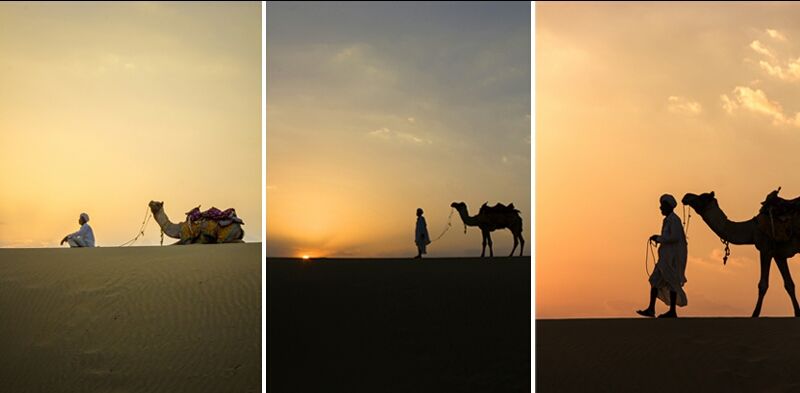 The next day we went to the magnificent Jaisalmer Fort; Satyajit Ray had aptly called it the Shonar Kella. As we entered the golden fort, we met a bunch of Rajasthani women selling antique jewelry, we struck up a conversation with them and also clicked a few gorgeous portraits.
We came across a few more interesting people; a little boy and his father who sing folk songs to make a living. The kid was clearly tired and would have probably dozed off if his father didn't prod him to keep singing. Then there was this little girl who walked on a tight rope and did acrobats as her mother gave her the instructions.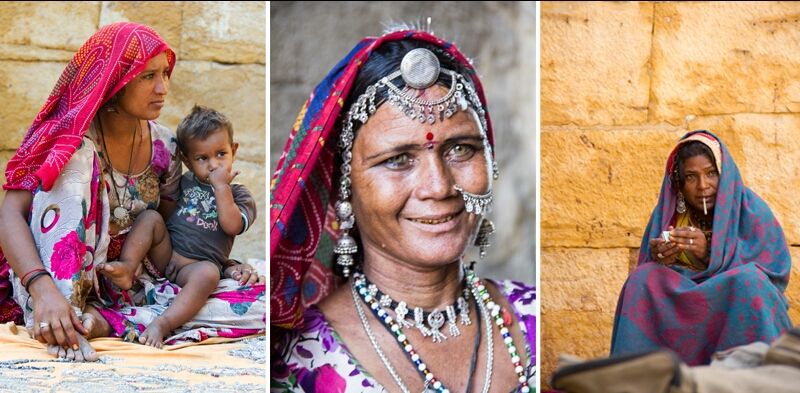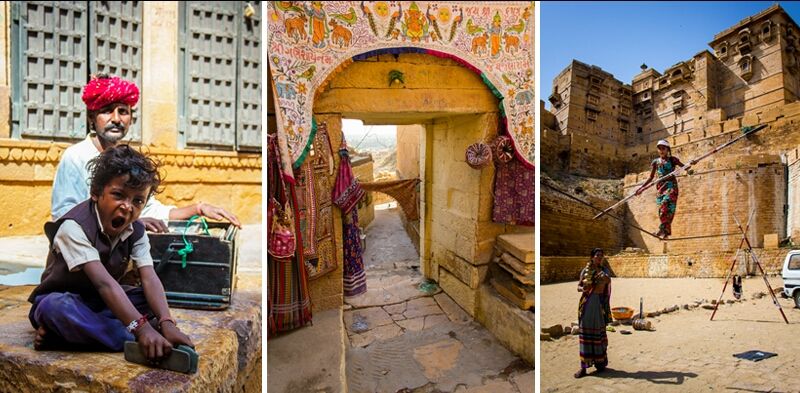 In the afternoon we left for Jodhpur and reached late at night. The night was spent learning Light painting.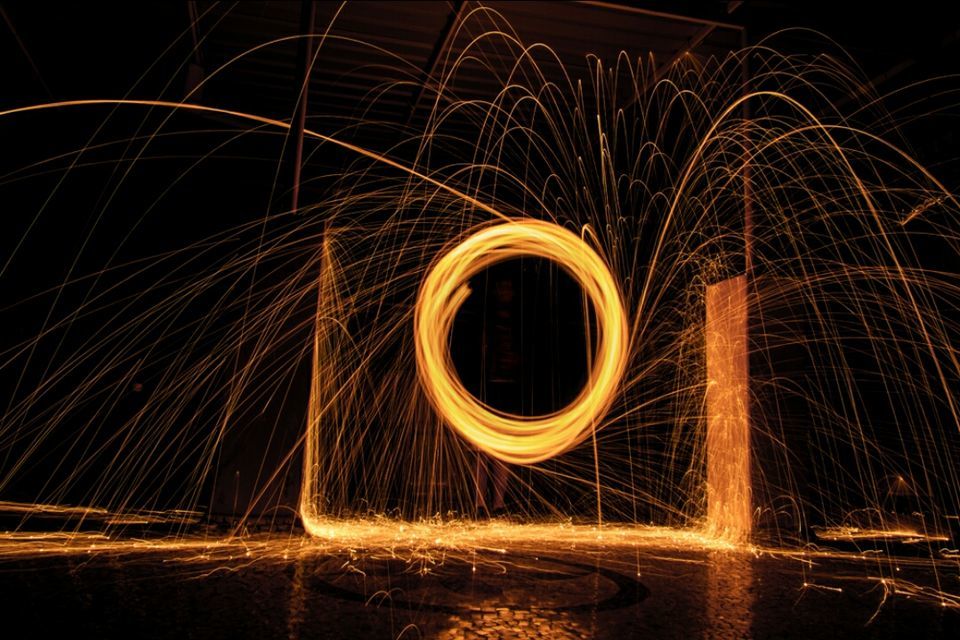 The next day was reserved for Mehrangarh Fort and street photography in the city. After being mesmerised by the beauty and heritage of the fort, we set out to click pictures of the blue city.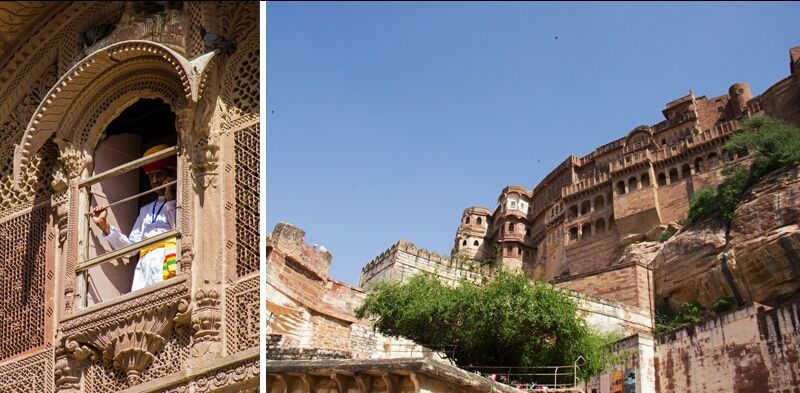 The best thing about Street Photography is you meet so many people, learn about their lifestyle and get a sneak peek into their daily lives. The 3 day trip came to an end in Jaipur where we gorged on the local food and lassi. And as I look at the pictures in my camera, I can't wait to go on my next photography trip!