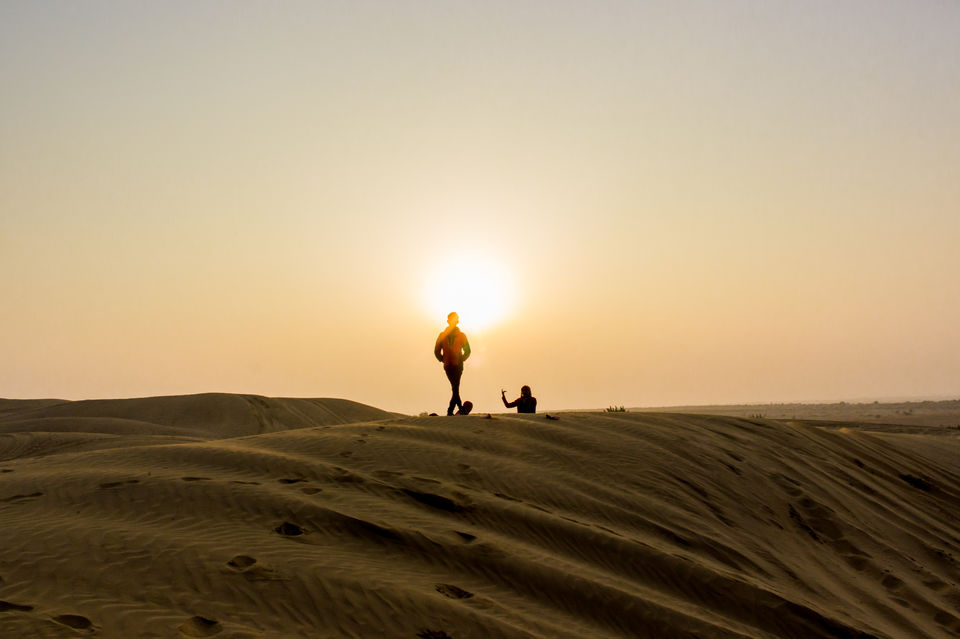 One thinks of rustic heat and sultry temperature when you speak of Rajasthan. With an average temperature of four degree Celsius, mixed emotions cropped in as I set foot on the royal Rajputana land on a winter morning. Unfamiliarity, happiness or a satisfaction –I don't know which emotion dominated but I was sure that my camera is going to love me to the moon and back. It was time to dream, discover and explore.
Starting off our journey from Bikaner as eleven member group, the road trip from Bikaner to Jaisalmer was an awe obviously for two reasons –one, the excitement levels are at the peak during the beginning of the journey and two, it is not very often that one gets to visit such exquisitely exotic places that are vibrantly ethnic. Bada Bagh, a favorite place for Indian filmmakers where films like Hum Dil De Chuke Sanam, Rangeela and Rhythm (Tamil) were shot, contains the cenotaphs of Maharajas. Lodhruva has an ancient Jain temple that is an exemplar sight of wondrous architecture.
The drive from Lodhruva to the sand dunes gave a jittery high. As Henry Miller says, 'one's destination is never a place but a new way of seeing things', the travel made everything seem smaller. The Sudden rush of excitement, an unexplained peace, a moment of contentment and a tension to capture a picture perfect frame –everything seemed beautiful. The jeep rides into the desert was an opportunity for the driver to show off his skills. The jeep flew to the deep inside the desert. As I disembark, I was welcomed by vast, infinite sand dunes that seemed to have come from nowhere. As the day was being wrapped up, the sight of a beautiful golden sun caressing the desert was the moment I wished I had the power to stop time. I listened to the soft yet a noticeable rhythm of the wind slowly falling in love with the kingdom of sand. Infinity above my head and nothing but sands to talk to, the sands gave a convincing reason why solitude is beautiful.
The travel to the rest of the Rajasthan –Jodhpur, Pushkar and Bikaner was typical with palace and temple visits, and a visit to the National Research Centre on Camel, Bikaner. En route, lush yellow and green mustard fields accompanied us in an empty, traffic –free highway. Upon visiting the National Research Centre on Camel, Bikaner, I learnt that a typical newborn camel weighs around 200 kilograms. The camels demonstrated an extreme sense of discipline, right from coming back from the grazing site to drinking water in their respectively allotted water pits and to going back to their home sheds.
Of course I brought back with me hundreds of photographs and priceless moments of serendipity that took my breath away, but most importantly, I realized as you see the world around you, you also travel an equal distance into the world within you.
Places I stayed in:
Jodhpur - AR Excellency
Jaisalmer - Hotel Jeet Mahal