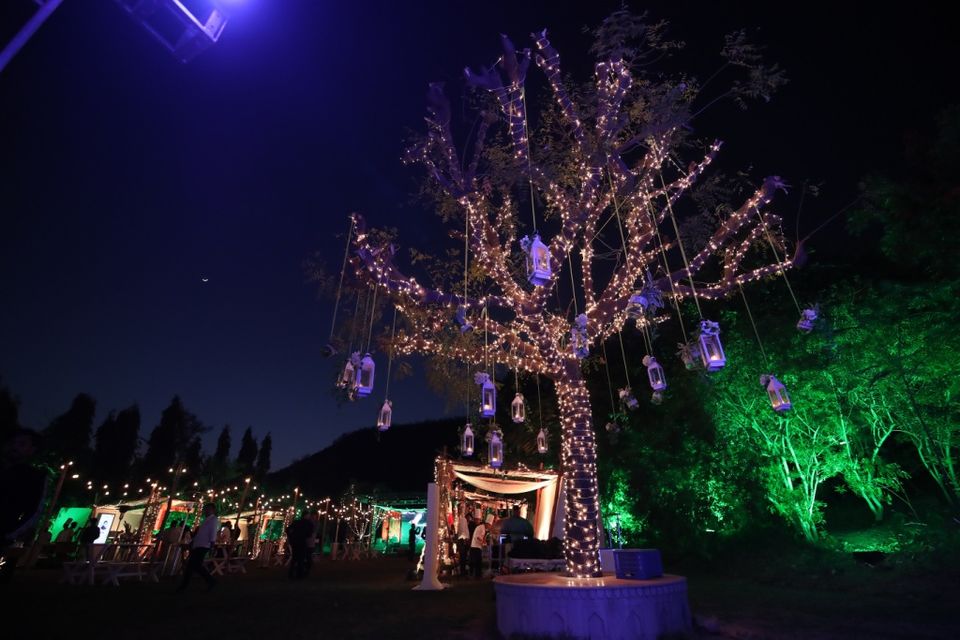 Food festivals have become all the rage but in trying to provide for an ambiance especially in Delhi, they are losing out on the thing that actually defines them: Food. Recently I visited the Gourmet Getaway in the pink city and it absolutely blew me away. Stellar ambiance combined with food from all over the globe in a majestic royal setting, this is one festival that every traveler to should be visiting. For Delhiites, this is one weekend getaway that should feature on your coming calendar.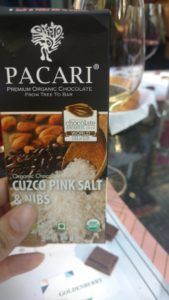 A brainchild of Mr. Dushyant Singh who has been running a successful catering company All Spice Catering Co. along with a multi-cuisine restaurant On The House(recently awarded the Times Food Guide Best Restaurant in the city), the Gourmet Getaway is about bringing lesser know cuisines to Jaipur. The first thing that whets your appetite is a cycling tour around the Pink City. Although Jaipur is an oft-explored destination for tourists, a cycling tour allows you a view of Jaipur, that you wouldn't have imagined in your dreams. Not being a regular fitness freak, I was already panting atop my bike when I pedaled into the roundabout having the Albert Hall/Central Museum. Just as I drew to a stop, a flock of pigeons flew out. We ended off the trip with a stopover to try out the famous Pyaaz Kachori of Jaipur.
The Gourmet Getaway started off with a Pizza making session at Dushyant's lovely restaurant. Chef Antonio Scirocco who has a Pizza oven making company, in Auroville, Puducherry makes up some typical Italian oven fired pizza. The Margherita, who draws its name from Queen Margherita of Italy who was gifted this pizza by a baker might be one of the simplest pizzas around, but it is definitely my favorite. Chef Scirocco spins out the Pizza in the typical manners of the pizzaiolo before landing it in the oven. The Italian oven burns at a temperature of 400°c and the pizza is usually kept in the oven for about 90-120 seconds. Not only the Margherita, we also get to try out the Pesto and Prosciutto pizza.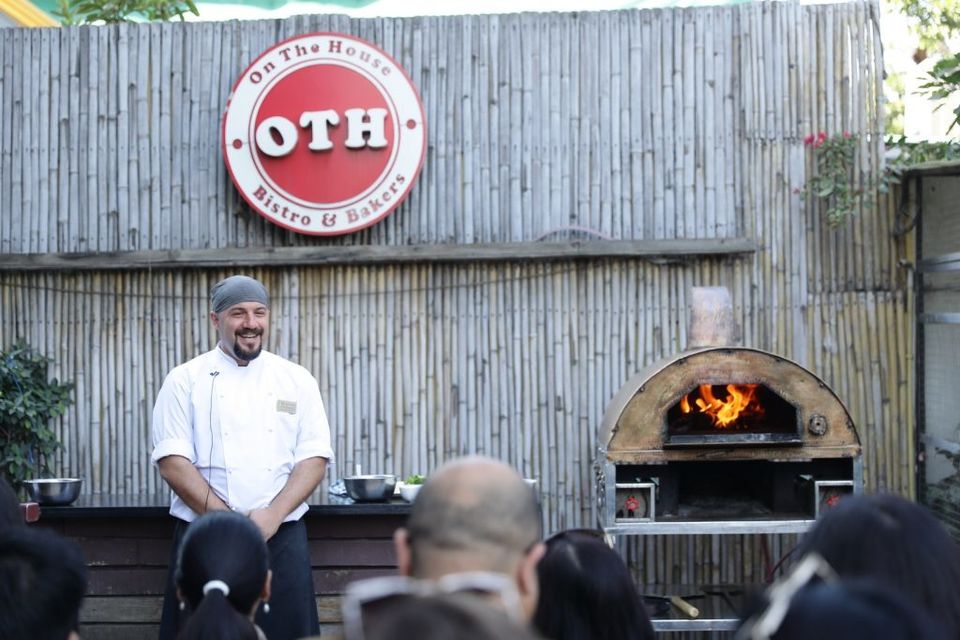 The next event is at Meraaki Kitchen, a vegetarian South East Asian restaurant. The lawns of the restaurant are one of the most endearing and romantic ones in all of Jaipur. We sit outside to enjoy a session of wine and chocolate pairing. Although I have attended quite a few of such pairings, it's the interesting chocolate that has me floored. Pacari is a new chocolate brand which bases its product on cocoa beans from Ecuador and has some really interesting flavors: Passion Fruit, Rose, Chili and even coffee. Chef Barbara Jakuskonek combines it with a slew of wines from Jacobs Creek as we taste some wonderful combinations. Pacari also has some really eccentric ones that you should definitely try out: Cuzco Pink Salt and Nibs and an 85% cocoa is something that you should definitely try out.
But the crowning feature of the Gourmet Getaway was the Sundowner at Nand Mahal. A 200-year-old shikar lodge built on top of a small hill played host to our evening as I got myself a glass of wine and wandered over the nooks and corners of the fort. Let's get down to some of the food now: the Gourmet Getaway features a plethora of stalls which features food from all over the planet. Chef William Milsted from Denmark presents some Nordic-fication. He's created some roasted Cabbage with a Coriander Oil and Cauliflower with Olives and Almonds. Not only do I get to try out some of the decadent Maantu at the Afghani stall of Chef Enayat Safi, I also find a Post Bora at Chef Burman's Taste of Howrah. A staple found in the Bengali homes, she also has cooked up some decadent prawns. The Indian stall also threw up some surprises with some Nitrogen spheres dusted with a dash of burnt onions.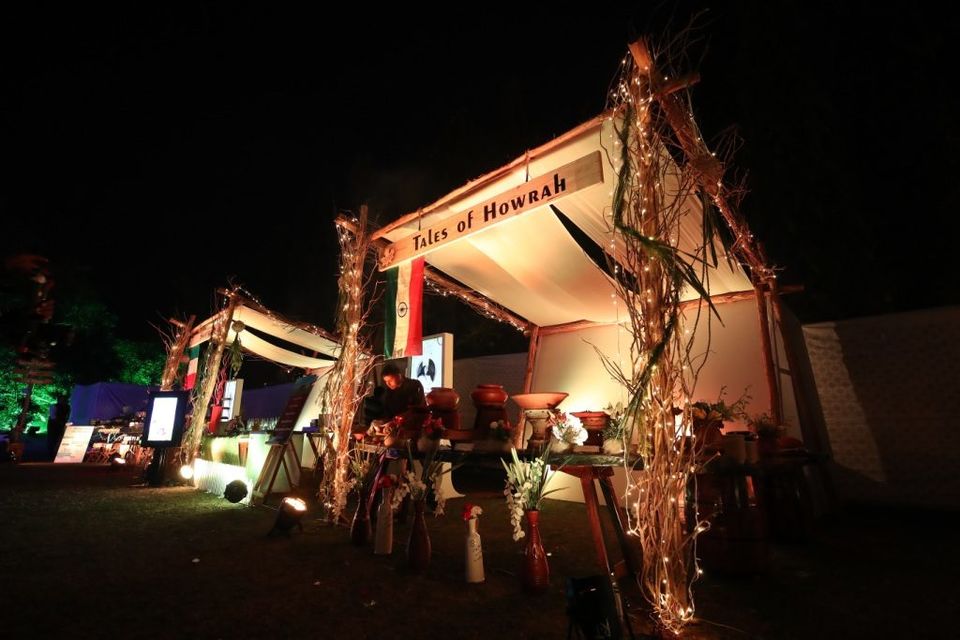 The food is not the only thing that makes Gourmet Getaway so enthralling. The combination with some soft Rock by Shadows and Light India in a regale setting made it so. The second edition of the Gourmet Getaway was a magnanimous event that you might now want to miss out next year.
Frequent Searches Leading To This Page:-
honeymoon destination near Jaipur, jaipur trip in december, jaipur 3 nights itinerary, jaisalmer rajasthan honeymoon package, rajasthan honeymoon package price, Delhi honeymoon packages, Jaipur pushkar itinerary