In an assiduous attempt to trace Canada's culinary contribution to the world, APEKSHA BHATEJA dissects it all—from iconic dishes to gourmet experiences.
If you love food as much as Canadians do, it would be sacrilegious to go back without having a serving or two of these classics.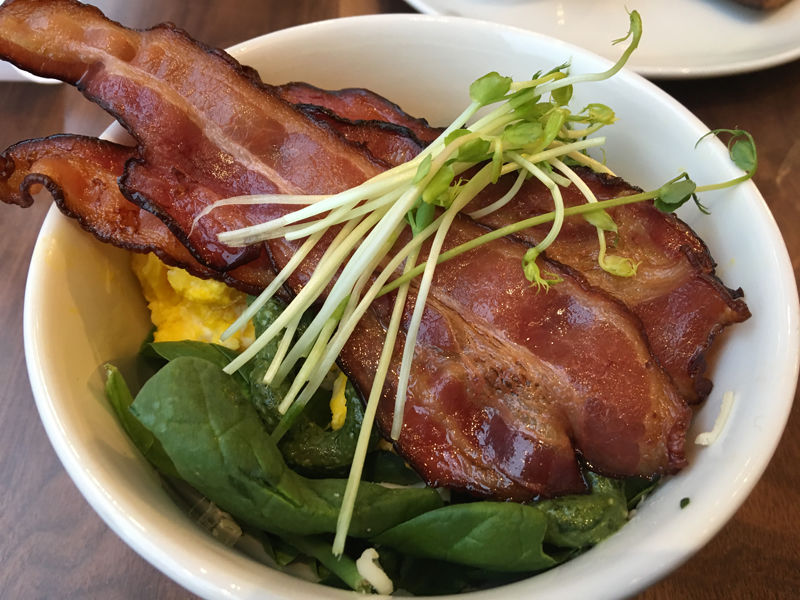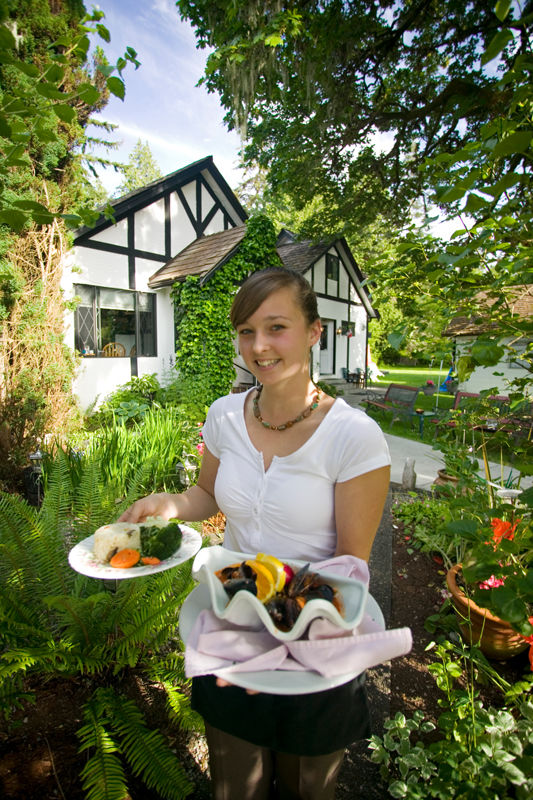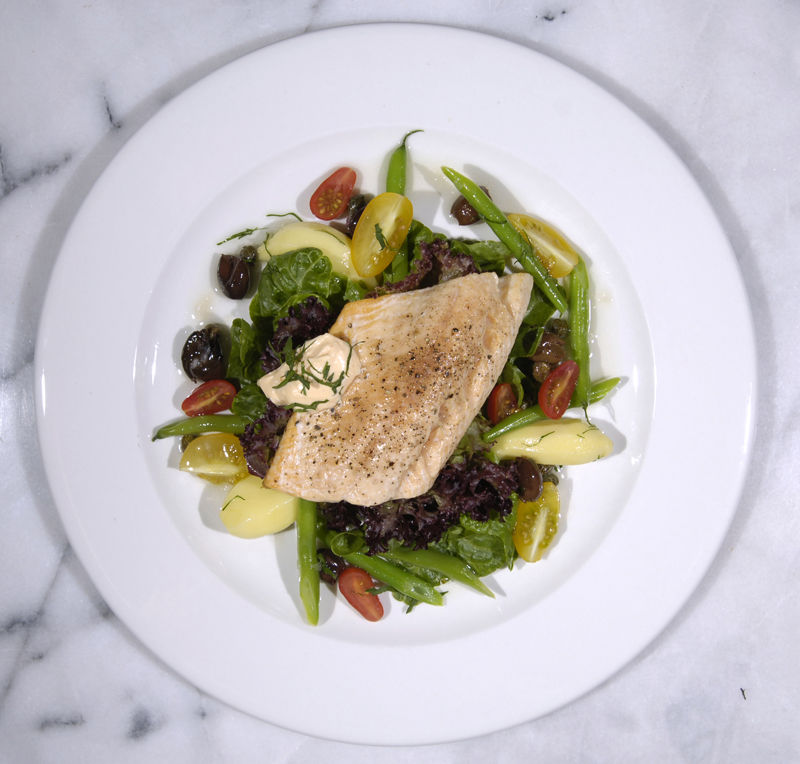 Above: The Arctic Char, with green beans, potatoes, cherry tomatoes, olives, capers, and a spicy aioli.
Poutine: Canada should take a bow for a lot of things—this French- Canadian dish of crispy fries covered with gravy and cheese curds is one of them. Try different varieties of this mess such as poutine pizza, poutine ice cream, or poutine burger.
Bagels: We are not getting into the whole New York bagel versus Montreal bagel debate again. Just know that bagels in the French city are small, crunchy baked goodness with poppy or sesame seed toppings.
Arctic Char: Somewhere between trout and salmon in flavour, you will find this in the aisles of all grocery stories and on the menus of restaurants all across Canada.
Mussels: Did you know that Prince Edward Island produces almost 80 per cent of Canada's mussels? Try steamed mussels in white wine sauce or mussel chowder —these P.E.I. delicacies are all-time favourites.
Smoked Meat Sandwich: Go to the counter of any deli in Montreal (we highly recommend the legendary Schwartz's) and order this cousin of pastrami made with beef brisket. Fatty, medium, or lean smoked meat—your call.
Maple Donut: Where else will you have maple-glazed donuts if not in Canada?
Canadian Bacon: It's just bacon for Canadians. These thin slices of cured pork loin are best had with eggs Benedict or topped on pizzas.
Tourtiere (Quebecois Meat Pie): Nothing says Christmas in Quebec more than this traditional French-Canadian dish. Normally, it is stuffed with finely chopped meat (beef, pork, veal, or game meats), but it has many regional variants across the country.
Saskatoon Berry Pie: You may not have heard of Saskatoon berry, but this wild superfood that looks like blueberry has been picked and eaten by the Aboriginals in Canada for hundreds of years and we are only now realising they make a delicious, fruity pie.
Bannock: Scottish traders brought this light, fry bread to Canada, where the Aboriginals adopted it. You can try bannock burgers or sandwiches at Kekuli Cafe in British Columbia.
Sticky Business
A storage facility in Montreal was robbed of 20,000 litres of maple syrup in August. This isn't the first time though—maple syrup worth US$18 million was stolen from Quebec in the great heist of 2012.
Forget-Me-Not Experiences
There is something to be said about a café that serves dogs (and happily), a restaurant that endorses blind tastings, and a bar that is straight out of Harry Potter.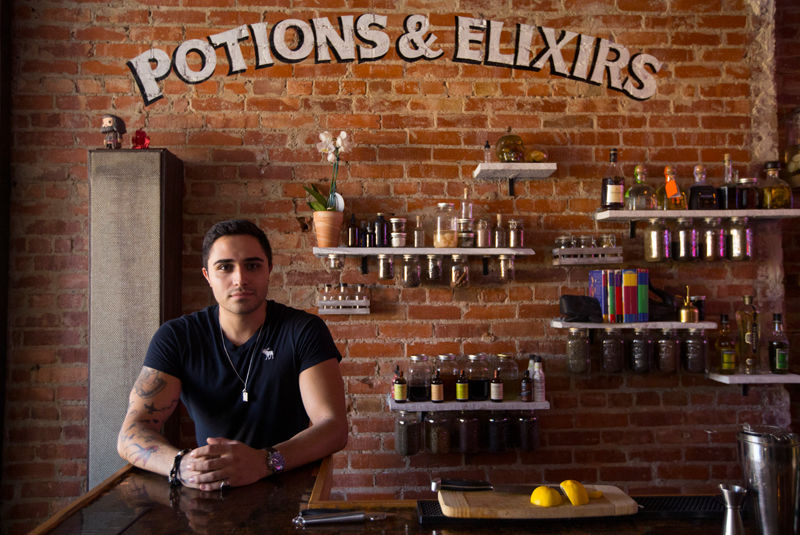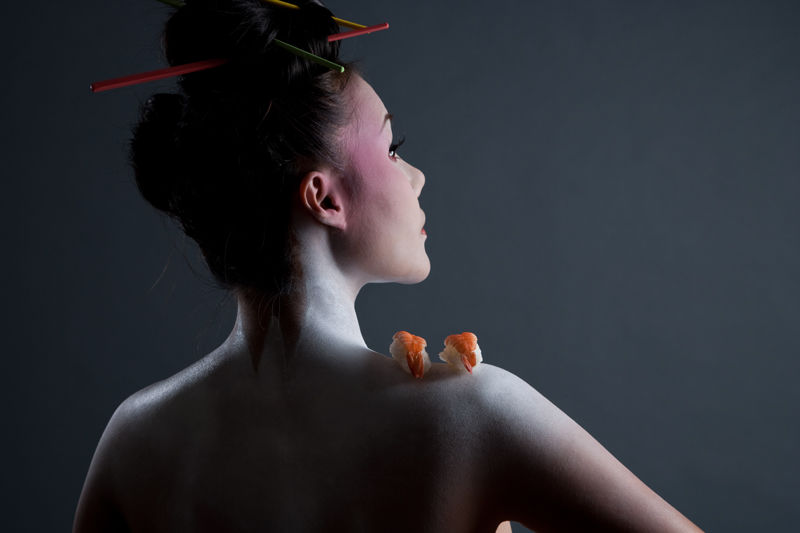 Above: We are not kidding—it's a Japanese practice to serve sushi on naked models and a Toronto-based catering service, Naked Sushi Inc, offers this unconventional experience to clients at their events. Before you gross out, sushi bearers are not totally naked and the food doesn't touch their bodies directly. nakedsushi.ca
When it's game night, book a table at this restaurant that looks straight into the field of the Rogers Centre and have a high-on-energy dinner. Must-try dishes: Canadian beef hamburgers and Game Night Prime Rib. arribarestauranttoronto.com
A three-course meal and a murder mystery? Running since 1987, this interactive dinner theatre lets you play Sherlock as the characters weave a plot and drop clues to aid you solve the crime. mysteriouslyyours.ca
This sensory culinary experience may not be for everyone. It's a blind date—literally—as you eat at this dine-in-thedark restaurant, served by visually impaired staff. Without eyes to guide you, you depend solely on your sense of taste and smell, heightening the experience. Along with regular starters and mains, they have surprise dishes' on the menu that you don't know about until you've had them. onoirtoronto.com
Potterheads will know what the neon sign 'All was well' at this bar means—it's a wizard hangout. Sip potions at this Harry Potter-themed pub such as the Gin Weasley and order Forbidden Forest (artisanal greens with arugula goat cheese and buttermilk shallots). thelockhart.ca
A hoedown in Vancouver's first country bar will be a night to remember—indoor bocce courts and 999 more games, live bands, bull riding, and great bourbon. thebourbon.ca
Sci-fi geeks and board game lovers swarm this bar, where Han Solo is part of the décor and only sci-fi and fantasy movies are played on televisions. Pick a game\ or a book from their huge collection and sip on a locally-brewed beer—this place is your fantasy. stormcrowalehouse.com
Every night, the menu changes at this part- Parisian dinner-theatre and part New York cabaret. But what attracts locals is its live performances—jazz, salsa, flamenco—that are reason enough to hit the dance floor. lebalcon.ca
A café that doesn't just welcome dogs but also gives them homemade treats to munch on while you have your coffee. You can also attend workshops on cooking for your canine buddy. ledoggycafe.com
An Oriental-themed restaurant, it offers traditional North- African cuisine and a dance show. couscoussiere.ca
An indoor surfing centre that provides three waves for different levels of surfers. Non-surfers can admire the view from the restaurant while sipping cold beer and enjoying \ tropical dishes. oasissurf.com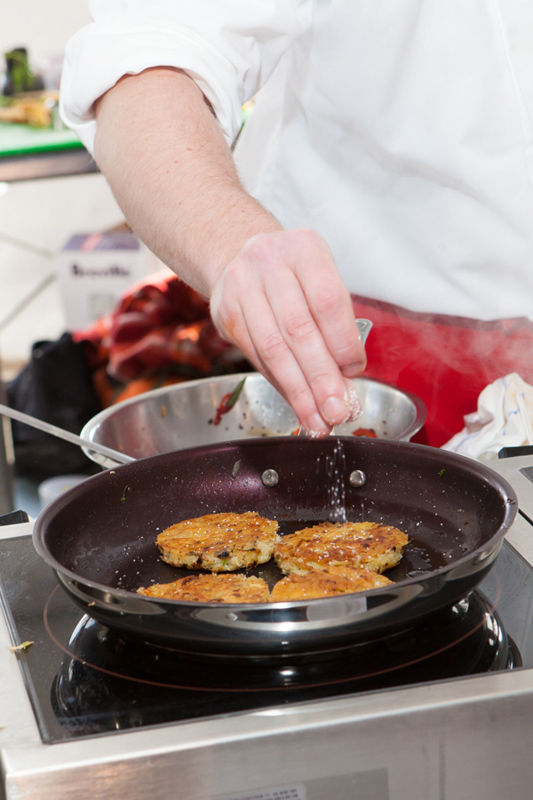 Make A Trip Of It
It's a two hour drive from to Eigensinn Farm, in the middle of nowhere and you need to carry your own bottle, but locals have been raving about Michael Stadtländer's eight-course dinner (it lasts three hours!). A well-known chef, Michael welcomes people into his home and prepares Northern European dishes using organic ingredients. His farm has vegetable gardens, livestock, bee hives, and he produces his own maple syrup. You may have to wait for weeks to get a reservation, but this dinner is an event you can't miss. Stay at the nearby Mad Maple Country Inn (madmaple.ca) and enjoy a short getaway.
A Culinary Journey
These gastronomic routes in Canada are best covered on empty stomachs.
SIGN UP!
Holland College offers halfday and full-day culinary bootcamps for kids and adults. Learn to cook Asian food, bake pastries, or elevate your skills with an advanced cooking class. Till September 30; hollandcollege.com
Stratford Chocolate Trail, Ontario: For $25 (plus taxes), you can get a voucher for a self-guided tour that takes you to chocolate retailers and restaurants. On this trail, you can choose six stop, taste sweet treats, and speak to chocolatiers and restaurant owners. Think chocolate mint tea, dark\ chocolate balsamic vinegar, chocolate martini, and lots of cocoa. visitstratford.ca
A Foodie's Tour Of Little Italy, Montreal: On Saturdays, this two-anda- half-hour tour explores Little Italy with the sense of taste. Begin at Jean- Talon Market, one of the oldest public markets in Montreal, and continue the trail as your guide gives you tidbits about the history of Montreal's Italians. Along the way, you'll get to taste specialties such as pemmican, wild meat sausage, and cannoli at local restaurants. CA$59; montrealfoodtours.com
Granville Island Market Tour, Vancouver: Let loose a foodie in the Granville Island Market and he'll have no idea where to start. This two-hour guided tour will come in handy then. It leads you from food shops to artisans to cafes; 20 tastings in all including meats, cheeses, donuts, breads, and wines. $49.99 upwards; foodietours.ca
Finer Thins Dinner Tour, Whistler: This three-hour food tour takes you to four of Whistler's finest restaurants. It starts with an amuse bouche and 15,000-bottle wine cellar tour at Bearfoot Bistro; next is Cajun crusted blackened Ahi tuna and beef tenderloin at Hy's Steakhouse; salmon or veal with signature pasta at Quattro; and the the last stop, Firerock Lounge for artisan cheese. Wine pairings available; $114.99 upwards; whistlertastingtours.com
Snacks and More: You'll find these treats in homes of many Canadians. BeaverTails Shaped like a beaver's tail, this is a fried dough pastry created by the eponymous brand. President Obama, Hilary Clinton, and Bryan Adams are fans of this Canadian pastry chain. Jos Louis This chocolate coated sponge cake with vanilla filling by Vachon is a packaged treat. Timbits These bite-sized donuts sold by Tim Hortons are perfect snacks. Ketchup Chips Ketchup-flavoured chips are a big thing in Canada—Lay's, No Name, and Old Dutch have their versions. Dare Maple Leaf Cookies A maple-shaped cream cookie, anyone? Red Rose Tea Red Rose is a Canadian brand brewing that perfect cup since 1894.
Oxford County Cheese Trail, Ontario: Oxford County is the dairy capital of Canada and produces 1.14 billion glasses of milk annually. There may not be 98 cheese factories here anymore (in the 1800s, there were), but it still has a lot of cheese. On this free, self guided trail, there are 20 stops including local cheese makers, restaurants, art galleries, and museums that you can browse at your own pace. tourismoxford.ca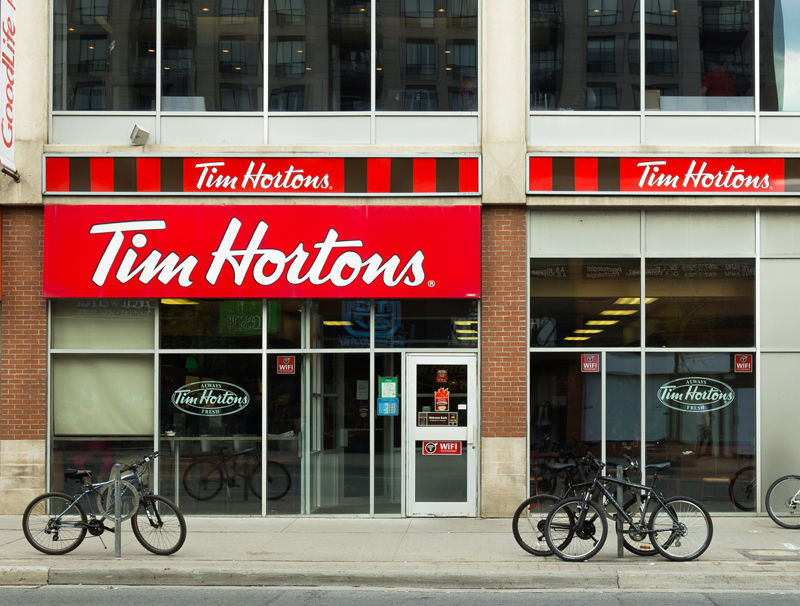 Sucrerie De La Montagne, Quebec: A sugar shack in the midst of 12-acre forest, Sucrerie de la Montagne offers guided tour of the maple syrup-making facilities all year long. You can celebrate special occasions here or book a cabin for the night— they have menus and activities for each season.