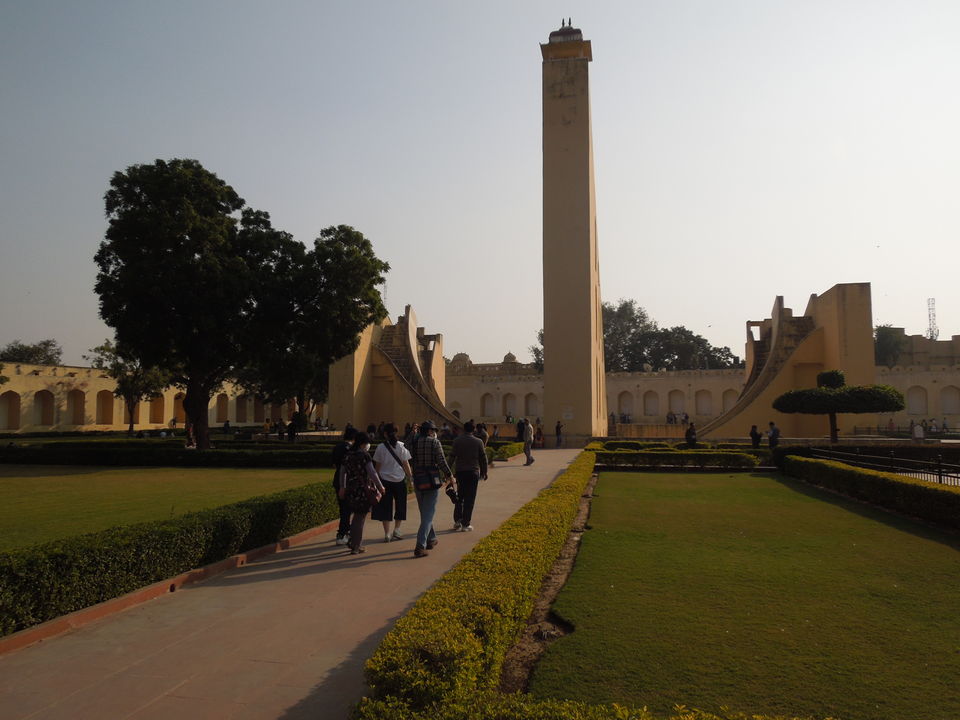 Location: Jaipur
Distance from Delhi: 282 KM
On 1st Jan, 2016, I took a road-trip to Jaipur.

Rajasthan's tourism flourishes in the winter months. Mostly the Delhi crowd flocks to this state which is pretty active culture wise.
We reached Jaipur about 11:30 AM after a 5 hour drive from Delhi.
Hotel Golden Manor
We made the booking via MMT. The rooms were made available to us instantly and were tidy. No complaints from the management.
2 rooms for 5 Adults cost us: Rs 3,111/- (1 Night)
Room Category: Club Room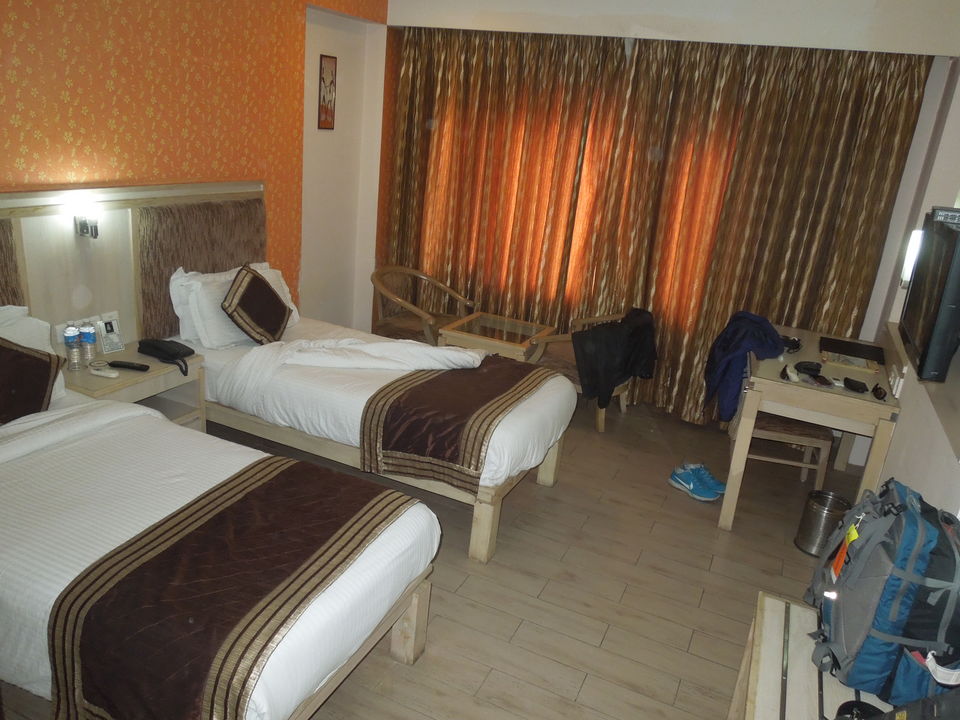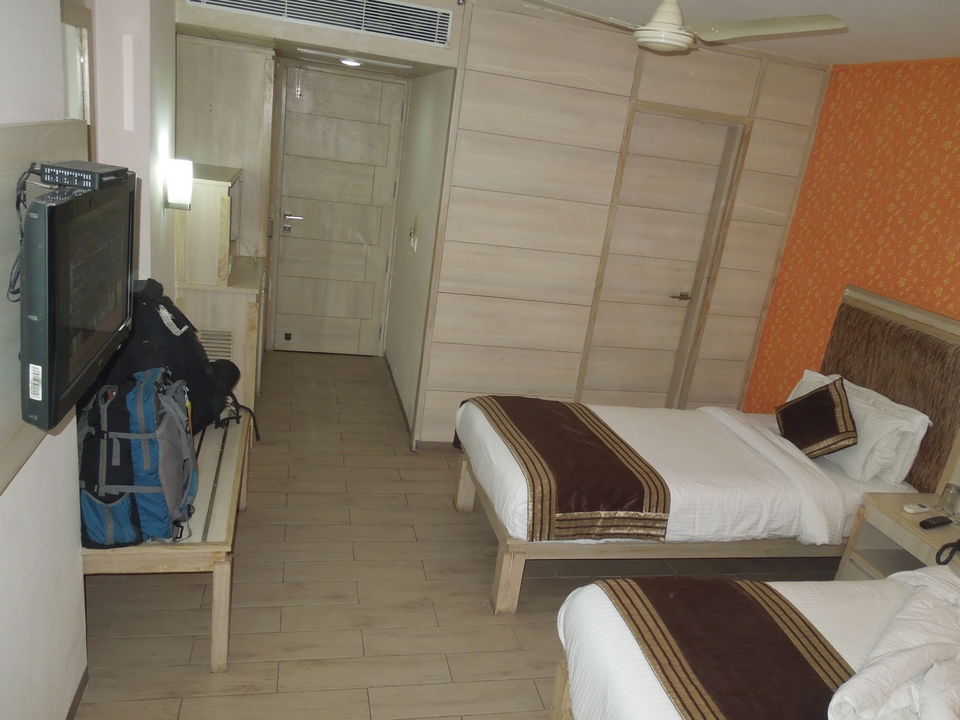 After having lunch, we headed straight away to the city's major attractions first.
The city is really Pink! Pale pink although. Wait, pale orange rather? :P I don't know, you decide.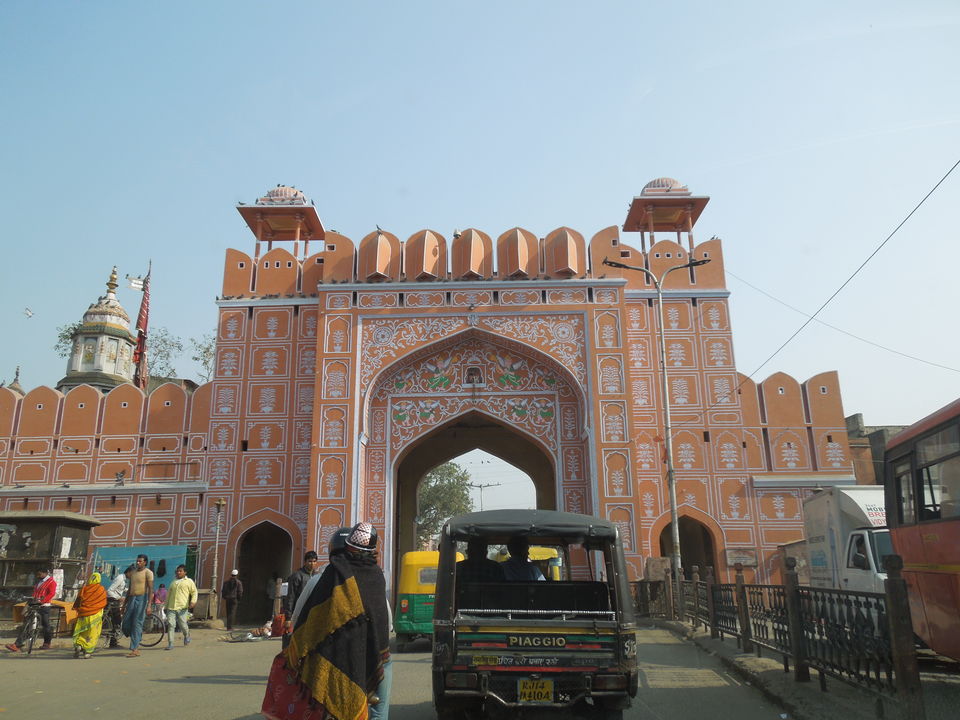 Jantar Mantar:
Entry Cost: Rs 50 for Indians & Rs 200 for Foreign Tourists
Duration of Opening: 9 AM to 6 PM
The Jantar Mantar monument in Jaipur, Rajasthan is a collection of nineteen architectural astronomical instruments, built by the Rajput king Sawai Jai Singh II, and completed in 1734.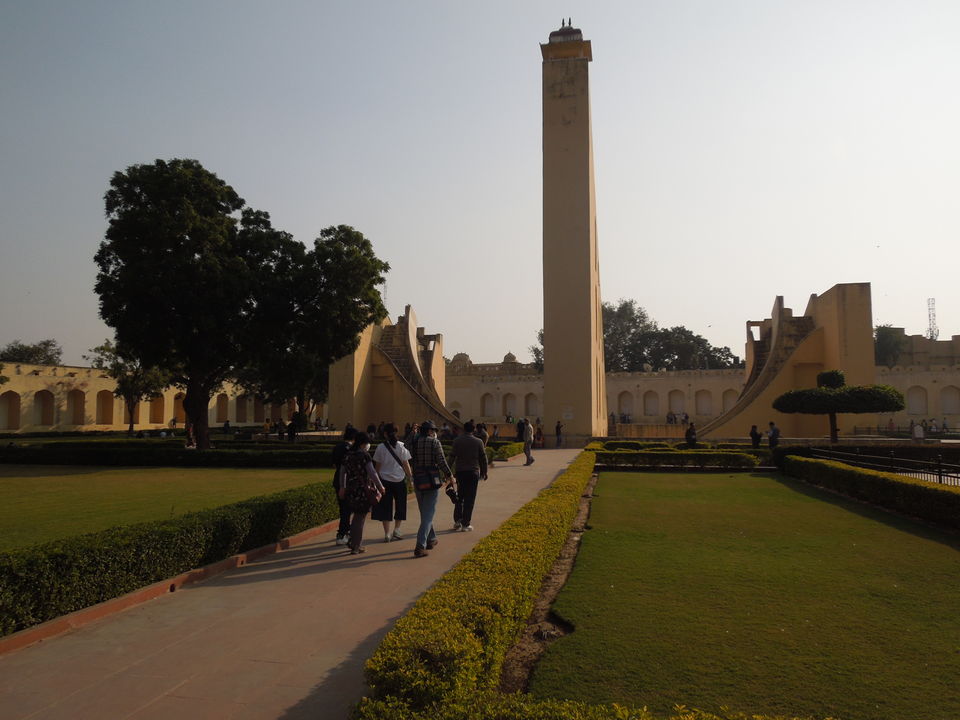 Located near City Palace and Hawa Mahal of Jaipur, the monument features masonry, stone and brass instruments that were built using astronomy and instrument design principles of ancient Hindu Sanskrit texts.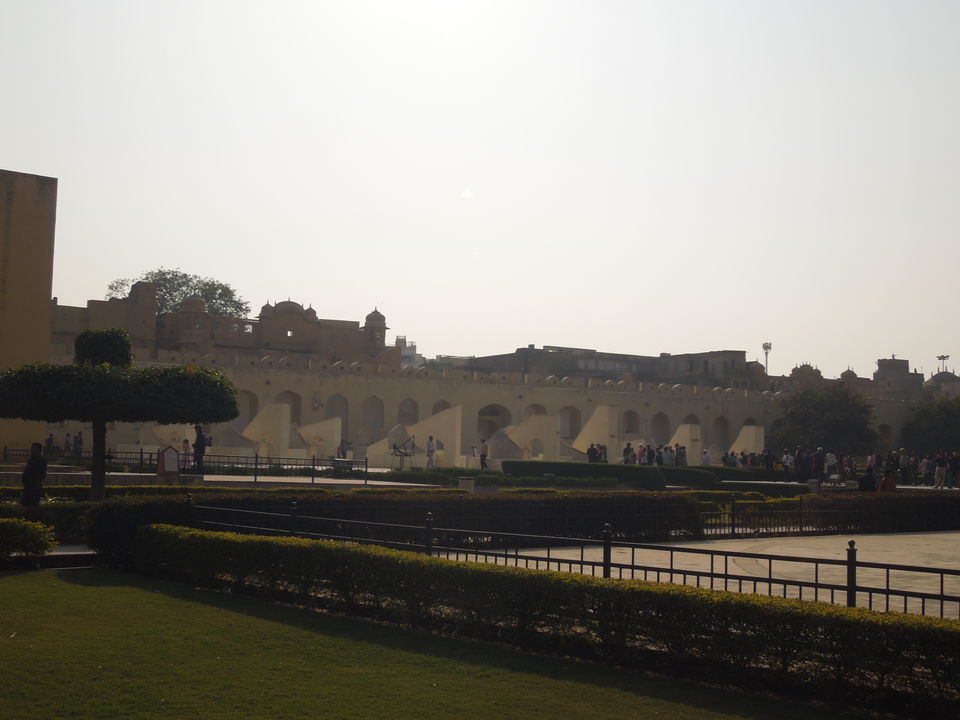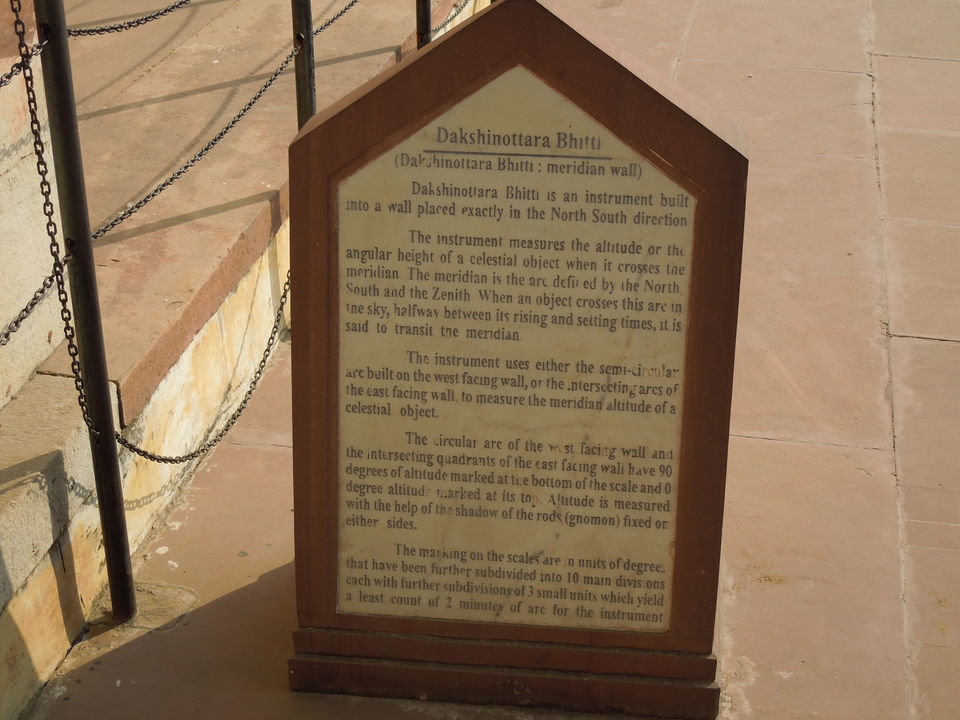 The instruments allow the observation of astronomical positions with the naked eye.
Jantar Mantar features the world's largest stone sundial, and is a UNESCO World Heritage site.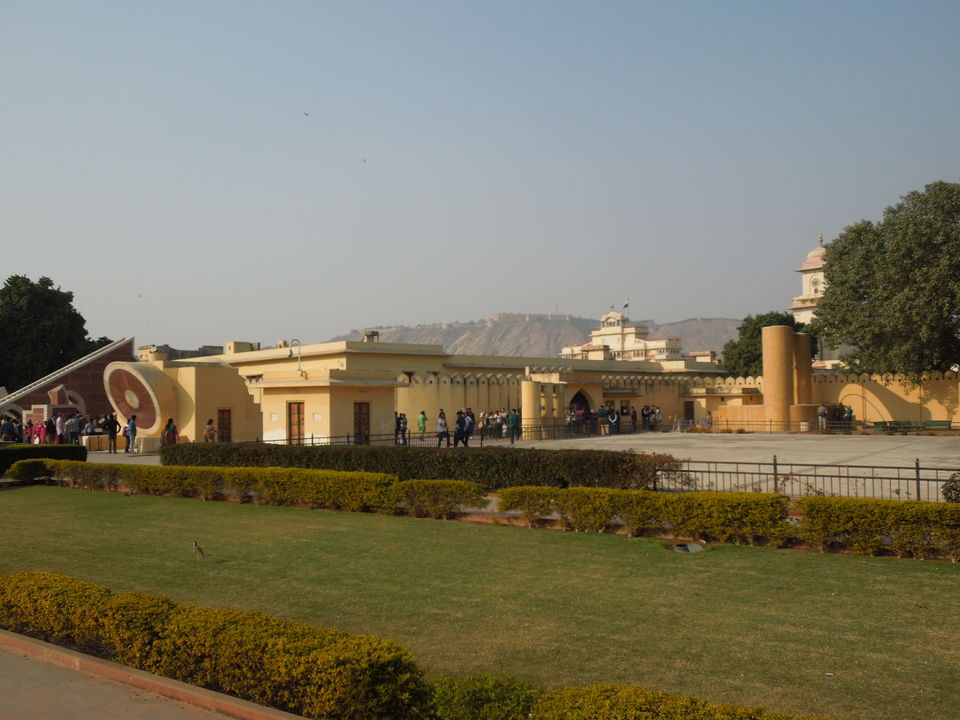 In the distance you can see the pride of Jaipur, the Amer Fort.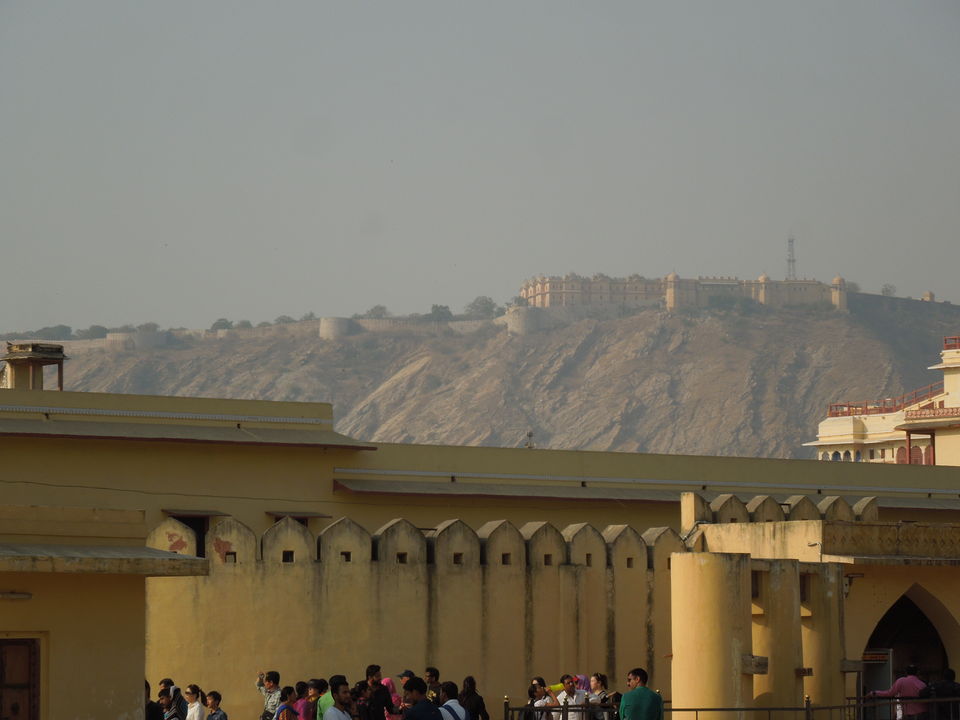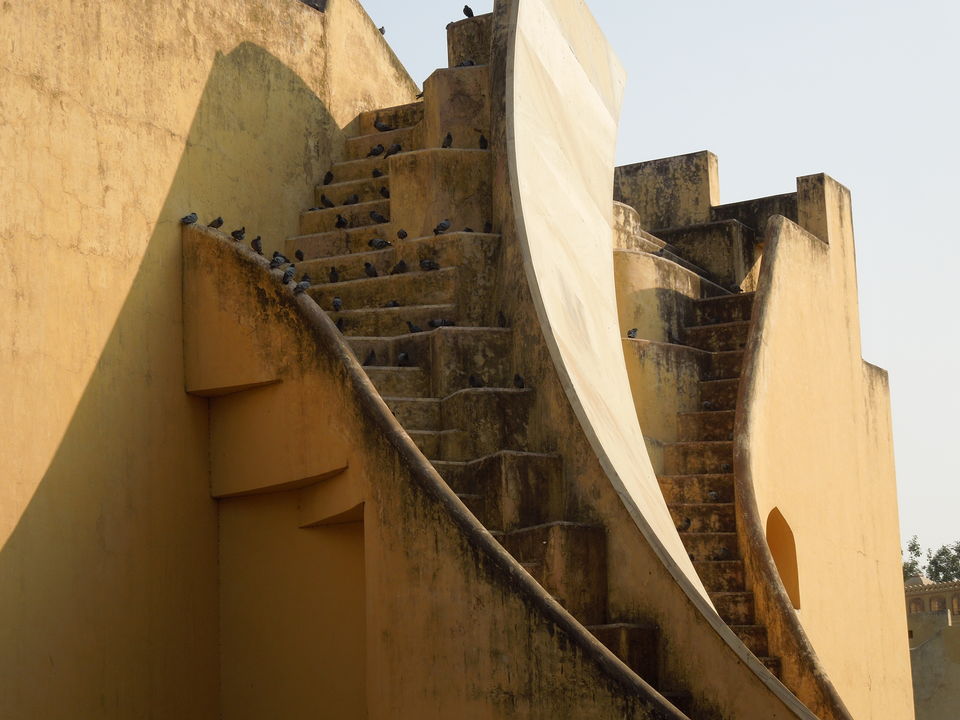 Restoration work being done to keep the historical monument in pristine form.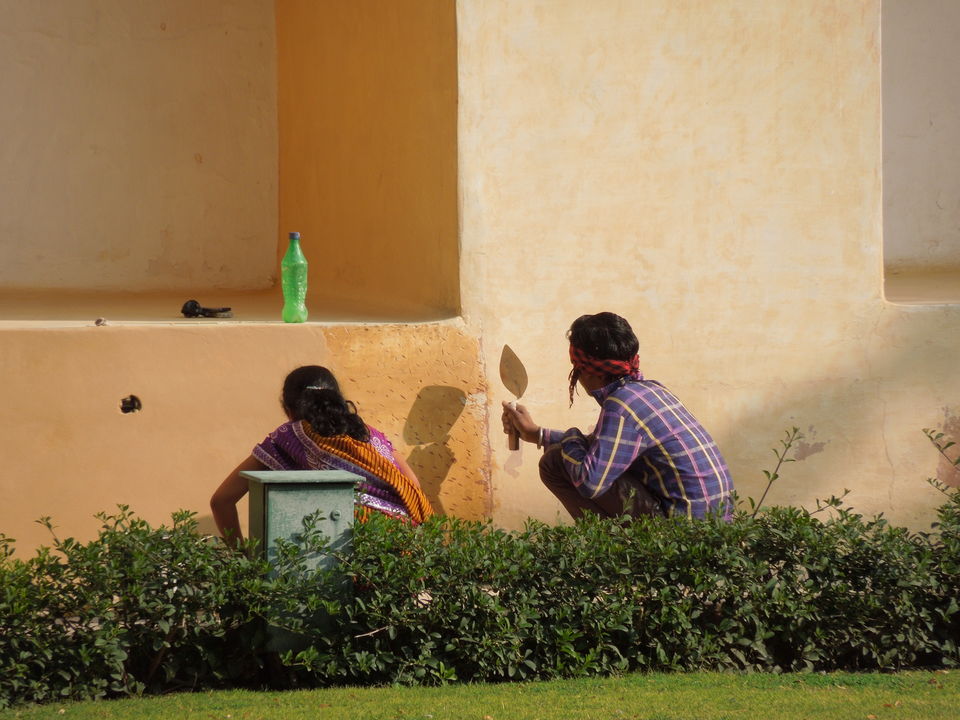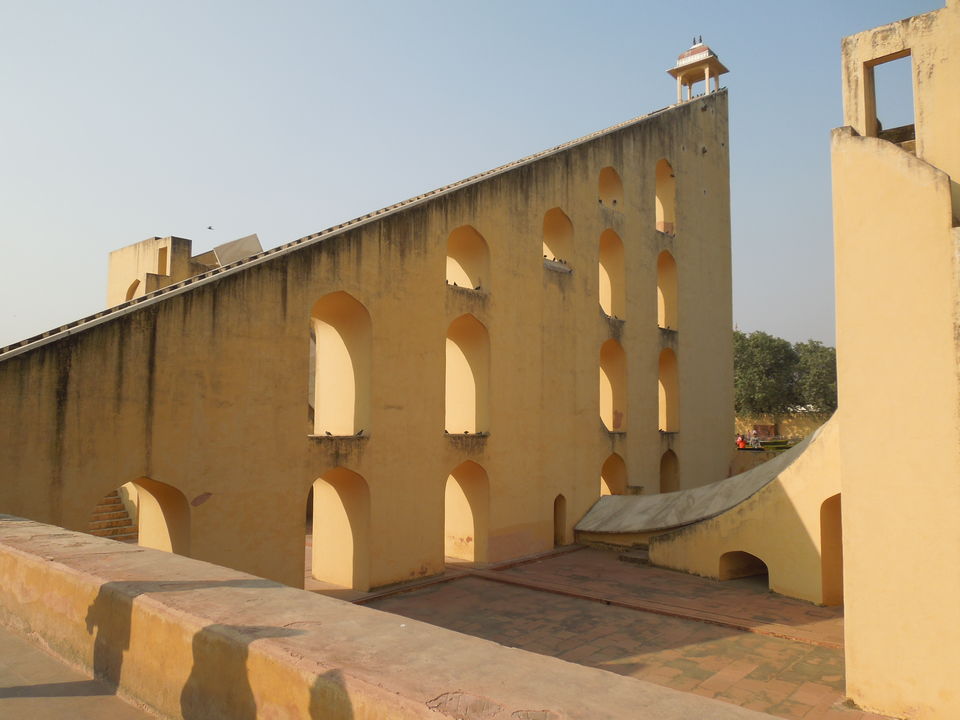 The observatory is an example of the Ptolemaic positional astronomy which was shared by many civilizations.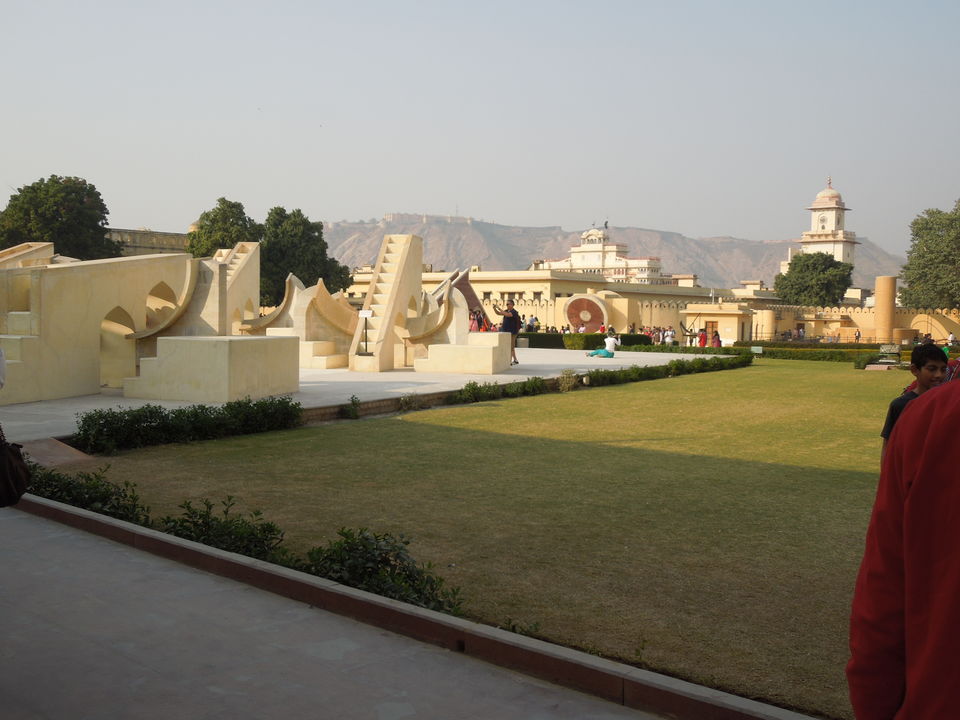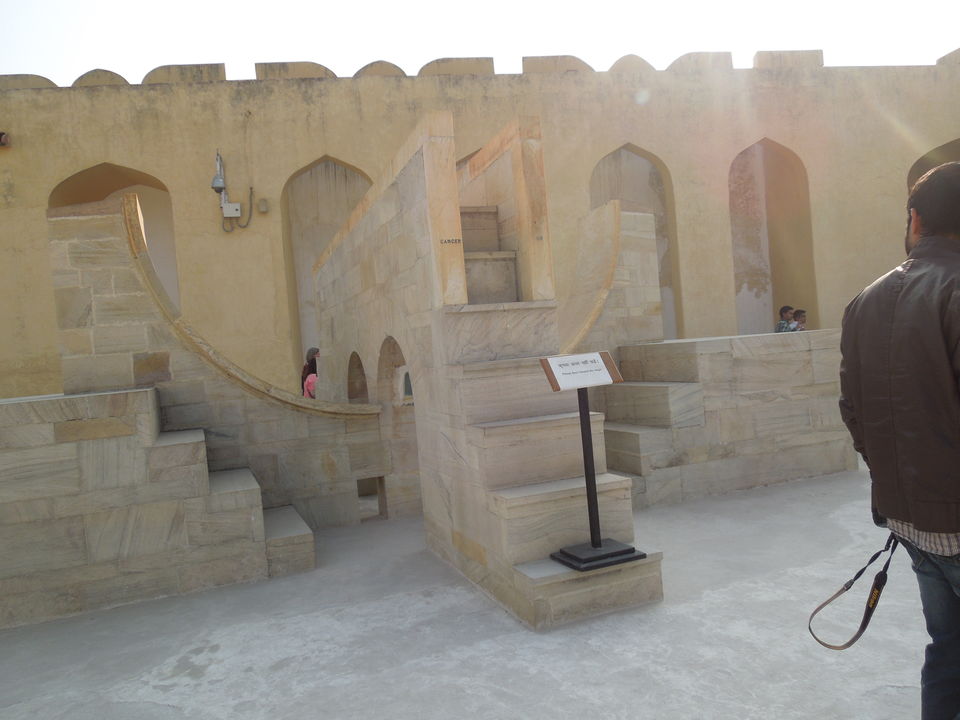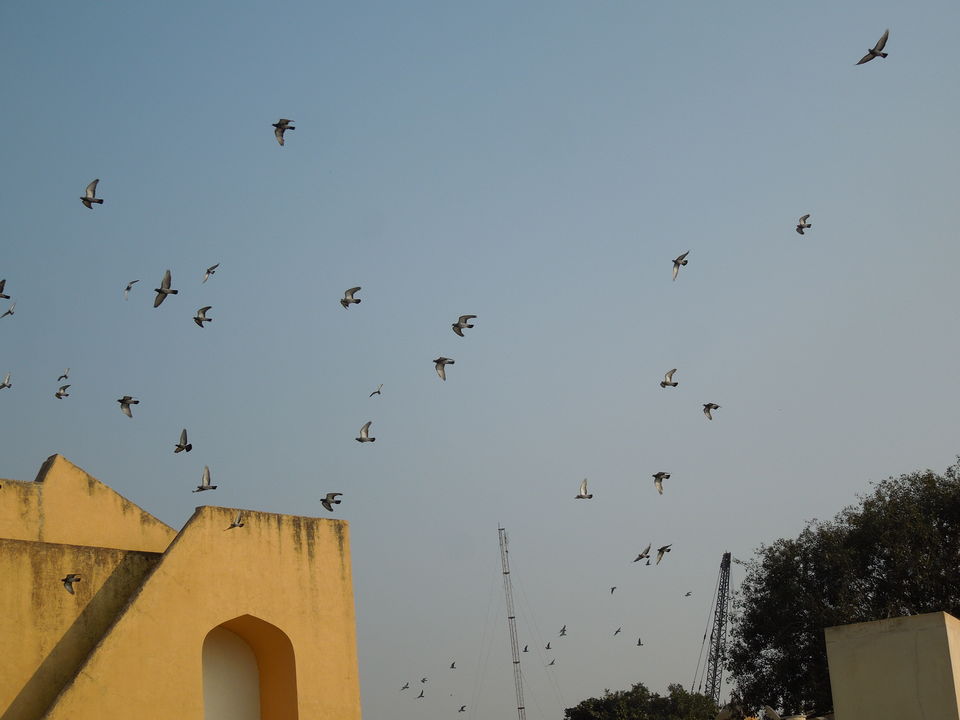 In totality 45 minutes to 1 hour is enough to roam about Jantar Mantar. However, this time can stretch if you hire a guide, since he'd do a better job explaining what each instrument is & how it functions.
Hawa Mahal:
Entry Cost: Rs 50 for Indians & Rs 200 for Foreign Tourists
Duration of Opening: 9 AM to 4:30 PM
Hawa Mahal ("Palace of winds" or "Palace of the Breeze") is named because it was essentially a high screen wall built so the women of the royal household could observe street festivals while unseen from the outside.
So much for privacy back in those days :P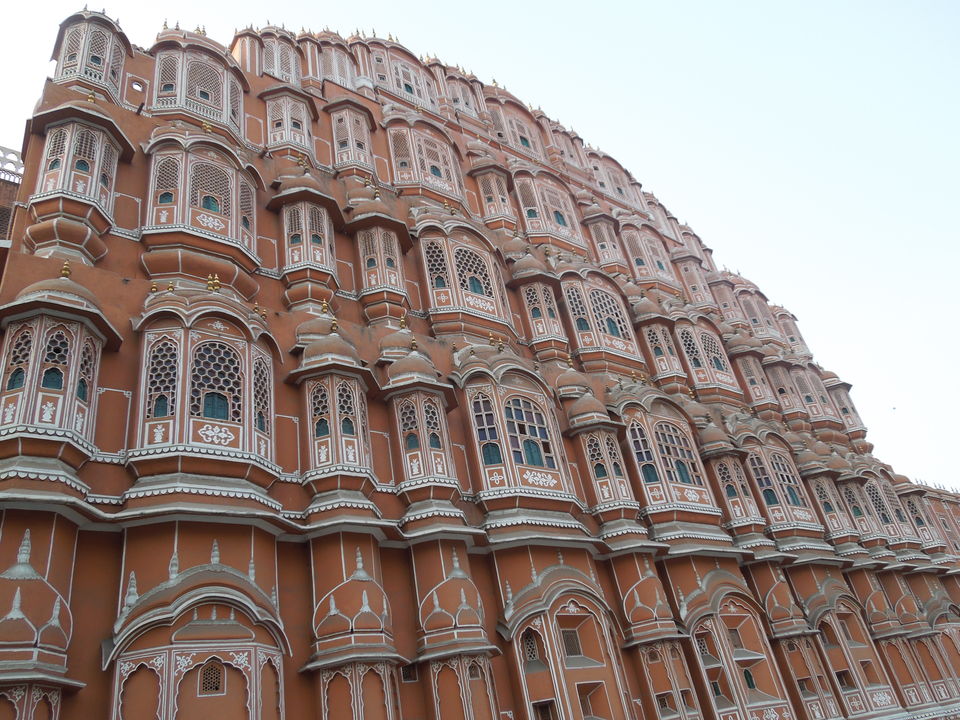 Constructed of red and pink sandstone, the structure was built in 1799 by Maharaja Sawai Pratap Singh.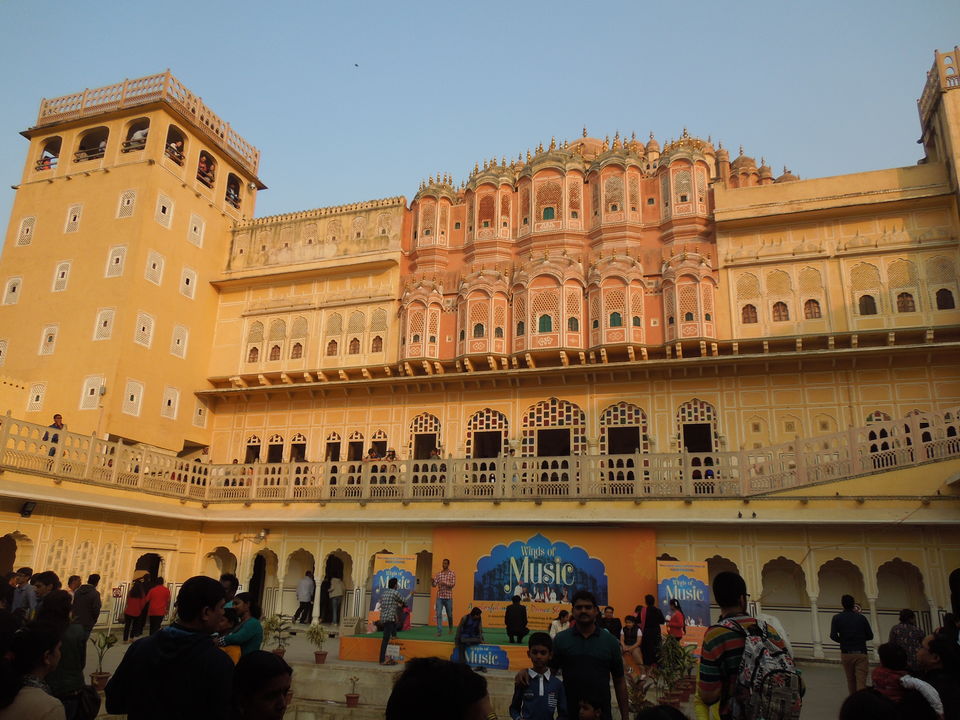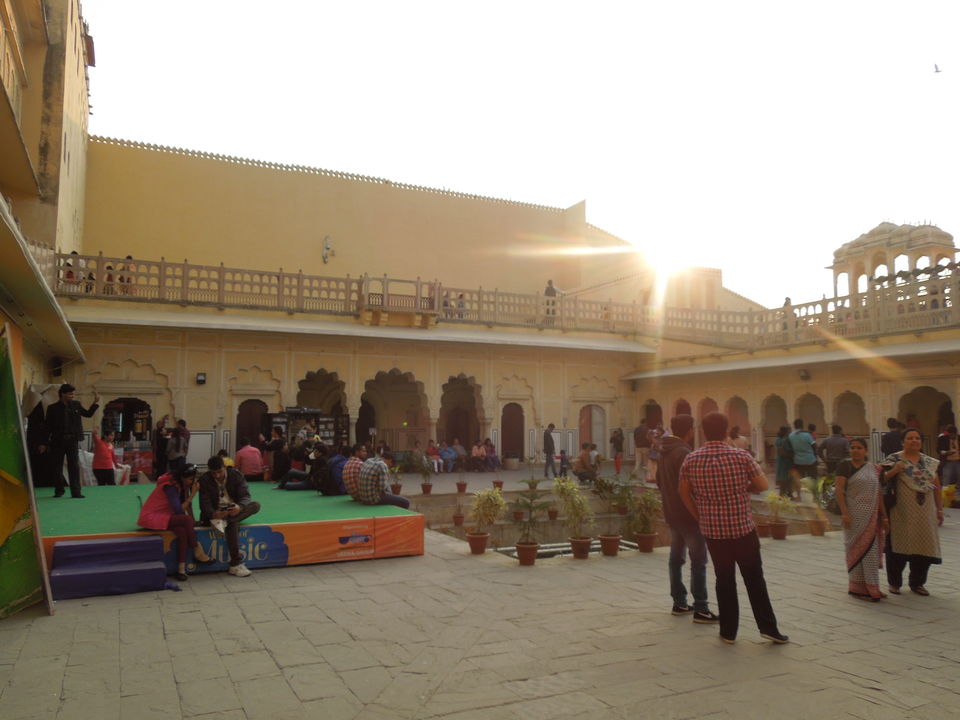 Perhaps a music event was organized here, but we couldn't wait till dusk as we had planned shopping in the city as well.