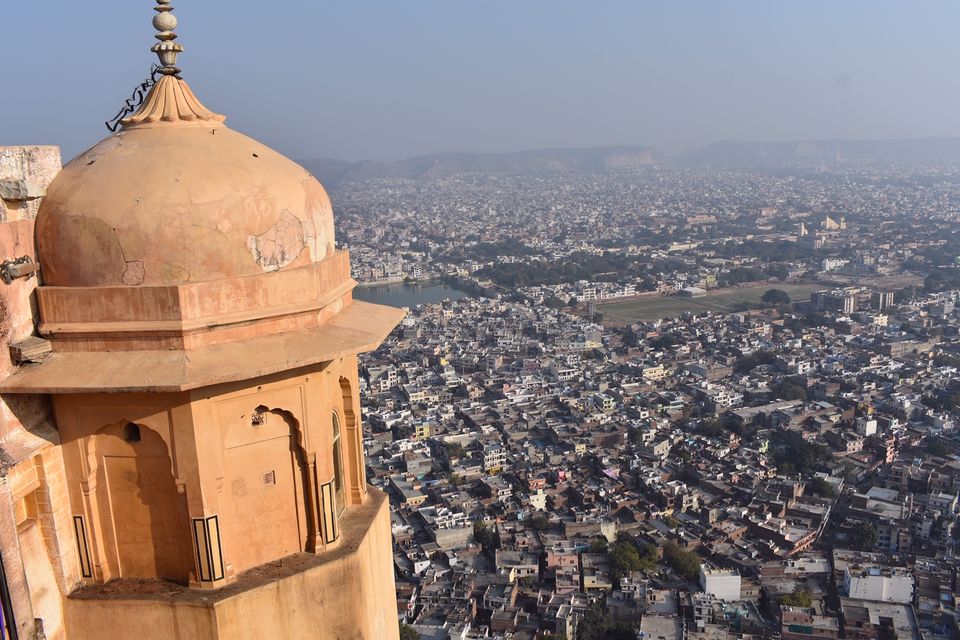 Travel to us is like a tempting hobby, an urge which we want to keep up till we can travel and once again an impromptu trip decided on a Friday afternoon. We three from Delhi zeroed in Jaipur as one of our team member will be going first time to this gem.
Our first stop is Chaand Baori, Abhaneri which was on our list from so long. This small village is home to a place which is less known to people an ASI site which is ticket free till now (Entry tickets are starting from 1st March) so its all good. We reached here early morning and after sipping our kulhad chai we are on to explore this magnificient step well.
After clicking photos for satisfying our bug we move on to another nearby place, a temple adjacent to this baoli named as Harshad mata temple which is equally appealing, so do visit here also.
We further move on to Jaipur which is 95kms away from Abhaneri for our taste buds we stopped at famous Rawat Misthan Bhandar and had some kachoris, chole bhature.
*Do try their Kachoris
Lunch was sumptuous and tasty now its time to catch some rest. Our first choice is Oyo as there are many options for hostels also but we got a great deal on Oyo 7589 Le Park Street which is nearby to Sindhi chowk and bus stand. After some rest our next stop is Nahargarh fort. One can define this fort as a "one strong defense ring for the city" as the walls are high and long. One can have a good view of the city from this fort.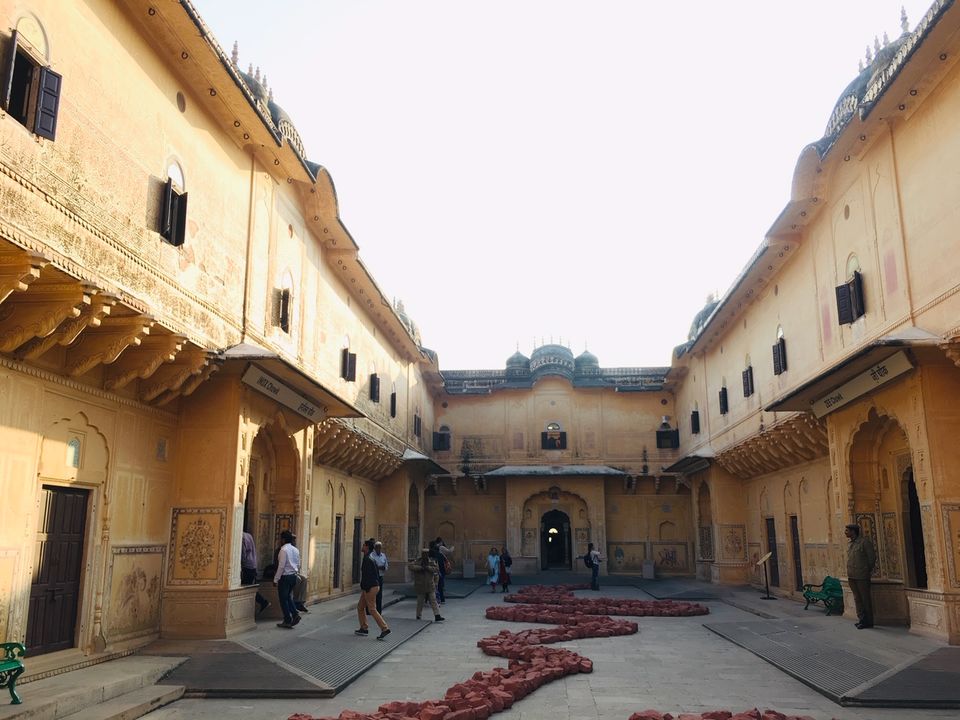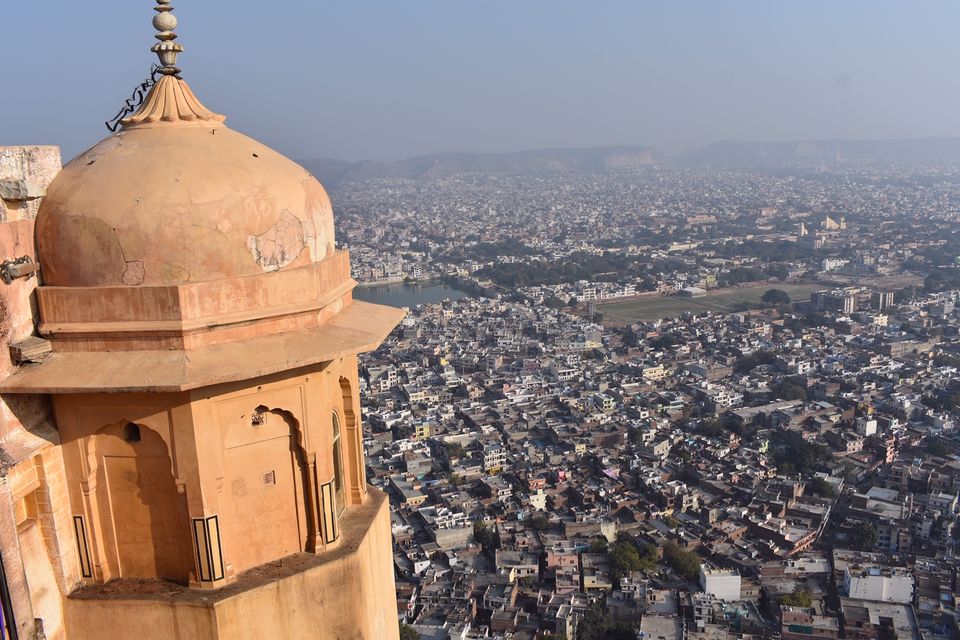 Inside the fort there are millions of pastel color drawings. Every color seems new to us and yes this is what royalty look like. Although we got some ideas for our home color also but we are sure we can not get this type of finishing. Mind you this fort is humongous in size so get there with maximum time in your hand the entry fee is Rs 50 per person for Indian Nationals and this fort has an in-house food court so you can chill there too after your visit.
The road to this fort is a great drive you can have a tuk-tuk ride till fort or private cabs even ola/uber are frequent too. While comind down from the fort there is a point from which you can see famous Jal Mahal, a palace setting amidst lake and on outside is a walkway with many hawkers selling things.
Day 2 started late for us and our first stop for breakfast is another famous restaurant "Thali House".
*Do try the rajasthani thali which have choorma,baati,dal
After having a lip smacking meal we headed to Patrika Gate our another to-go place on list. Jaipur is home to 9 such gates and trust us this is no normal gate this is a design in itself, a photographers paradise,a must go place in Jaipur.
This is near Jawahar circle and there is no entry fee, just go there and immerse in the vibrant pastel colors of this place.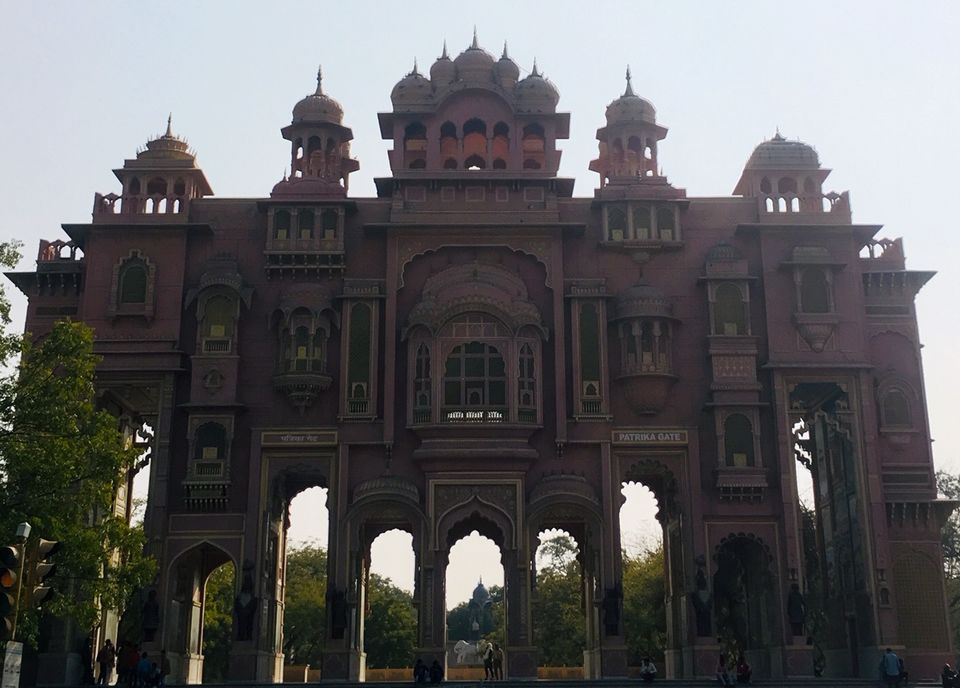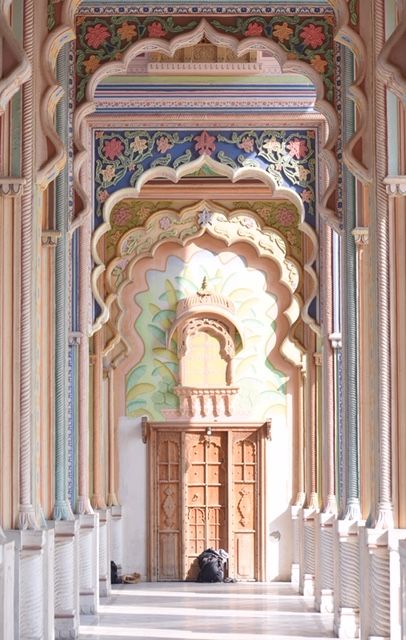 After spending 1-2 hours we headed to Amer fort. Another jewel in crown of Jaipur this fort is on outskirts of main Jaipur city. Entry fee is Rs 100 per person for Indian nationals. There are two entry gates if you coming by own car then there is a separate entry but if you are walking then there is main entry which is a beauty in itself. This fort includes sheesh mahal, mazes and awe inspiring designs on walls.
After exploring every corner of this fort we head down to road and another off beat place called "Panna meena ki baori" was waiting for our exploration. This place is around the corner if you going up for Amer fort. A smaller baoli then Abhaneri but the beauty amaze us equally.
So this was our wrap up and we heading back to Delhi but before going one last meal was waiting for us at "The Stag Rooftop Cafe", this place was on our list for its rooftop seating from where one can cherish the light show of Amer fort.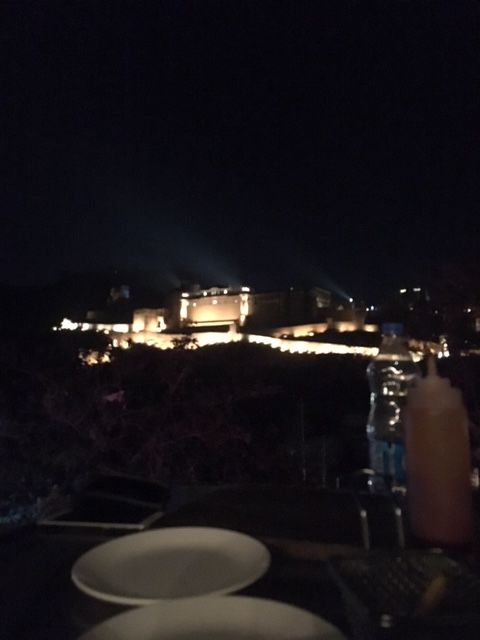 Hence after enjoying the view we are back to our homes and start planning for next trip. This was our first time with writing about trips so excuse our average english. Will share others trips too.
For more follow us on Instagram @budget.miles
Happy travelling :)