For what most of us know, Jaipur-Delhi-Agra is the most popular touristy golden triangle when it comes to a short North India escapade. But last month, I broke this mundane golden triangle rule when I planned an impromptu long weekend trip to Jaipur to attend the Jaipur Literature Festival and I ended up visiting two fascinating places from my travel bucket list: Chand Baori, Abhaneri and the much talked about, the haunted fort of Bhangarh. And believe me; this newfound golden triangle was ABSOLUTELY worth it.
If you too are the one with the vintage soul and you lose yourself to royal ancient historic walls, dilapidated structures, mysterious winds, and nostalgic air, this trip is something you MUST take! From majestic forts to eerie walkways, bustling markets to desolated villages, Pyaaz Kachoris, and Lassi to Daal Batti and humble Nimbu Paani, this getaway has something for everyone.
How and where to begin?
A four-day trip is good enough to cover the three places comfortably. Take any mode of transport that suits you; overnight bus or flight, or road and reach Jaipur. Book a stay in Jaipur and hire a one-day return taxi for both Chand Baori and Bhangarh since they are both within 100 kilometers from the Pink City. We stayed at a lovely Haveli right in the middle of the busy Indira Bazaar. If you want to save time traveling within the city, you can opt for a city-heart stay too. Also, most tourist spots are only 2 to 3 kilometers away from the main city and e-rickshaws are easily available at dirt-cheap prices.
What to do in Jaipur?
Jaipur has quite a lot of regular tourist spots and quite a few offbeat things as well! Pick wisely and do what your heart wants to do. For now, you can follow my list and savor the Jaipur flavor at its best!
Visit the forts and places and palaces, OF COURSE: Forts and palaces, as typical as they may sound, are indeed the best things Jaipur and whole of Rajasthan have to offer. However, the best and must ones you cannot miss are the Amer Fort for its TRUE magnificence, Nahargarh Fort for the spectacular sunset city-view it offers, Hawa Mahal for its architecture, Jantar Mantar for its stunning scientific accuracy, and the Albert Hall Museum for its vintage vibe, and evening light show adorned by hundreds of pigeons. You can skip the other places; one because they have nothing distinct to offer and two because the entry tickets and the city, in general, are very expensive and you don't want to bet your money on something that can pass!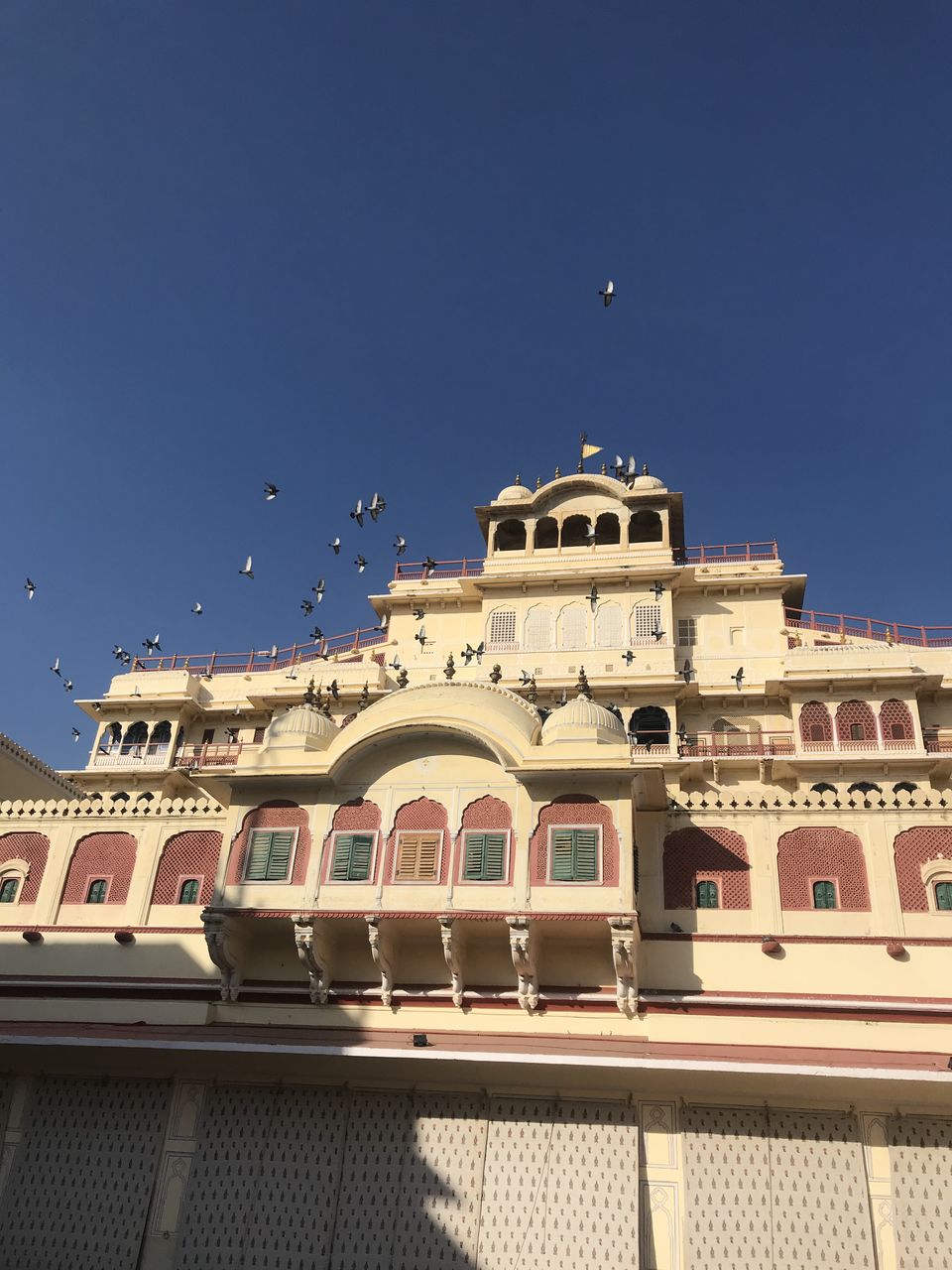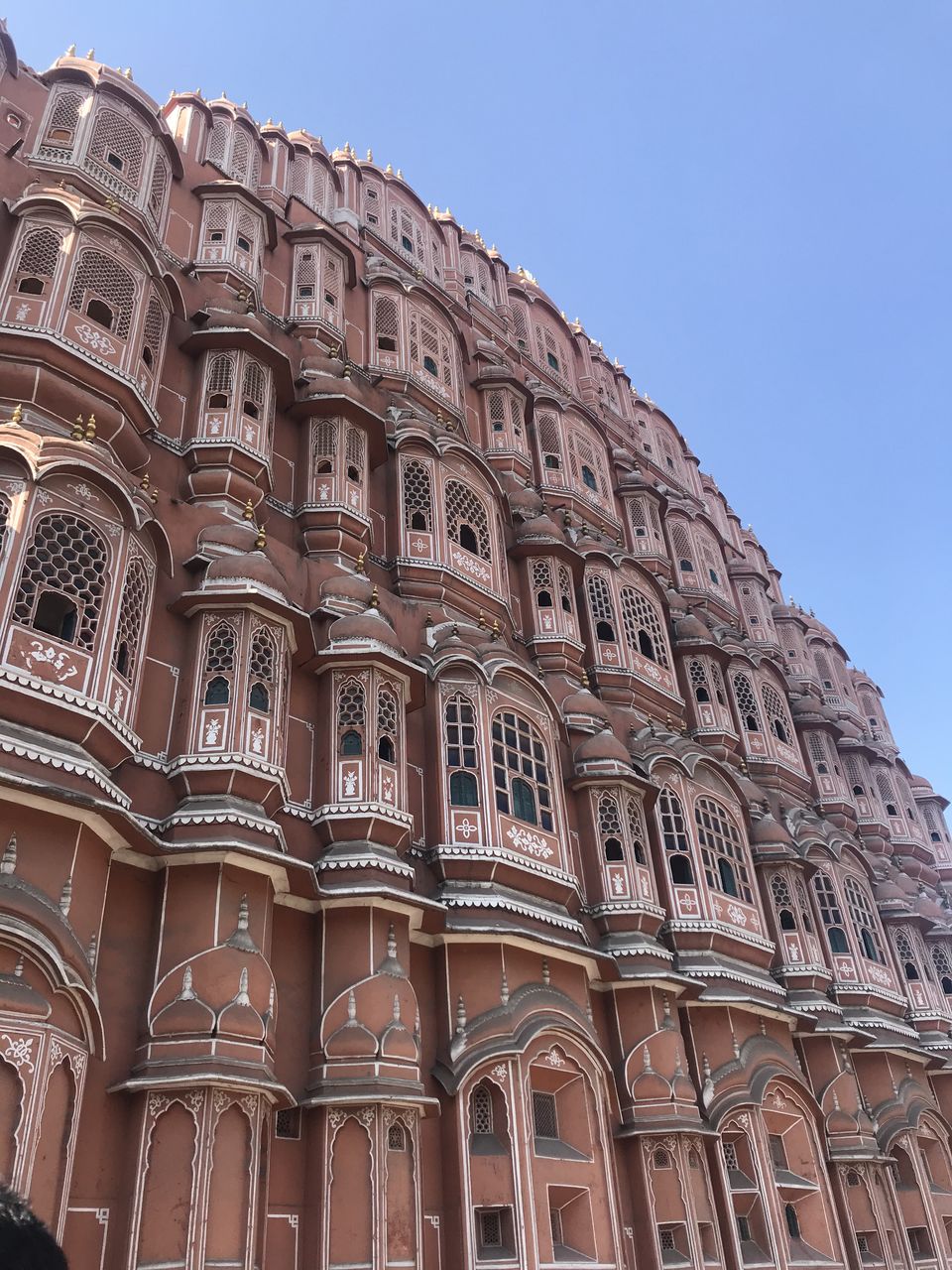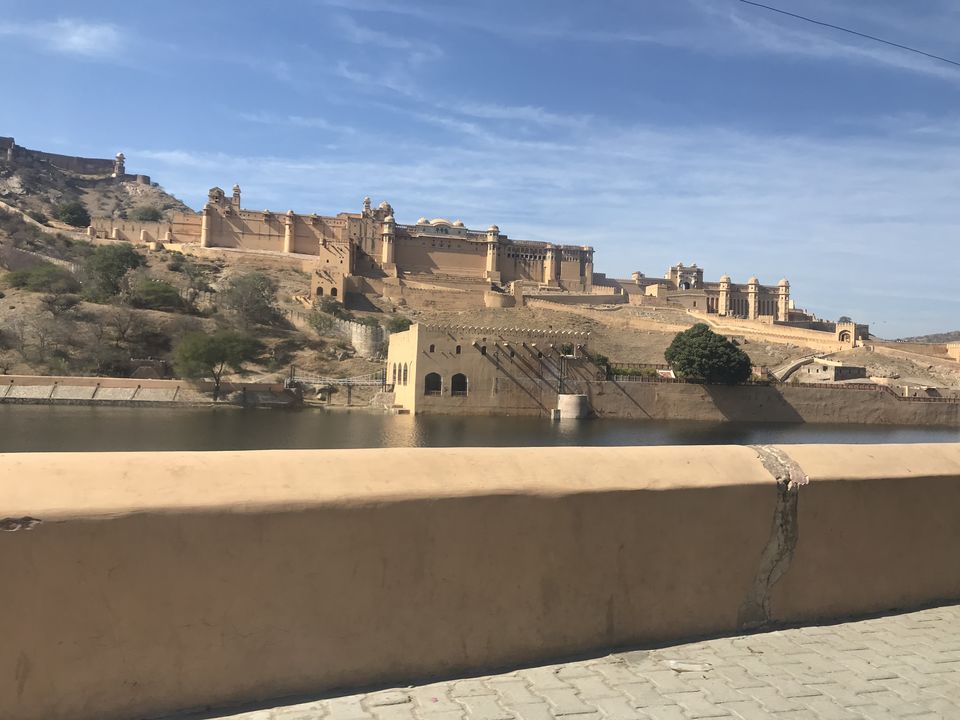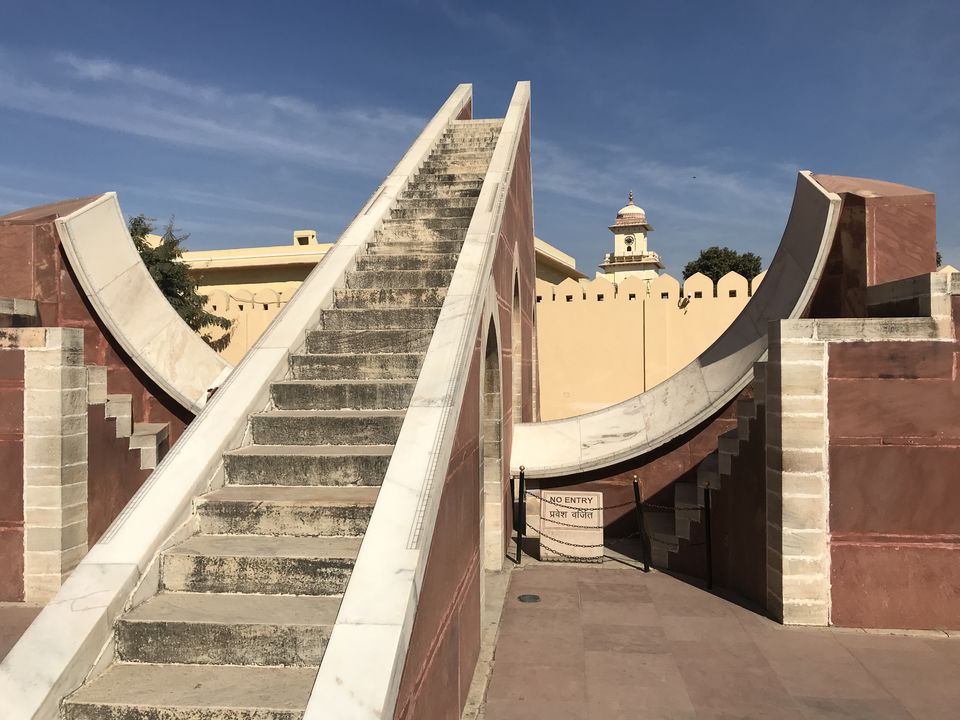 Visit the handloom factory and learn block printing: What another way to know the local culture than to see it, learn it and appreciate it? Jaipuri textile has always been admired by young and old; majorly for its interesting block prints, refreshing colors and durable fabric. Take some time out and learn how they make these fabrics by visiting the handloom factory and spending some time interacting with the factory workers and appreciating their workmanship.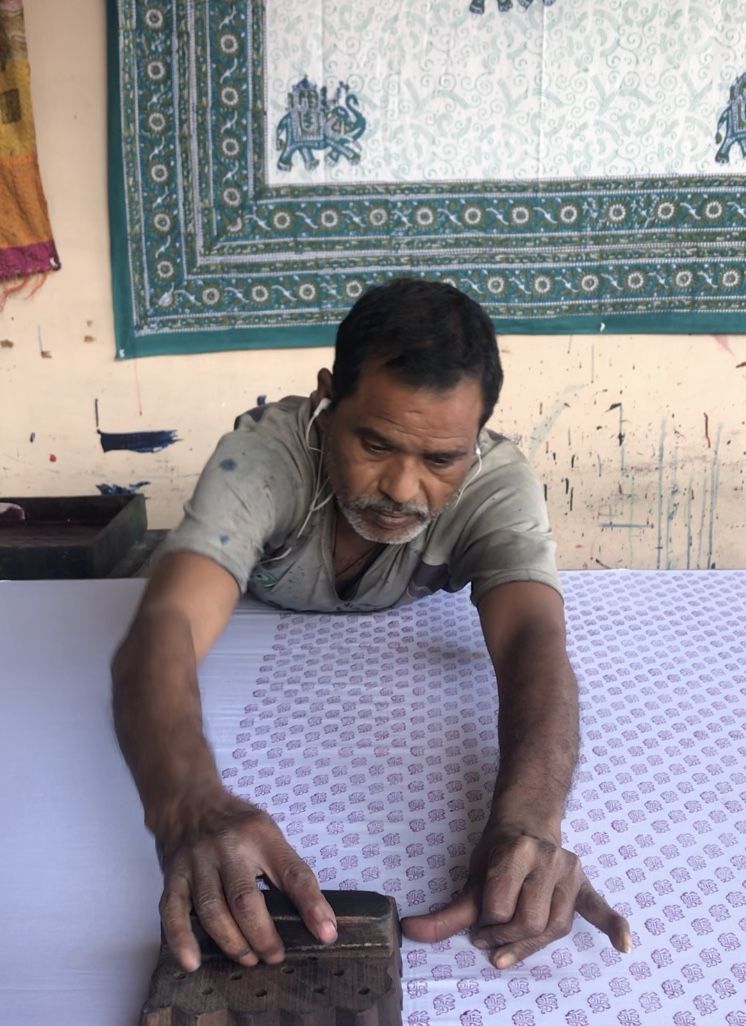 Take a blue pottery class: Jaipur is most known for its very old, unique, simple but classic blue pottery. There are quite a few places in the city that conduct blue pottery workshops but I would recommend the one I went to, the Jaipur Blue Pottery Art Centre. The center has a huge variety of sellable products that are expensive but worth buying; the skilled artisans give a step by step lesson on how you can bake your very own blue pottery artifact through traditional methods.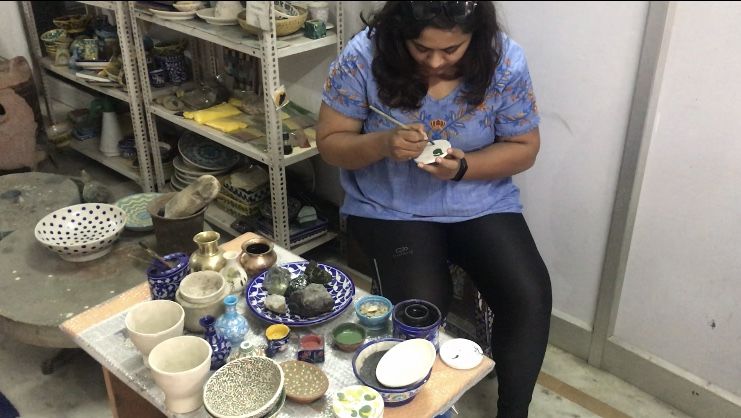 Grab a matinee show at Rajmandir: Do not miss this one chance to grab a matinee show at Jaipur's iconic movie theatre, Rajmandir. This ornately decorated vintage theatre has been graced by numerous celebrity figures to date, does not cost a bomb (unlike the PVR screens) and gives you the feel of having traveled to the 70s.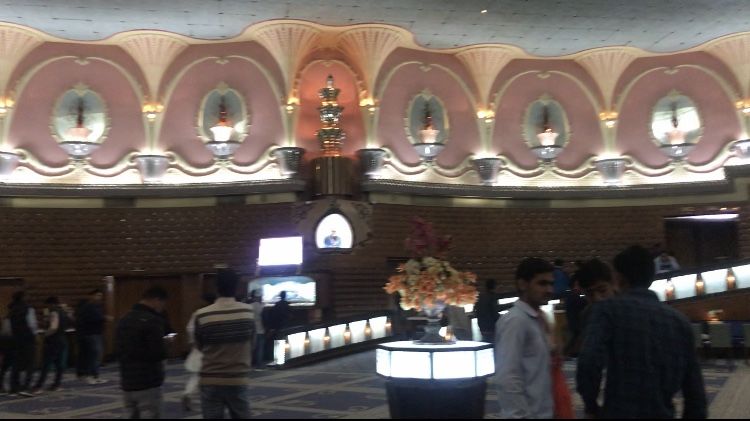 Walk, hog and shop: Like I often say, the best way to get the real essence of a place is to walk around its lanes and bylanes, observe the local shops and people, eat the local delicacies and shop the local stuff. So stroll through the old market and lanes, try the famous Pyaaz kachori at one of the oldest sweet shops of Jaipur, Laxmi Mishtan Bhandar, Lassi at the famous Lassiwala, Mawa Kachori at Rawat Sweets, and Dal Batti Choorma at a local restaurant and shop what Jaipur is famous for: Rajaai, chappals, and sweets.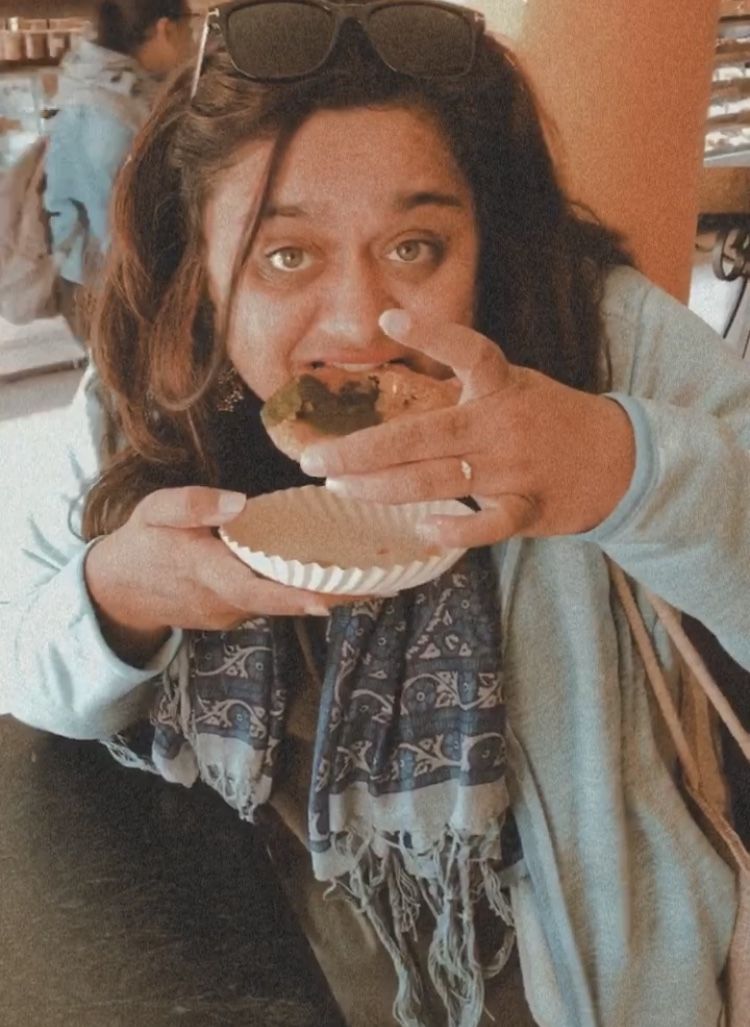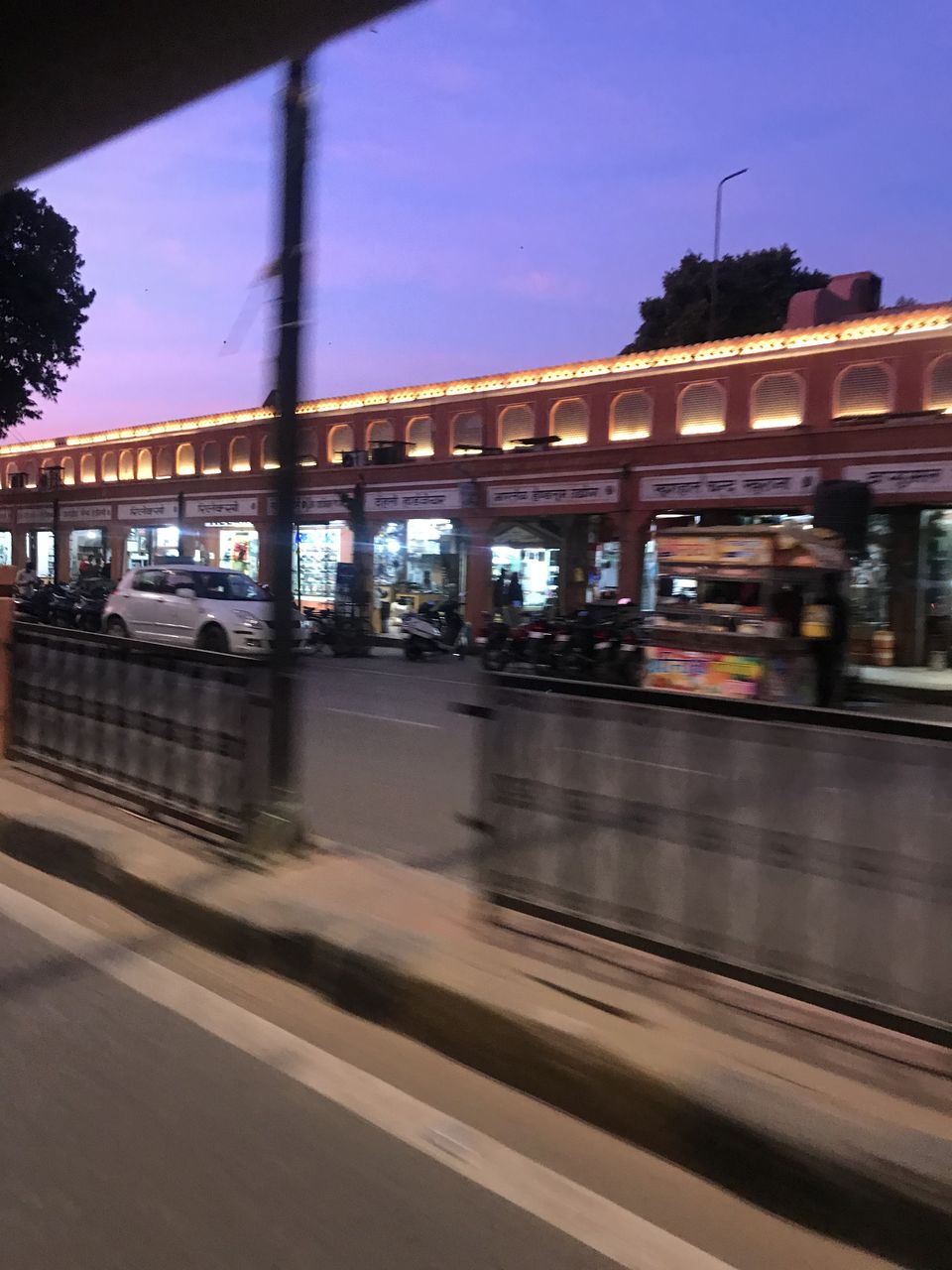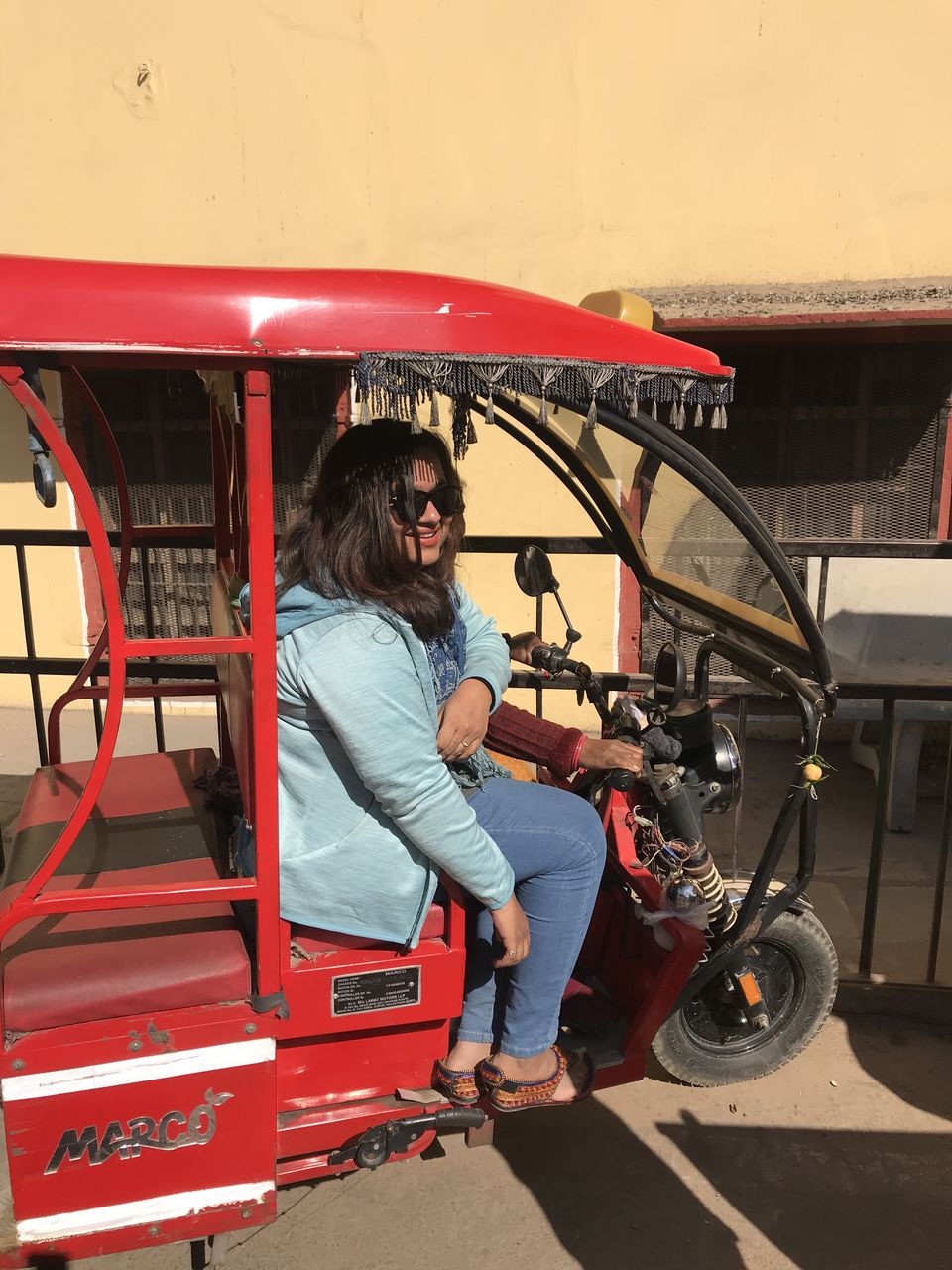 One day trip to Chand Baori: Around 90 km from Jaipur, Chand Baori is one of the oldest and largest stepwells of India with 3500 narrow steps constructed in a complex but beautiful manner. The baori was constructed somewhere around the 9th century to provide water to the arid zones of Rajasthan by Chand Raja. Not only is it beautiful to look at but it also sends out nostalgic vibes the moment you step in. Plus, you can always click Instagram worthy pictures!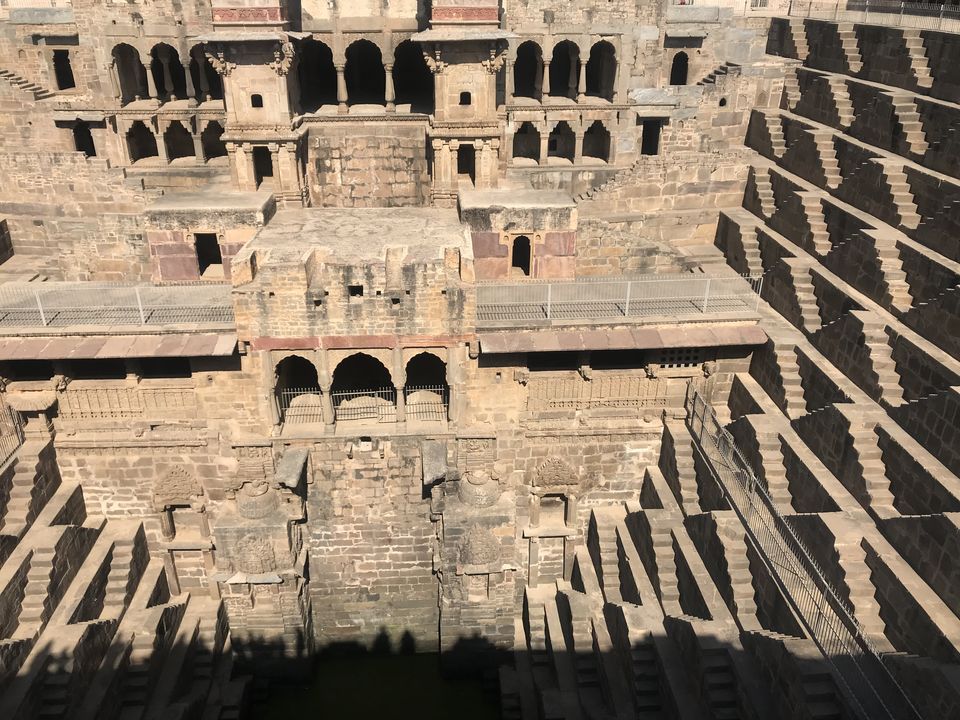 Bhangarh Fort: I am sure most of you have heard of the famous Bhangarh fort that has been ruling the list of 'Most haunted places in India' for years now, and have also dreamt of visiting it someday! Well it was certainly one of my 'must visit' places and I finally made it there. Nestling in the middle of an arid stretch, around 80 km from Jaipur, Bhangarh fort gives a super creepy feeling as soon as you start walking inside it. With ruins, foul waft, bats and disturbing silence, the fort manages to shake you a little but it isn't as scary as they say it is. You aren't allowed to enter the fort after sunset (usually 5 pm) because of the alleged paranormal activities that take place. But it could also be about the fear of wild animals since the fort is adjoining the Sariska Tiger Reserve. If nothing more, the place manages to become an interestingly creepy picnic spot in the day and you surely end up carrying a hair-raising sensation back home!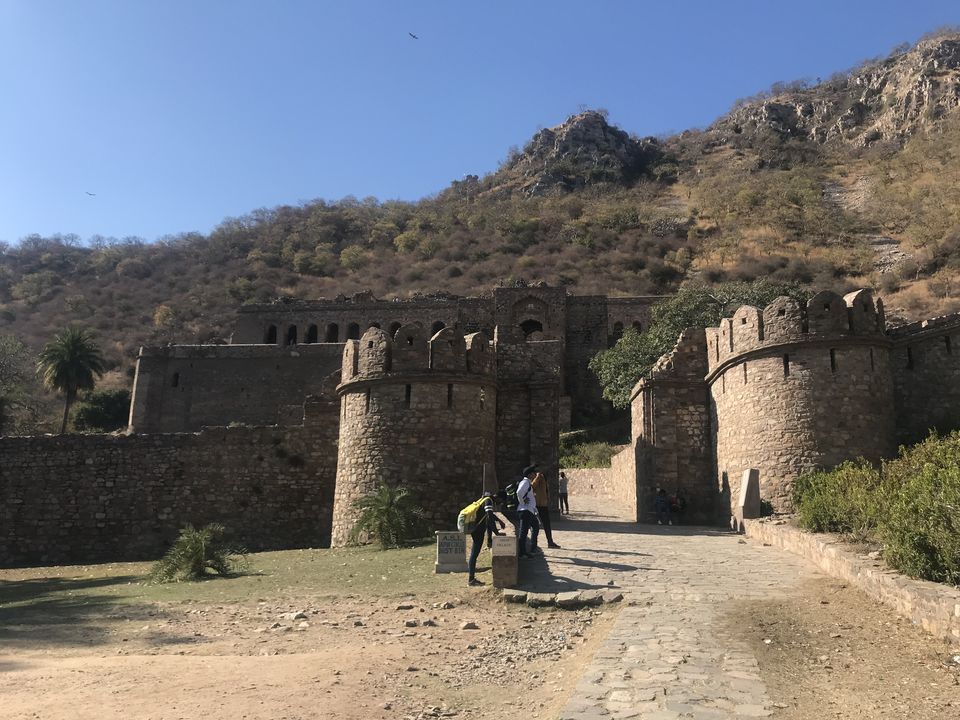 Excited already?