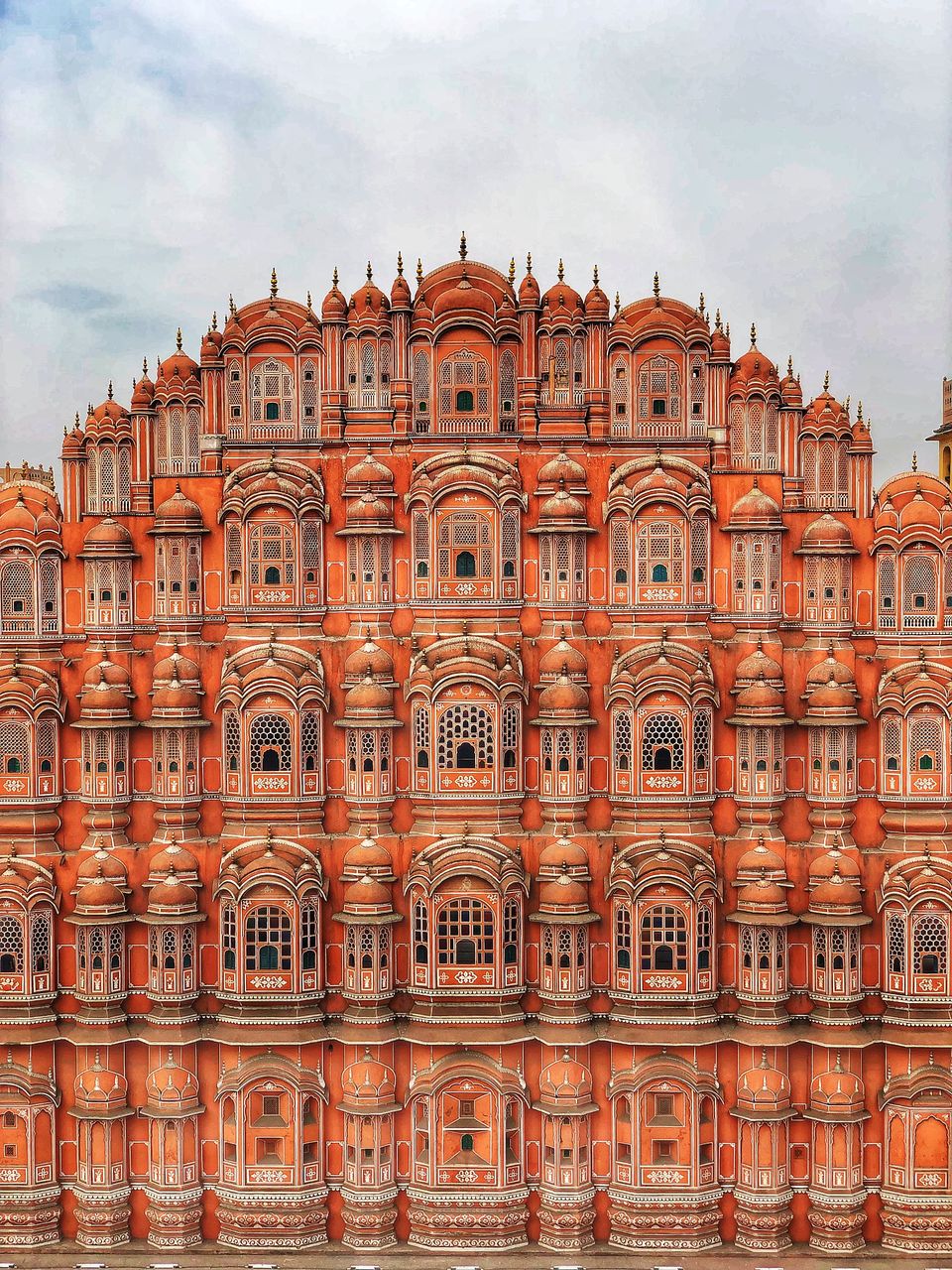 As the title suggests it was our wedding and deciding on a location was a task along the clothes and other preparations for the wedding on our head. After many discussions and research and yes to mind the budget doesnt go way over we ended up deciding to go the Pink City of Rajastan.
It was a two day trip which had to cover a few places like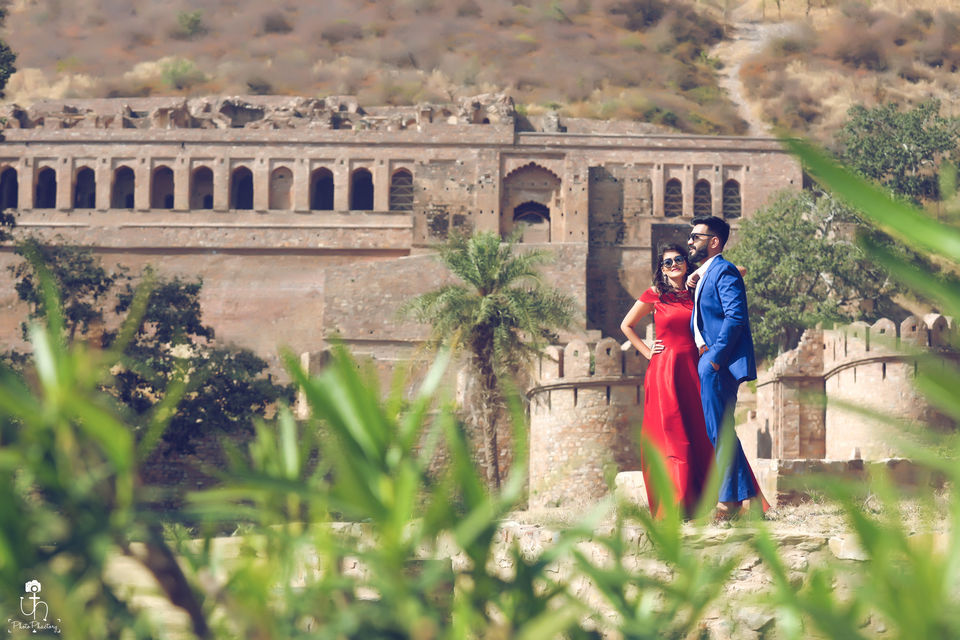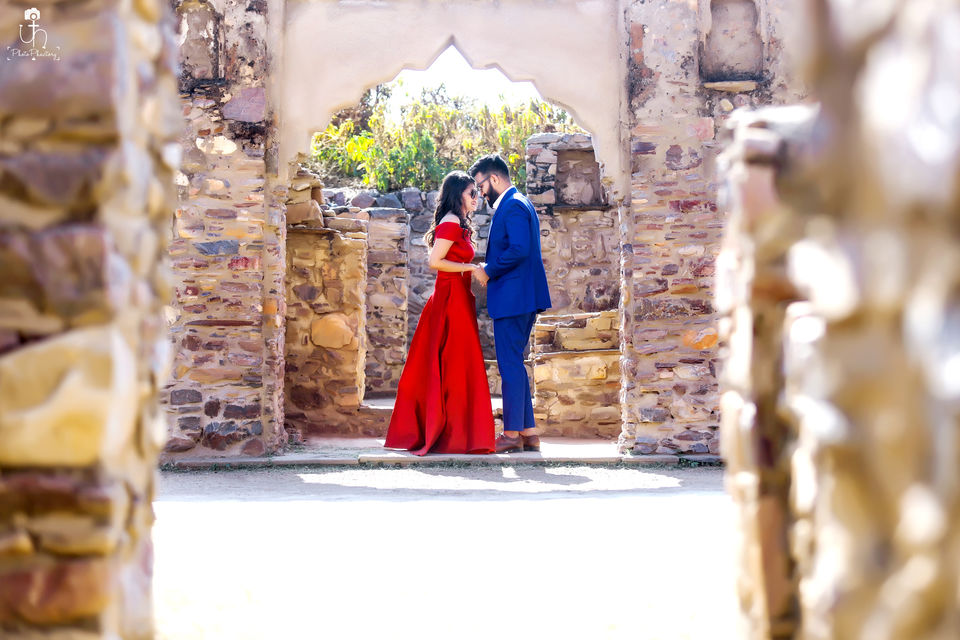 1. Bhangarh Fort famous as the haunted fort in Jaipur gave us spooky feels going there itself. It is so deeply steeped in spirit world mystery that even the Archaeological Survey of India has put up a notice saying no one is allowed post 5 pm. So after reaching the hotel and checking in we got ready with the bags and clothes ready with our car which we had hired for 2 days to head there .
The place lived up to its hype it was surely spooky with all the wear n tear around and Lord Hanuman's Temple at the entrance. Once there we were not allowed to get the tripod stand by the security people for shooting purpose. Fair enough they were doing their work at the end. We headed there and yes people did stare at us and had a laugh at us with our larger then life clothes for the place and some poses which made us conscious in public.
We did get some good shots there, here are a few...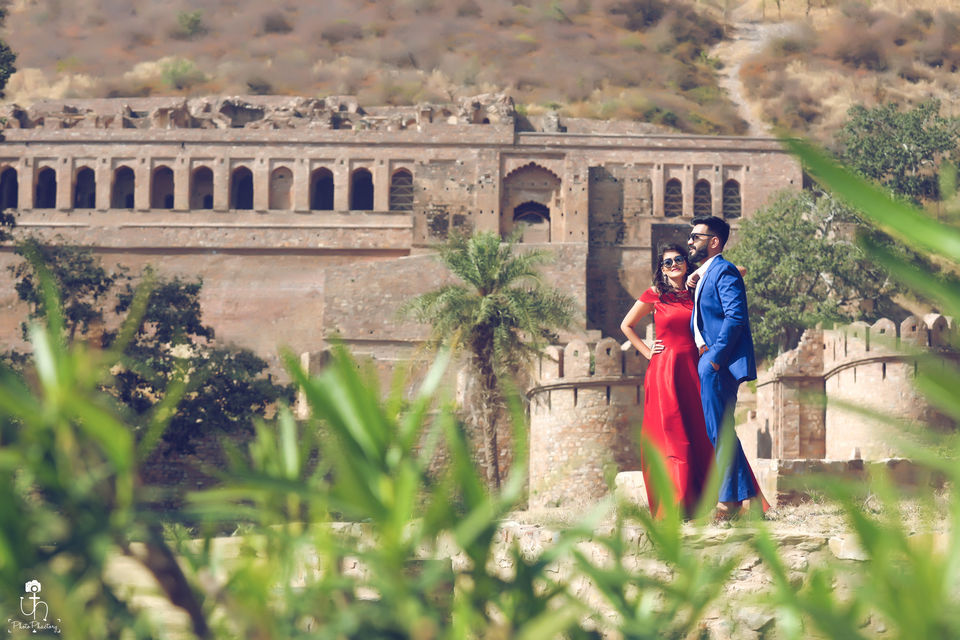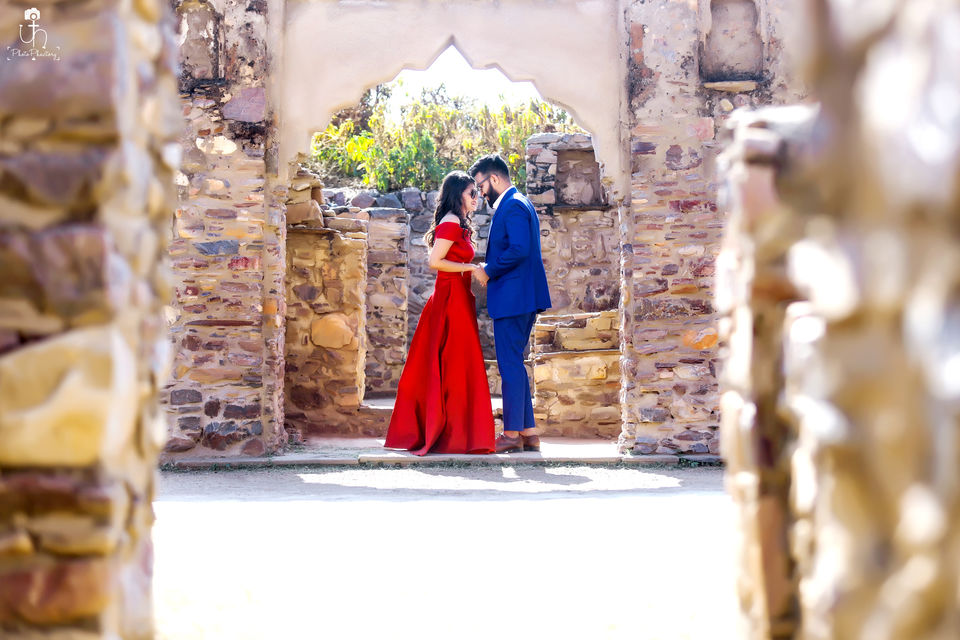 2. Chand Baori Step Well.
It was an hours drive from the Fort where we reached to know that they dint allow pre-wedding photography wasnt allowed in the premises of the well and it was also built with a safety walls looking at the past issues that had happened for pictures so one can not go down and get pictures clicked. So with sad faces we came out to find a small temple and a farm with all the small yellow coloured flowers which gave that DDLJ feeling :p
So without further due the pictures from place....
It got dark till we reached back to our hotel and hell tired after a early wake up from mumbai and day full of travelling and getting clicked it was time to call a day for the shoot but time to go out and explore the local life and some street food. So post dinner we headed to the famous Gandhi Market for some shopping. By the time we reached people were already shutting down their stores so we could explore it really but then we started walking towards the albert hall which was all lit in the dark night.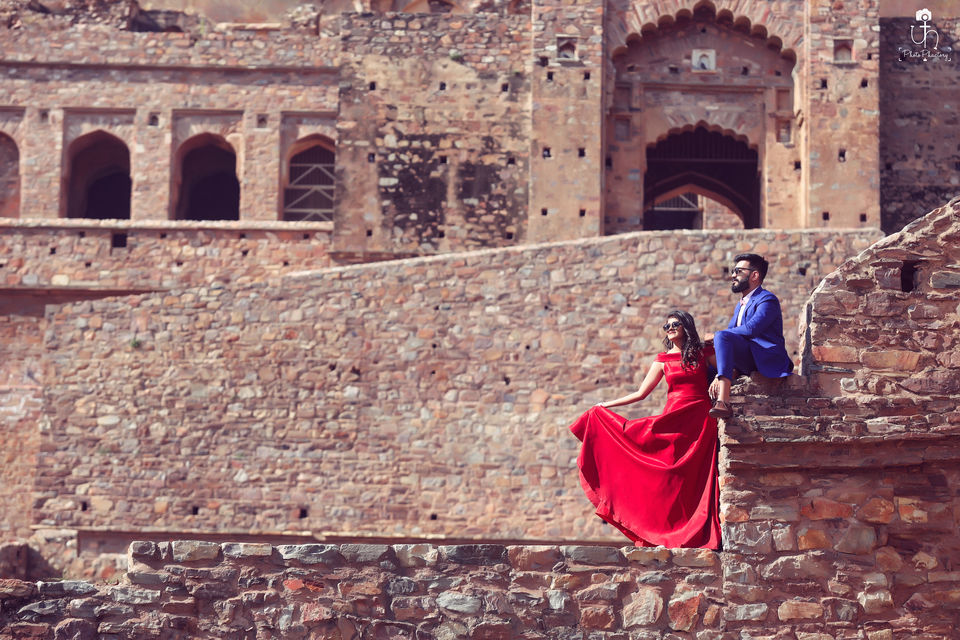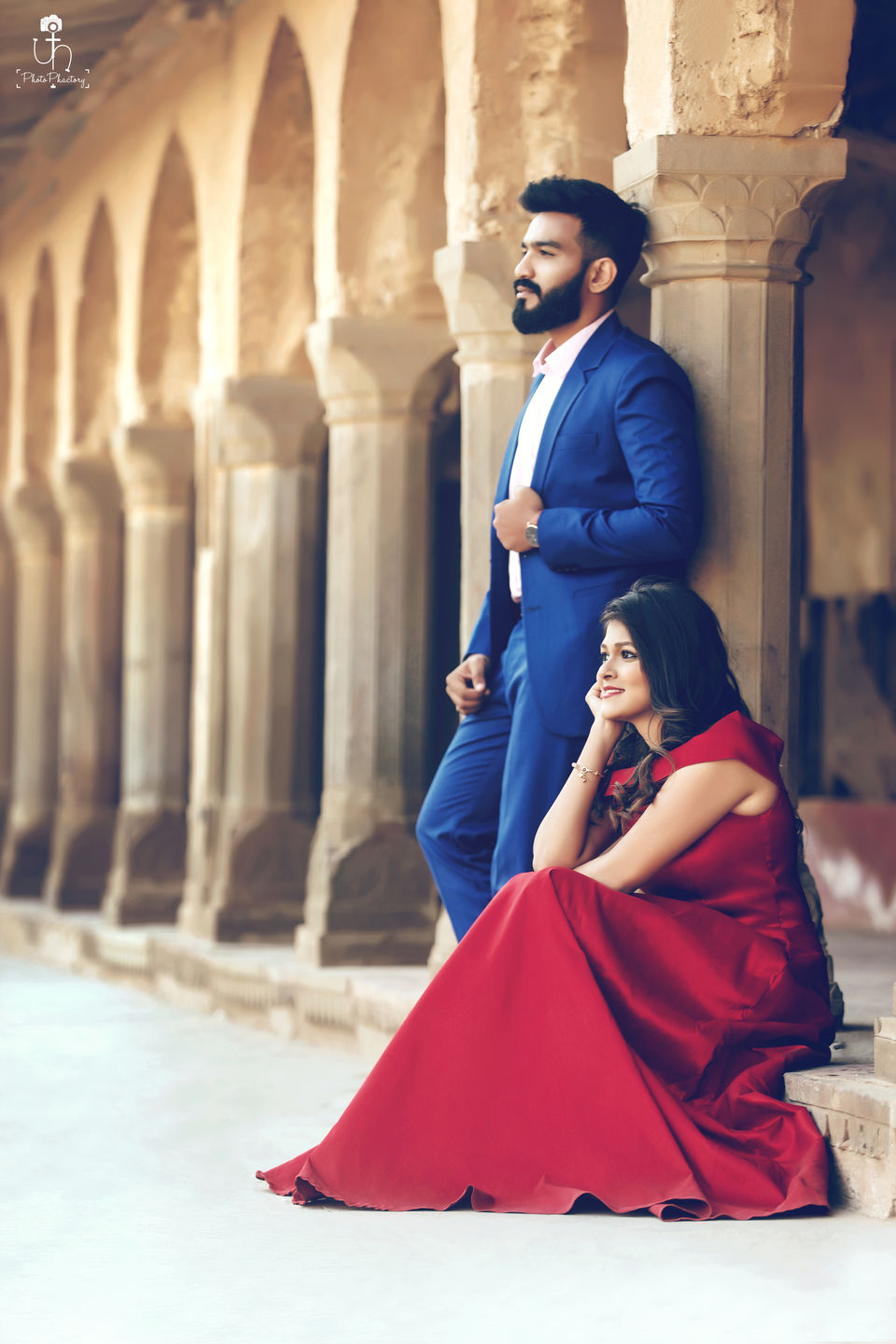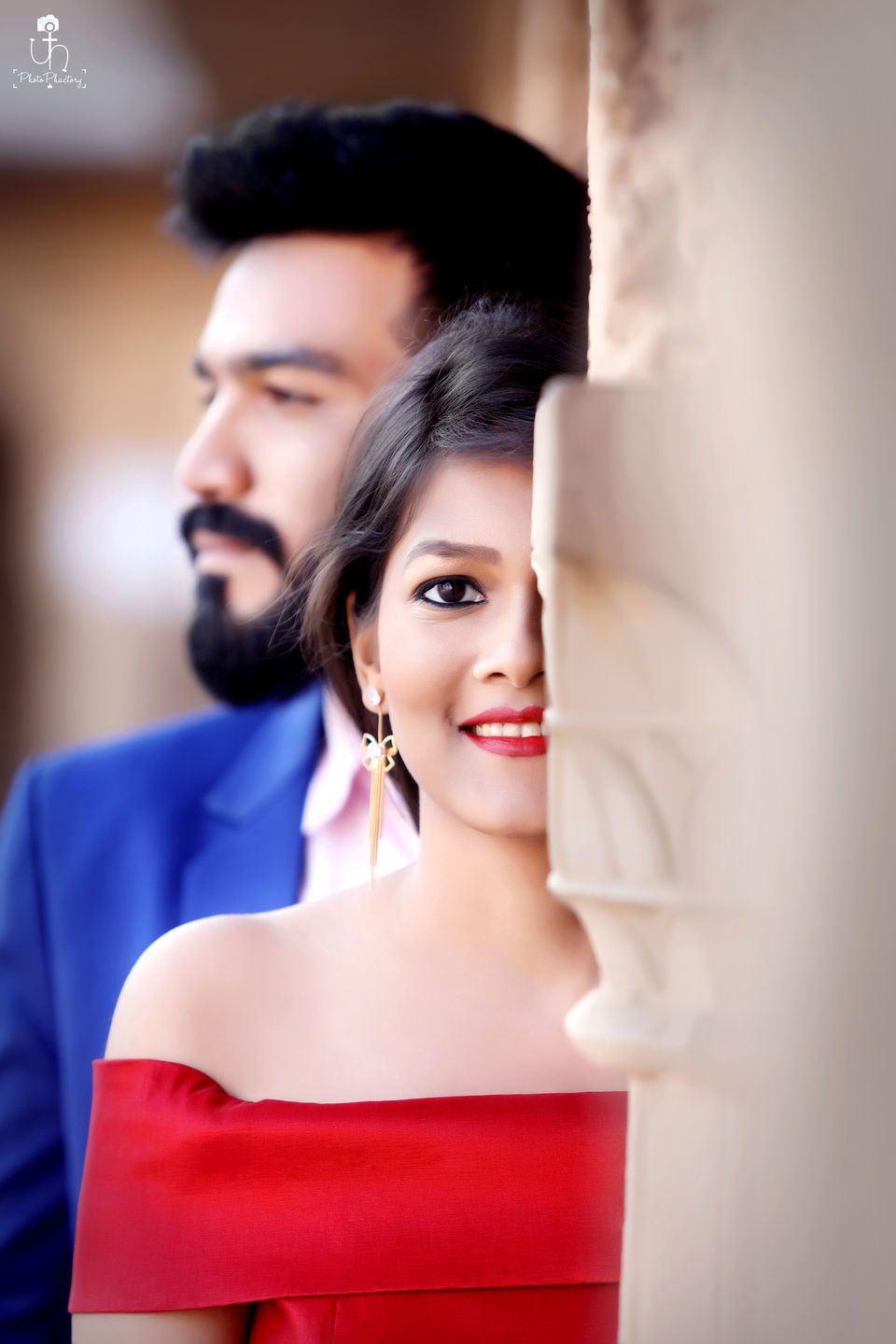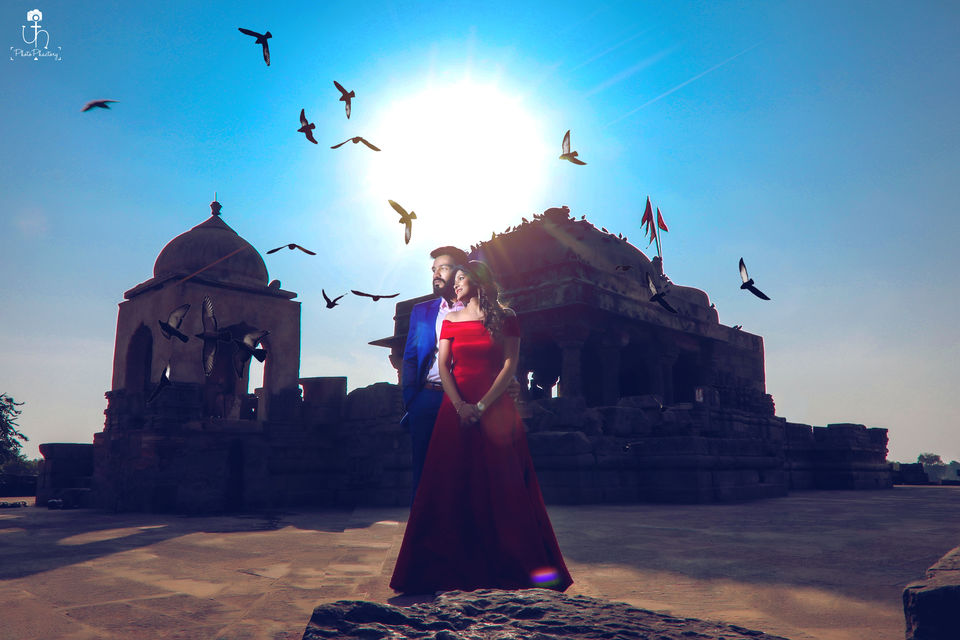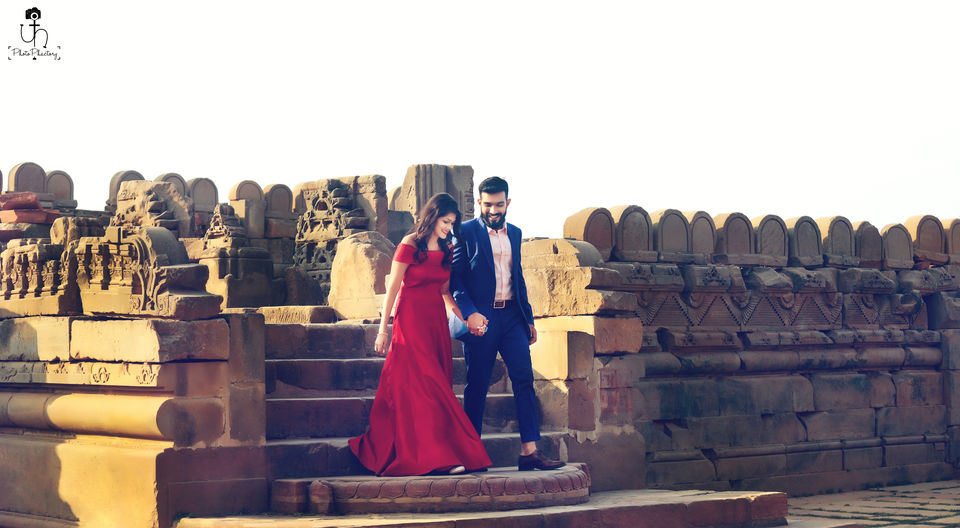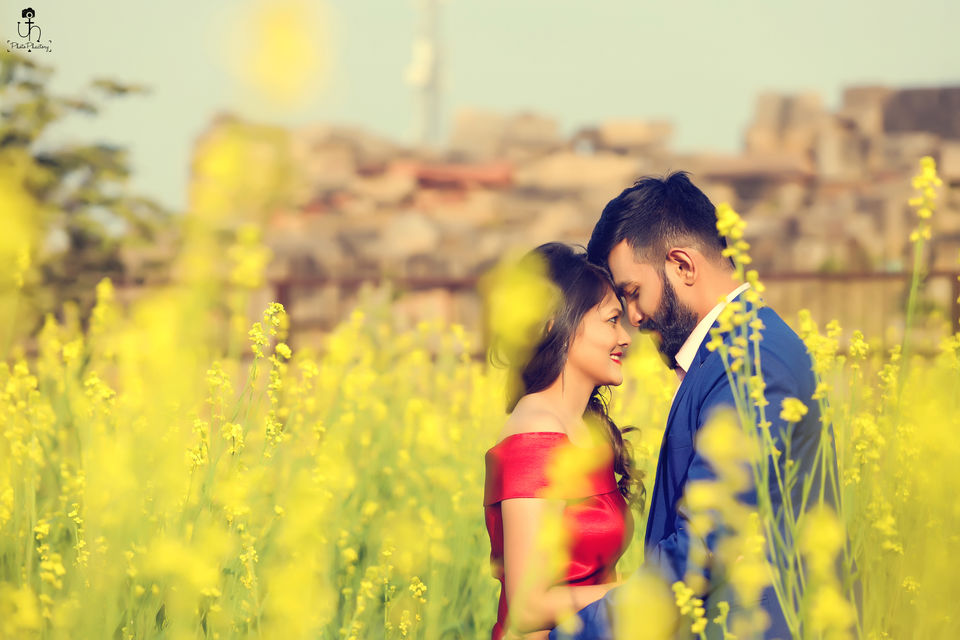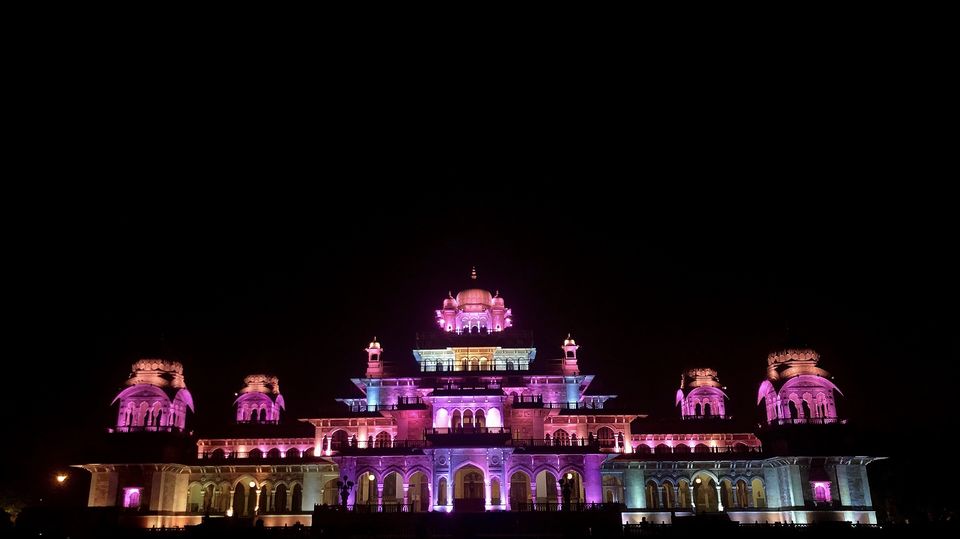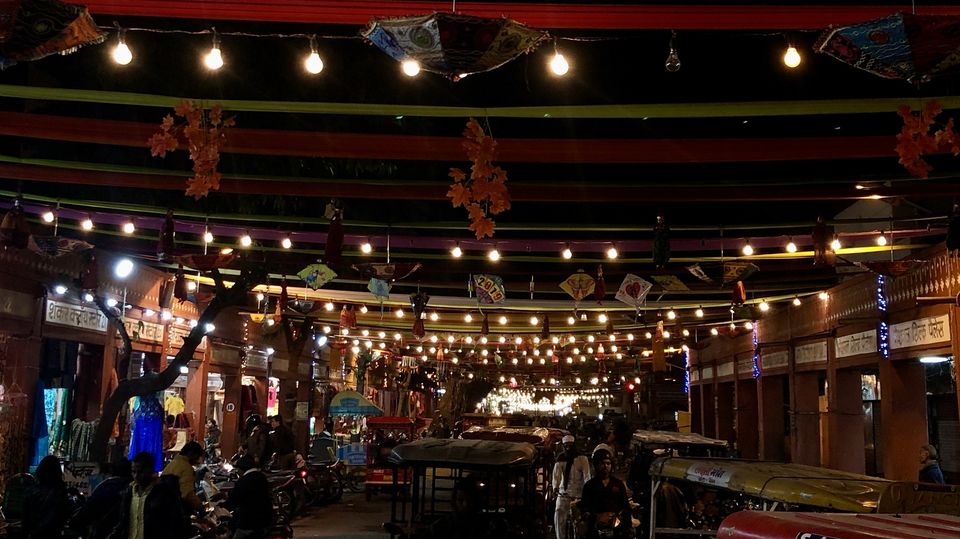 3. Patrika Gate.
It was a early morning start to get the place a bit empty and also that we can cover every place we had left bcoz it was our last day.
These majestic and opulent series of gates situated at the entrance of Jawahar Circle Garden are a photographers paradise. The intricate and colorful Rajasthani artwork on the entire gateway looks beautiful in photographs. Also, you can shoot some awesome pictures in the well-maintained garden which covers an area of almost 3-4 kilometers. You can re-create some of the favorite moments from Indian movies. We recommend conducting the shoot during daytime as the sun will add natural lighting to the frame and photographs will bright-up beautifully.
4. Albert Hall.
ituated in the heart of Jaipur, this magnificent Indo-Saracenic structure is a quintessential choice for your pre-wedding photography. You can even add some drama by capturing flying birds in the frame as there are a lot of bird feeding areas outside the hall. And since it is a famous tourist destination, horse carriages are easily available on which both of you can sit, enjoy and get some awesome photographs clicked.
5. Hawa Mahal.
Also known as the Palace of Winds, this marvelous pink-red structure has often been made a part of national and international cinemas. So having your wedding photo shoot at this location is a MUST! It is situated in the heart of Jaipur city and can be reached very easily. Since the Hawa Mahal overlooks the main streets, you will need to conduct the photo shoot on the street itself. It may become a little awkward at the beginning, but trust us all the efforts will be worth the results. Also, it is totally free of cost without any entry charges.
6. Jal Mahal.
This gorgeous palace is built in the middle of the Man Sagar Lake and is one of the most preferred locations for pre-wedding video or photo shoot. Many couples capture alluring sunrise pictures on the banks of this heritage property. Or you can also capture gorgeous black silhouette images which looks beautiful and mysterious. And the best part, unlike many forts or palaces in Jaipur, you won't have to pay any ticket charges for the photoshoot.
7. Amer Fort.
Famous for its large courtyards, opulence and the sheesh-mahal (mirror palace); Amer Fort or Palace is the most loved tourist destination of Jaipur. And it also tops the list of best pre-wedding shoot location in Jaipur.
8. Panna Meena Ka Kund
This stepwell is the smaller version of Chand Baori (in Abhaneri). Such kind of ancient structures is ideal for stunning wedding photoshoots. This baori or kund is open for all and there are no charges (entry tickets or otherwise) for conducting pre-wedding shoots. Situated within a kilometer of iconic Amer Fort, you can also record a pre-wedding video entirely in this scenic area.
9. Nahargarh Fort
Nahargarh Fort stands on the edge of the Aravalli Hills, overlooking the city of Jaipur in the Indian state of Rajasthan. Along with Amer Fort and Jaigarh Fort, Nahargarh once formed a strong defense ring for the city.