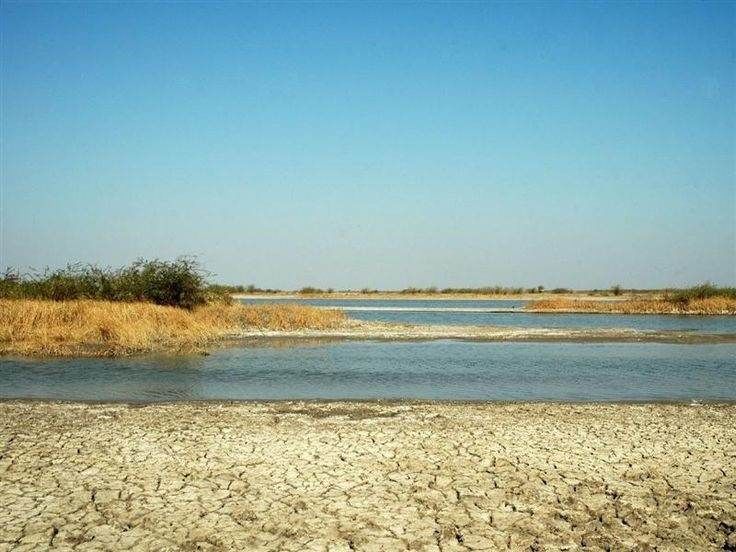 Rivers are synonymous with fresh water, civilisations through their course, and the significant juncture of their confluence with the seas or the oceans. Most Indian rivers meet larger rivers as tributaries or flow into the Bay of Bengal or the Arabian sea. But there is an intriguing river in India which does not meet any larger water body at the end of its course. This fascinating river is Luni.
The Luni River originates at an elevation of 772 meters from the Naga hills of Aravalli Range in Ajmer district of Rajasthan. Luni, called by the name Sagarmati here, takes a south-western trail towards Gujarat, covering a distance of about 495 kms and flows through Nagaur, Pali, Jodhpur, Barmer and Jalore districts of Rajasthan. Eventually the river meets its end in Barine near Rann of Kutch in Gujarat. The mind-boggling fact is that water from the river drains widely on a shallow bed, eventually leading to its termination, without flowing into any other water body.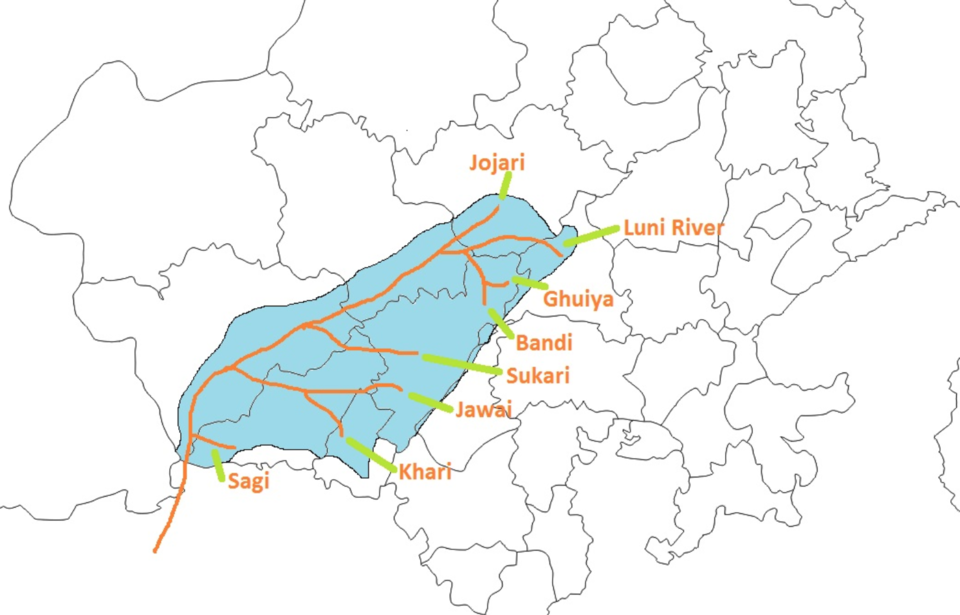 As Luni flows through Rajasthan, the hot temperature and lack of rainfall become the reason for erratic supply of voluminous water. Additionally, the sandy terrain of the region does not let the river cut a deep bed and the water overflows the banks creating a wider channel as the river progresses forward. Towards its mouth, the river is shallow enough to evaporate from the surface. Luni enjoys freshwater for the first hundred kilometres of its channel, but as it reaches Balotra in Barmer, the water turns saline due to the salt rich surface it flows on, and hence gets its name Luni which means saline in Rajasthan. Despite being saline, river Luni is a major source of irrigation in the parched regions of Rajasthan and hence, enjoys a religious significance among the locals.

Where to see Luni in its best form?
You can see Luni in its full flow at Balotra in Barmer district of Rajasthan during the monsoon season. The river receives maximum precipitation during this time. You may also visit Barmer during the Annual Thar Festival held in early March.
Frequent searches leading to this page:-
do all rivers flow to the sea, where river meets ocean, which water body is not attached to any sea, which of the following water body is not attached to any sea, which of the following water body is not attached to any sea, which river does not meet the sea, water body not attached to any sea