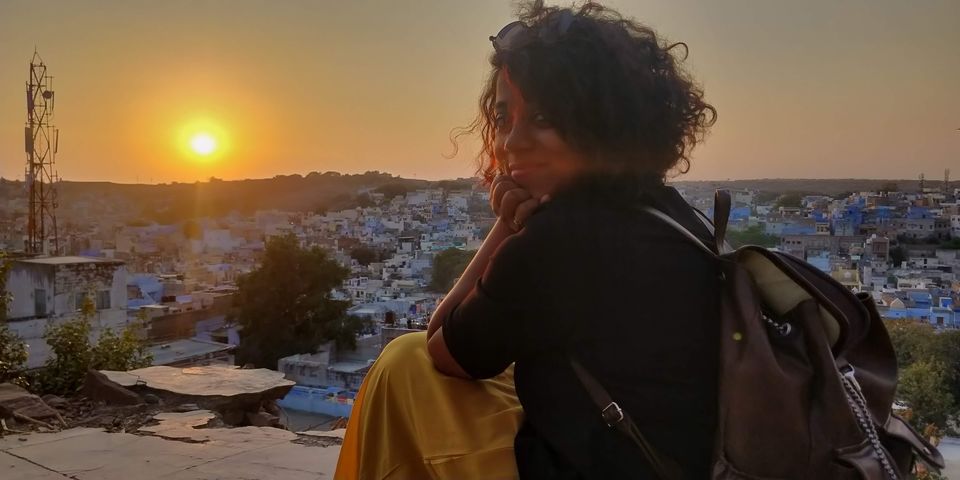 Boss ka taana aur auto tune ka gaana need one common remedy - a pause button.
So, if you are indecisive about selecting your next destination (cause India spoils you with options) but want to go for new adventures solo (because your friends ditched that Goa plan, again) - then run to Rajasthan. Colorful culture, diverse landscape, gorgeous forts, hiking spots, camel rides, silent retreat in the desert - Rajasthan is fulfilling.
Best time to visit is from November to March. I took a simple route to cover the cities I had heard of the most: Udaipur - Chittorgarh - Jodhpur - Jaisalmer - Jaipur.
The land of serene lakes. Popular destination for couples, but I did not miss my partner.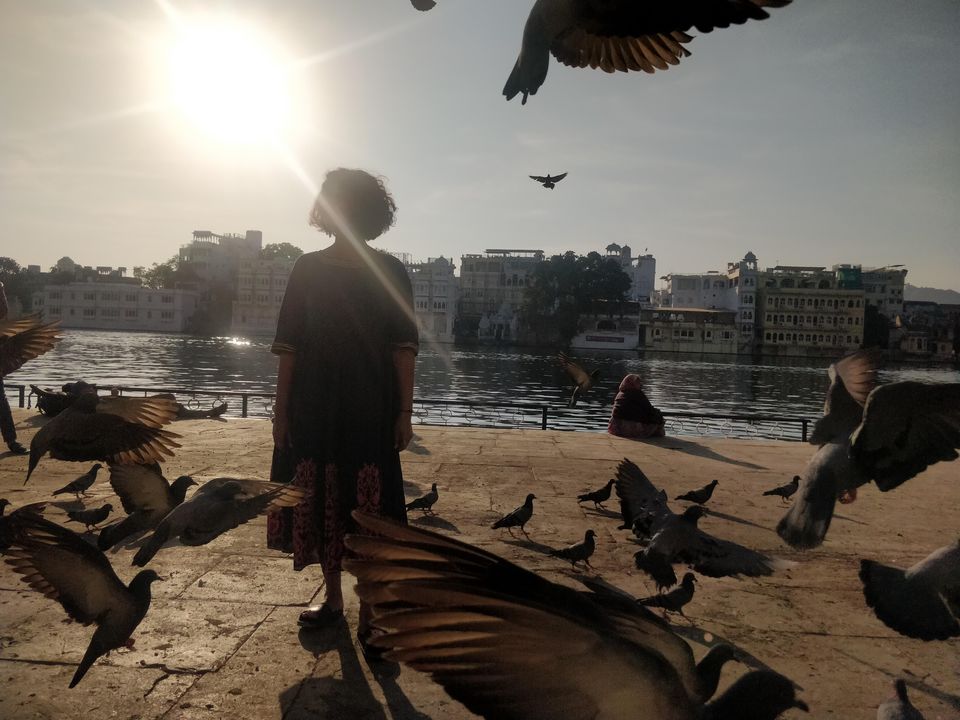 Stay: Banjara Hostel, 4-bed mixed dorm, 400 INR/night
Pros: Location (200 meters from the serene Udaipur Lake), roof-top restaurant, global culture, host
Con: Rooms could be cleaner
How to reach: I took a prepaid cab from the airport by paying 600 INR. If you are an extrovert, may be ask around for shared cabs - you will get better deals within 200 INR.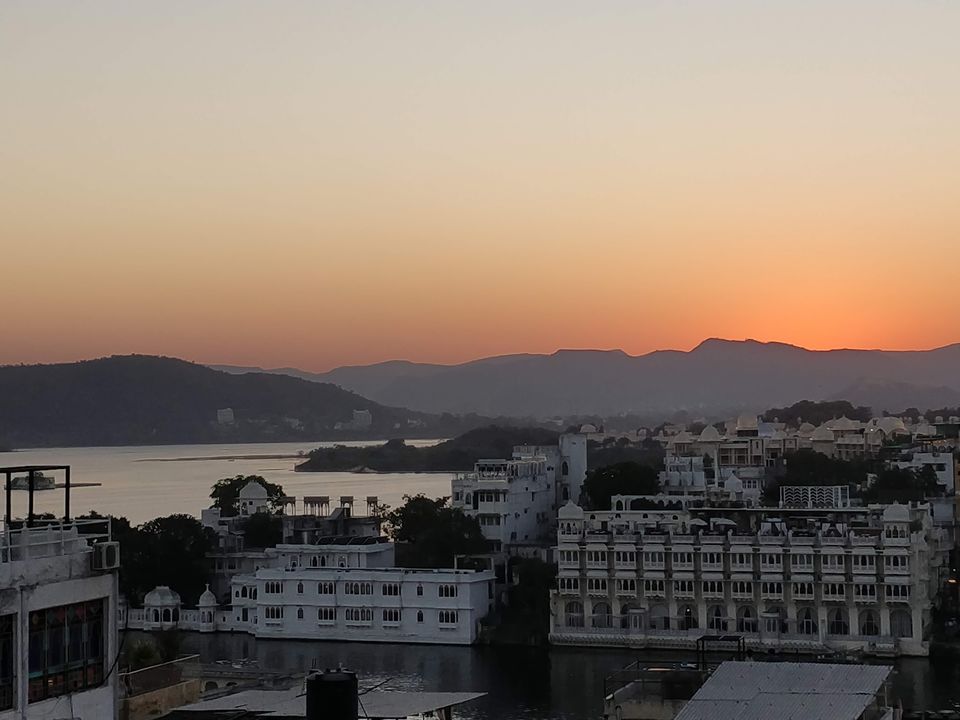 Day 1, Udaipur: I spent the morning hiking the Tiger Lake trail which was arranged and navigated by our amazing host of Banjara hostel. I had a good breakfast, shower and headed to a village called Dhar in an auto shared with other hostel mates. The hike started from Dhar village. Well I am a shabby climber, hustling and bustling my way through the cactus and rocky edges. But the view from the top was worth the panting. Cost: 100 INR.
Day 2, Udaipur: I really wanted to dress up and be a tourist. But all I did was to sit by the ghat, listen to music and watch the birds for hours. Then in the evening, I went to Bagore Ki Haveli - they organize a music and dance show everyday at 7 pm.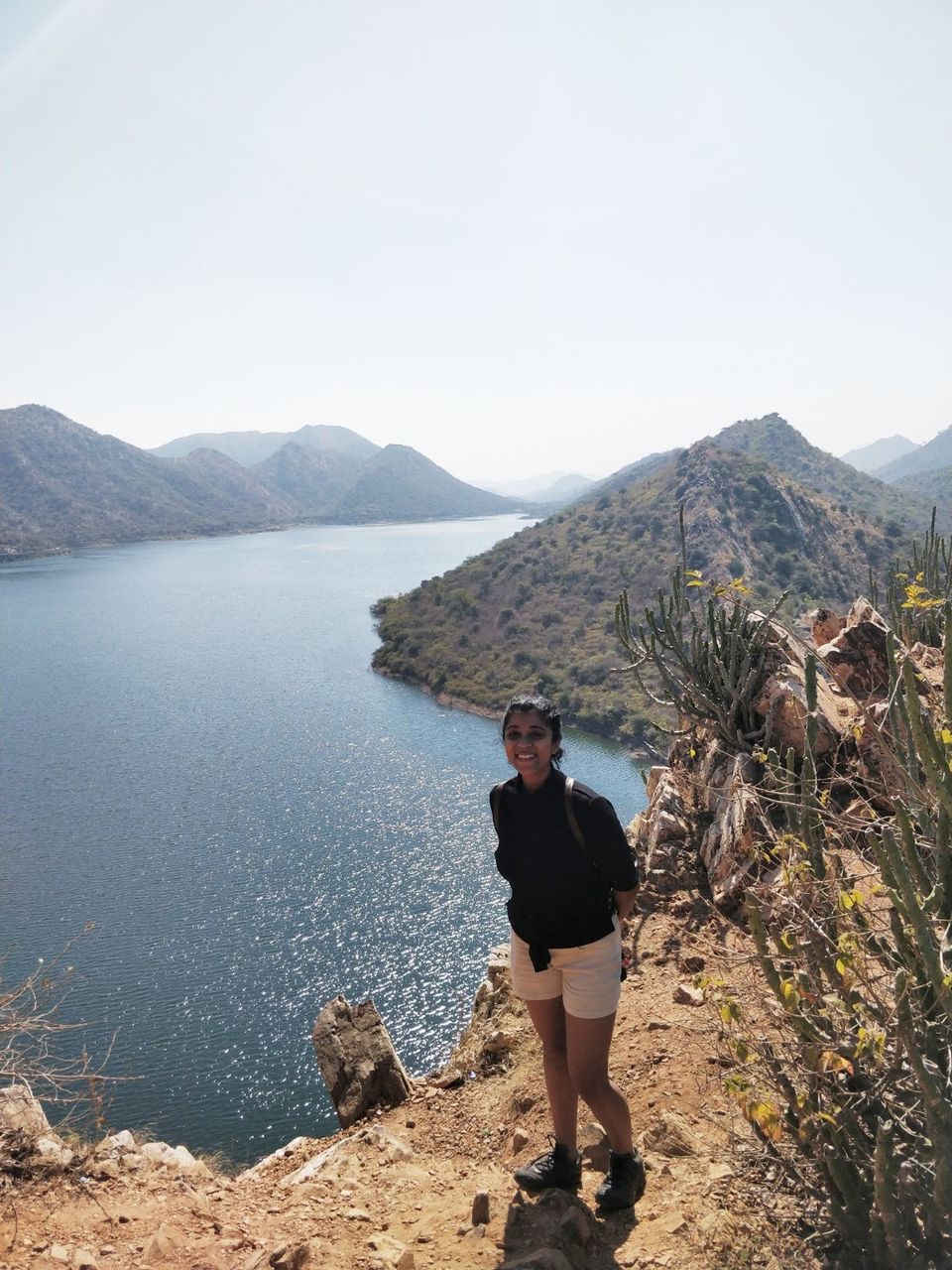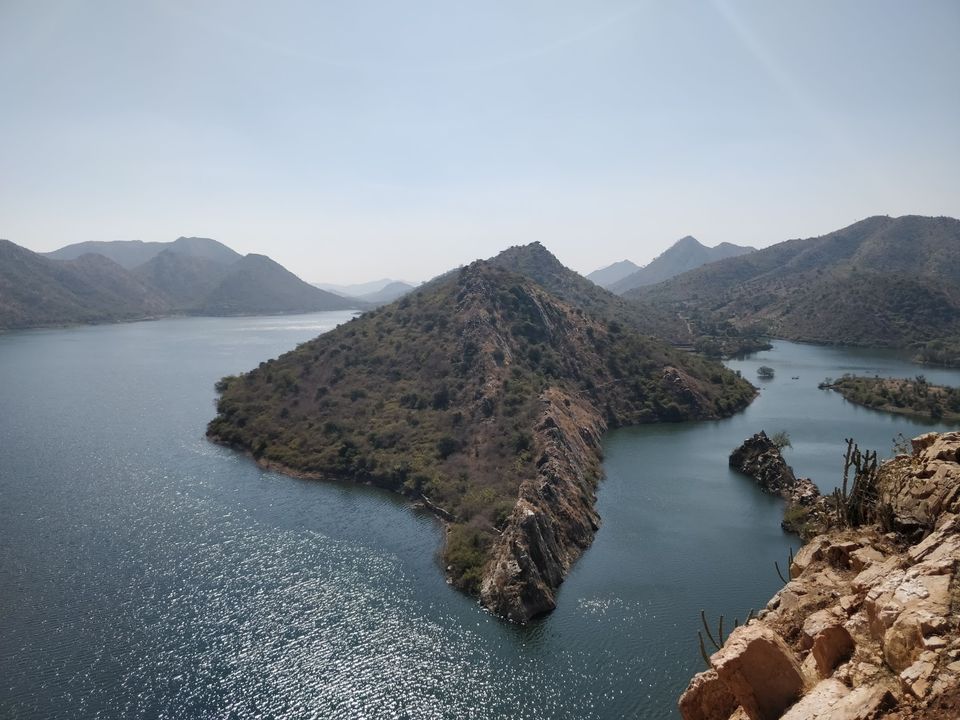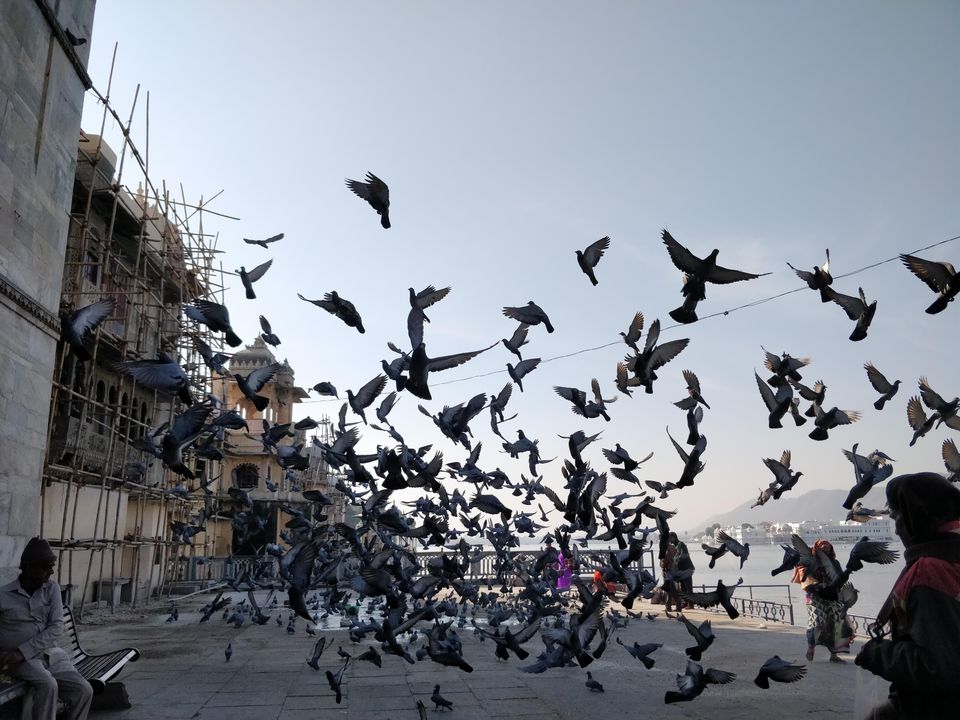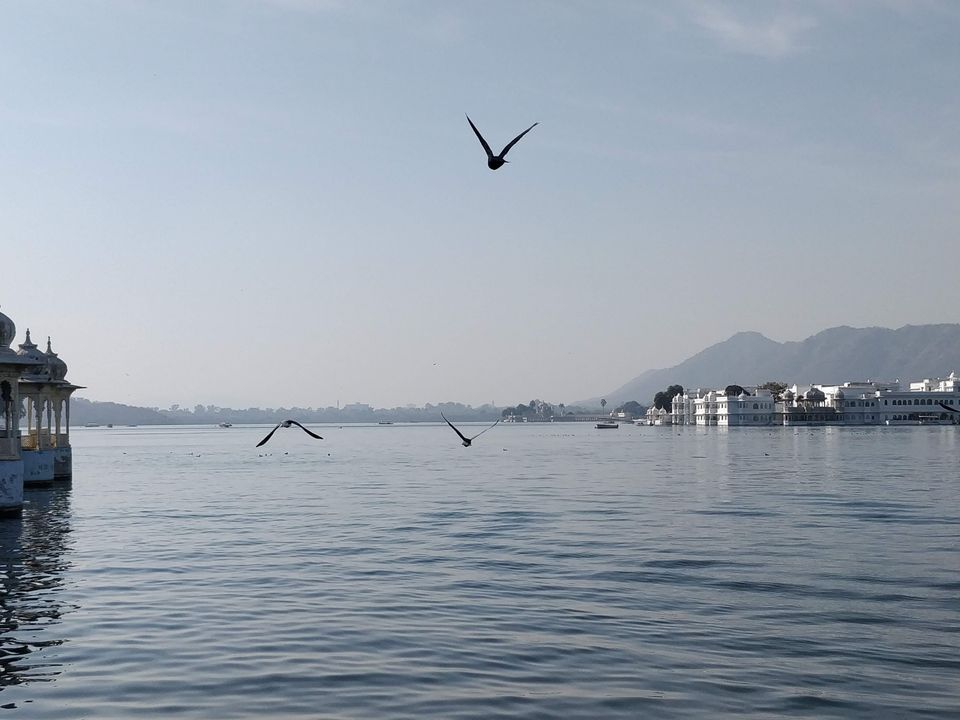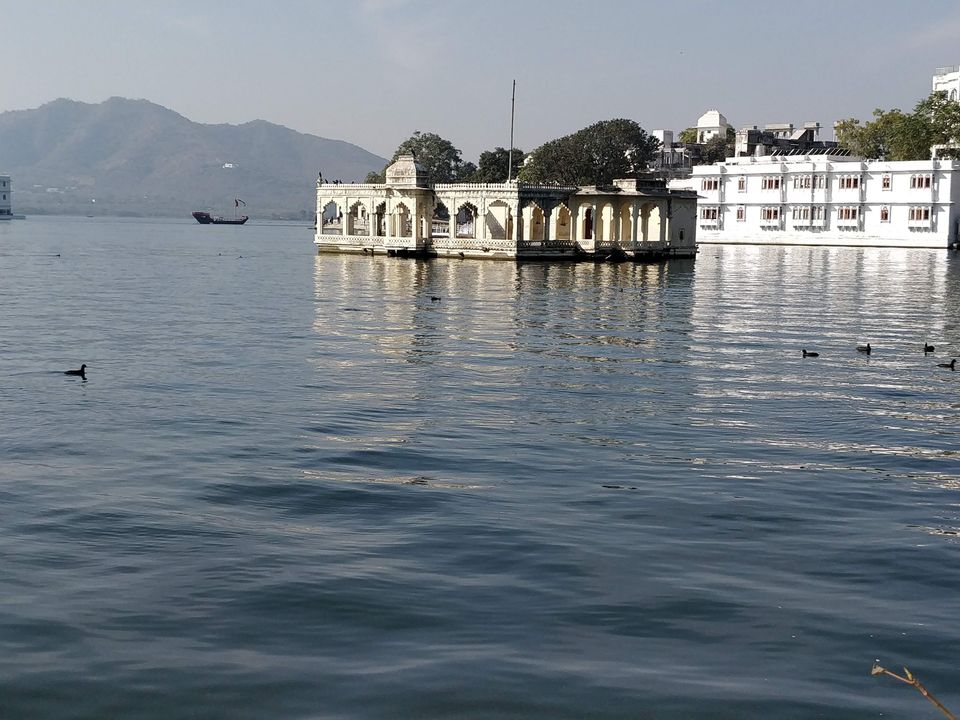 This is a UNESCO world heritage site. And thanks to Bollywood, I heard tourists call it the Padmavat Palace. Ugh!
How to reach: I took a train from Udaipur to Chittorgarh and I reached the city in 3 hours. I took a shared auto (found fellow travelers in the train) from the station, and reached the fort in 30 minutes. Cost: 150 INR. P.S: Never make the mistake to book a cab from the city to Chittorgarh - they will slit your pocket open.
The fort: I hired a guide (cost: 200 INR) inside the fort. He had his bike (you need this bike) and took me around while explaining how beautiful Padmavati and Meerabai were; if you want to know the real Chittorgarh, and not a layman's script of a Sanjay Leela Bhansali movie, use Google and read the sculptures on the monument.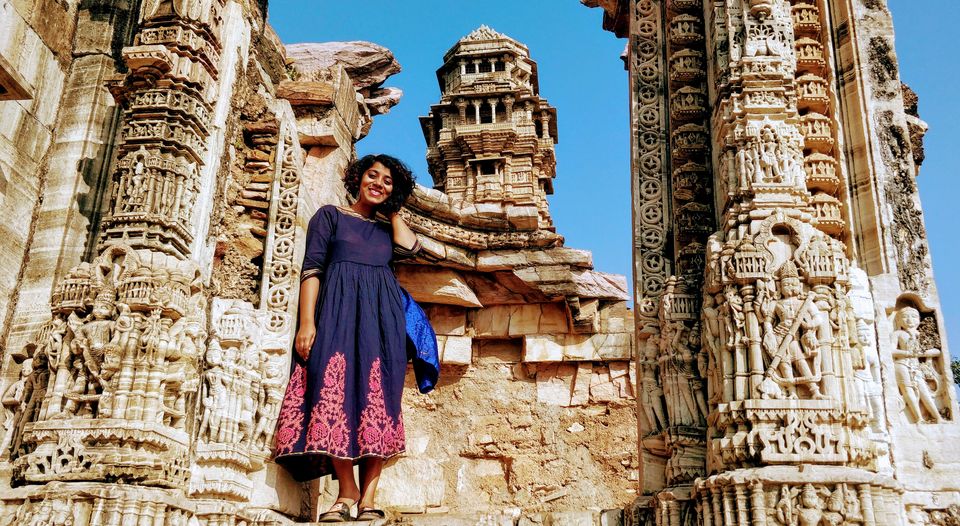 I wrapped up the fort visit by 4 PM and headed for my bus to Jodhpur. Light dinner and bus fair costed me 500 INR.
This city has my heart thanks to Zostel.
Stay: Zostel Jodhpur, a 6 bed female dorm, 500 INR/night.
Pros: Location, global culture, activities, restaurant, views, easy commutes, books
Con: Can't remember any.
How to reach: After getting down at the bus stop, take a cab to the clock tower (a famous tourist spot). From there, use google maps and walk to Zostel in 5 minutes.
Day 1, Jodhpur: Once I reached, I freshened up and headed for food in the cafe - and boy I spent some time there looking at the marvelous Mehrangarh Fort right in front of me. I read there for an hour, met a fellow solo traveler and started walking towards the fort. There is a short cut and if you have the stamina to walk up the steep slope, you save 100 rupees and reach the fort. The fort gate closes by 5 PM - so I did not enter the fort this day as it will take 3-4 hours to experience the fort properly. Rather I went to the Jaswant Thada, situated near the fort. Made of white marble, this cenotaph is so calming, so relaxing, so rejuvenating.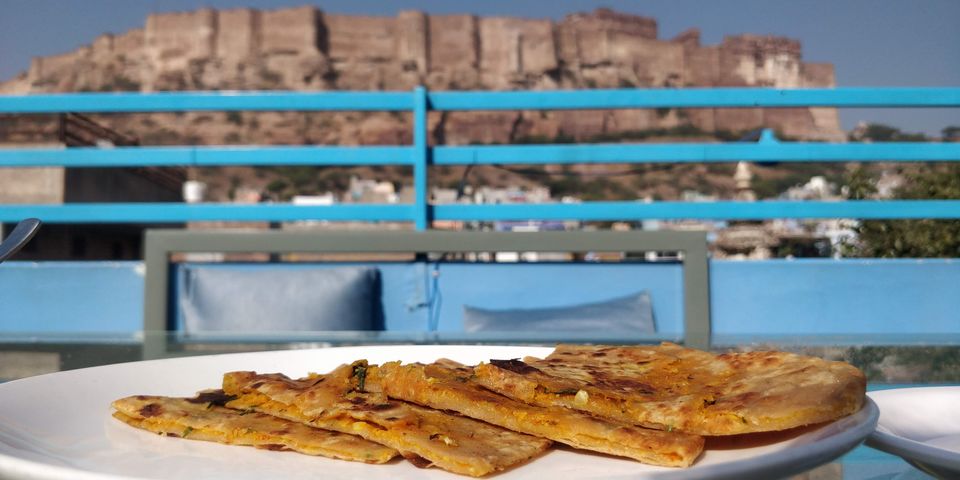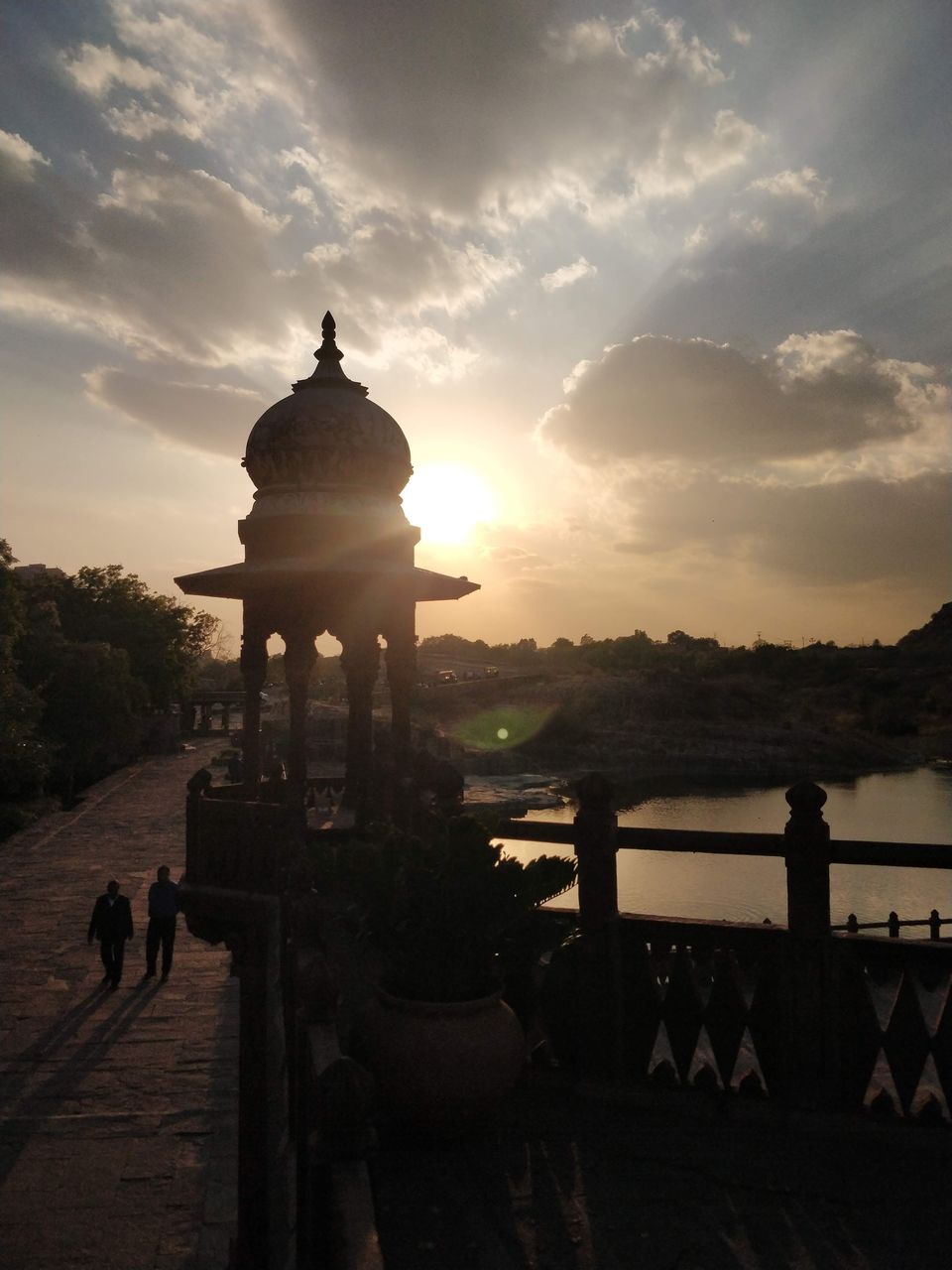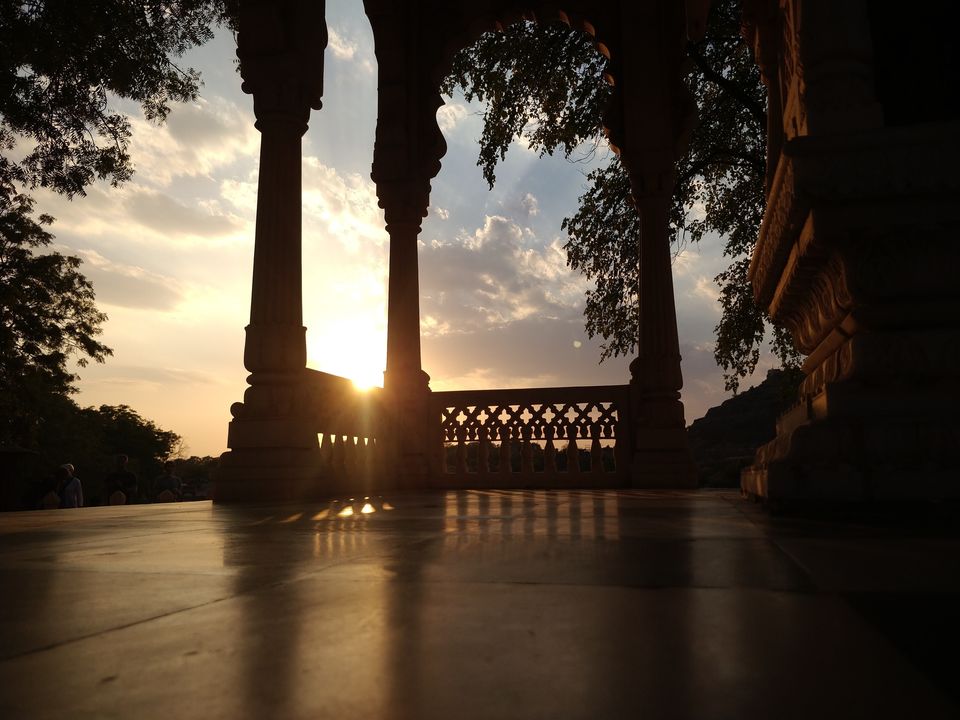 Day 2, Jodhpur:
The Mehrangarh Fort: Make sure you carry water, good shoes and a pair of sunglasses for this tour. I started at 9 am and reached the fort by 10 am.
In the evening, our host had planned a walking tour to the old city of Jodhpur - bonus was some delicious samosas, sweets and a grand sunset.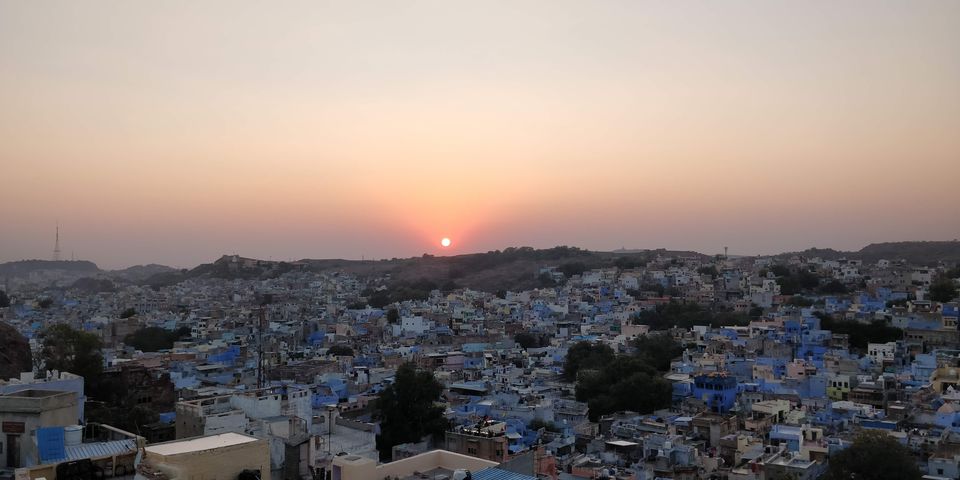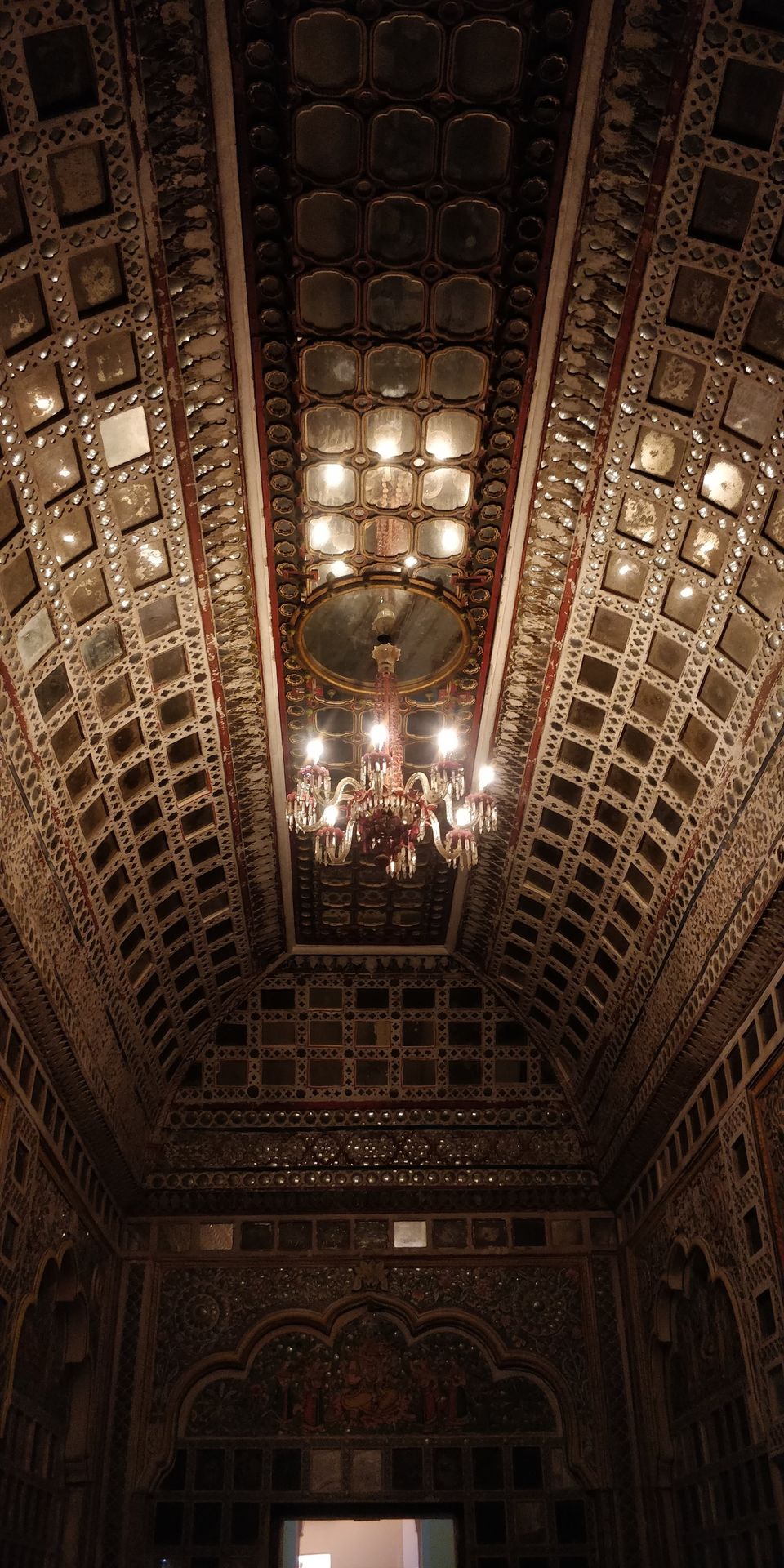 For a Bengali, Jaisalmer's golden fort or "Sonar Kella" holds a soft spot, thanks to Satyajit Ray's namesake masterpiece.
Stay: Hotel Tokyo Palace, dorm bed (250 rupees for a night) since I did not spend any night here but just keep my luggage. Carry locks for your bag as they do not have a locker. They were kind enough to arrange my desert safari on a short notice. 250 INR/night.
Pros: Location, cheap, desert camo facility
Cons: Cleanliness, staff were a little creepy
How to reach: Bus from Jodhpur will drop you near the Gadisar Lake, 1.5 km from the hotel. Autos can drop you to the hostel - I walked using Google map.
Day 1: On the day I reached Jaisalmer, I left for the Thar desert safari and camping by noon. I felt the arrangements (food and security) made by my hotel could have been better, so may be check with Thrillophilia for better options. Carry warm clothes as the cold of Thar could be unforgiving at night.
My silent retreat at Thar was inexplicable. It was quiet, still and endless. And you craving for rum and chai will pakka escalate.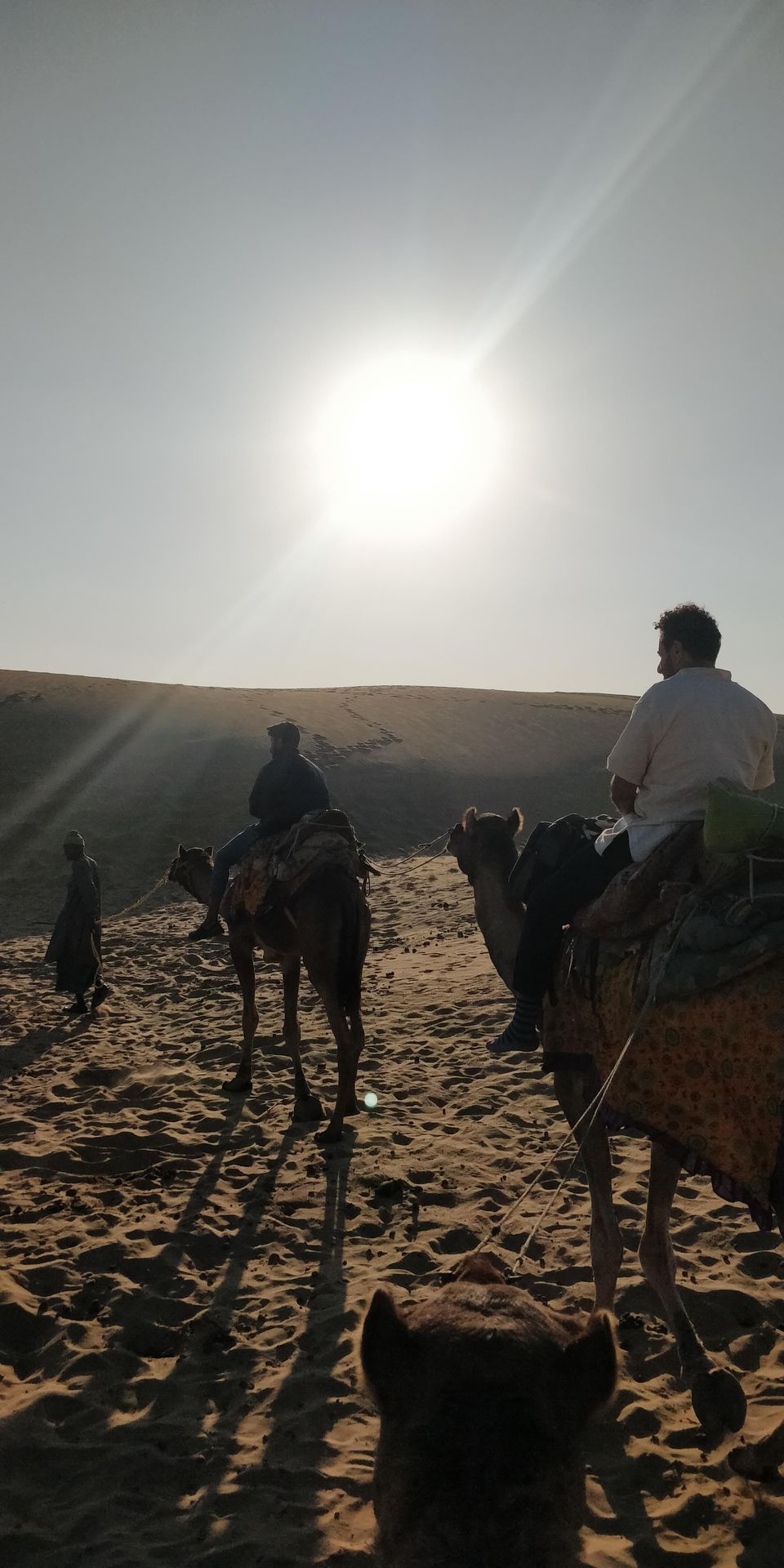 Day 2, Jaisalmer: Once the camels dropped us back to civilization, I rushed to freshen up and took a long walk to my dreamy Sonar Kella. You can totally plan and book homestays which are within the fort. Be quick because these are high on demand. The routes around this fort is just like that of Baghdad - narrow, busy and jostling with life. Enjoy the architecture, color and vibe. I walked for 3-4 hours, visited the Jain temple, Gadisar Lake and spoke to the Fort guards, heard stories of their royal families. Once back at hostel, I rested and read books - bus to Jaipur starts at night.
Jaipur is love. The pink hue is super cute.
Stay: Zostel Jaipur, 6-bed all female dorm, 500 INR/night.
Pros: location, common resting room, self-cooking facility
Cons: I unfortunately was mapped with some really loud girls without any idea about dorm culture. May be the hosts could ask them to tone down.
Then after a road-side breakfast of milk tea and kachori jalebi, I took a local bus to Amer fort (ticket - 35 INR).
So in Jaipur, there are three forts on the hill tops - Amer, Nahargar and Jaigarh. I visited Amer via bus and got a lift to Nahargar fort. The route to Nahargar and Jaigarh fort are not accessible through public transport. And if you are on budget, may be ask your Zostel host if there are other guests traveling to these forts. A car to all three forts will be the easiest route but it can be expensive for solo travelers.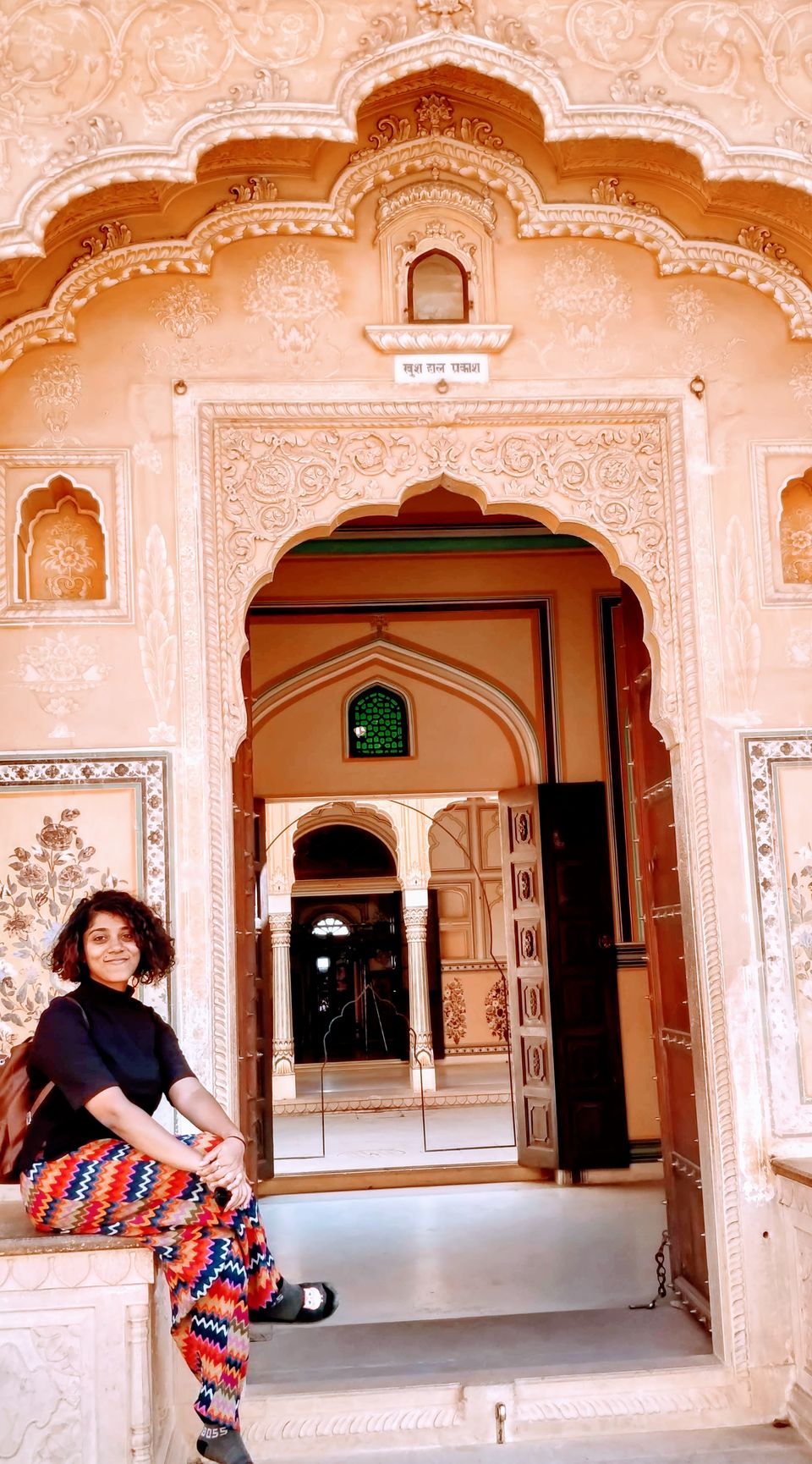 The rest of the day went chilling with some zostel mates, eating lal-mas baati churma, and sleeping.
Took my flight to Kochi next morning from Jaipur Airport.