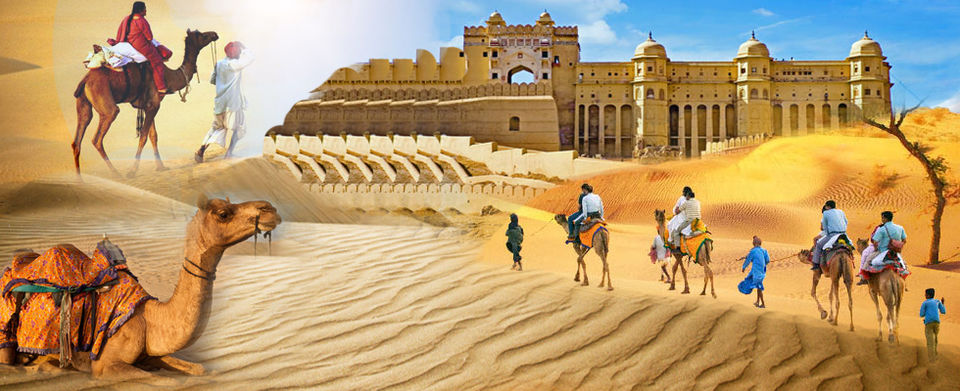 Known for its forts, deserts and palaces, Rajasthan is one of the beautiful states of India. With rich culture and tradition, this state takes you back to the time of Rajas and Maharajas which is quite a unique experience to explore.
When you talk about the city of Rajasthan, you tend to think about Ajmer, Jaipur, Udaipur, Jodhpur, and Jaisalmer to name a few. But if you are ready to look beyond these touristy places, you will find that there are many offbeat destinations in Rajasthan that can give you a taste of everything that the city is famous for –palaces, forts, camels, and elephants.
Here are some of the offbeat places in Rajasthan that you should add in your bucket list:
• Barmer: One of the largest districts in Rajasthan, Barmer forms a major part of the Thar Desert. It is surrounded by the city of Jaisalmer, Jalore, Pali, and Jodhpur. Along with dune bashing, you can also take a step back into time with its many historical attractions such as the Siwana Fort, Juna Ruins, Brahma Temple and Jogmaya Temple.
• Banswara: The Banswara city of Rajasthan got its name from the abundant bamboo forest that was once found in the city. The place was founded by Maharawal Jagmal Singh and is dominated by Bhil tribals. City Palace, Anand Sagar Lake, Bhim Kund and many more are some of the offbeat places to visit in Rajasthan.
• Dungarpur: Surrounded on the east by the state of Gujrat and on the foothills of the Aravali Hills, the city of Dungarpur is all famous for the royal palaces and their exotic architecture. The exceptional architecture of Dungarpur's palaces and royal residences offers a sight that you'll struggle to find elsewhere. Some of the main attractions that you can visit include Juna Mahal, Bada Mahal, Gabi Sagar Lake etc.
• Jhalawar: Named after its founder, Jhala Zalim Singh, Jhalawar has a diverse cultural heritage that includes many forts and palaces from the Rajput and Mughal periods. It is solely famous for the large numbers of temples and religious sites. Some of the offbeat places which you can visit in Rajasthan include Jhalawar Fort, Government museum, herbal garden and Bhawani Natyashala.
• Kuchaman City: Lying hundred kilometers from Pushkar, Kuchaman city is a small village that houses an impressive-looking fort. The most famous tourist spot of this place is Kuchaman Fort, overlooking the city, which was built by the Gurjar Pratihara dynasty in 760 AD. Other than this, the city includes a few Havelis and some fresco paintings telling the stories of Hindu mythology.