Rajasthan is the jewel in the crown of India, a jewel that shines and sparkles. From the colour-coded cities of Jaipur, Udaipur, Jodhpur to the expansive deserts defining the landscape of Jaisalmer, Barmer and Bikaner, every corner of this magnificent state has gems to explore and savour. The havelis of Bundi, peace of Pushkar, grandeur of Kumbalgarh and pristine aura of Ranakpur, Rajasthan just keeps giving and giving.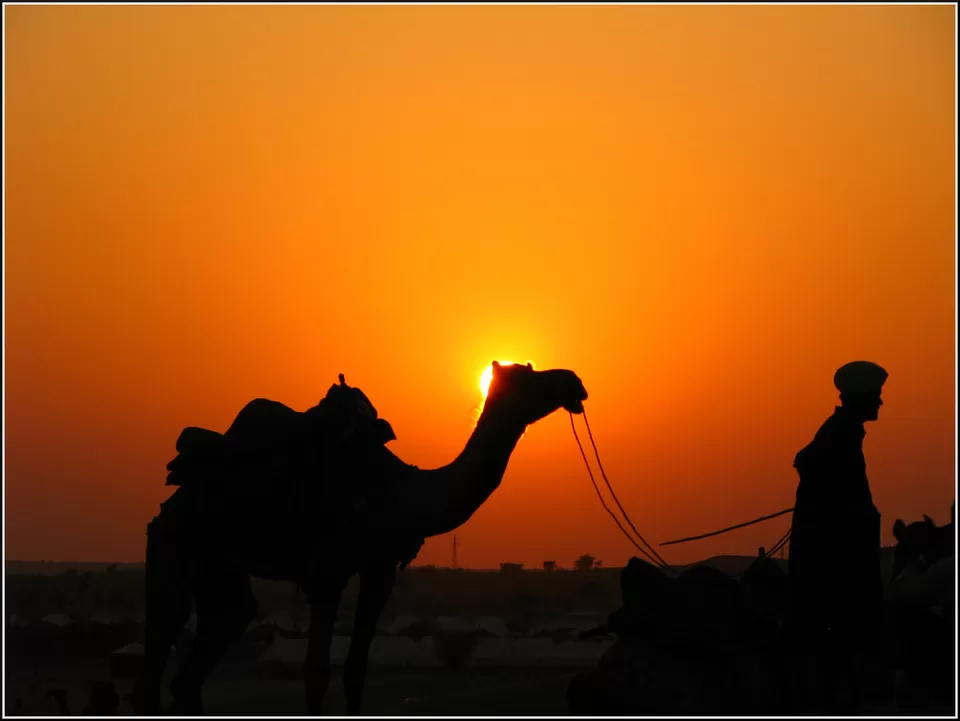 And one such hidden gem, covered under a blanket of dust, is Jhalawar in Rajasthan, or the city of temples! Once known as Brijnagar, Jhalawar in Rajasthan today is a place laden with historic forts, beautiful palaces, Hindu and Jain temples and Buddhist rock-cut caves. It has a rocky, water-laden landscape, that makes it a greener city, in comparison to the numerous other cities of the state. And with the onset of winters, the entire area is bathed in shades of gold and orange, with numerous orange orchards blooming. And contrasting the orange tinges are bright pinks and whites of the opium that is still harvested in many field of Jhalawar.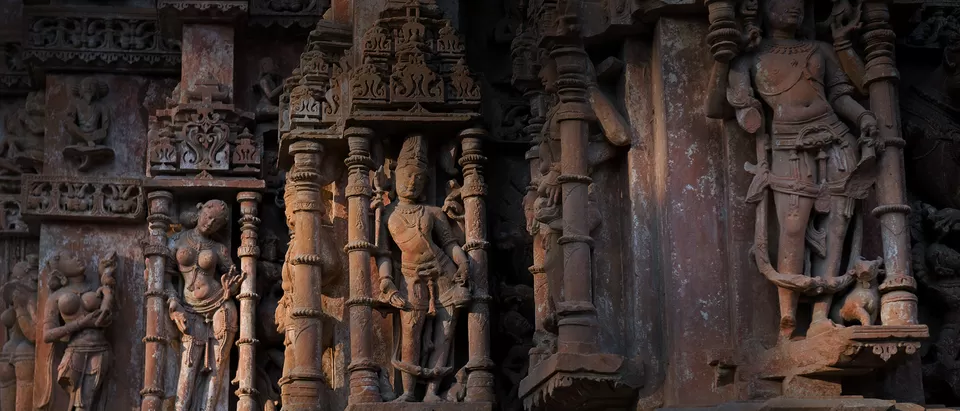 Why travel to Jhalawar, Rajasthan
Jhalawar in Rajasthan is relatively unmapped on the tourism route and is a hidden gem that few have explored. However, it is a town you would love to get lost in. In 1821 this town had 108 temples, today there are still many of those that have survived invasions, and natural calamities. So let's dive in and explore this untapped Rajasthan gem.
Situated in the centre of the town is Jhalawar Fort, built by Maharaj Rana Madan Singh and beautified by his ancestors in the form of paintings and sculptures inside it. Also known as Garh Palace, it stands tall and proud, a reminder of the pride of the rulers of this land. Built between 1838 and 1864, the resplendent cream coloured terracotta palace has endless corridors and peaceful gardens surrounding it. The Zenana Khas or the 'women's palace' has some excellent frescoes on both, walls and mirrors and they are prime examples of the Hadoti School of Art.
Timings: Sunrise to sunset
Entrance fees: Free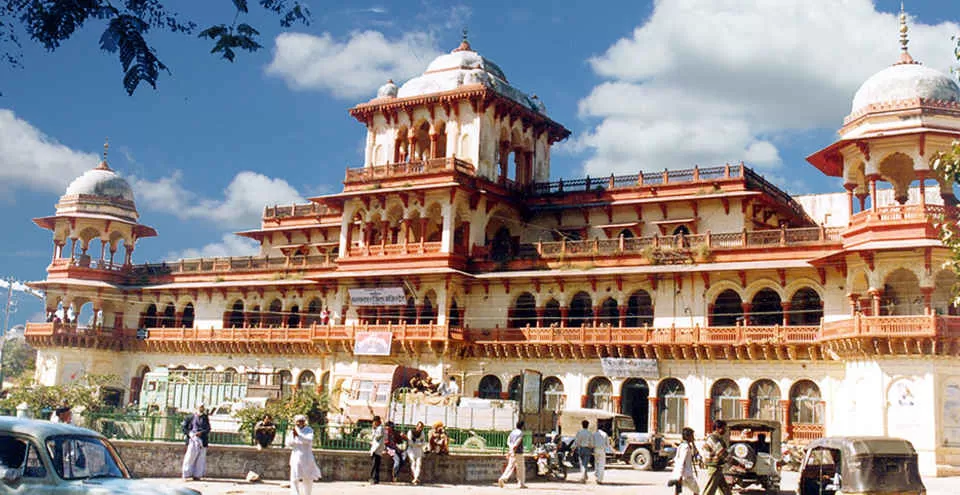 Jhalawar Government Museum is on the first floor of the Garh Palace and one of the oldest museums in the state of Rajasthan. It has a fine collection of rare paintings, illustrated leaf-based manuscripts and sculptures from the lost city of Chandravati (believed to be 7km south of Jhalawar). The sculptures date from 8th century to 18th century. There are also intricately painted elephant and horse miniatures displayed in glass cases.
Timings: 10 am to 4.30 pm, closed on Monday,
Entrance fees: ₹10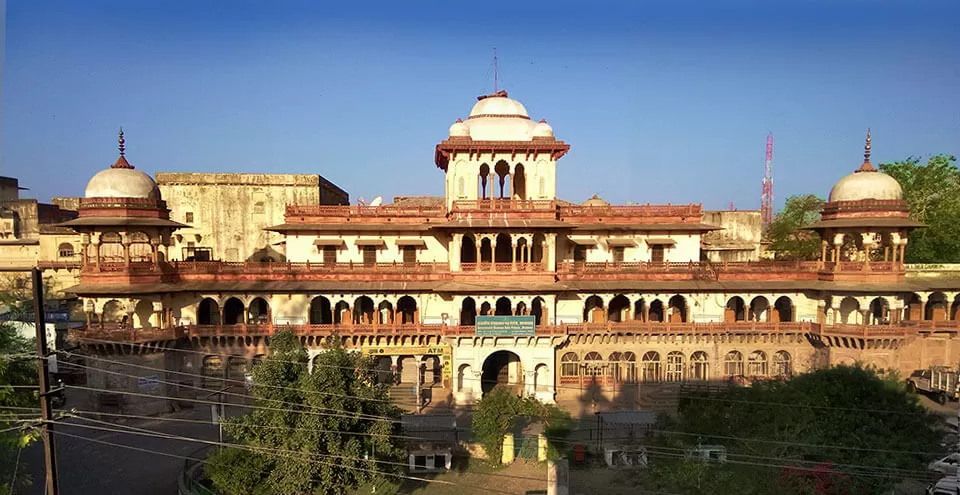 Bhawani Natya Shala
Bhawani Natya Shala is a theatre located on the palace grounds, built in 1921 by Maharaja Bhawani Singh. It's patterned on grand European opera houses and though it has fallen into disrepair, visitors can wander through its cavernous hall. It is known to have an underground passage which allowed horses and chariots to appear on stage.
Timings: Sunrise to sunset
Entrance fees: Free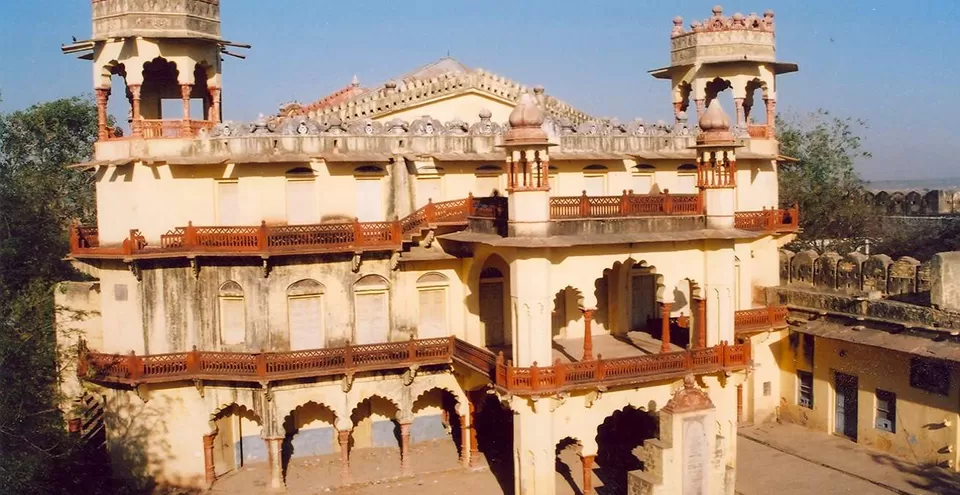 Gagron Fort (20km from Jhalawar) is one of Rajasthan's six hill forts that together form a UNESCO World Heritage Site. The fort is flanked by Ahu, Kali and Sindh rivers and guarded by a deep moat. It's a rare example of a fort protected by both forest and water. The astounding thing about the Gagron Fort is that it has no foundation. It is just built on a hillock, with no roots to tie it to the ground. A beautiful mausoleum of Sufi saint Mitheshah just outside the fort, is the venue for an annual colourful fair, held during the month of Muharram.
Timings: 9am - 5pm
Entrance fees: ₹50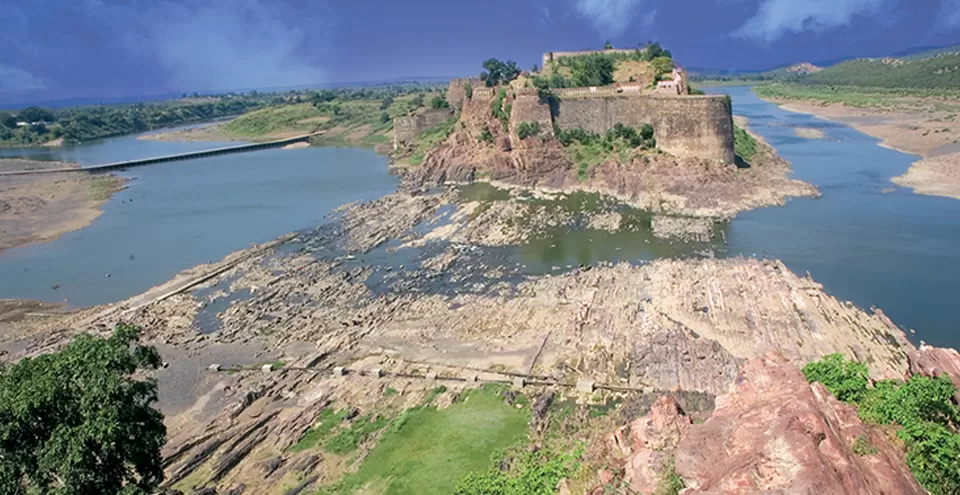 Jhalarapatan, 7km from Jhalawar, is aptly known as 'city of temple bells'. An ancient village built in 1792 by Jhalawar's founder, Jhala Zalim Singh, the town then was an important trade stop and, therefore, protected by walls. Today it is the city of bells as the evening air reverberates with the peal of bells from scores of temples. Every corner has a shrine, some big, some small and some nondescript, as an idol under a tree. But every shrine is attended to and one must take care in visiting every corner of the city. Jhalarapatan contributes majorly to Jhalawar's alternative name, 'city of temples'.
Timings: Sunrise to sunset
Entrance fees: Free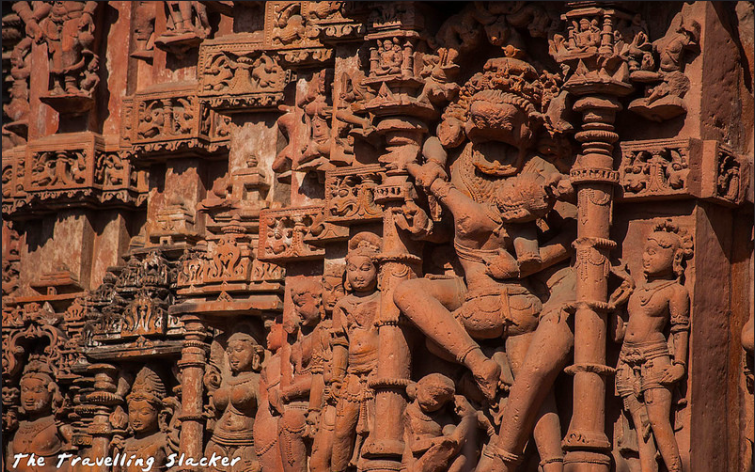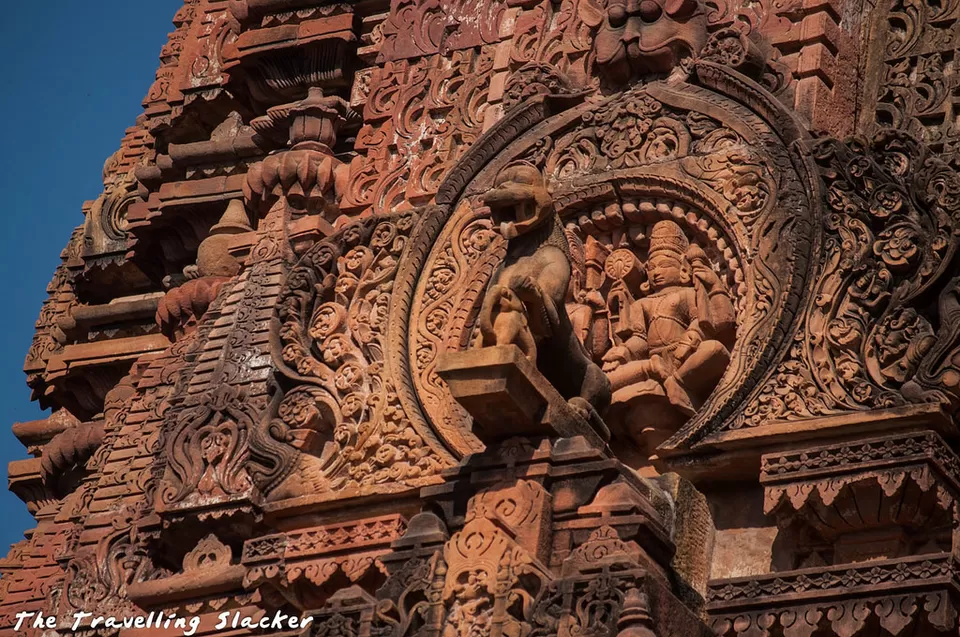 Herbal Garden and Gaumti Sagar Lake
Herbal Garden is built for learning purposes with scores of medicinal plants dotting the entire garden. Here you can find plants like varun, laxmana, shatavari, stevia, rudraksha sindoor, tulsi , etc. and learn about their benefits and uses. Right opposite the herbal garden is Gomti Sagar Lake. A small lake in the city where you can take a boat ride and marvel at the dusk sky, shot with mauve and rust streaks.
Timings: Herbal Garden is open from 9am - 5pm. Gaumti Sagar Lake open from 10am - 6pm.
Entrance fees: Herbal Garden is ₹5 and ₹50 a head for a 15-min ride in the Gaumti Sagar Lake.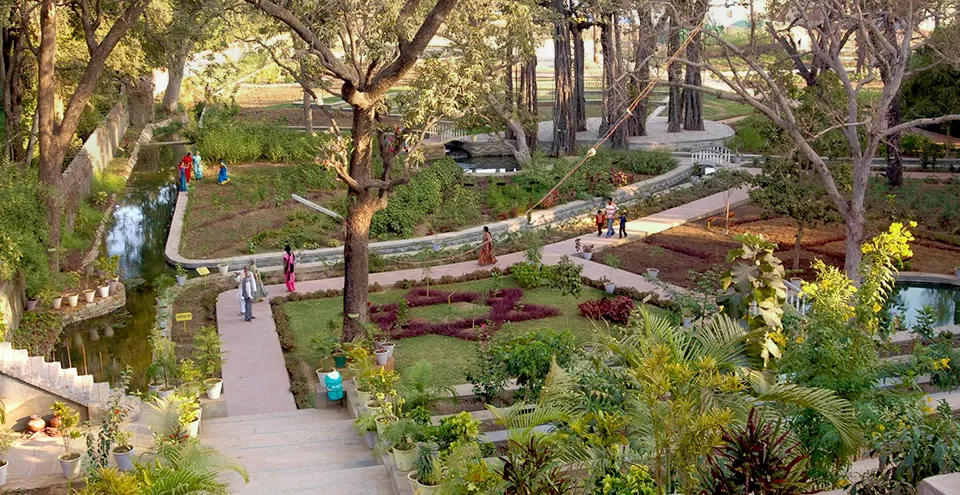 Sun Temple, Jhalawar
One of Jhalarapatan, and Jhalawar's most striking sights is the Sun Temple or the Padmanabh Mandir. The 97-ft high, 10th-century temple is dedicated to Lord Shiva. There are intricately carved celestial beings and floral patterns everywhere, from the façade, the steps and the 52 pillars to the interiors of the temple. There are three entrances and each has carved gateways. Long-stemmed bells are carved on the walls while the columns and arches at the entrance are adorned with multiple images of gods, goddesses and other Hindu deities. Also worth seeing are old tiles engraved with figures of the gods Vishnu and Krishna, on the outside walls of the temple.
Timings: Sunrise to sunset
Entrance fees: Free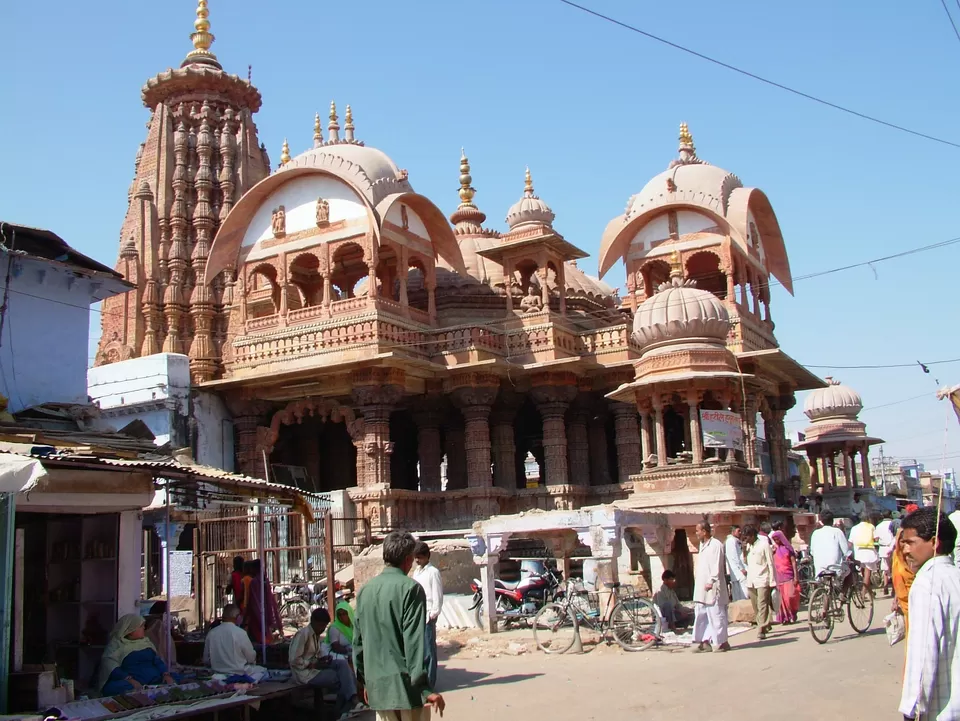 Next to the sun temple is another beauty, the Chandrabhag or Chandravati temple, located on the bank of the seasonal Chandrabhag river. The temple was built in 17th century and is located near a huge banyan tree. It is in ruins, but still commands impressive faith. Five shiv-lings stand in a row in the front of the temple and here is where locals come to pray.
Timings: Sunrise to sunset
Entrance fees: Free
Jain Temples
Chandkheri Adinath Jain Temple and Unhel Jain Temple are important pilgrimage Jain sites in the town. Like Dilwara temples in Mount Abu and Ranakpur Temples near Udaipur, these Jain temples are also visited by devotees from all over the country. The former was built in 17th century and is devoted to the the first Jain tirthankara, Adinath and has a six ft tall Lord Adinath statue in sitting position. The latter has a thousand-year-old statue of Lord Parshwanath.
Timings: Sunrise to sunset
Entrance fees: Free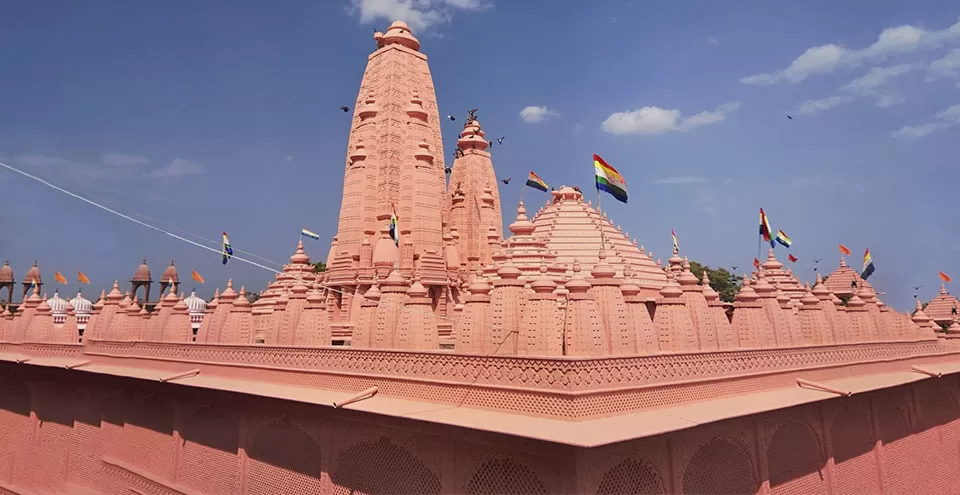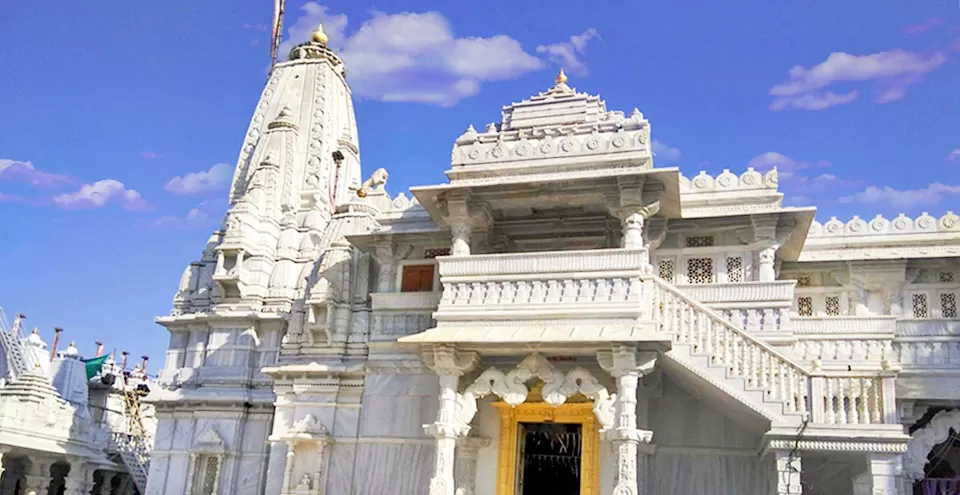 Buddhist caves and stupas
The ancient Buddhist caves located in the Kolvi village are the only ones in the state of Rajasthan and the crown jewel in Jhalawar's attractions. A colossal figure of Buddha and the carved stupas are the most impressive structures in the caves. Located about 90km from Jhalawar, they are the finest surviving examples of Indian art. Tourists can also explore the nearby villages of Vinayaka and Hatiyagour which are also known for magnificent caves.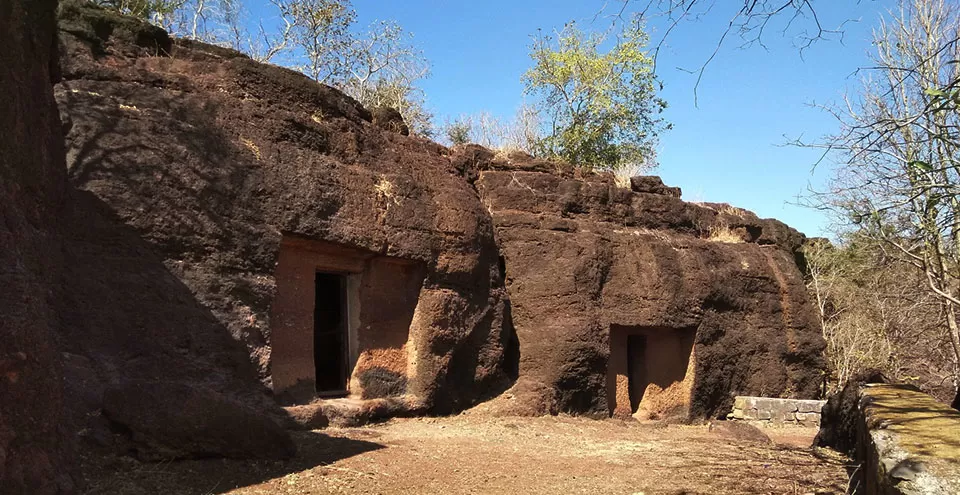 Cuisine on offer
Jhalawar's local cuisine is reflective of the entire state. Delicious daal baati and tamatar sev can be found in many small shops and dhabas all over the city. RTDC restaurant is a great place to sample some delicious local dishes. Rupali Dhani is fashioned in the same model as Chokhi Dhani of Jaipur, however not as ostentatious and elaborate. It serves a lavish vegetarian meal during dinner hours. Other than that, the rooftop restaurant at Prithvi Vilas Palace offers a wonderful dining experience.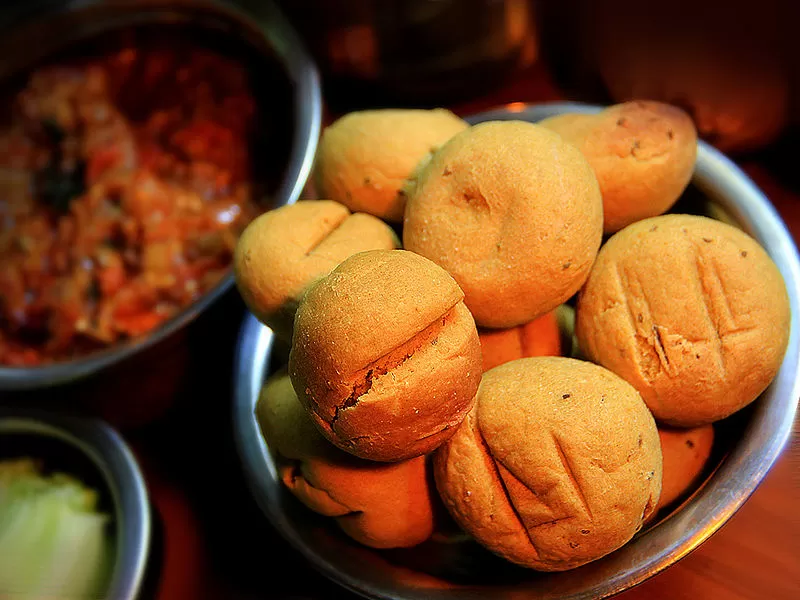 When to go to Jhalawar, Rajasthan and Gagron Fort
The best season to visit Jhalawar is winters, from October to February. The days are comfortable and the nights are chilly. This is also the time when the oranges bloom and you can see the orchards surrounding the town.
Getting there
By Air: The nearest domestic airport is Indore (240km away) and the nearest international airport is Jaipur (345km away). A one-way taxi from Indore airport costs around ₹3,500.
By Rail: Trains from Delhi, Mumbai, and Jaipur travel through Jhalawar Road, a small railhead 27km/40 min from Jhalawar (taxis charge ₹1,000 one-way; buses leave every hour).
By Road: Jhalawar is 608km/11 hr south of Delhi on NH8 and NH12, via Jaipur and Kota.
Getting around
Unmetered autos are the most convenient ways to get around Jhalawar. You can also hire autos for a full day of sightseeing for about ₹350. There are local buses that charge ₹10 for a one-way ride to Jhalarapatan from Jhalawar.
Accommodation
Jhalawar has nice options for accommodation in the form of hotels, home stays and palatial hotels. There are options for all budget sizes. You can check them out here.
Virendra Bhawan is a great homestay in the heart of the city. It costs around ₹3,000 per night for double occupancy.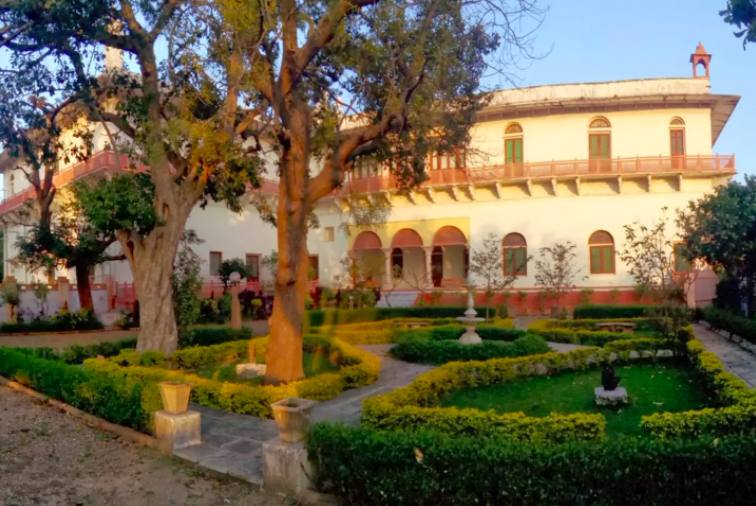 Prithvi Vilas Palace was the erstwhile accommodation of Jhalawar's royal family and is now a heritage hotel. Rooms start from ₹8,500 per night, including meals. You can make a booking by mailing your request at jhalawar1@yahoo.com.
Have some tips or travel-related questions about visiting Jhalawar, Rajasthan and Gagron Fort? Visit the community forum to ask questions, get answers, meet other travellers, and share your advice.
Frequent Searches Leading To This Page:-
gagron fort jhalawar rajasthan, gagron fort rajasthan tourism, jhalawar rajasthan tourist places