Sambhar Lake sat unchecked on my bucket list for a surprisingly long time. This, despite being a quick 6 hour drive from Delhi and across one of the best highways in the country, the NH-8. Until an impromptu plan (just the way I like most of my travels), finally made me head to the destination.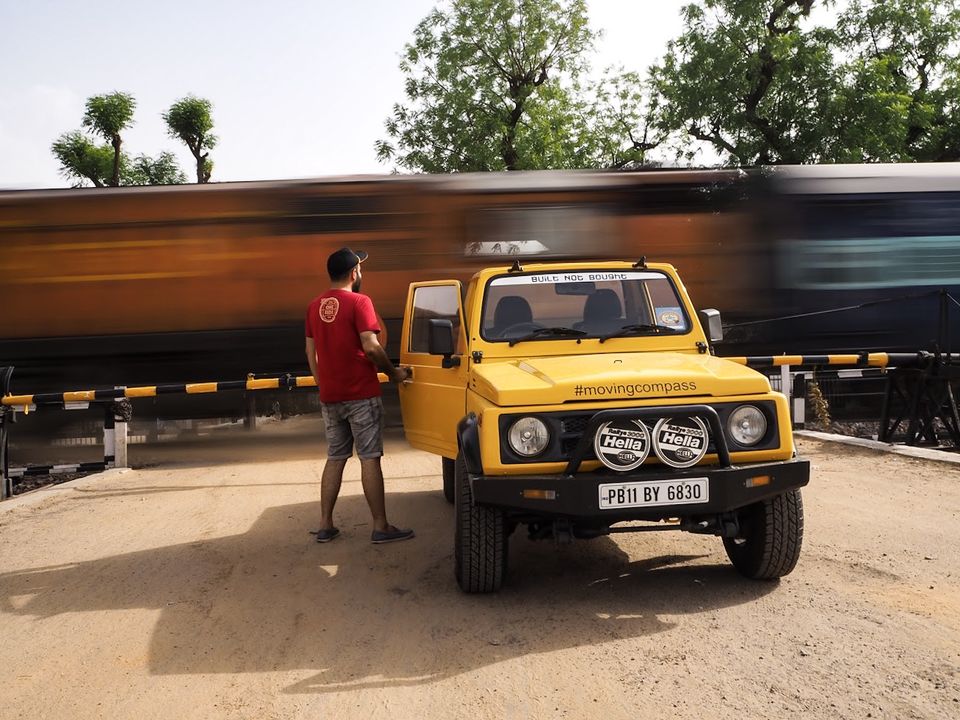 The state of Rajasthan with all its contrasts, has always brought me back. The hospitality, the humbleness of the locals stays with you long after you leave, so does the strange tranquillity of the vast stretches of nothingness.
The way to Sambhar, soon after we ditched the highway, acquainted us with the same feeling - deserted interiors, yet so comforting. And the times we came across locals to help navigate us towards our destination, no one hesitated, even in the sweltering 43 degrees. With their assurance of safety (and without Google Maps, thanks to the past instances of getting lost), we stood by our plan to pitch a tent at the salt lake. We didn't miss the chance to savour basic local food on the way and experience the virgin folk art. It's the simplicity of the place that hits you most, a place where perhaps the sunset still defines the time to go home.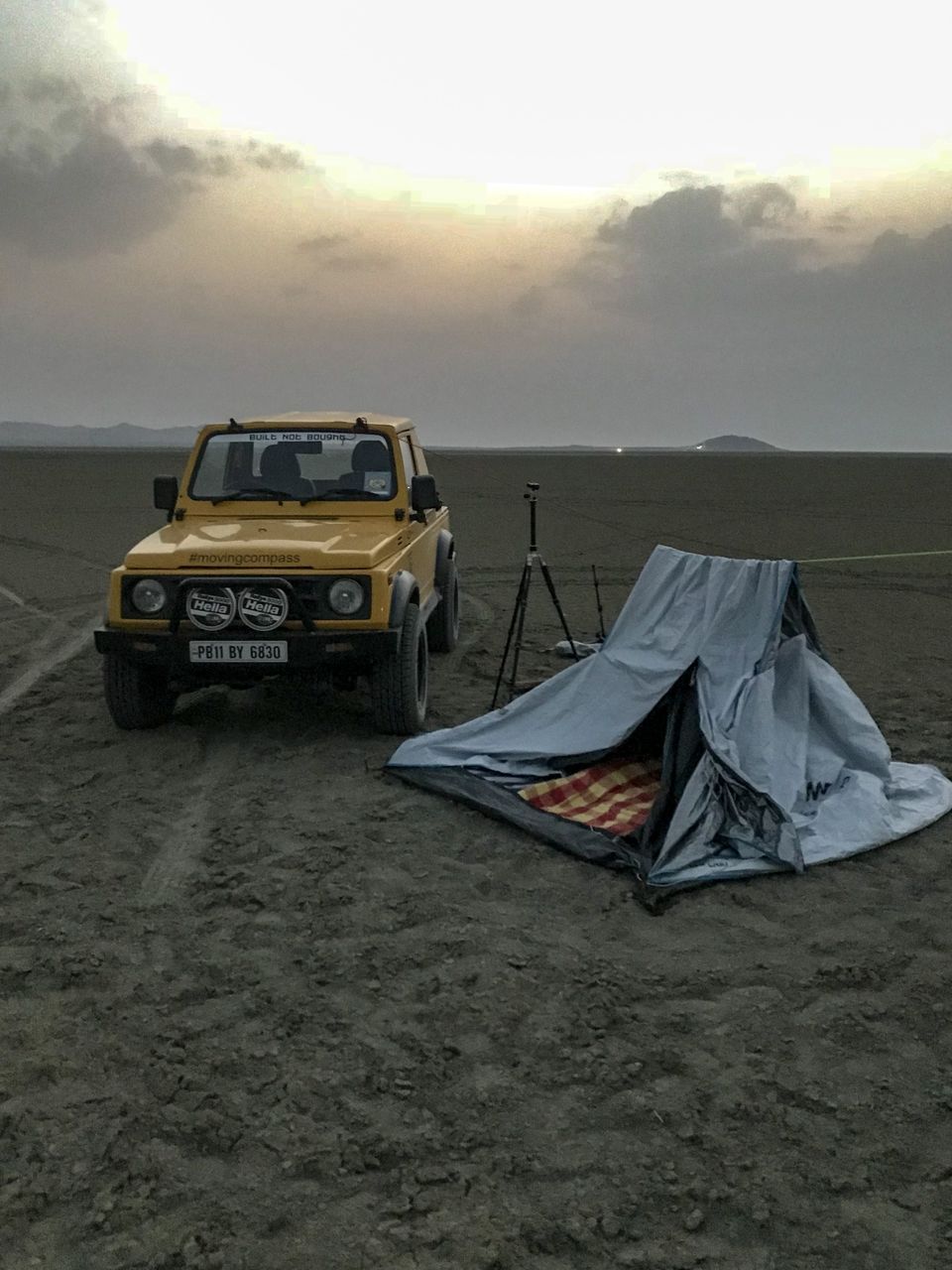 The clock had struck 5 by the time we reached. The enervating heat had frazzled us to the bone. The moment the sun began to settle down, life came back to our bodies as we watched the surreal surroundings unfold. Our anxieties took a back seat and we stopped fretting about the mundane. The frenzied conversations about the height of the drone for the perfect frame were forgotten in that moment, and only the realization of the paucity of time got us going again. In no time, the drone was up in the air it belonged to and the raptor was twirling like a tornado with, the sound of the exhaust roaring.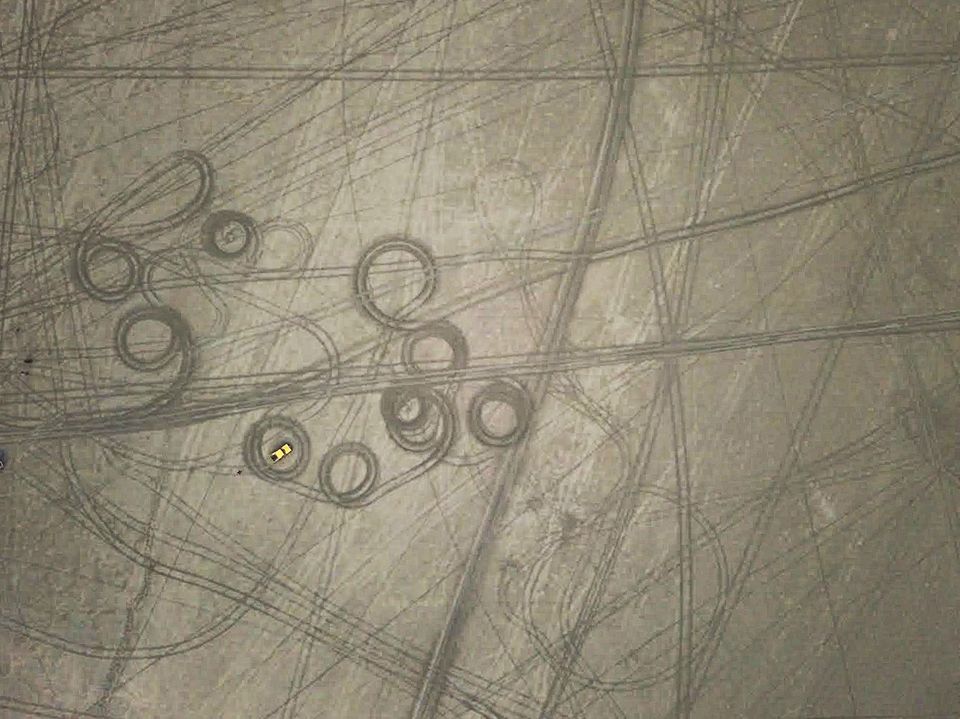 As the sun gave way to the moon, a singing silence engulfed us. I was mesmerized by the way the skyline blended with the land. The concept of boundaries doesn't exist here, perhaps nature has none. With the sight of this infinite, unbound stretch of white in front of us, I was convinced that it hasn't received its due. Relatively unseen, it is surprising why this destination isn't endorsed as much. To capture the beauty, I took a few more shots before the twilight took over and the sky was covered with a blanket of stars, something the city sky strives for every night.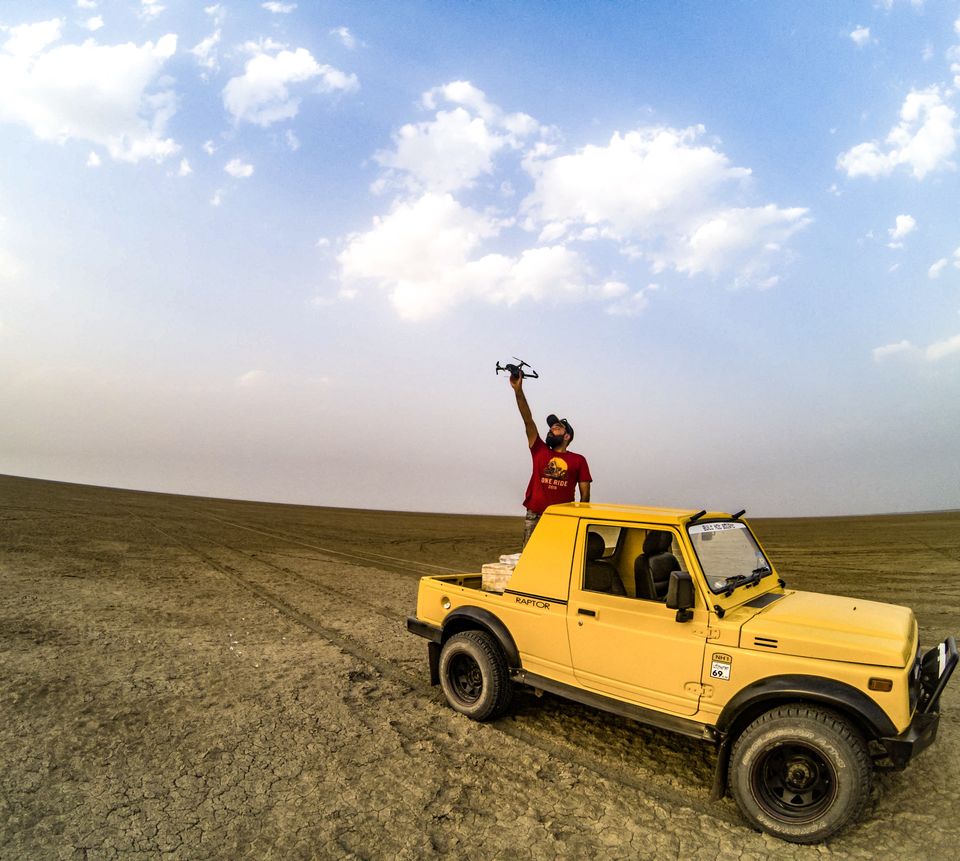 The best memories of Sambhar are perhaps the intersected sunrises and ethereal sunsets, where you will see the colours of the sky that do not belong to anyone. For the one who has always believed in daydreams and loves a full moon, this experience was beyond reality.