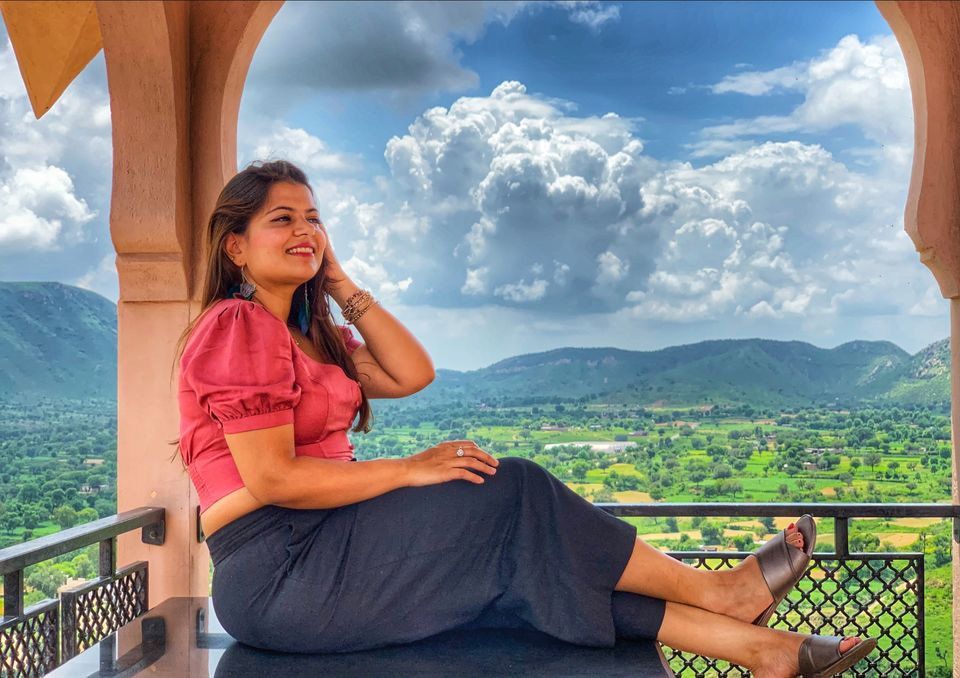 We came across this place through a friend and made an impromptu plan to visit Alila Fort over the weekend. We booked this place just one night before our departure. As their check-in starts at 3pm we left from Dwarka at around 10pm and it took us merely 4hours to reach Bishangarh. The location is easily accessible through Google maps. We reached sharp by 2pm as there was no traffic on the route and roads were in excellent condition. Once we reached the hotel they gave us a tour of the entire fort now turned into a beautiful hotel. The fort consists of a 3 different restaurants, an infinity pool, a lounge and the cutest mini library. They also have a children's play area where parents can leave their kids to play and one member of their staff overlooks the same.
We booked a heritage room the smallest one they had. The rooms are located at a good height overlooking the Bishangarh village below and Aravali range as the backdrop . The views from the window were breathtaking during monsoon.
We spent the evening by the pool sipping on cocktails and relaxing.
For dinner we visited their rooftop restaurant called Nazara. They have a specific menu however we requested for an ala carte and they willingly obliged. Their rooftop restaurant is perfect for couples.
We decided to order room service for breakfast and I would definitely recommend having their aloo paratha which was great. We spent sometime in their tiny library and looking around the fort. There are some great places to get your pictures clicked. Lots of different species of birds can be seen and you'll see parrots lined up on the walls of the fort everywhere.
Although the checkout time was 12 pm they allowed us to do a late checkout at 2:00pm.
All in all it was an amazing stay and I literally felt like I was living in palace overlooking my kingdom downstairs.
Tips:
1.There is no local transportation available from here hence you need to have your own vehicle.
2. It is a luxury resort and costs roughly between 15-20k for a nights stay including all meals and drinks per couple. I would suggest get the breakfast included in the package.
3. They provide accommodation and meals for the driver as well for 1000 bucks.