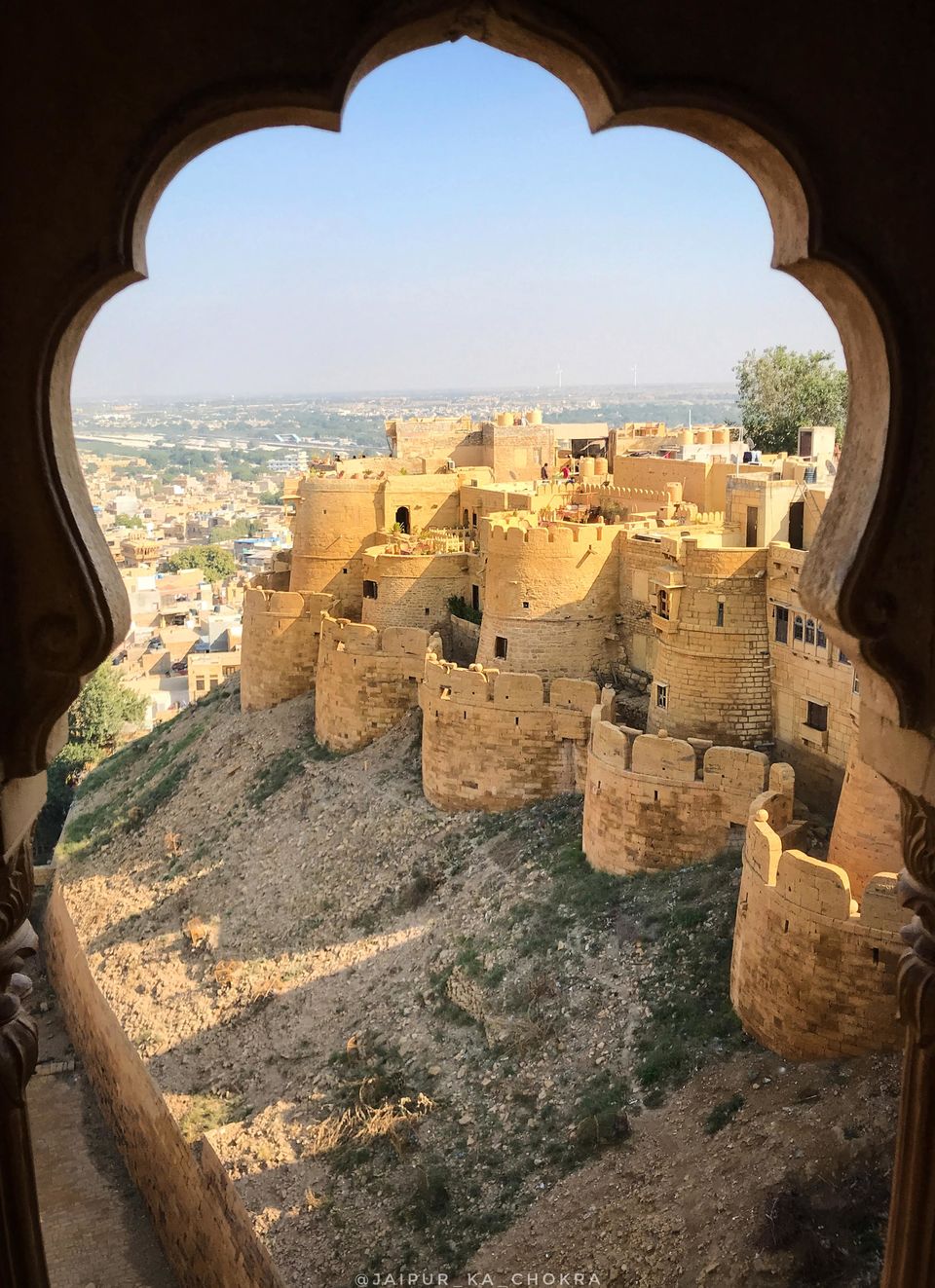 Rajasthan, the land of the kings, in India at its exotic and colourful best with its battle-scarred forts, its palaces of breathtaking forts views and culture , mouth watring food.
Wake up at 4:30 to capture sunrise in Desert ( As I know its best place to see sunrise and sunset in Rajasthan)
I have started my trip from Jaipur Railway Station At 4.35 PM from Platform No 2 (12468 Leelan Express) with my friends. Catch running train as because we are always late for train.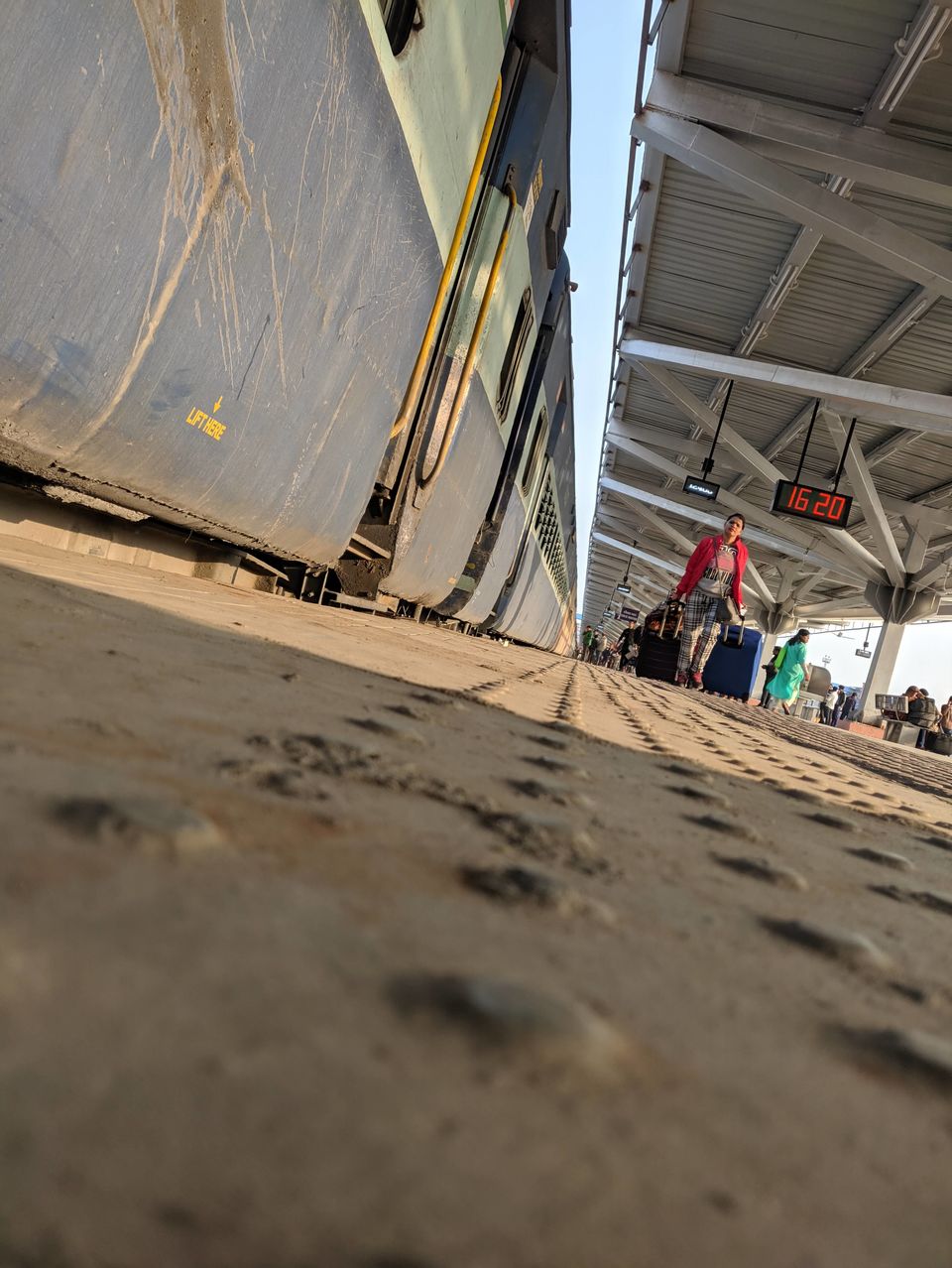 Next Morning At 5 AM with morning SunRise we reached to Jaisalmer Railway Station. Jaisalmer Railway Station was so clean and beautifully created Artitecture.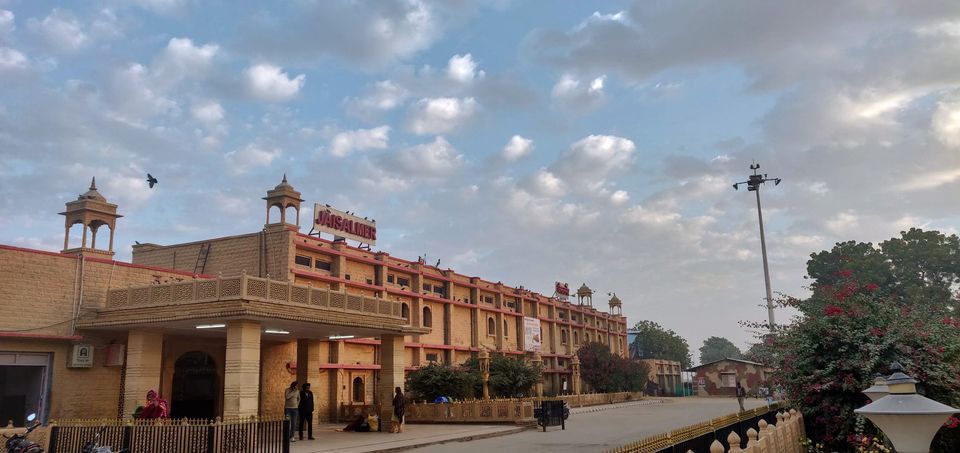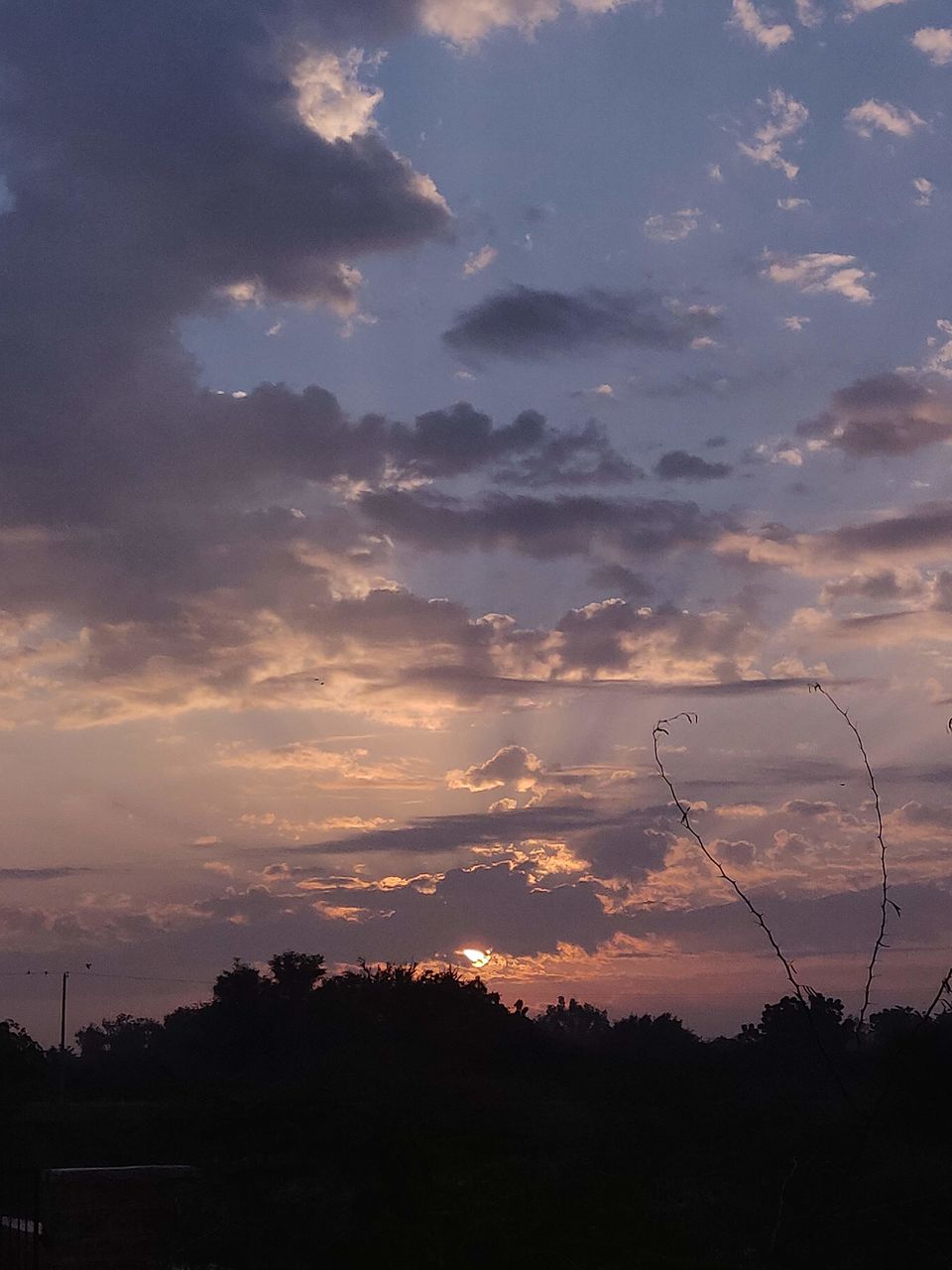 Tanot Mata - Longewala Army Post
Tanot Mata -
Temple situated in the Tanot village of district Jaisalmer, is a major attraction for those visiting the Thar Desert in Rajasthan. It is enveloped within numerous legends that are sure to instil awe and curiosity towards its sacred power and purity. The heritage site is preserved and maintained by the Border Security Force (BSF) of India since the Indo-Pakistan war in 1971.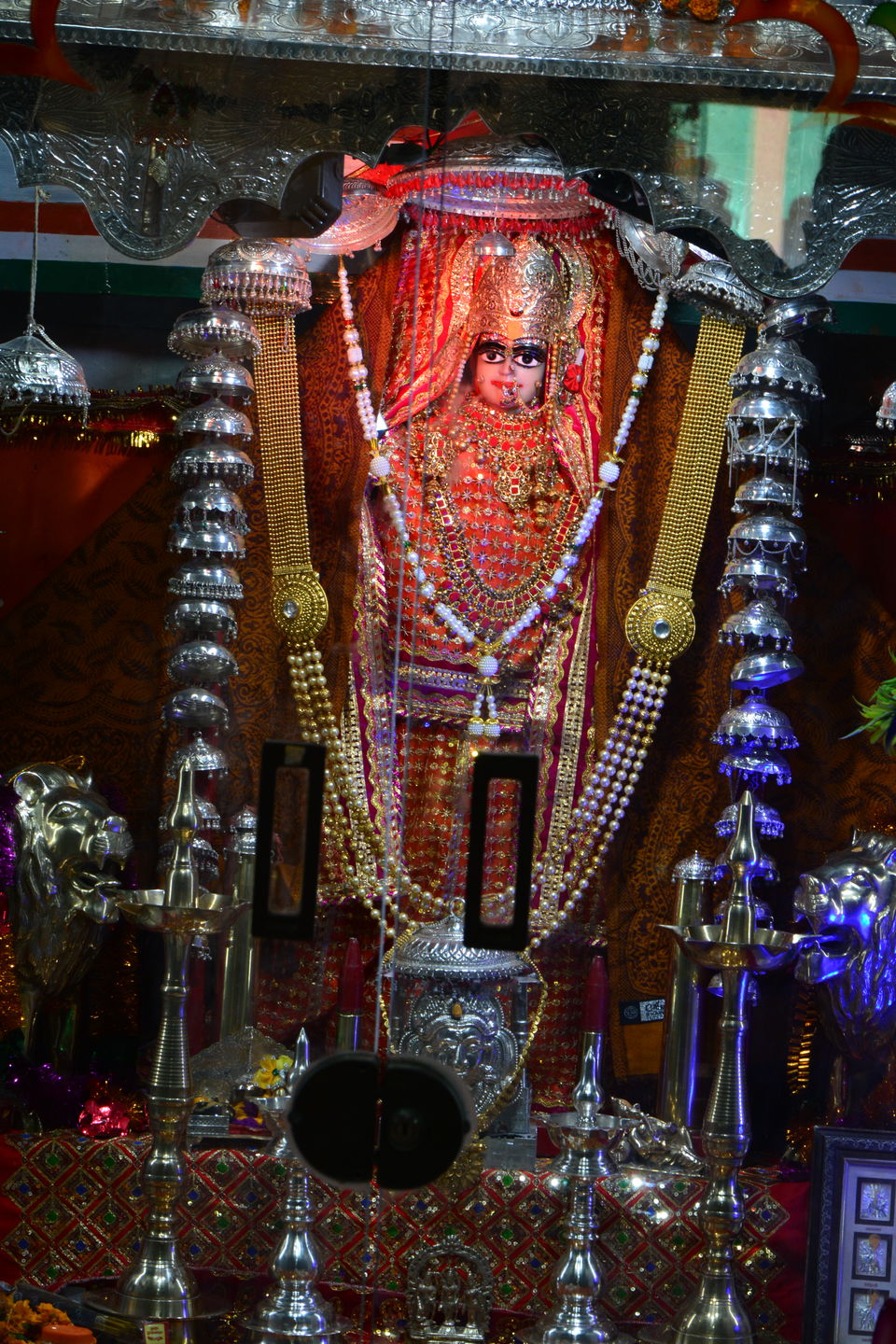 The Camel Ride & Desert Safari in Sand Dunes
One of the most popular tourist attractions of Jaisalmer, Sam Sand Dunes is a must- visit in the Rajasthan state. If you visit the 'Golden City', then it is a must that enjoy a Desert Safari. Sam Sand Dunes is the highlight of Jaisalmer tour.
Placed at a distance of 42-45 km from the main city, these dunes are simply a delight. The road leading to sam sand dunes is very well-maintained by theIndian Arm forces.Regarded as top 10 must see tourist destinations in Rajasthan by Lonely Planet,the sand dunes of Jaisalmer is a rare desert area, lying on the borders of Jaisalmer Desert National Park. Either hop onto a camel's back or opt for a jeep safari.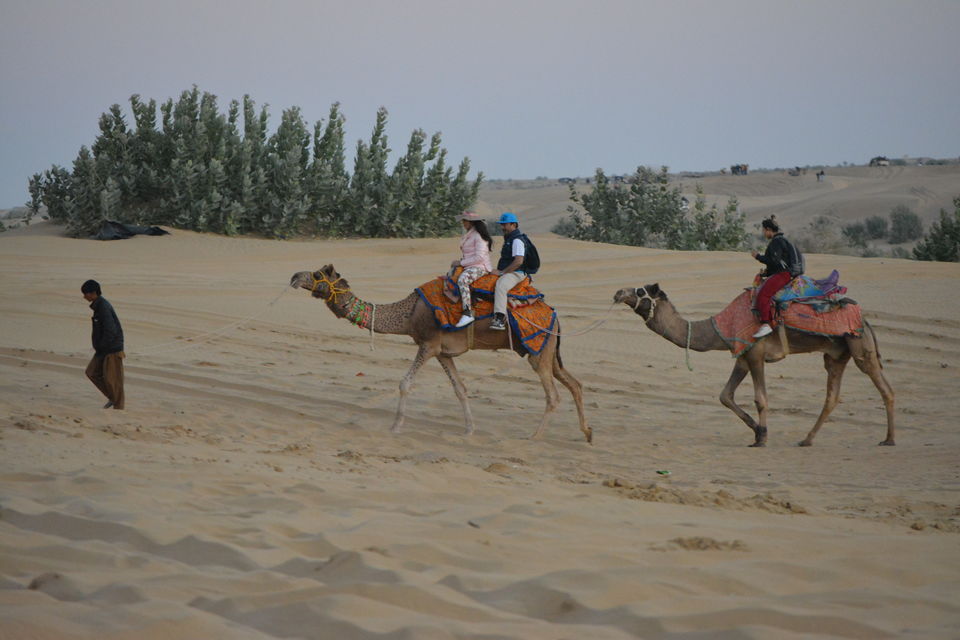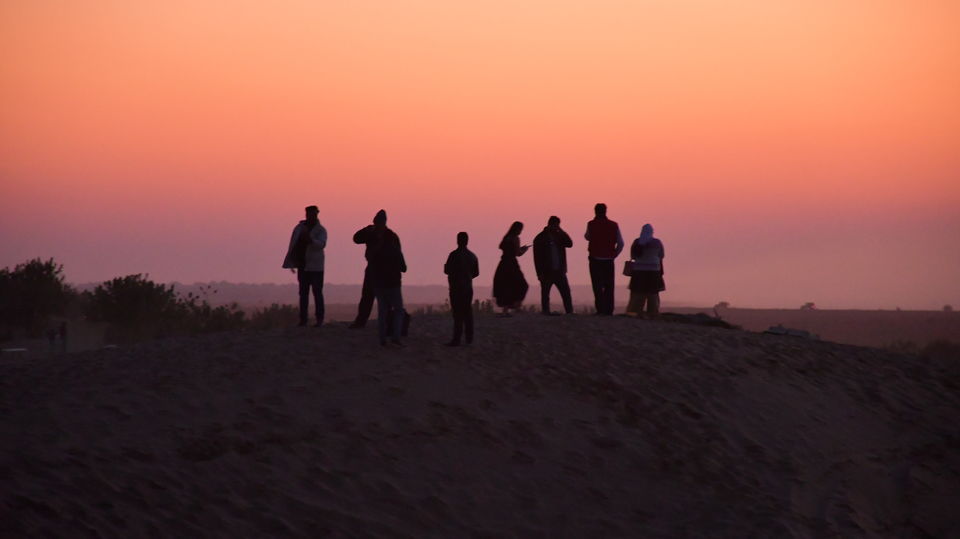 In between 12h 15m we enjoyed alot. Watch SunSet In Sabhar Lake (The Sambhar Salt Lake, India's largest inland salt lake, is located 80 km southwest of the city of Jaipur and 64 km northeast of Ajmer, Rajasthan)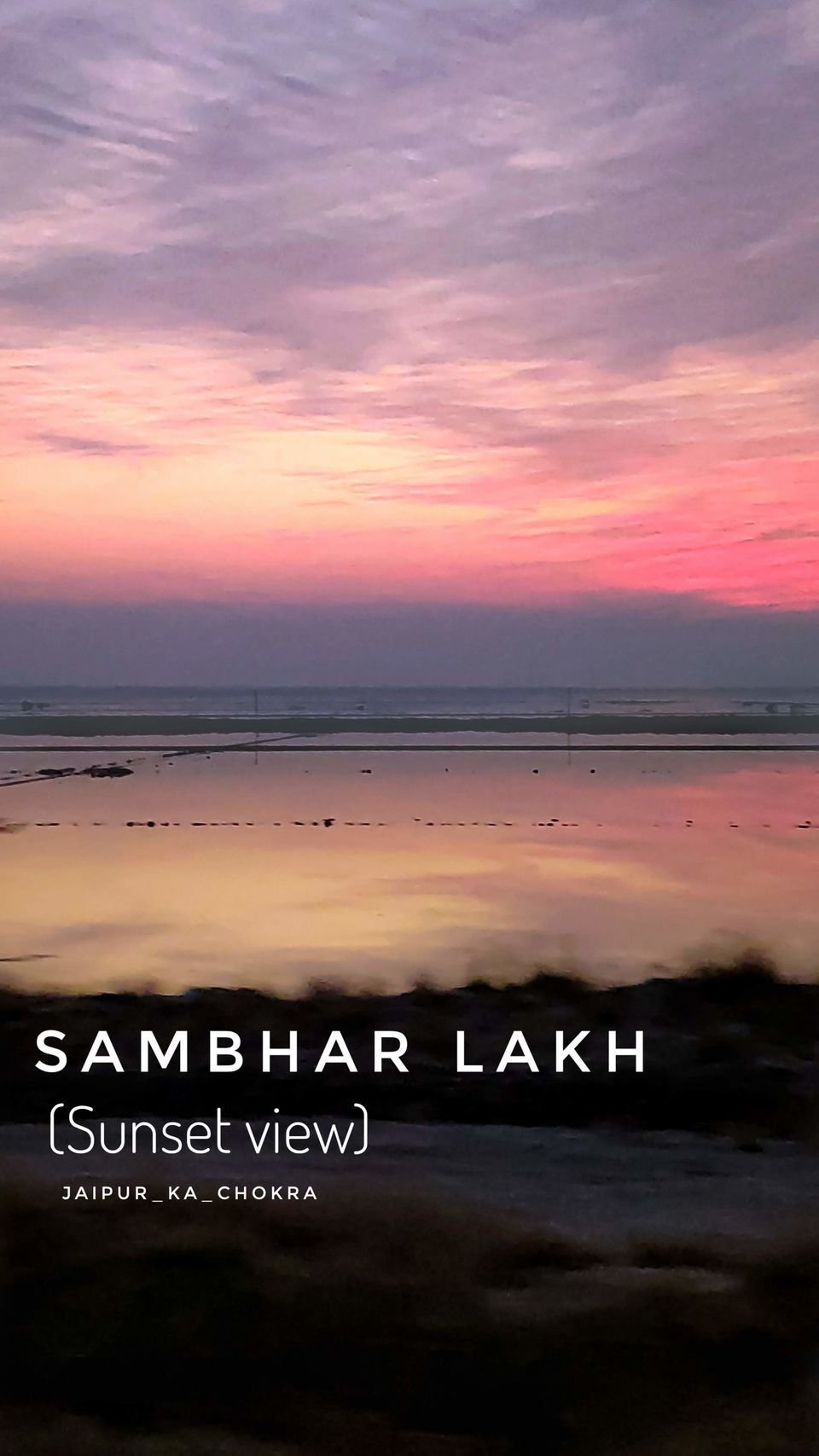 visited all around the Railway station because its morning 5AM and not traveler and vehicles are available at this moment.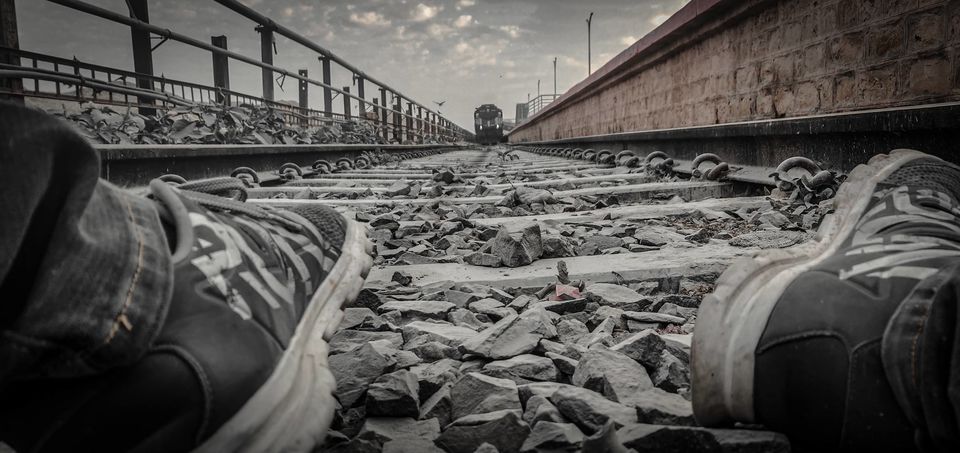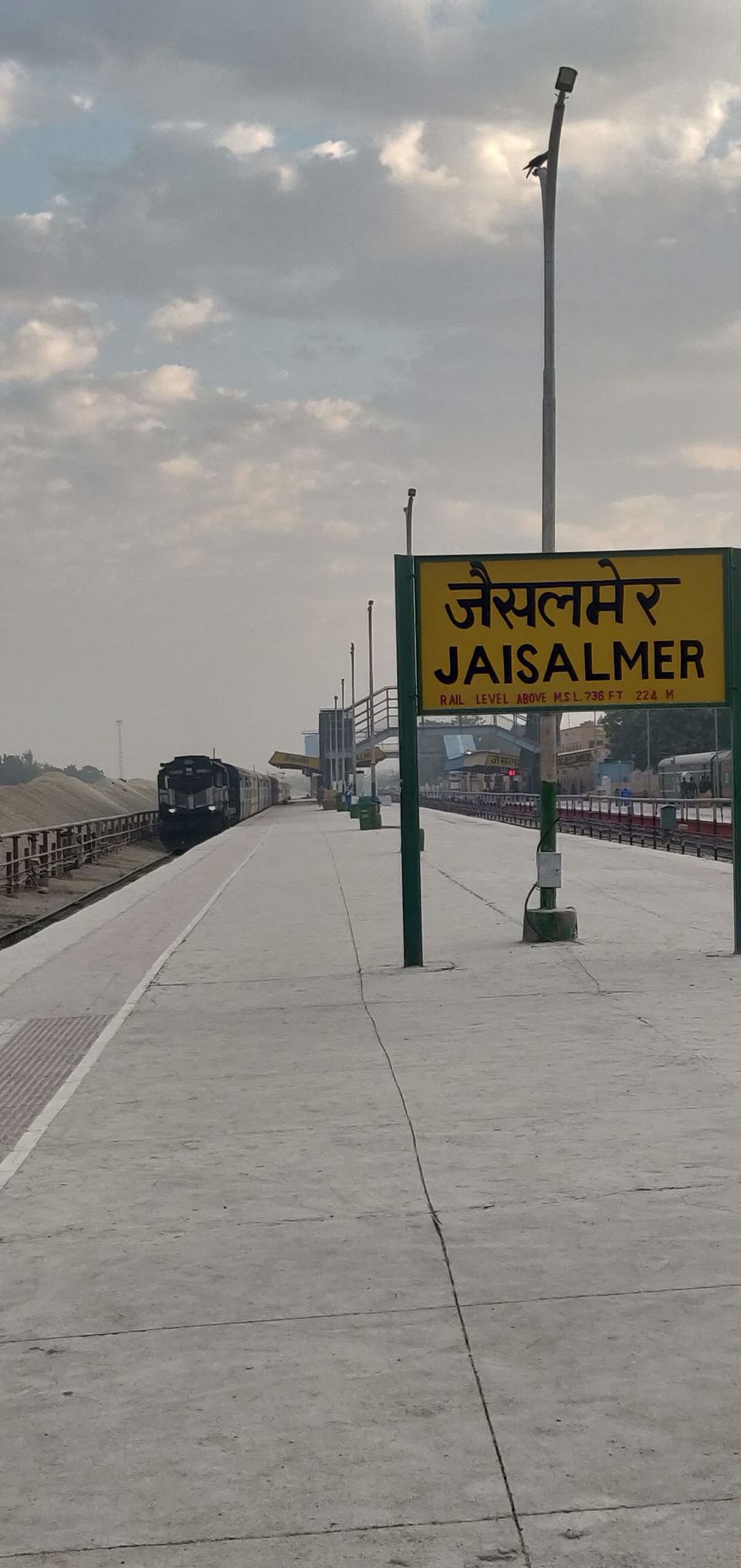 If one wants to see the replica of the fort, which was shown in the television cartoon "Arabian nights", then Jaisalmer fort is the place to be.
The fort was built in 1156, and is a proud chattel of the Bhati clan. Rawal Jaiswal was the founder of Jaisalmer city, and Jaisalmer fort was built in his reign. It is a 250 foot tall fort, which is protected by 30 feet long walls. The fort constitutes 99 bastions, amongst these 92 were built between 1633 and 1647. One can see the fusion of Islamic and Rajput architecture. There are 4 gateways to reach this fort i.e. Ganesh Pol, Akshya Pol, Suraj Pol and Hawa Pol. Jaisalmer Fort is situated on Trikuta Hill and had been the scene of many battles.
The main attractions inside the fort are: Raj Mahal (Royal palace), Jain temples and the Laxminath temple. The fort is made as per the actual Rajasthan standards and feature a city against a red-and-yellow background.
The Jaisalmer Fort is one of the few living monuments in the world and home to a fourth of the city's population. The view of the sunset from this fort is a treat to the eyes for all the travellers, and especially photographers. Jaisalmer fort is popularly known as the "Sonar Kila" because it is made of yellow sandstone. The fort looks golden in the early morning when the first rays of the sun reach the ground. The Jaisalmer fort seems like a palace in the fairy tales and dominates the tinted small town of Jaisalmer.
TIMINGS :
09:00 AM - 06:00 PM, Open on all days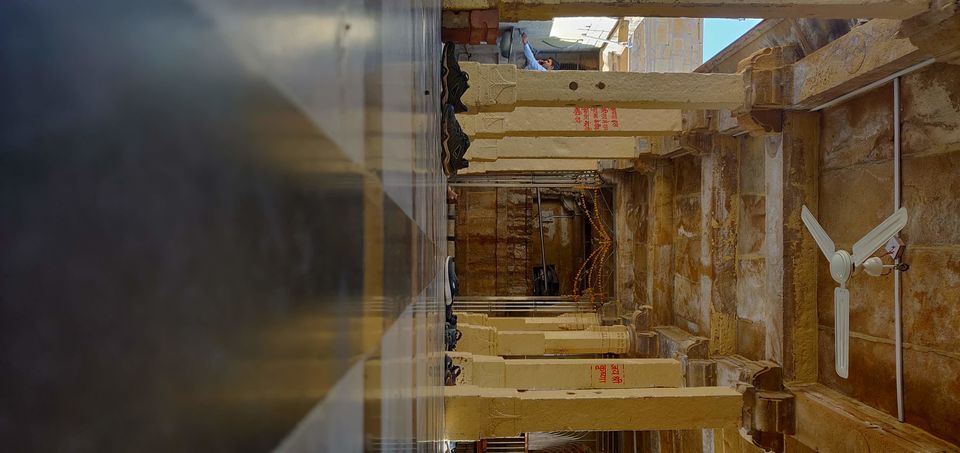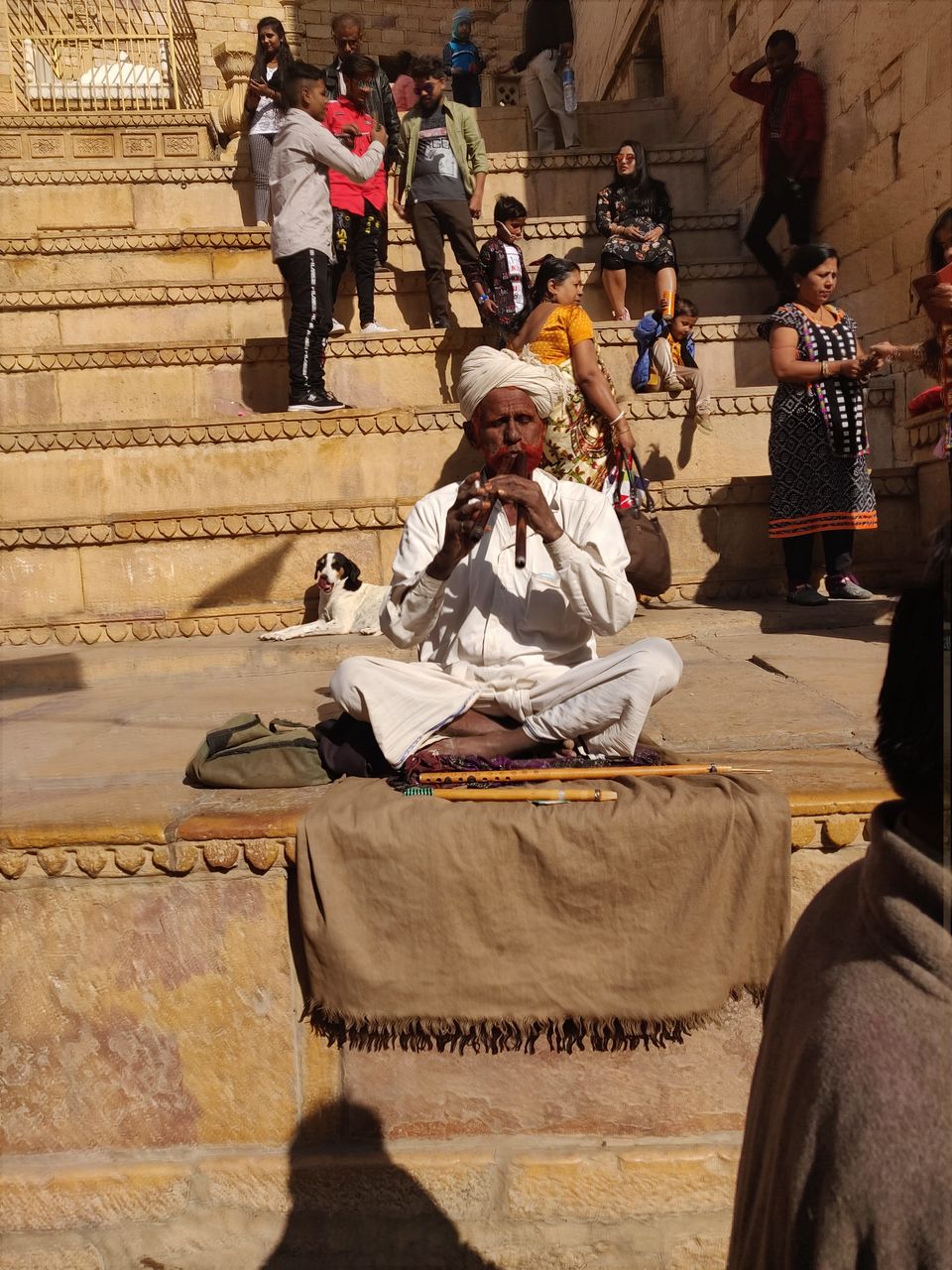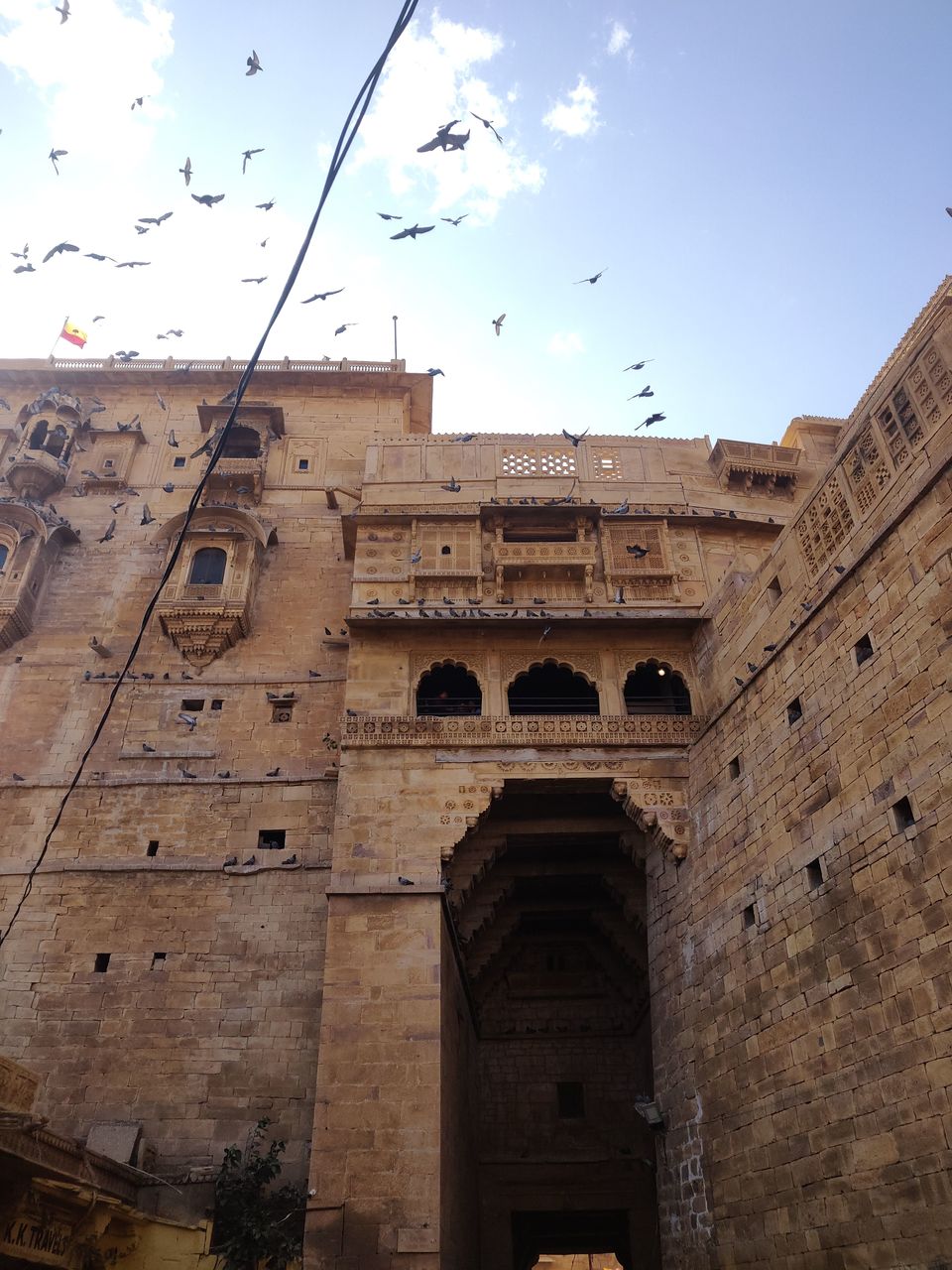 Jaisalmer Fort streets are most amazing streets I ever visited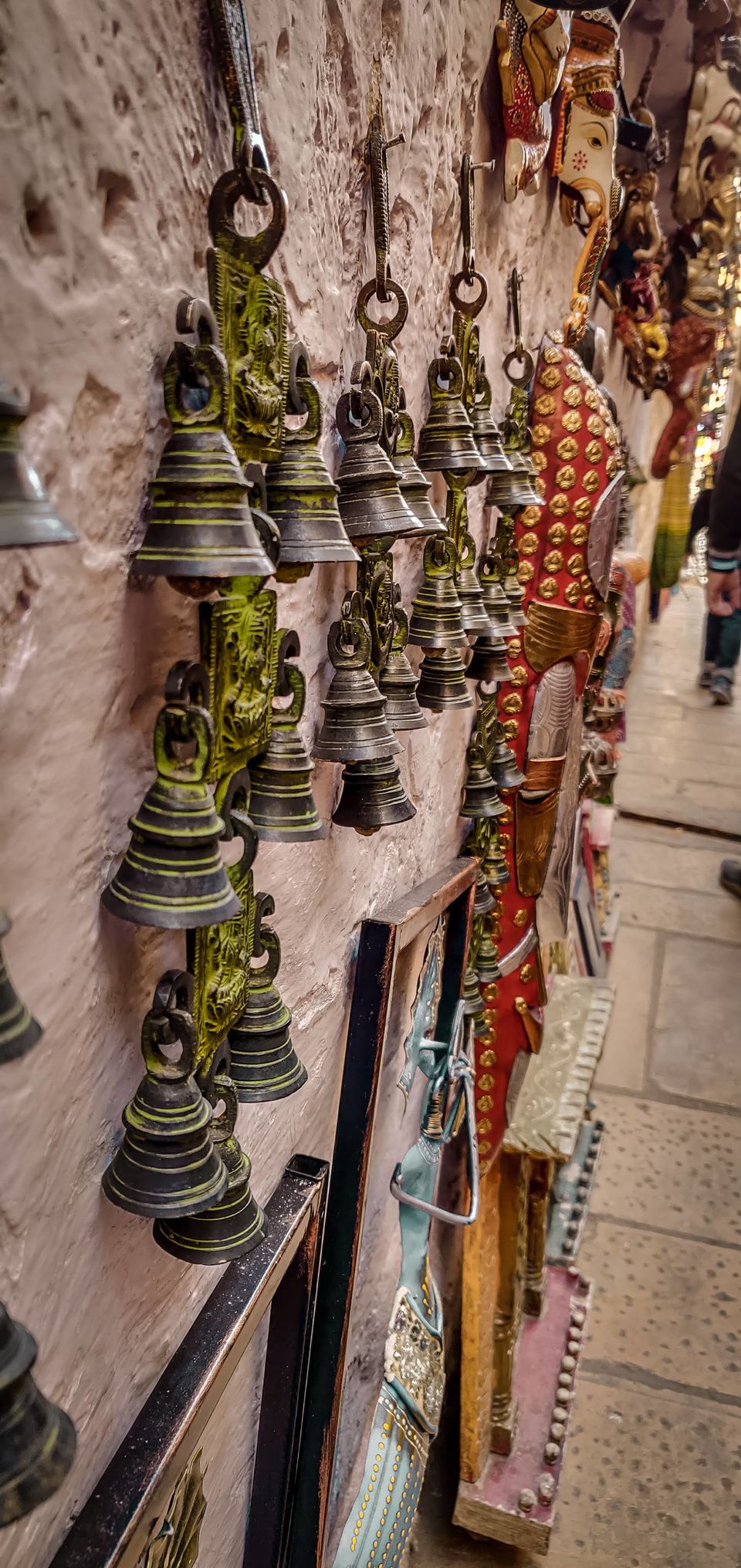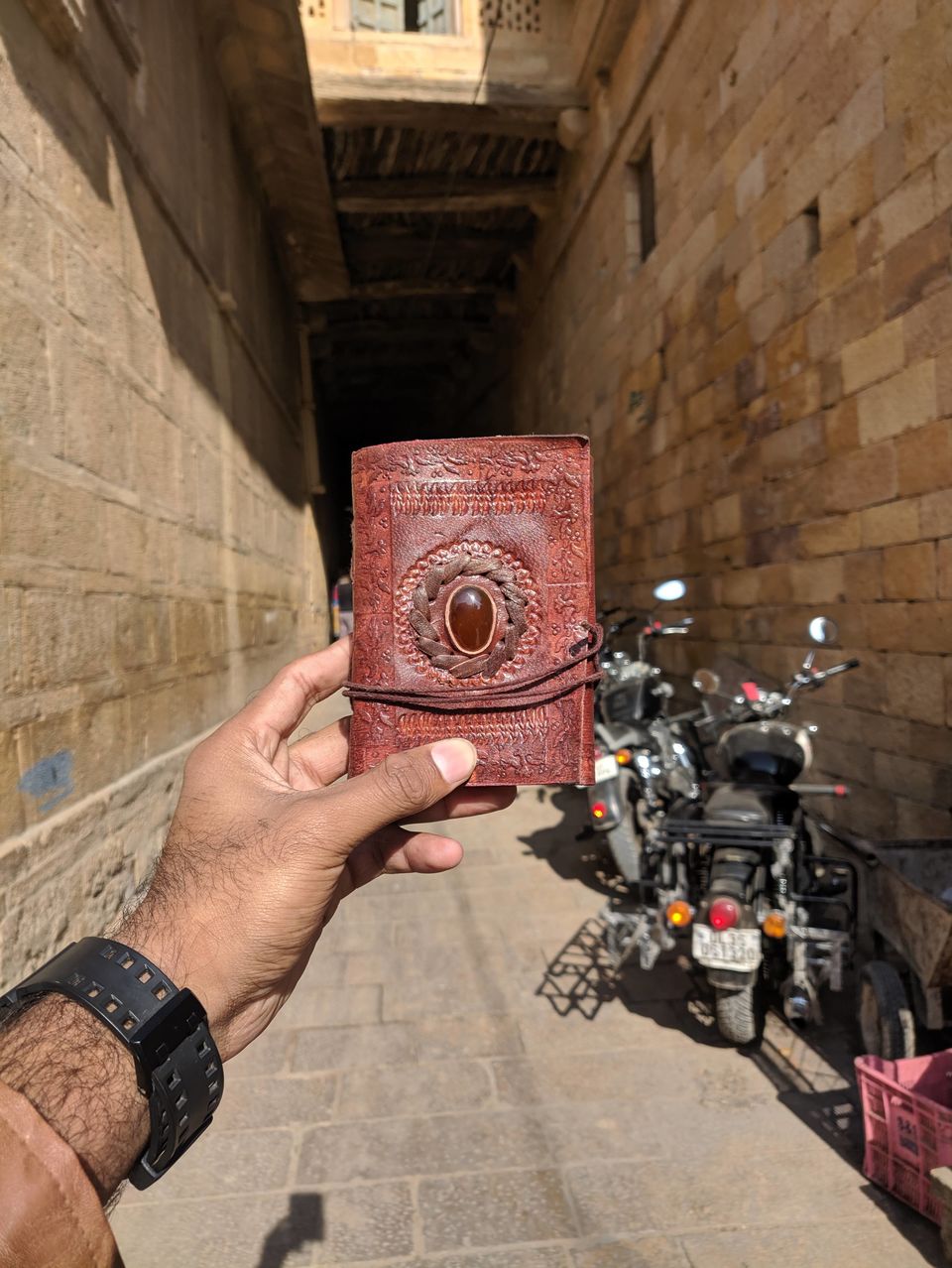 Jaisalmer Fort Museum and Fort Artitecture -
The Jaisalmer Fort architecture is blend of Rajput and Islamic styles, the golden tinge due to the yellow sandstone, and the enthralling carvings & sculptures make it rank among the glorious forts in Rajasthan.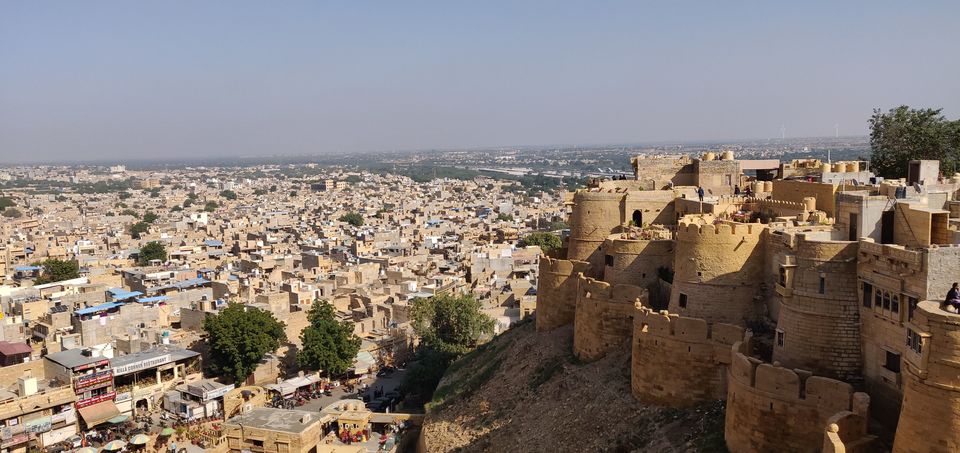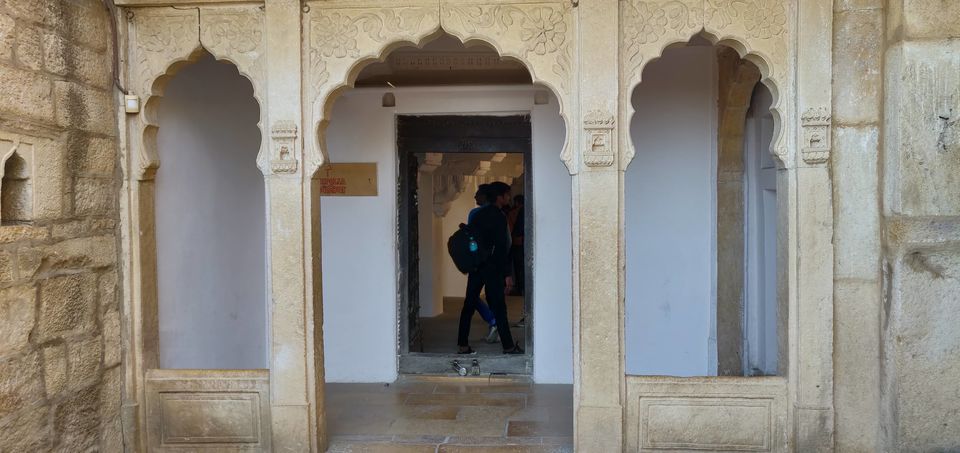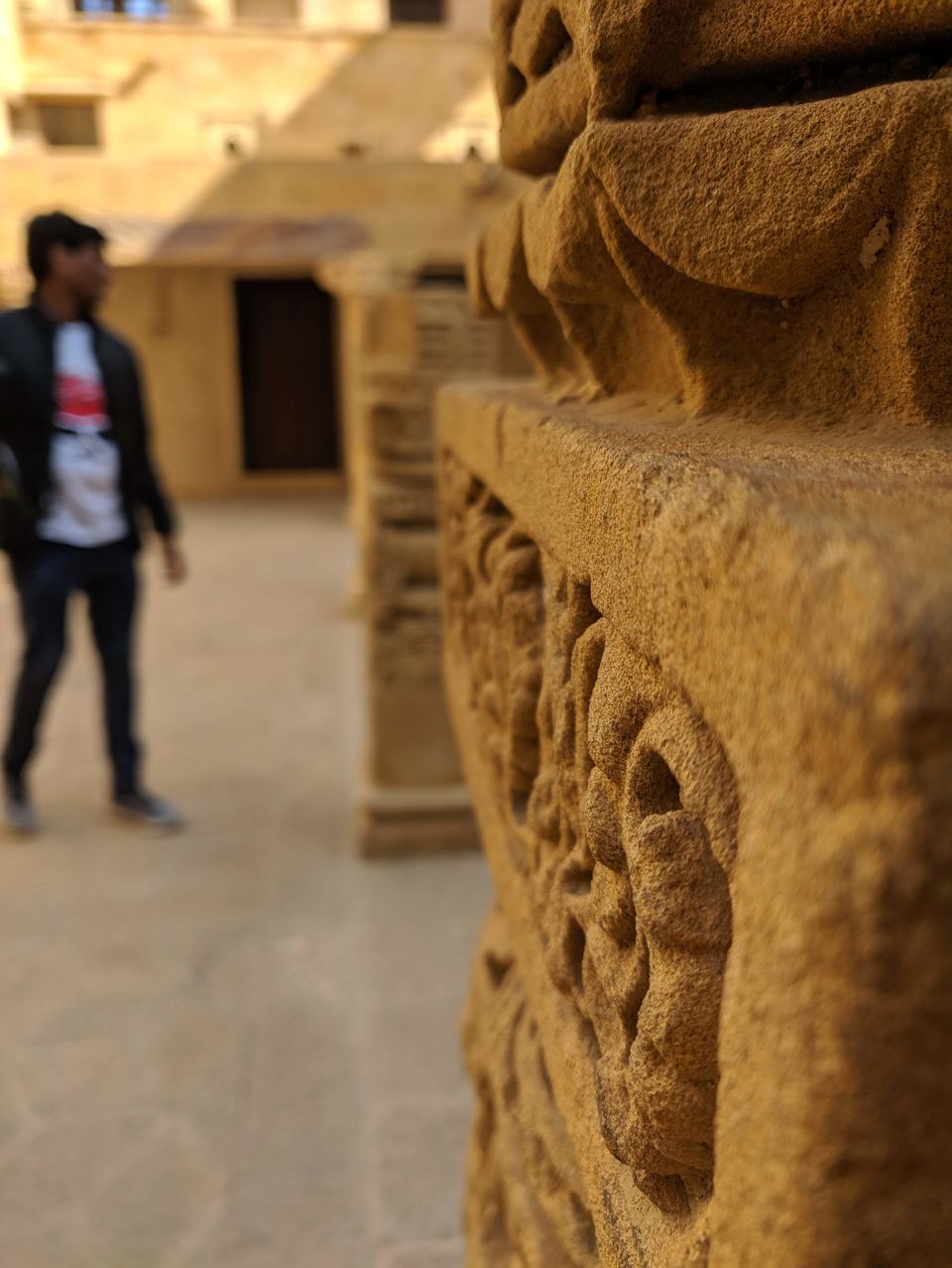 Things to see inside Jaisalmer Fort
Some of the most interesting things to see in Jaisalmer Fort include Maharawal in Chauhata Square, Tazia tower, Raj Mahal, Jain Temple, Laxmikanth Temple, and Jawahar Palace – the former residence of the royal family.
The museum showcasing arms, dresses, utensils, & ornaments of the Rajput kingdom is absolutely fascinating. One should also see the splendid carvings and the beautiful design of the four entrance gates of the Jaisalmer Fort – Ganesh Pol, Rang Pol, Bhoota Pol, and Hava Pol. The narrow bustling lanes lined with classic looking houses, archways, balconies, and ornate windows are outstanding.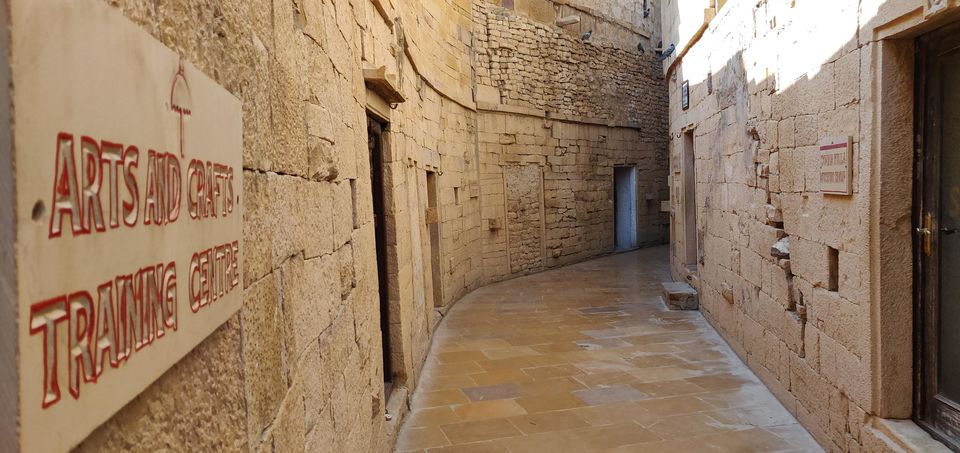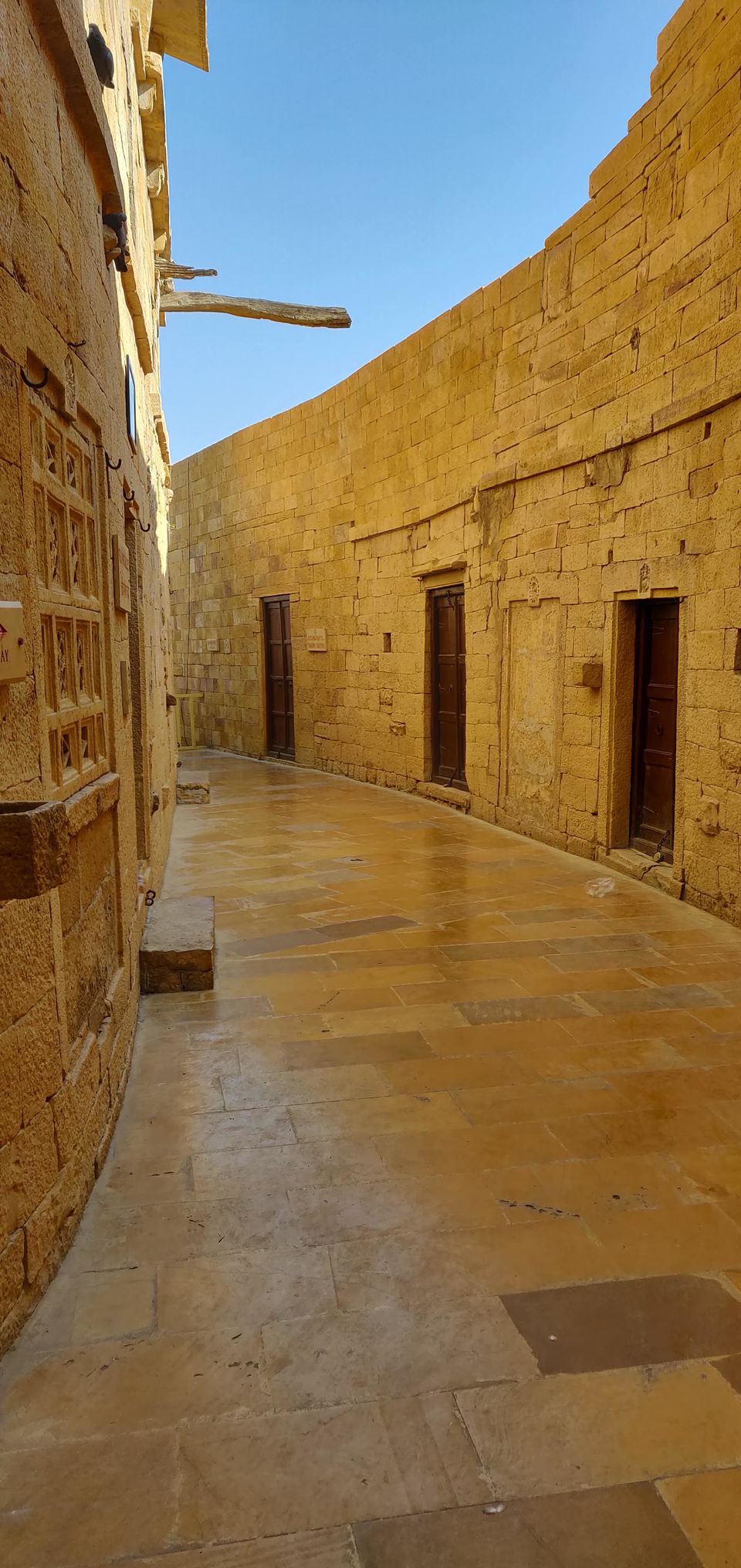 How to reach the Jaisalmer Fort
The Jaisalmer railway station is 2 km from the city. The Palace on Wheels is one of the luxury trains in India that can take you to Jaisalmer. Other than this, there are few trains from Delhi, Jaipur, and Jodhpur.
Jaisalmer airport is 5 km from the city and is well connected with Delhi, Jaipur, and Jodhpur. Inter-state buses also ply from Jaipur to Jaisalmer on a regular basis.
its time get back to resort ( Banjara Velly) distance around 45Km from Jaisalmer City.
BanJara Resort :
One Room Cost Around - 2599 (for 3 Peoples) because of its pick Session of tourism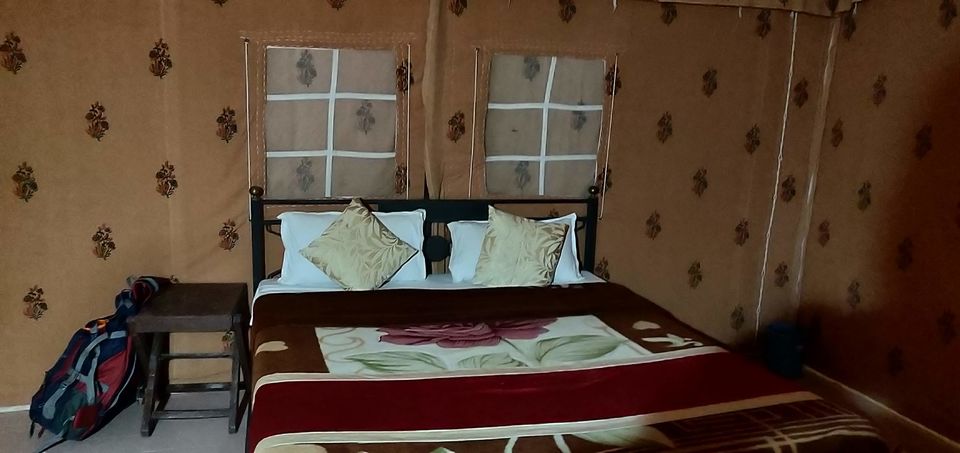 Wake up at 4:30 to capture sunrise in Desert ( As I know its best place to see sunrise and sunset in Rajasthan)
longewala - The BattleField
Longewala is a small town on the Thar Desert in Jaisalmer, Rajasthan. It is on the border of Pakistan. This place has special significance, because there was a war between India and Pakistan in 1971 on 4-5 December. In this, Pakistan had dropped about 3000 buses on India, but still India won.
- Longewala Post is today known as 'Indo-Pak Pilar 638'. In 1971, Pakistan attacked India's Longewala checkpost.
- From here he had a plan to go to Jaisalmer, but he could not succeed.
- The 1997 blockbuster film 'Border' was shot here and this war is shown in the film.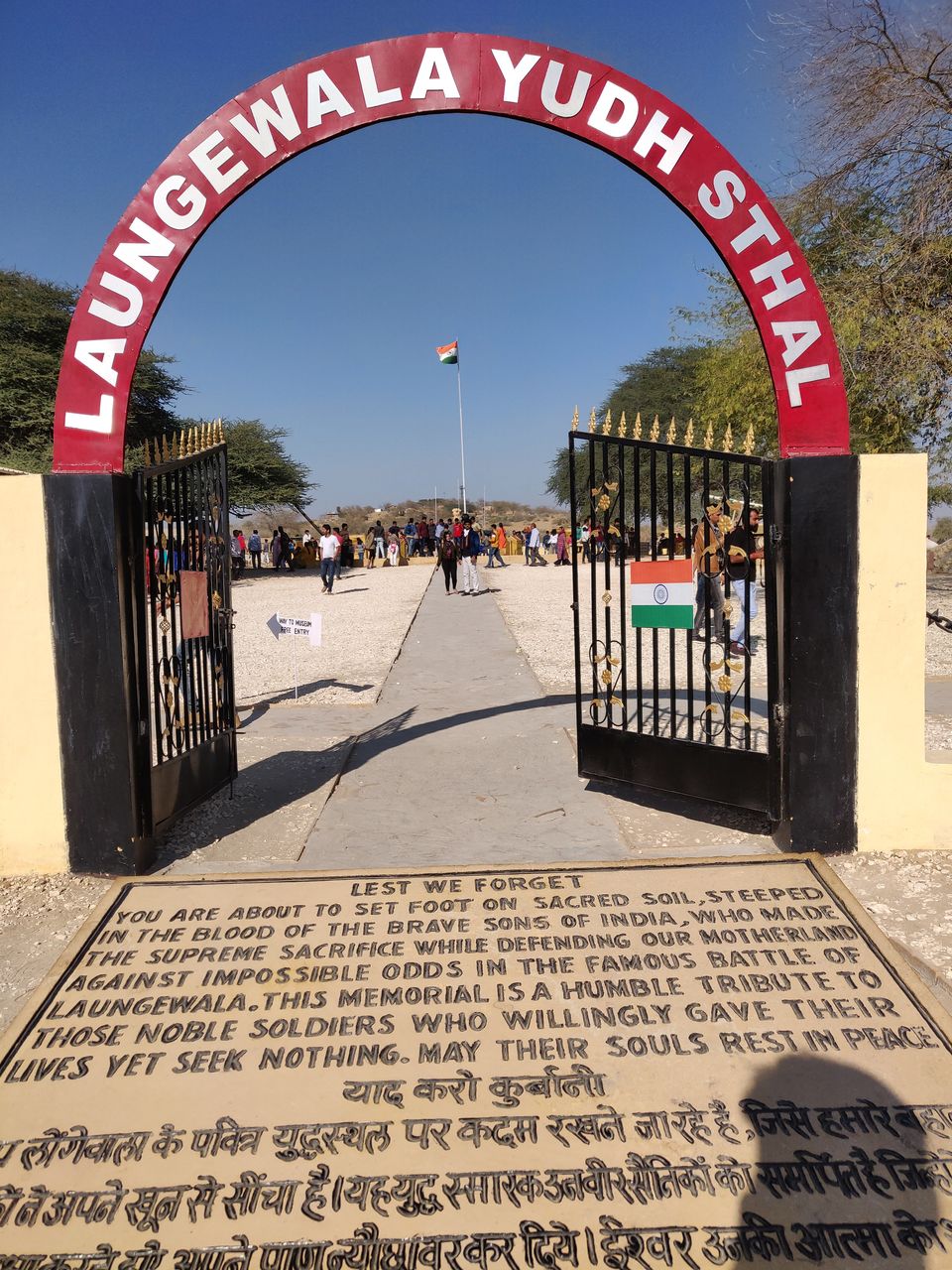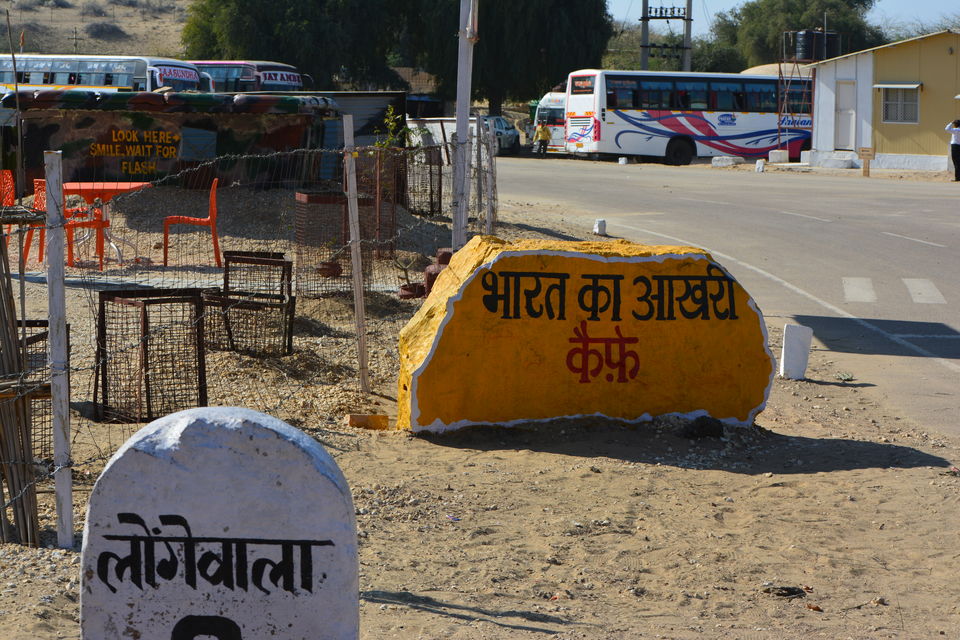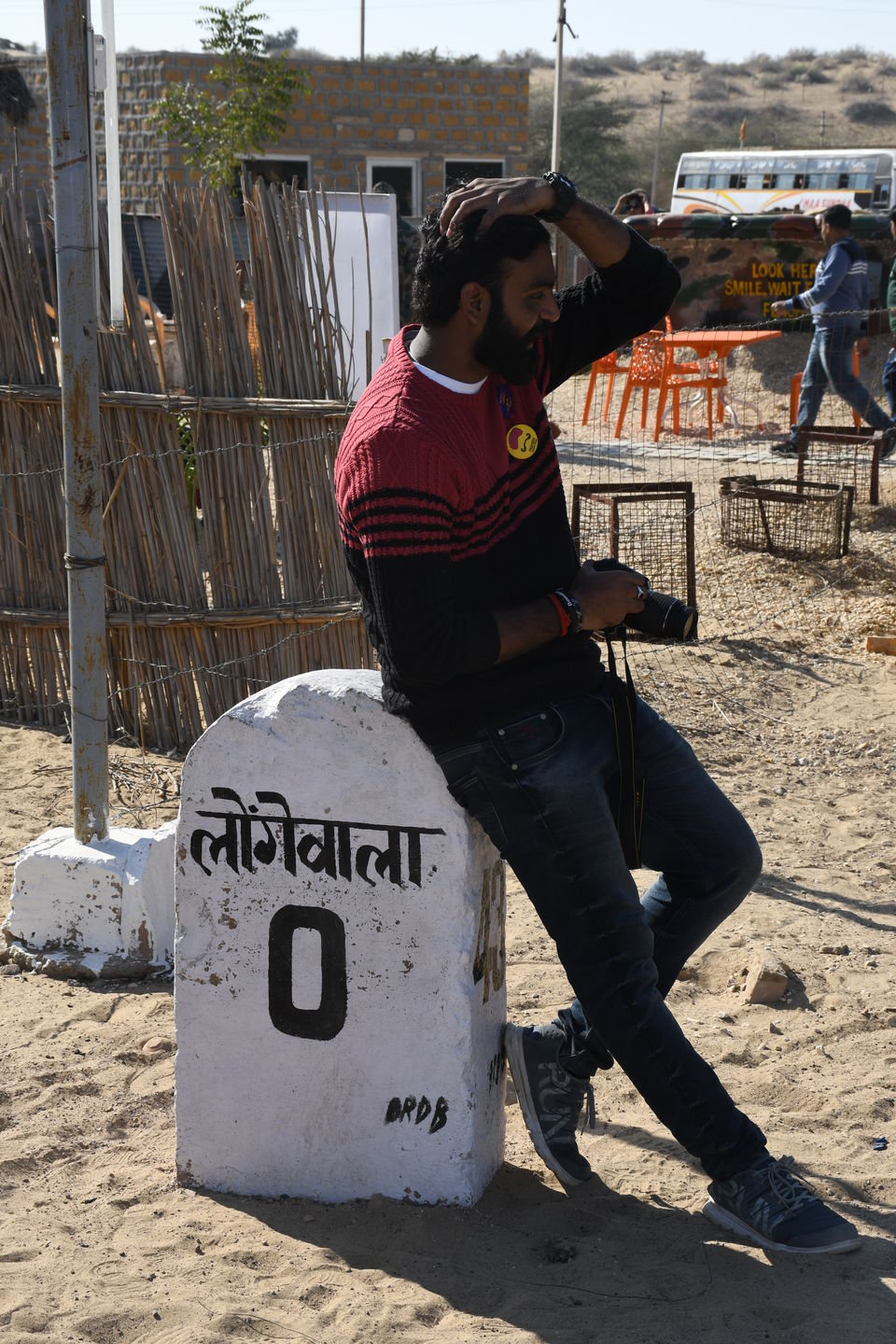 How to Reach :
Tanot mata temple is around 120 kms away from Jaisalmer. From temple there is one route straight to Longewala post war memorial which is around 36 kms. From war memorial there is another route which directly goes back to Jaisalmer (around 80 kms). Many hotel managements in Jaisalmer book cabs for tour, but I don't say anyhing about the rates of them(its totally depends on you barganing Skills).
The Best exprice to see Sunset in sand dunes and Stars in Sky.
This the most amazing experice in Jaisalmer.
Gadisar Lake - Bada Baag - Patwa Hawali
Gadisar Lake
Famous For - History, boat rides, Seeking Experience, serene location and blissful peace.
Fees - The entry is free but the boat rides are chargeable at Rupees 10, Rupees 50 and rupees 100 for a row boat, a paddle boat The boats rides are for half an hour.
Gadisar Lake has been a landmark in the Beautiful Jaisalmer city . This lake has essence of Jaisalmer within it and missing this spot will not do justice to this beautiful city in Rajasthan.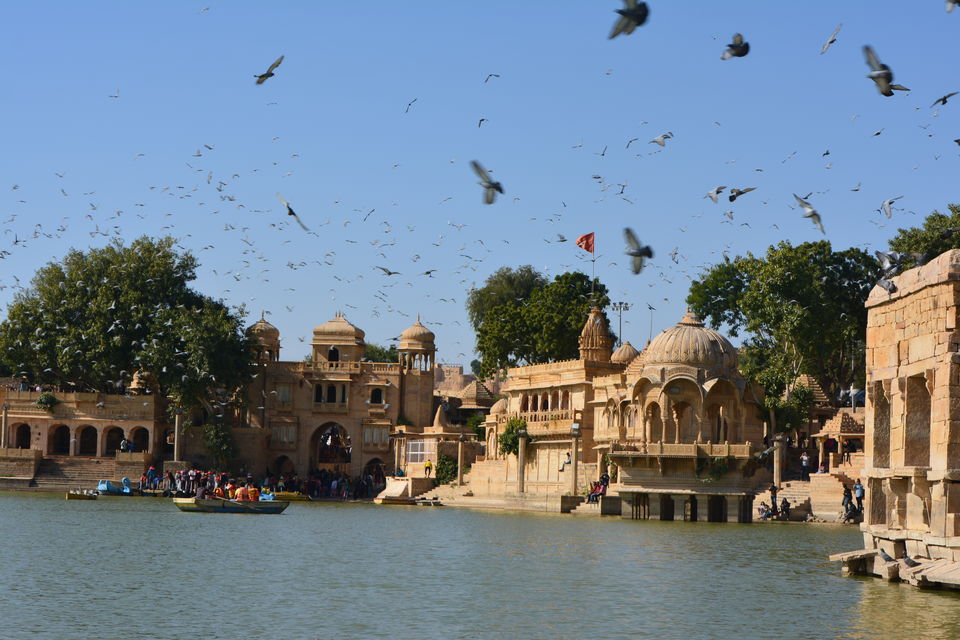 Bada Baag - The Royal Cenotaphs Jaisalmer
This is the place that was built as a memory of the royal family – for those Kings and Queens who passed away. The typical tomb shaped cenotaphs are called Chhatris. Tradition caught on, every death of a royal member of the rulers of Jaisalmer were honored with a Chhatri in Bada Bagh. This continued till the 20th century.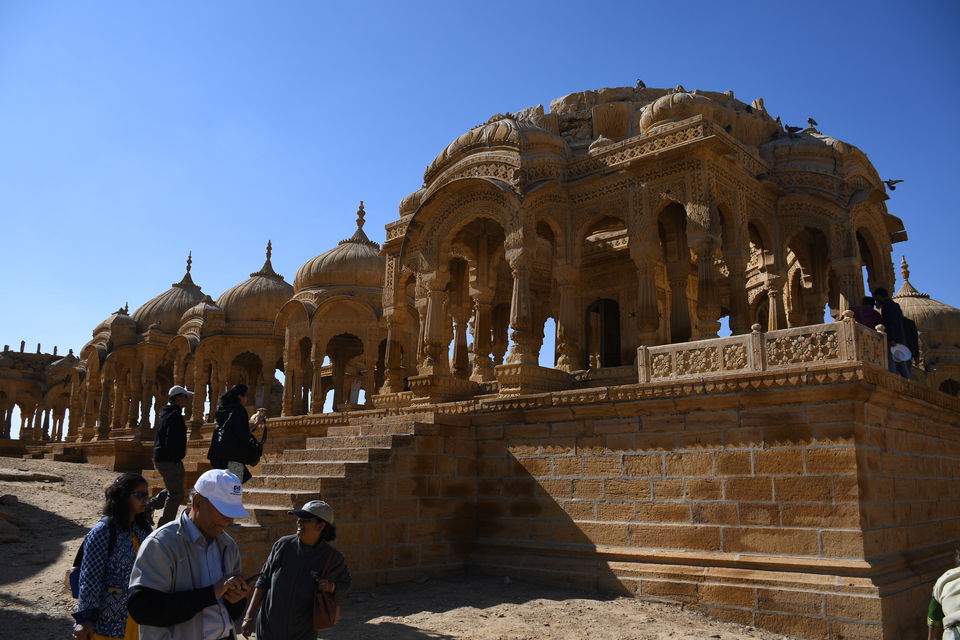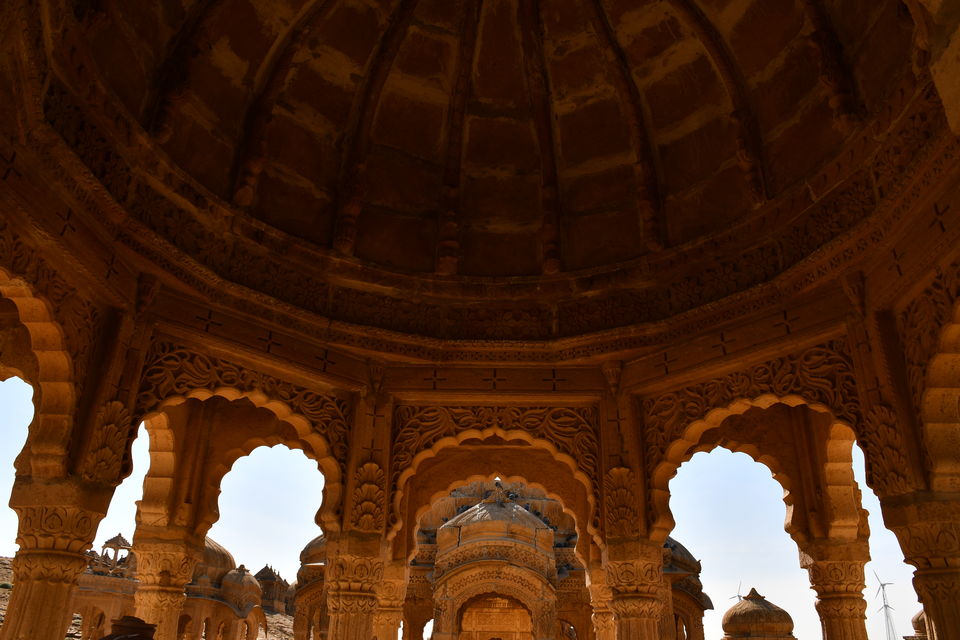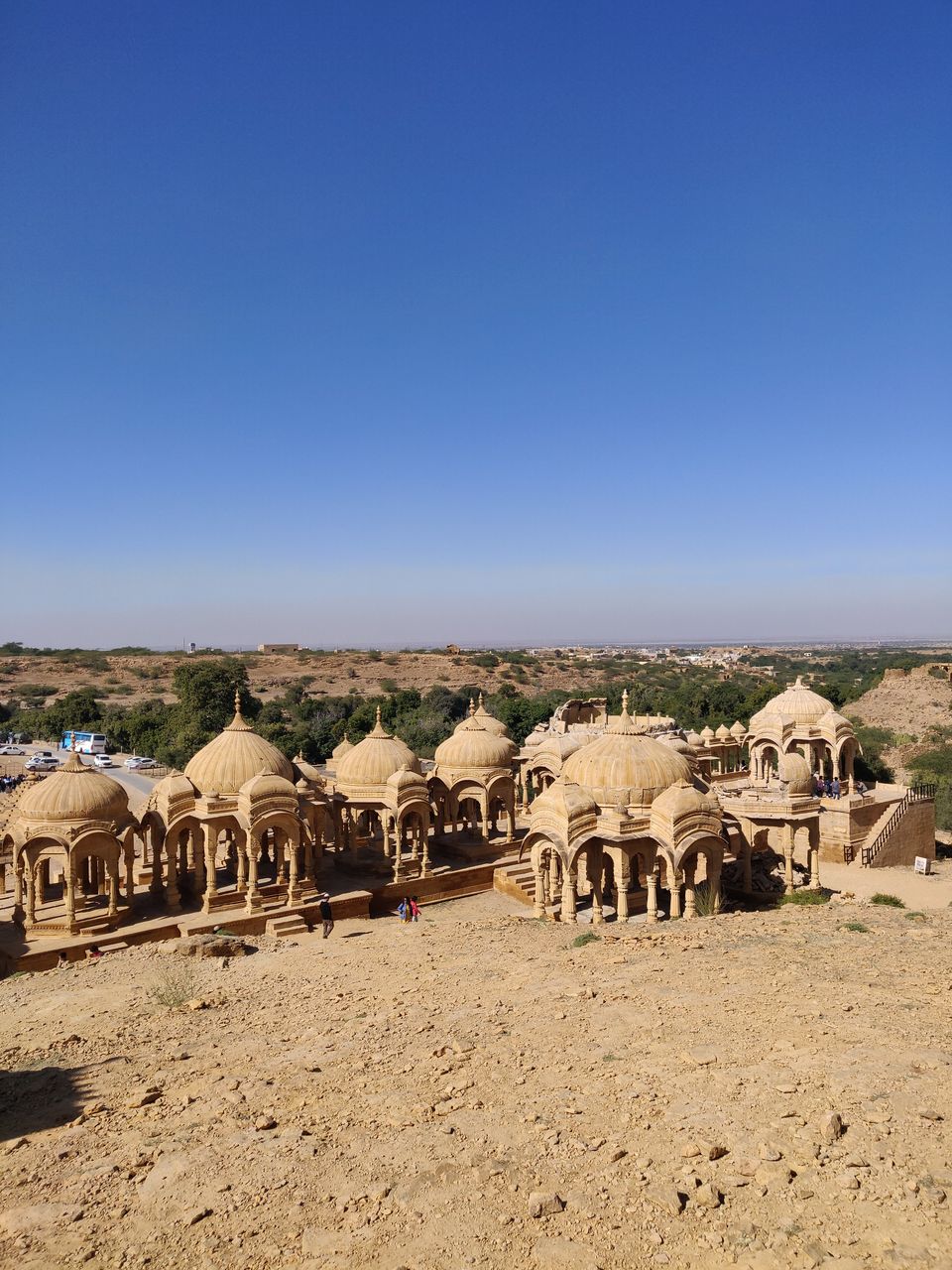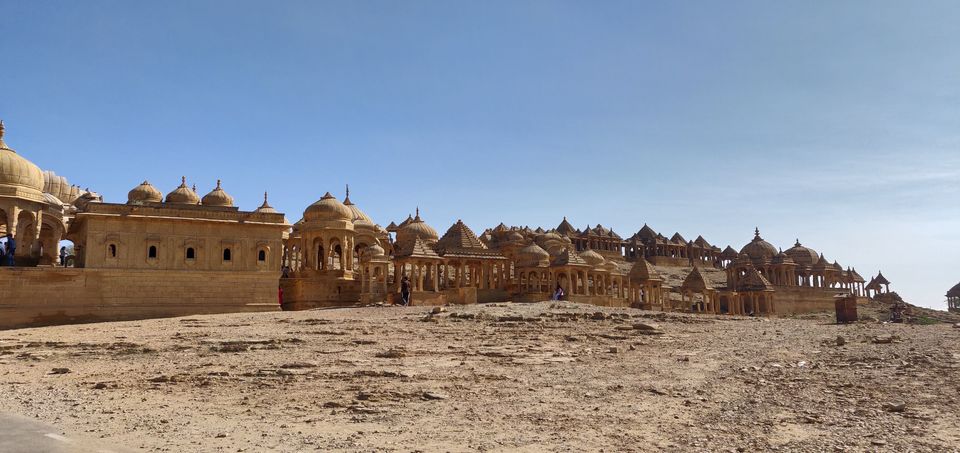 Patwon Ki Haveli
Patwon Ki Haveli is a combination of five Havelis within it's complex, and it is the largest one in Jaisalmer.
In the year 1805, the first Haveli was constructed by Guman Chand Patwa, who was a famous jewellery and brocades trader.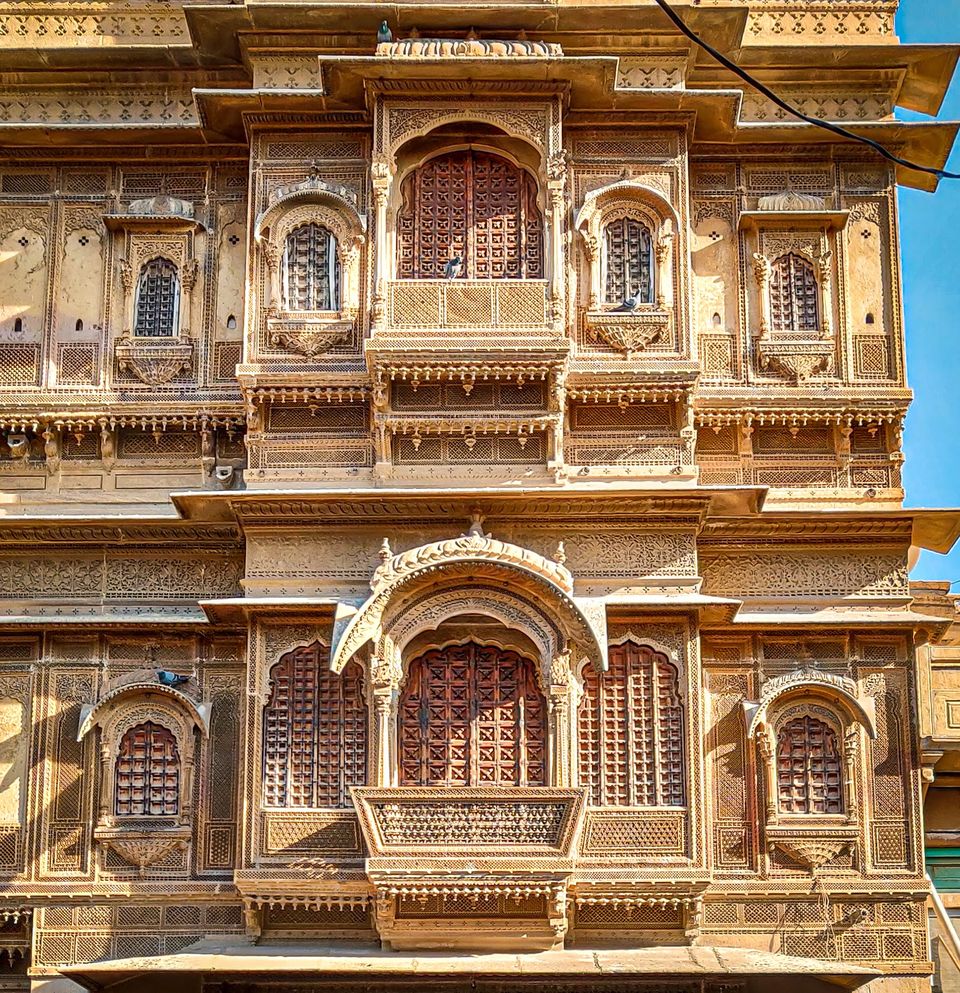 A part of the Havelis museum that displays artefacts, paintings, art and craft of the bygone era, that go on to depict the rich lifestyle the residents of the havelis enjoyed.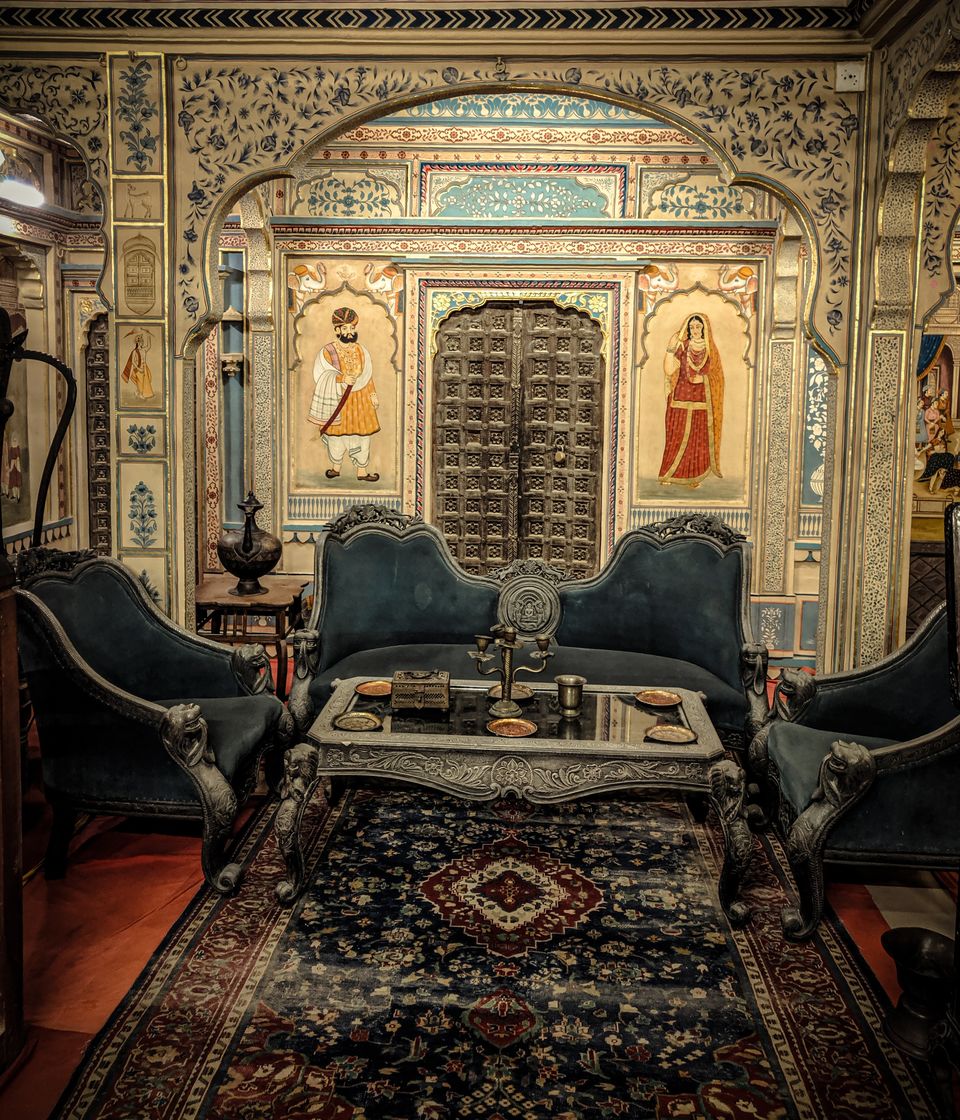 With over 60 balconies from where one can see the courtyard of the Haveli complex, and windows with divisions that allow ample air supply have added to the popularity of Patwon Ki Haveli.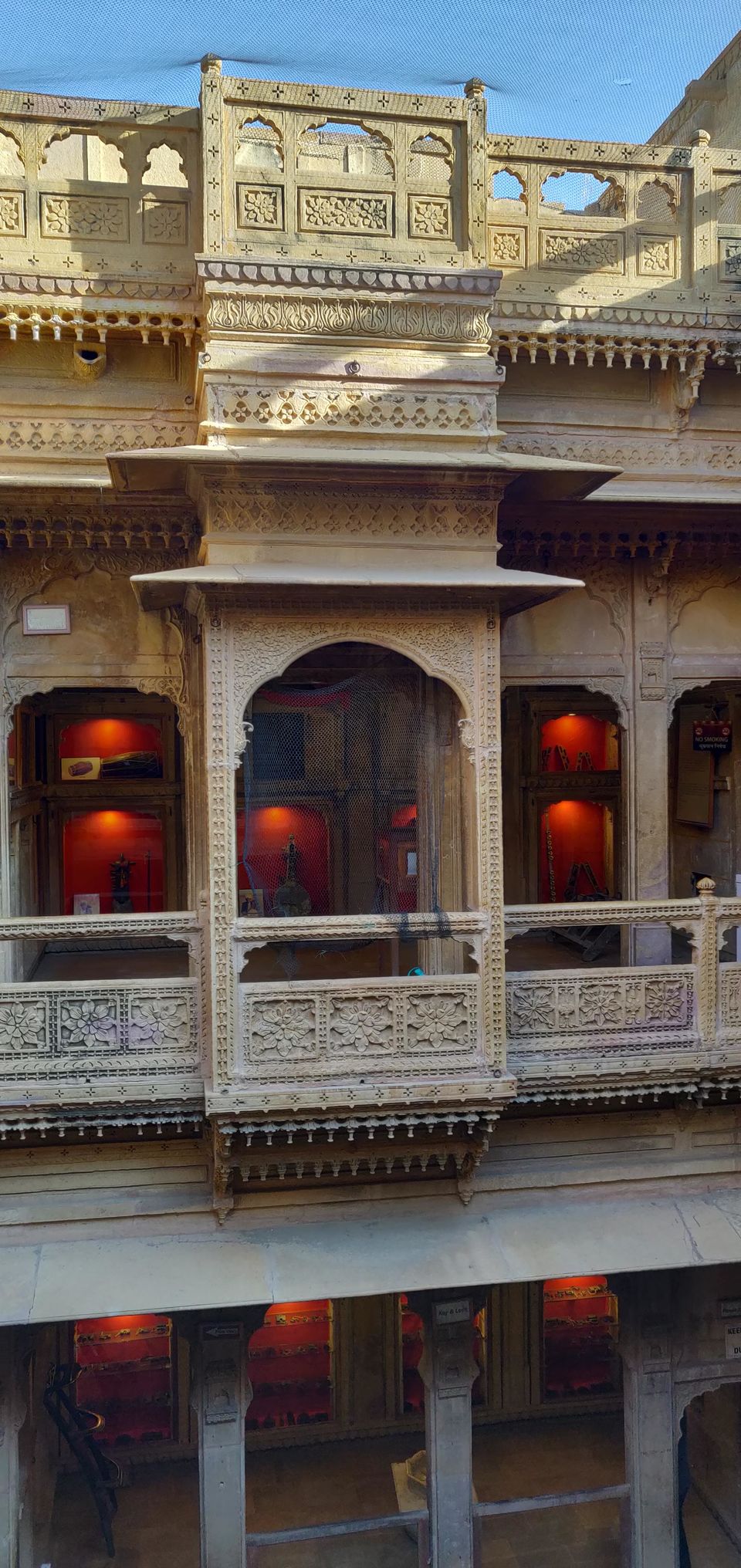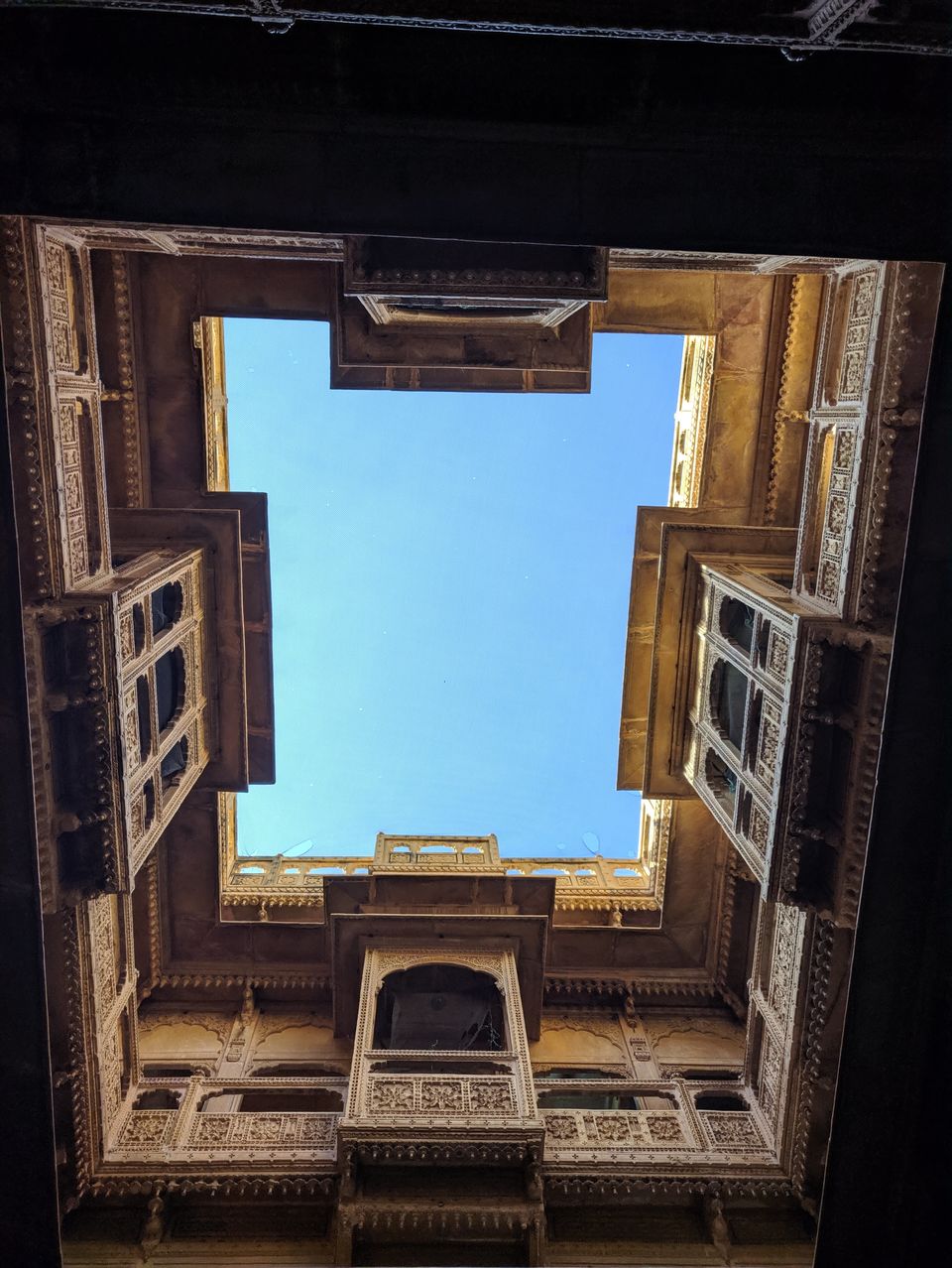 Mirror-work and miniature carvings of extravagant design are present in the arches, gateways, jharokas, apartments and the courtyard, which are very photograph-worthy and rich in decoration.
After all this advanture and Rich culture travel we get back to Jaipur with lots of Memories.
Thank You...!!!
Bonus Tips for Travlers:-
1. Jaisalmer is a fairly hot in summers and too cold in Winters due to it being in the middle of the Thar desert, so carrying appropriate clothing based on the weather is important.
2. Wearing comfortable shoes is recommended to help walk through the vast Havelis, Strees , Forts area.
3. Hats and sunglasses are also helpful to ensure an enjoyable time in the tour of the Havelis.
4. Guides are available for tourists, and photography is allowed at a certain fee.
For More Information You can direct message me on instagram.
@Jaipur_ka_chokra #lockdown