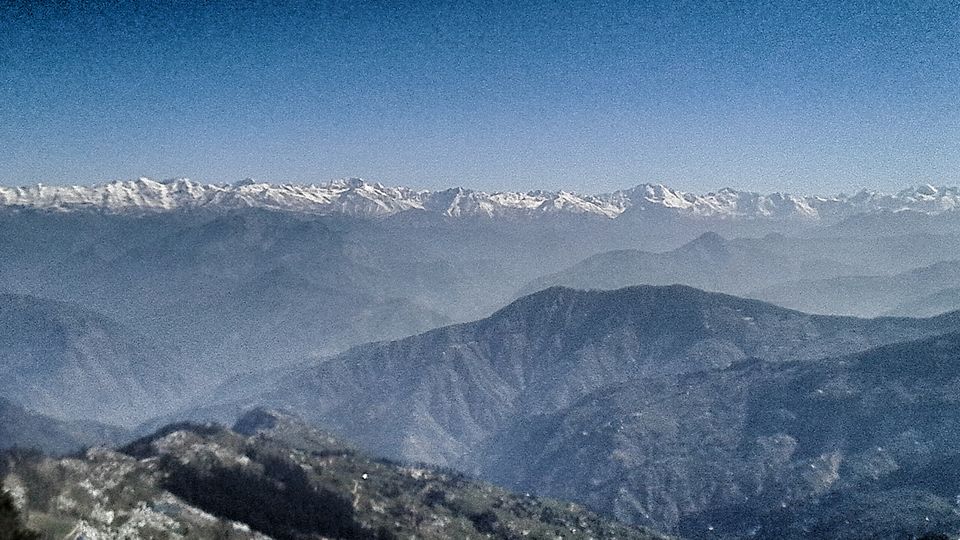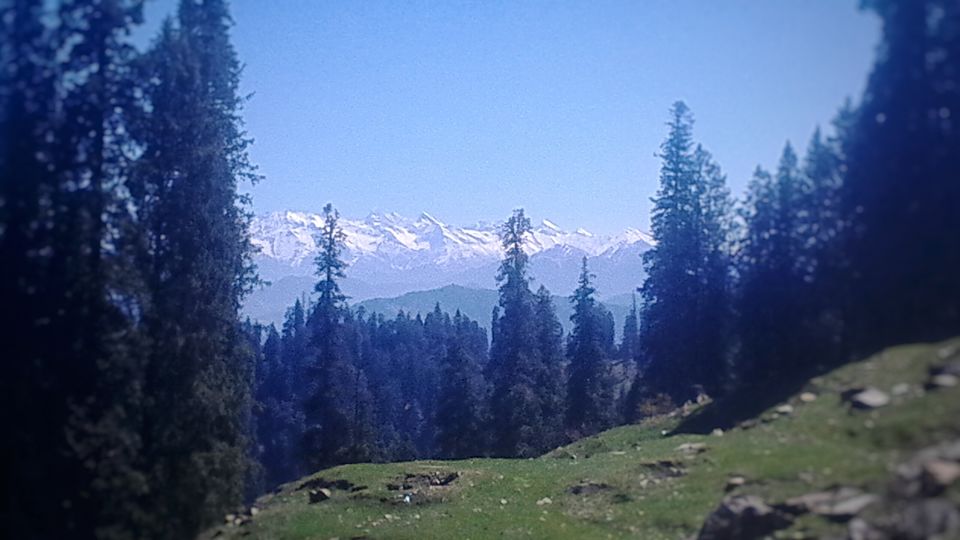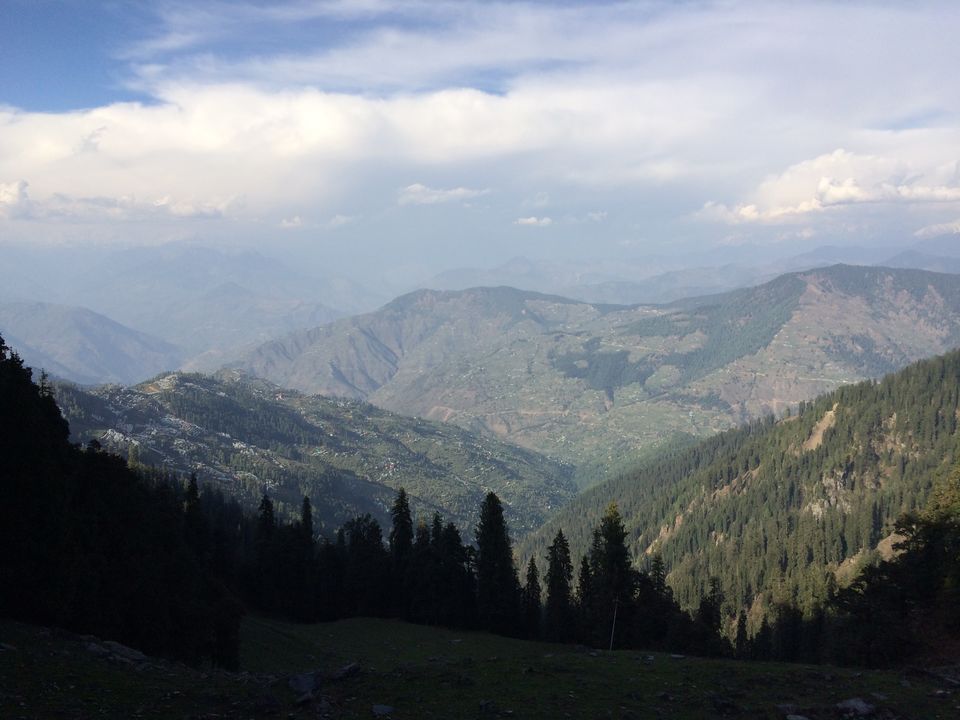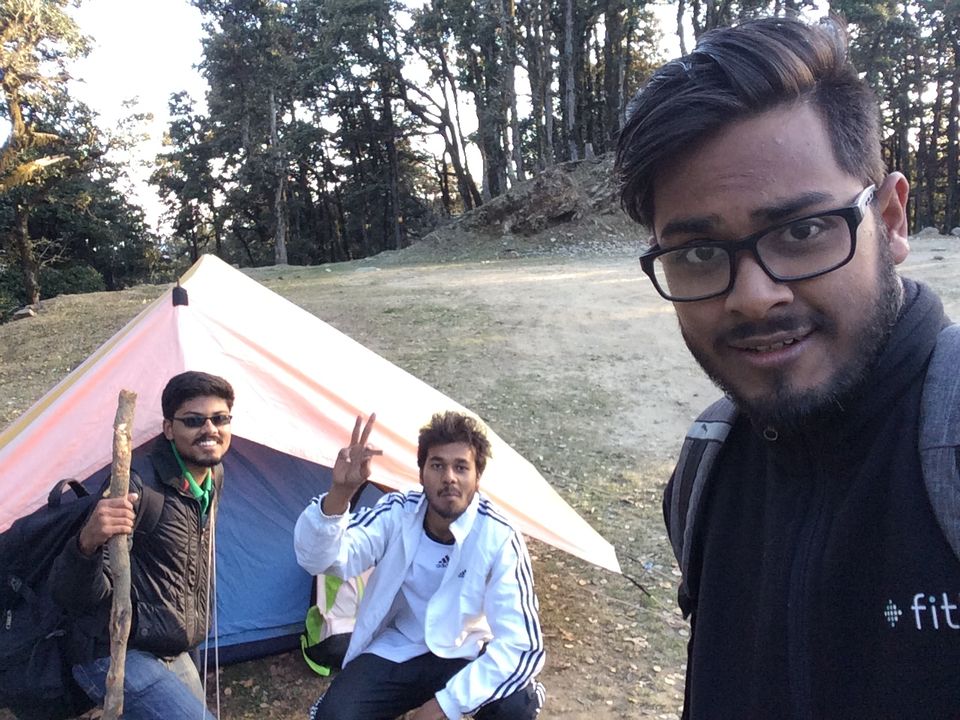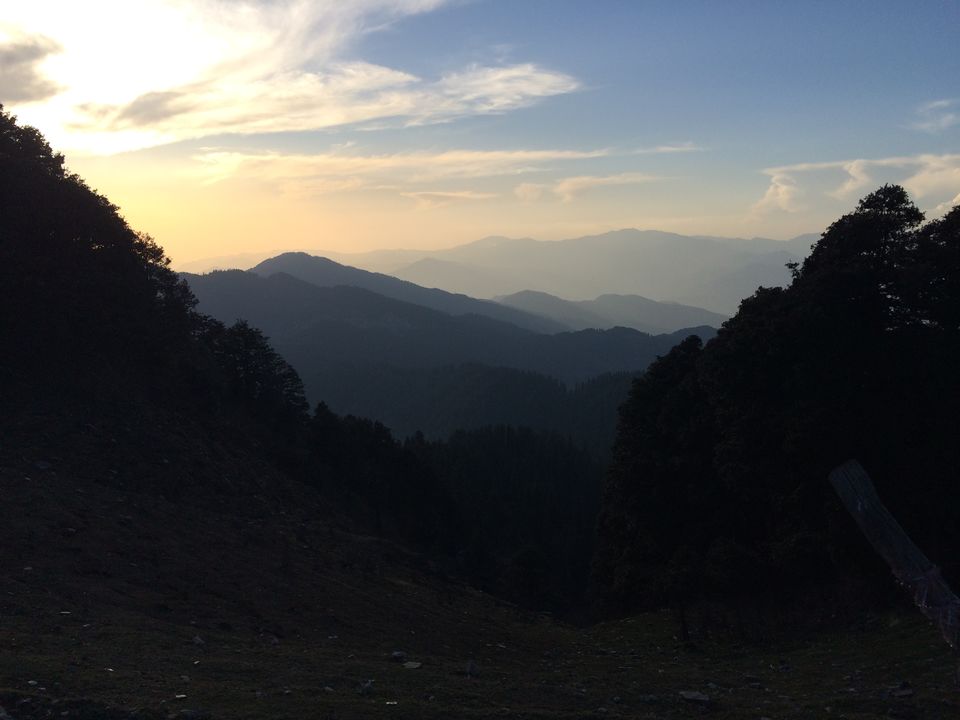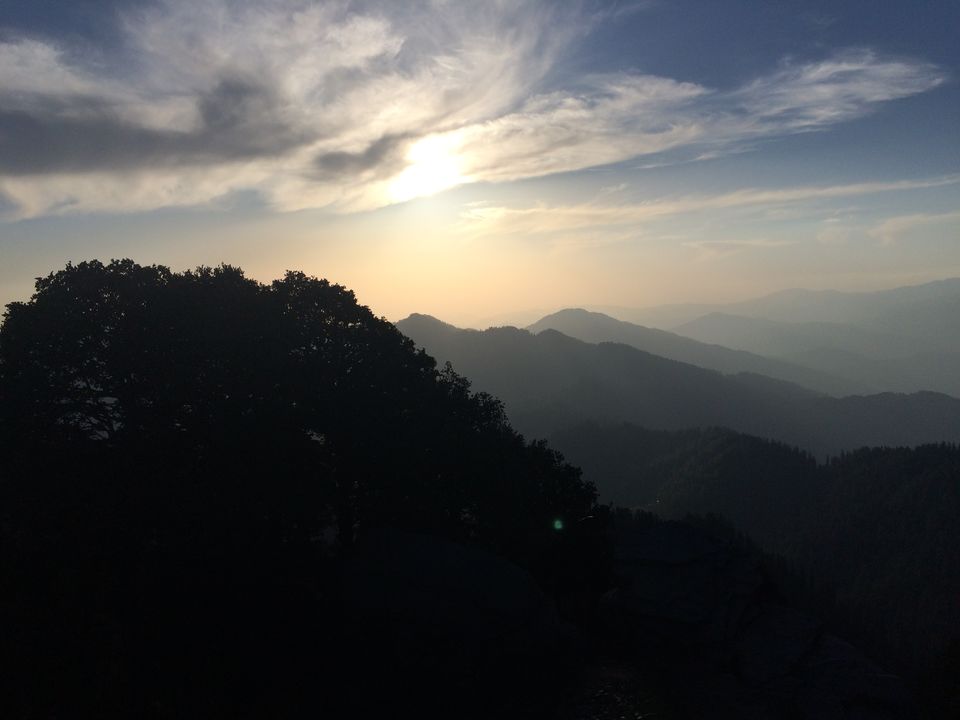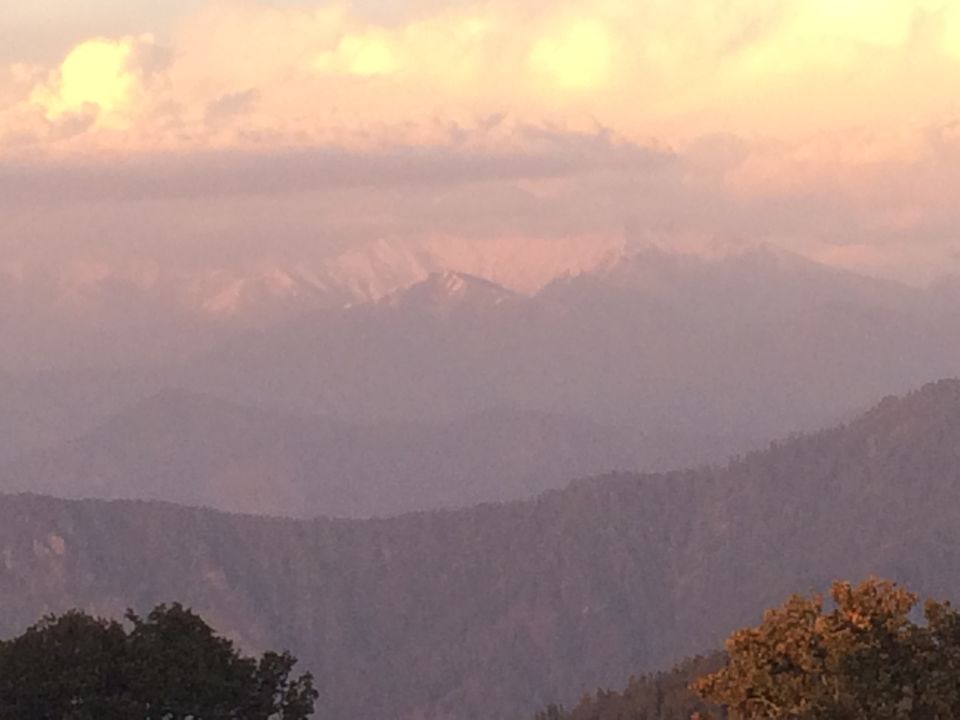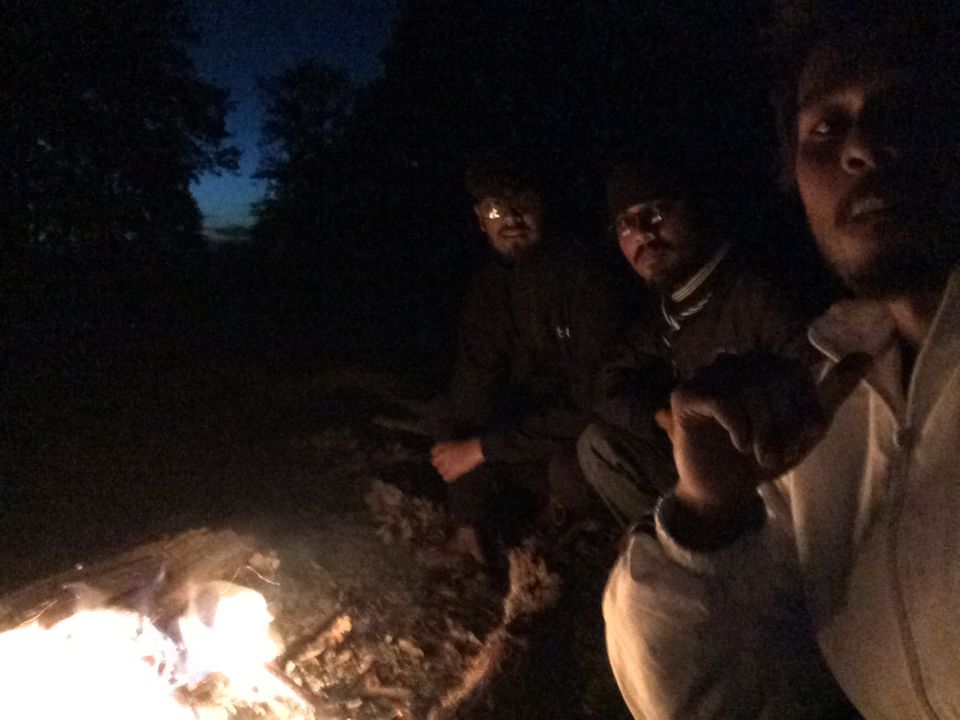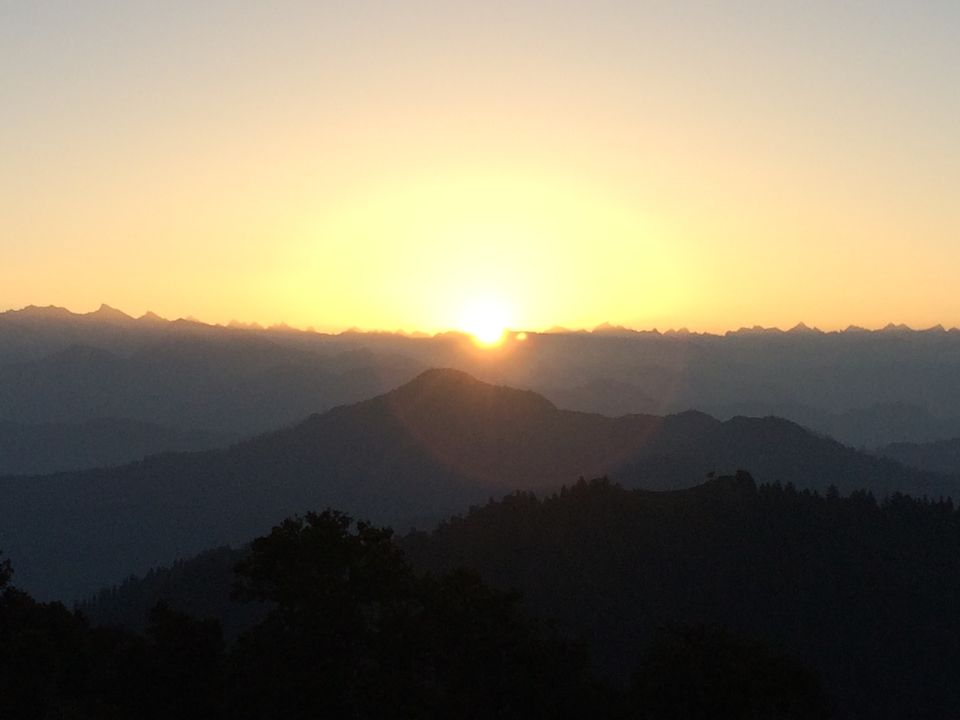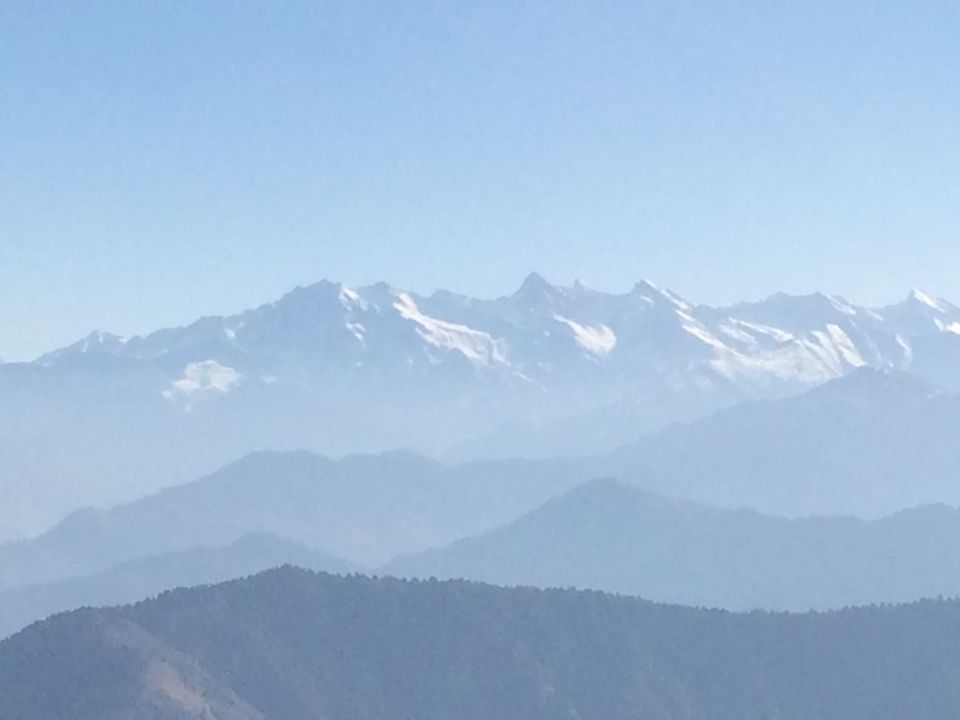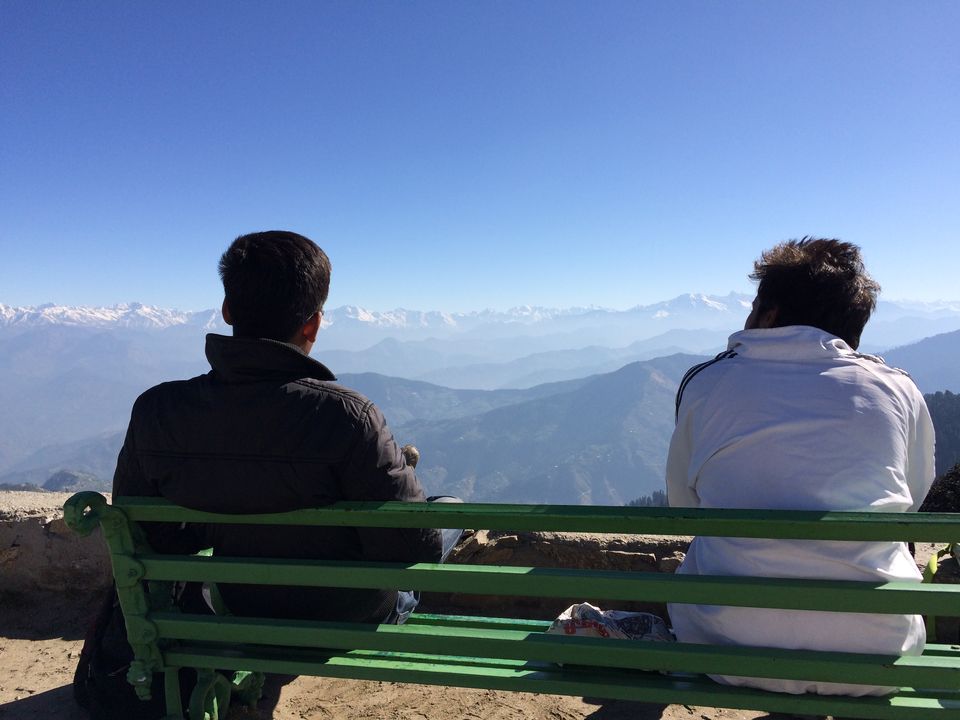 The journey started on Tuesday night or you could say early Wednesday morning at 2 am. The three of us- Sagar, Rahul and myself, boarded the bus to Kalka and from there took the toy train to Shimla. The speed of the train was a bit slow but it was worth it as the view from the train was spellbinding. It took us approximately 5hr 50min to reach Shimla. From there we went to the Ridge, had our brunch and then started looking for camping tent for rent but found none and were told that we would find them in Narkanda. So in the hope of finding tents in Narkanda we board the bus to Narkanda it was a 2 hr 30 min long journey but that drive made me think that i was going to Ladakh; Don't know why and to be honest, I have never even been to Ladakh and to all the travellers out there i would suggest that you take that trip via your own car.
After reaching Narkanda we continued our search for tent. But, after loosing all the hope of finding it, we started looking for a room to stay the night so that we could start our trek tomorrow morning. On our way to the guest house a random guy started telling us about Narkanda and places near it to explore and through this conversation we got to know from where to get our tent for camping. Finally we had our tent with us and everything was set and we drove up to the hills for 5 km and from there trek up further for 1 km.
We then found a location for camping set our tent there and began collecting woods for bonfire to keep us warm during the night. Meanwhile Sagar was going nuts from the idea of encountering bear at night and we were scaring the hell out of him. We then went to watch the sunset from Hatu peak. We reached at the top of the peak and from there the view was breath taking. The chilling wind freezing our hands , the view of the Himalayas , the valley below us and the setting sun and with that the various shades of red in the sky . This is just a small attempt to describe the view. With that we headed back to our camp, started the fire , found more woods for bonfire and sat around that bonfire till 9 pm. The night was fucking cold as we sat around the fire warming ourselves up and having our dinner which was chips , yes we took some chips from Shimla and that became our dinner. We talked and talked and looked at the clean, dark yet shinny sky above us which you cant see from the plains. After that we went in our tents, packed the tent and tucked ourselves in the sleeping bag...
Day 2 started with the sunrise, we were at tip of the hill wrapped in as much cloths as we had and sat there to watch the sun come out of the Himalayan range. The chilly wind, freezing hand , sleepy us and the view. Nothing else to describe that moment. The sun rose and we clicked a few pictures and went down the hill, packed the tent and headed towards a bench. Why the bench? Because from there we could look at the visible snow caped mountains. We sat there for an hour, had our breakfast ie, bananas and biscuit and started the downhill trek.
We came up the hill in car but decided to trek down 6 km. Downhill trek was awesome we made videos with each milestone, took some shortcut, explored our way and enjoyed the views in between. After about 2 km downhill, we encountered a shop and near it was a pond from where we went along the pond and discovered an "exotic place to pee" in Sagar's word. Honestly though, that place looked very filmy to me. Seriously it felt like you can shoot a romantic Bollywood song here we stayed there for a while enjoyed the view and peed too.
Finally after walking for 2 hr 45 min we finally reached down and our trek was over. We then had lunch in Narkanda and took the bus back to Shimla.
In the bus with with my eyes closed all that was in my mind were scenes and calmness for which you travel. For which a Traveller seeks to travel...