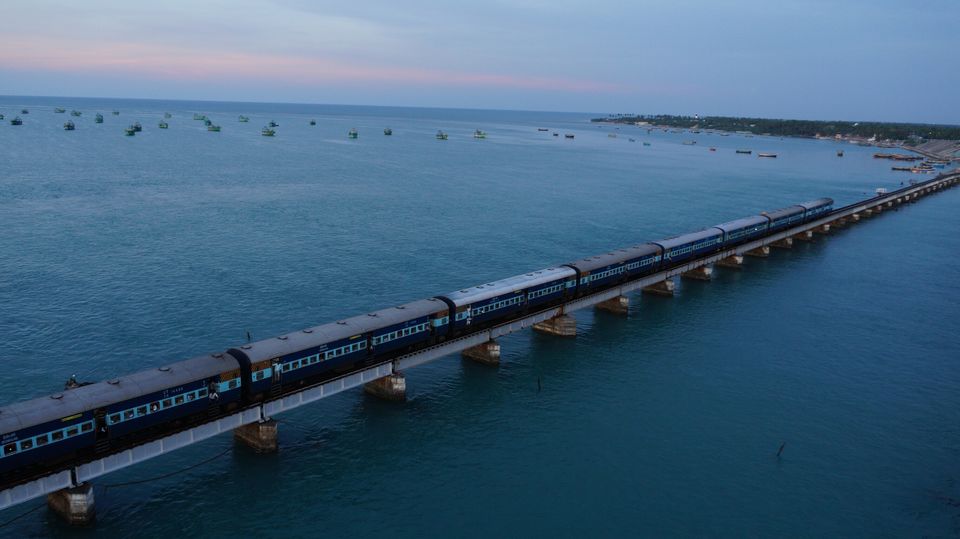 We took a train from madhurai to rameswaram so we were very excited to cross over pamban bridge. It takes you just over the blue greenish sea water with colorful boats everywhere. Like us, everyone was trying to find a place to stand on the doors and look out.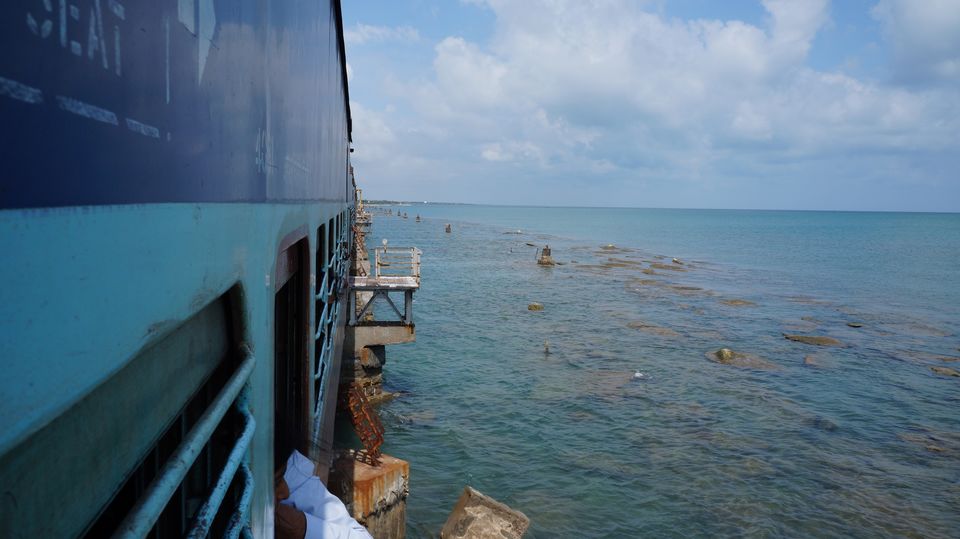 Ram Setu
It is believed that Lord Ram made a bridge of floating stone from here till Sri Lanka. Many people visit hoping to witness it but there is not bridge anymore. Its just sand and beach now which ends at one point letting two oceans, Indian Ocean & Bay of Bengal, meet there. Interestingly, beach on one side is very calm with no waves at all and beach on other side is very vibrant.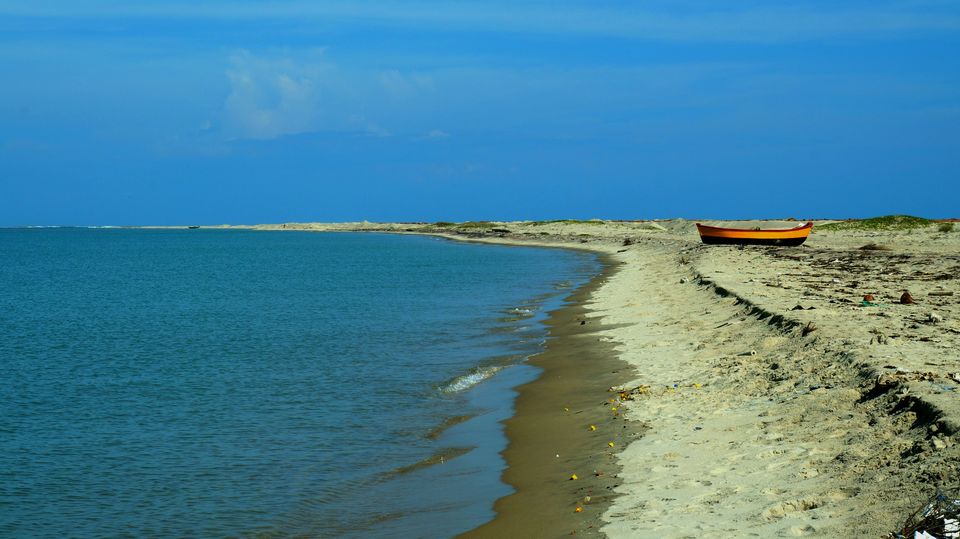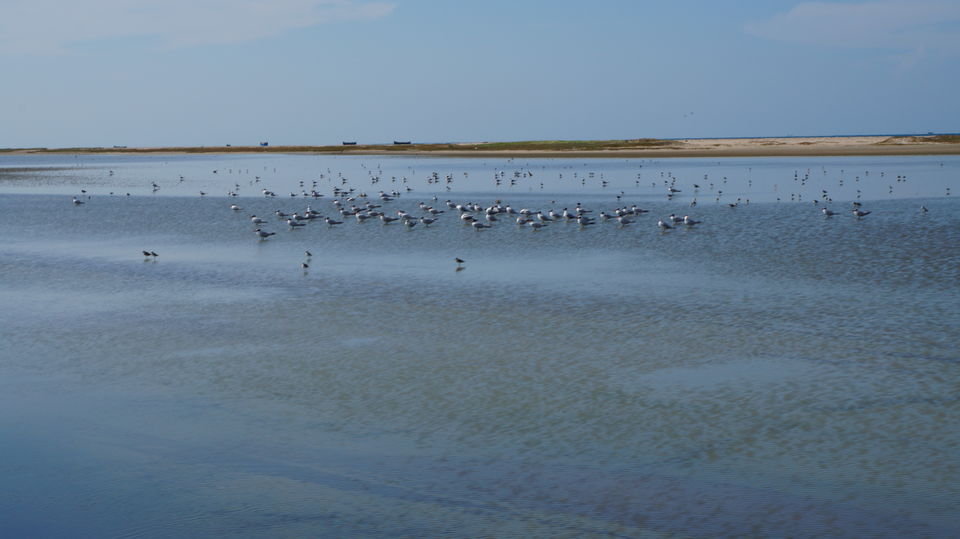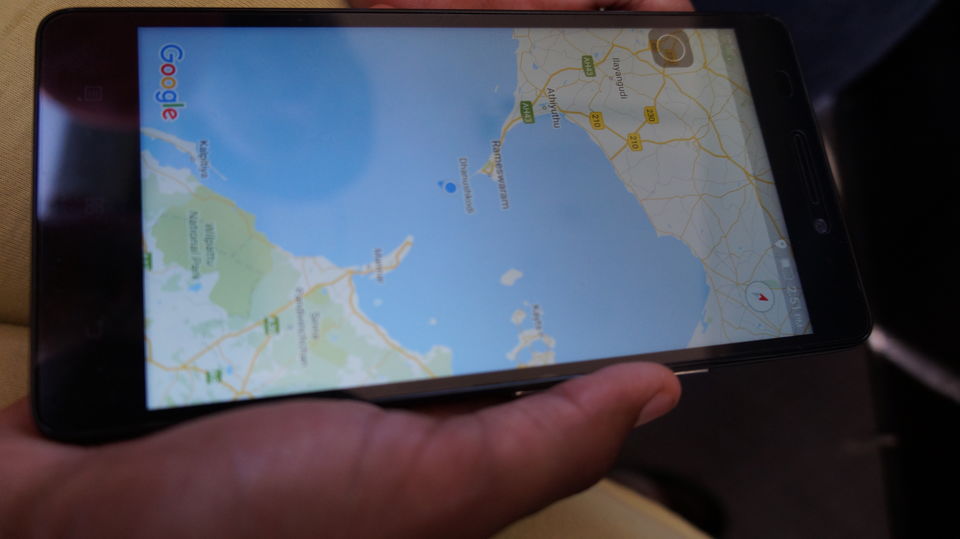 Visitors have to stop at check post and hire a 4WD vehicle from there to visit Ram setu & Dhanuskodi. It takes you through sand and water with a lot of birds on the way.
(PS : If you choose mini bus and get the last seat like me, mind your head and hold tight for most of the journey)
Dhanuskodi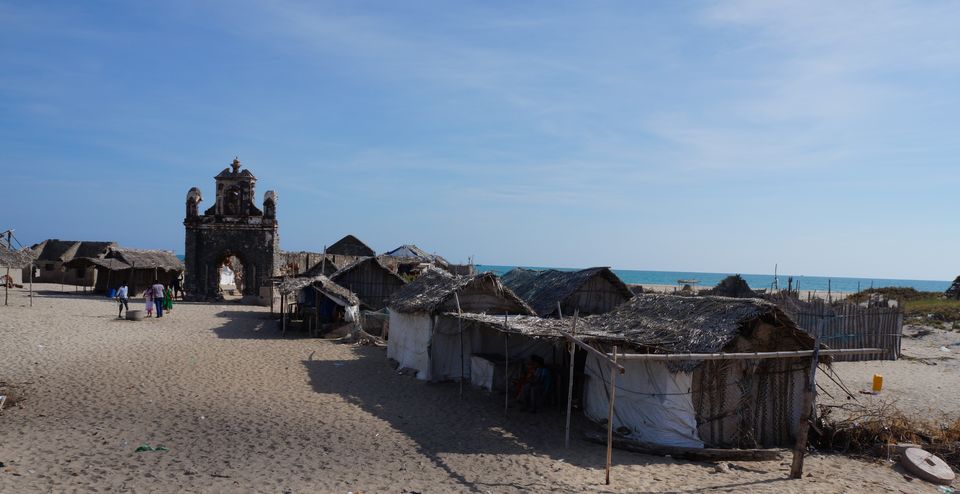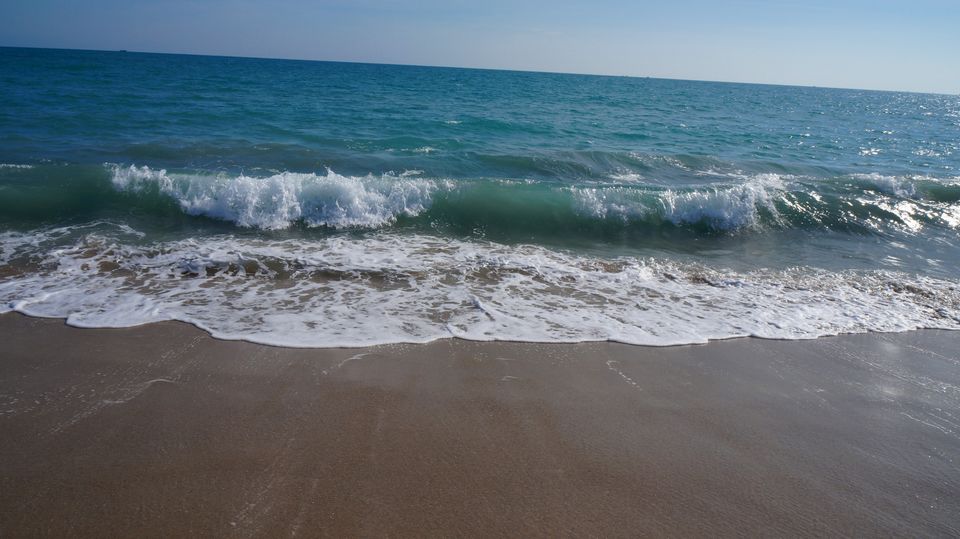 It was declared a ghost town after tsunami in 1900's that destroyed the whole village. One can see the ruins of church(made of coral reefs), railway station of dhanuskodi village. Beach over here is definitely one of the best beaches in mainland india.
On the way back we visited Panchmukhi hanuman mandir. There are a few floating stones preserved in the temple.
Pamban Bridge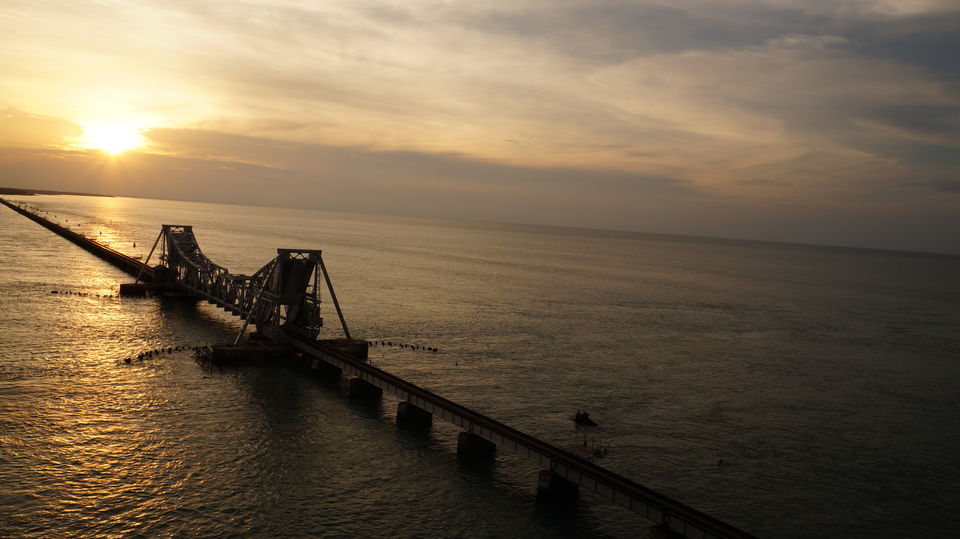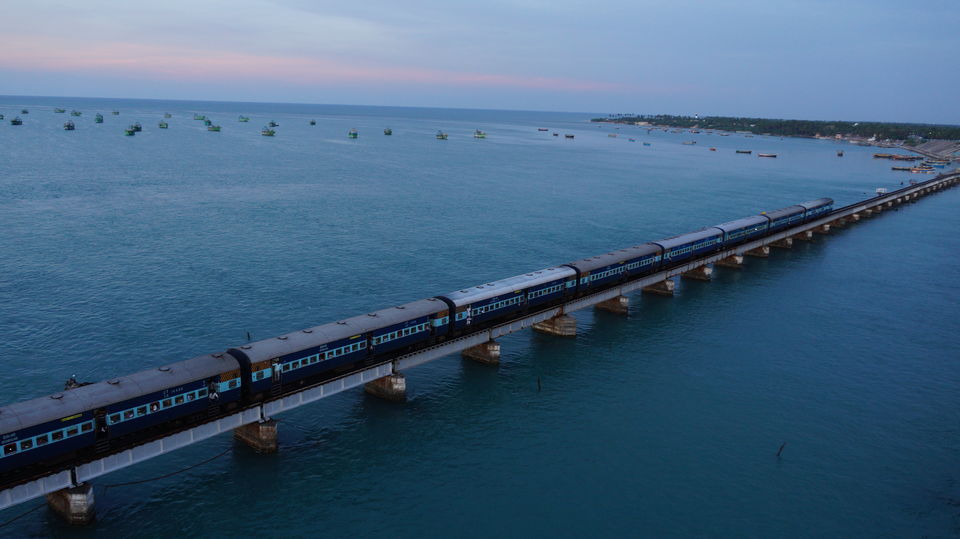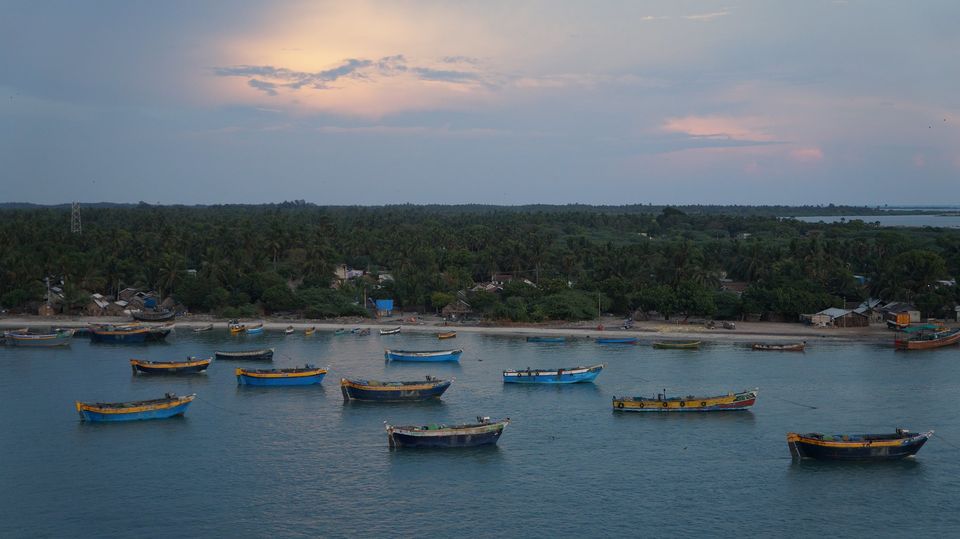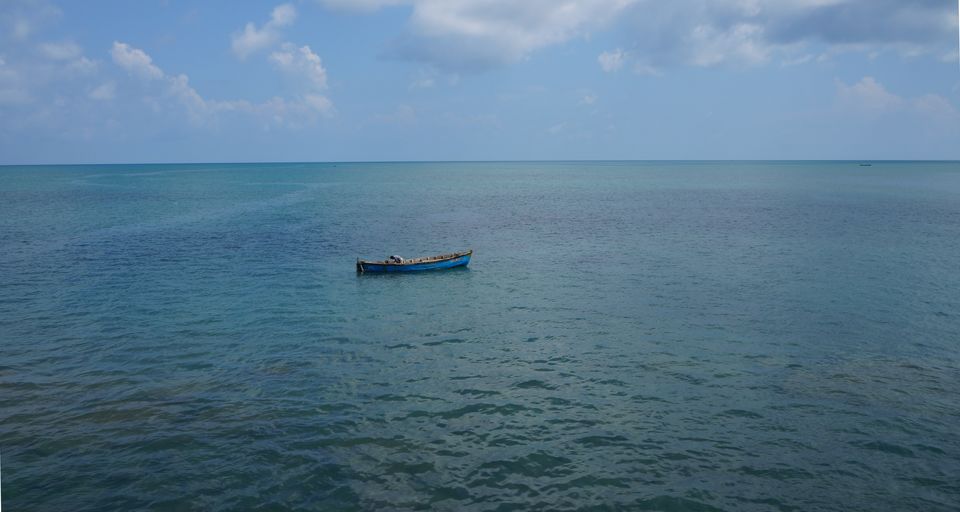 Pamban bridge was india's first sealink and used to open from inbetween to give ways to ships.
We returned back here in evening to see sunset and also got chance to see the train passing by. Its a photographers delight.
Ramnathaswamy Temple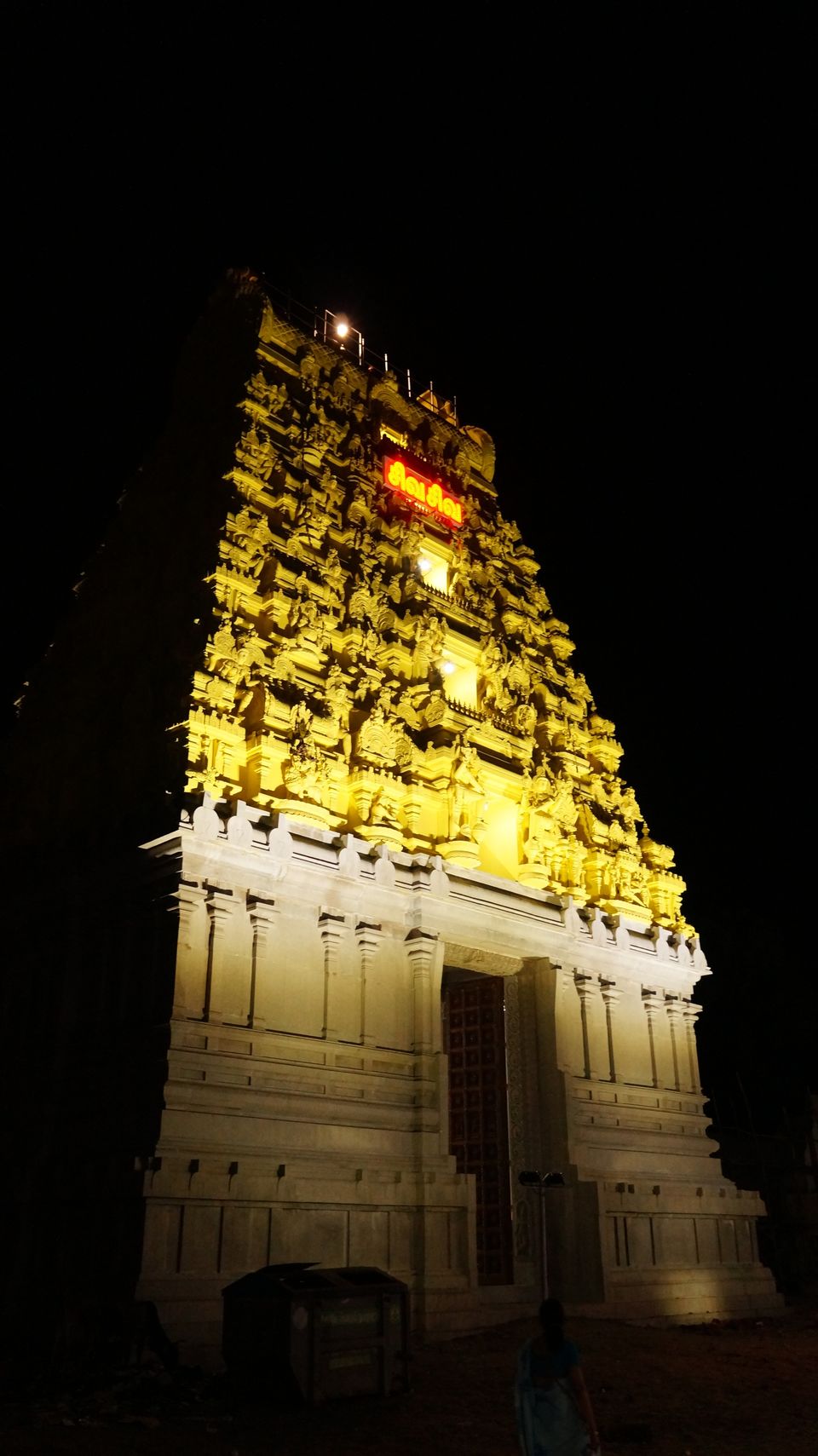 Rameswaram temple is one of the char dham. It is beautiful and it connects with you. All hindu gods(3 crore approx?) idol are there inside temple.
There is a procedure to do puja here and it can take 2-3 hours.
1. We reached temple at 5am to do mani darshan. Mani darshan can only be done between 5-6am.
2. After mani darshan we went to the beach in front of the temple to take a dip.
3. We returned back to the temple to take bath in 22 wells(yeah thats right, 22). All 22 wells have water from different sacred dham. Board signs are really helpful here.
4. Go back tot hotel, take bath and come back for shiv puja.
After puja we looked around souvenir shops and had food in a rajasthani hotel, which surprisingly was delicious. Did i mention you can only find vegetarian restaurants here.