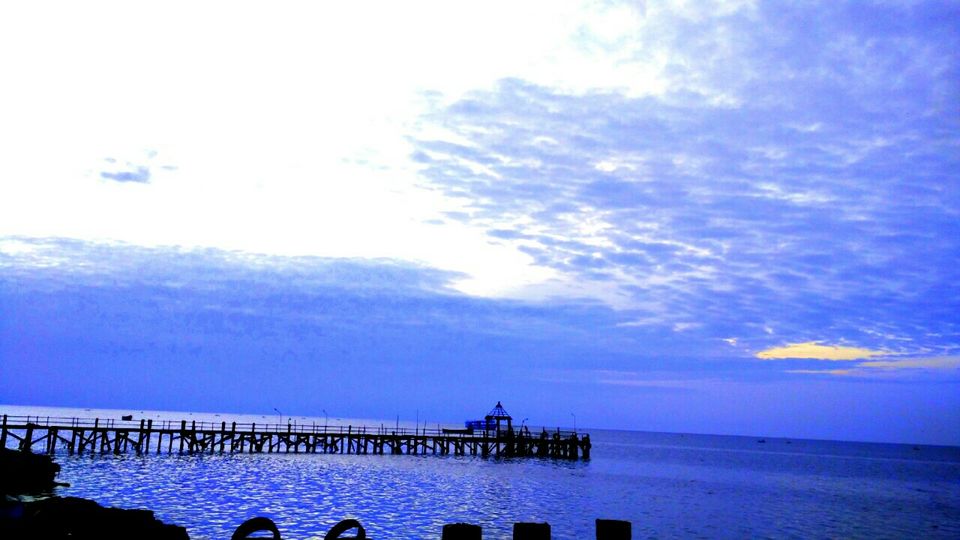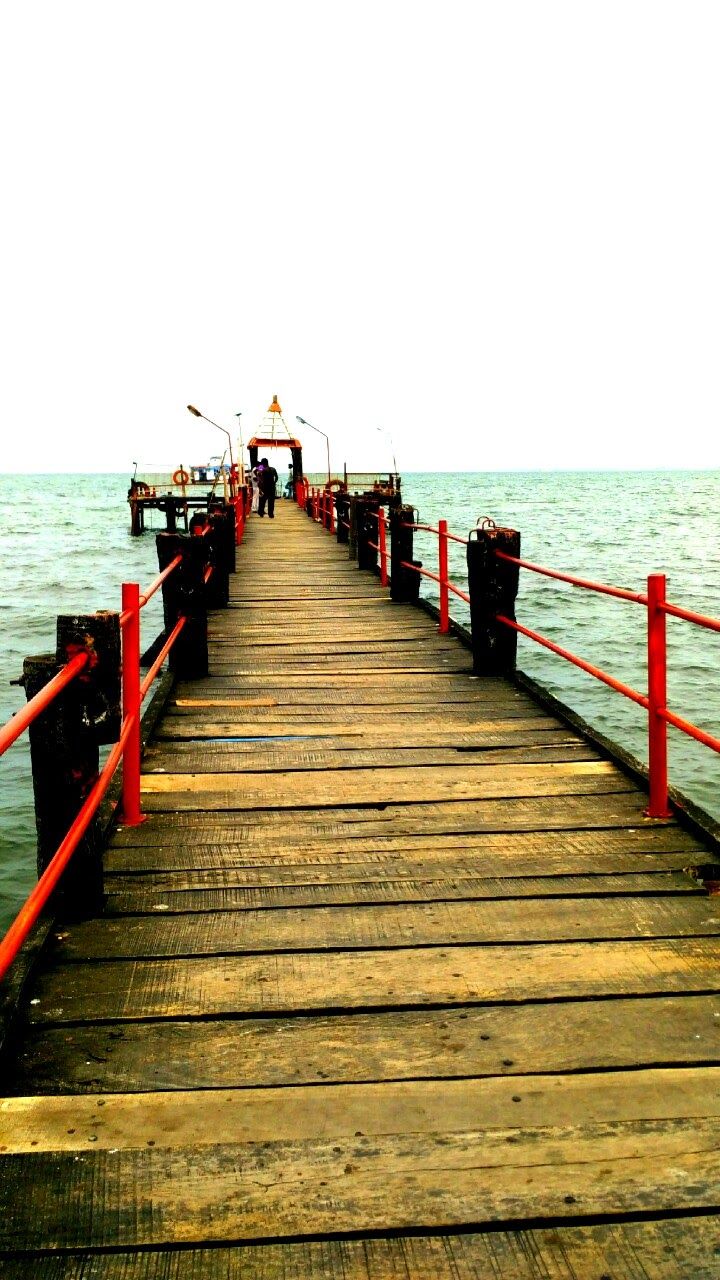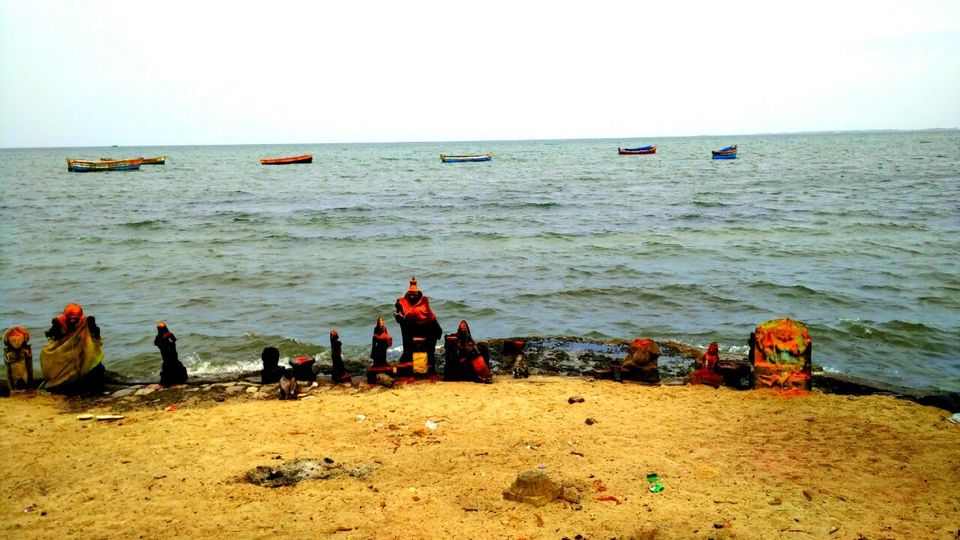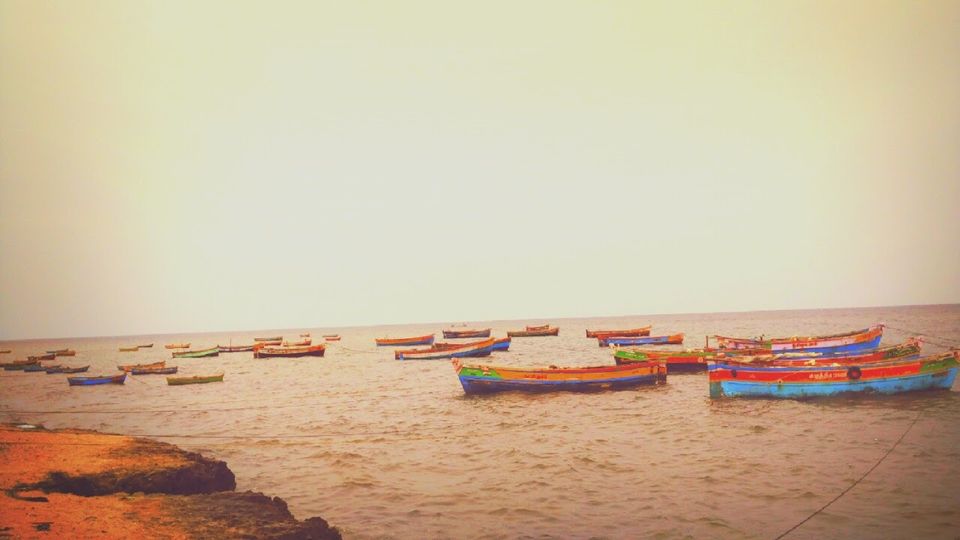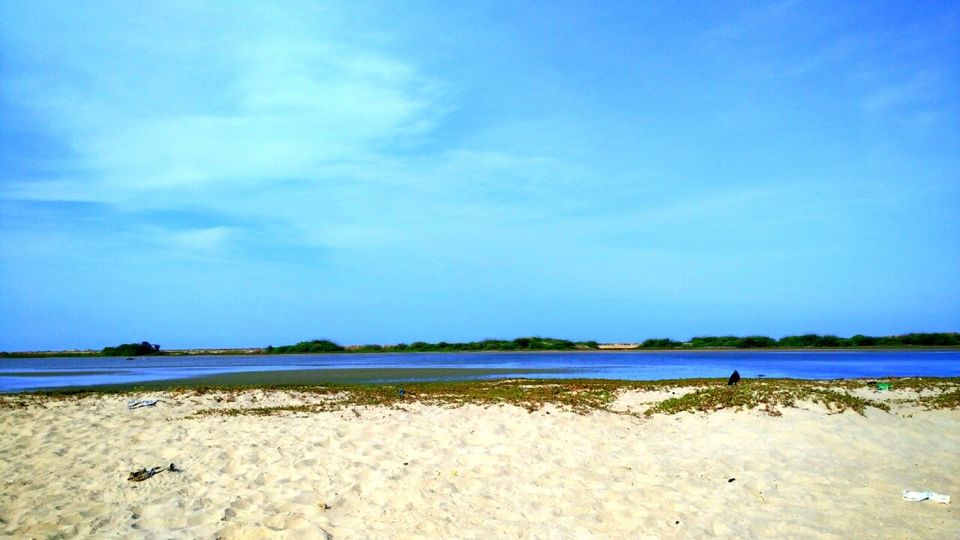 I got an e-mail, saying my training in Chennai is confirmed. Suddenly I felt some kind of vivacity, Adrenalin Rush, the traveler in me was overjoyed. Deep down, I always wanted to visit Rameswaram and Dhanushkodi, ofcourse. I started imagining myself in the middle of Bay of Bengal, wow! The very next moment I started planning for my logistics, it was a plus point I didn't ask for anyone's company as I travel SOLO, all on my own! My friends did scare me with the language barrier, woman alone but I have few of my friends who were like Go,Go,Go!
So, Friday , I got a bus to Rameswaram from Chennai.Due to the language barrier,I did feel insecure and unsafe in the bus itself, although people were being nice to me. I booked a female seat so my fellow seat passenger had to be a lady. As soon as she arrived, she could talk in English, I was little relieved. We chatted for sometime and slept. She woke me up at 6 'o clock for bidding goodbye. I smiled. While passing through the Pamban Bridge, I had that spectacular view of green boats and blue ocean.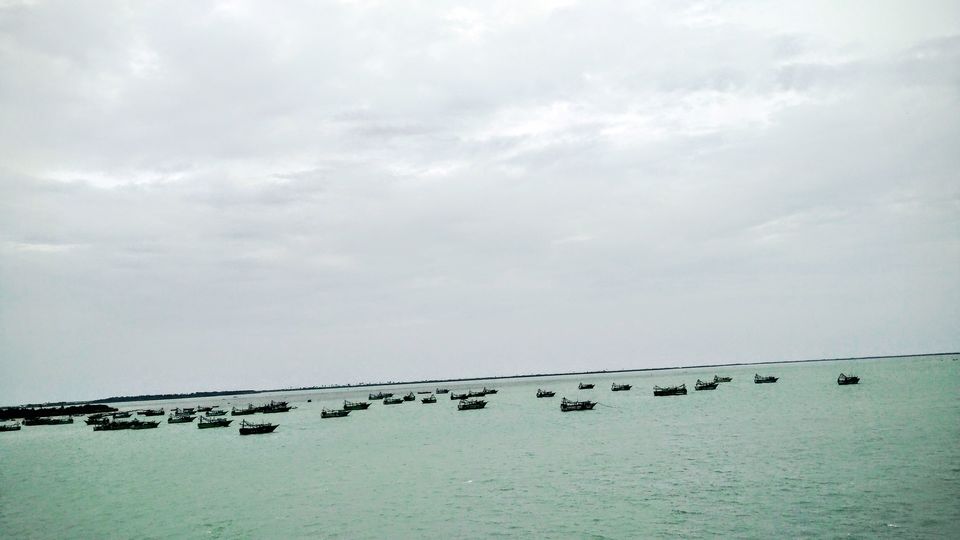 Once I reached bus stop, I was clueless about my hotel, somehow my GPS was also not working.
One auto driver came to me and asked "Kaha Jana?" I told him about my hotel. He took 50 Rs from me and dropped me at my hotel. Later I realized, public transport buses goes from bus stop to railway station quite frequently and I could have boarded that as my hotel was very near to the railway station.
I reached my hotel (Hotel Vinayaga), friendly staff. I went into the room , refreshed and moved towards the temple, it was morning 8:30 I guess. It was 1.2 Kms away from the hotel. I decided to walk, following the Google maps. I went through a local bazaar, looked at people. It was all very calm, noone was staring at me. People were busy with their daily routine stuff. I reached the temple and decided to follow the suit. Before going to the temple, its a custom to first take a dip in Agnee Teertham (i.e. Bay of Bengal) and then take shower in the 22 wells inside the temple and then change and then you can do darshan.

I walked towards Bay of Bengal, saw many people were bathing. I decided to walk a little towards right, away from the crowd. I saw there were many fisherman pulling the jaal (fish net). I was delighted to see the way they were pulling the net. The synchronization of the feet, the chorus, it was such a balanced effort, the words of the songs, the hand movements, the foot movement, amazing synchronization.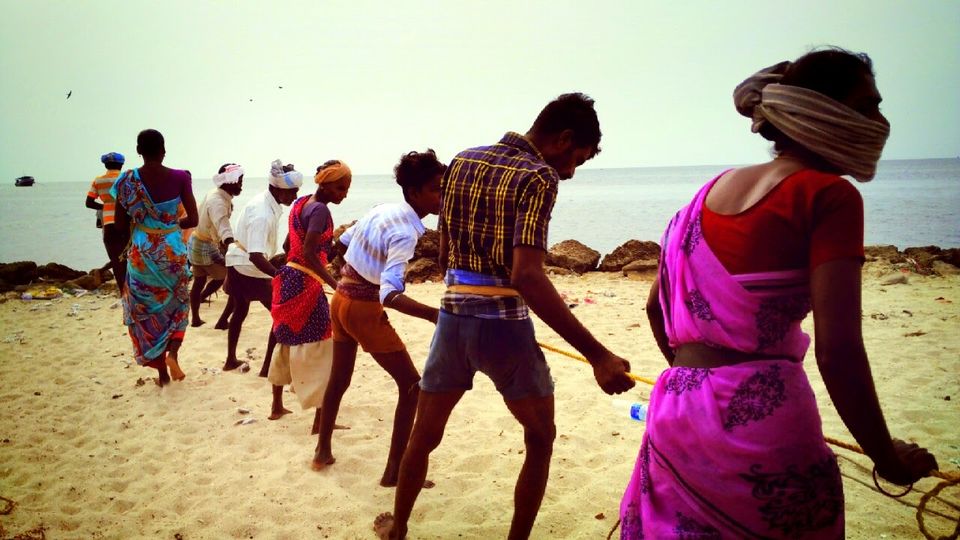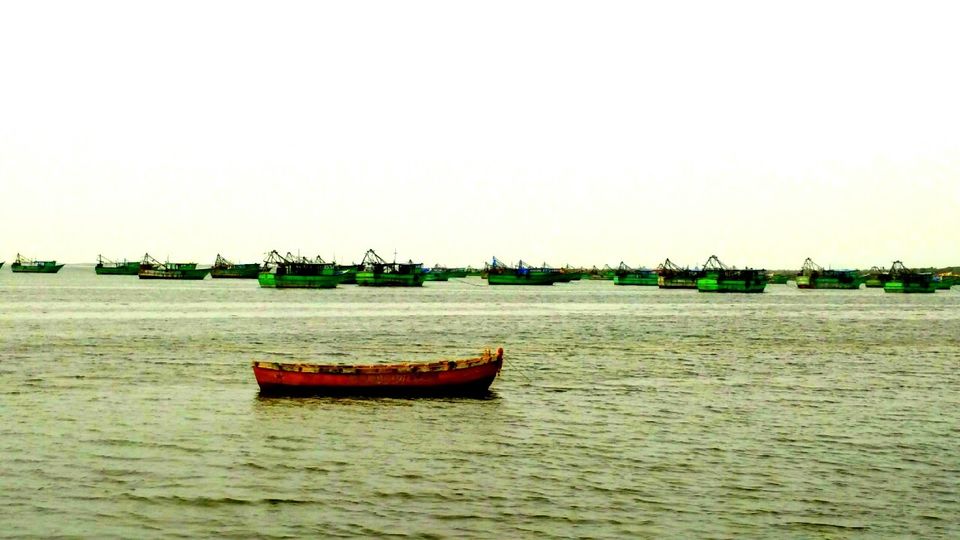 I asked someone about the whole thing. He was a very receptive person, he told that these fisherman are pulling the net, It takes normally 1-1.5 hours to pull the net. The smaller boats that you see catches the fish on a daily basis. Whatever fishes they catch , its sold on the sameday , they get around Rs 20,000 to Rs 50,000 and then the whole amount gets divided among all the fishermen. That's how they make their living and the large green boats that you see, catch the fishes for 2-3 days while in the ocean. They have big freezers inside the boats to store the fishes. They sell the fishes for Rs 1 L to Rs 1.5 L , once they are out. I just stood for some more time listening to the chorus and my way to take a dip.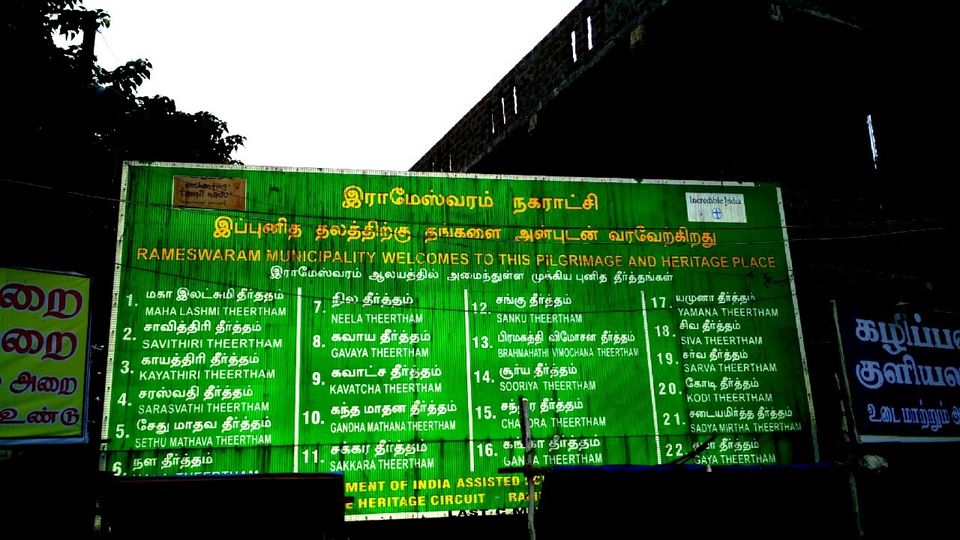 I didn't actually take a dip , just sprinkled some water on myself and moved my way to the temple. I took the ticket for the 22 wells shower. I reached inside the temple, big one, chaotic, everyone is running. I couldn't even a single word but definitely saw some arrows for Teerth wells one by one. The beauty of these wells are they are very near to ocean but the water inside is not salty and every well's water tastes different. There was brief note about each well written in the temple. In that madhouse, running after all the wells , one thing was different. The trust in the eyes of people cannot be explained, they were collecting the water from wells in small bottles. After passing through all the wells, I felt I actually have come out of all my sins. The journey of dipping in water right from Agnee Teertham till here changed something in me, some outlook. I am not a firm believer but I do respect mythology. I sat for a while looking at the architecture of the temple. Don't forget to see the paintings upside on the walls. After that, it was time for darshan of jyotirling. After the darshan, I had lunch (Sambhar Rice), quite delicious. Came back to hotel and slept.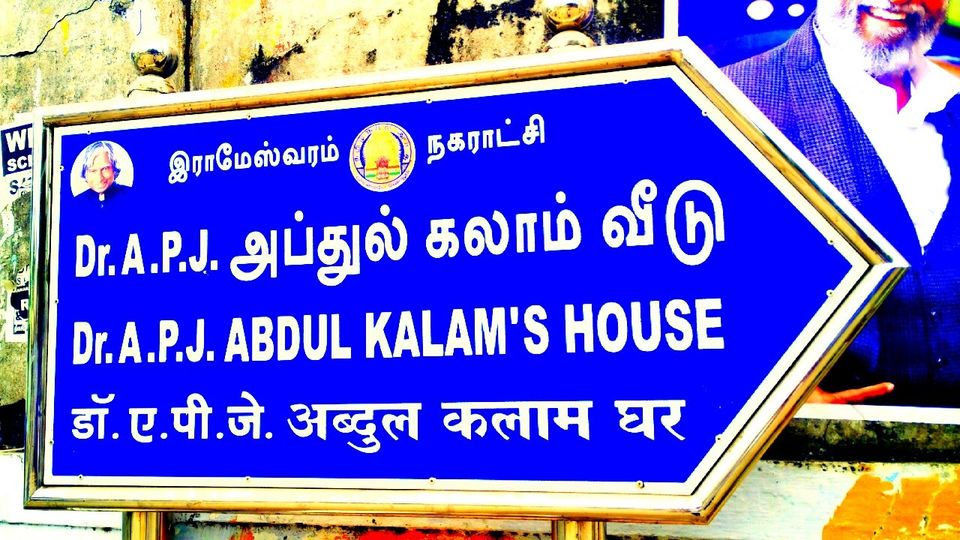 I woke up at 5:30, went to see House of Kalam. I was stunned to see all his certificates, prizes including Bharat Ratna, Padam Bhusham, Padam Vibhushan. I have never seen them personally. It was so strange that a boy from such a small town became president of India. Rameswaram, is a very small town. I am sure there are no exposure but talent see no boundaries. Heads off to Kalam sahab. It was very inspirational.
Came back and slept as I had plans to see the sunrise. Alarm, 4:30, yawned! Woke up! Got ready, checked with the hotel people about the safety of walking towards the temple. I got a green signal, it was still dark but I decided to walk, without looking back. I did it. Reached there by 5:30, waiting for sunrise. Sat in a corner, listened to the chirping of birds, the sound of ocean, howling but still soothing,people taking dips. It was 6:10, no sunrise. Actually, my bad luck, there were clouds, so I couldn't see sunrise.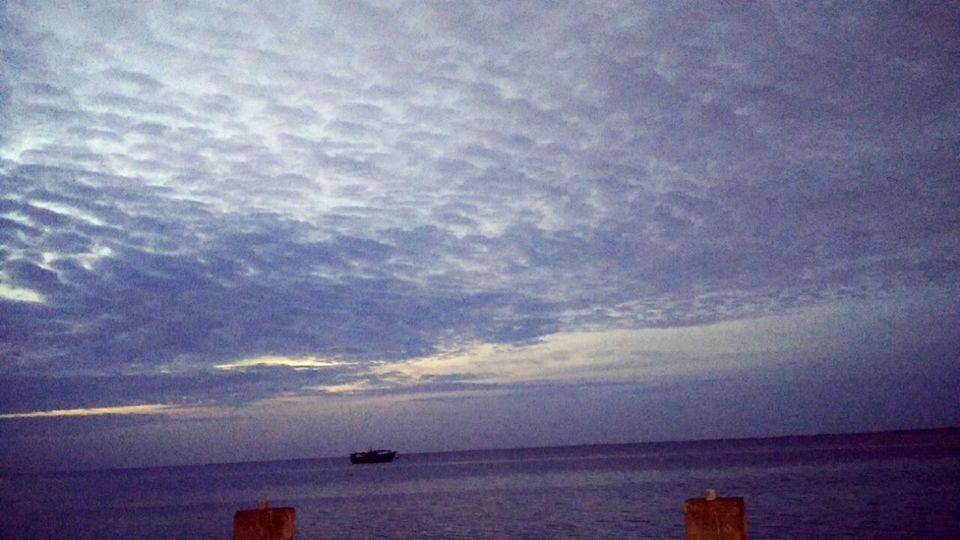 It was time for Dhanushkodi. I asked people about the bus, it starts right from Bay of Bengal , the #3 bus goes to Dhanushkodi. Bus arrived at 7 o clock and I boarded the bus. There were only few co passengers like may be 10. The bus started, the roads became quite spooky, my heart started pounding faster when the bus moved to secluded area leaving the town behind. I looked at my phone. No Network. Scary right! Yes, it was. When you know , you are all alone, no one can understand, going to secluded place, mobile also networking but one thing was beautiful, the path , the roads the scenic beauty. More it left the crazy town, more it was charming and spectacular. We reached Dhanushkodi bus stop. Beyond that point, there are separate Maxi cabs which take you to the beach and the ghost town. I joined a group and sat into a cab. I was just trying to calm myself, although I was really scared, I didn't let it show up on my face.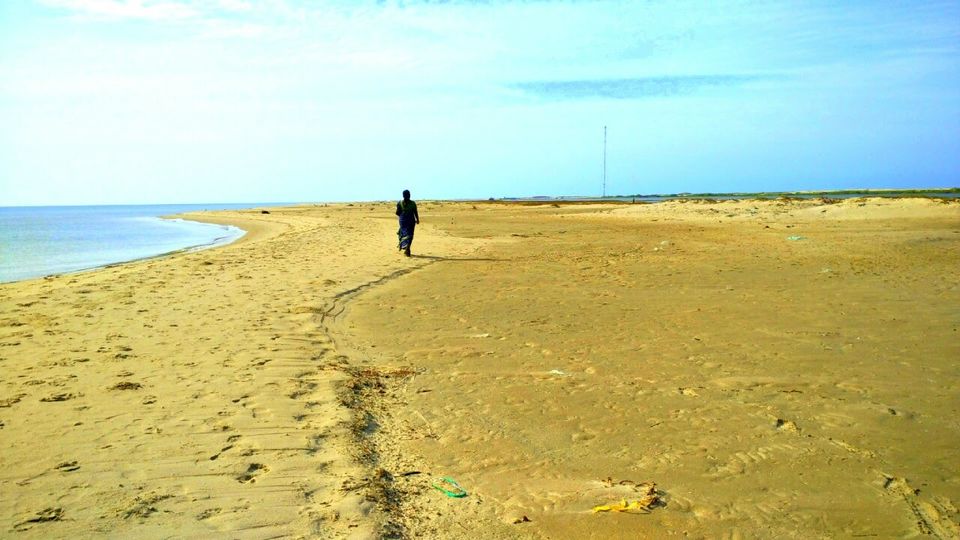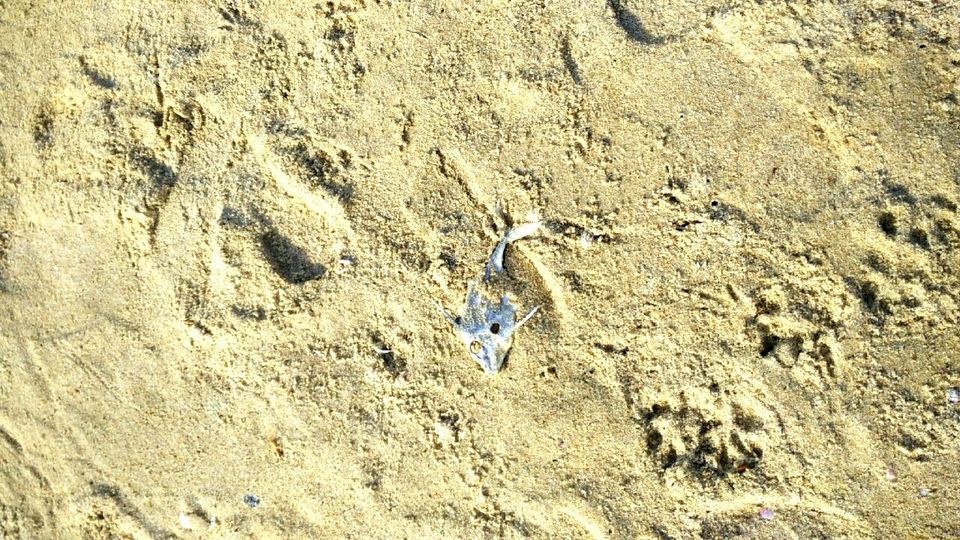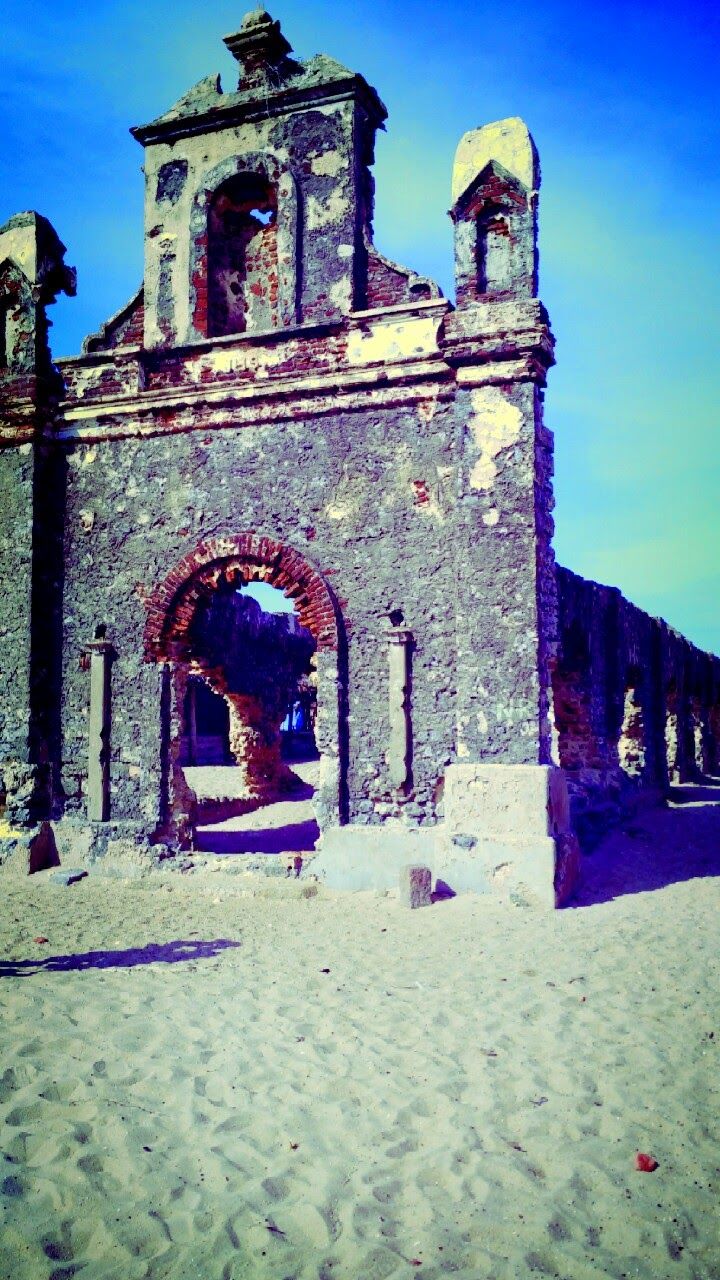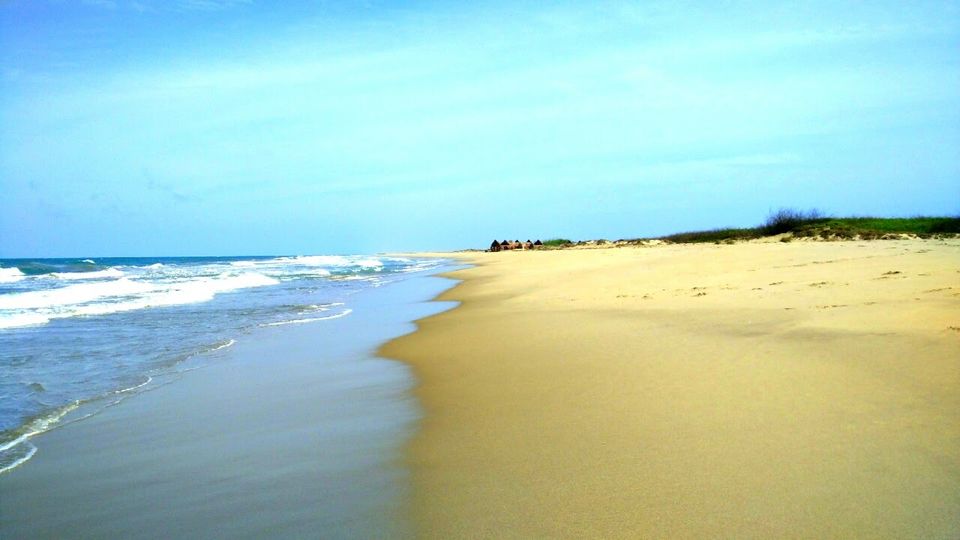 The cab stopped at the Dhanushokodi beach. Very peaceful, calm. As I walked on the beach, towards the ocean , smile on my face became broader. The winds were so soothing, full of moisture, when it touches, I felt I was never touched by something so pure. The water was clean, the sand was cleaner. I just walked on the beach, went little inside the water. There were no turbulence, only peaceful blue Bay of Bengal. Then my cab driver came and asked to come back. They charge Rs 150 per person and make sure you come back with them. Next we went to ghost town, where I saw floating stone( one of the stones used in Ramayana for the Ram-Setu Bridge). Yes, it was floating. Back in ancient times, when Ram rescued Sita, he was requested by Vibhisan to destroy the bridge. Ram took out his arrow(Dhanush) and destroyed the bridge (kodi meaning to destroy). That's how the place got its name as Dhanushkodi. Then went to see Indian Ocean. Wohoo...! violent as ever, green in colour totally opposite of Bay of Bengal. Beautiful. The picturesque was serene, the lullaby of ocean, I actually saw what I used to paint back in school days :).

The moment I sat in the bus for Dhanushkodi and it drove to the secluded area, I knew it's going to be either best day of my life or last day but I promised myself, I will live it to the fullest. It wasn't easy to come out of the pre-conceived notions of the language barrier, I did meet some weird who were potentially harmful to my free will of moving alone but nothing that I couldn't handle. I also met many people who went an extra mile to help me out, they didn't know who am I or what I can do for them. It was just a humanitarian relation which made me a little more human!