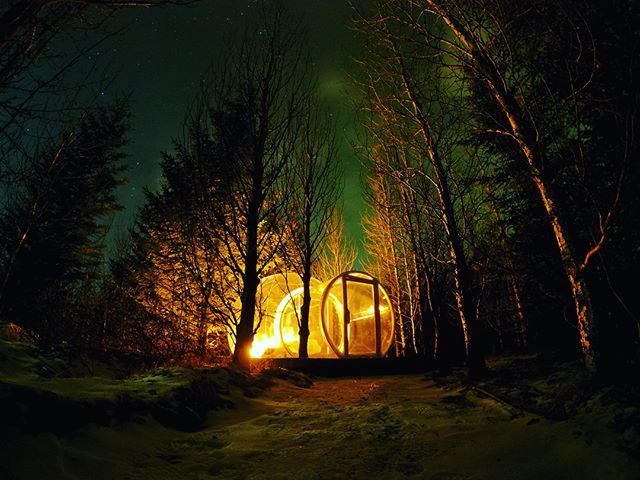 In my growing years, I would often visit the local planetarium to fulfill my fantasy of watching thousands of stars in a clear lit sky. Living in a city filled with lights and pollution, that was the closest I could come to watching so many of them at one go. Later as an avid traveller, watching the Northern lights quickly went up on my bucket list, and there is no better place to watch them, than in the beautiful country of Iceland.
This heaven on earth is aptly called so, for it will amaze you with its beauty and unmatched experiences. Adding to its list of wonders is a hotel which promises you unforgettable memories of getting the best of your stay here.
What is it?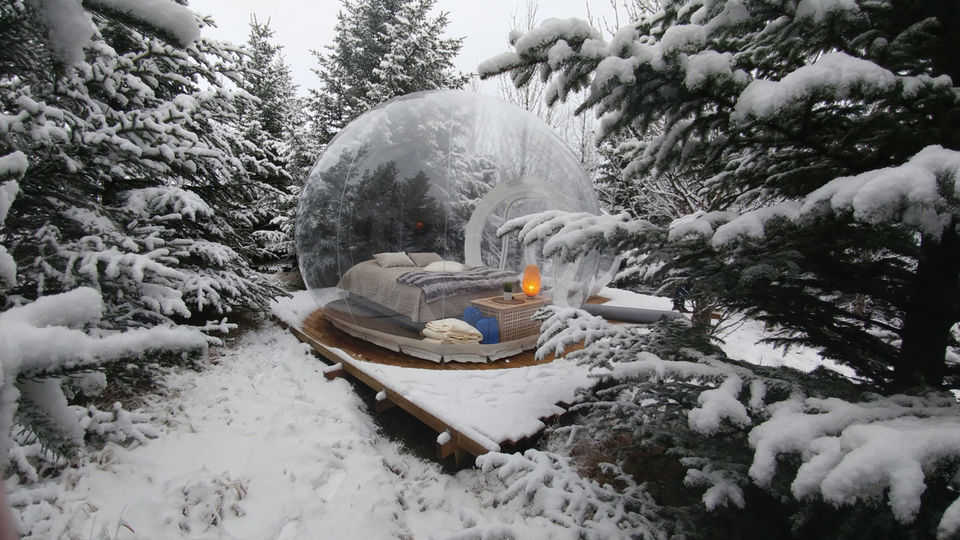 Located in southern island, in Skalholt, about 1.5 hours from Reykjavik is the Buubble Hotel or what is popularly known as the 5 Million Star Hotel. Its official website promises this to be a destination where your childhood dream of sleeping in nature becomes a reality. With 9 igloo shaped bubbles, it offers you the chance to catch a view of millions of stars from the comfort of your room. These bubbles are kept inflated with a noiseless inflation system which prevent humidity and are all climate controlled.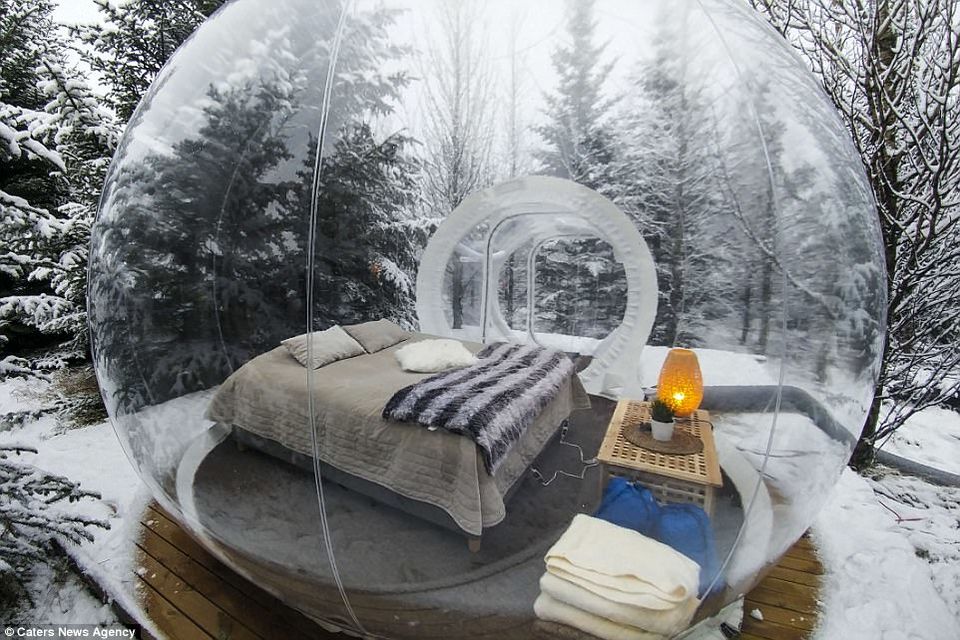 A big hit with travellers, this is a much sought-after property in both winters and summers. In winters, when the temperatures in Iceland make you freeze, waiting to catch a glimpse of the Northern lights outside in the cold for a longer duration can be a daunting task. This is where, the clear sphered bubbles at the property come to your rescue and offer a chance to catch these lights from the warm temperature controlled comfort of your room.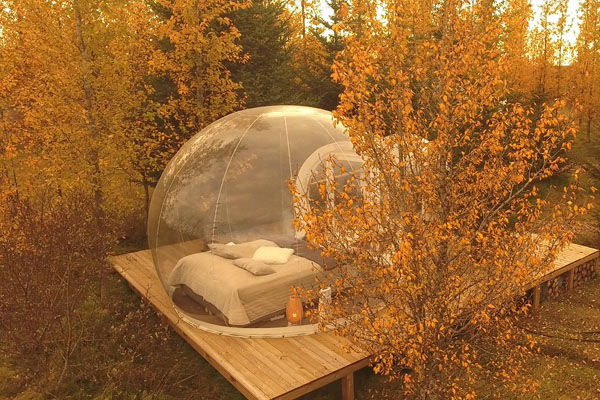 However, they are not just an option for stargazing in winters, in the warm Icelandic summer, you can catch the scenic views in the surrounding and wake up to the sounds of nature around you. With the increasing demand of their property, they are now working on getting in more bubbles for their visitors.
What can I expect from the property?
While this property is in the remote rural areas of Iceland, camping here wont exactly be roughing it out. Offering complete privacy of their guests, these bubbles are all located far away from each other. All the rooms though have access to a shared kitchen and bathrooms. The rooms itself are all similar in nature with enough space to fit in a bed for 2 and some extra space for a child if required, along with just enough space for a lamp and your suitcases. The property expects its guests to get their own toiletries including basics like towels and arranging for your own food, however there are enough and more restaurants nearby to take care of this. The hotel also doesn't provide any WiFi, however when you have travelled this far for such an experience , you don't want to be glued to your social media account either!
Things to do
The property has an in-house tour company which offers you a complete value for money tour with 4 packages, 2 each for summer and winter. These overnight tours are mainly classified as the Golden Circle Tour and the South Coast Tour. These are some of the popular locations that the tours cover.
Cost
Each of their tours are similarly priced at $509(approx. Rs.37000) which covers stay, pickup and drop from Reykjavik and a guided tour. While they guide you to nearby restaurants for breakfast and dinner, meal costs are also not included as part of the package. Individual pods are available at $285 (approx. Rs. 20,986) for just the bubble experience.
How to reach?
Well, that remains a mystery! The location of these bubbles is disclosed through GPS coordinates, only after you complete the booking and is kept a mystery until then. However, if you have booked any of their tours, then pickup and drop services from Reykjavik are a part of the package. For travelling from India to Reykjavik, there are regular flights flying from most major cities. Fares start at Rs. 44,000 from New Delhi via Finnair.
How do I book this?
The hotel allows bookings only through its official website. You can book your stay or tour here!
Have you visited any such unique destinations? Write about it on Tripoto!