A Solo Trip to Nachiketa tal Mukhem Renge Uttrakhand.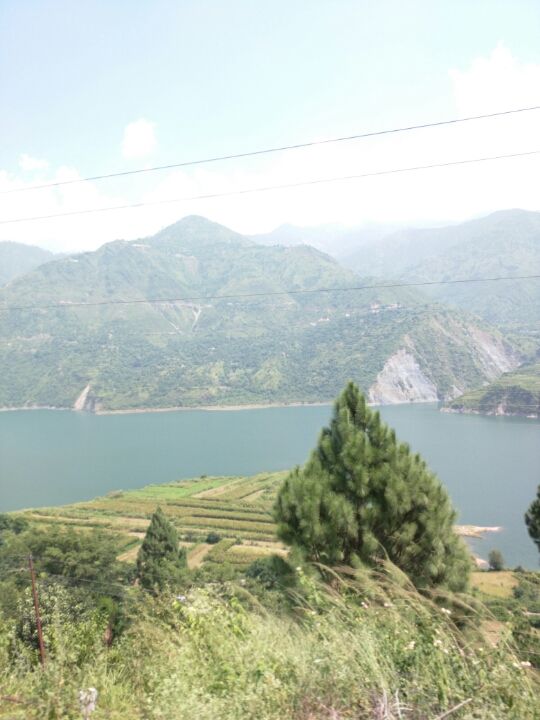 The
Uttarakhand
region is peppered with Taal or lakes and Bugyals. During my recent trip to this beautiful state that never fails to leave you mesmerized I trekked to Nachiketa Taal. Legend of this Taal is quite interesting and a compelling read/hear. Today I shall narrate the story of Nachiketa a ten year old kid who found the gateway to hell and the truth behind life after death.
Vjashrava(father of nachiketa), desiring a gift from the gods, started an offering to donate all his possessions. But Nachiketa noticed that he was donating only the cows that were old, barren, blind, or lame;[5] not such as might buy the worshiper a place in Heaven. Nachiketa wanting the best for his father's rite, asked: "I too am yours, to which god will you offer me?". After being pestered thus, Vjashrava answered in a fit of anger, "I give you to Death (Yama)".
So Nachiket went to Death's home, but the god was out, and he waited three days. When Yama returned, he was sorry to see that a Brahmin guest had been waiting so long. He told Nachiketa, "You have waited in my house for three days without hospitality, therefore ask three boons of me". Nachiket first asked for peace for his father and himself. Yama agreed. Next, Nachiketa wished to learn the sacred fire sacrifice, which also Yama elaborated. For his third boon, Nachiketa asked to learn the mystery of what comes after death.
Yama was reluctant on this question; he said that this had been a mystery even to the gods. He asked Nachiketa to ask for some other boon, and offered many material gains.
But Nachiketa replied that material things will last only till the morrow. He who has encountered Death personally, how can he desire wealth? No other boon would do. Yama was secretly pleased with this disciple, and elaborated on the nature of the true Self, which persists beyond death.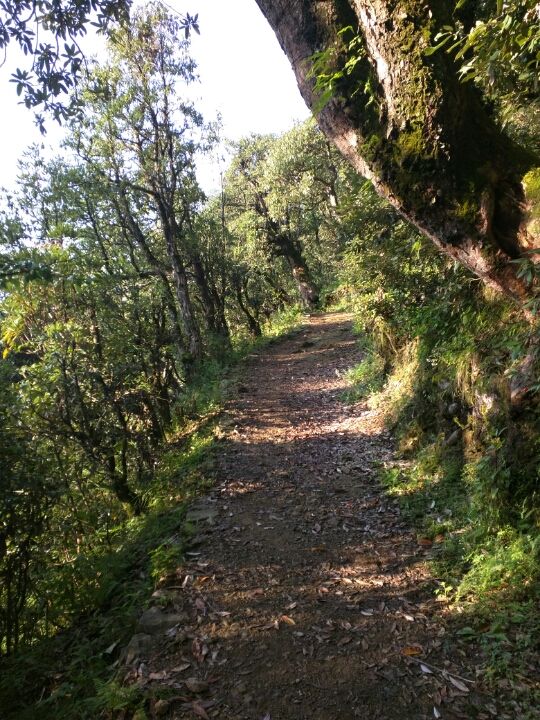 A one and half hour trek from Chaurangikhal this picturesque lake is situated in the Garhwal region. Chaurangkhal is around 30 km from Uttar Kashi and is best reached by taxi. It is told Rabindranath Tagore completed his work on Gitanjali beside this lake. A forest department check post gave me an entry ticket and I walked through the moss laden woods with oak, rhododendron trees. Dried leaves, flowers lay strewn on the trail. I was the only soul on the mountain making my way to the lake. Beautiful red rhododendron flowers were in bloom and ferns, stinging nettles grew all along the path. The cicadas were busy making noise with their tymbals in groups. The clouds started to gather as I saw the bugyals in the distant mountains. As I neared the carp filled lake the air got chilly. A lone hermit sat by brooding while I walked along the periphery of the lake and wondered on the antics of the ten year old called Nachiketa.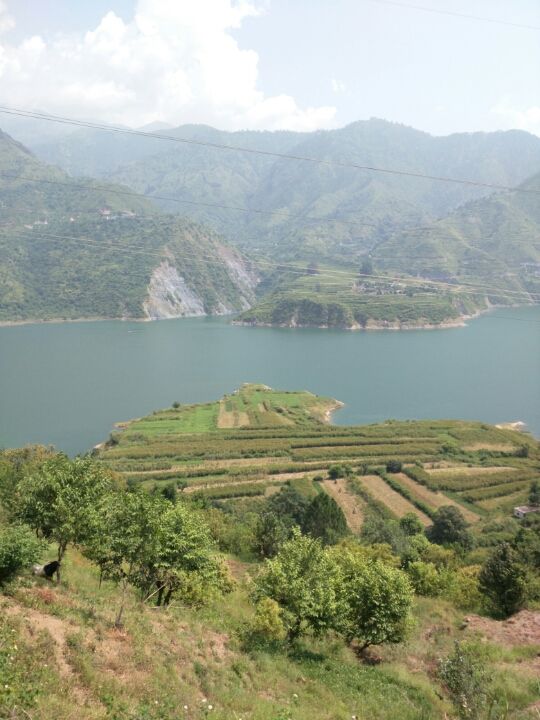 I started my journey from Delhi. I took bus at 9.30 from isbt to Rishikesh. I reached Rishikesh in morning at 5 a.m morning.
Then I walked to triveni ghat by using Google map because autowala asking too much money. People at triveni ghat bathing and praying and preparing for Krishna janmastami. I washed my feet, water was very cold so I didn't think of bathing and salute the god from there and move forward to ramjhula. Took a local auto and reached to
Tapovan
in 10 rupees start searching for a room then a local asked me are you looking for a room? I said yes then he showed her room that's a double bed room so I said I am the only one what is your offer he said 300 rupees and I agreed. I kept my bag into the room locked the room and go to the beach and sat there quietly for an hour then came back had some brunch walked to my room and rest for 2 hour.
When I woke up its 12 p.m I took bath and search for the places to roam around. Then I saw on wikitravel about this place and I made my mind that I would definitely go to this place. Next day I took bus from rishikesh bus station to
Chamba
and from chamba to
Uttarkashi
. I didn't get the direct bus because I was 2 min late. I reached uttarkashi at 2 p.m then I took a bus from uttarkashi to chaurangikhal. People in uttarkashi wore jackets and sweaters I was shocked.
I asked to locals about Nachiketa taal they said its not good to go at evening so I decided to go in morning and evening I went to bugyal. The scenery at bugyal was amazing. I pull out my nexus and start clicking picks.
Then it's becoming dark so I decided to go to the village I was trying to be smart and start taking shortcuts and after some time I was lost in the forest my heart start beating fast my hands becoming slippery and forehead was full of little drop of sweats. Then I saw a footpath and I started to follow that path and I heard voice of some locals so I follow the voice and I saw two women carrying bunch of woods they asked where are you going? I told them chaurangikhal then they said you aren't at right path go back you will reach your location in five minutes then I take a deep breath and go back.
I came back to my guest house sat with locals talk to them they were very honest had dinner with them and early morning I started trekking to Nachiketa taal.
Footpath was covered with fallen leaves it was mesmerising. After trekking 3 km I was at Nachiketa taal met to maharaj ji he offers me tea then I take a round of Nachiketa taal lift my hand to respect them and offer my faith in them.
Bugyal very beautiful Sky above clear and transparent as air view from the bugyal is awesome...