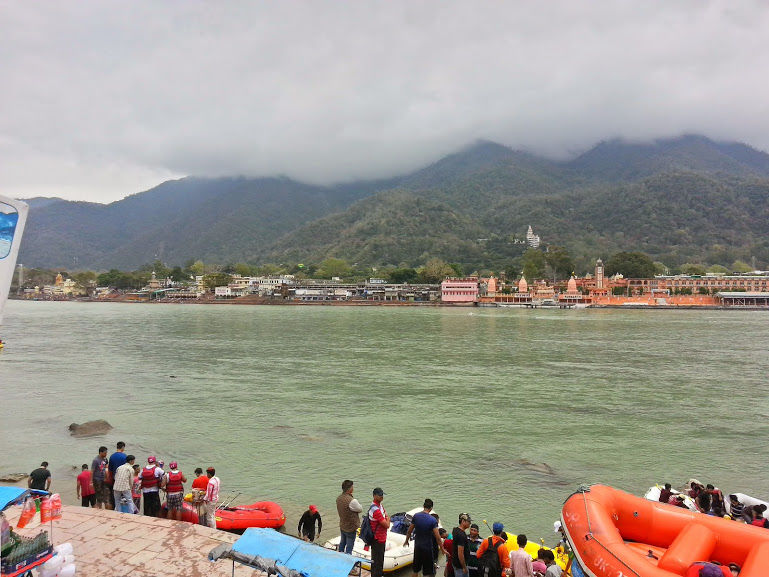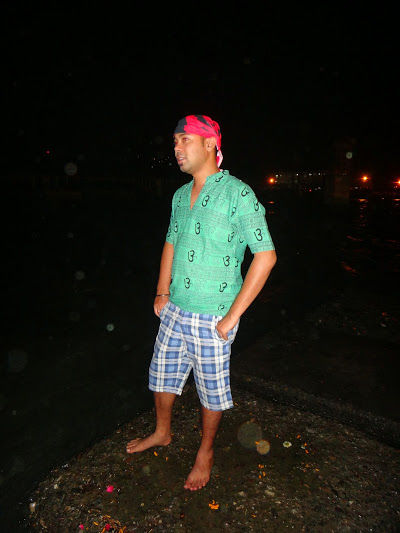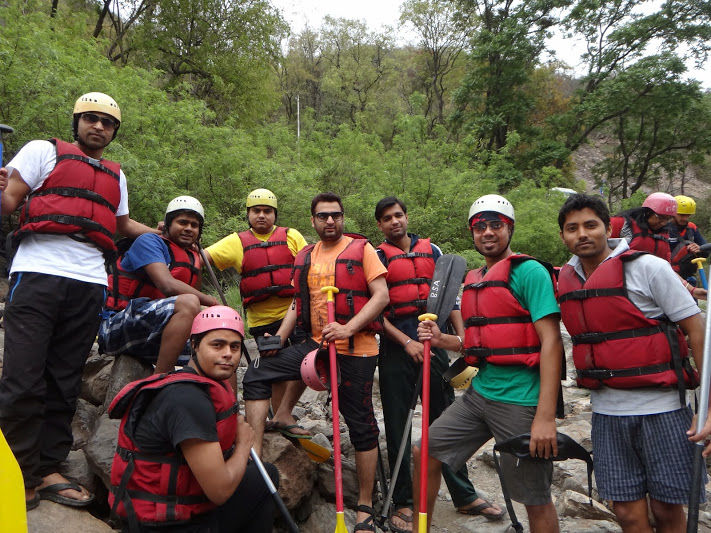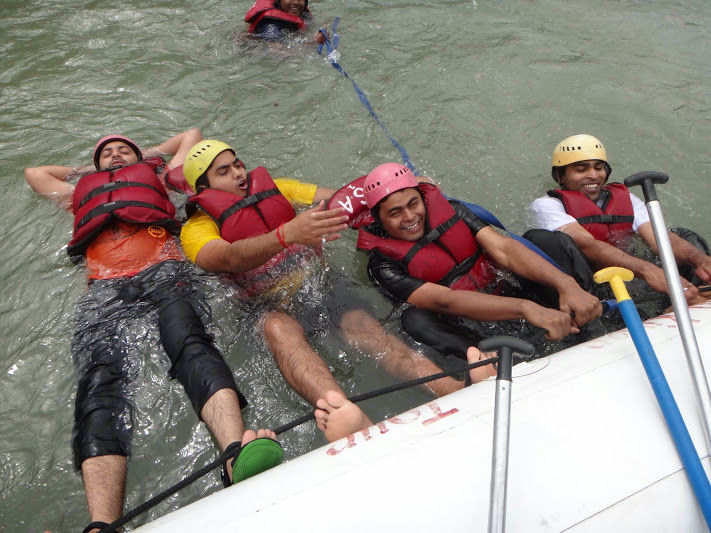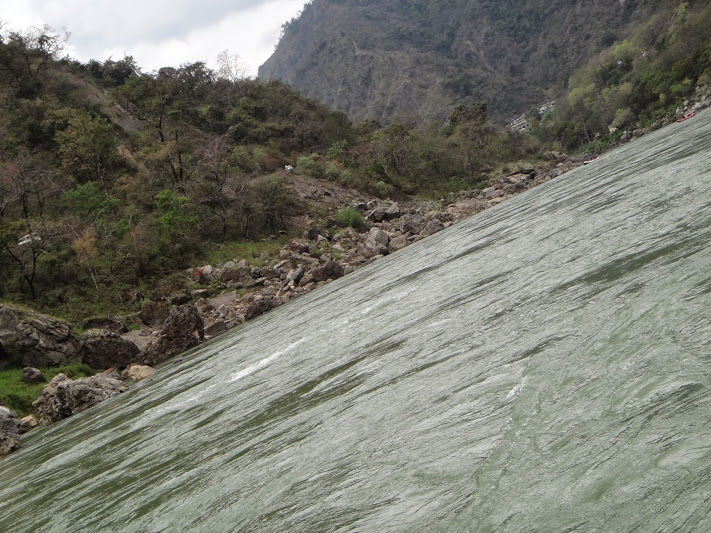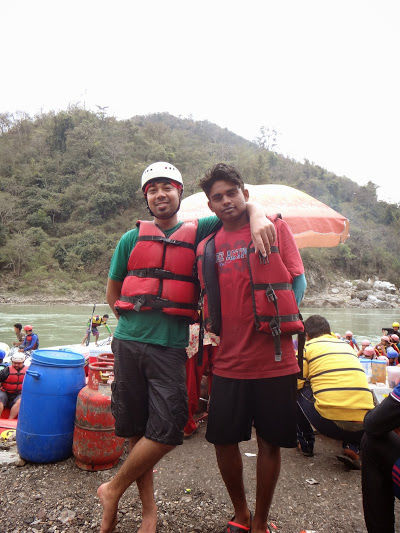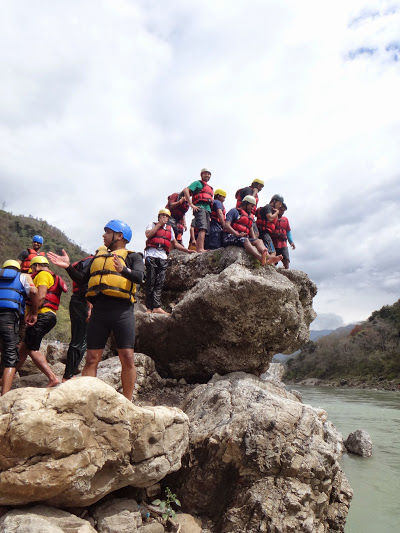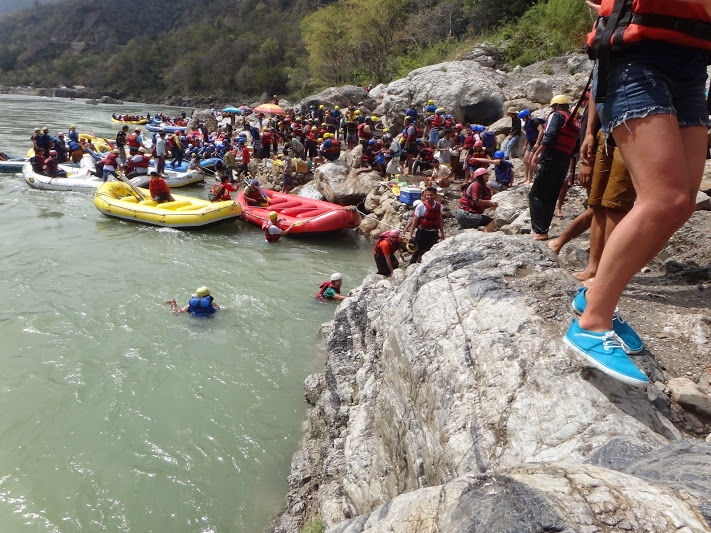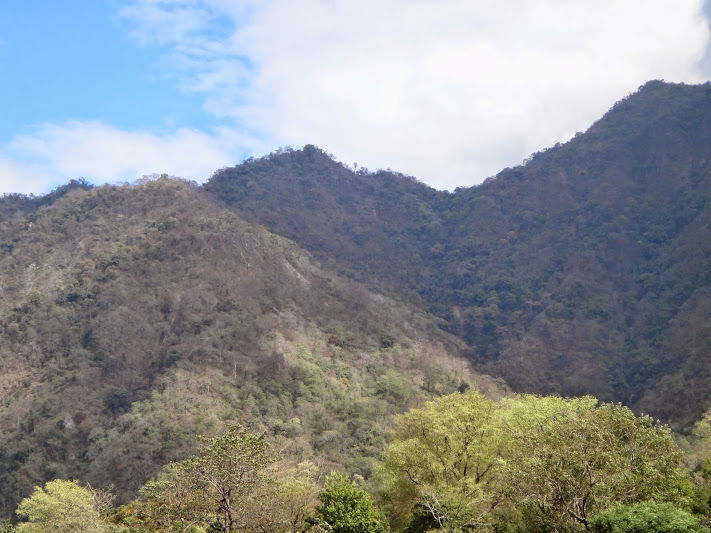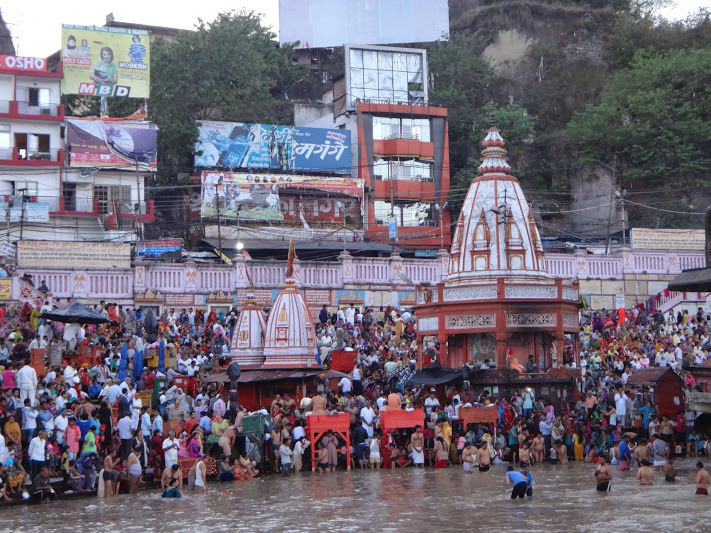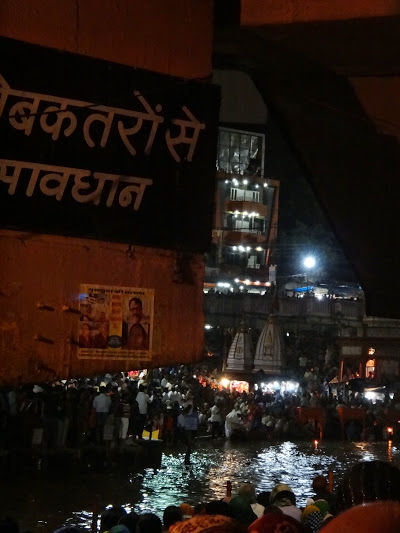 Rishikesh | Life is either a daring adventure or nothing. When you come Rishikesh let go and go with the flow of the Ganges!
The Journey-
Hyderabad - Delhi - Haridwar - Rishikesh
My trip was justifying the quote "Work Hard and Party Harder".I was working very long hours for couple of months and my mind was demanding an adventure trip.So I have planned to go to Pokhara ,Nepal but unfortunately it did not work well but my ticket to Delhi was already booked and i was not in mood to compromise.Finally packed the bag for Rishikesh and some friends joined me in Delhi. Well Well..... Only the destination changed not the fun!!!!! I am really exited to share my experience to encourage you my friends.
The Good Friday -3rd day of April,2015-Started from Delhi:It is always amazing if you do something out of your plan and hit some spot which is not in your diary.I have decided to take a break at Haridwar and wanted to witness the mesmerizing Ganga aarti @ HAr ki Pauri. Haridwar is one of the famous sacred place in India.The real pain is ,Haridwar is a place where Ganga comes from hills to earth for the first time and People start polluting Ganga right from here.People ,plzzzz dont do that !!!!!!! However the place is really amazing and full of Devotion and beliefs.
4th day of April,2015-Started from Haridwar:I was on the way to experience the thrilling adventures at Rishikesh. Because of traffic on the way ,i have missed my Bungee Jumping and Flying fox slot,but guys i must tell you the rafting in Rishikesh is sensational.Rafts comes like anything and that is the real fun.I have never seen Ganga so clean ,WOW!! Never wanted to come out of Ganga. Thoroughly loved it . one of my friend was afraid to go for rafting and our guide convinced him by saying:
" ISME KOI KHATRA NAHI HAI YAAR EXCEPT JAAN JANE KE" .... LOL
While rafting ,guide will give you a halt and that is the time you are really tired and only wish to reach at shore and a beer would be great . But ..wait ..that halt ,it has something special.So here you can experience the Cliff Jumping and delicious MAGGI-woh bhi 2 min se kam time me . You can jump from the cliff into the Ganga with life jacket.If you have never jumped into the water yet then i must tell you that you will feel the witlessness--ha ha ;-). After few rounds of jump you can enjoy the superb Maggi-there is no special ingredients in that but i bet you have never tasted such taste :-D.
Adventure Activities:
Rafting - Starts with 18 KM -350/- per head. Don't pay more than that.That is the highest.
Bungee Jumping - 83 mt. jump ,really thrilling. Have you got the guts!!!
Flying Fox- 160 KMPH speed experience. Now a days very less popular.
Rope Sliding: Wow! this is fab.. Sliding down the rope over the Ganga .
Camping : This is the day end activity and when you are tired. Get the camp booked for a night and have a relax.If you don't mind beer then this is the better place to have a couple of bottle.You can play beach volly and do other activities as well. But be careful as these camps are very near to the Ganga. Play safe ;-)
Best company to book the trip : Jumping Heights(JH) -They have brilliant trained partner and well organized . Though you can book from other vendor but if satisfaction is main concern then i would recommend JH.


Frequent searches leading to this page:-
rishikesh adventure tour packages, rishikesh adventure tour packages from mumbai, rishikesh adventure bungee jumping, rishikesh camping package, adventure sports package