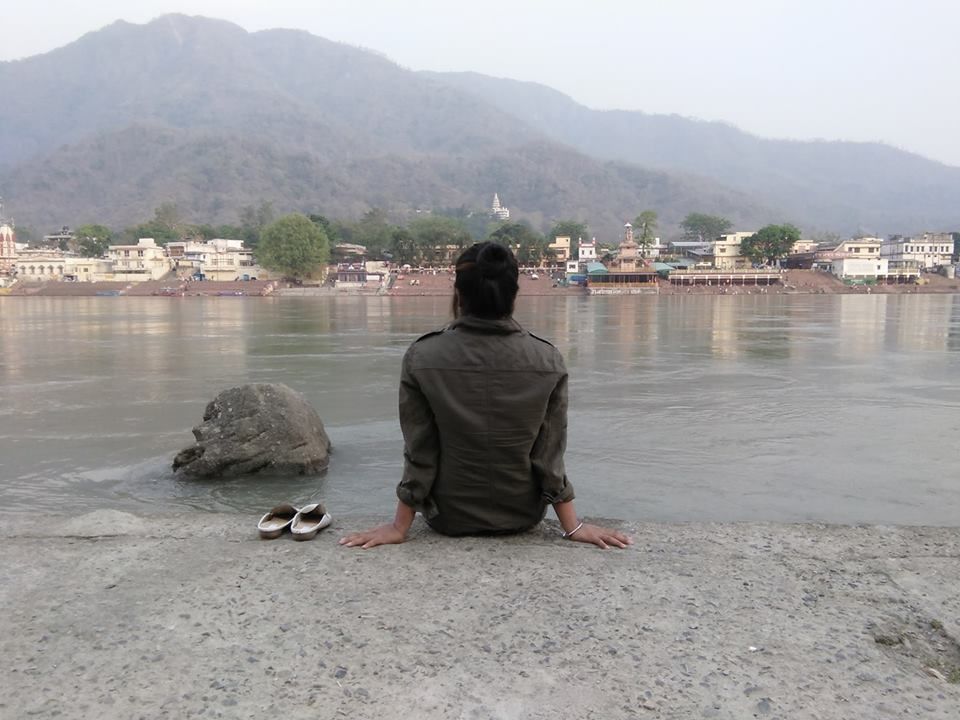 Nurturing on the lap of Ganga River, Rishikesh is a place which is an appropriate destination for your short escape from the hustle – bustle of the urban life. It is located on the banks of Ganga River, which is easily accessible from Delhi.
Rishikesh was always in my bucket list & as I am a solo traveler, most of the time, my plans are always sudden. I planned a short travel vacation for myself to Rishikesh from Delhi. I took a normal bus from ISBT Kashmere gate & started again alone to Rishikesh with hot weather & few religious passengers. On the way, I could witness Haridwar too & from far, I saw people having bath in Ganga River. It's sad that we have so-called religious people who are continuously harming our natural resources in the name of religion.
Roaming around the small town – Rishikesh
I somehow reached Rishikesh after fighting with the scorching heat of April month. The very 1st destination, I planned to visit was Laxman Jhula. I planned to experience the Ganga Arti at Laxman Jhula which was at the walking distance from my hotel. Around 6.30 PM. They did all the arrangements of Ganga Arti, Played some religious song in their cell phones; connected it with the speakers & 5 young priests started the Arti. Undoubtedly, it looked mesmerizing as there was a positive energy among people. There is a market area to explore some local printed cloths if you want to spend some more time as you can find few really good materials with great print work. After experiencing the enchanting Arti & vivid market places, I planned to go to back to my hotel. Before going to the hotel, I did the bookings for Rafting.
As we all know, Rishikesh is worldwide famous for its Meditation hence you will find numerous foreigners here learning Meditation & living a life of a yogi. Apart from Meditation, What makes Rishikesh is a good travel location is its adventurous activities. From India's highest point for Bungee jumping to River rafting, from trekking to camping, Rishikesh offers you a variety of activities to enjoy with your friends & family.
River Rafting, Bungee Jumping & lot more in Rishikesh
Next morning, I started my day with River Rafting at Shivpuri. Once you reach the starting point, Rafting instructor will give few guidelines which you need to follow during rafting. It does not demand you to be a swimmer but yes, you can not be lazy! As you need to put efforts with your other team members during rafting. As always, I was the only girl in my group hence they made me sit behind. When I saw one of our team members who could not control himself from falling while crossing rapids, I told myself that "you're saved"! Do not worry even if you fall, you're floating in the water.
The whole 2 & half hours rafting was an extreme fun & tiring as well. As there are 11 rapids in Shivpuri 18 KMs rafting. In between, instructor asked me to take a dip in Ganga River. Initially, I was little bit hesitated as I am a non-swimmer. However you can take a dip in the water by holding a safety thick thread & enjoy your floating time in the water.
After the River Rafting session, I inquired about other places too to explore in the beautiful town called Rishikesh. There are other places like Nira waterfall for which you can trek or take a vehicle. If you want to save yourself from the summer heat then you can plan for Nira waterfall. Now the Beatles Ashram, Let me inform you prior only, if you will ask locals about Beatles Ashram, they would not be able to answer your question. As for locals, the name is Maharishi Mahesh Yogi's Ashram. It's a wonderful place to appreciate the art & culture in Ashram. It's a wonderful place to appreciate the art & culture in Rishikesh. I could not manage to go there however it looks artistic in the pictures. You can have thrilling experience of bungee jumping which is considered to be the India's highest bungee jumping point. Capture your life – time joy in the lenses where you're screaming, falling & living your dream at the same time!
A beautiful paradise – Rishikesh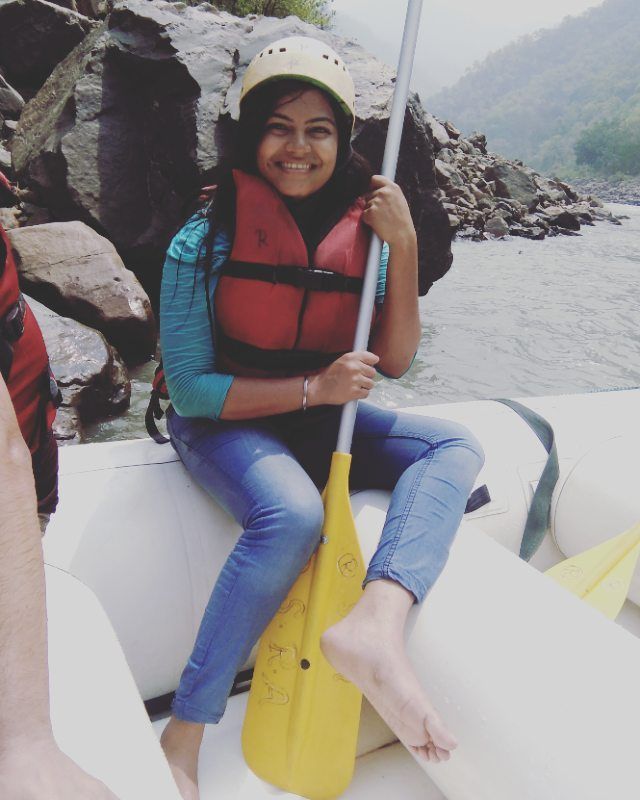 So that's how you can plan your short escape to the serene land of Uttarakhand – Rishikesh. I would suggest avoiding the location in late April till May month. You can visit the place in winter months to enjoy the euphoria of this place. Rishikesh is simple yet elegant where you can enjoy the various terrific travel experiences. Rishikesh – The Nature's Bundle of Joy
Follow me on https://www.facebook.com/womaniyaonroadtrips/?ref=aymt_homepage_panel
https://www.facebook.com/preeti2791