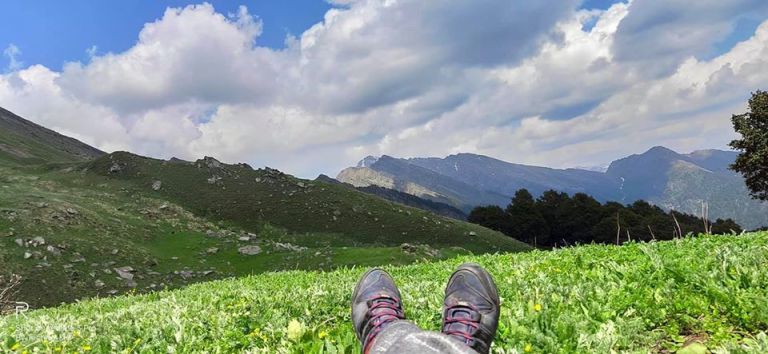 This is one of the most amazing short treks in the Himachal Himalayas. Moral Danda is the end point of Baspa range which can be seen from Sungri on State Highway 1(Rohru-Rampur). Moral Danda can be accessed from all sides. Most approachable side is Sungri-Dalgaon side.
This 4 day trek is most famous for the caves you get to explore on the way to the Peak. And it is untouched and unexplored till now. Only a few natives of Pabbar Valley have made it to the Peak.
The trek a dense frorest and open meadows and when you eventually reach the 14000 feet top you get an amazing 360 degrees view of the snow clad mountain summits contrasting with the dense green forests below. There are various routes to climb this mountain, but the most beautiful and approachable is from Sungri. Sungri is a small village situated at a top which connects the Rampur to Rohru.