Looking for a place to shake a leg in the Italian capital? This list has got you covered. While Rome doesn't exactly scream party the way it does history, there is still a bustling nightlife going on here. Catering to the locals and tourists alike, here are some of the coolest places in Rome to unleash the party animal in you.
Anima
Anima is easily one of the best places to party in Rome. There is no cover charge and no waiting in long queues unlike in other big nightclubs. The ambience looks glamorous with the walls, railings, and tables painted in gold and adorned with golden murals and chandeliers. The first floor acts as a seating area with comfortable couches and day beds laid out for the young lads and lasses to mingle. The cellar below is where the action is, with the DJ playing an international mix for the youngsters to gyrate. It gets specially packed after midnight when most clubs begin to shut down. With a 4 am closing, you have enough time to strut your stuff on the dance floor.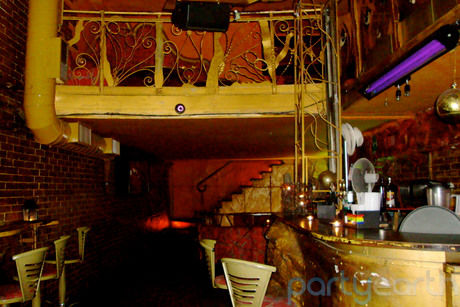 Mood
If you are looking for really loud music, a young crowd and all you care about is dancing and enjoying the tunes, Mood is the place to go. The décor is basic with glass chandeliers, strobe lights, white walls and a few tables and sofas to provide respite from the heady action. The music played here is mostly hip-hop and R&B, but varies depending on the day you go. The entrance fee is 10€ . It is near the square of Campo Dei Fiori, so you can start the night with some drinks here and move to Mood to just dance the night away.
The Nag's head
The Nag' head is a Scottish bar converted into a disco most popular for its drinking games and wild themed parties. It's popular year round and one of the few places which is open from June to August. A statue of a knight in shining armor welcomes you at the door. The décor here gives you a Scottish feel with its use of oak wood, checkered fabric and mirrors. A large flat screen TV is tuned to international sports. There are live music performances on some nights which include a mix of both originals and covers. On other nights, you groove to commercial dance music. The themes include toga nights and 70's flower power parties.
Circolo Degli Artisti
Travel back in time amidst the roman walls, private gazebos and the lush gardens of Circolo Degli Artisti. It's a unique club which transforms into an outdoor party place in summers. They even have a swimming pool to relax by in case you are tired of all the crazy partying. If you are in mood for some outdoor games post the endless drinking sessions, they have a basketball court as well. All of this for a cover charge of 3 to 6 €. The music here is a mix of Indie, Electro, Rock, Pop and Techno e Black. There are live performances by bands from all around Europe. Ample open space, eclectic music and a friendly atmosphere attracts the local artsy crowd here and makes for a great place to socialize and party.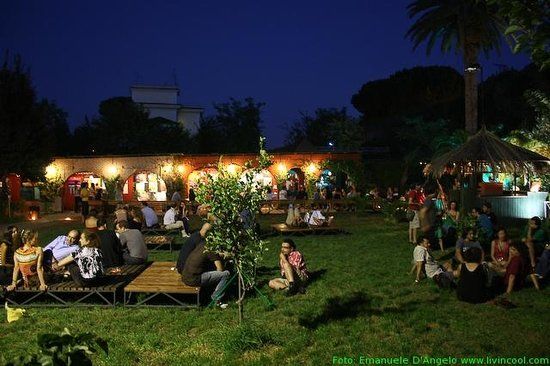 Micca Club
A once massive underground wine cellar converted into a plush, burlesque and swing dancing venue, Micca club has cemented its place as one of the coolest places to party. It is a spacious bar with many rooms having high vaulted ceilings, arches and giant columns. The rooms are accessed by an impressive looking spiral stairway. A reserved seating area comes with TV screens showing live burlesque shows. The music here is a mix of Classics, Jazz, Swing, Big band and Blues. Needless to say, it attracts a young, sophisticated and well-heeled crowd. There is usually a waiting period to get in and a cover charge of 10 – 20€ , but with its unique atmosphere, lively music, burlesque shows and swing dancers setting the floor ablaze, nobody seems to mind.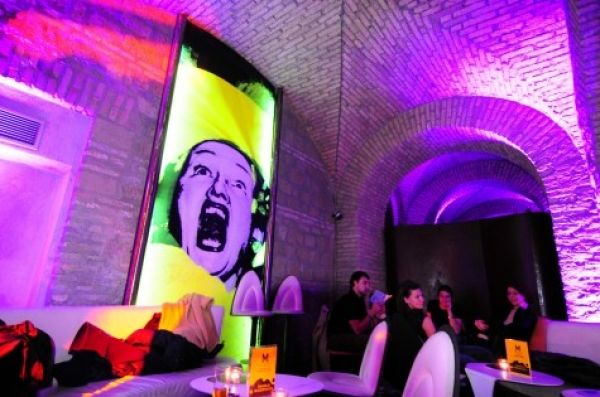 Akab Club
Akab is one of the oldest clubs in Rome and it still consistently manages to attract a young and stylish crowd. It has a steep cover charge of 20€ which includes a drink as well. The bar is long and spacious enough to accommodate over a thousand revelers at a time. It even has a VIP section for those who need some exclusivity. The music here varies as per the day – Hip - Hop and R&B on Thursdays, Indie and Electro on Friday and Commercial on Saturdays. They also have live music featuring local bands and DJ's to well- known bands and various theme nights. Akab is the go to club in Testaccio for partying with an outgoing and fashionable crowd.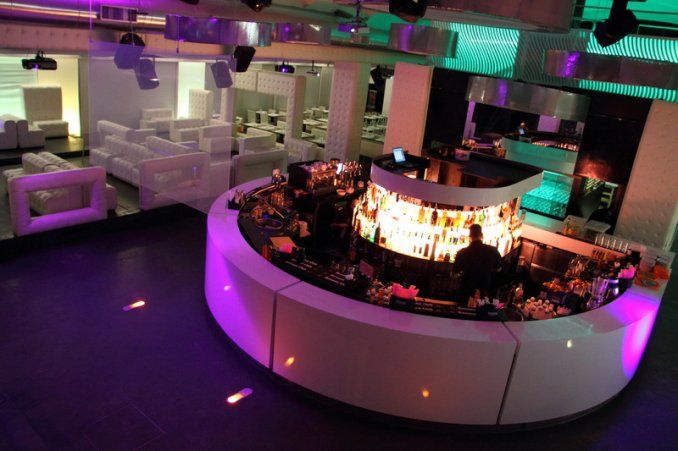 Gilda
Ever dreamed of dancing all night long with celebrities? Look no further than Gilda, one of the most premier clubs in Rome, frequently visited by jet – setters, actors, football players and aspiring socialites. Ensure that you make a reservation or at least call them before you reach the venue or be prepared to wait it out. They have a huge dance floor illuminated by artistic chandeliers, revolving lights and disco balls. There are couches around the dance floor for a cozy conversation. A stairway leads you to a higher level from where one can survey the action below. A DJ plays music from the balcony on top. The music is a mixture of mainstream pop, hip-hop, R&B and house music depending on the day. This club attracts the young, vibrant and the well –heeled. The cover charge is 20€ which includes one drink. There are student discounts before 1 a.m.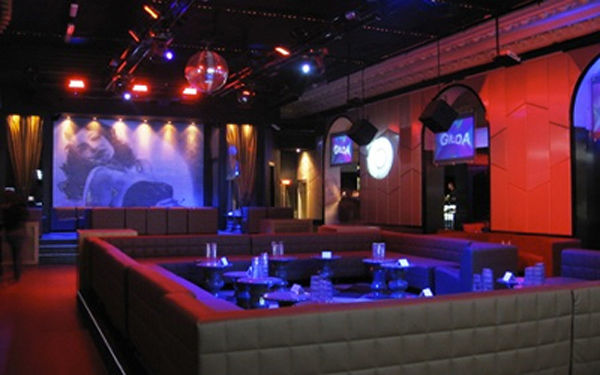 Image Credits : Google