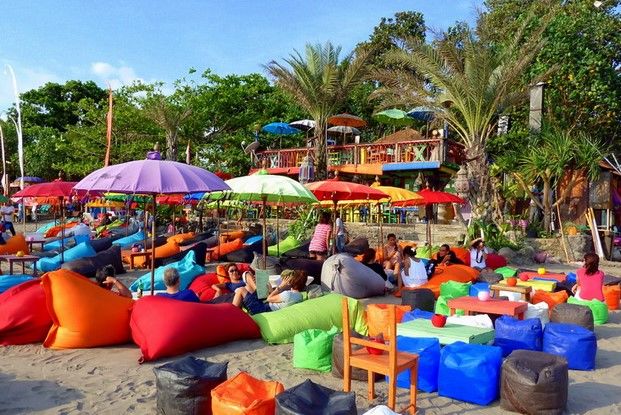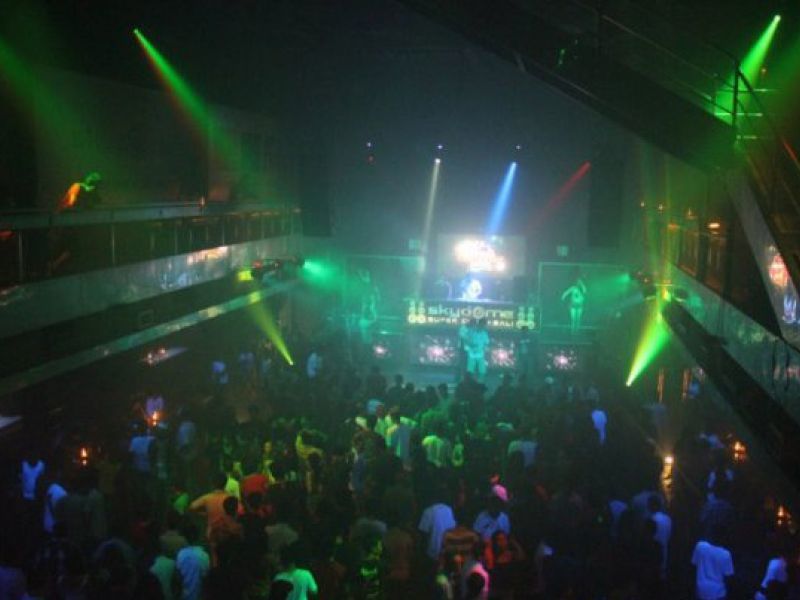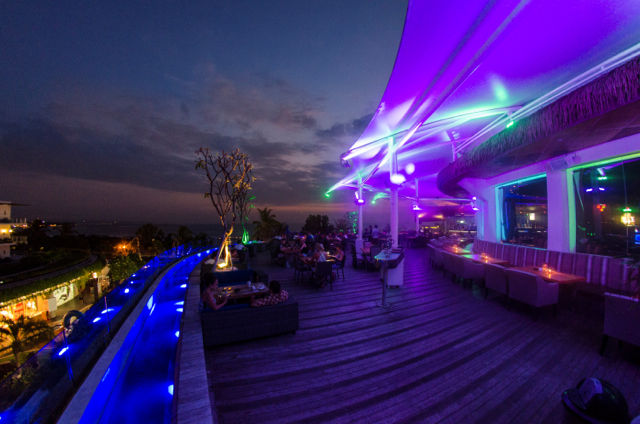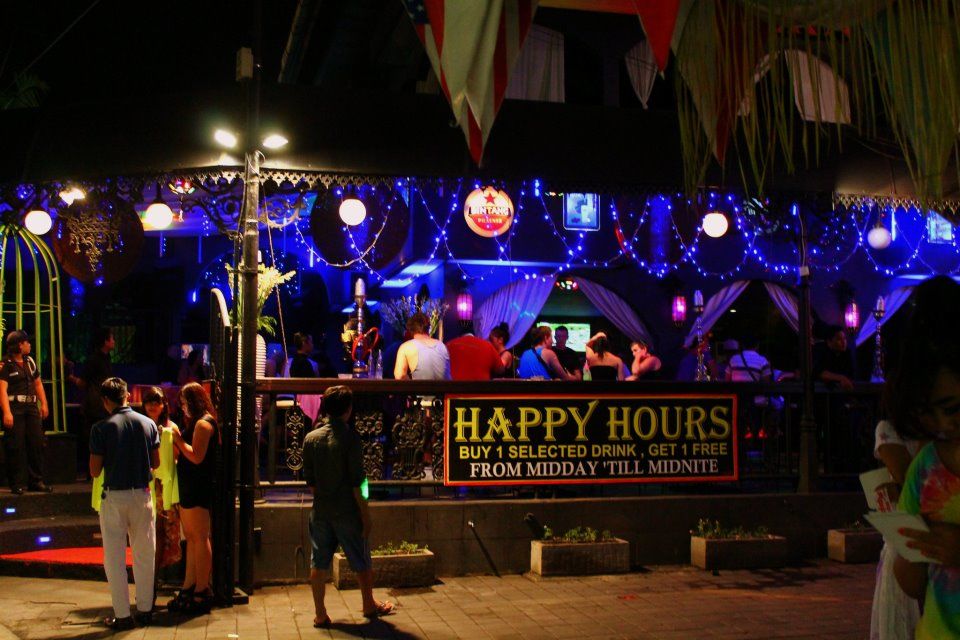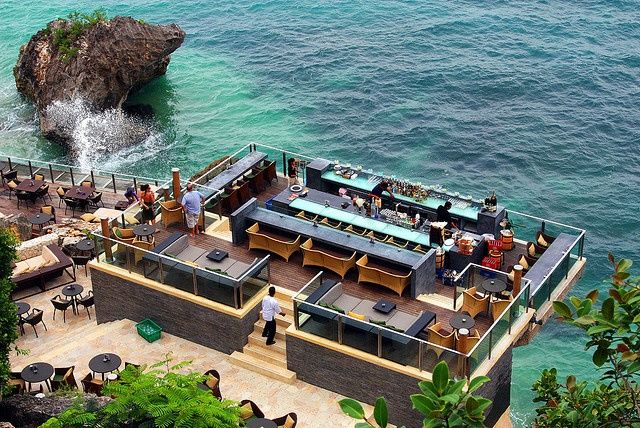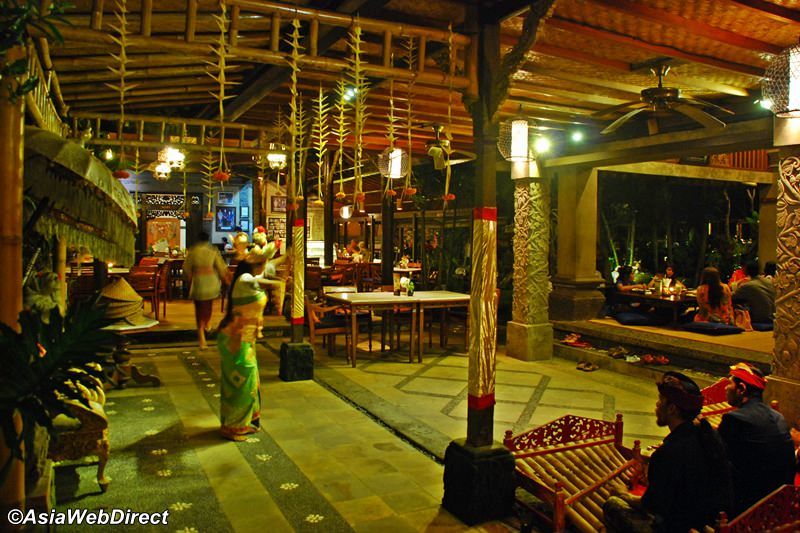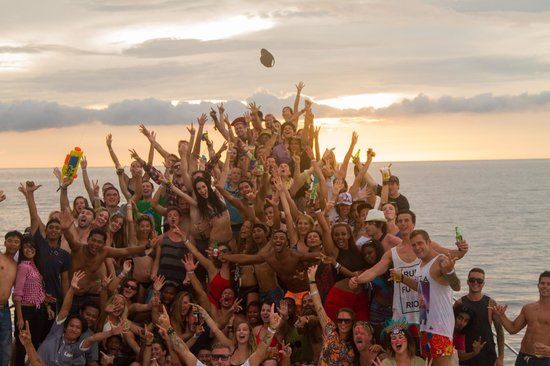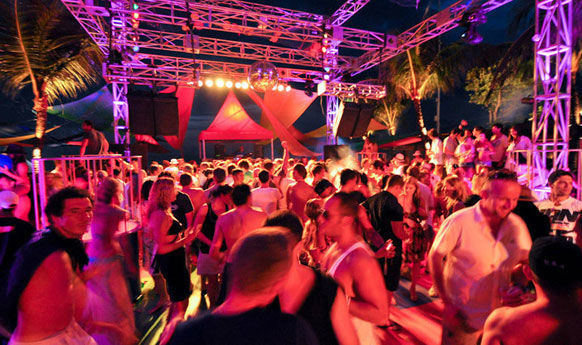 Seminyak has upscale hotels and resorts but the party scene here is nice on the beach shacks. Go for sunset and hang around till late on the beach shacks with some Bintangs and good music.
Kuta got developed as a backpacker's paradise but now attracts all kinds of tourists. Head to hypnotized on the beach walk mall for some good house music and free flow of beer. Sky Garden has a lot of hype but I personally did not like the place much because its expensive and dingy. A great hangout was the Reggae bar besides Sky Garden, where you have live music till midnight and the DJ plays after that. Bounty and Paddy's club besides that is another great place for a beer and to shake your leg a little bit.
The Irish pub here is a good place to meet some new people but the prime party spot here is the Rock Bar, its a must visit even if its very expensive, atleast one drink here is worth it.
Ubud is very culture driven and does not have that many bars or pubs. Happy Mango tree is a great hostel and the bar here is nice, otherwise the only party place here is the CP lounge, which is open till 3 am. The place is huge and has live band till midnight and then the DJ plays popular house and hip hop numbers.
This is one of the quietest spot you will find in Bali. The bars are all located near centre of the town and they only have live bands. No clubs and place shuts down by 11pm.
Gili air is quieter than Gili T. Both the islands are known for snorkelling and diving. In Gili Air the party happens in lucky beach bar. Gili T has a lot of options but the best part is that one bar holds the party on one day so the crowd is not distributed. The Irish pub is quite nice. Also try and do the boat party.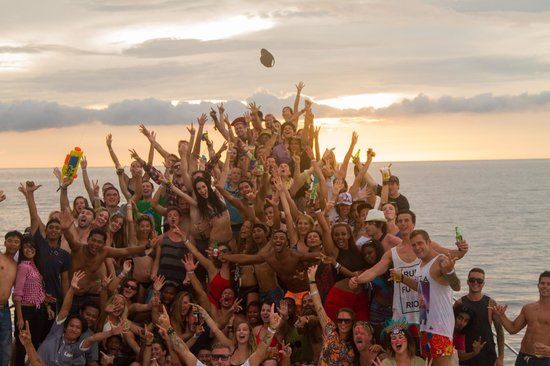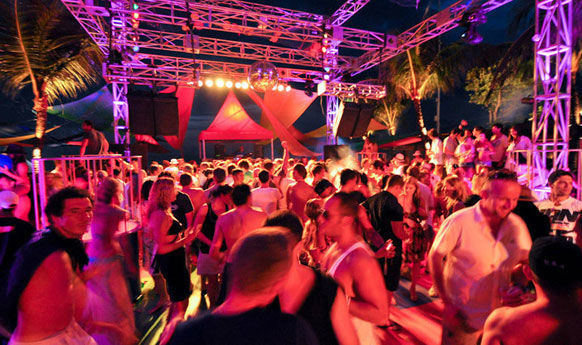 North and east Bali are more into live bands rather than clubs. The south eastern islands have a few party places. Gili Islands have great beach parties.
Some tips
Exchange your currency at Legian Street, everywhere else in the Island will be lower rate
Carry water bottle and fill it when you find water dispenser, you will save tons of money
Eat at Warungs, same food in a restaurant will be double the price
Take your own medicines and bandaids and first aid kit, doctors are extremely expensive
There is no public transport and taxis are expensive, so either use a bike or take shuttle buses
The reason I am not covering the temples and rice terraces of Ubud; the lakes of Kintamani and Bedugul; the white sand beaches of south eastern Islands and Gili Islands, the surfing heaven of South Bali is because all these places are beautiful. What makes Bali one of the top holiday destinations is the perfect mix of fun, culture and relaxation. I am trying to cover the best places for party and fun in this island.
South Bali is the party capital of the island, dotted with clubs, reggae bars, discotheques and more. Central Bali is very culture drives and just a few bars and clubs, although in some places parties do go on till 3am.