I visited San Francisco again this year for a conference called Casual Connect. It was a 10 day trip that began with a flight from Pune to Delhi and from there to Hong Kong. The thing that struck me as the flight was landing into Hong Kong airport was, how beautiful it was because the landing strip is right beside water. The airport itself seems surrounded by mountains from one side.
Honk Kong Airport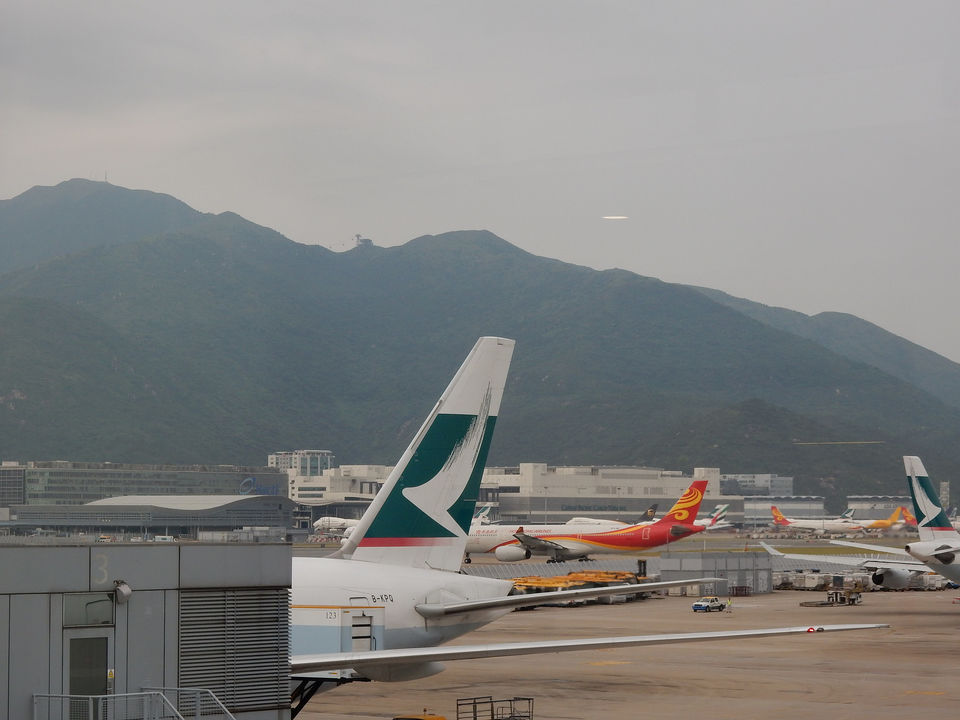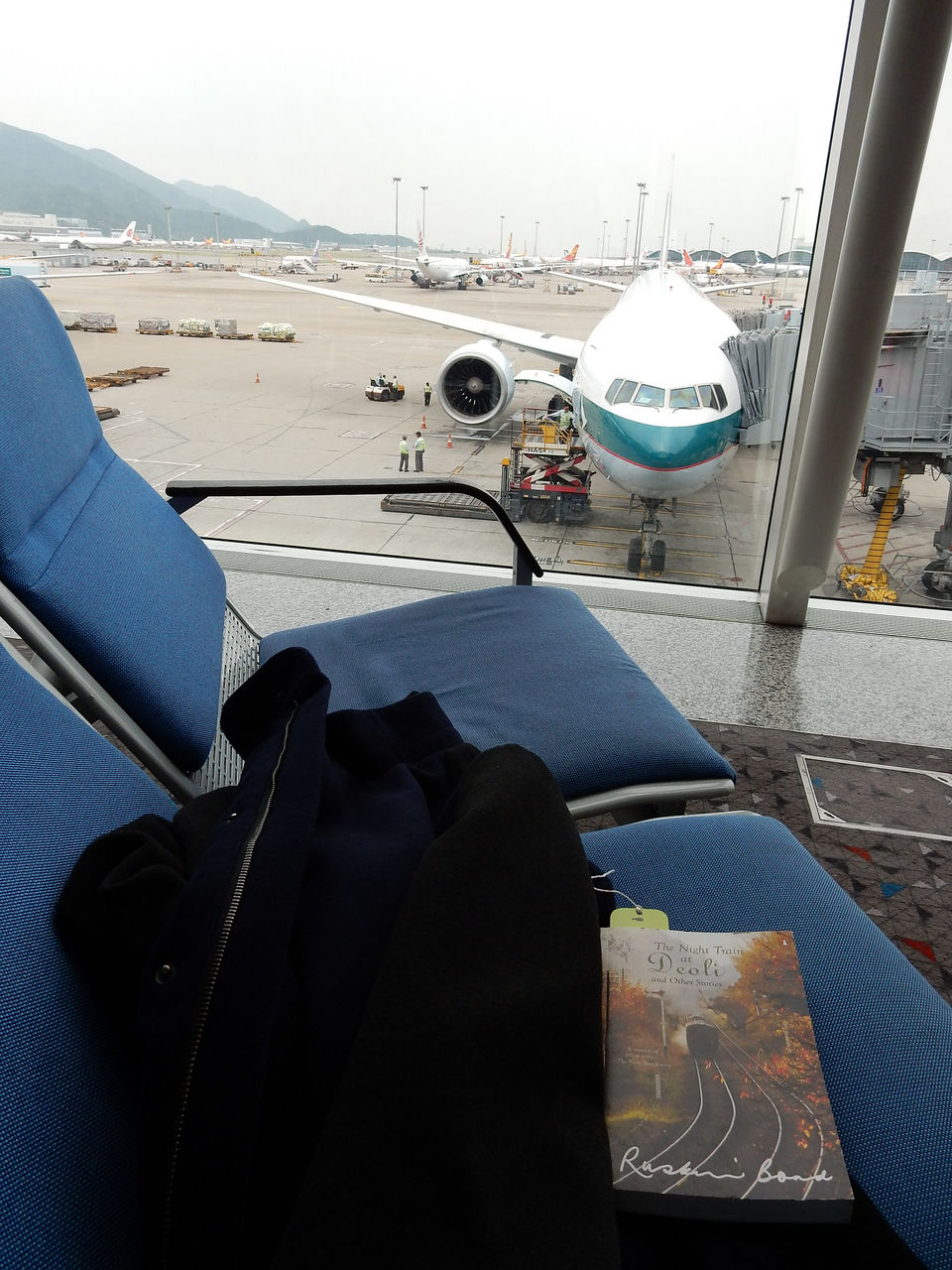 Once the novelty had worn off I quickly remembered that I had an 18 hour layover here and would have to find every possible way to kill so much time. I am not the kind of person who can sleep anywhere, anytime and falling asleep at any place that doesn't have a bed is tough.
Cathay Pacific Lounge
Luckily my boss had access to the Cathay Pacific Lounge and I was able to get some rest, shower and eat. The shower temple in the lounge was without doubt, the most luxurious one I have ever used in my life.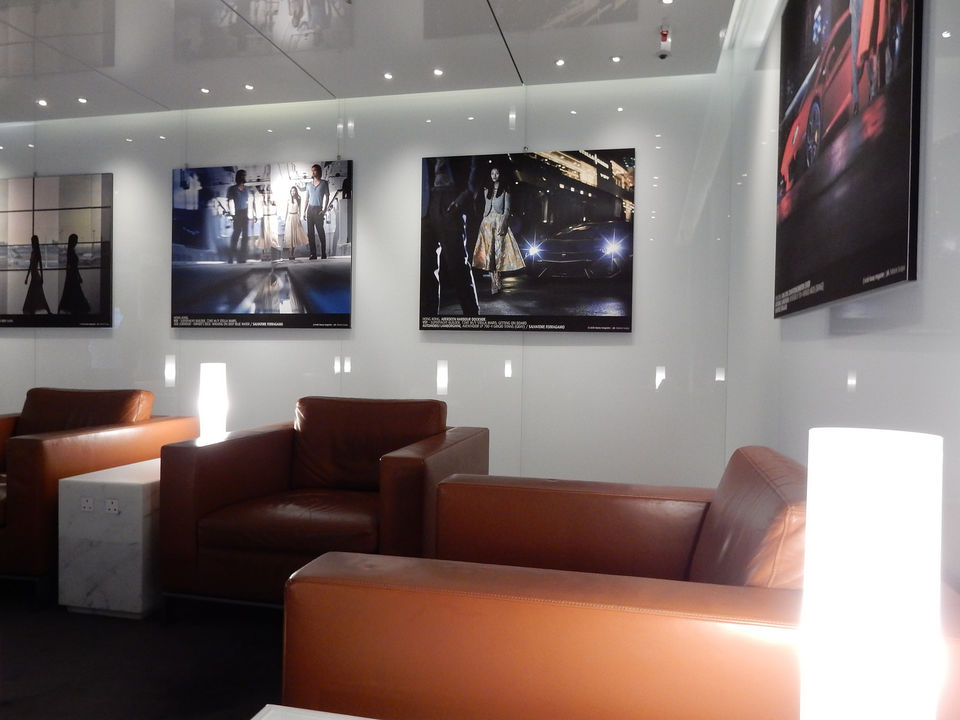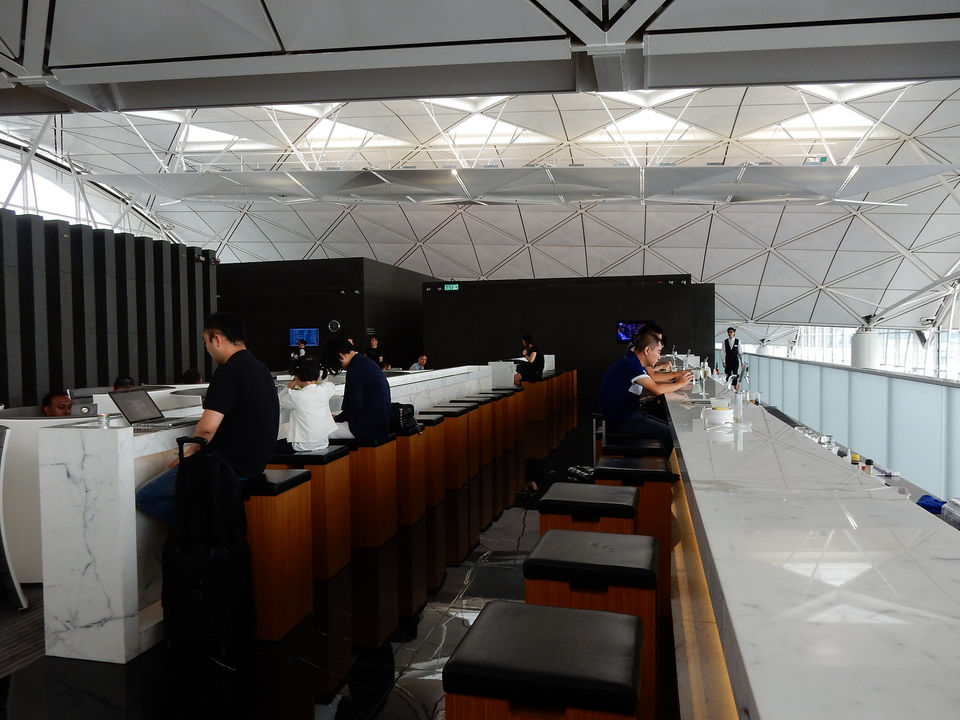 Casual Connect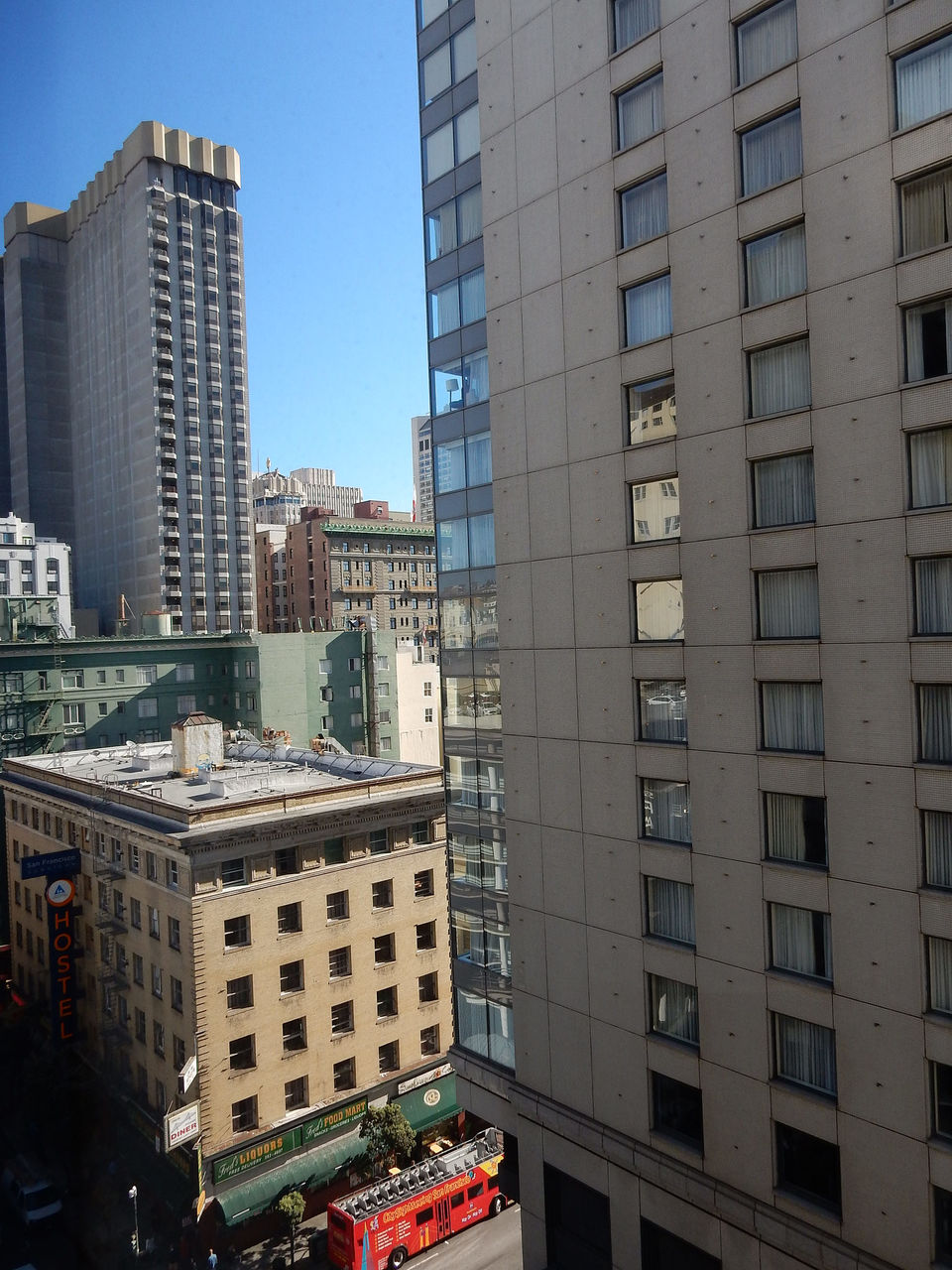 The conference was held at The Hilton, Union Square. This was the view from the room window.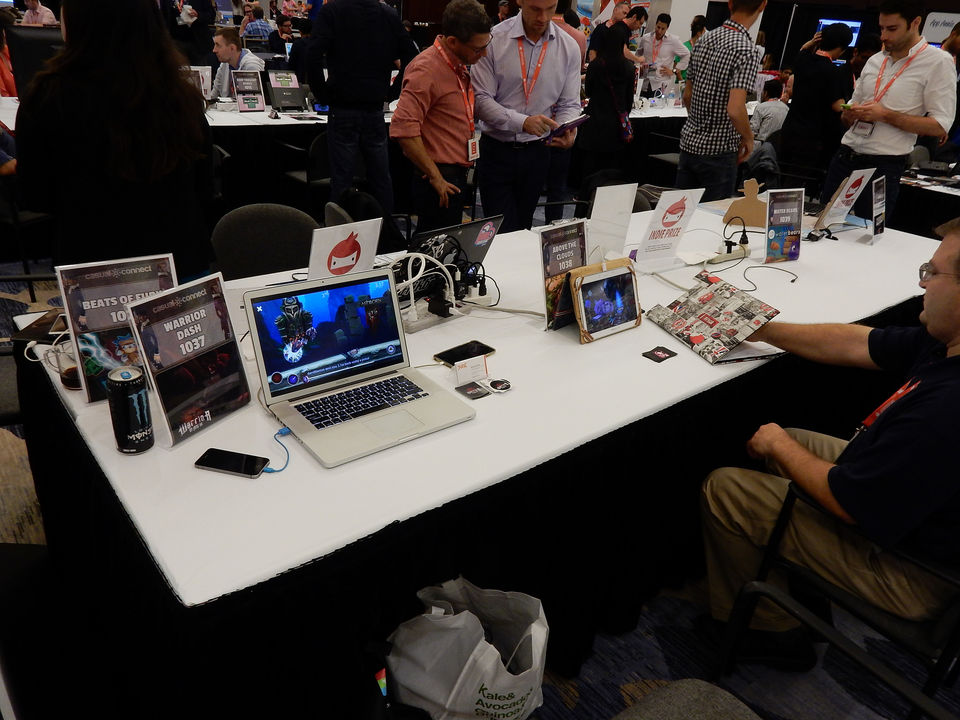 This was our table at the conference
One of the event sponsors had organized a party at City Hall. I had not been to this place on my last trip and I was quite impressed with this structure. It was a magnificent and imposing and entering the building made me feel like I was entering the kind of place that would host art shows or opera performances or something like that. In short anything but a party, that too a casino themed party.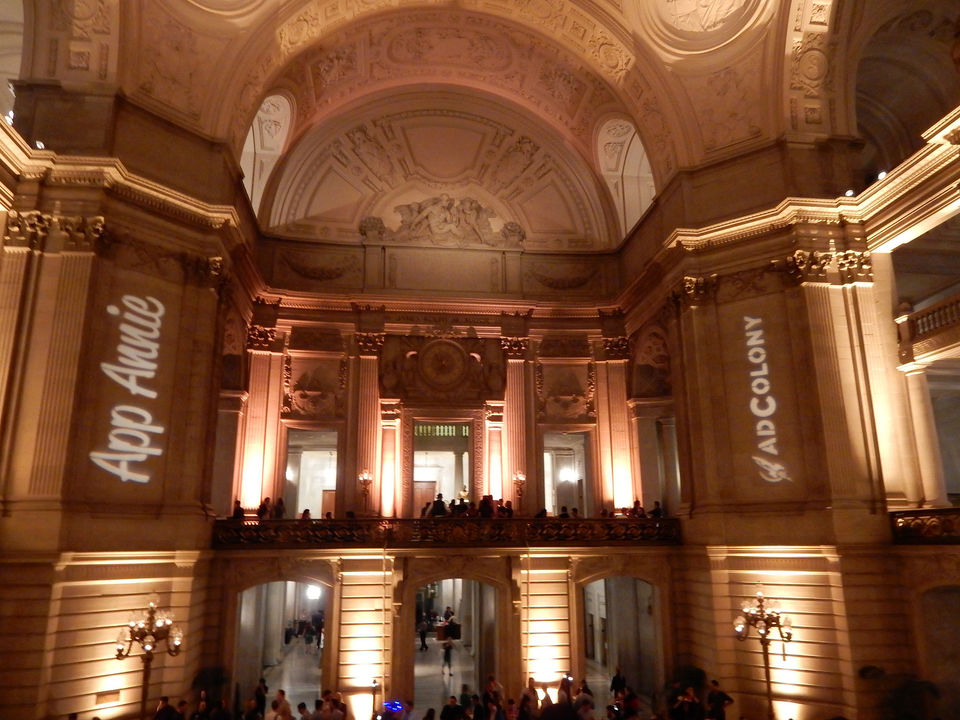 A short visit to Google
Nasscom a governing body in India had organized a short visit to the Google Campus for all the Indian delegates. While I wasn't sure which part of Google we would be visiting I was hoping to get a glimpse of the crazy awesome Google office that you have seen on the internet. Well it wasn't quite that part but we did have lunch at one of their famous cafeterias.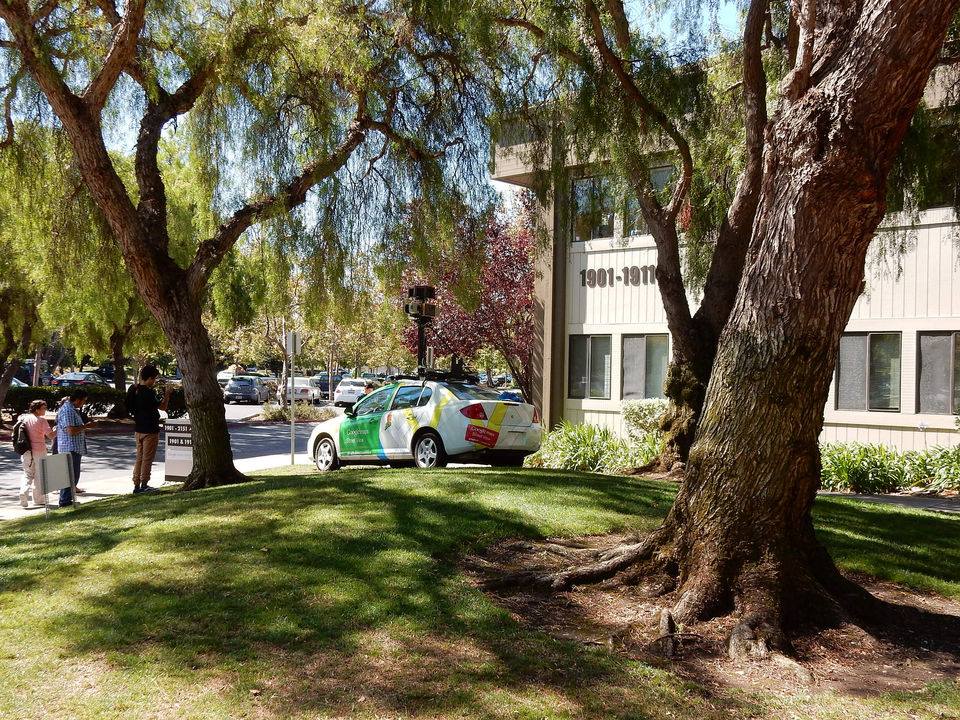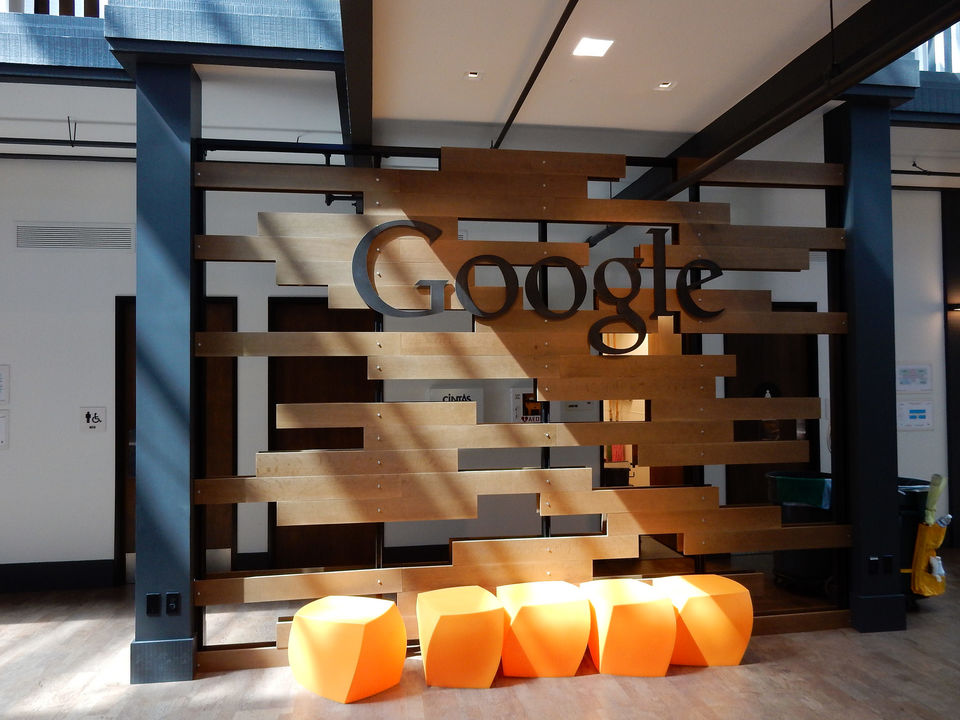 This looked like one of their cars which does the Google Street Views
Inside the visitors building where we were issued our guest badges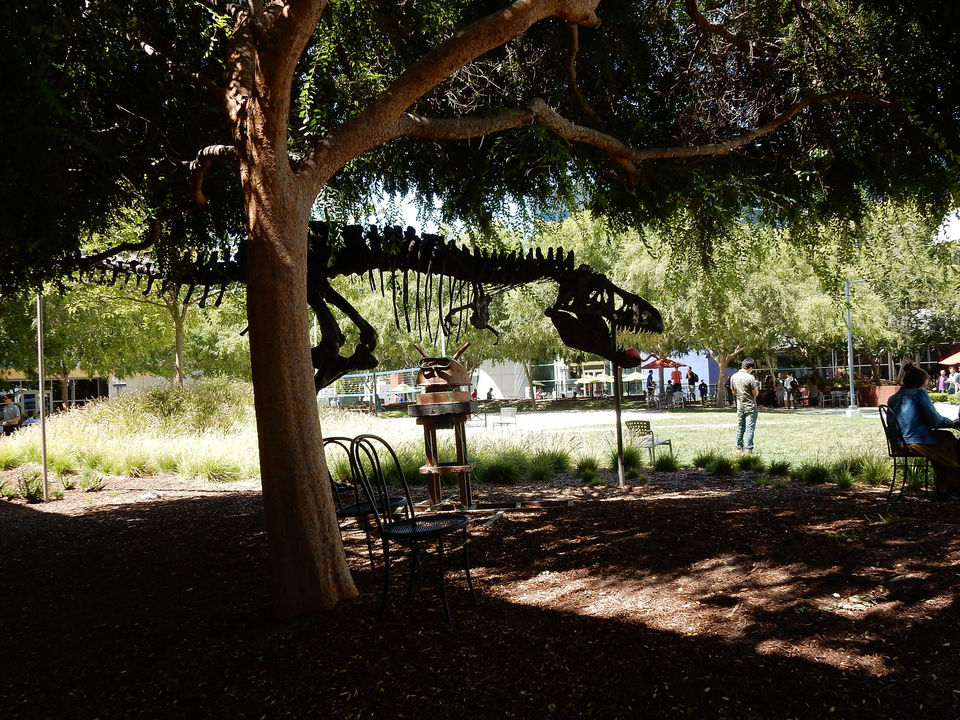 A dino in the campus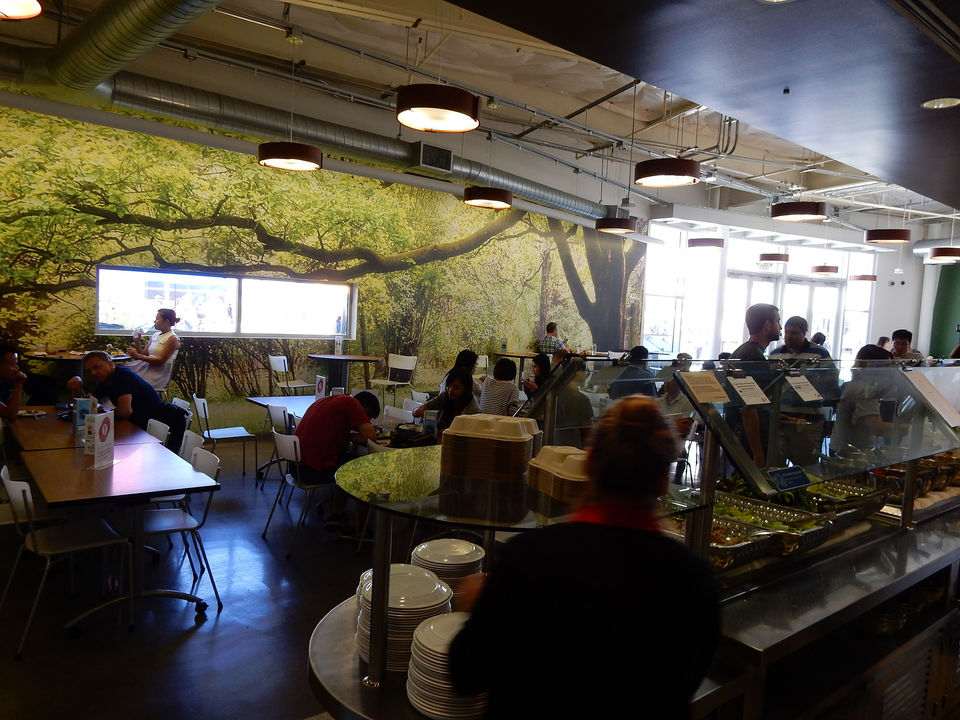 One of the cafeterias where we had a nice lunch
Walking around the streets
On one of the days my boss was off for a meeting and I had some time to kill. So I spent my time walking around the streets of San Francisco with no general target in mind. While I was initially interested in visiting MOMA, it turned out that the museum is undergoing some major renovation and was months away from opening up to the public again.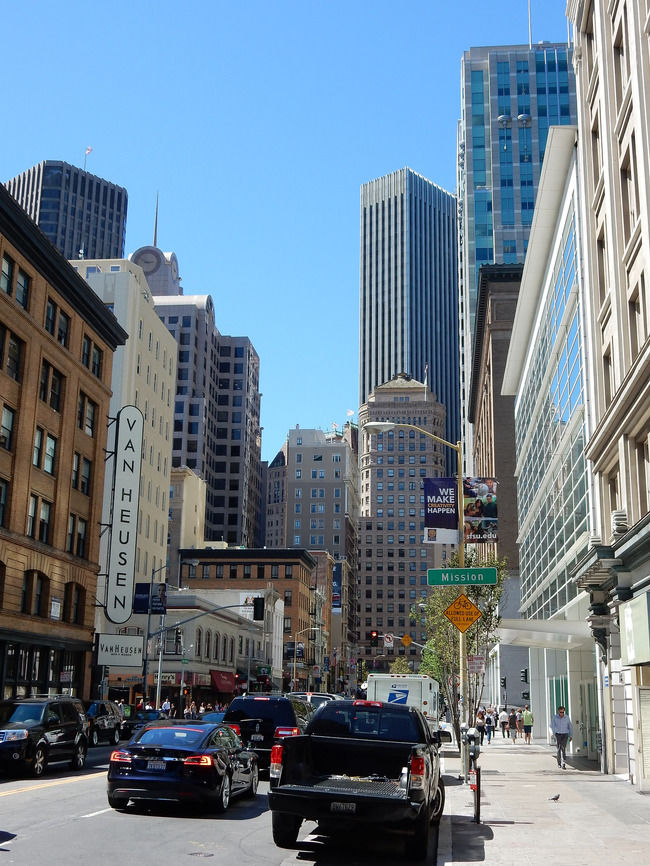 I came across this church and didn't plan on going in initially. When I went up to the entrance I thought it was closed because I didn't see a single person go in or out for almost 5 mins. I finally decided to try the door and seeing it open I went in. There were only 2 -3 people inside and the moment I stepped inside the calm that enveloped me was instant. All the hustle and bustle of the street outside was gone. It was so quiet inside that when I switched on my camera to take a pic the sound made as the camera starts up also seemed way too loud.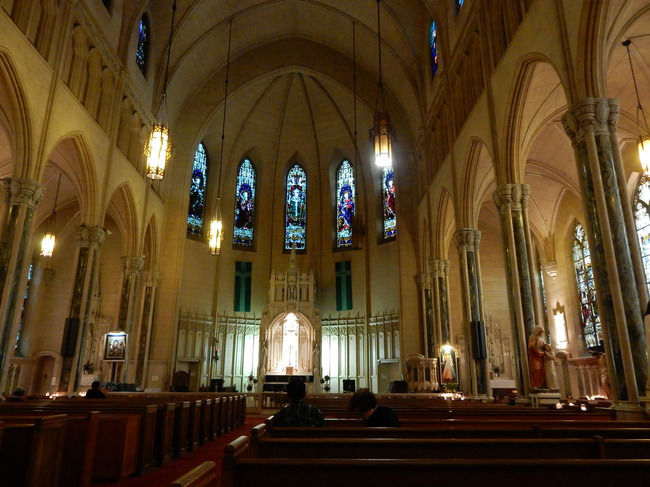 Contemporary Jewish Museum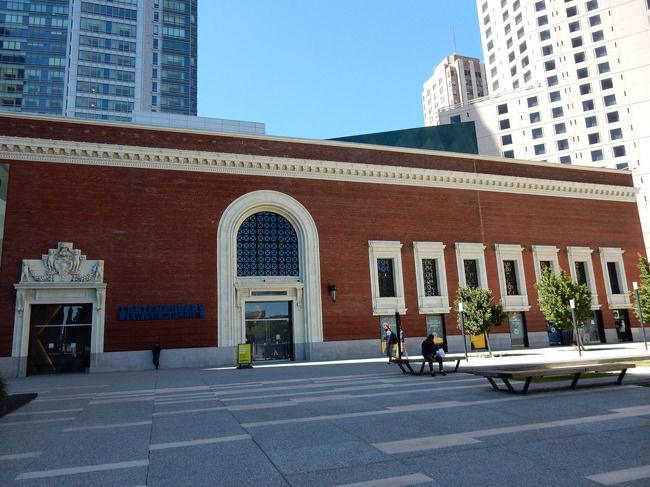 I was disappointed that I wasn't able to visit MOMA so I made up my to go visit something else after having come so far. The Contemporary Jewish Museum was right next to the church and looked inviting enough from the outside.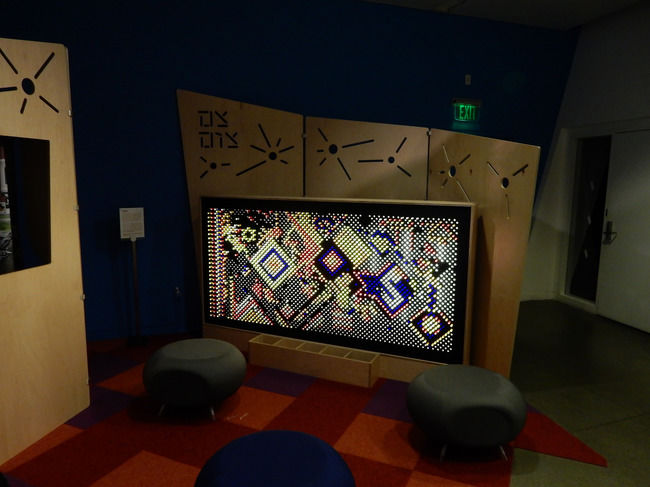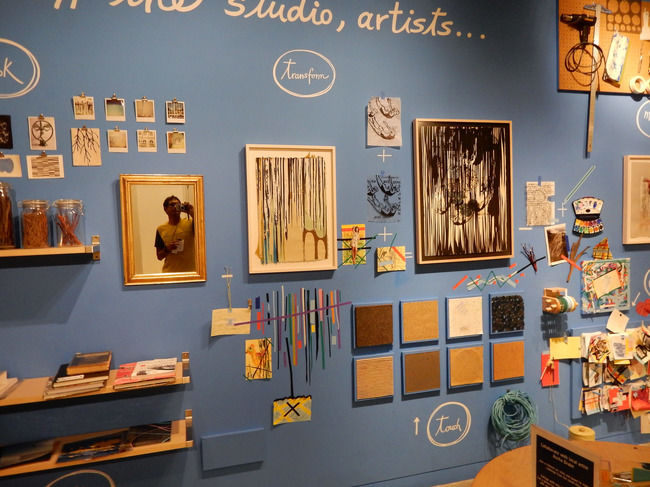 While I wasn't able to take any pictures of the main museum sections there was an art installation on the ground floor, where photography was allowed.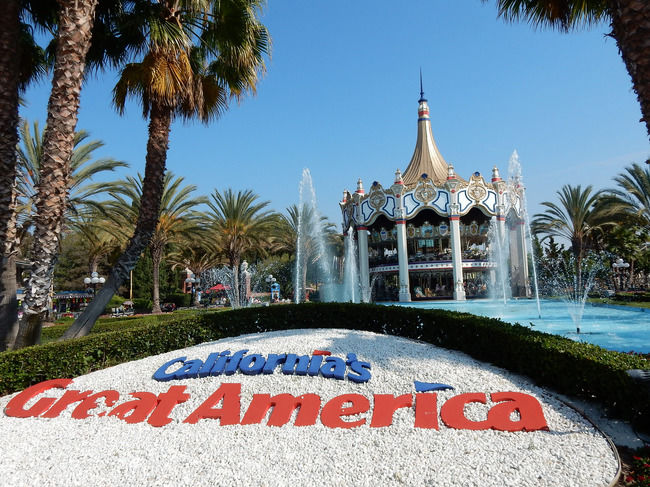 One of the things that I miss back home in India is good amusement parks. I had a Sunday free so I looked out for the nearest and least expensive amusement park that I could go to. Though I would have preferred to go to Six Flags I eventually decided against it as it was too far from where I was staying.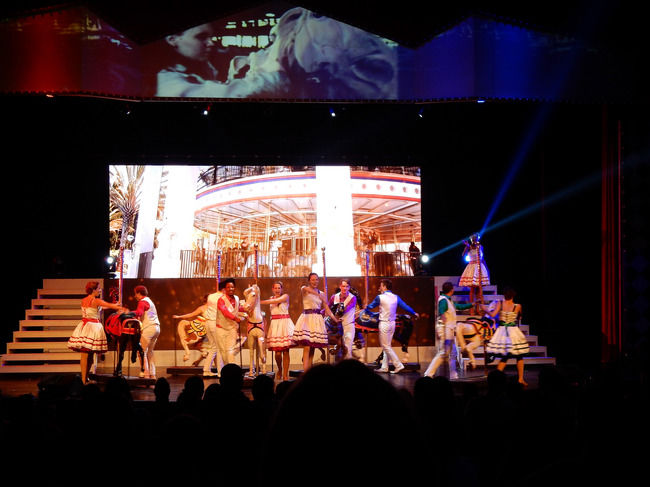 This was a performance they had put up celebrating I think 40 years of they park's existence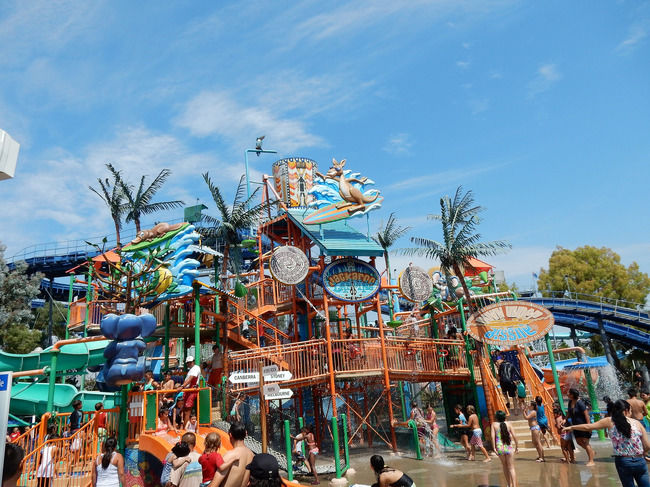 The water section of the park that I mostly avoided because I didn't have any extra clothes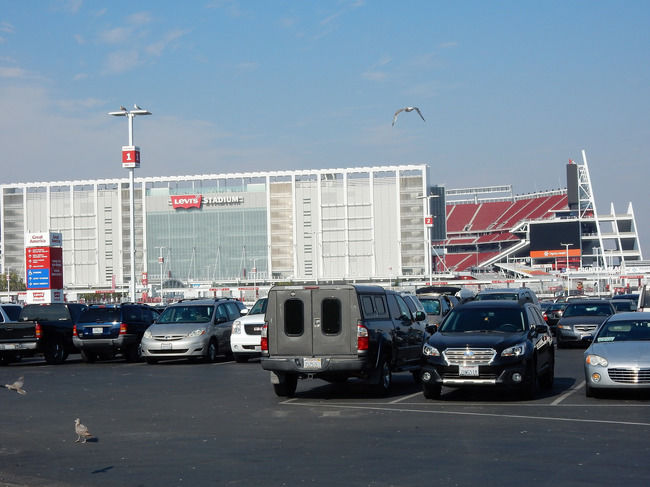 I hadn't heard of this stadium before but I assume it's famous and could be seen just outside the park
Overall it was a good day spent at the park. It had some great rides and it wasn't so big and crowded that I spent too much time waiting in lines. I also got to ride the ones I really liked multiple times.
Mountainview
After I left Great America I went to Mountainview where I was supposed to meetup with my boss to have dinner before we headed back home. I took the VTA light train to get there.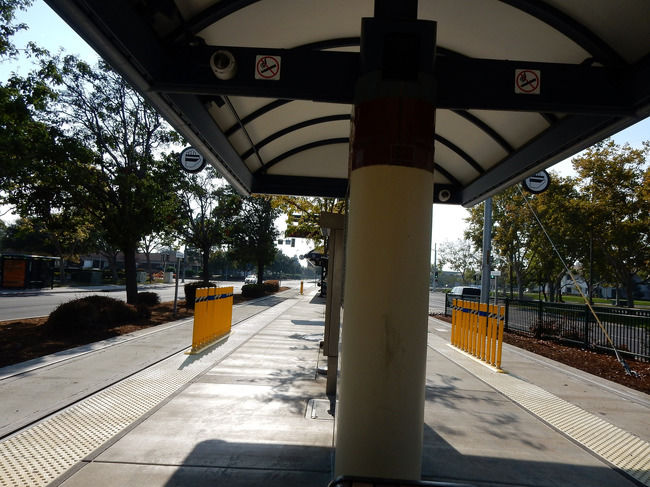 The station itself was rather neat and after all the chaos and excitement of the park it felt quite relaxing there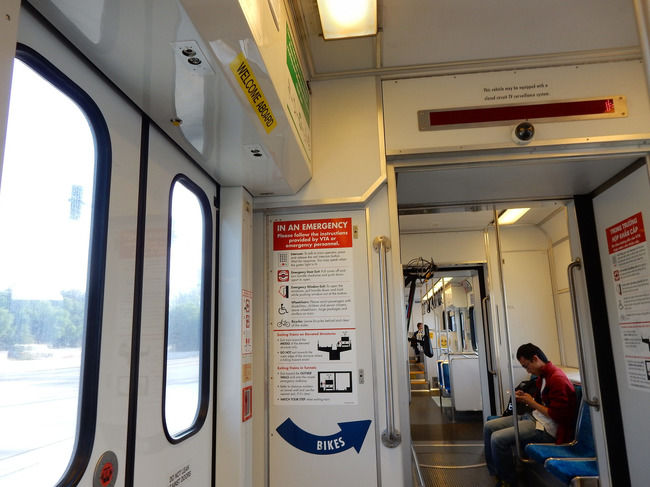 The train felt rather nice as compared to the bigger more crowded Caltrain ones. They even had free Wifi on board the train.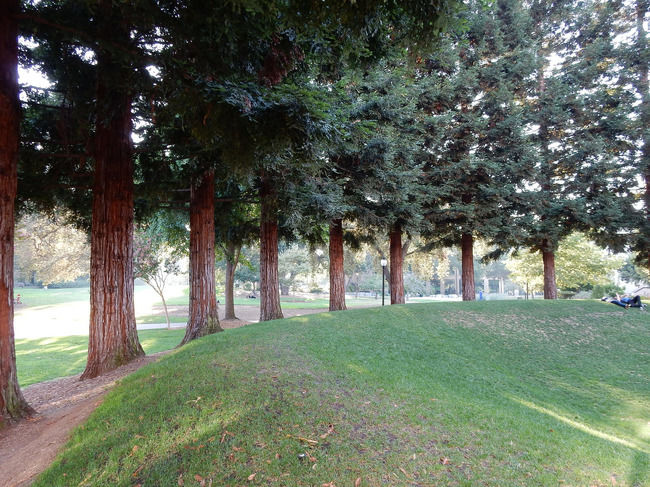 I spent a little time lounging around in a garden that was just behind the City Hall.
Our Airbnb in Redwood City
While we stayed at Hilton Hotel itself during the conference we stayed at this lovely home booked via Airbnb for the remainder of our stay. It was quite beautiful and compared to our hotel felt completely relaxing and almost like home.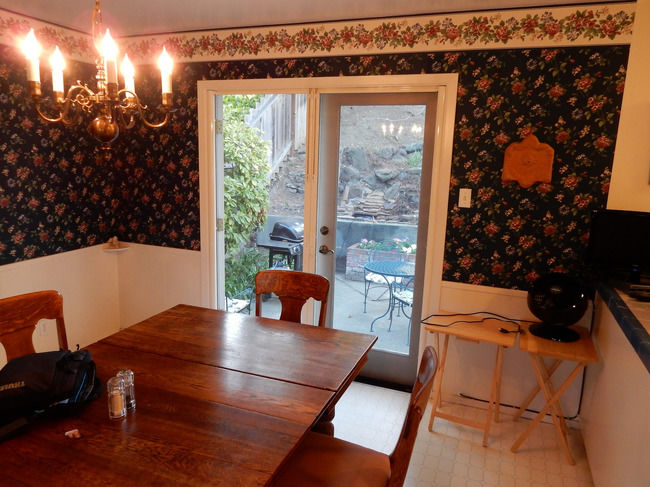 The dining area with a nice view of the backyard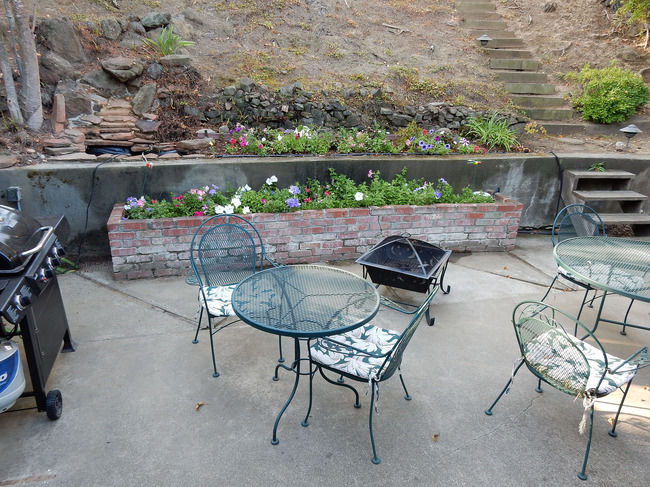 The backyard complete with a barbeque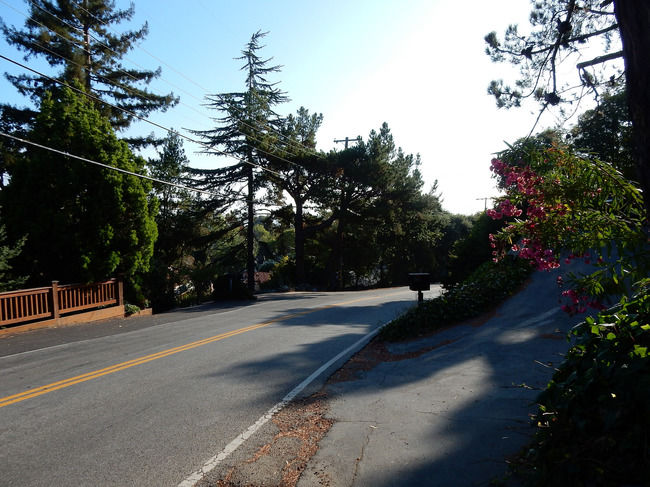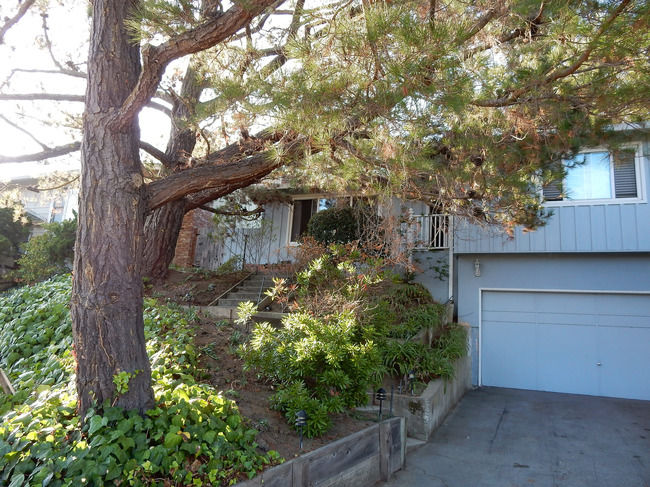 I could easily settle down in a house like this