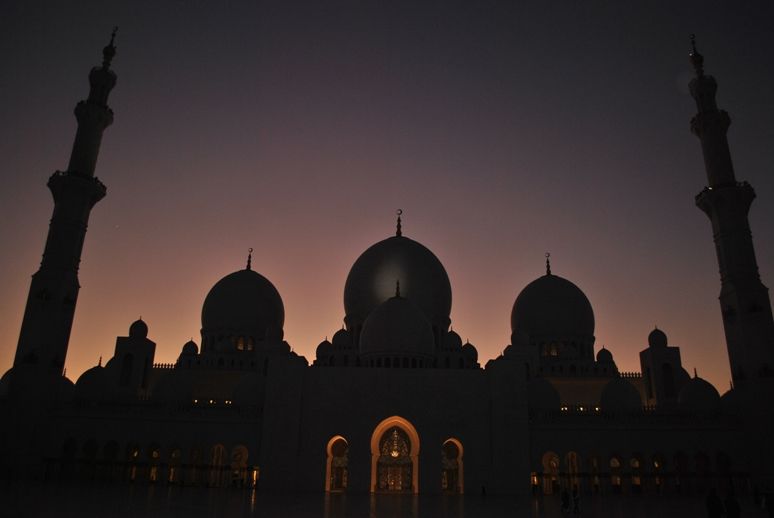 Mosques have always been a sheer symbol of brilliant craftsmanship. Asia is home to several hundreds of mosques, and each showcases unique creativity and vision. These sacred structures help people to learn about Islamic culture, its history and philosophy. Something which is beyond the texts and scriptures. Here is a list of some of the most stunning mosques in Asia that will make you want to drop everything and visit them.
Sheikh Zayed Grand Mosque
Sheikh Zayed Grand Mosque with its plain white extraordinary domes can enchant any traveller. It is the largest mosque in the United Arab Emirates and is home to 82 stunning domes, 1000 pillars and golden chandeliers that will melt your heart away. One of the iconic landmarks of Abu Dhabi, the Grand Mosque was designed by Syrian architect Yousef Abdelky from 1996 to 2007.
The Blue Mosque of Istanbul got its name from the blue Iznik tiles decorated in the interiors. Authentically known as the Sultan Ahmed Mosque, the Blue Mosque was built (between 1610 to 1616) during the reign of Ottoman Empire, a time when the region was known for its ceramic tiles production. The mosque features six minarets, which is rare to be found today and also forms a significant part of Istanbul's skyline.
Built on the island of Wan Man Island in Kuala Terengganu, the Crystal Mosque is a classic combination of tradition and modern architecture. Steel and glass have been used to build the mosque. These were used to shape the dome and minarets to look like crystals. The Crystal Mosque is Malaysia's first mosque to have built-in IT infrastructure and WiFi access. The modern day technology used to build this brilliant structure also let the dome change it colours at night.
This mosque was built in the 15th century and got restored to its original excellence in the early 2000s. The Bibi-Khanym Mosque in Samarkand, Uzbekistan, is adorned with intricate geometrical features on blue coloured terracotta and its interiors are well decorated with rustic looking murals and accessories. This mosque forms an essential part of Samarkand's history.
Sultan Omar Ali Saifuddin Mosque
Considered as one of the most beautiful mosques in Southeast Asia, the Sultan Omar Ali Saifuddien Mosque in Bandar Sri Begawan, Brunei, stands as a symbol of Islam in the country. The area is also adorned with a religious stone boat in the water body nearby. The mosque can accommodate up to 3000 people and is the most beautiful part of Brunei's skyline.
Known to be the second most important sacred site for Islamic religion, Almasjid Alnawabi Mosque is said to be built by the prophet Muhammad himself. Set in Medina, the two-tiered mosque is structured in a rectangular fashion. The mosque witnesses thousands of worshippers every year, due to which modern-day amenities like sliding domes, escalators and canopy shades have been added to this brilliant structure for visitors' convenience.
Masjid al-Haram, Mecca is the holiest mosque for Islamic worshippers. It is one of the largest mosques in the world and can accommodate about 80,000 people at once. It is also one of the costliest buildings in the world. The place is huge and has both indoor and outdoor praying space.
Have you been to any of these before? Share your experience with us here. Also, subscribe to Tripoto's Youtube Channel for more travel videos.
Frequent Searches Leading To This Page:-
Turkey Holiday Package, Tour Packages Turkey, Family Tour Packages For Turkey, Holiday Packages For Turkey, Best Turkey Tour Packages, Holiday Packages To Turkey From Mumbai, Turkey Tour Packages Price