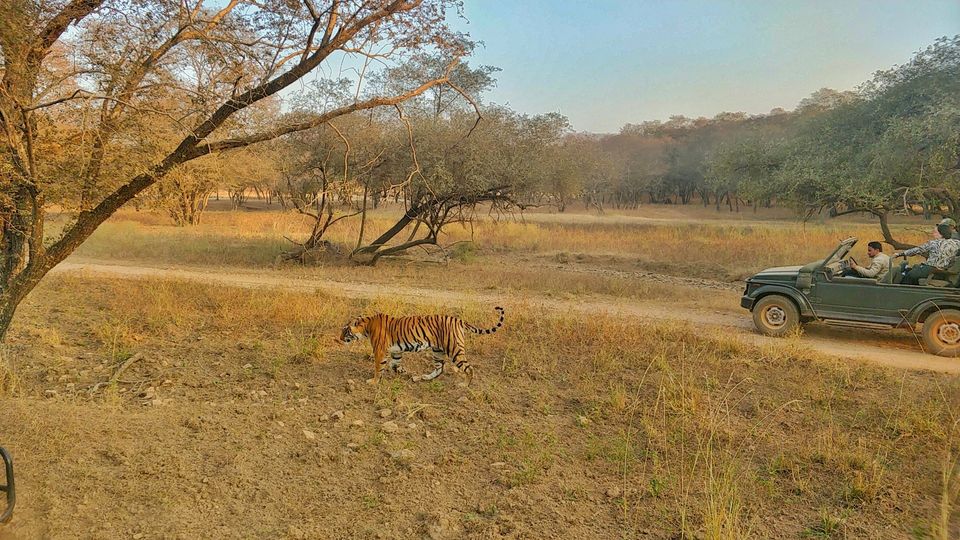 If you are planning to go for a jungle safari any time soon Ramthambore is a place to consider.
Ramthambore Tiger Reserve, spread over an area of 392 sq km, is one of the biggest national park in Northern India.
Is is very renowned for tigers and has 67 of them currently. The national park is divided into 10 zones of which 1-5 are most famous ones.
Amongst these Zone 3 and Zone 4 stands ahead in the queue as preference of travellers because of the lakes and forts present in these zones.
The zone selection is based on availability. We were lucky to get the zone 3 which we wanted.
We spotted a tigress after waiting for more than hour near the lake. It was an amazing moment and wait was totally worth.
You can book a canter (16-seater) or a gypsy(6-seater). Both of them have their own pros and cons:
Canter usually give a better view around as they are at a greater height but are a little uncomfortable.
Whereas the gypsies are smaller and can get to more remote locations where the canters cannot. Gypsies will cost a little higher than canters.
To book your safari offline you can go to Shilpgram in Sawai madhopur. Booking opens 2 hours before the safari starts.
There are two time slots for safari one in the morning and other one in the afternoon. There are slight variations in the timings depending upon the seasons.