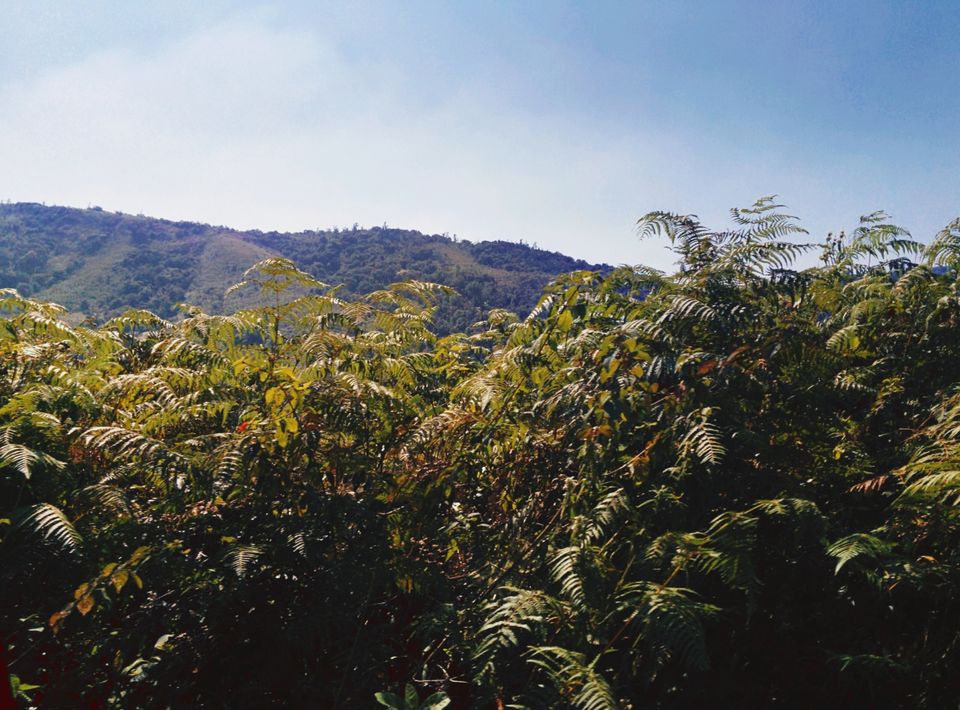 Most trips happen through lot of meticulous planning, budgeting and of course having a good bunch to travel with, well, in my case we just had a good bunch. What started off as a normal conversation about work life, stress, Amazon prime and lack of exercise in our lives, I eventually found myself making phone calls to my buddy's for a vehicle I could borrow over the weekend. My ask, pretty simple, a big vehicle that could accommodate 4 adults and Gorilla. In case you were wondering, Gorilla is our not so intelligent, four legged bundle of joy and fur, who we fear will be dognapped by anyone who can offer him a car drive. Surprisingly in a couple of calls, we had a maroon Scorpio at our disposal, thanks Darshan. Oh yeah! we were heading out to Coorg.
Coorg is about 270Km from Bangalore which would take about 5 hours on road at a steady pace. However, there are other options you can consider:
1) KSRTC and private players offer buses at regular intervals with prices ranging from INR300 to INR1000 (from super hard seats to the lap of luxury). The journey takes about 7Hours and a stop for lunch or dinner.
2) There aren't any direct trains to Coorg you can take a train to Mysuru and hop on to one of the local buses. Train ticket to Mysuru (INR 120) and INR 100 for a connecting bus. Honestly, seems like too much trouble.
We started with a few quick checks on the Scorpio like air pressure (35PSI), coolant, engine oil, papers and a quick wash. We filled her up to INR 2500, close to about 36 litres which ideally should cover both to and fro. With bags packed and heightened spirits we started off our journey at 6am on the 24th of Dec 2016. We did look around for homestays and budget hotels but unfortunately none were kind enough accommodate Gorilla, till we landed on Gowrikere Homestay. Quick word with Pratheek and we had finalized our stay:
Tariff: INR1500/person/day
Includes: Stay, Lunch, Dinner, Breakfast, coffee/Tea, Bonfire.
Again, basis needs and necessities you can consider multiple options (make sure to book in advance)
We decided on the Kushalnagar route, via Mysuru- Madikeri highway more so to do with familiarization. There are other options through Channarayapatna & Nagarhole as well. (For people that enjoy driving through twisites, these routes are more scenic, we just took the quickest route). The road conditions are pretty good and the traffic enroute is manageable except for a few bottlenecks through smaller town junctions, we kept a steady 80-100Kmph throughout. Entertained ourselves with music, snacks, some games picked off the internet and playing with Gorilla (who spent most of his journey sitting & staring back at the road). We made one stop at Ramnagar for breakfast and another past Srirangapatna for some tea and biscuits. There are a number of eateries on the way but it's better to plan your stops to avoid the monotony of the drive. We reached Gowrikere homestay at 12:15 PM. Another thing we learnt, most telephone networks have little or no coverage in the interiors of Coorg(Kushalnagar, Madikere and Virajpet are places you should consider to pass on any information you need). Also, Google played a googly with the assistant pointing us to a swamp bed, refusing to budge (looked as if she was a paid assassin), better to approach the locals for clearer and safer directions.
Gowrikere is a no frills kind of place, with barebone rooms, homely food (veg & non veg) for human/dog and an accommodating host. It was Aradhana's fake birthday (don't ask), they had decorated the rooms and ordered a cake as requested, so good job! We were here just to relax and get away from the pressures of work & honestly the air in Coorg works on this with good effect. Day 1, we did absolutely nothing, just moving enough so we didn't seem dead. Concluded the day with a nice bon-fire & barbeque dinner with some old school rock tracks played on their prehistoric speakers. (oh! the joy)
Day 2
After a scrumptious breakfast at the homestay for humans and dog, we left for Abbey Falls. It was about an hour's drive to get there, but it was worth the time. The gushing of the falls and the spray from the falls are completely refreshing. A good spot for the photo enthusiasts and muse alike. The area is completely fenced so there isn't an option to swim as there have been numerous mishaps in the past. Please stay clear. After spending about 2 hours here we headed to Raja's seat. It has a vast garden with fountains all around and Yes, there is a seat which is a four pillared brick structure. The view from this point is spectacular, apparently, the kings would watch sunsets from this point. (No harm pretending right). We had food at one of the hotels near Madikeri circle and headed back. There are a lot more places to visit like: Talacauvery, Golden Temple, Nagarhole National Park, Iruppu falls, Madikeri fort etc. We've been to Coorg a couple of times so decided to head back the next day. It turned out to be a quick break and a relaxing weekend away from the city, a must try!