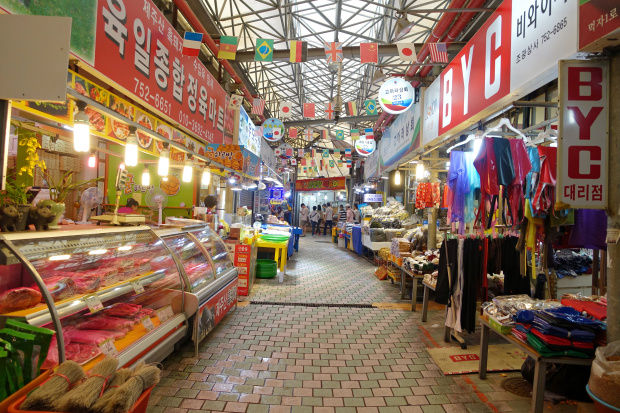 Our domestic flight from Jeju to Seoul left around 1pm, so we had the rest of the morning to explore. Hence, we checked out early and headed north to Dong-Mun Market Place. The market is located a couple of kilometres away from Jeju International Airport, so we did not have to worry about travelling later.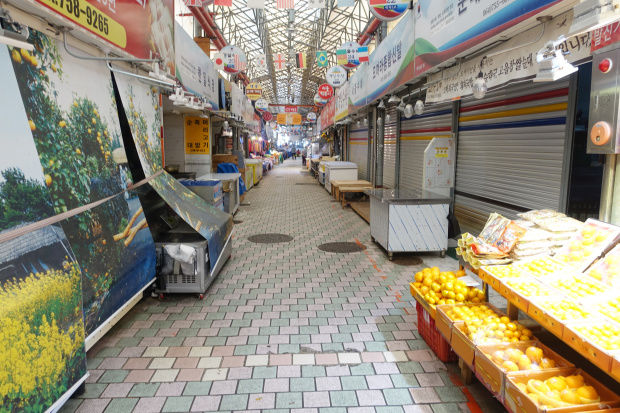 Since it was still early in the morning, most of the shops were closed, except for those in the wet market section.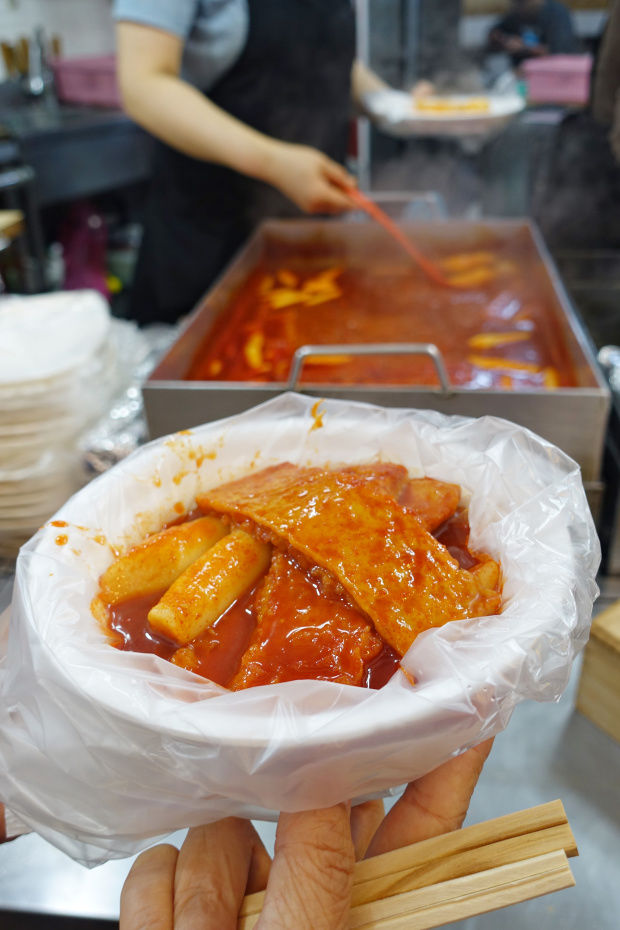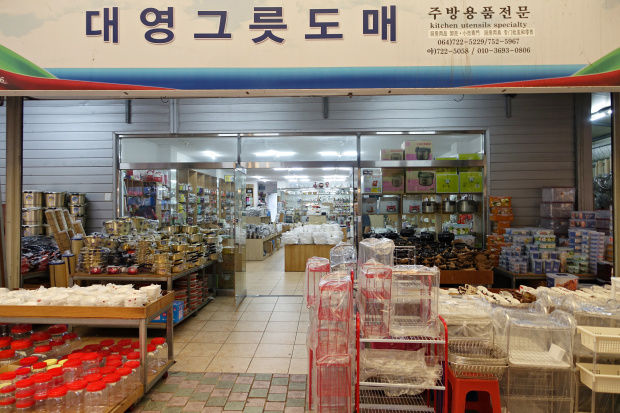 We noticed the crowd at this topokki shop and we got ourselves a bowl at 3,000Won. It came with a whole egg and huge slabs of fishcakes! The rice cakes were also bigger than usual, but because of that, they did not soak up the sauce well. However, it was pretty good and really worth the money.
I got some pretty cutlery from the shop above. The prices were comparable to Singapore, but they had a few interesting plates.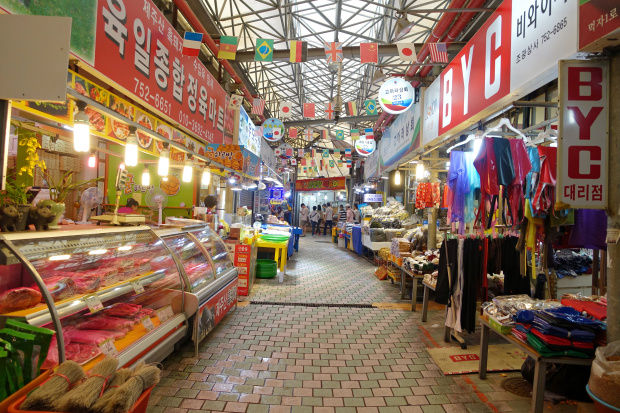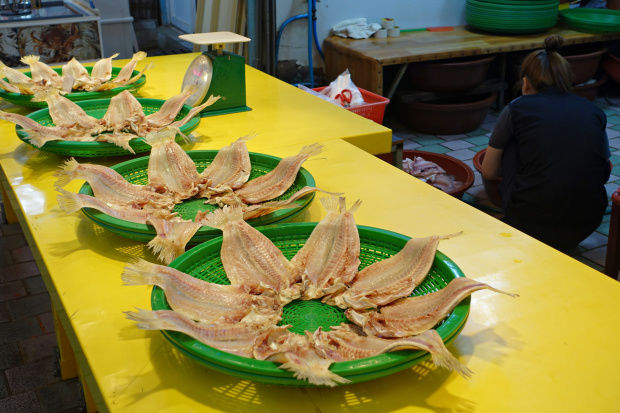 We saw this brilliant idea by the fishmongers! To keep the flies away, they attached cups with raffia strings to oscillating ceiling fans!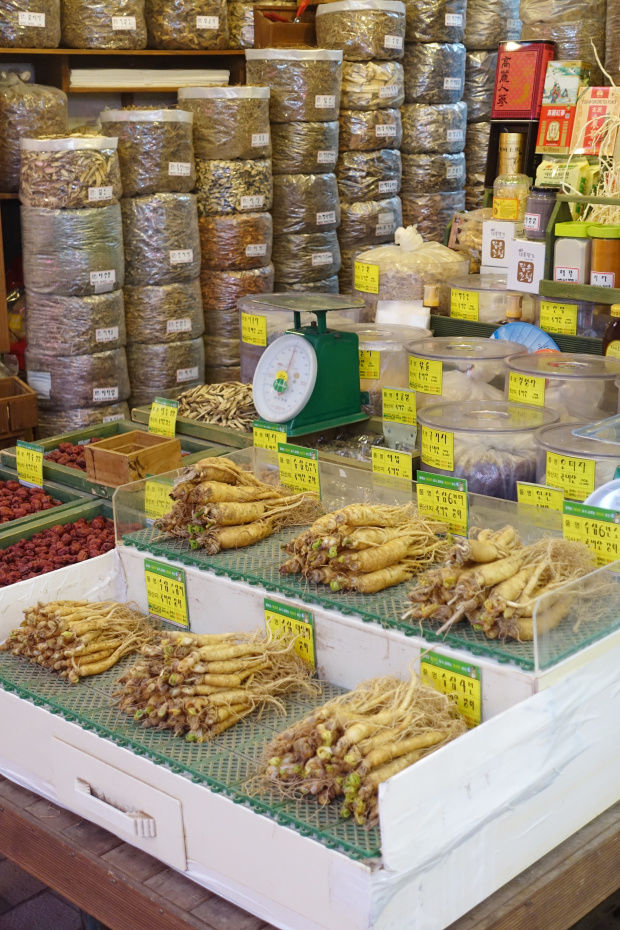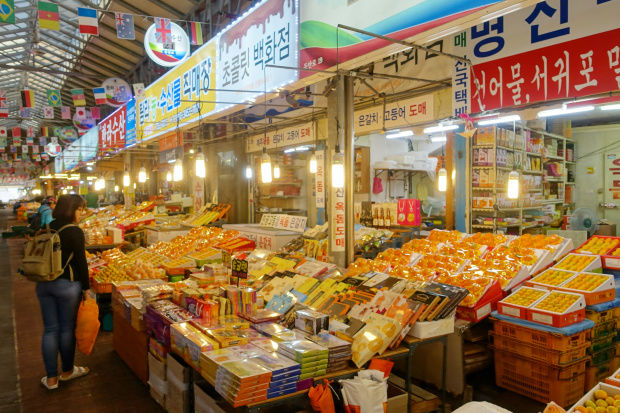 Dong-Mun Market Place is indeed a great place for last minute Jeju mandarin product/ edible souvenir shopping!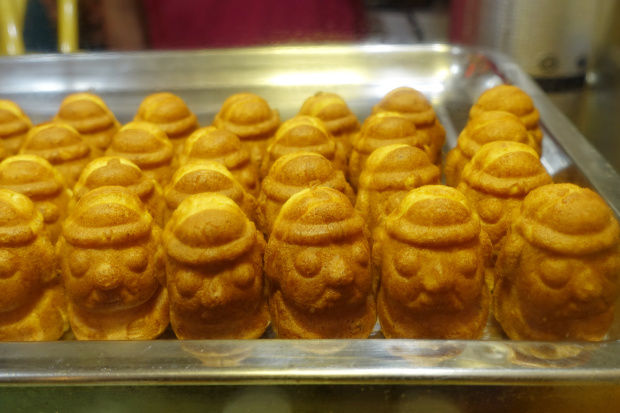 Also, you should remember to try this mandarin filled Dol Hareubangs (grandfather/ god) pancakes! I think I got eight for 2,000Won.
We walked to the main road and found a place for lunch.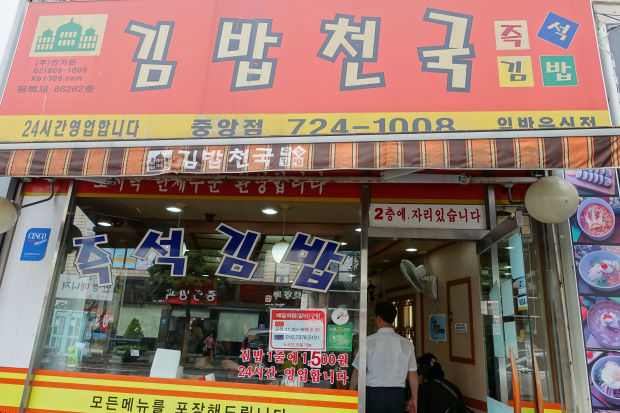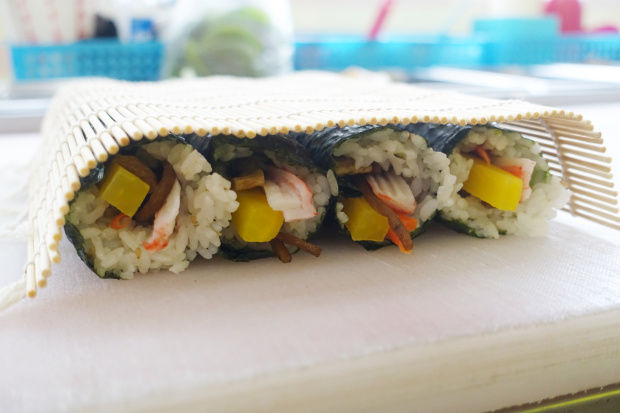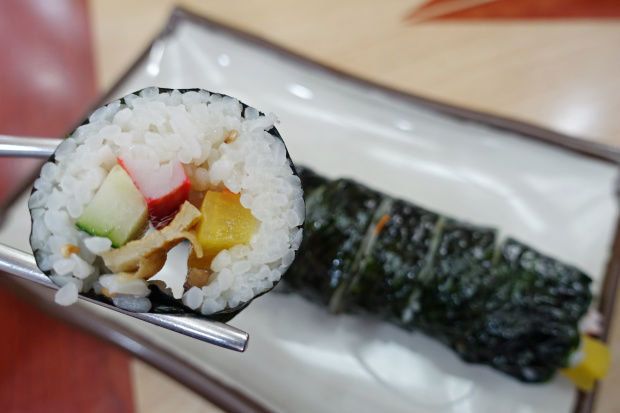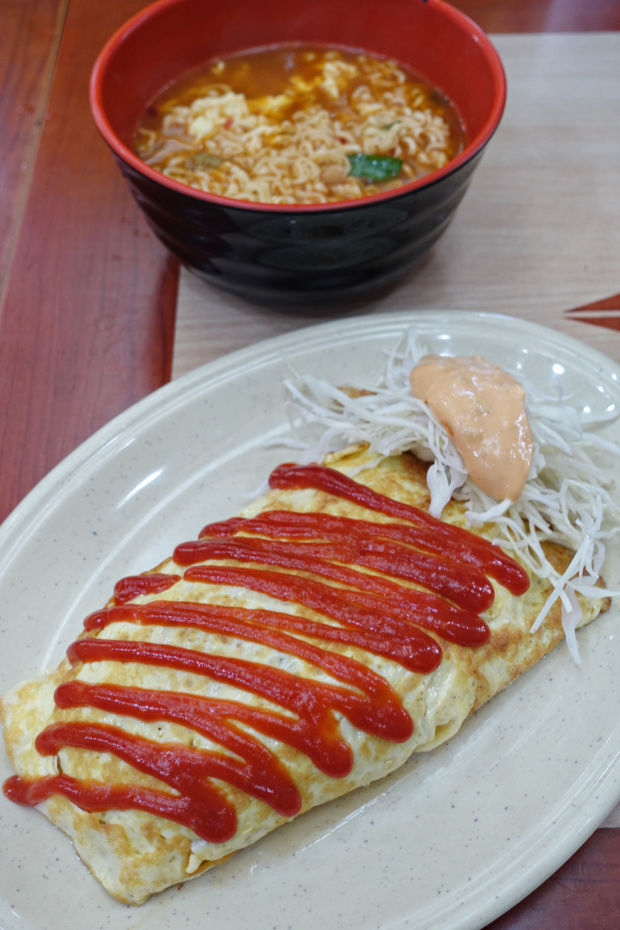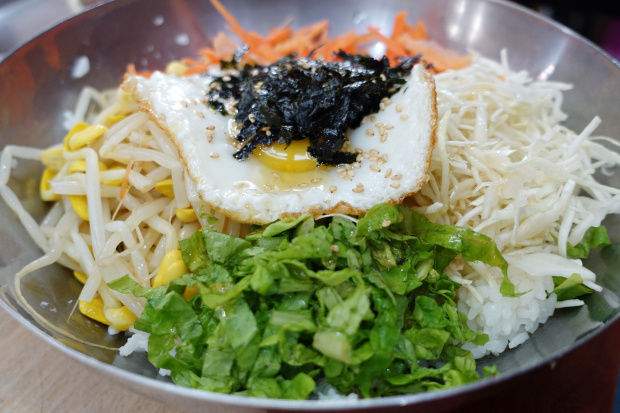 The food was affordable but honestly not anything to brag about.
At the airport, we finally tried Angel-in-us Coffee! It is a popular chain in South Korea and you can find it almost everywhere like Paris Baguette. I really loved their White Berry Chocolate, which comes with a scoop of vanilla ice cream and a drop of jam on top.
After a short flight, we took the SMRT (yes, exactly the same acronym as Singapore) to Jongno 3(sam)-ga station to the hostel that we would be staying at.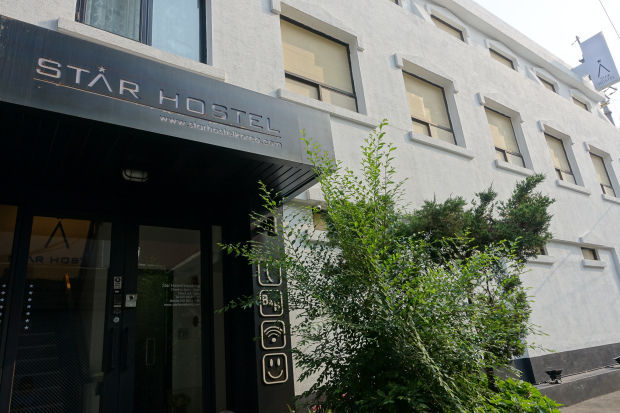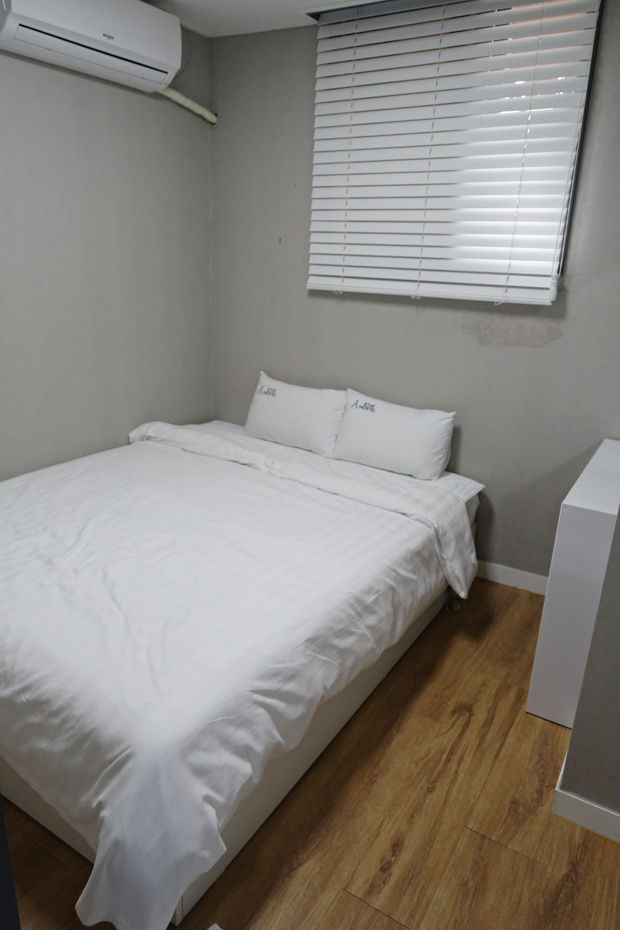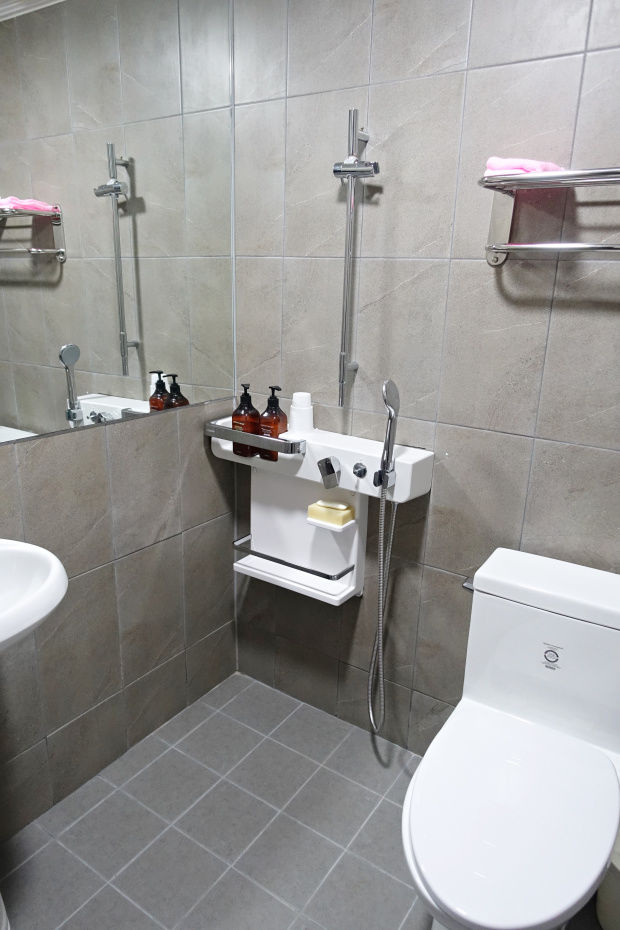 As you can see, the room was really small that we could either prop our luggage half-opened against the wall or close it and had space to walk. The commode for the shower was quite interesting and something I would hope to have. There was space for bottles and a bar of soap. On a side note, the owner was very friendly and gave us some tips about Seoul.
We dumped our luggage and walked to Kwang Jang Market, where we had lots of fun shopping and eating local delights.
We saw many locals eating at this pancake make-shift stall in between rows of shops and they kept gesturing to us that they pancakes were good here, so we decided to sit and try. The pancakes are nice and the seafood one is the nicest.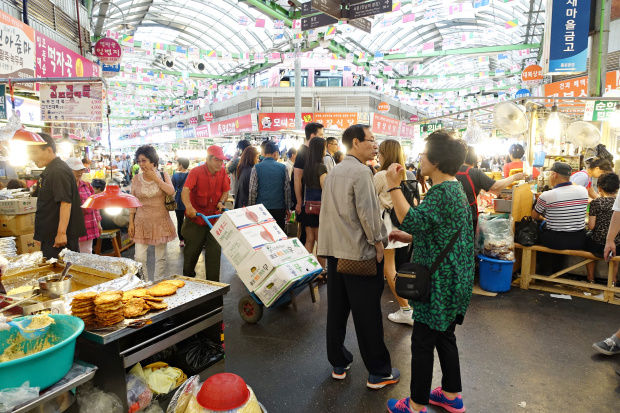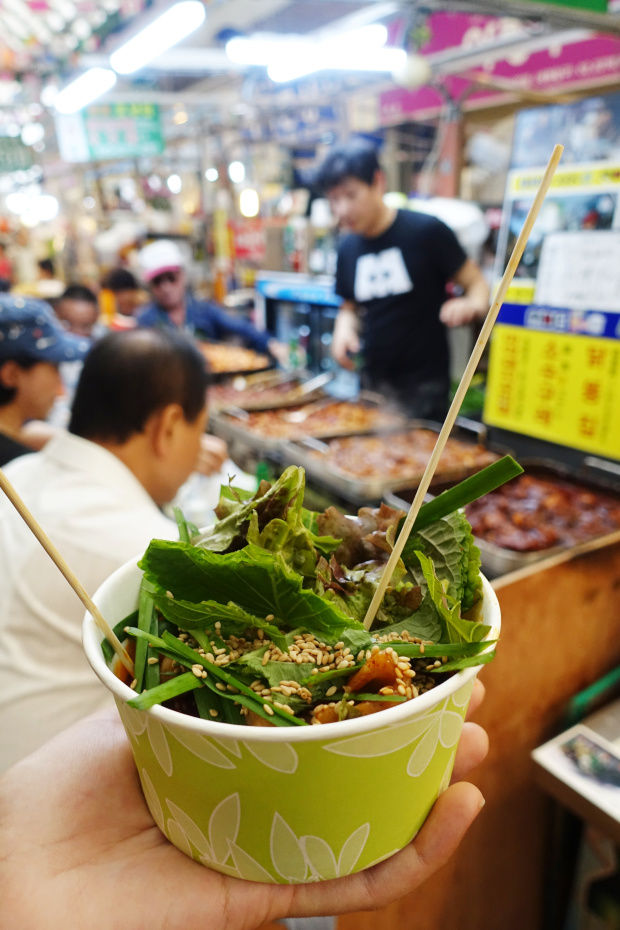 I could not believe that I could find large pig's intestines here! I know it sounds disgusting, but nothing can be the chewiness of it! This bowl cost 10,000Won, which admittedly is pricey, but really delicious. The stall was so crowded that there was no place to sit. Also, I like that it came with some greens, so I could fool myself that I was having a salad.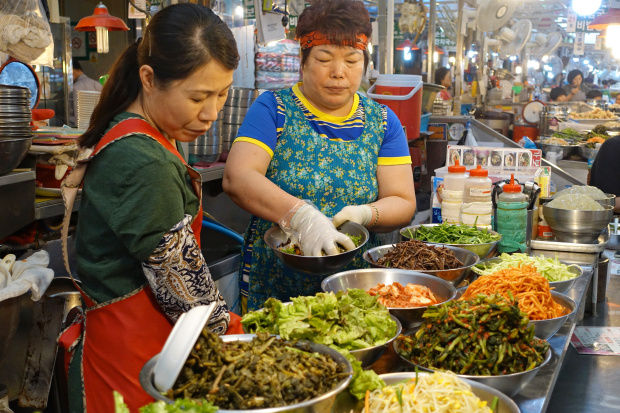 The owners at the bibimbap stall were very friendly. The rice was tossed with the assorted vegetables as you can see in the picture.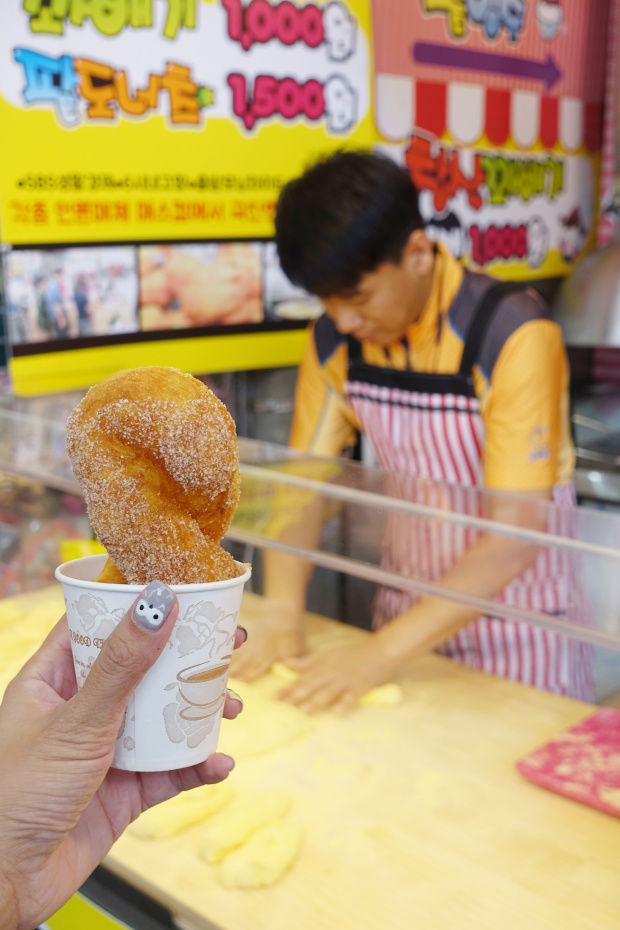 Freshly made cinnamon sugar donuts for only 1,000Won! When I ate it, it was still warm. You can see the owner making donuts on the spot.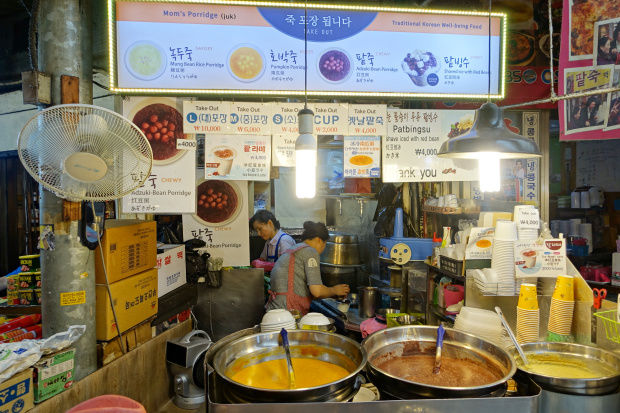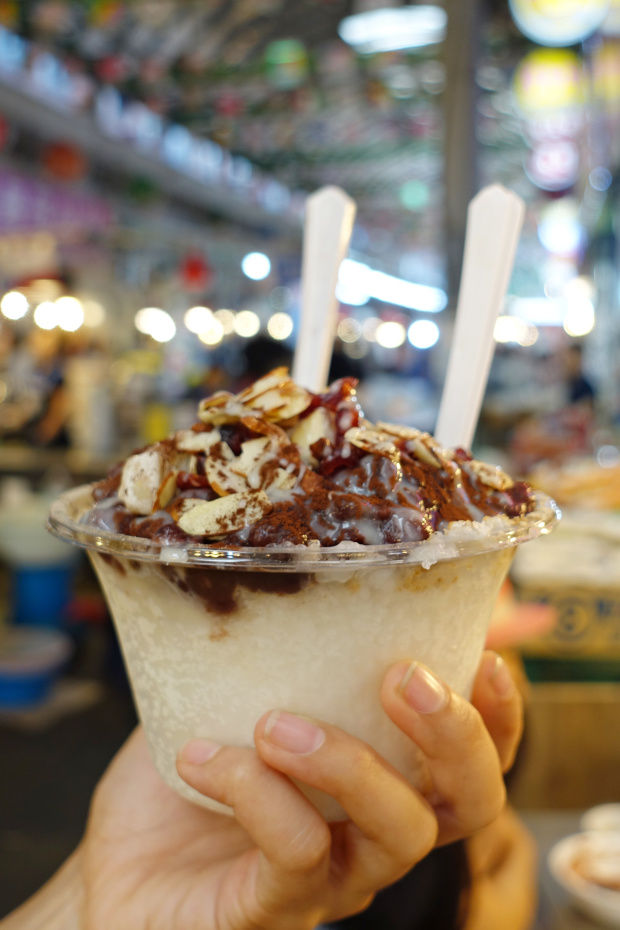 Sis was craving for some bingsu, so we got this at the main junction of the food section for 4,000Won. The owner generous with the red bean and almonds.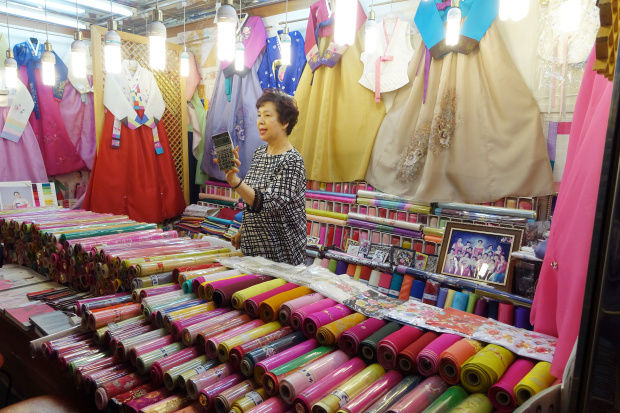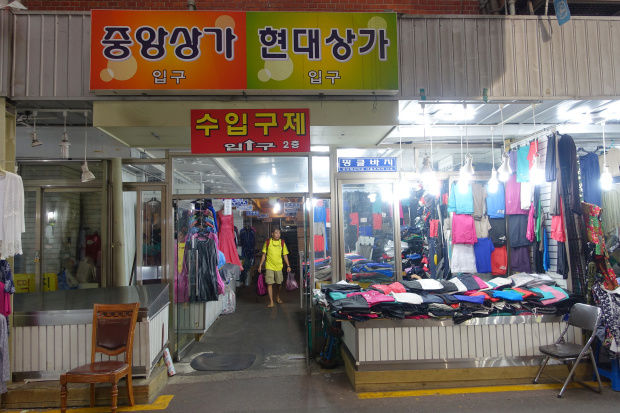 I was attracted to the beautiful arrangement of fruit cups at this fruit juice stall. What the pretty owner did was to put in the servings of the fruit juices in the cups, so you could choose from the combinations available.
I did not managed to take any pictures of clothes shopping, but if you love vintage clothes, the second floor is just the place for you! Enter through the staircase which advertises American or European clothing.
It was still bright when we were done at the market, so we headed to Dongdaemun's newly opened mall, Hyundai City Outlet.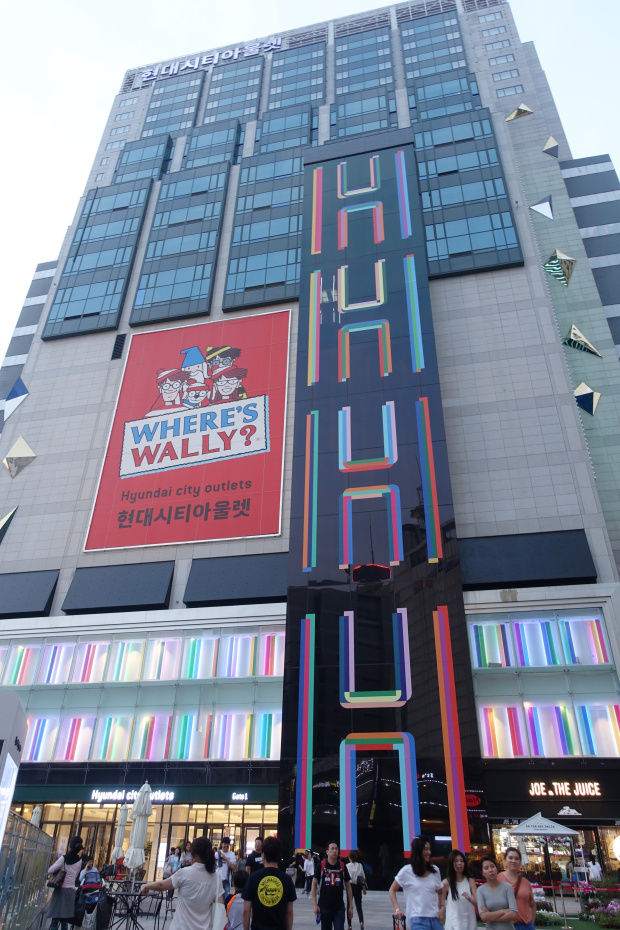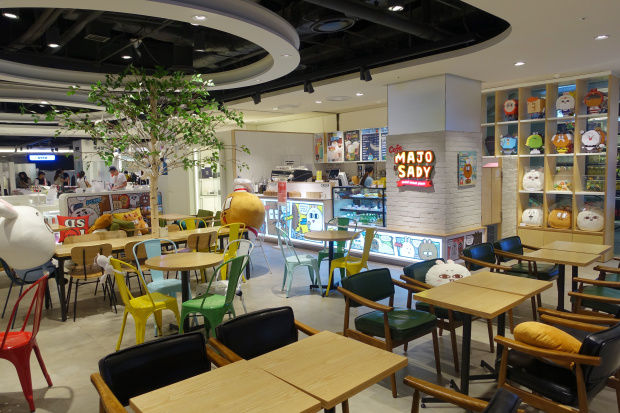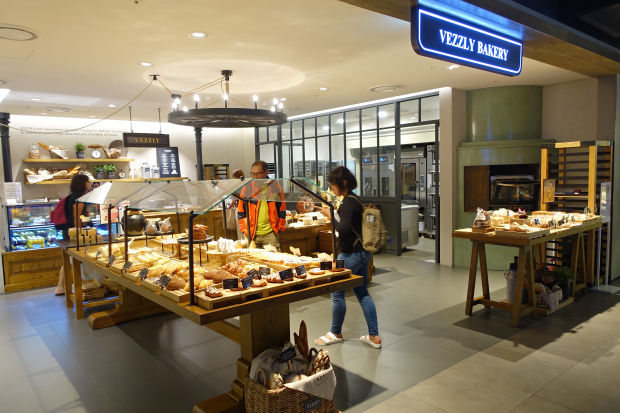 For those who need a break between shopping, fear not! The shopping mall has a different themed cafe on every floor! I only took pictures of two due to time constraints.
We did walk around, but it was the basement that we spent most of our time… eating! You will be amazed by the food choices there!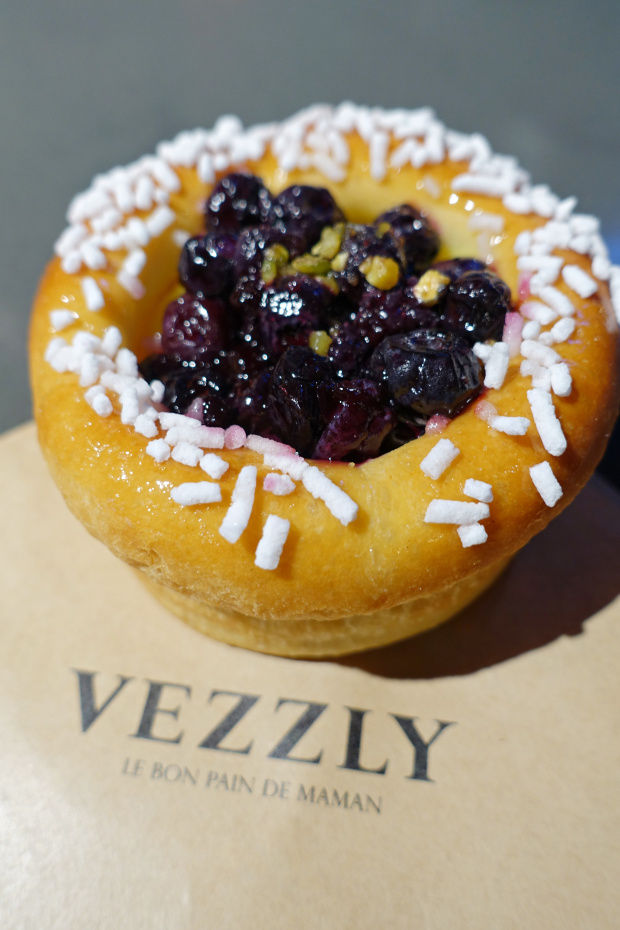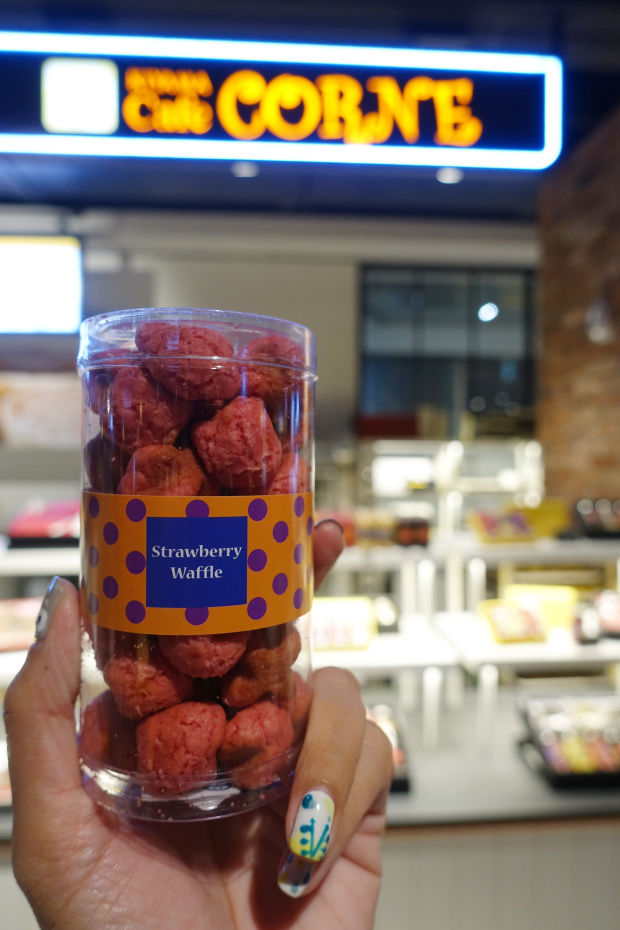 I got these little strawberry waffle bits from Corne, which are pretty ok.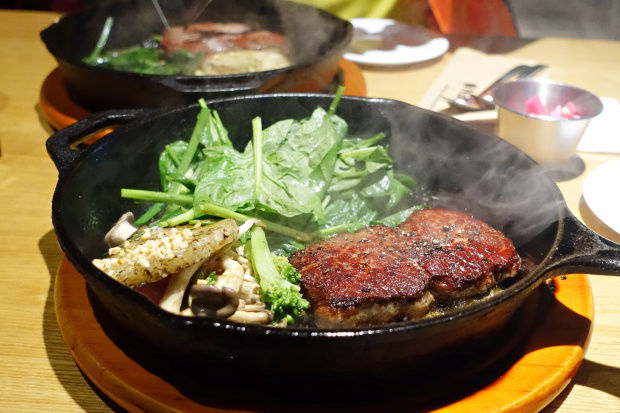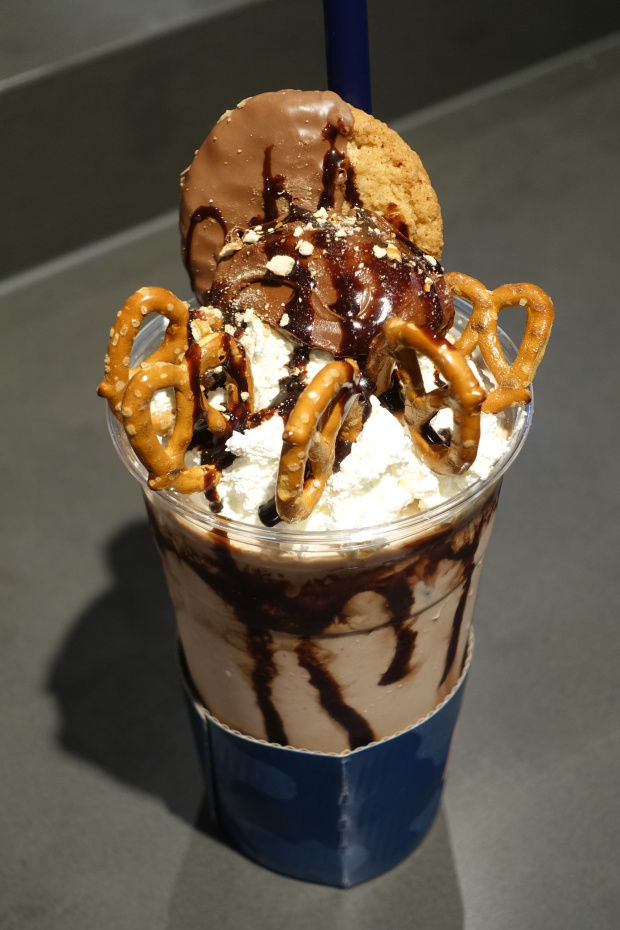 I did not know that the steaks at Pan Steak Kitchen would come on a hot plate, if not, I would have ordered it medium rare instead of medium.
You would have heard of O-Shake by now, which is famous for their Over-The-Top milkshakes. They have four different flavours and I got the Nutella Double Devil's Shake for 6,900Won. Of course, the toppings could not be compared to my favourite The Benjamins, but it was not too bad.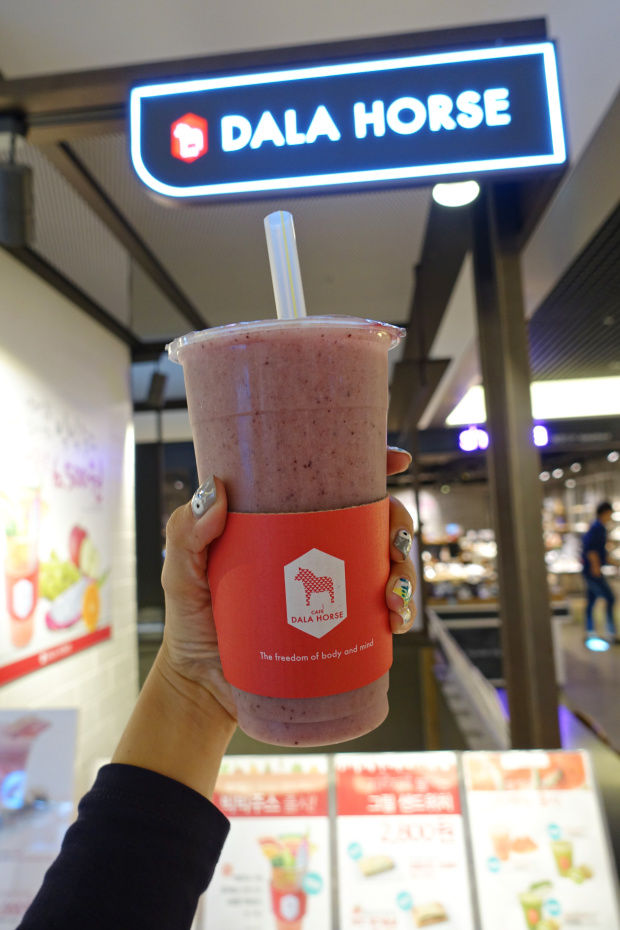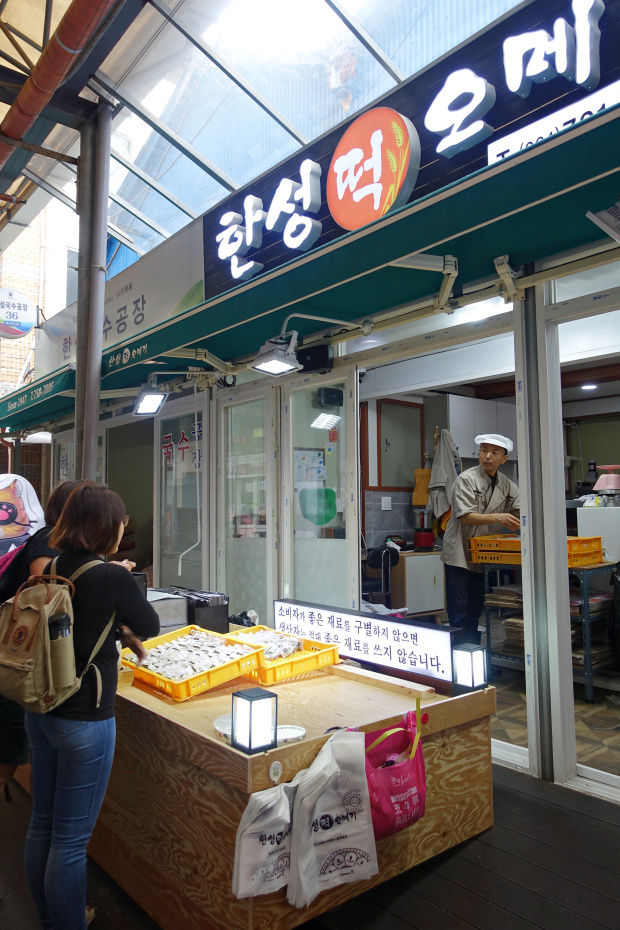 A huge fruit juice from Dala Horse for only 4,900Won! They have all types of combinations, from vegetables to refreshing ones. By far, the best bang for the buck fruit juice we had in Seoul!