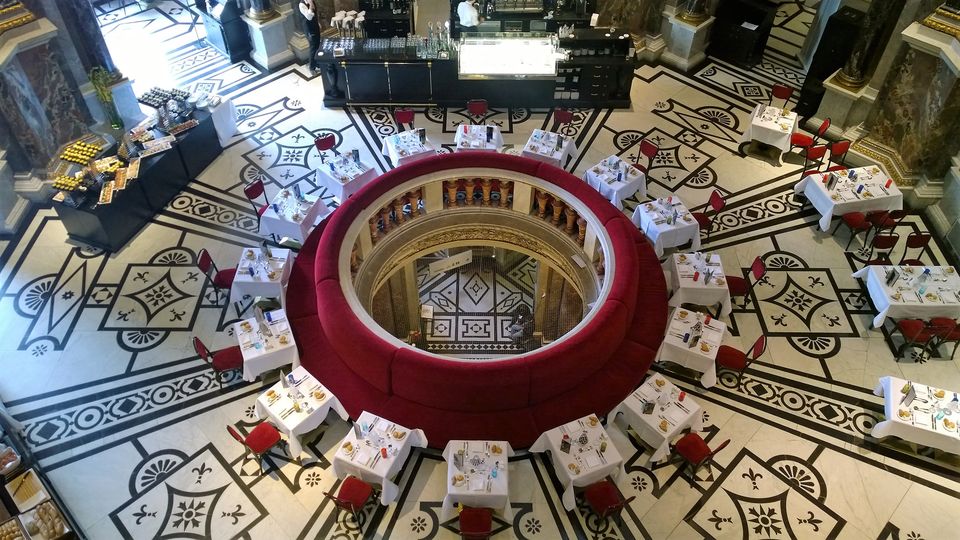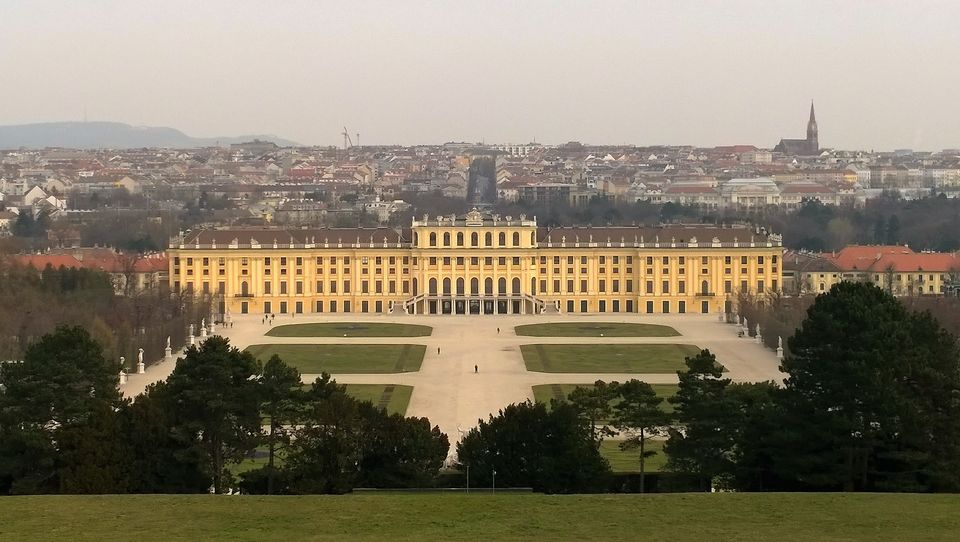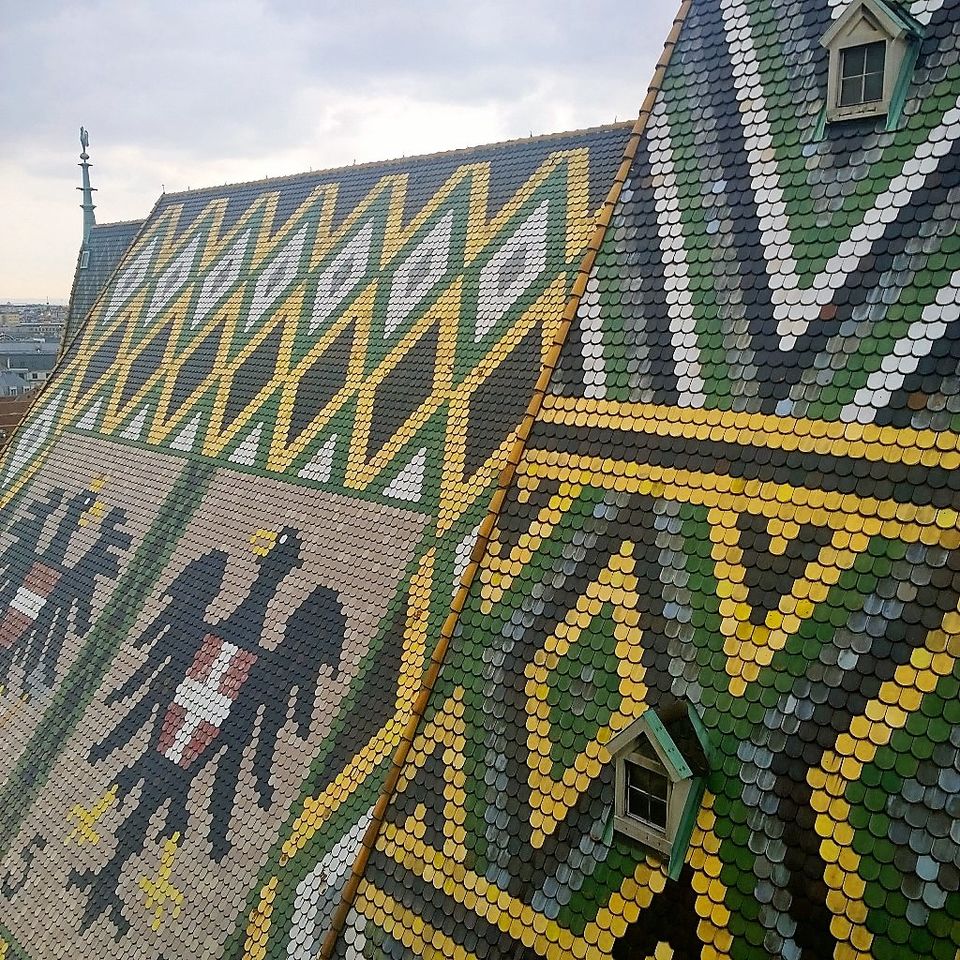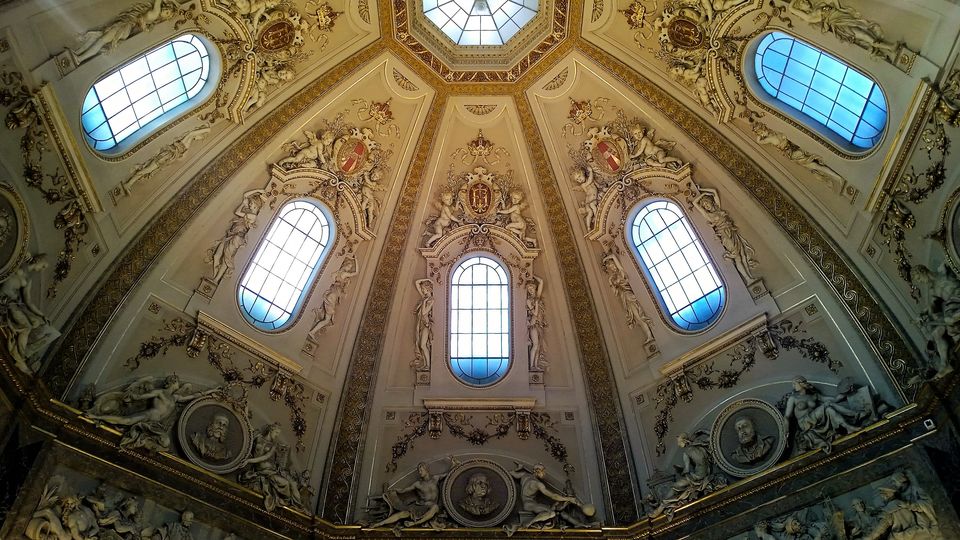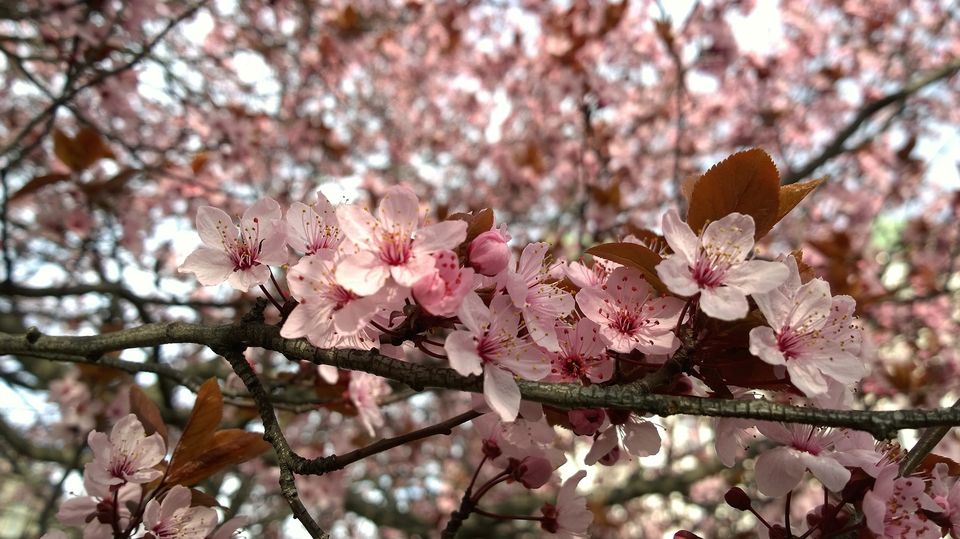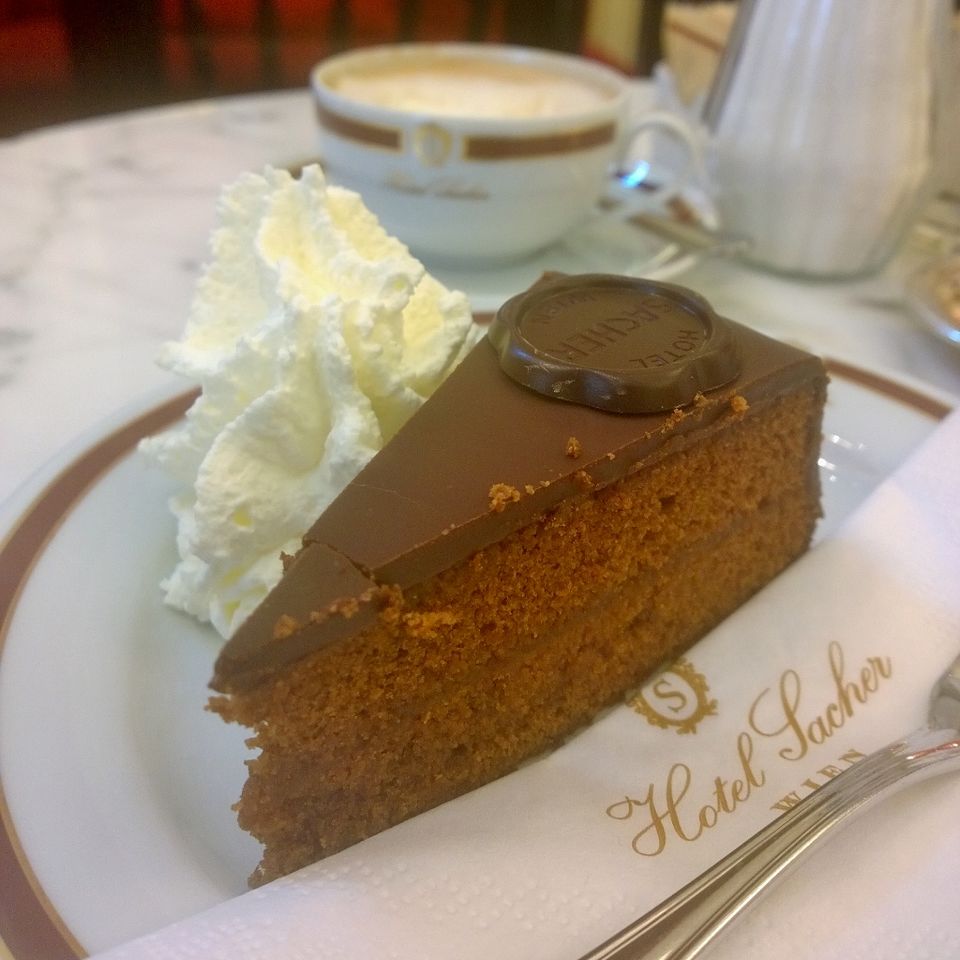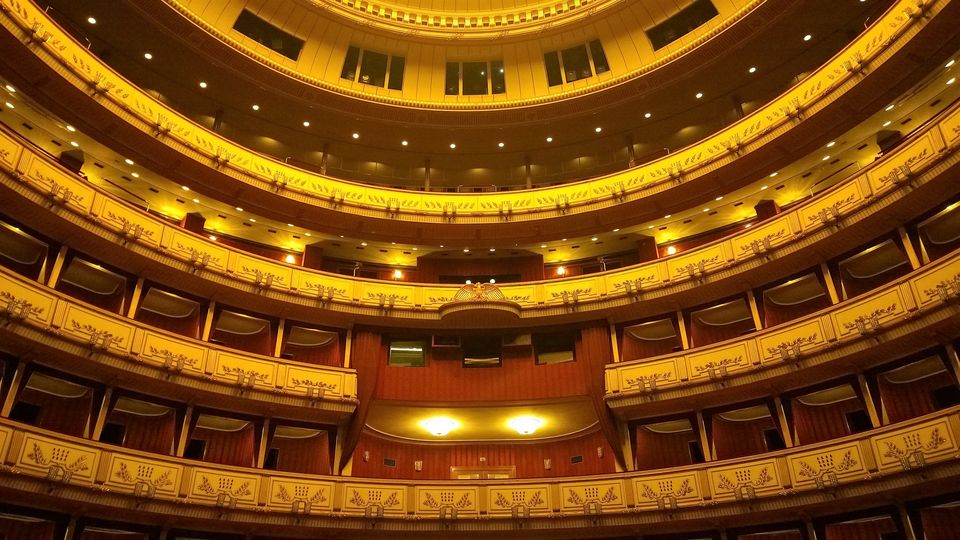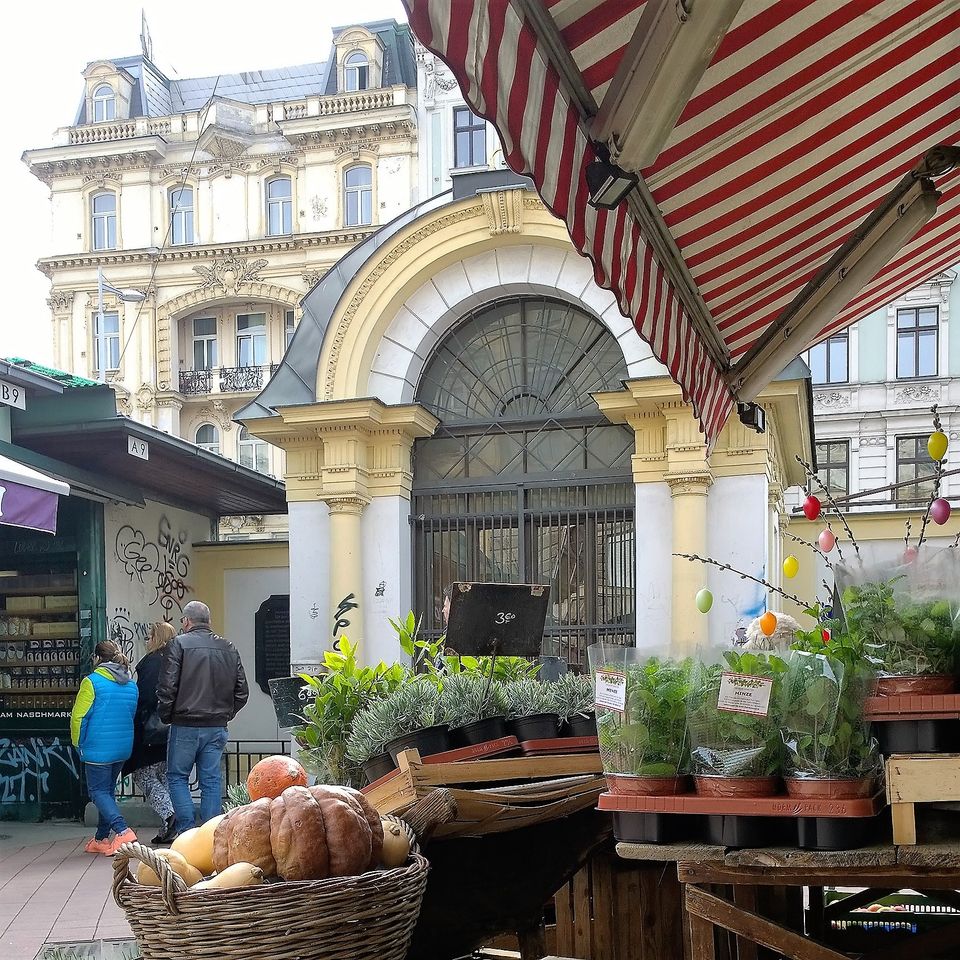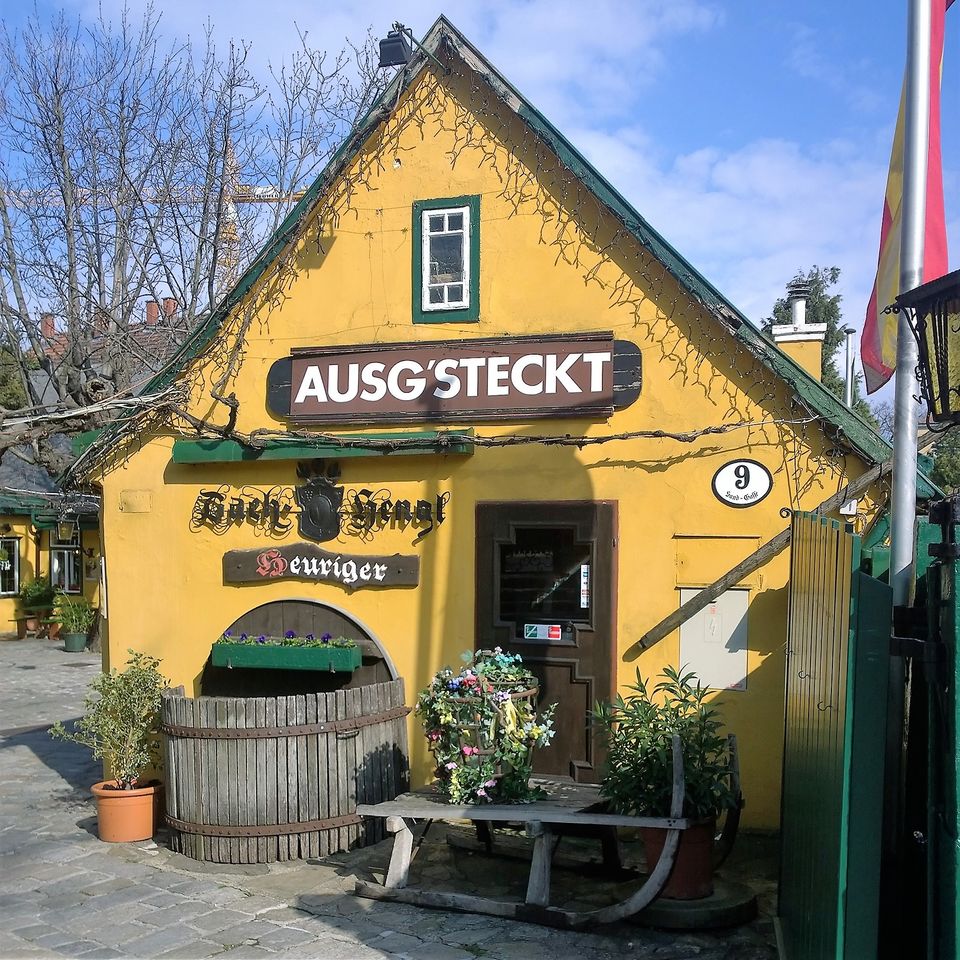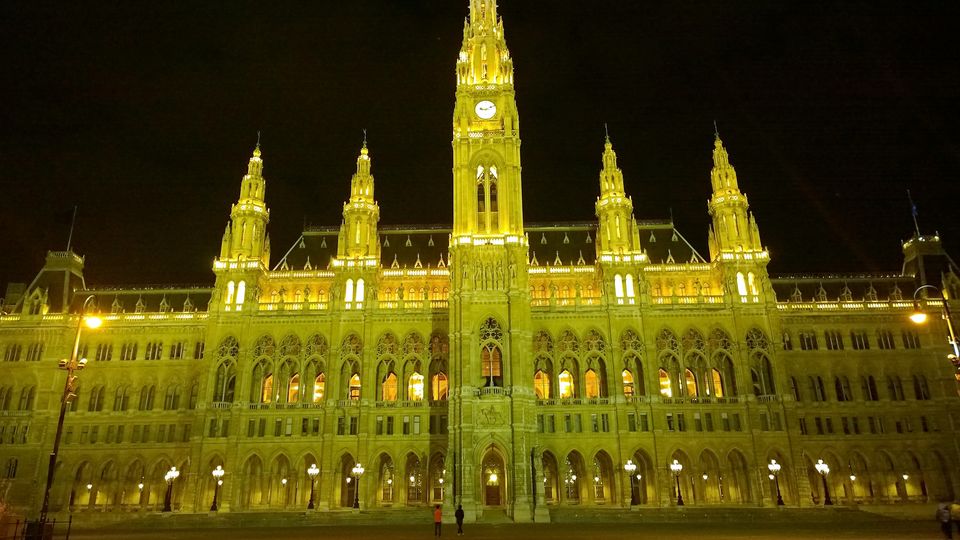 1. Get Wowed By Schönbrunn Palace
The big bright Baroque Habsburg imperial summer palace with staggering 1,441 rooms stuns you with its sheer size painted in sunny yellow. Plan your visit early in the day if you want the "imperial tour" of the opulent private apartments of Franz Joseph and Sisi, as waiting time gets longer with ever increasing herds of tourists. Alternatively you can wander around the beautiful garden complex "Great Parterre" surrounding the palace absolutely free! Climb the 200 feet high hill facing the palace with "Gloriette" on its top for the grander view of the palace with Vienna as backdrop. If that's not enough, you can royally stay at the "Schloss Schönbrunn Suite" at the place to wine-dine-bed like a monarch!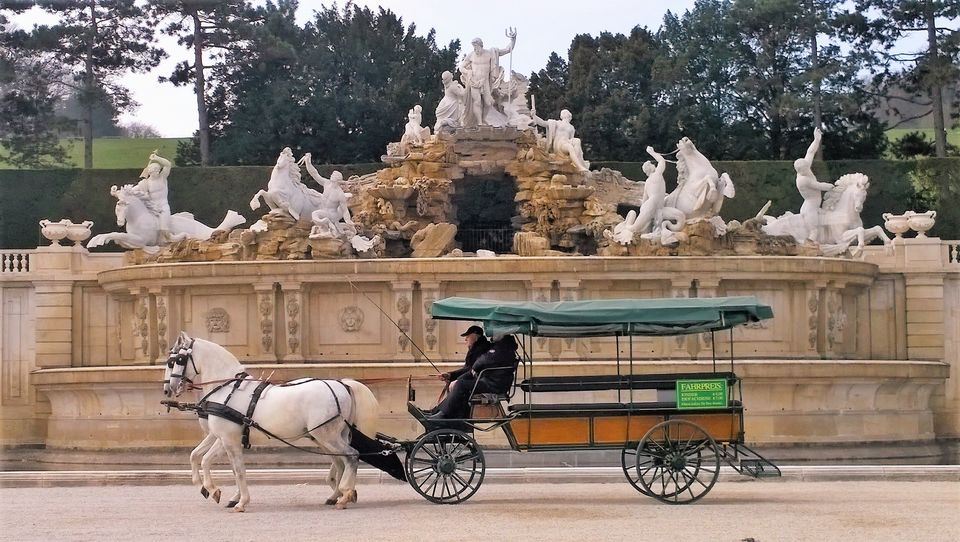 2.Immerse In Viennese Café Culture
The true Viennese way of life is sipping Wiener Melange under grandeur of Café Central, bingeing on the original Sachertorte at Sacher Café or taking a break from amazing art at Kunsthistorisches Museum café. Housed under high arched ceilings, Café Central is a 140 year old legendary institution that takes you back to the times of its regulars as Peter Altenberg, Sigmund Freud and Leon Trotsky. An evening at this café with live piano, warm Viennese apple strudel and paintings by Gustav Klimt can't be more perfect. Sacher Café's vicinity to Staatsoper makes it a perfect spot before or after a show to relax with a hot cup of coffee accompanied by delicious desserts. The café under elaborately ornate Kunsthistorisches Museum dome is just the perfect example how much Viennese love their cafés!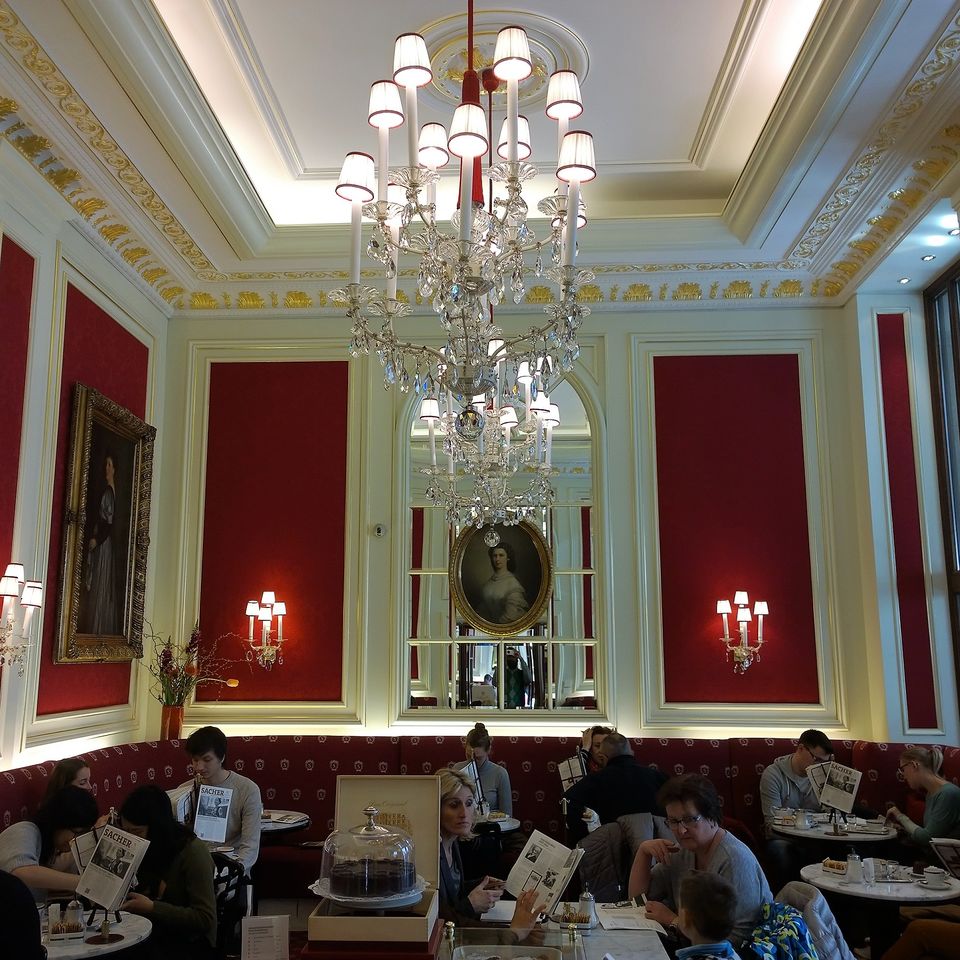 3. Experience "An Equal Music" To Your Eyes At Wiener Staatsoper
Wiener Staatsoper or the opera is not just a treat for your ears with its year round musical performances by crème de la crème orchestras but the dazzling interiors are spectacular to one's eyes. Getting tickets to one of the shows require well in advance planning as it goes on sale two months in advance and cheaper tickets get sold out quickly and the rest are exorbitantly expensive. One of the easy on the pocket options is to take professionally guided tours conducted in multiple languages by the Vienna State Opera. Or if you are feeling absolutely lucky try to get one of the dirt cheap "standing tickets" sold circa ninety minutes ahead of the curtain time before each performance beating the hundreds other in a queue.
4. Fall in Love With Roofs Of Stephansdom
The Gothic St. Stephen's Cathedral rules the skyline of Vienna with its magnificent roofs and an imposing south tower "Steffl". The glorious roof of the cathedral is covered with 230,000 multi colored glazed tiles. If you are feeling athletic you can take the 343 steps of the south tower to keeper's room all the way up or board zippier elevator flight in the north tower for the panoramic views of the city. As I was fascinated with the mosaic roofs I chose the north tower with closer views of roof from an open viewing platform, over views of the city from the higher levels of south tower.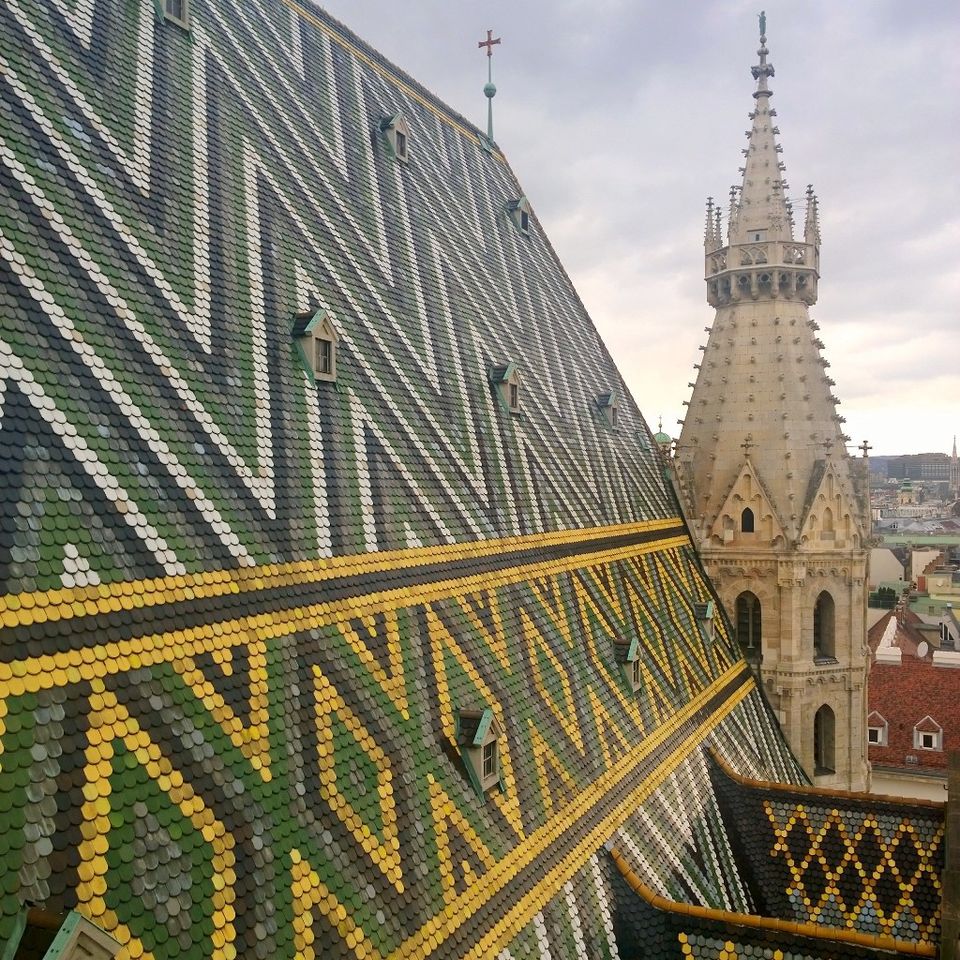 5. Meander through Naschmarkt
Vienna's popular farmer's market, Naschmarkt, is a must visit place to sample the local flavors stretched across 1.5km. Flocked with several stalls selling local fresh produce to falafels the market is a great place for pocket-friendly flavorsome breakfast or lunch (as the stalls shutdown at 6:30 pm). My favorite was the original Viennese "frankfurter" with hot mustard sauce from a "Würstelstände". For desserts I totally enjoyed "mohnzelten", a sweet pastry made out of potato dough stuffed with poppy seeds from the Waldviertel region of Austria. As a bonus, don't miss out to spot Otto Wagner′s most attractive Art Nouveau buildings towards Kettenbrückengasse subway station end of the market.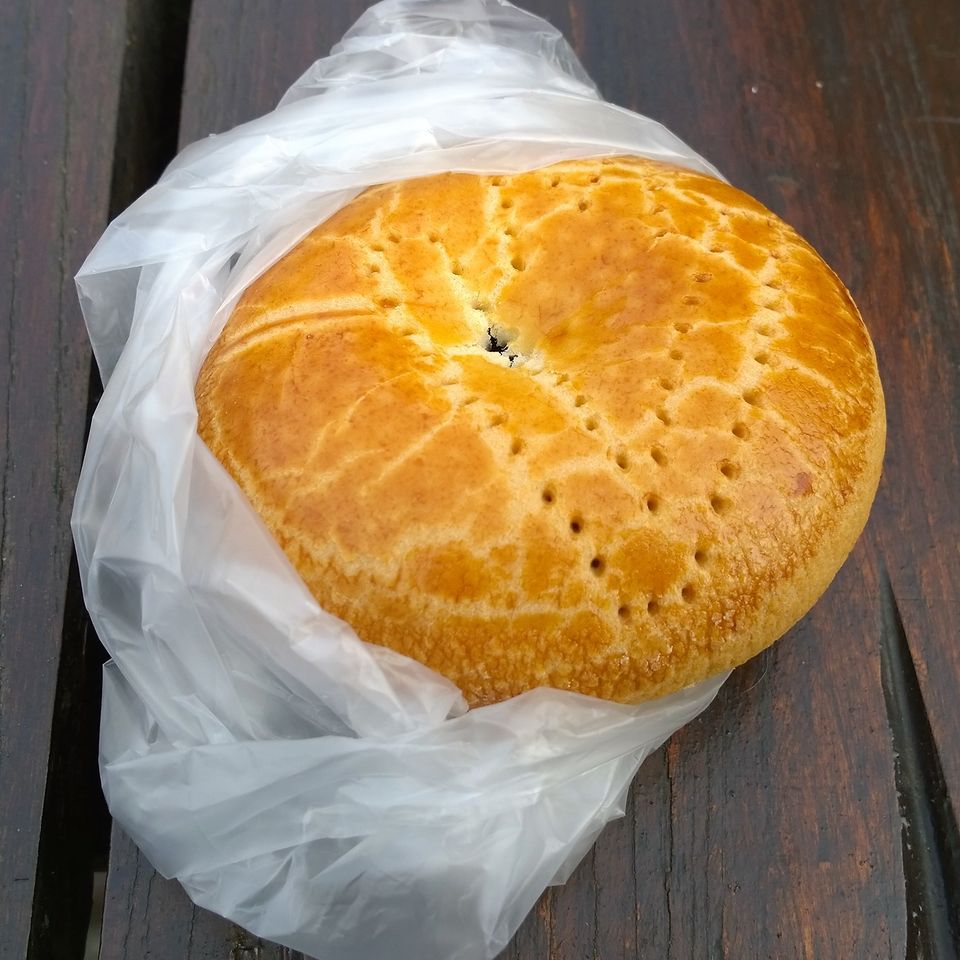 6. Trip to Grinzing
To sample Austrian wines you can take a quick tram ride to Grinzing, a well preserved small town settlement in foothills of Vienna Woods. Grinzing is home to beautiful wine taverns "Heuriger", hill sloped vineyards and exclusive villas. Enjoying glass of finest Austrian wine under hanging grapevines is a memorable experience! Further up from Grinzing you can visit Kahlenberg hills for splendid aerial views of Vienna wrapped around vineyards.
7. Admire The Architecture of Kunsthistorisches Museum
Kunsthistorisches (fine arts) museum is one of those museums where you get drawn more to the extravagant architecture of the building than the art pieces. Opened in 1891 to showcase Habsburgs' formidable art collection to common people, the museum till date maintains its original charm. The beautifully designed black and white patterned floor welcomes you as you enter the museum and the moment you look up the octagonal dome makes your jaw drop by its sheer splendor. As you take main staircase to exhibition halls you would discover high above arch Gustav Klimt's series of paintings depicting Egyptian, Ancient Greek and Roman arts. An imperial court painter in Vienna, Giuseppe Arcimbold's series on seasons (summer and winter) and elements (fire and water) were most outstanding to me from the several exhibitions.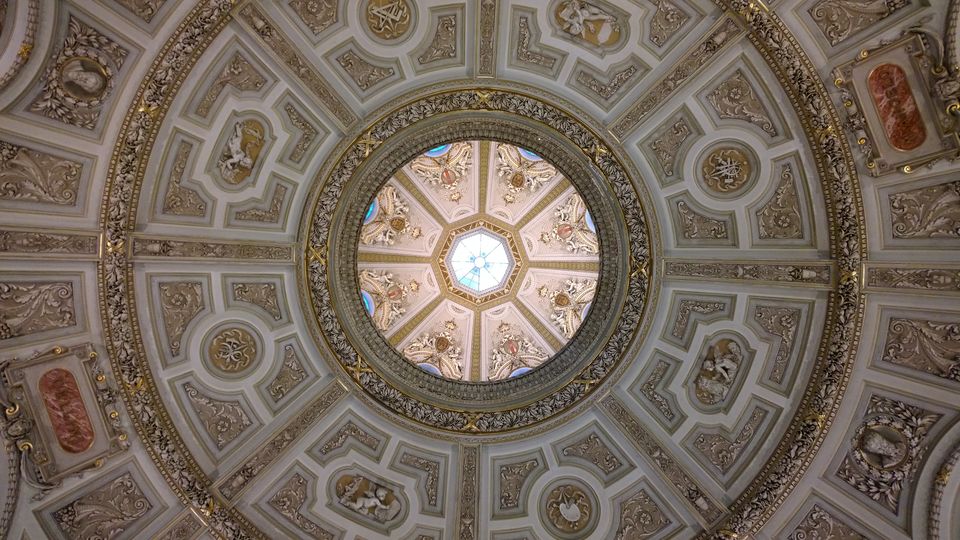 8. Bring Out Your Inner Child At Viennese Prater Park
Whoever set reputation of Vienna as uptight dull city must visit the oldest amusement park in the world, the Prater Park. This full-fair-entertainment-park is known for its landmark giant Ferris wheel dating back to 1896! There are several exciting rides from extreme to basic charging separate entrance fees stating as low as €1.50. The park is open till late hours making a great place to end your day in ecstatic glittering lights.
9. Roam The City By Night
Vienna is brilliant to walk around by the night. The incredibly illuminated Rathaus (City Hall) is truly a vision in the dark. Hofburg palace, Albertina museum and state opera are some of the other city landmarks that look gorgeous when sun is turned down.
10. Spot Cherry Blossoms
On my way back from Grinzing gazing outside the tram window I suddenly spotted fully blossomed series of Cherry Blossom trees winding through end point of Schottentor station. Marking the beginning of spring in the city, the park surrounded with cherry blossom trees was called Sigmund-Freud Park told me the maps. This completely unexpected spotting of cherry blossoms is one of my favorite memories of Vienna. Stadtpark is said to be another great spot to unwind under bloomed Cherry Blossoms.