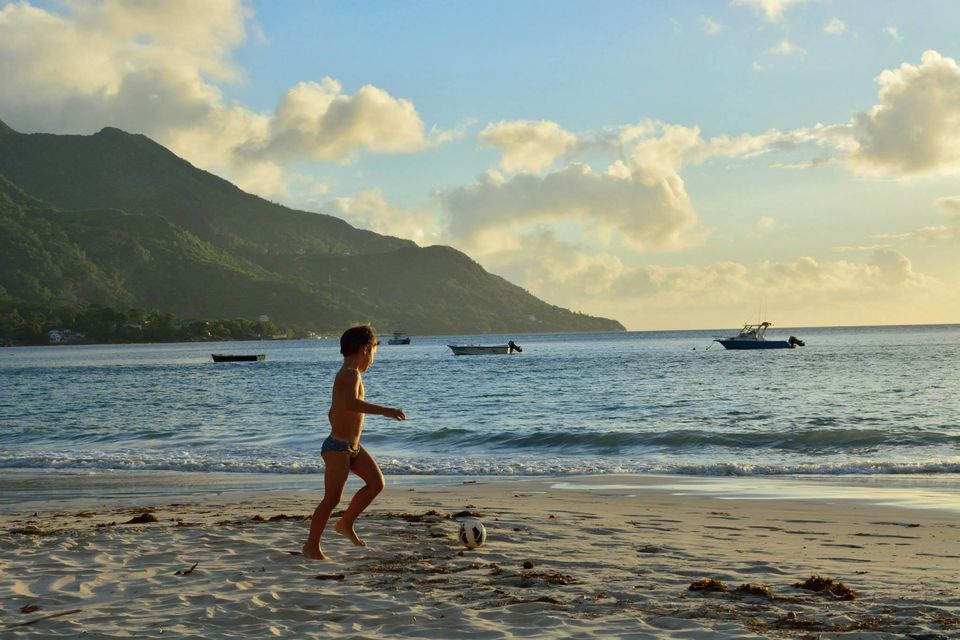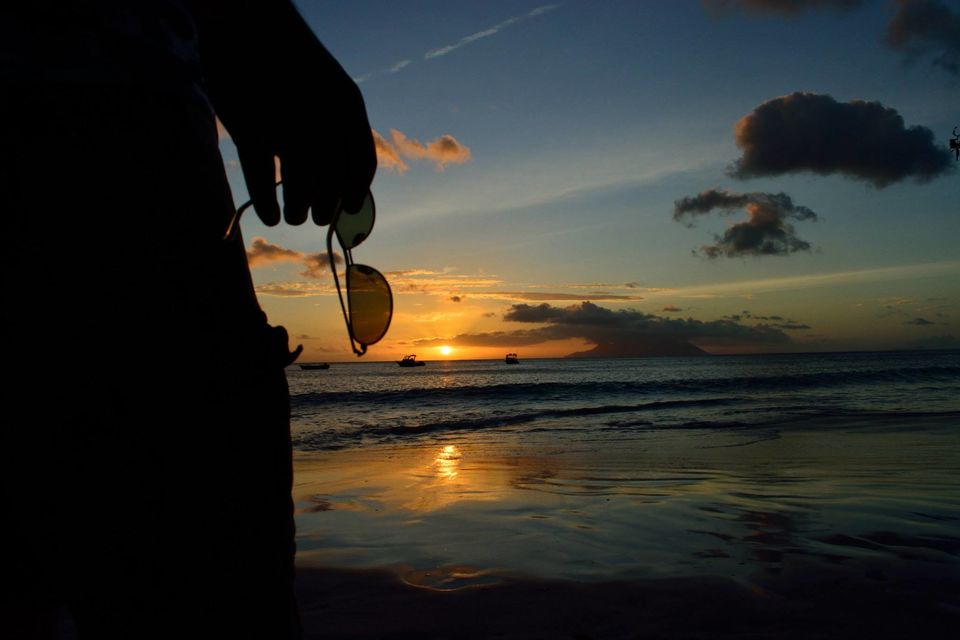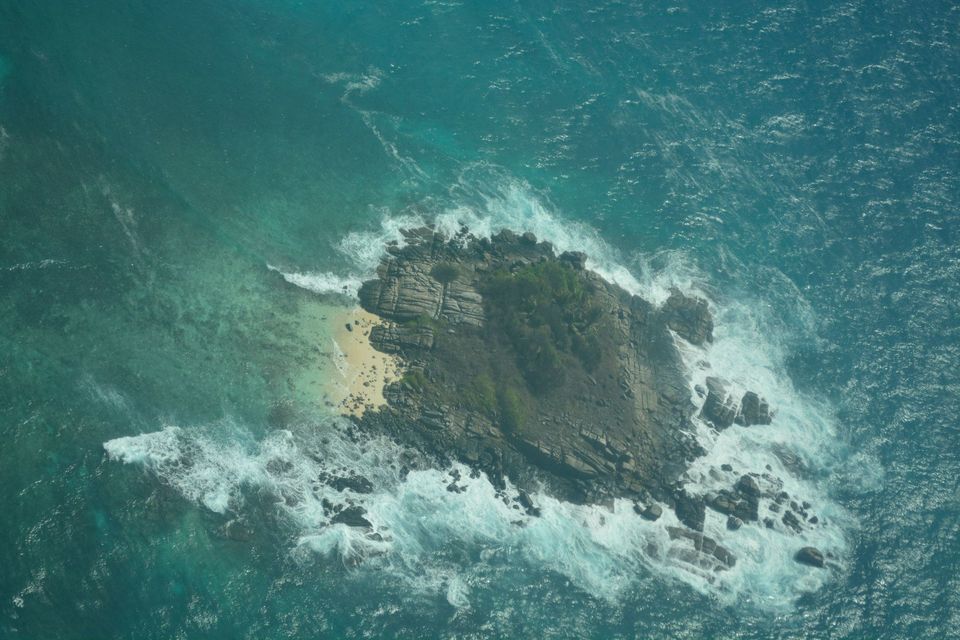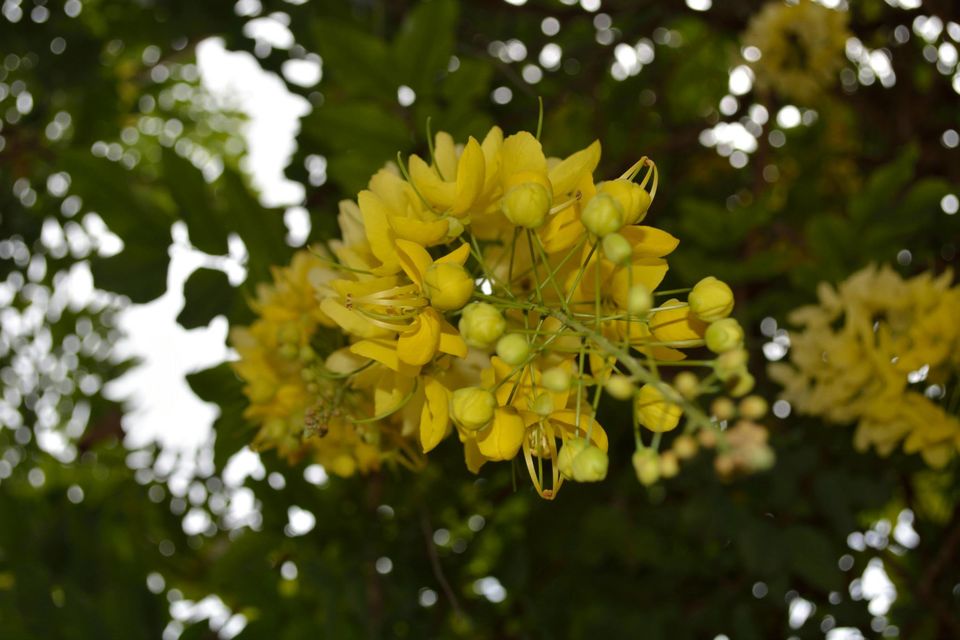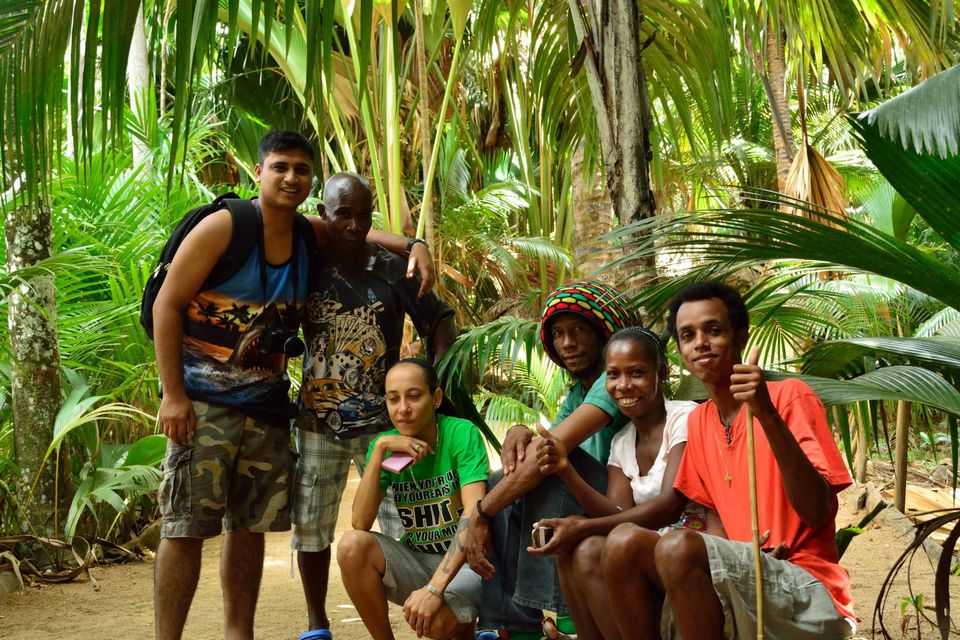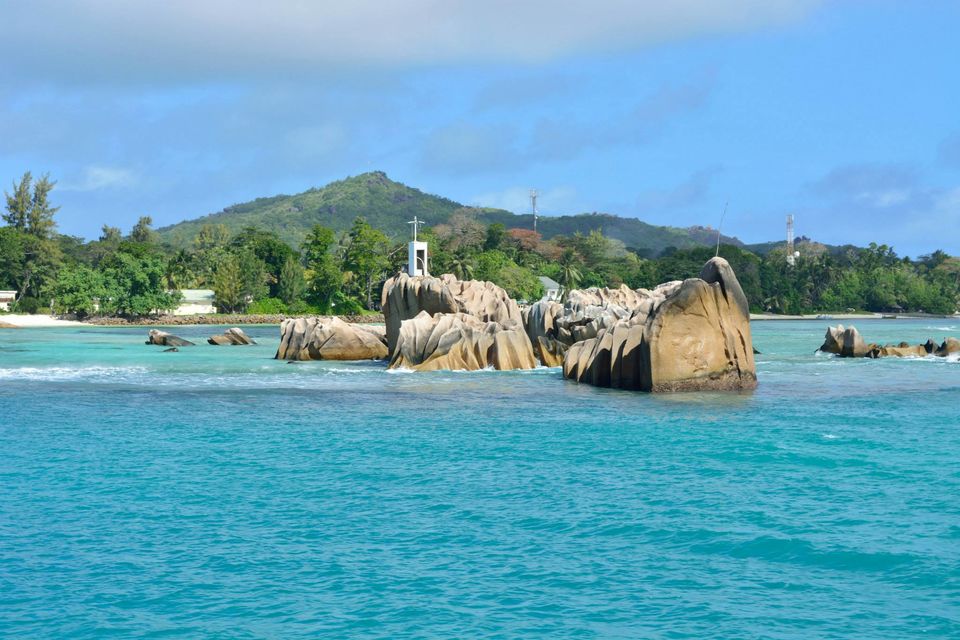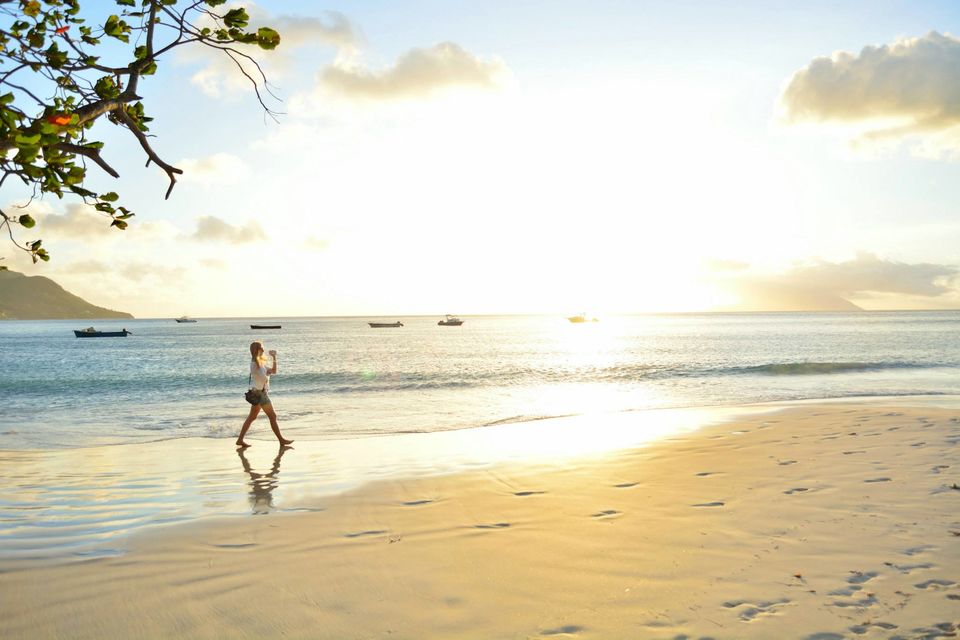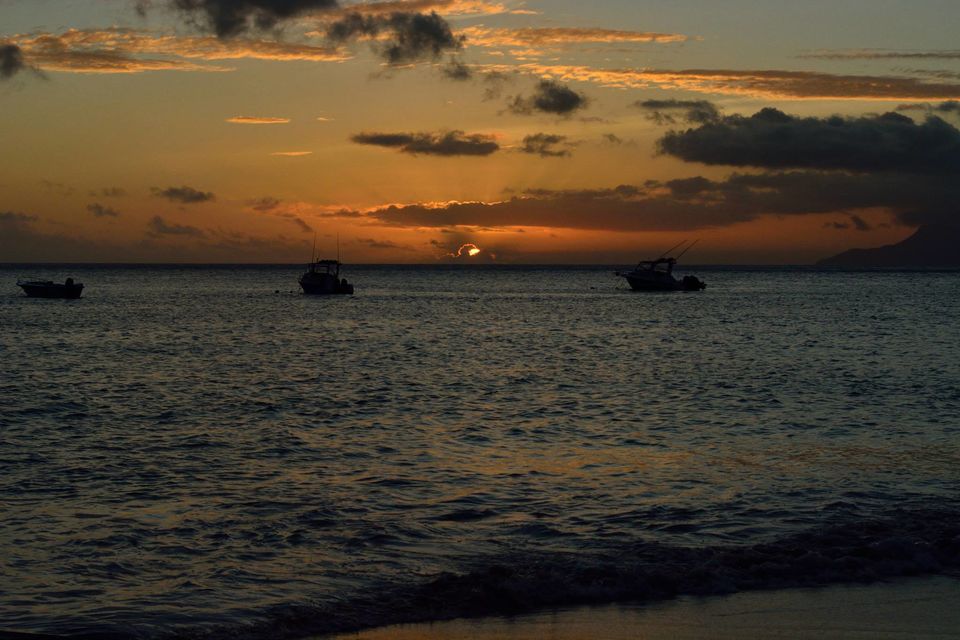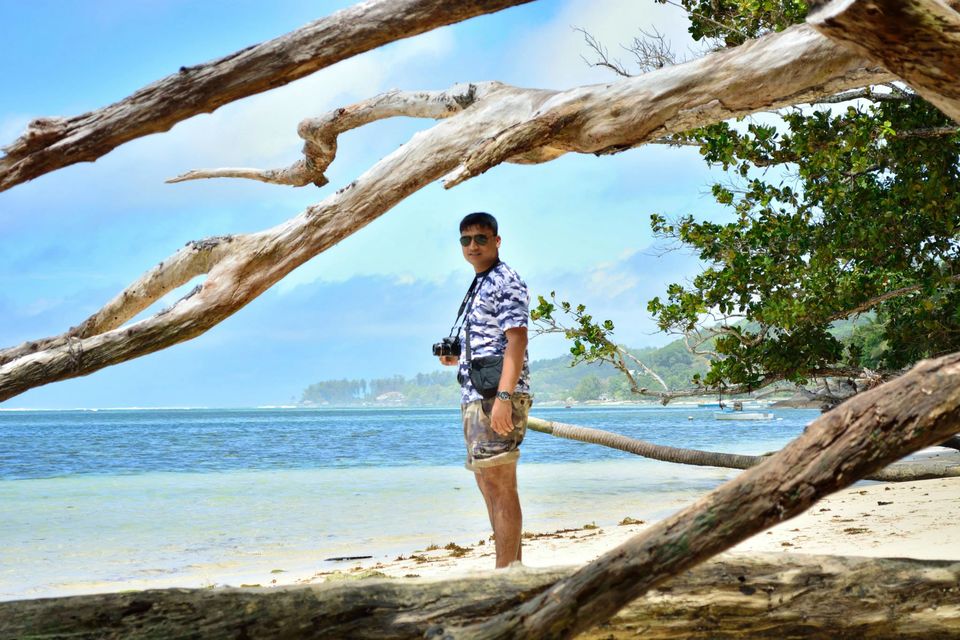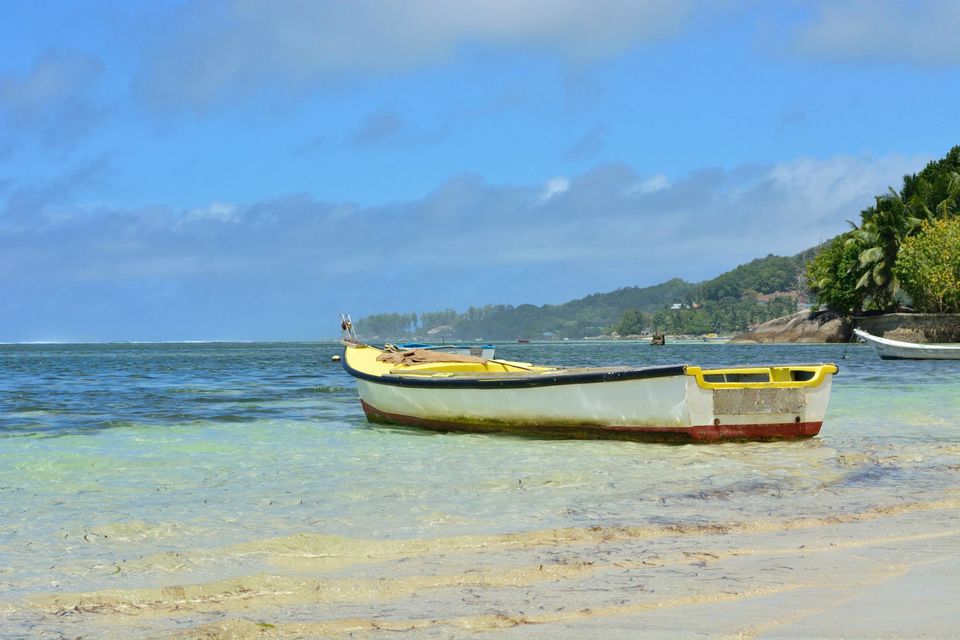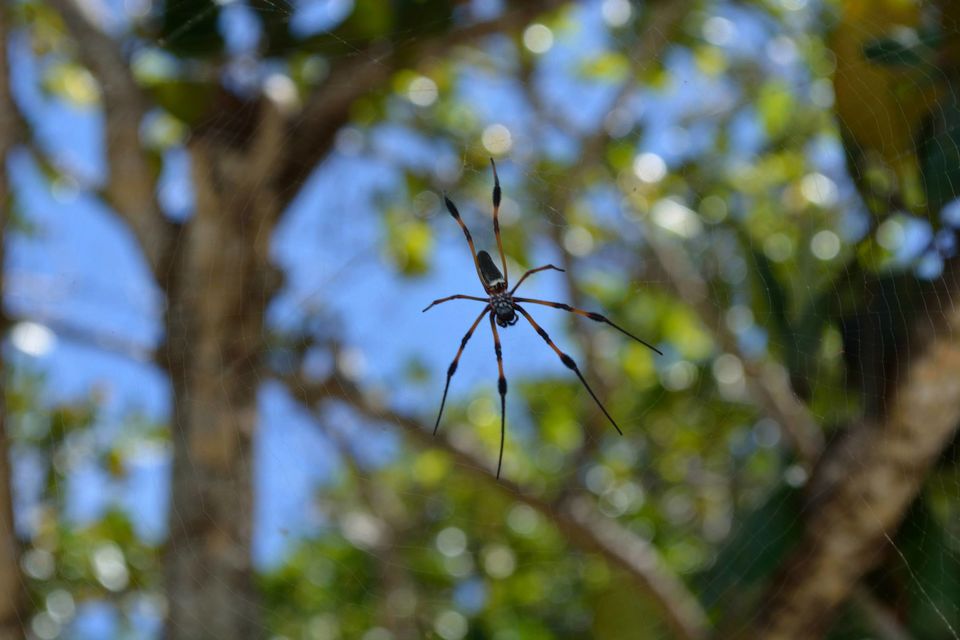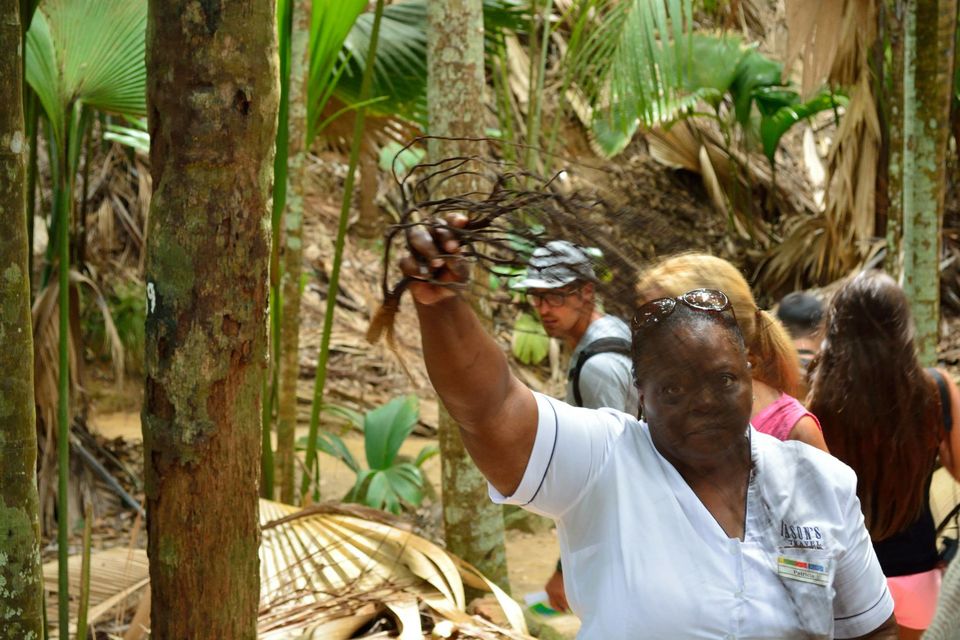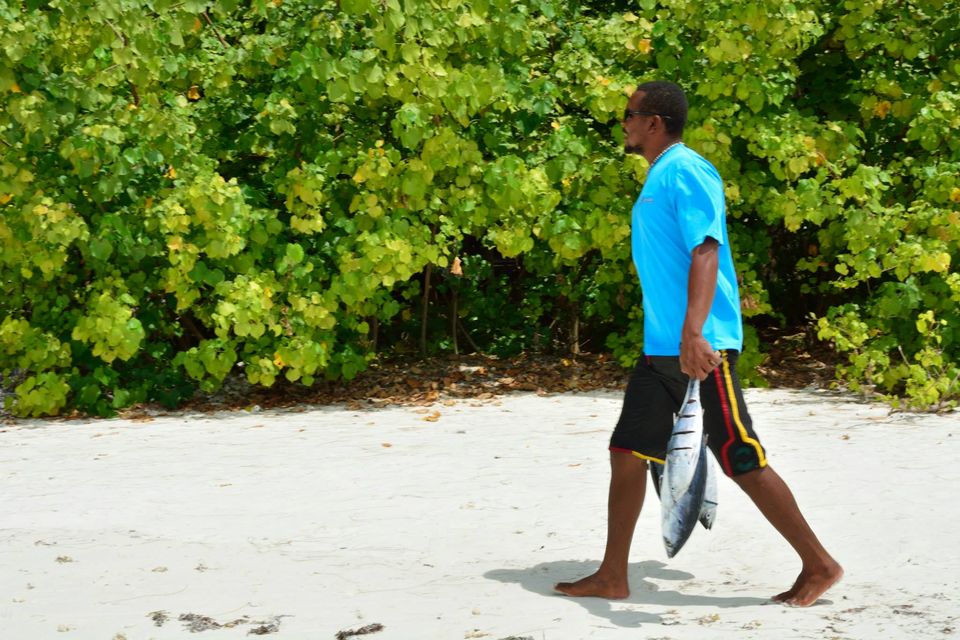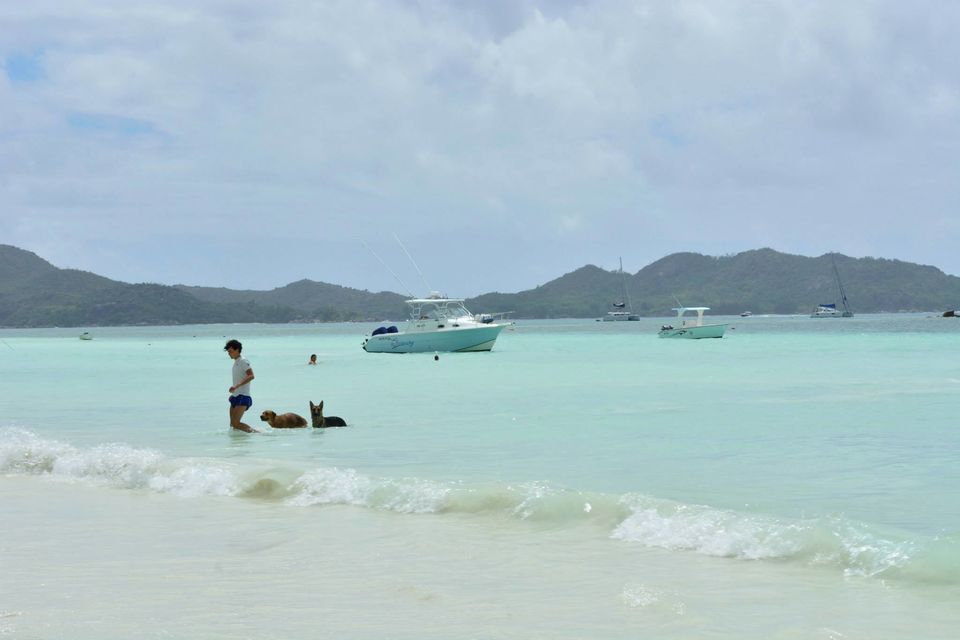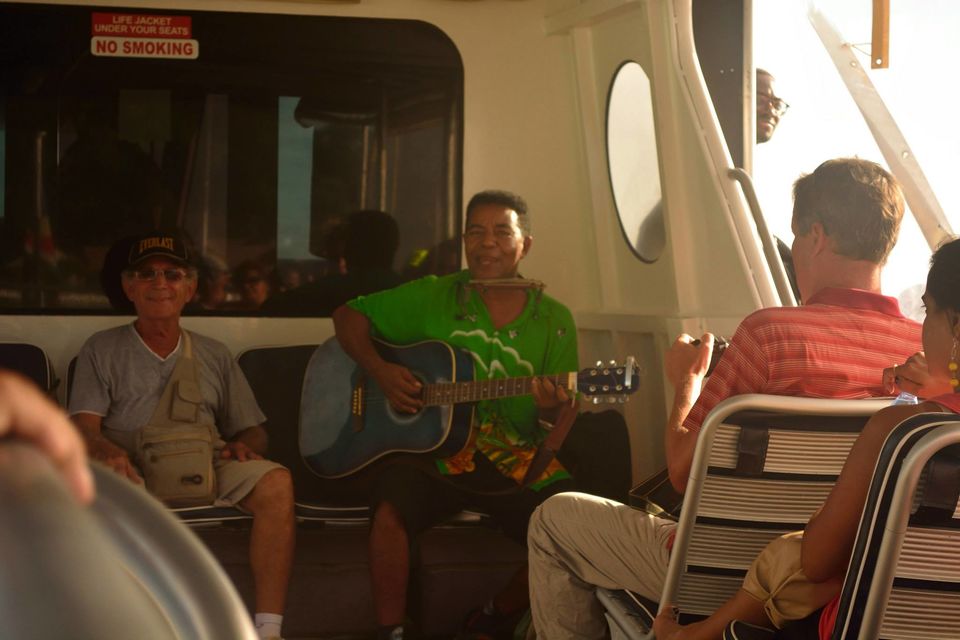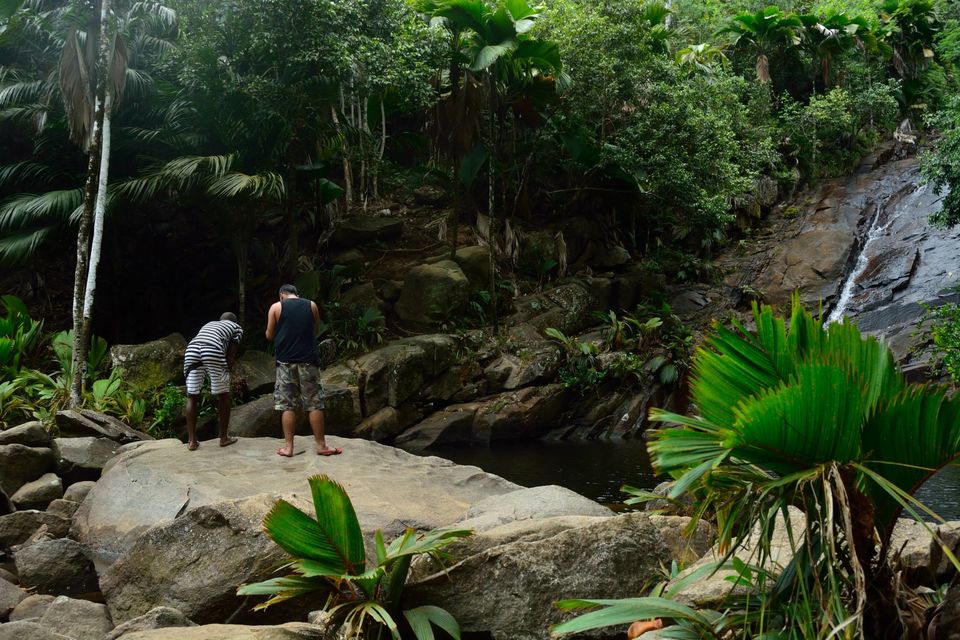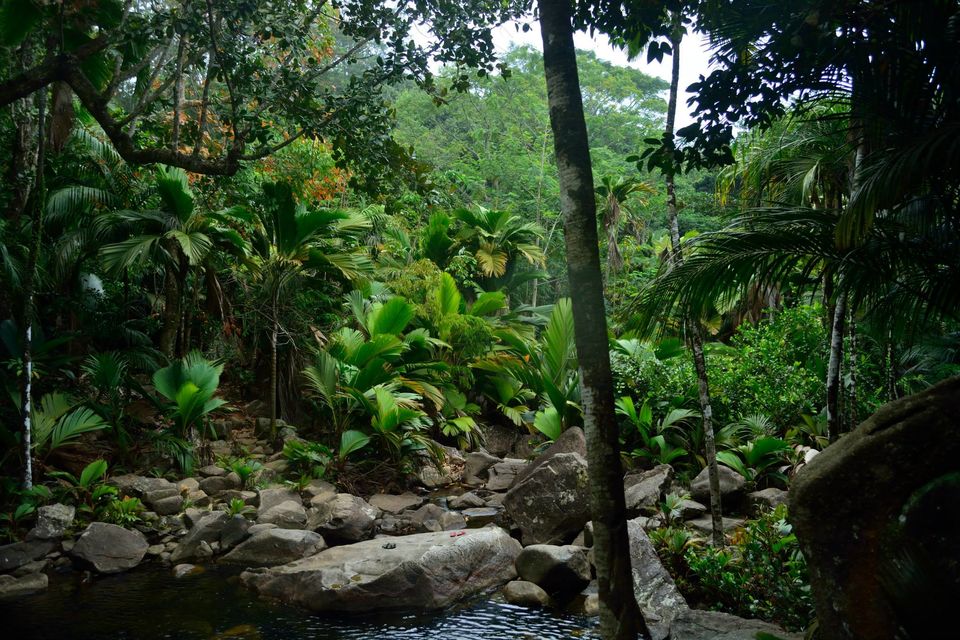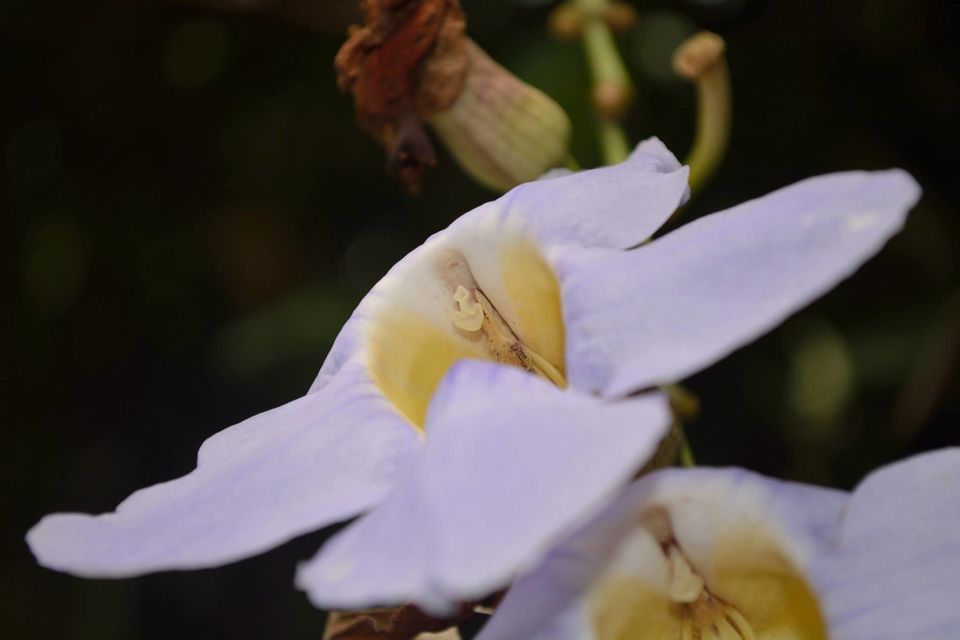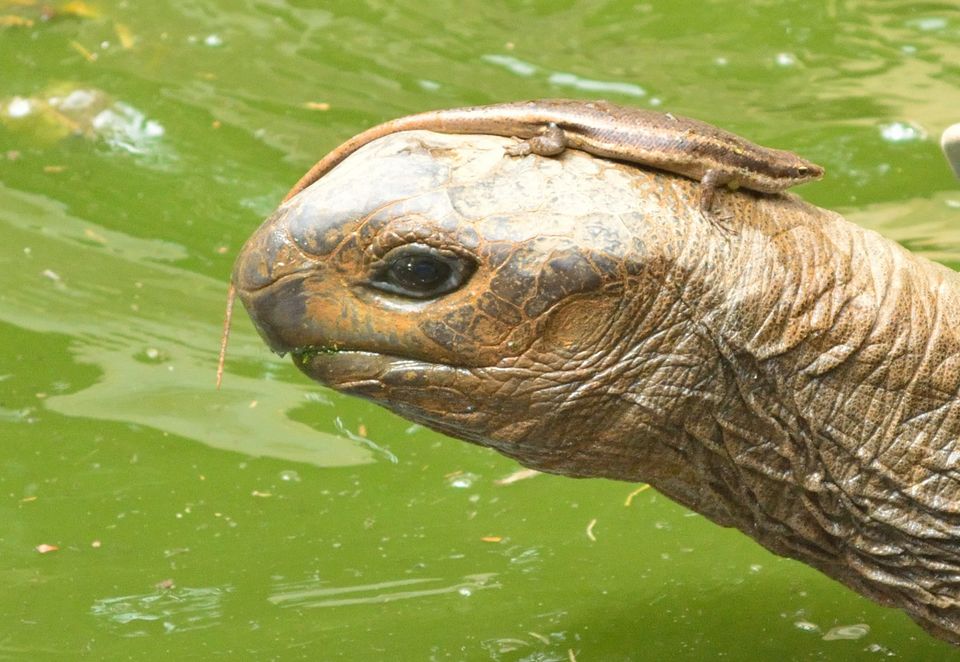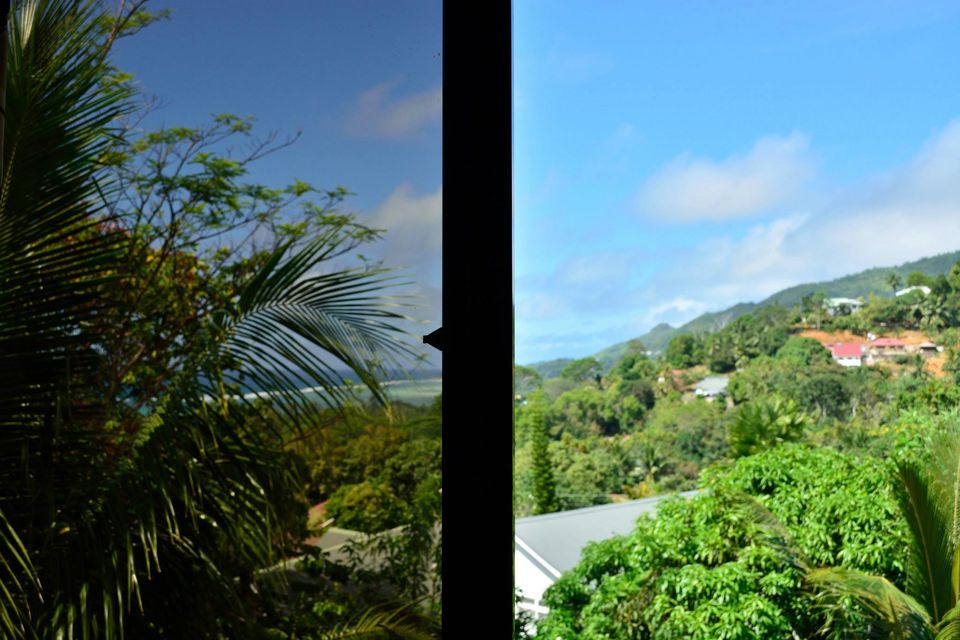 Due to Ramadan, along with our weekends we got two extra days of holiday in UAE. Me and my colleague didn't want to miss that chance. We immediately planned a trip to Seychelles. Seychelles consist of an archipelago of about 100 islands in the Indian Ocean northeast of Madagascar. Our flight departed from Abu Dhabi at around 1pm. It took approx 5hrs to reach Mahe island, Seychelles.
I woke up at dawn with a bumpy ride. When I looked through the windows it was totally covered by black clouds and orange rays above the clouds. When the aircraft came down I was looking for landing space but only I could see was blue ocean. Suddenly it landed and when we came out of the flight I found that the runway started right next to the ocean.
Day 1
We took a cab from airport and reached our hotel. It was a simple guest house on the slope of the hills. All around I could only see tropical green. The leaves of the tree were bright shinning green. From our room we can see the Indian Ocean down the hill. We were greeted with passion fruit juice in the hotel. First time we tasted this tropical fruit and it was really good. Then after getting refreshed we planned to came out and roam around. We went down the hill and found an awesome beach with only one fisherman. There was no tourist to crowd around. Bright sunny morning and crystal clear blue ocean made our day. Next we started walking towards the bus stand. We got on a public bus towards their capital Victoria and then towards Beau vallon beach.
Day 2
Started with a heavy breakfast. Even though we were getting late for airport we didnot wanted to miss the breakfast. After breakfast we hurried towards the bus stand.On the way we found a Gujrati business who gave us lift in his car otherwise we would have missed the flight for Praslin, anotehr island in Seychelles. It was a small flight having 18 seats. Praslin is One of the Seychelles' most popular destinations, Praslin is home to fantastic beaches and intimate hotels and resorts. Soak up the sun in style while you keep a sunglassed eye out for the very rare bird species that dwell on Praslin, including the Seychelles bulbul and the black parrot. Praslin National Park in the island's south contains the spectacular palm forest of Vallée de Mai. Divers love the ancient coral reefs off Praslin's shores. After Praslin we moved to La digue another small island. You can cover the entire island by cycle within 4 hours. There are no motor vehicles in this island. only you will get cycle on rent. The best part of the trip was the return back to Mahe from La Digue in Cruise. Sun was setting down. Seagulls were flying. Sometimes the clouds came down and covered the hills in the Ocean. It seamed like I was with Pirates of the Carribean.
Day 3
We rented a car and planned to explore Mahe. We went to various beaches both popular beaches like Beau Vallon and not so crowded beches. We spent a leisurely day tasting various sea fish items. Beau Vallon (on Mahe's northwest coast, 3km from Victoria) is overbuilt by Seychellois standards, but you'll find it remarkably low-key and quiet if you have experienced other tropical destinations. The seaside ambience, with fishermen selling fresh fish late in the afternoon in the shade of takamaka trees, adds a dash of real life to the area.
Beau Vallon is the main destination on the northwest coast because of its beach and tourist infrastructure, but there's also some great scenery north, up the coast to Glacis and North Point. With your own wheels, it's a scenic drive on a narrow road that hugs the coastline, with intermittent, lovely views over secluded coves at the foot of the cliffs.
From Northeast Point, you can head down to Victoria via Anse Étoile. You can find rare species of plants like Coco De Mer in this island.